TAS day 22: Lake St Clair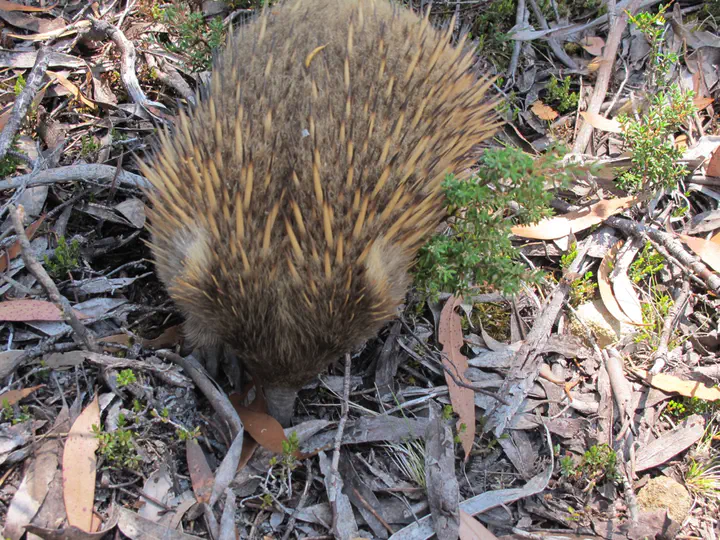 January 17, 2016. 0km.
Today I set out to explore Lake St Clair. I started out with a leisurely morning and a huge breakfast of pancakes and bacon at the cafe. The walk over gave me a new view of the lake, as it was fairly foggy even after 9.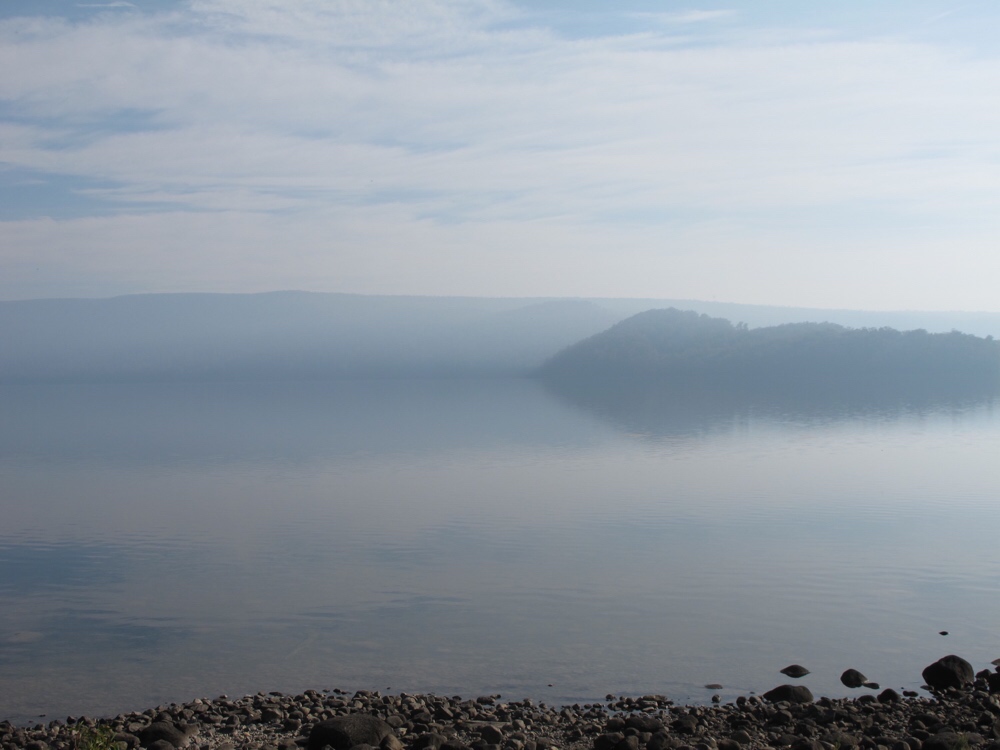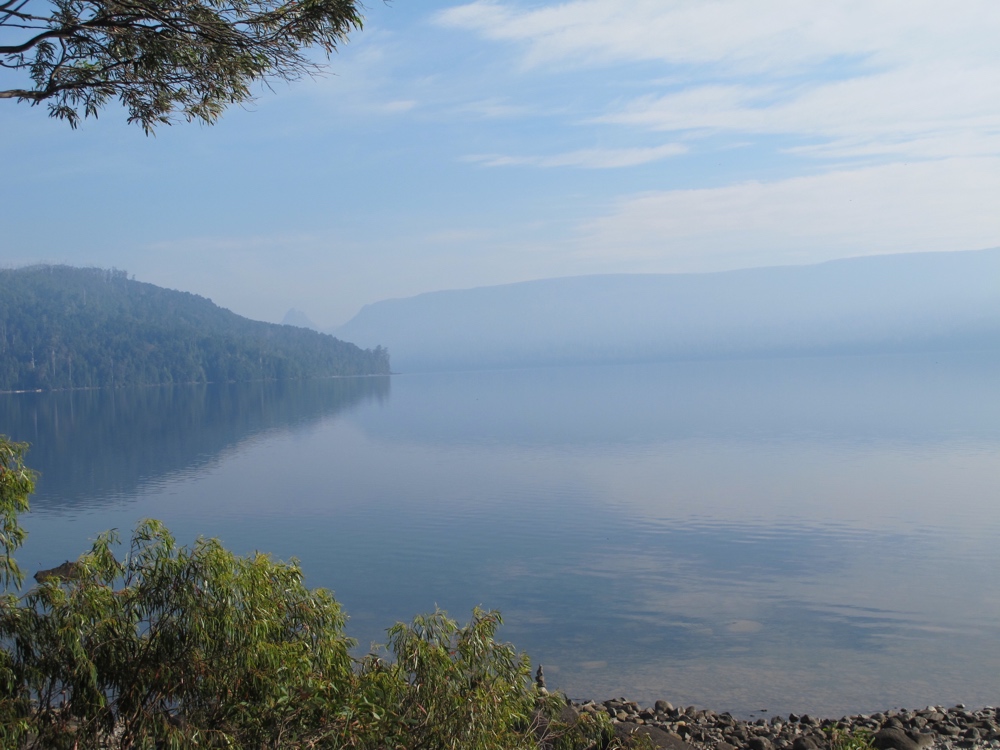 After breakfast I filled up my water bottle and set out to do the Shadow Lake Circuit, advertised as a 4 to 5 hour loop. Turned out to be the right length, as I was pretty happy to be back at the visitors center by the end, but made it without incident. The first part of the walk was through nice forest, with some large trees cut after having fallen over the path.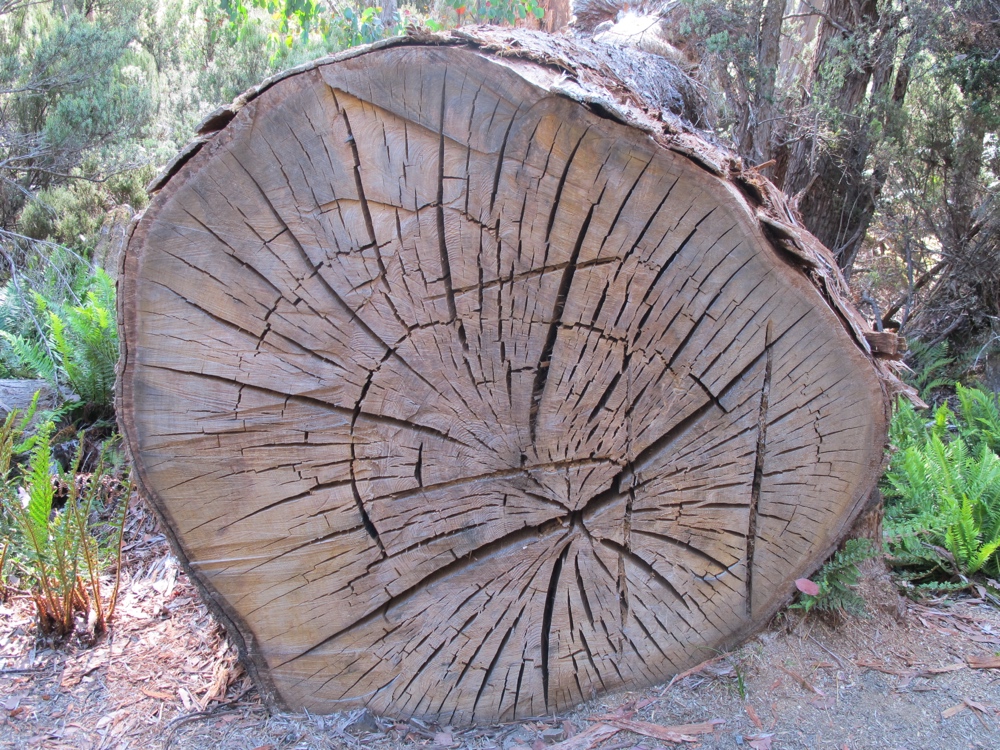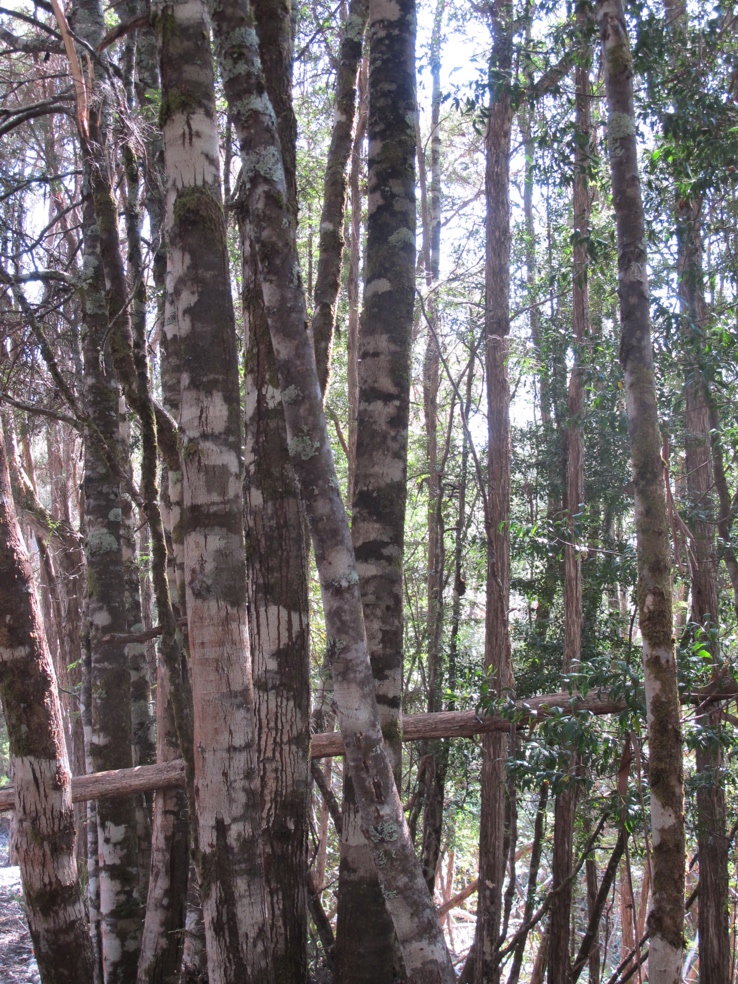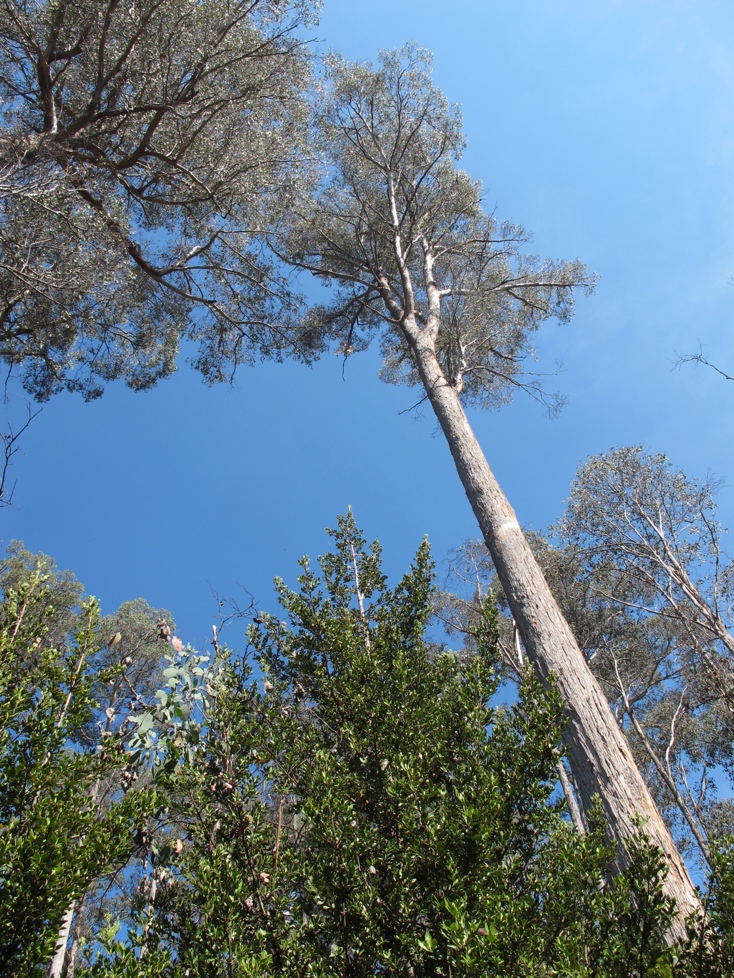 I decided to add a short loop to the walk to visit platypus bay. There was a platypus blind, but unfortunately I saw no animals.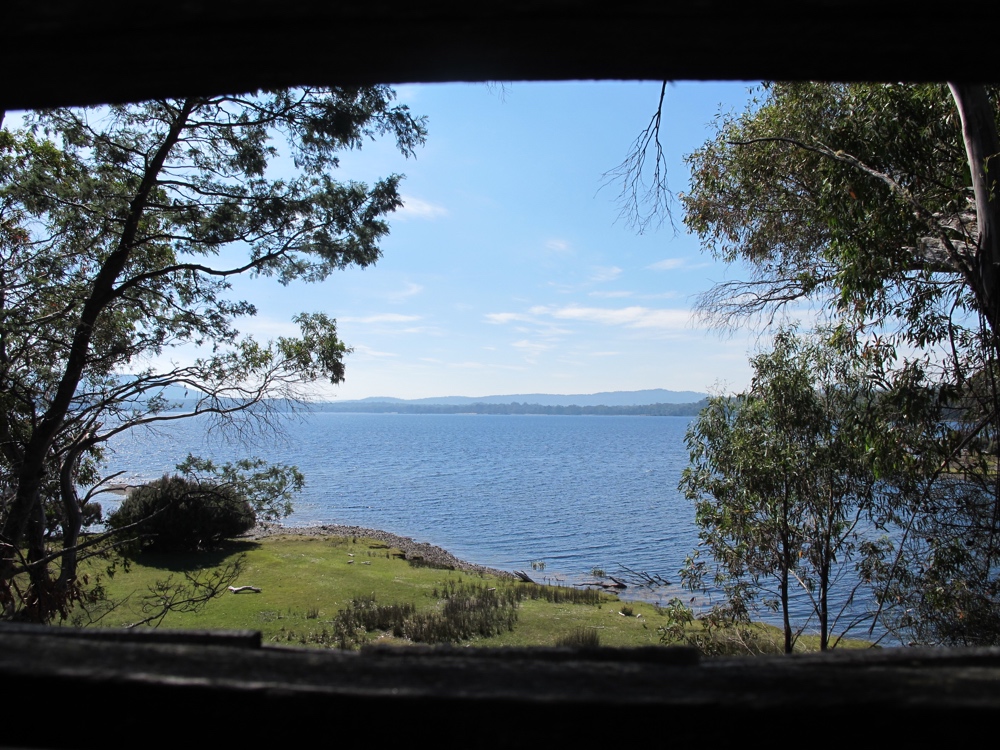 I'm enjoying being around fresh water. There were even streams with substantial water burbling along.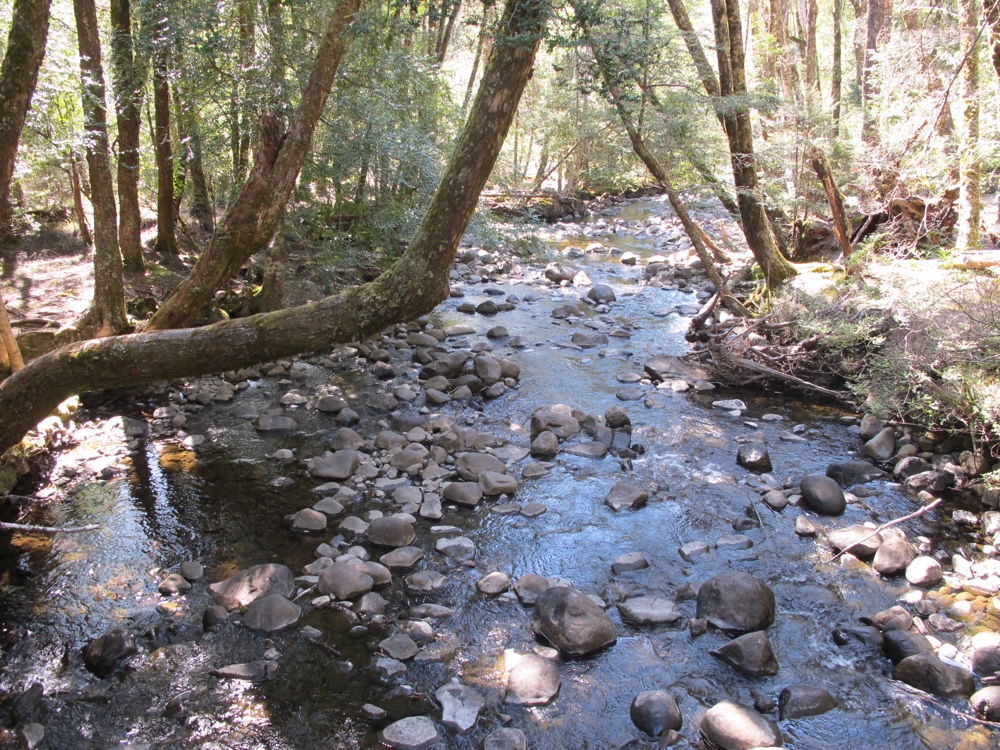 The trail was well maintained with boardwalks over a lot of areas that are probably swampy at times.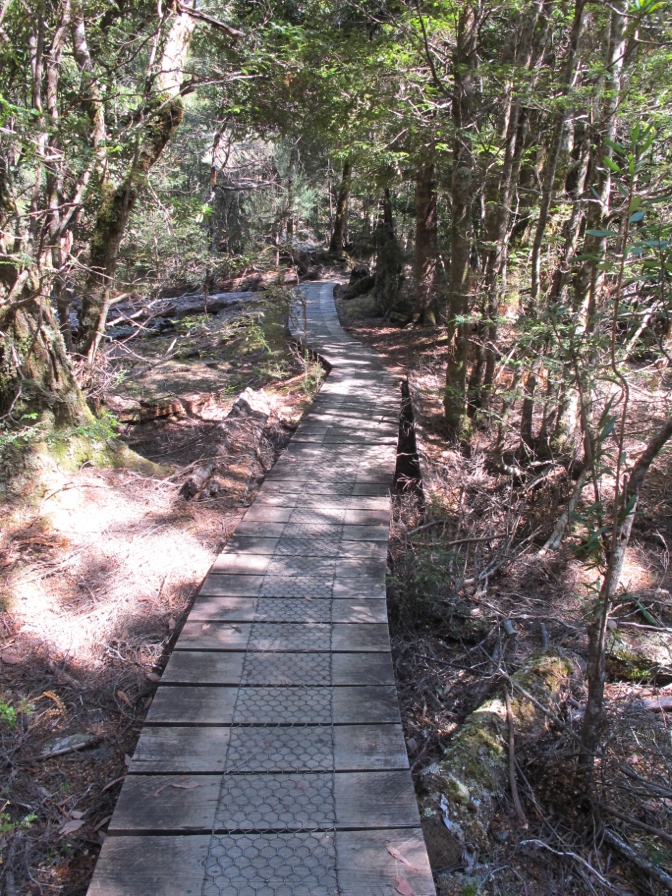 These nice boardwalk sections alternated with relatively steep rocky bits, and dirt track. There were a number of interesting tree relics.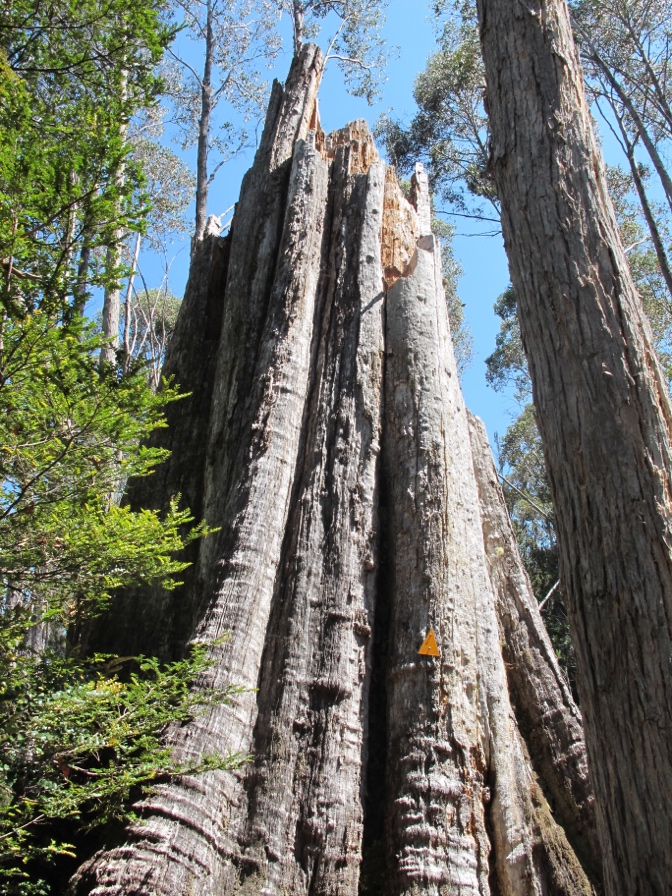 I was starting to wear down a bit by the time I got to Shadow Lake, the nominal point of the trail. I could have continued up a mountain, or on to another lake, but I really didn't feel like it. Instead I enjoyed Shadow Lake for a little while and headed back on the original loop. Being by lakes like this made me think of camping in the Adirondacks, despite the eucalyptus trees.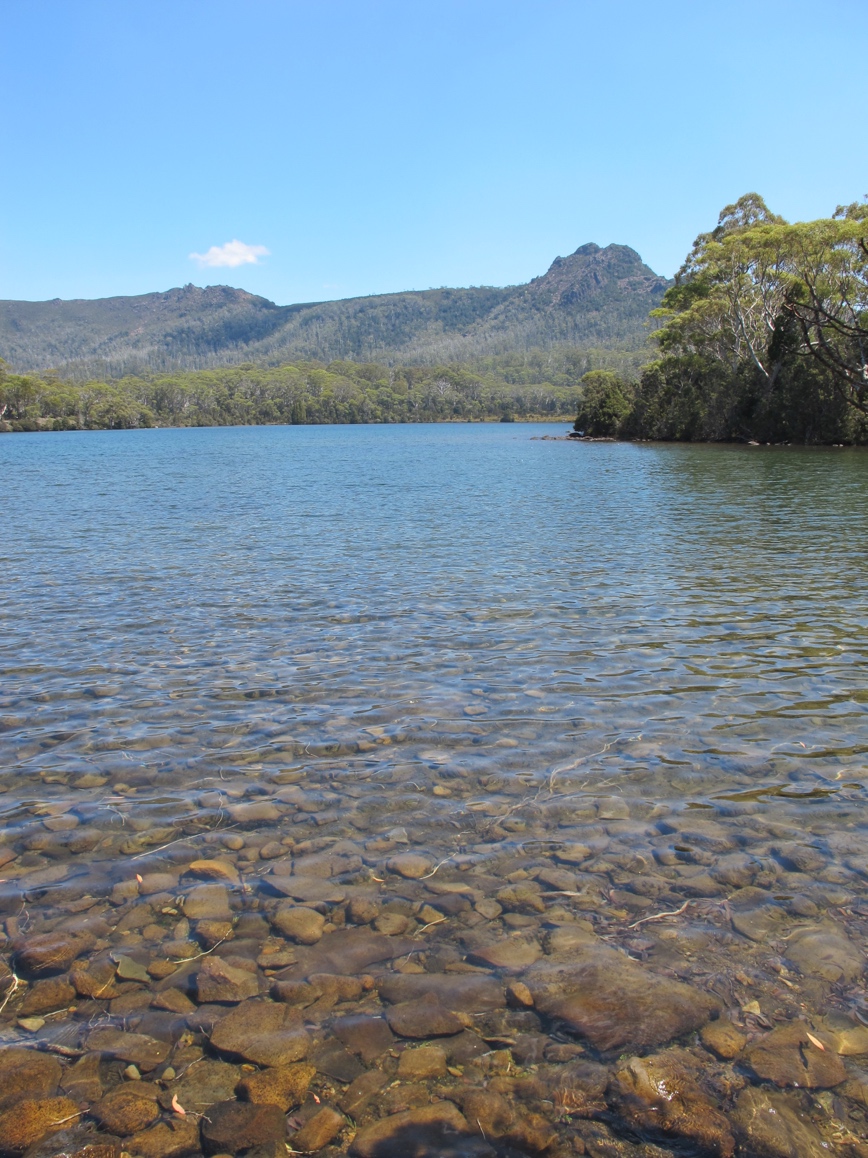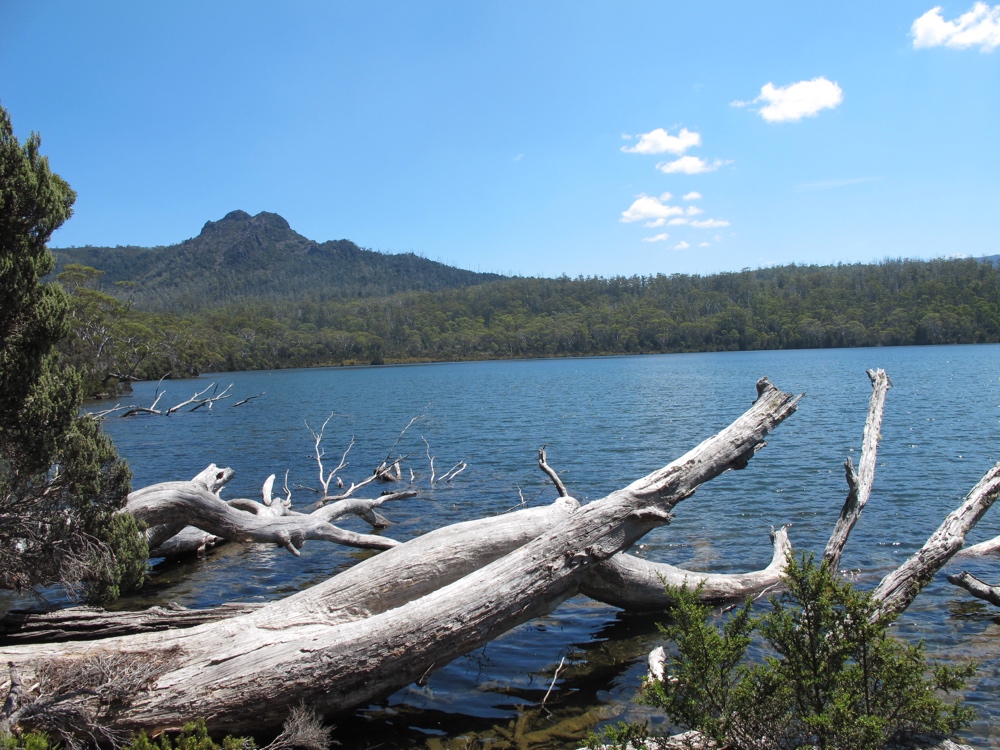 I was less into picture taking on the way back as I was getting tired, but I did find an echidna rights by the trail who wasn't shy and kept digging for food while I took photos.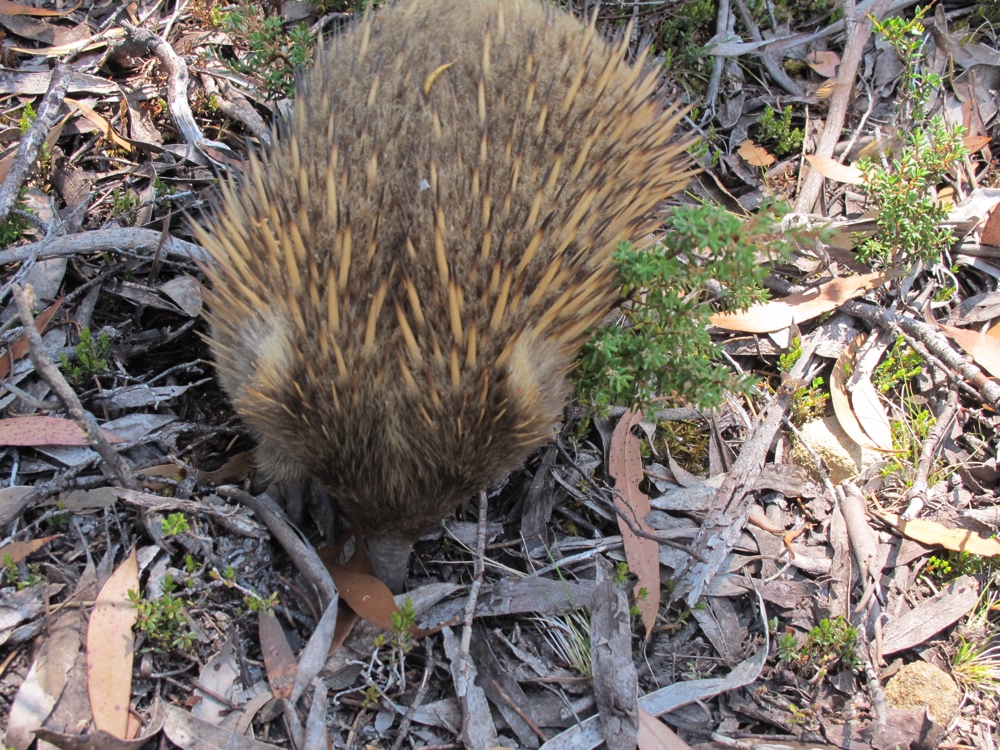 The trail did have a bit more variety on the way back, I think.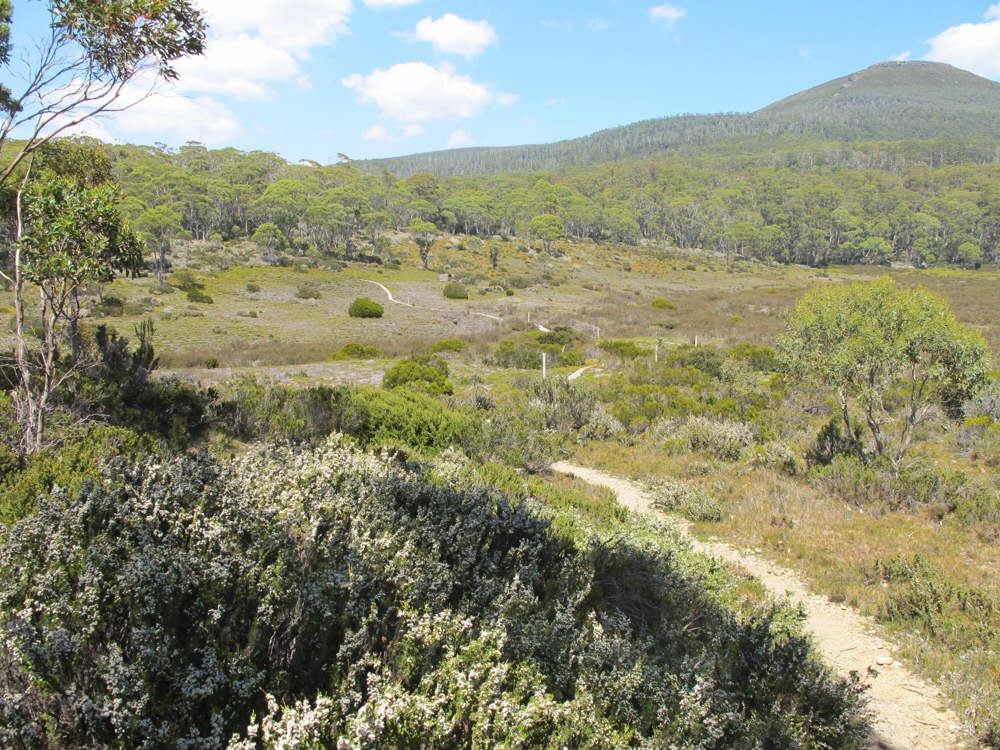 By the time I got back I was eager for more water and some rest so after I rehydrated I got a coffee from the cafe and sat relaxing for a while listening to an audiobook. I wasn't hungry for lunch due to the giant breakfast, so I wandered over to the lake and spent a couple hours continuing to listen to the book, and occasionally researching the next few days when the internet showed up. I might try to get to Queenstown tomorrow, and then maybe do a half day tourist railroad thingy the day after.
Eventually I wandered back to the cafe (they are probably starting to recognize me) for fish and chips for dinner. Then ambled back along the lake to the campground. More industrious campers were cooking their own meals. I might have done that if there were any places to buy actual groceries here (there are grills her like in most Tasmanian campgrounds). Oh well, I'm resigned to paying other people to cook for me. The walk must have been a bit of an effort, because this is the first non-biking day when I actually felt that I needed a shower at the end of it. 
The lake was a bit foggy on the way back to the campground. A nice peaceful full circle for the day.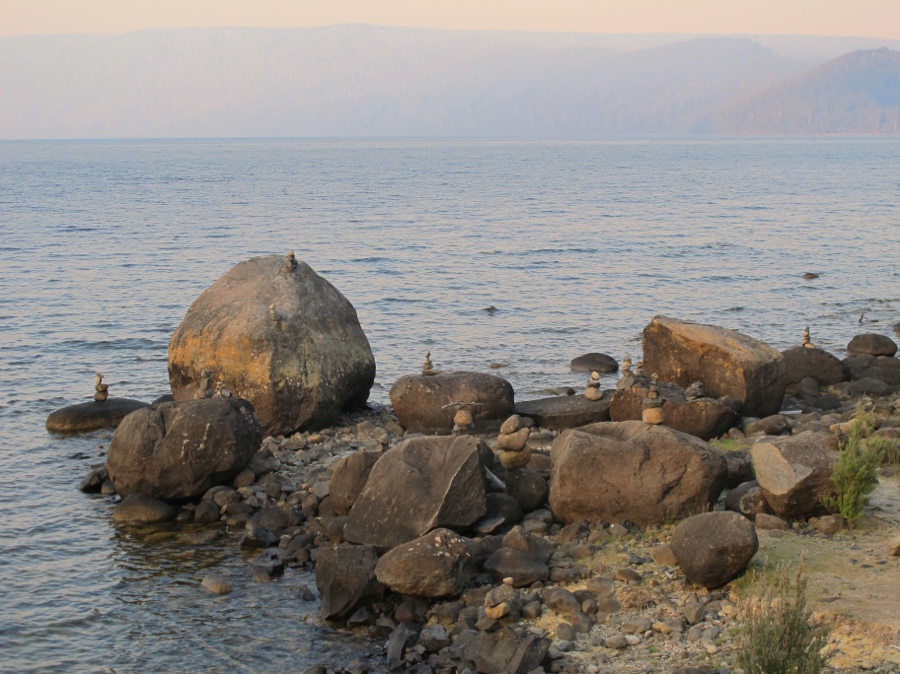 Unfortunately, back at the campground a pretty rowdy group of young people had just finished the overland track (multi day hiking trail from Cradle Mountain) and were being loudly rambunctious until rather late. I fell asleep anyway.