TAS day 17: Bruny Island Cruise (Hobart)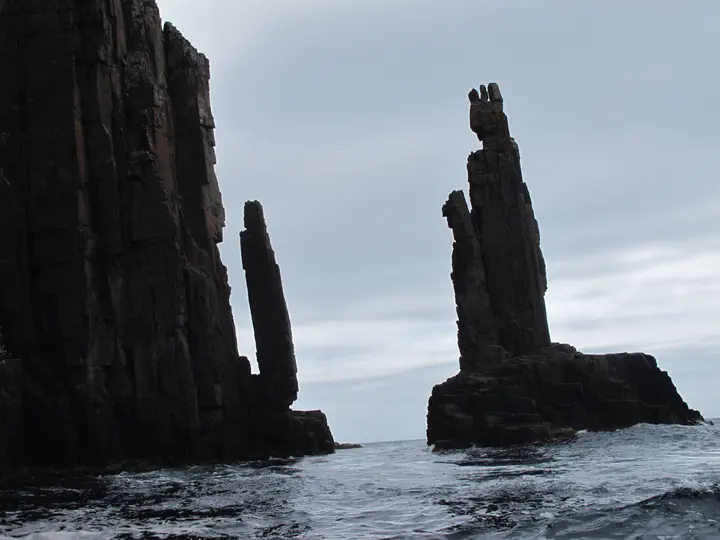 January 12, 2016. 0km.
Today was the first day that I didn't get on the bike at all. I left the hostel a bit after 7 to walk down to the tour operator's base about 1.5 km away. I felt almost like I was joining the other side while mingling about with all the other tourists waiting to get on the buses. But I do admit it felt quite luxurious to be able to just sit there and be magically transported up hills over to the ferry to Bruny Island. The bus driver / tour guide was fairly entertaining, and had lots of little tidbits about the history of the city and the suburbs we went through. 
The weather in the morning was a bit grey and drizzly, and it rained for real while we were on the 20 minute ferry ride to Bruny. But as seems to be quite common around here it cleared up quickly and by the time we got to the neck (everyone pile off the bus, take pictures, pile back on) it was just about perfect.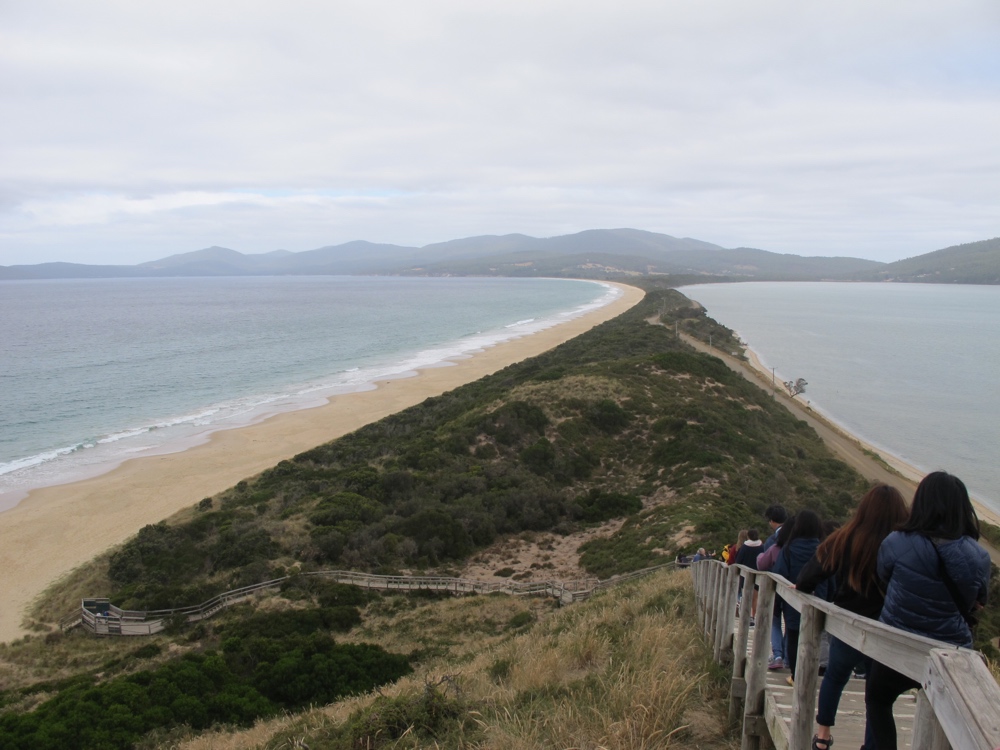 The main event was the cruise out of Adventure Bay. Even more tourists showed up just for the cruise part, and we ended up with 4 full boats of 45 or so each. We were informed that the front of the boat was for the adrenaline junkies, and so naturally I took the empty eat in the second row. It was a good choice. The boats are open, basically glorified speed boats, but they stayed remarkably dry. Even so, the tour people provided us all with red waterproof sacks to wear. Probably served more as a windbreaker than a water blocker, but it made for a very comfortably warm trip. The cruise was great! Definitely a good choice.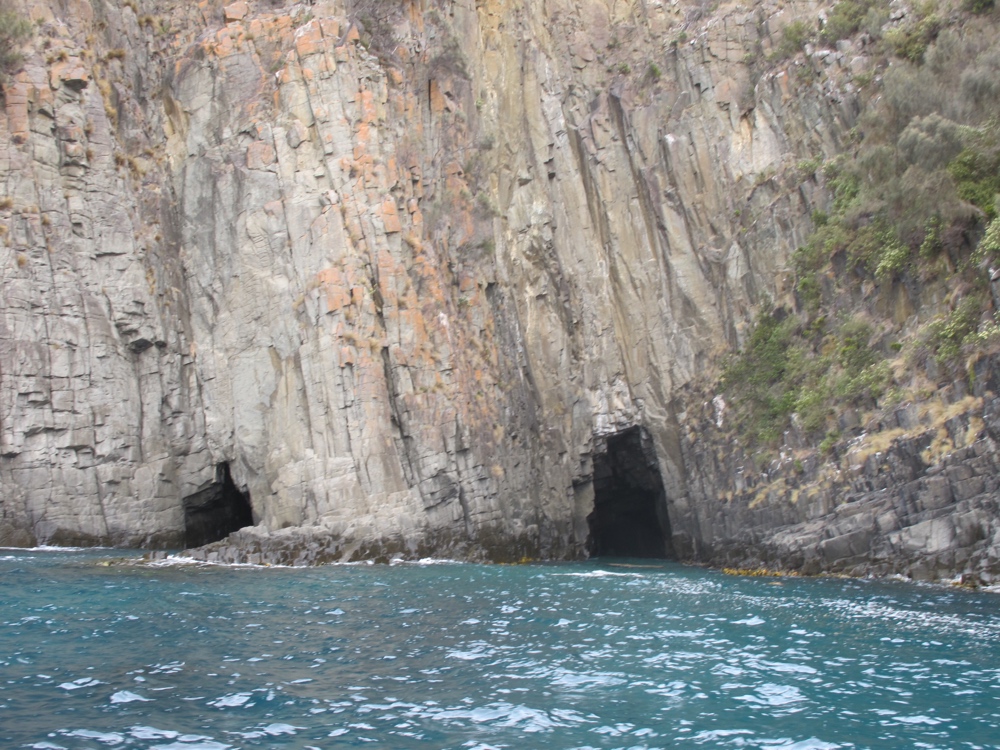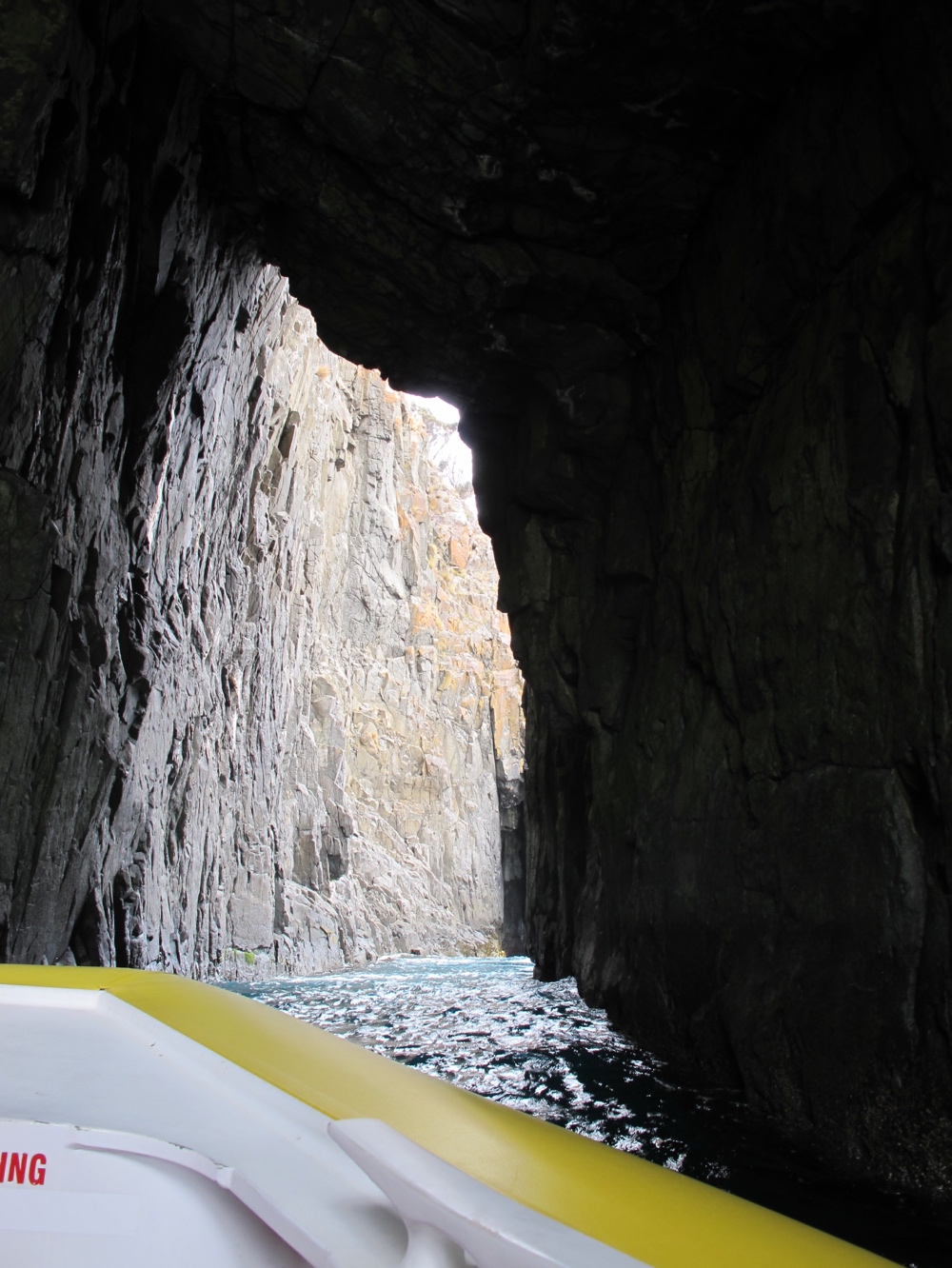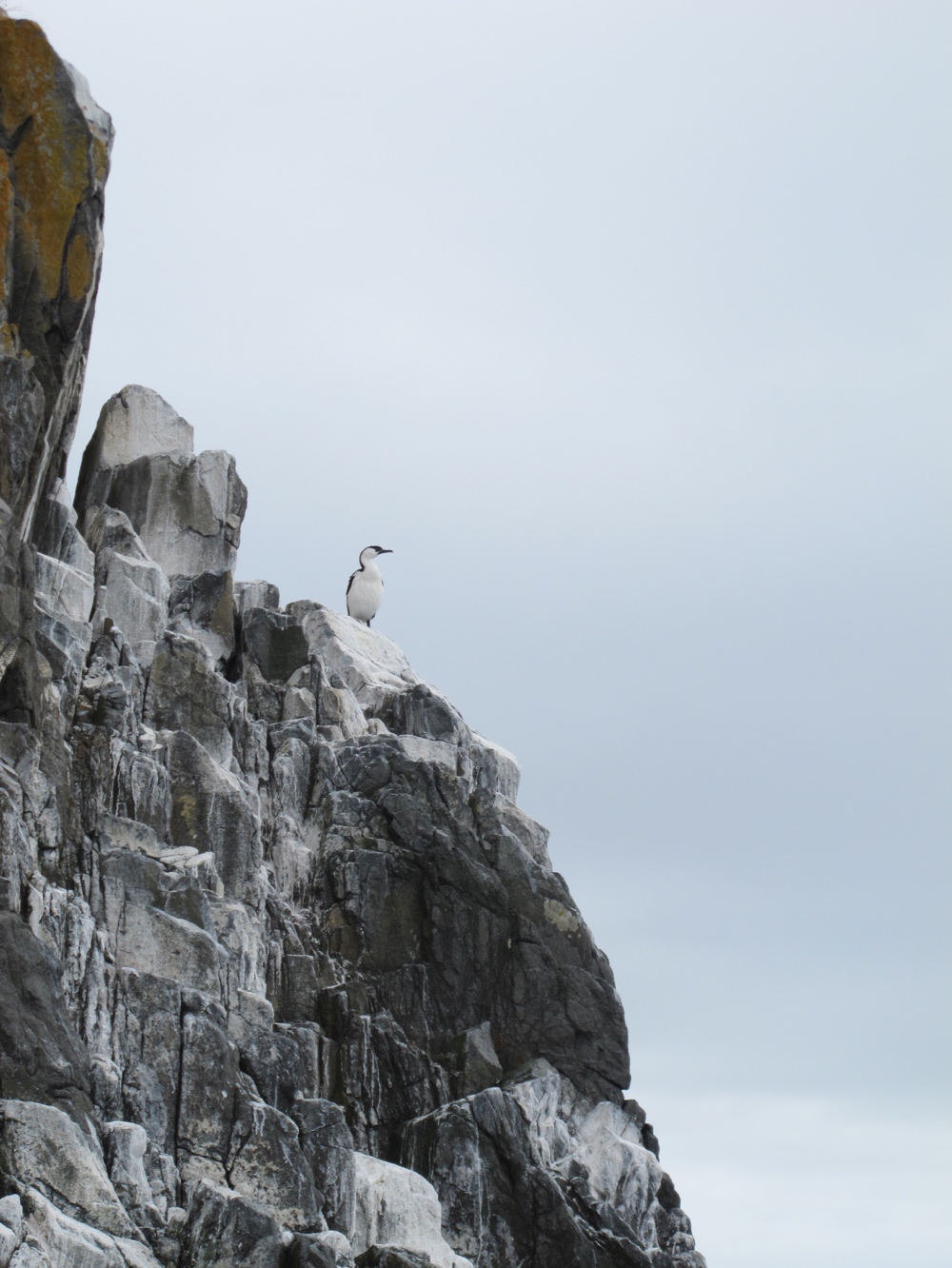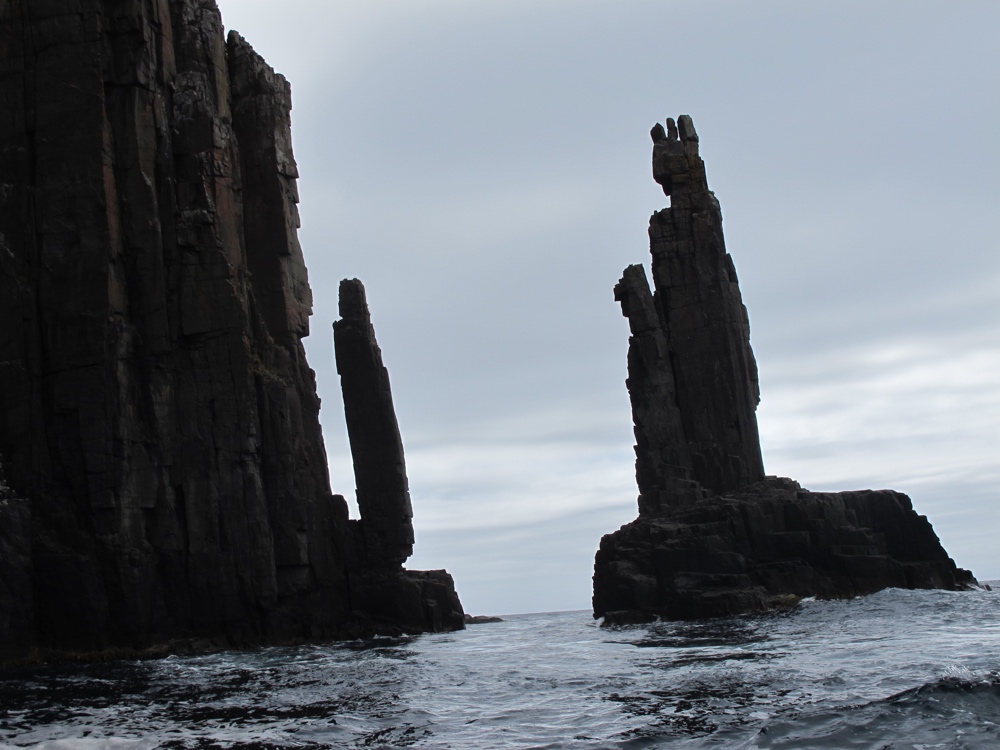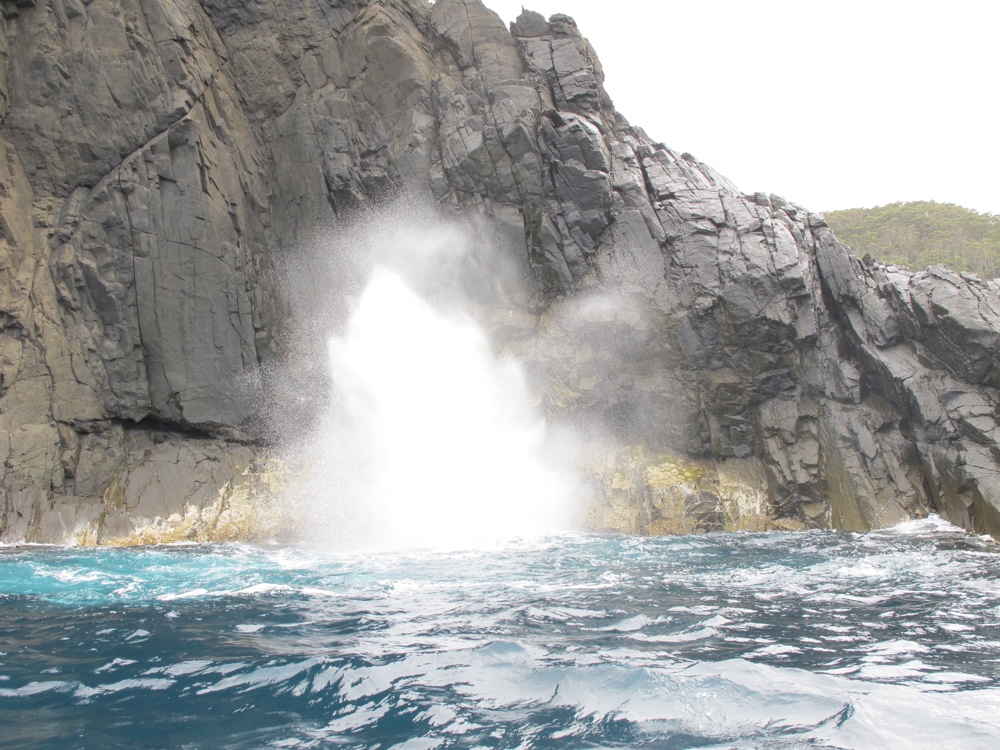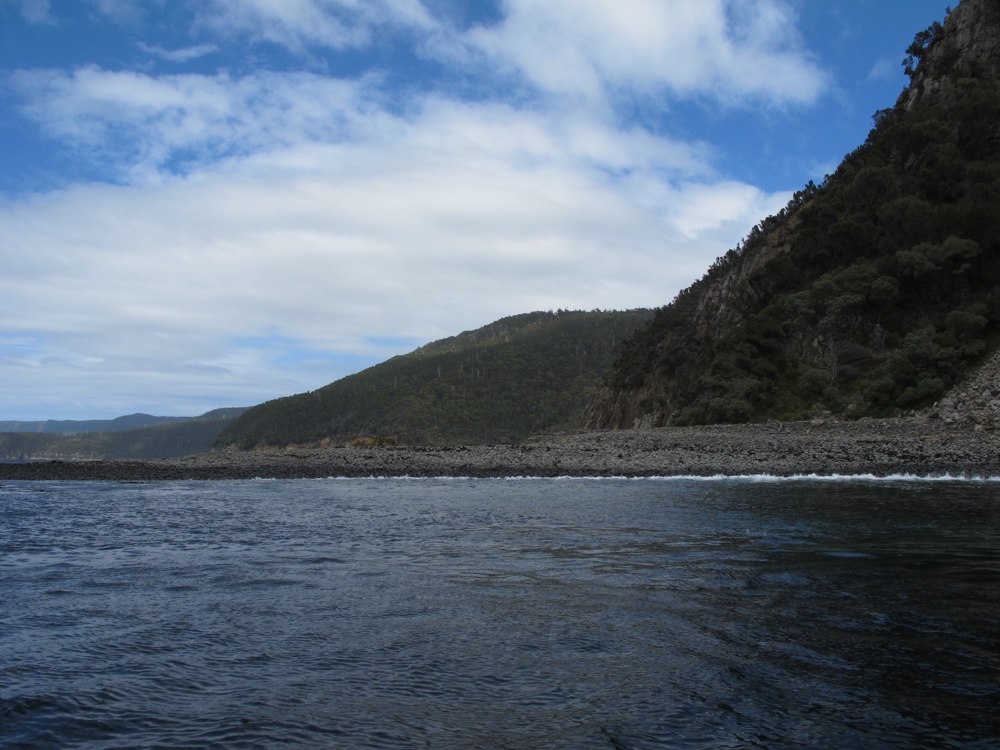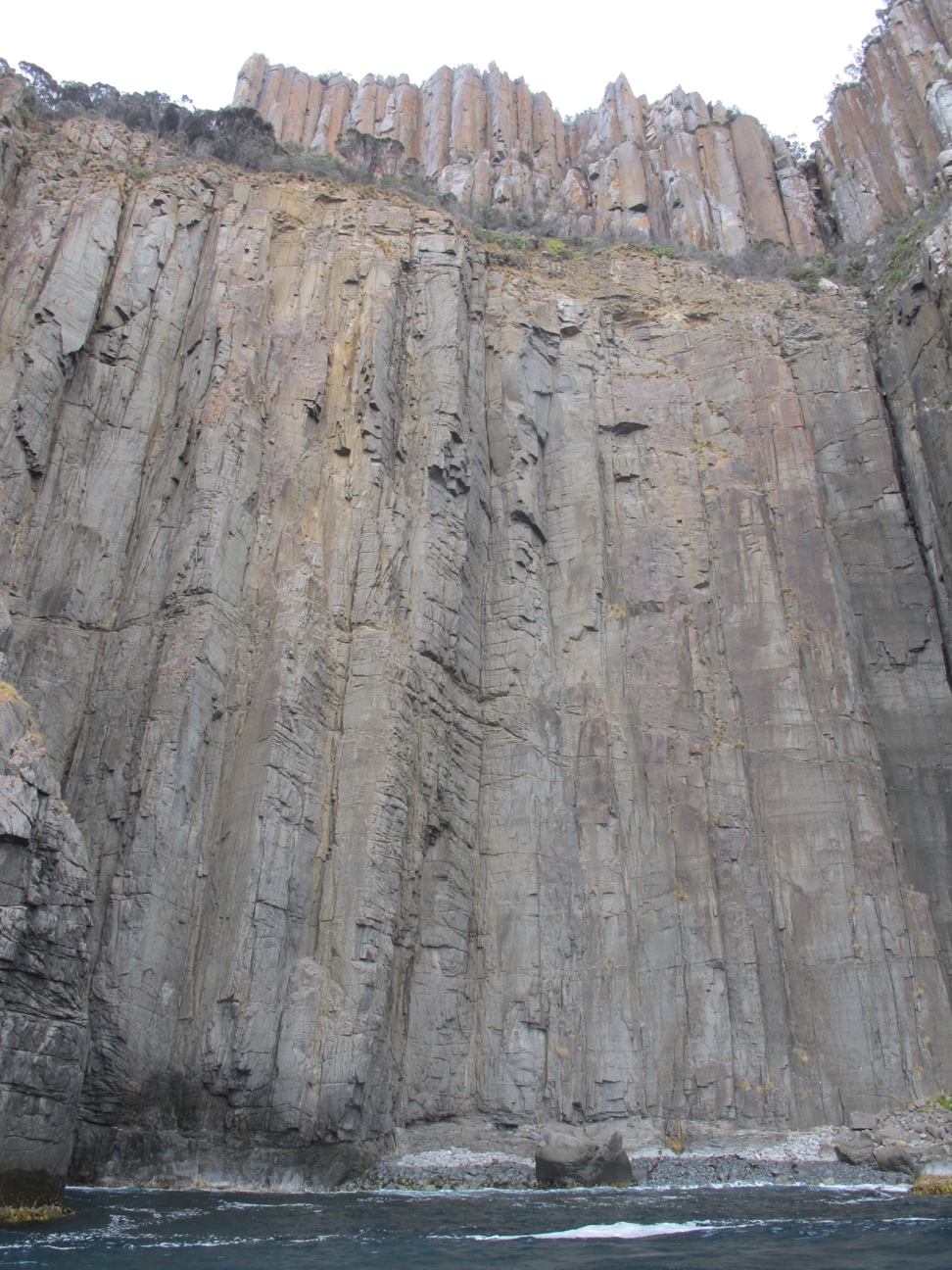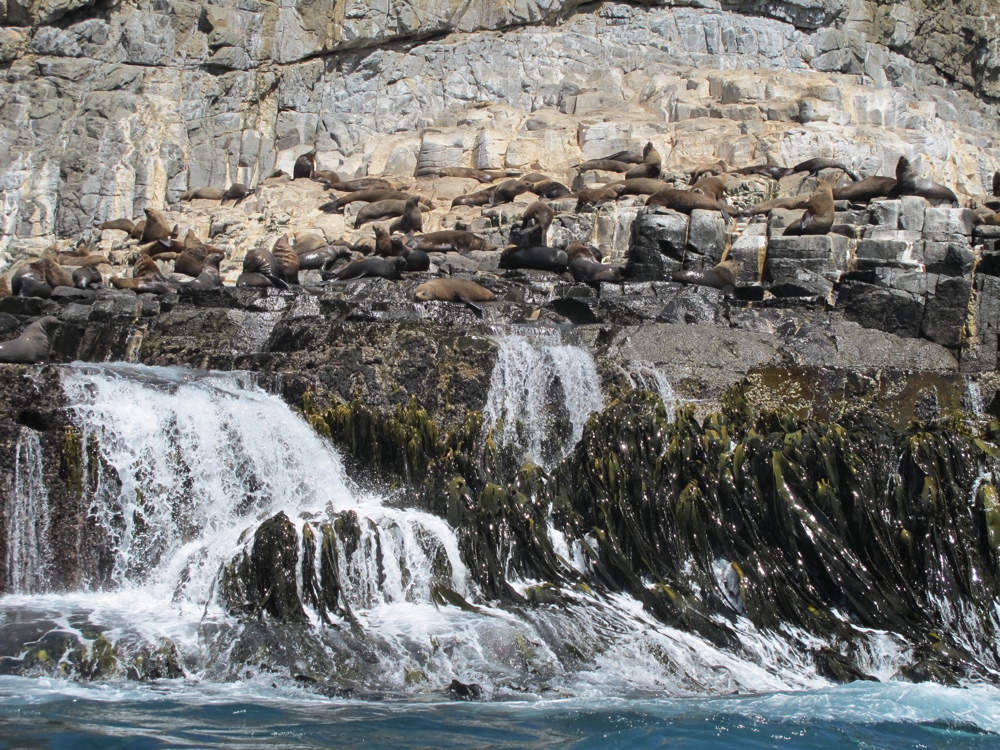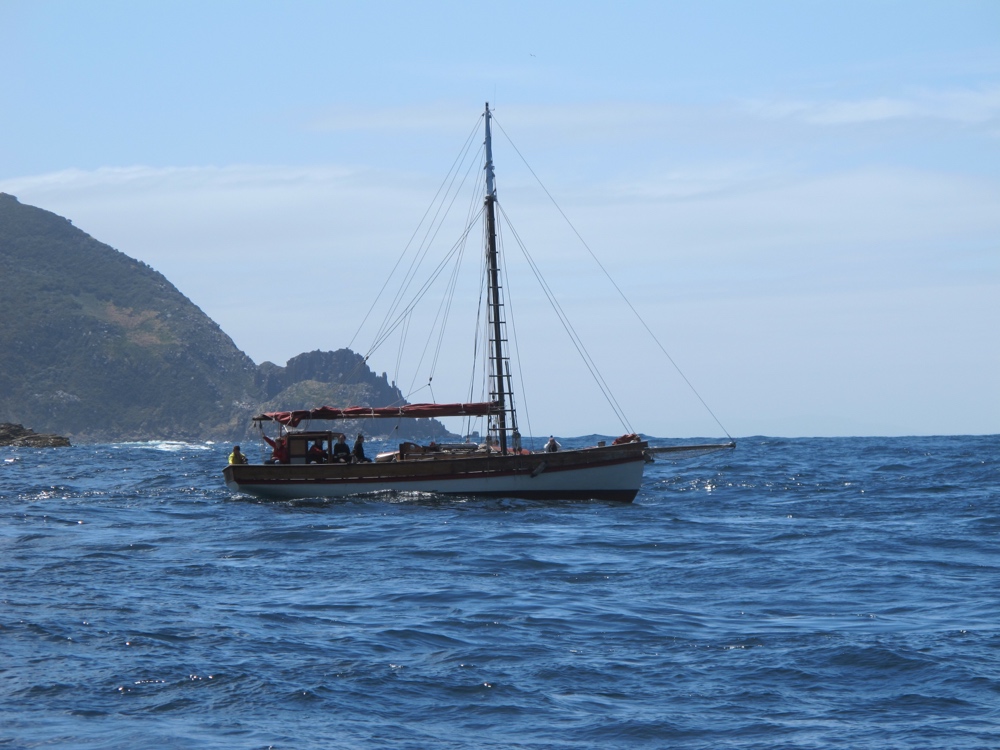 Plus, lots of roller-coaster bumps over waves and a cruise back to the start out farther at sea. And all I had to do was sit there. Definitely worth it. Even though the lunch that followed and the bus ride back to Hobart were both pretty unremarkable.
Back in Hobart I wandered a bit more, and found a wallet to replace the plastic bag I had been using (to replace the heavy wallet that was falling apart anyway that I left in Melbourne). I wandered some more, found dinner, and then spent a couple hours at the hostel mapping out rides on MapMyRide to get better elevation information for the past and future. I'll probably link those maps to these blog posts eventually. One thing I noticed is that Hobart does have a lot of pretty nice parks.