TAS day 15: Eaglehawk Neck to Richmond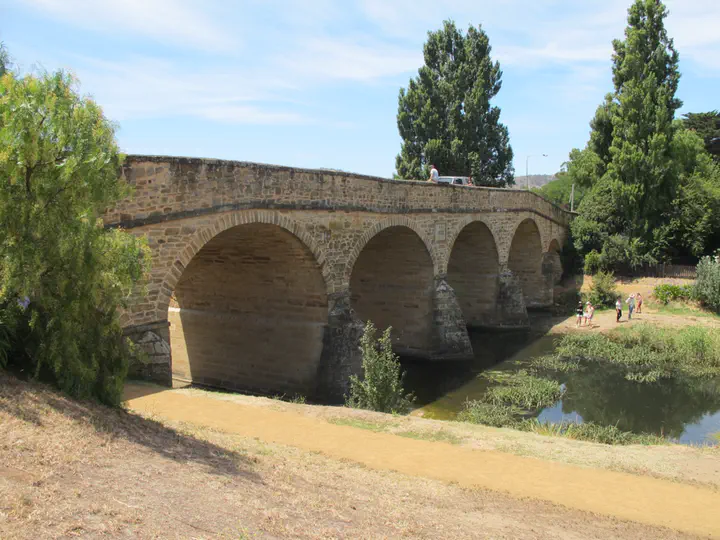 January 10, 2016. 65km.
Today started out with the hill that I had been dreading since coming down it two days ago. But as seems to often be the case, it wasn't as bad as I had imagined it would be. Long (about 3km), but not too steep. And I got a nice long downhill as reward afterward – though on ththe annoyingly busy A9. This was another day that started with backtracking, which is never fun, but at Dunalley I turned off to follow Fulham Rd in a loop around th coast away from the main road. This loop was mostly paved, mostly small roads with minimal traffic. It also had th second of three long hills for the day. I guess the plus side it that all the long hills were on small roads so I didn't have to deal with horrible traffic and climbs at the same time.
I didn't really stop to take pictures much. The scenery was standard East coast brown hills, though it looked like a fire had been through the area not long too long ago.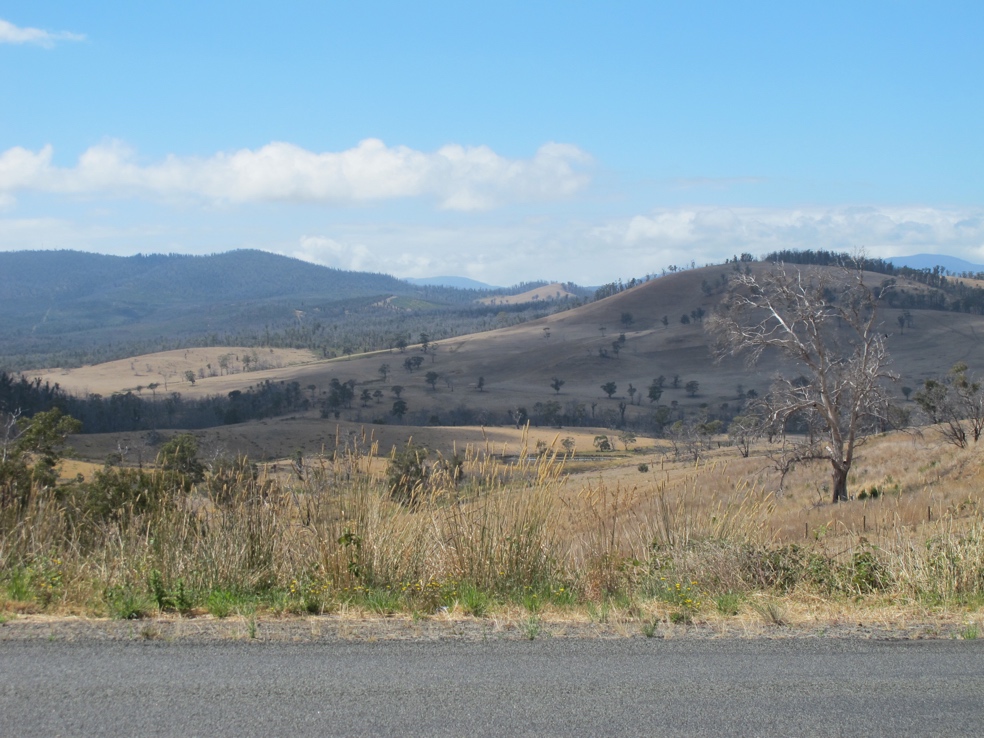 Unfortunately, th the back roads came to an end and I had to bike on A9 for about 12km to Sorell. It's wasn't fun. Constant fast traffic not moving over for bikes at all, and a typically small shoulder. I was glad to get to Sorell because it meant the end of that road, even though Sorell itself seemed to be pretty much strip mall. McDonalds, KFC, etc.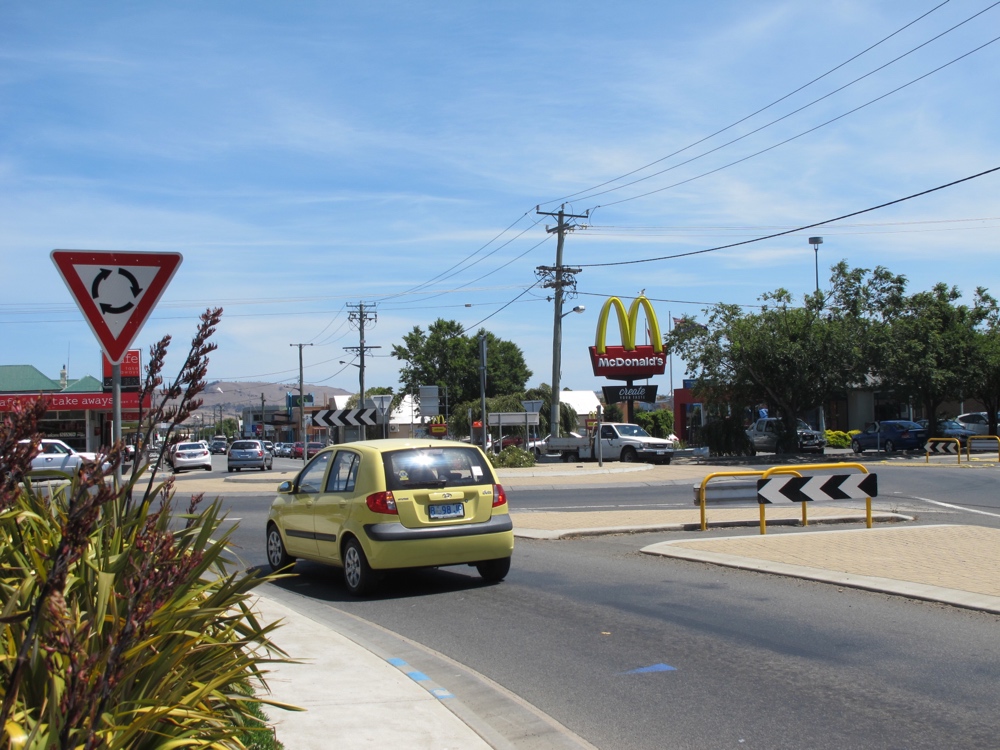 I ended up walking through town, as I often do in unfamiliar traffic filled cities/towns. I was mostly just glad that most of the traffic veered off toward Hobart and I went north west toward Richmond. After a bit of uneventful trudging along, I managed to get up a small but steep hill and then the last of the three long climbs before coasting down a much steeper grade into Richmond.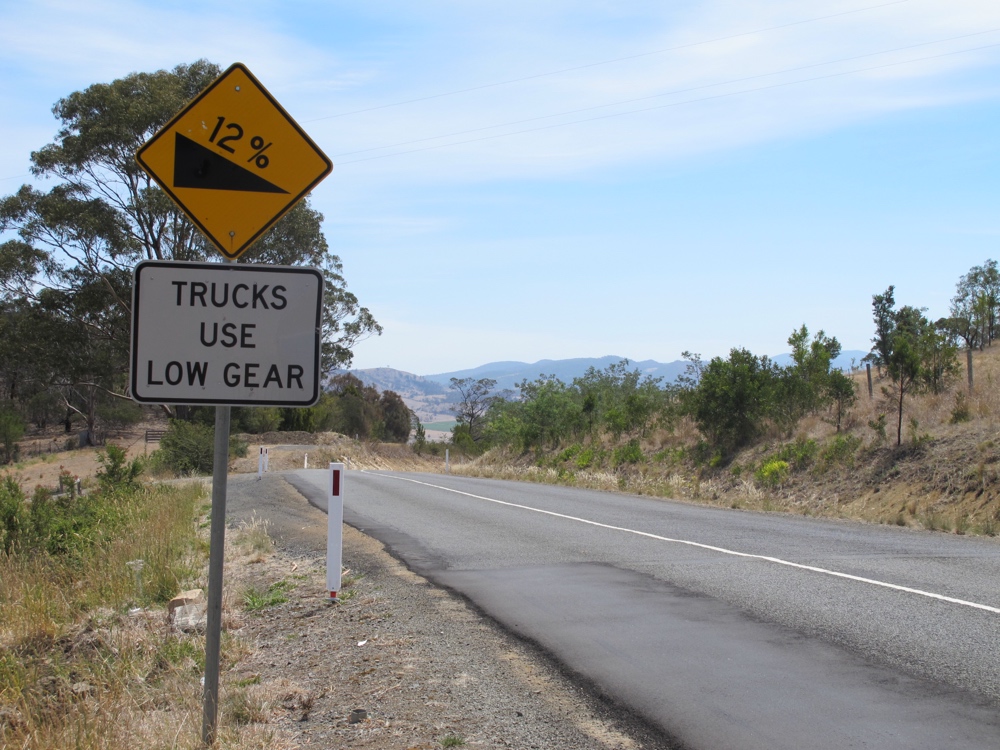 I got into town in the early afternoon, and spent a few minutes lounging near (and taking photos of) Richmonds main claim to fame: a convict-built bridge claiming to be the oldest bridge still in operation in Australia.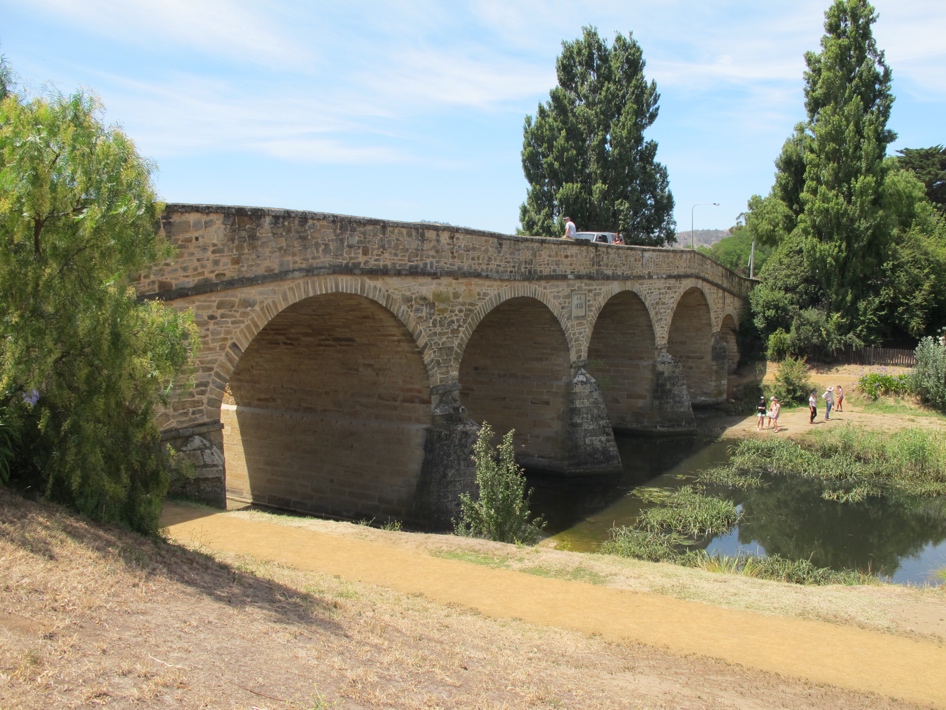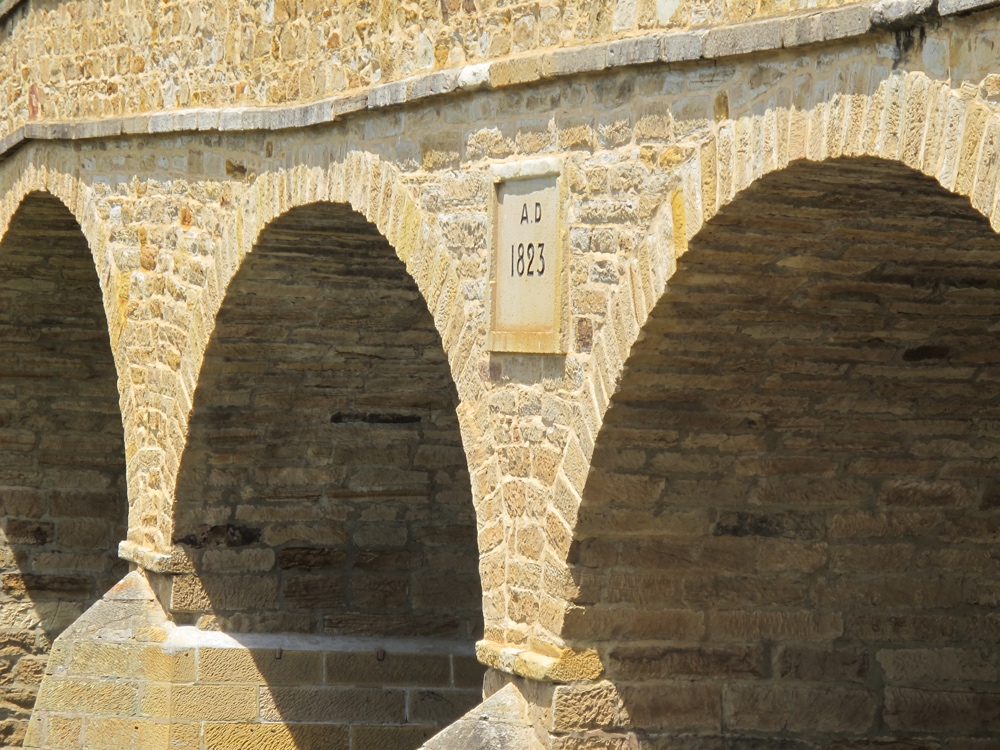 I decided to set up camp before lounging about town, so headed to the caravan park about a kilometer south of the main business district. I apparently woke the owner up from his mid afternoon nap, but he was happy to rent me a place to set up a tent. I showered to feel more civilized, then headed back into town. I found coffee and a raspberry tart and ginger beer. Then an atm in a grocery store that also sold usb charging cables (yay!). Then ice cream. Then a pasta dinner at the only open restaurant (the hotel/pub). Then headed back to camp. 
There were two sets of touring cyclists there when I got back. An Australian mother daughter (?) pair were on their first day out from Hobart. A Dutch couple were on approximately the same route as me, but had been touring in Australia since November. I imagine I'll see them again. 
One of the Dutch tourists mentioned maybe doing a tour of Bruny Island while in Hobart, which prompted me to start researching those options. I ended up booking a bus/boat tour that starts in Hobart and then features a 3 hour cruise in small open boats along the coast of South Bruny. Other options included a food centered tour, but nature sounded more interesting than wineries.