TAS day 14: Tasman Peninsula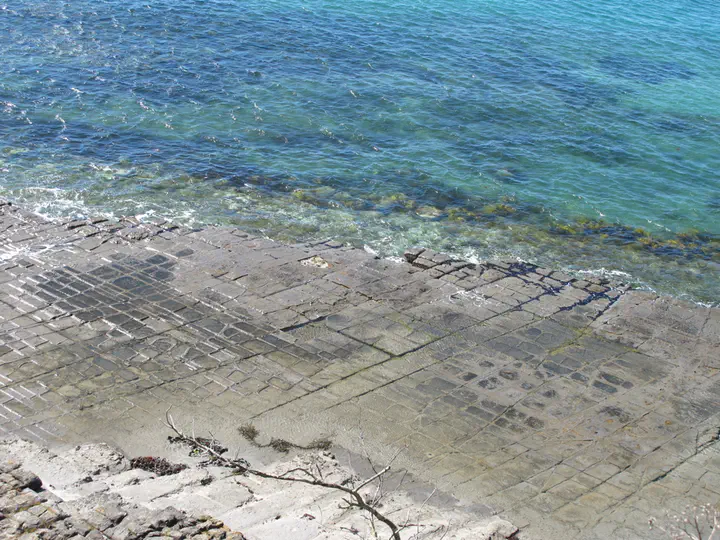 January 9, 2016. 36km.
Today's goal was to explore the Tasman peninsula and end up back where I started at the Lufra Hotel. I was lazy in the morning because of the bed and nice views and hotel breakfast, but started with the easy goal: the tessellated pavement right across the street.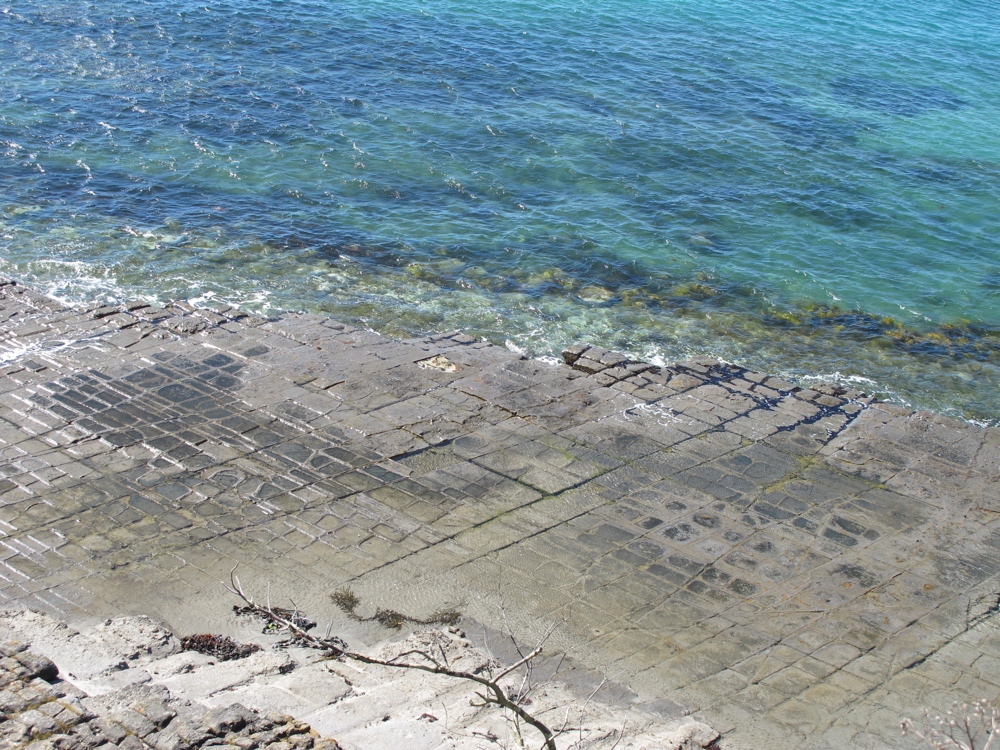 There were lots of lazy bums bus tourists at the pavement, presumably starting bus tours of the peninsula from Hobart.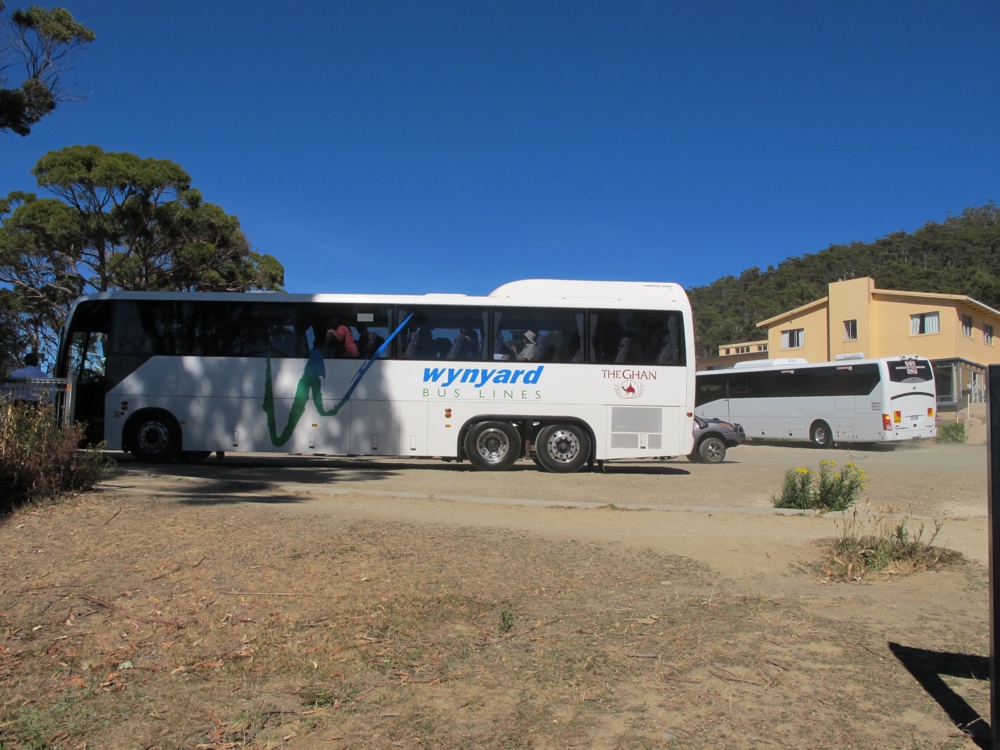 I finally got motivated to get into biking gear, put on sunscreen and hit the road around 11am. My first destination was just down the road to a string of sea caves and cliffs and such starting with the Tasman Arch. There was a nice walking path down the coast for a couple km with great views and at least three different small girls in pink hats.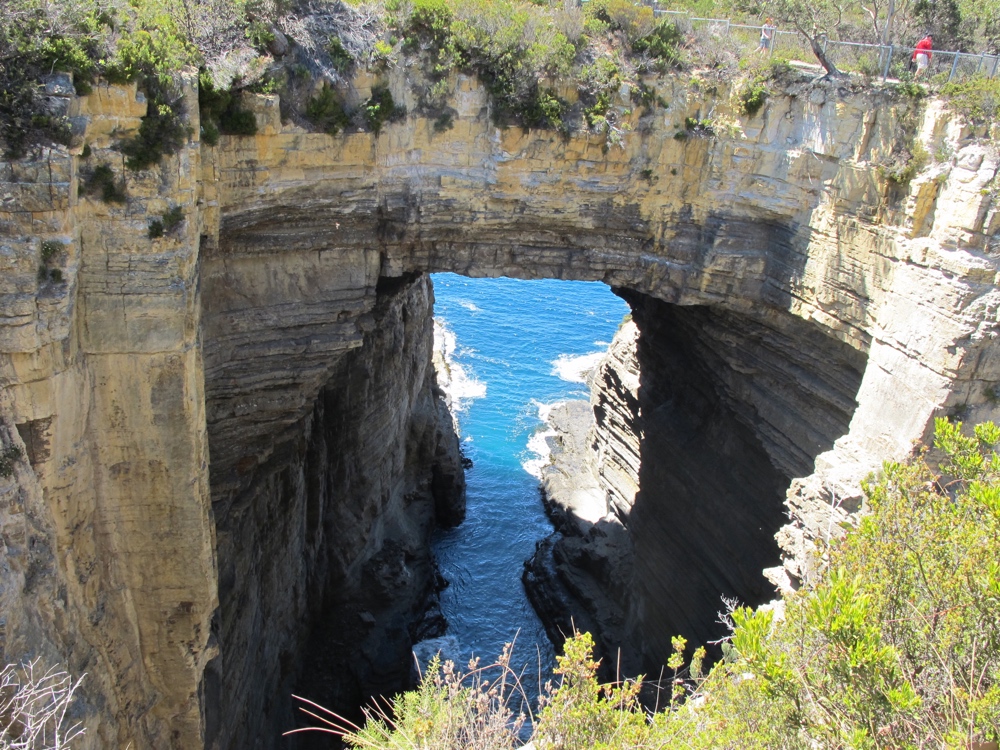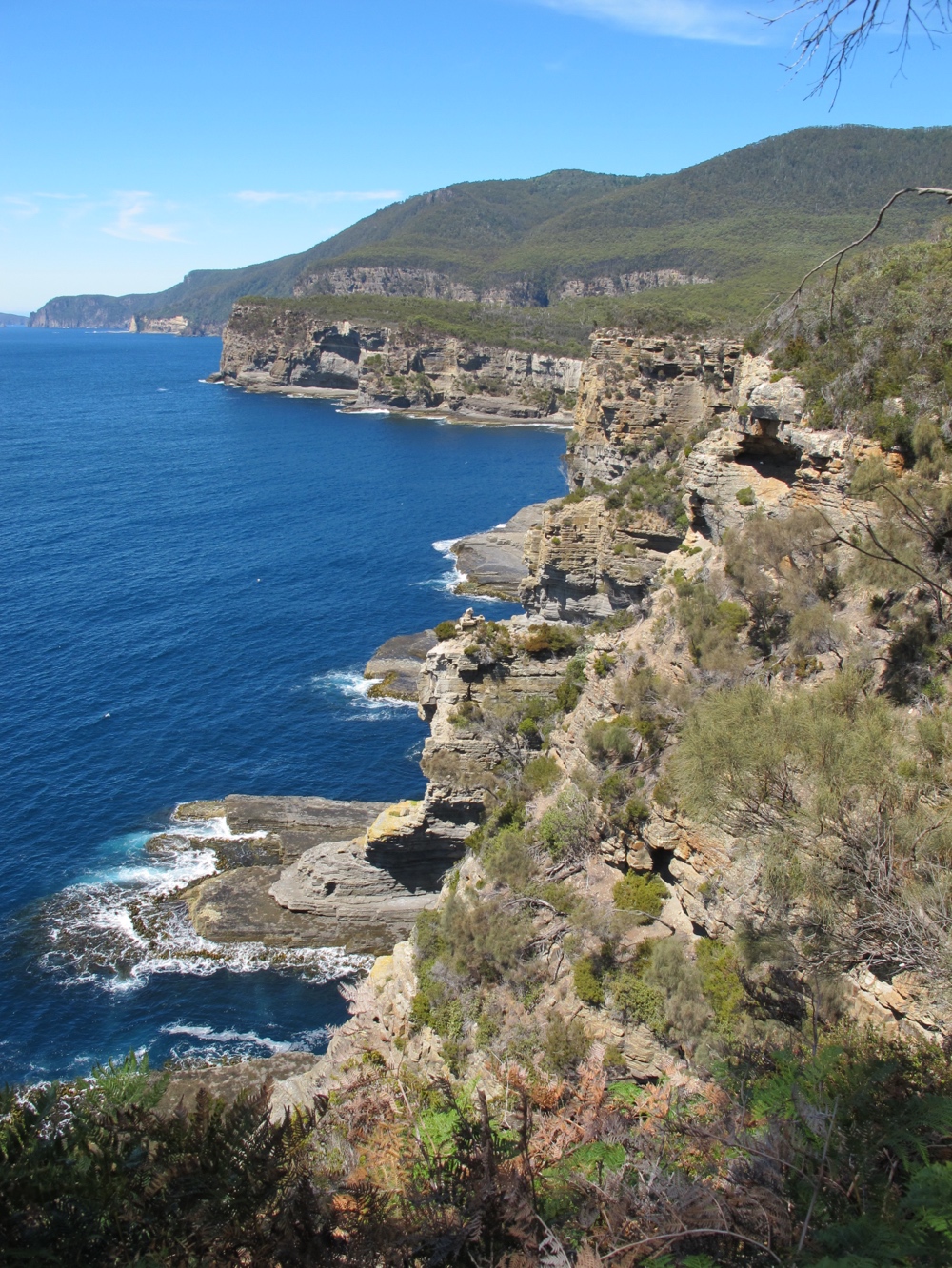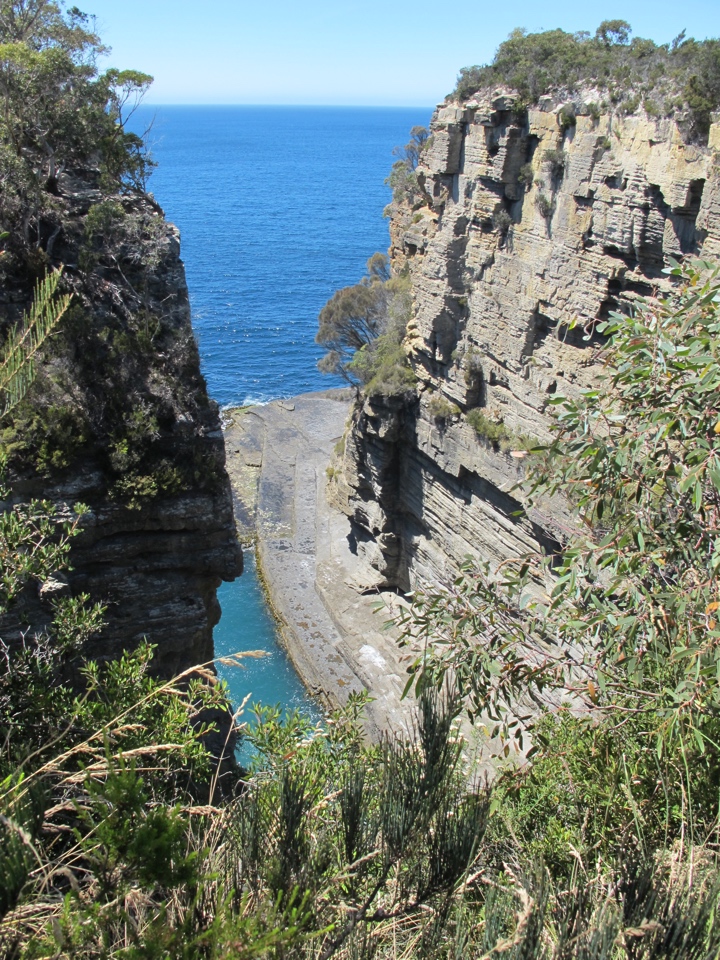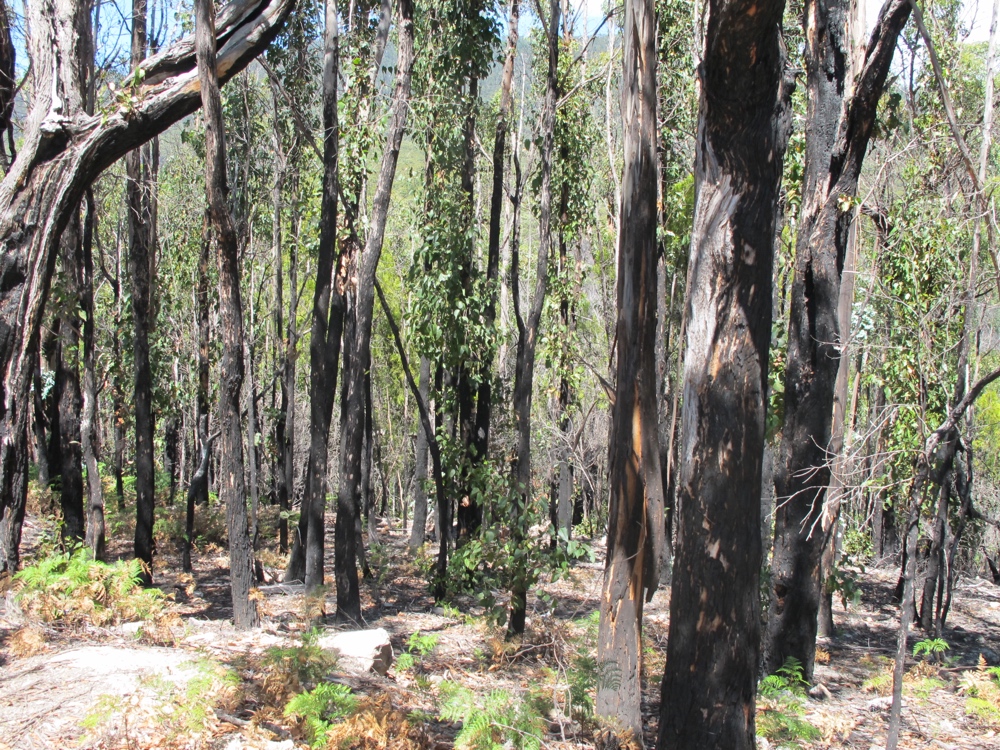 On the road back down toward Eaglehawk Neck I could clearly see the be neck-ness of it.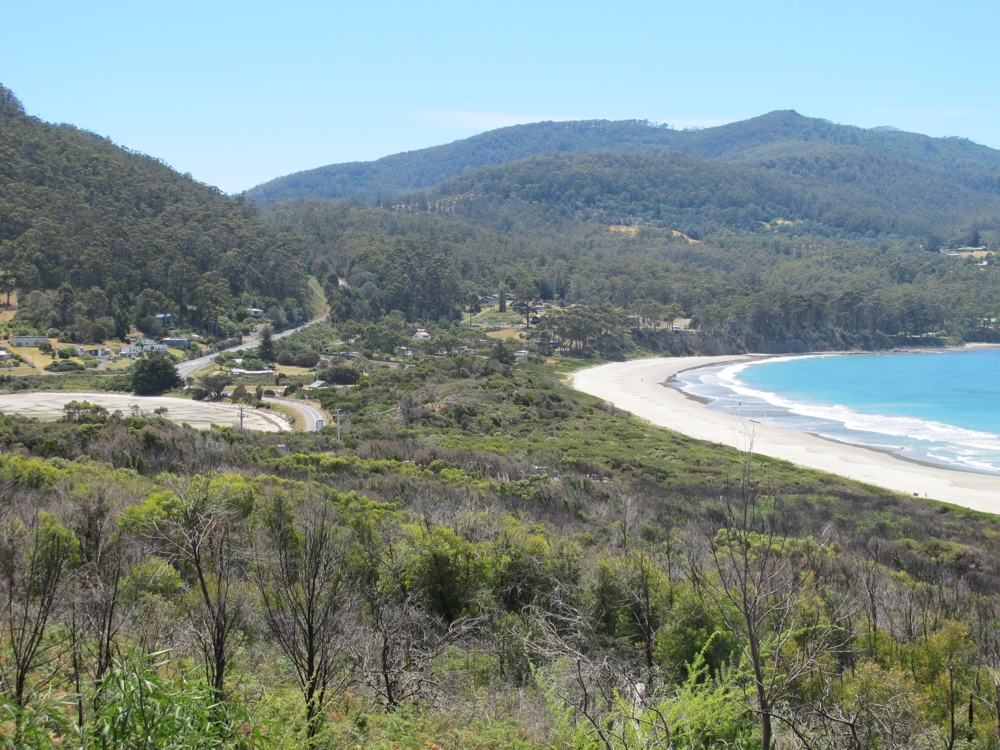 I then set off on the 20km ride to port Arthur. Headwind and hills, but at least not all that far to go. I got there by about 2pm. Port Arthur historical site is an incredibly touristy (and expensive) former prison. It is interesting to look at and learn the history, but I'm not sure it's worth the cost (plus they try to sell all sorts of extra tours and add-ons).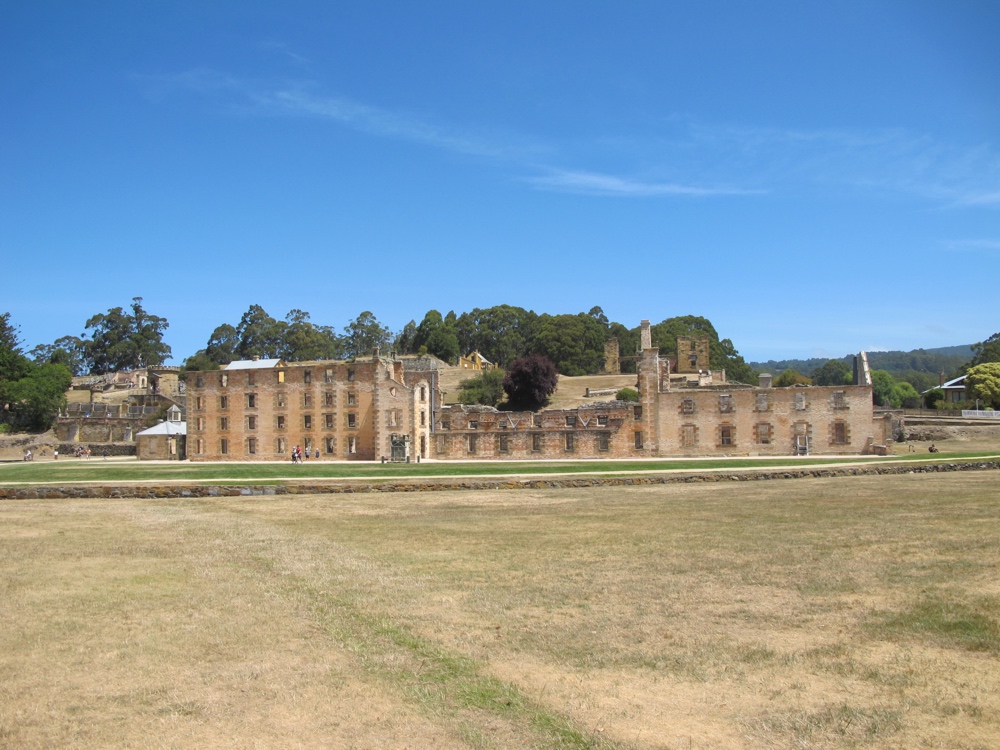 Port Arthur was mostly used as a punishment station for (male) convicts who weren't off working for settlers or whatnot. They did a large amount of logging and various other industries. They also had the first boys prison in the British Empire where they apparently tried to teach the inmates useful skills.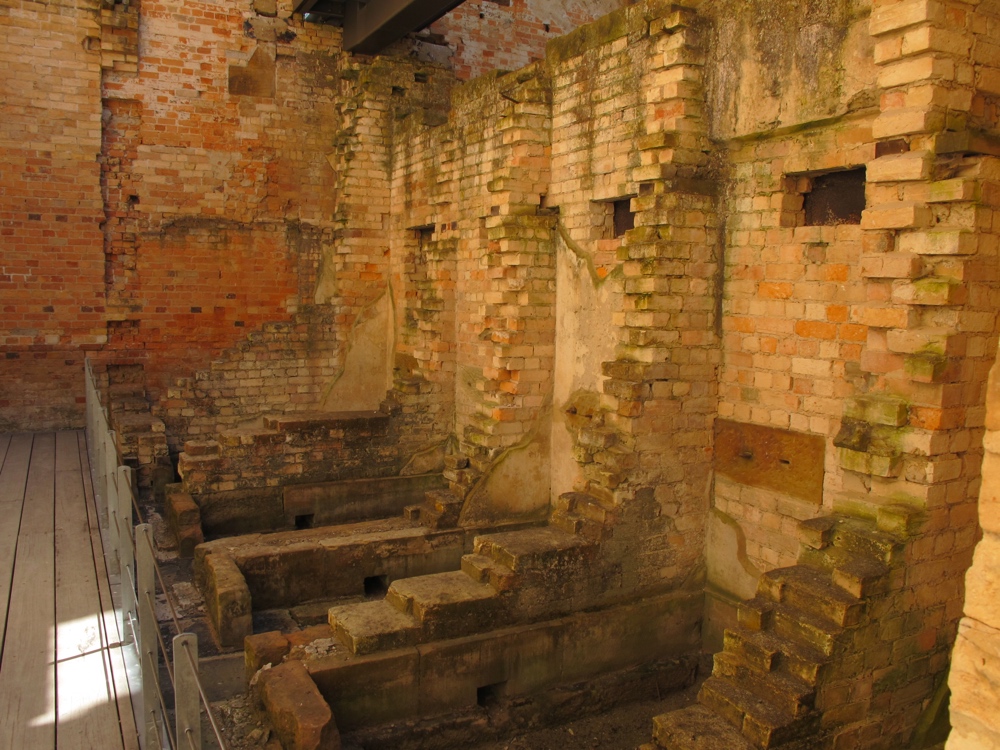 The ticket into thour site included a short cruise around the bay to see the island with the boys prison and the island of the dead (graveyard). It was nice to sit on a boat for a while. The tour guide said that the harbor is unusually deep, which was useful for shipping. It's also useful for letting large cruise ships come visit the site.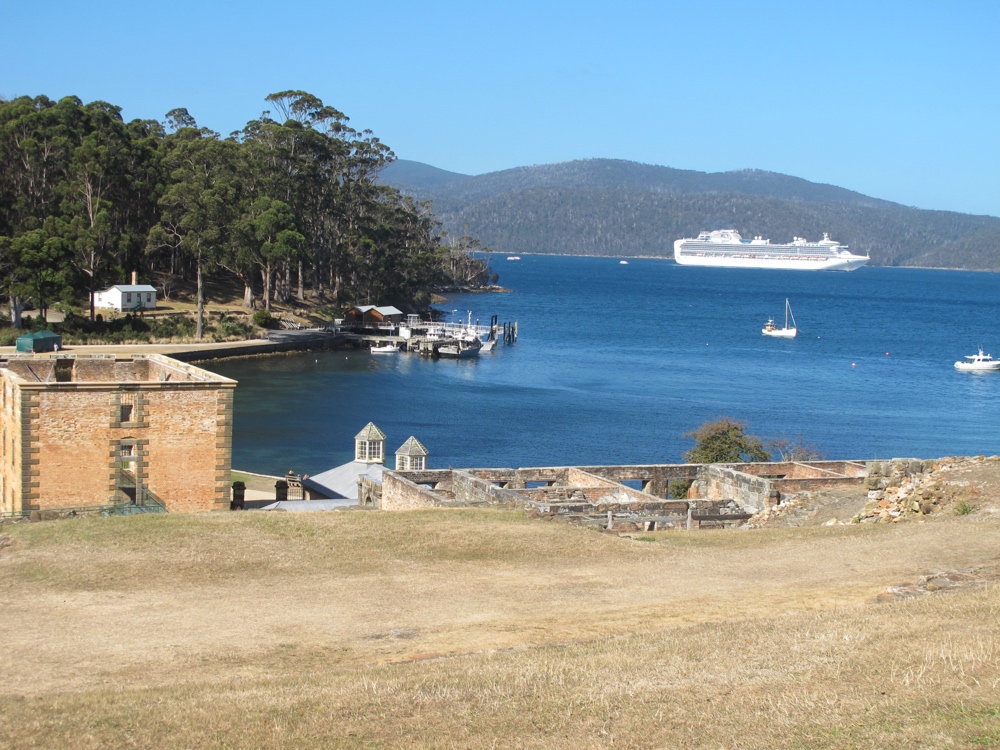 One part of the site that is well done in terms of presentation is the Separate Prison. This was a prison modeled after one in Pennsylvania that was trying to reform prisoners through their minds instead of through hard labor. The prisoners were not allowed to talk or even really to see each other. They were kept in their cells 23 hours a day, and only really got to say anything when singing hymns at church on Sunday's. But even in the chapel they were kept separate in their own little standing cubbies so that they couldn't see or (easily) interact with their fellow prisoners. It sounded horrible.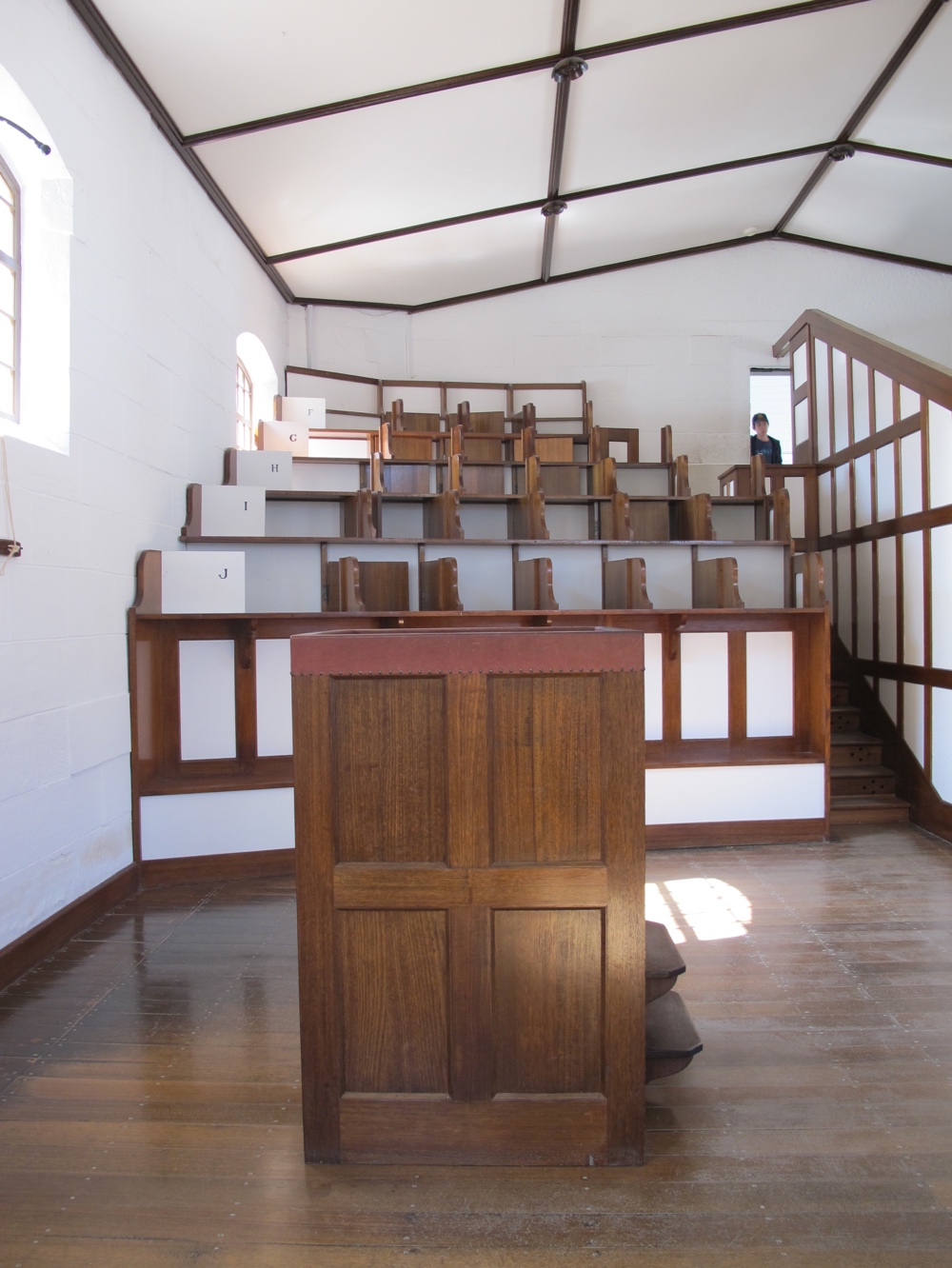 Eventually getting bored with Port Arthur, I headed back the way I had come. Got a tailwind on the way back to the hotel, and more downhill than up, so it was pretty easy. Ate at the hotel restaurant again, and finally watched enough cricket to sort of understand how it works.