TAS day 11: Swansea to Maria Island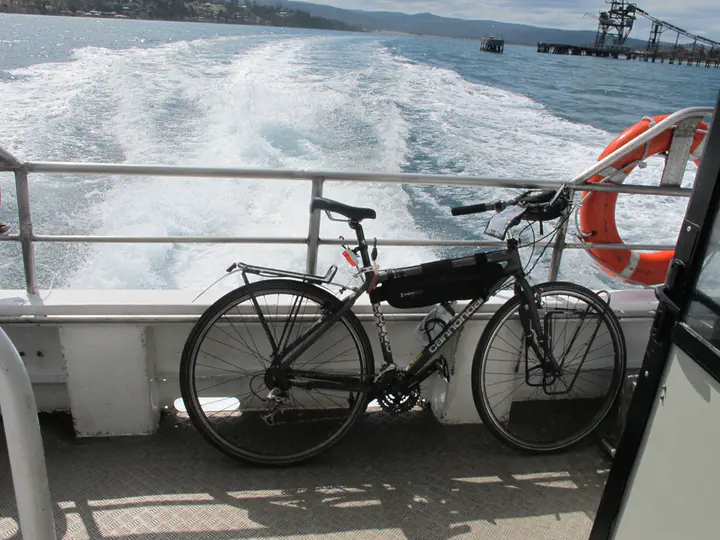 January 6, 2016. 53km.
Another pair of touring (but not camping) cyclists came out of the woodwork at the hostel this morning. These two were from the Netherlands and were going my way. The northward bound father-son pair and the southward bound fellow I met a couple days ago headed out around 8. The lightly loaded couple headed out a few minutes after 9. I followed shortly thereafter, my first target being Kate's Berry Farm just a few km down the road (opening at 9:30). I timed it nearly perfectly and arrived at 9:40, before the crowd started increasing. I started the day off with crepes and coffee.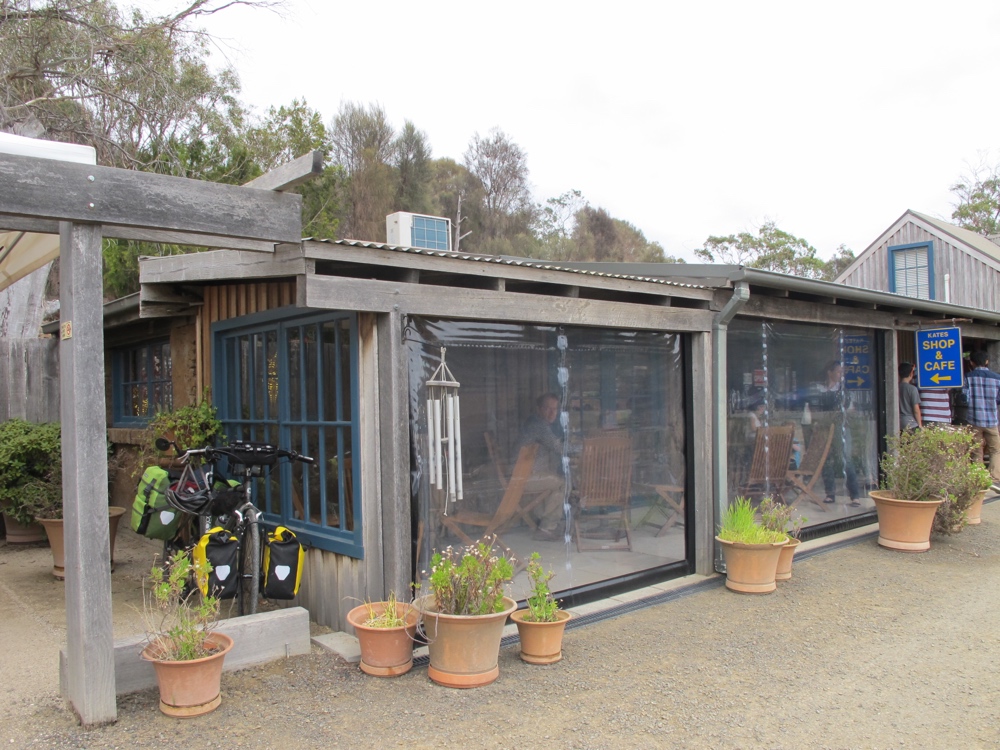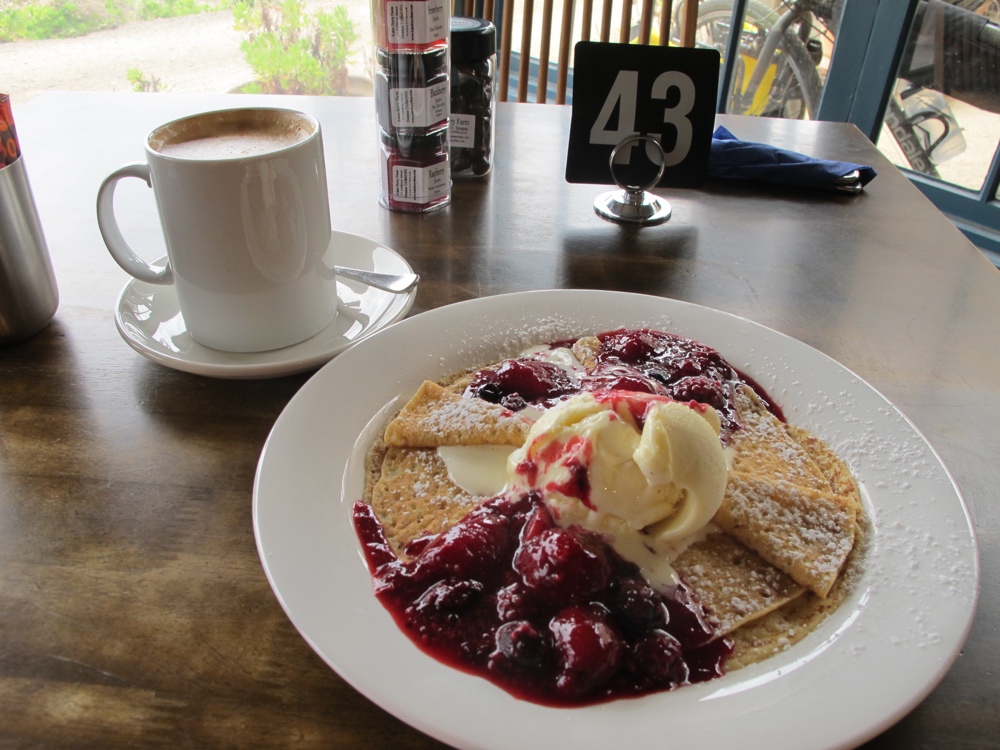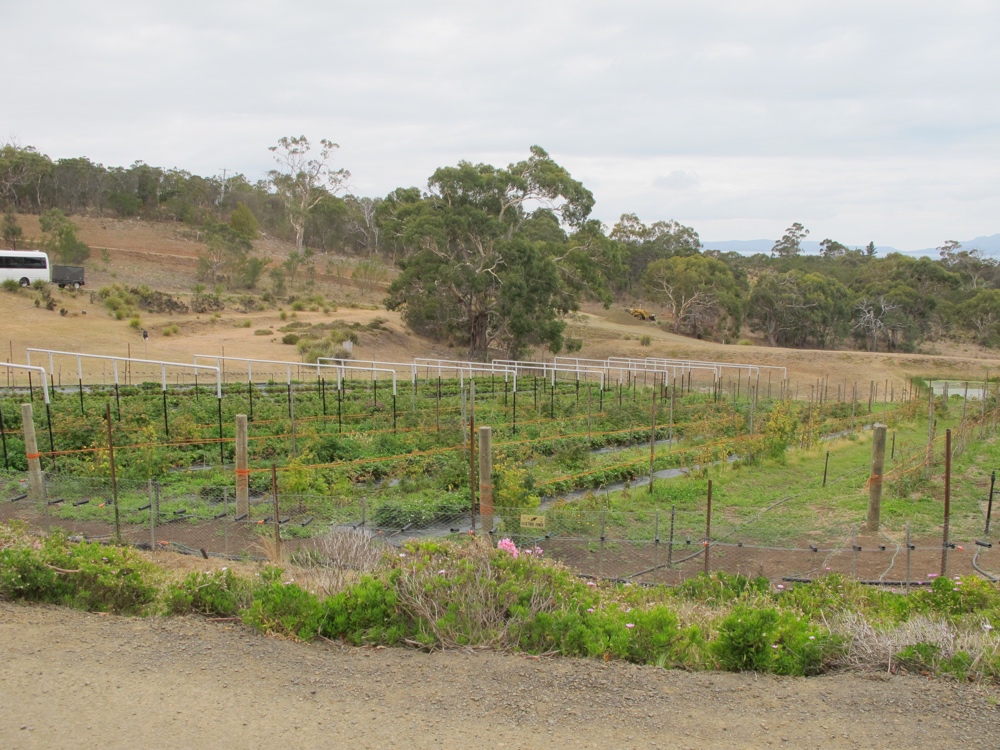 I sat eating and drinking and listening to an audiobook for a very relaxing or or so before heading down the road. My plan was to make it the 50km to Triabunna early enough to go grocery shopping and then catch the 3:30pm ferry to Maria Island. I hadn't heard back about the booking email I sent th ferry people, so I was hoping there would be space (backup plan: camp in Tribunna for a day). It turned out not to be a problem at all.
It was an easy day on the bike. Both a short distance, and only one hill of marginal significance. Mostly just more of what seems to be typical south east coast scenery. The weather was cloudy, but not actually raining.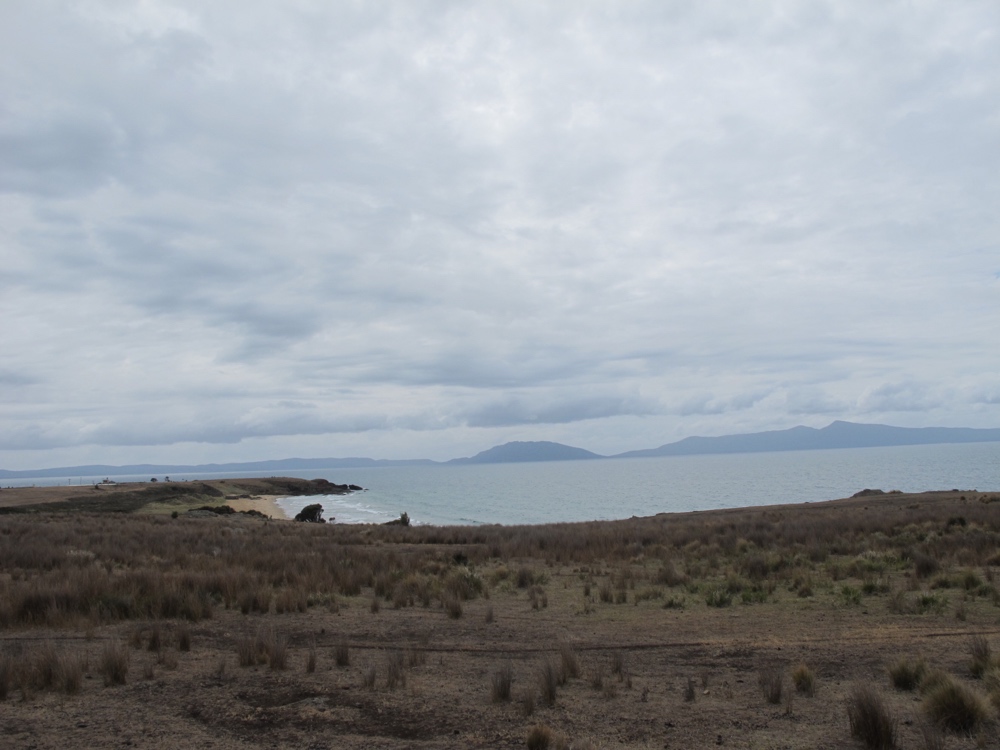 The most interesting sight of the ride was probably the spiky bridge. This was one of a number of convict built artifacts around here. Apparently nobody knows why they put the spikes on it.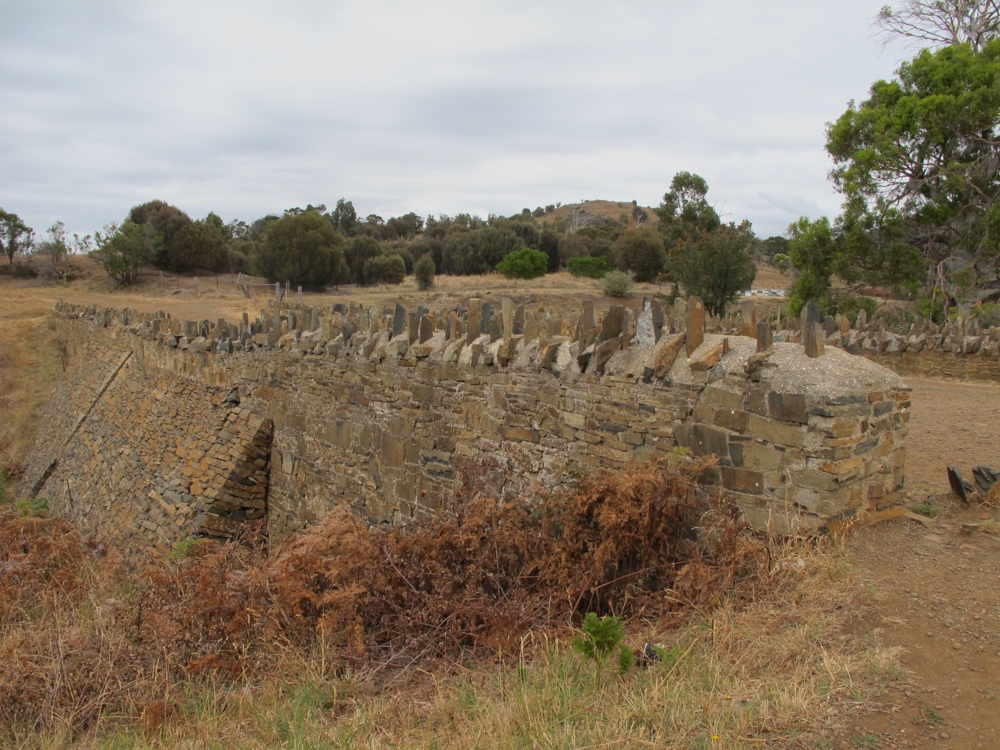 Then more road.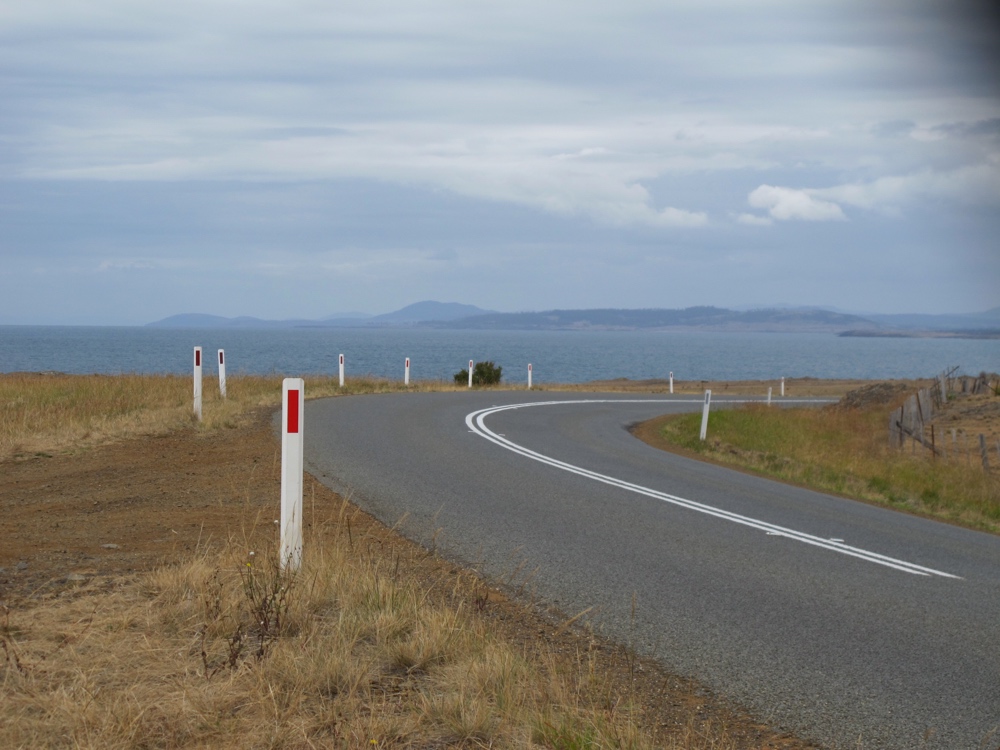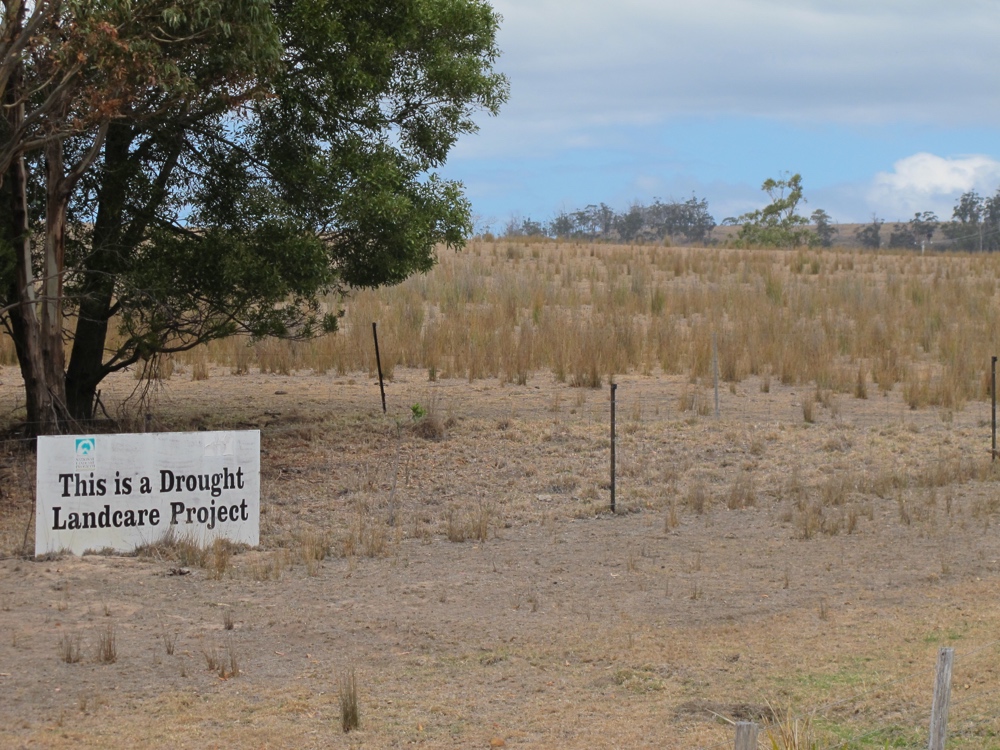 I got to Triabunna at 1:30. I tried calling the ferry company, but the woman on the other end apparently couldn't hear me. There was a boat leaving as I arrived. They asked if I wanted on, but I wanted to get food (as there is none available on Maria Island) so I said I would take the 3:30 instead. After grocery shopping and chatting with the Dutch couple from this morning at the fried fish stand, I got on the ferry over to an island with lots of animals and no road kill.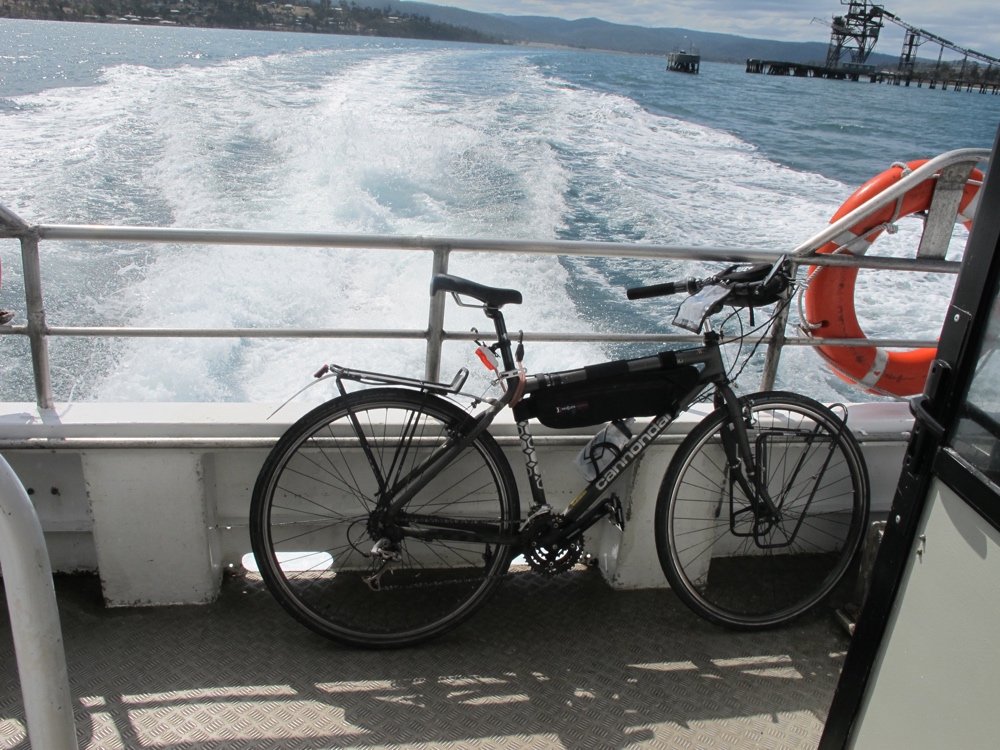 Maria Island is a convict settlement turned whaling camp turned farming community turned national park. No cars, but a number of old buildings and a gazillion animals wandering about. Most incredibly tame, though less so farther from the campground.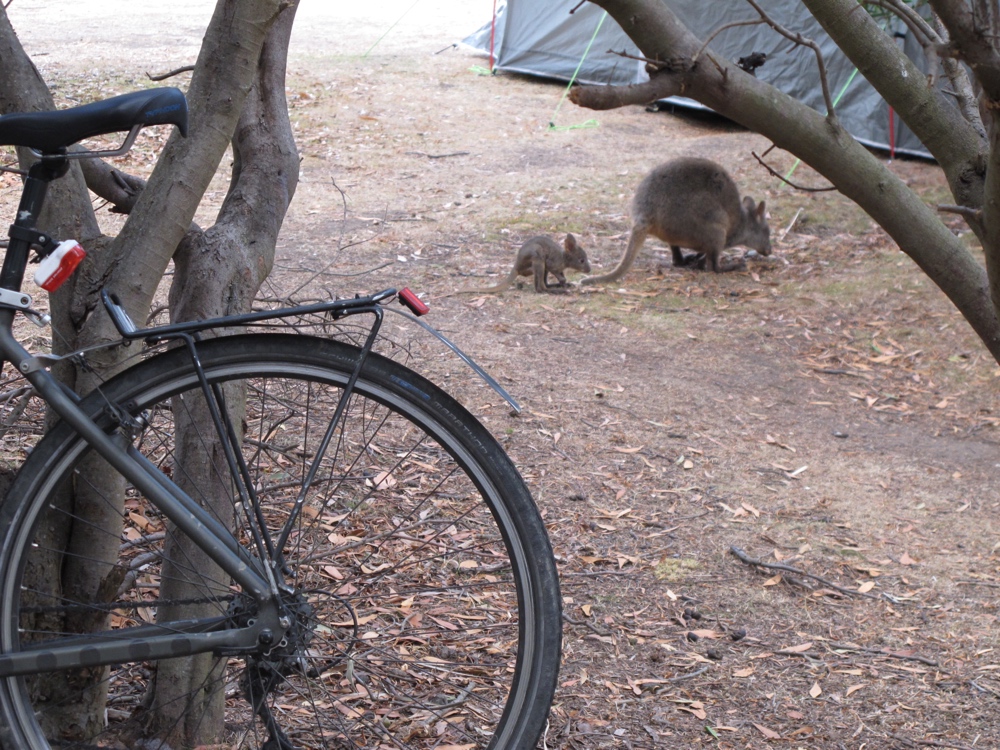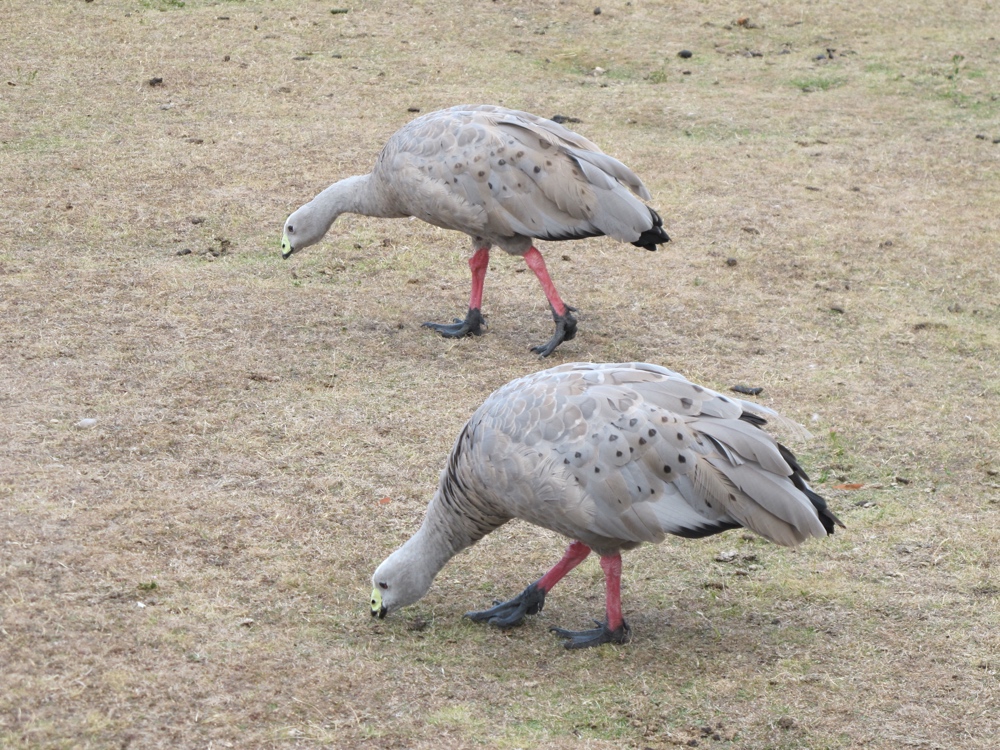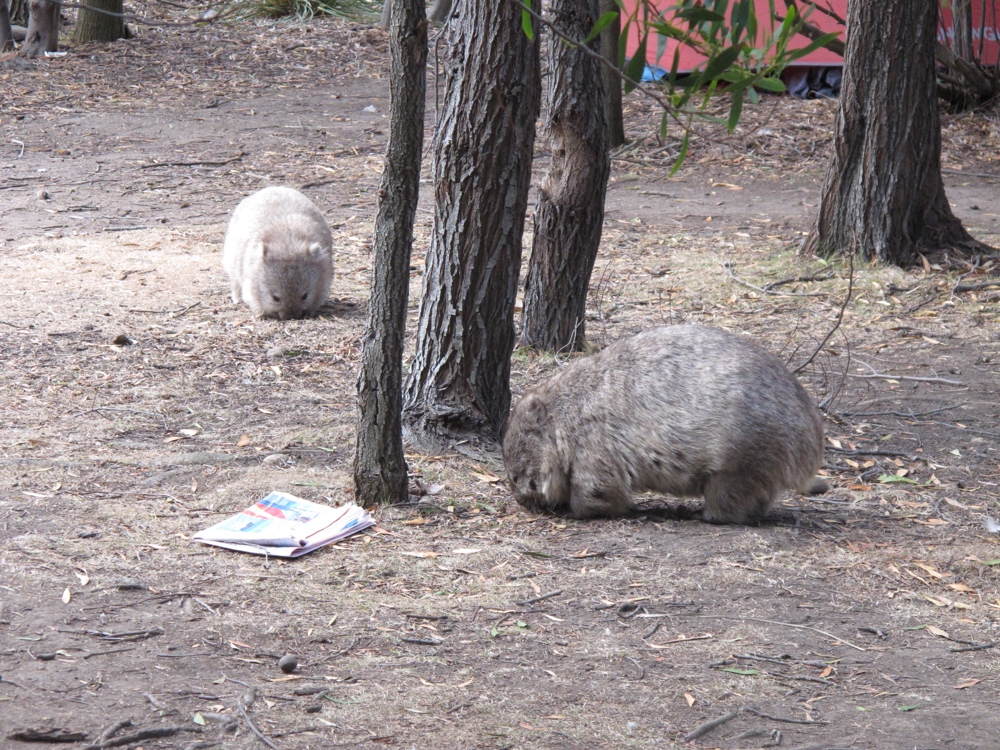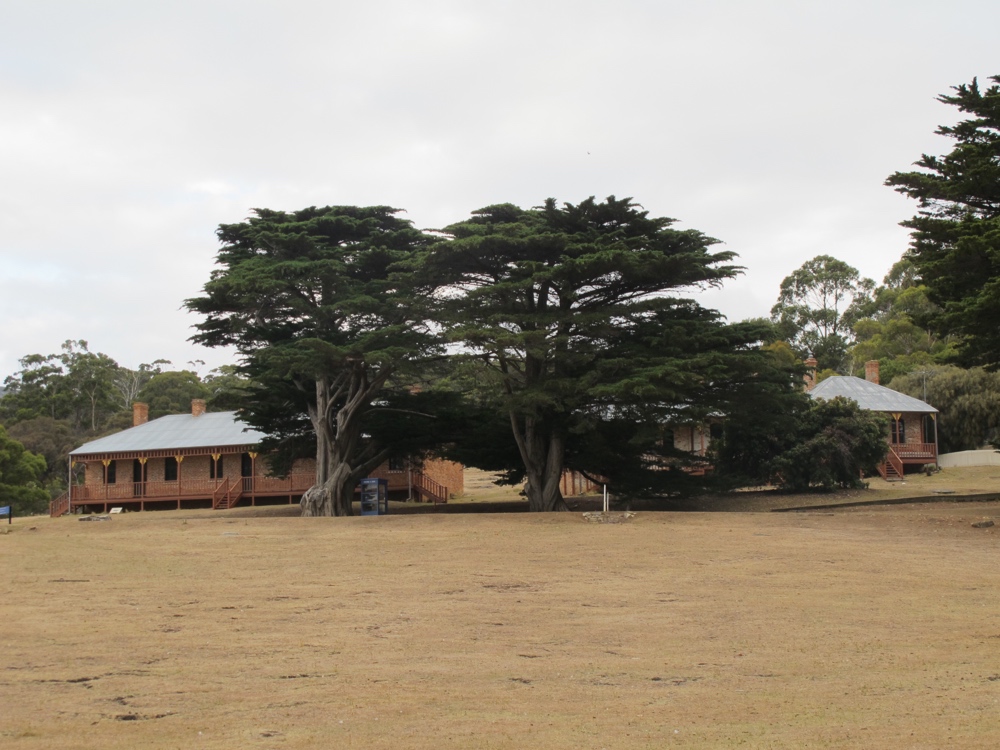 I wandered about for a while after setting up my tent. Mostly this meant taking pictures of the buildings near the campsite and sitting on th beach to eat dinner. And taking a shower (they have hot water, it can't be that primitive).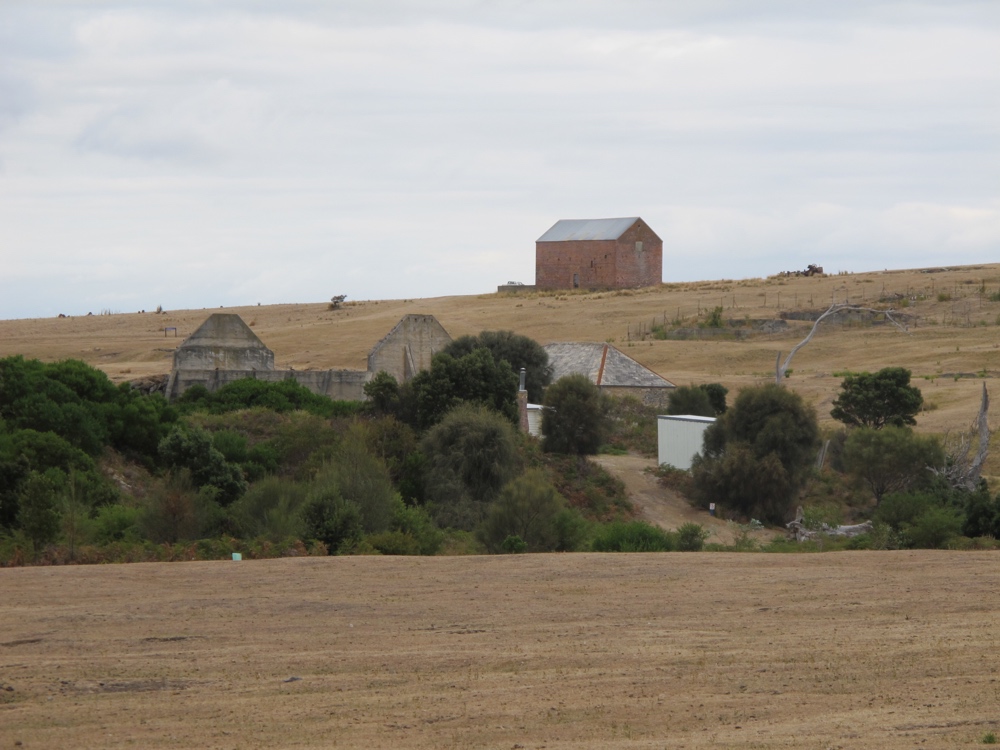 The main campground on Maria Island is at Darlington (along with the book-able bunks in the old penitentiary). Though there are a lot of people, the tent area is in amongst small trees, so it doesn't feel too exposed. The lack of vehicles helps too.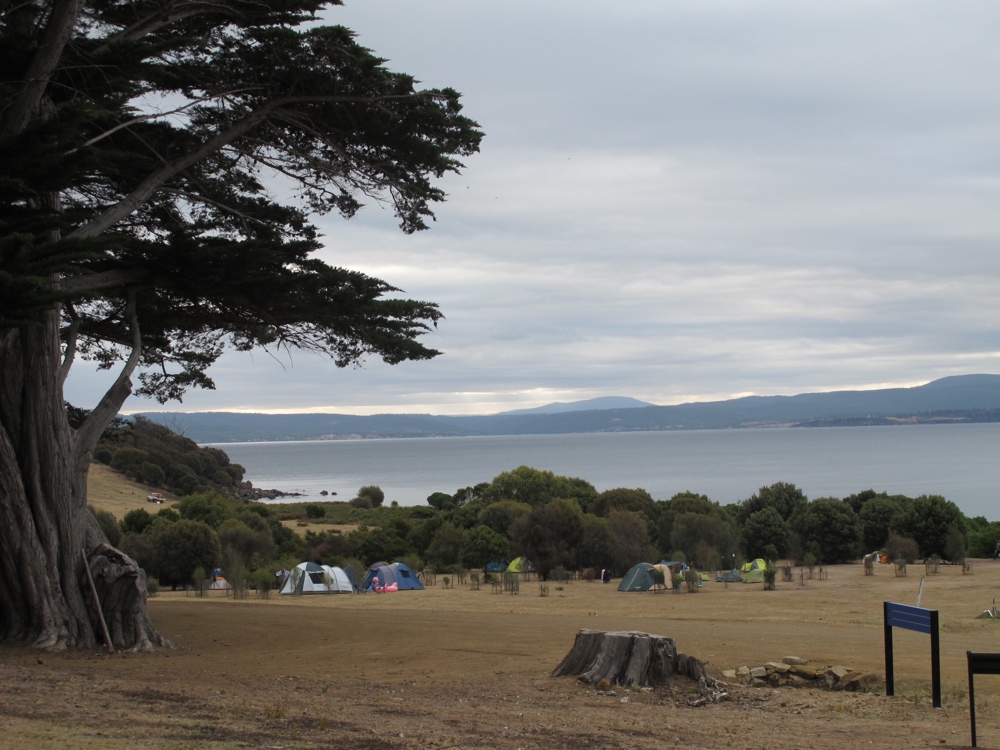 I fell asleep early, leaving exploration mostly for tomorrow.