TAS day 12: Maria Island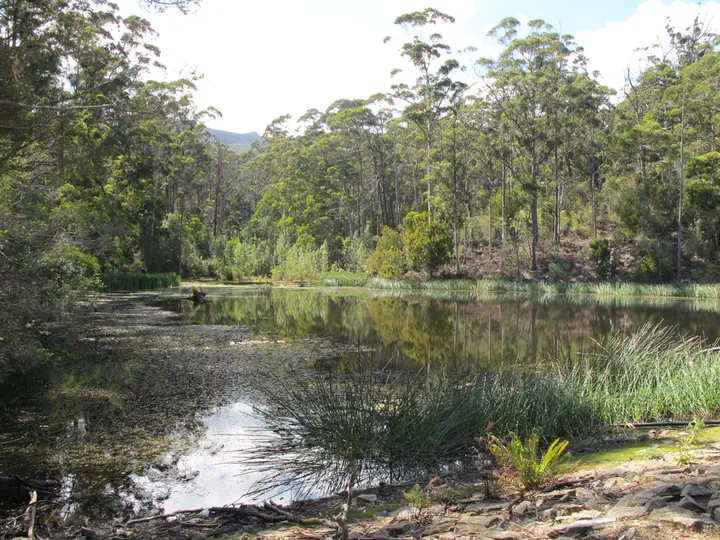 January 7, 2016. 20km (?)
Today I explored Maria Island, mostly by unloaded bike (and skipping the mountains).
In the morning I went out to see the old convict built reservoir by way of some ruins. On the way I saw a snake – but left it alone as your don't want to mess with Tasmanian snakes.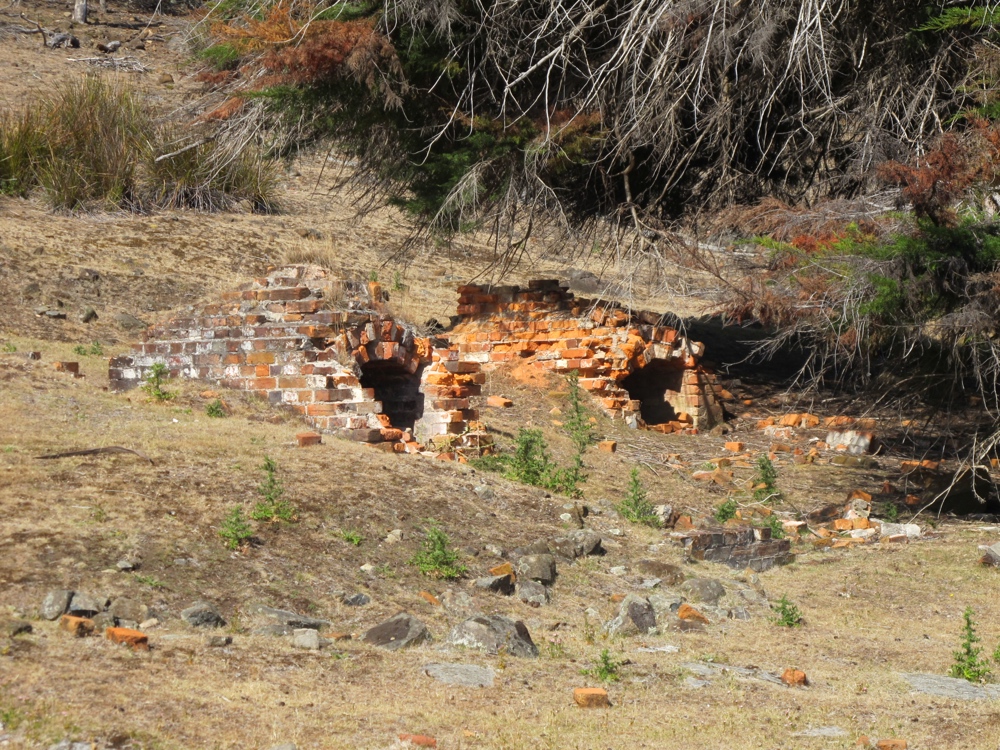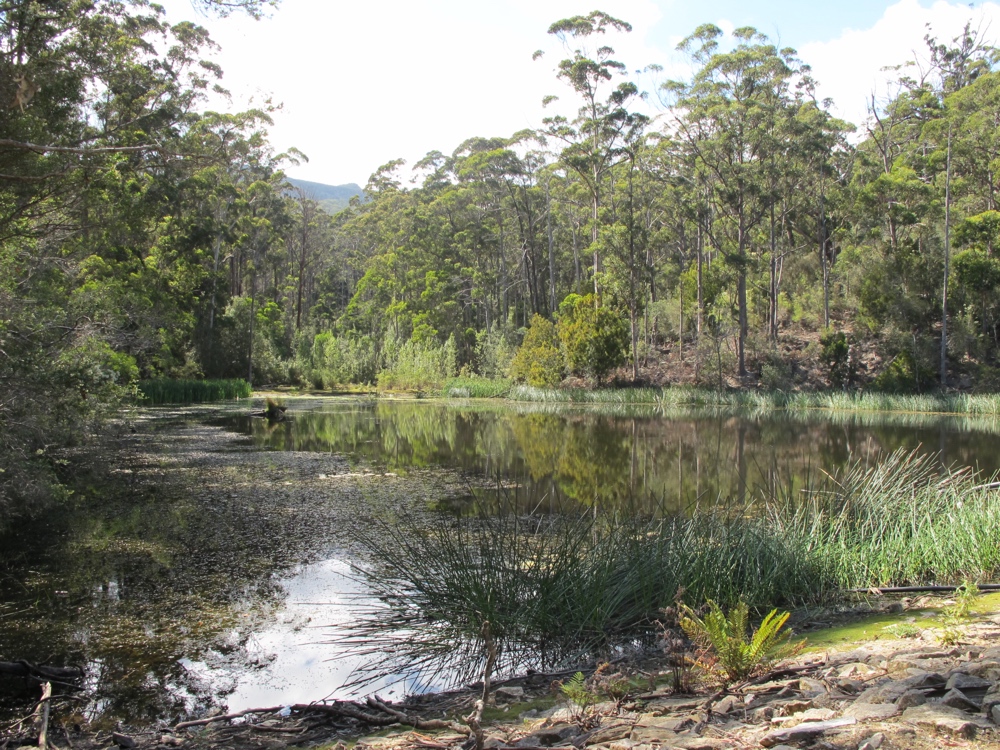 The reservoir was actually just a side trip though, from the main attraction of the fossil cliffs. But on the way were more ruins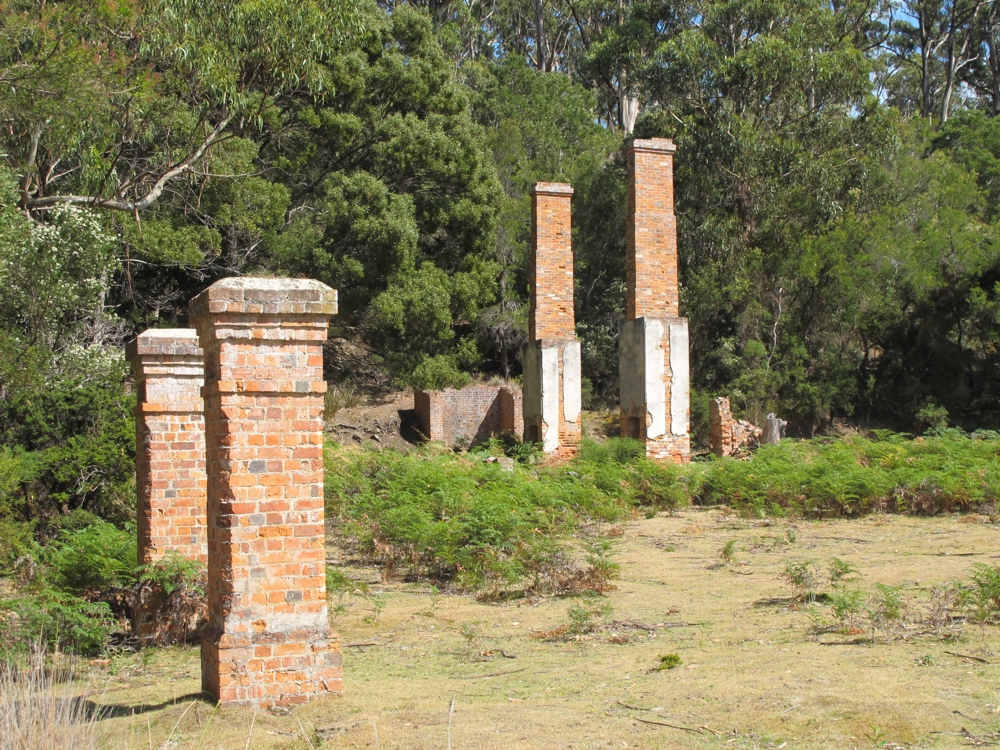 and a view up toward the craggy mountain I could have climbed but didn't. One I got there, the cliffs were indeed filled with fossils.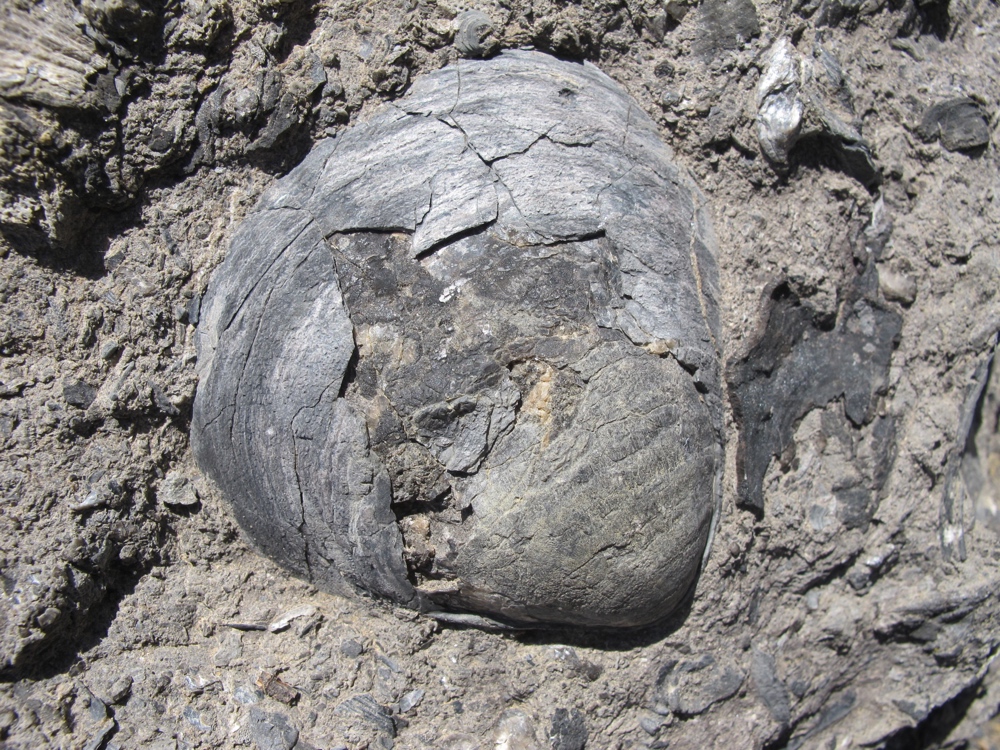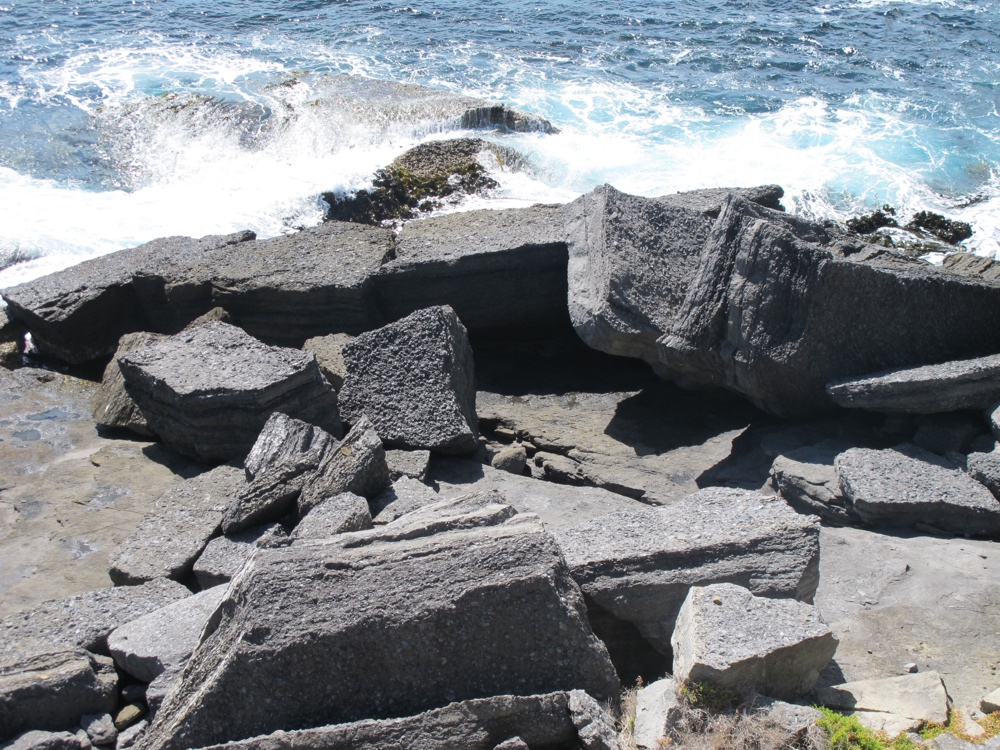 There was also a nice view down the coastline of rough cliffs.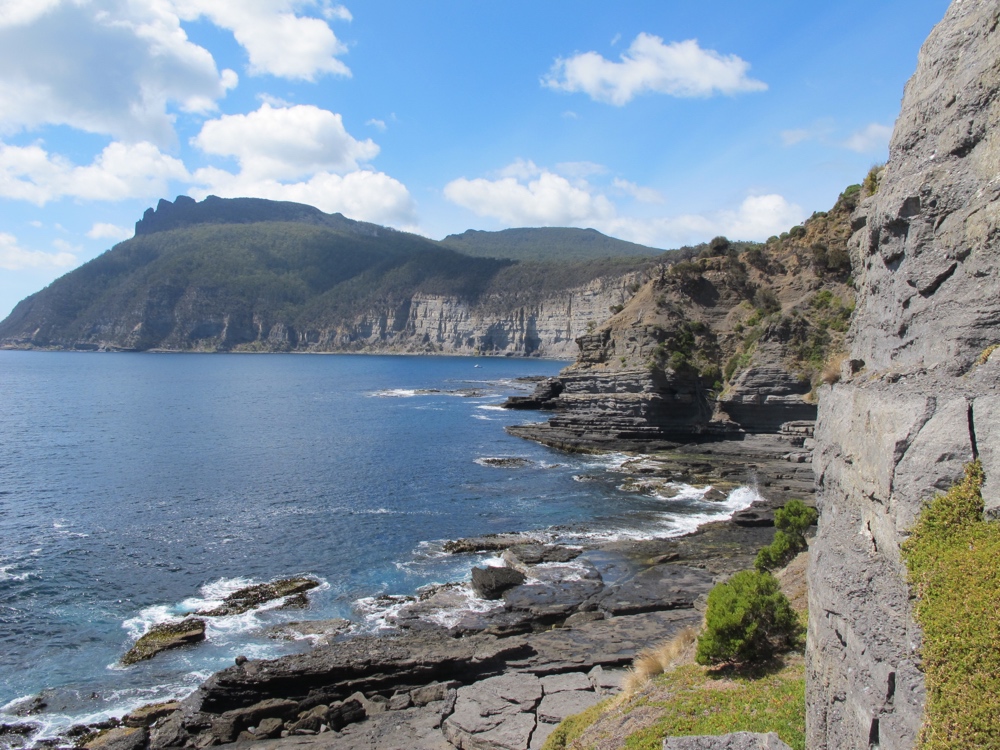 I came back to Darlington for lunch, and then headed out the other way to see the painted cliffs. The info all said they were best viewed at low tide, which was 1pm. They were indeed a display of some pretty nice geology.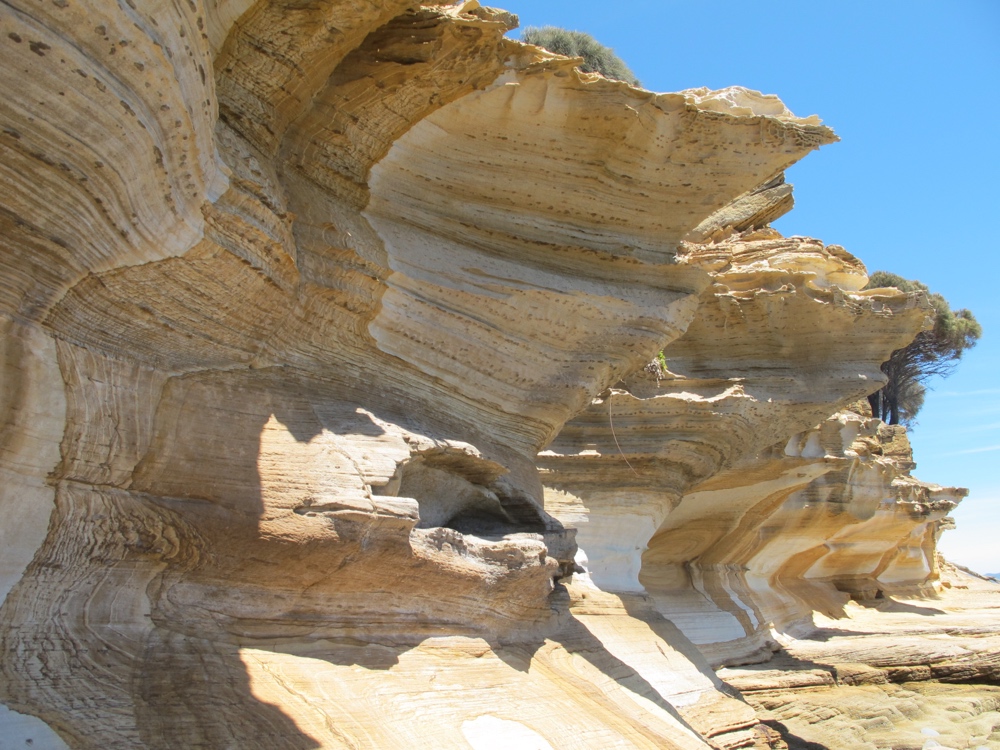 There were some neat little tide pools too.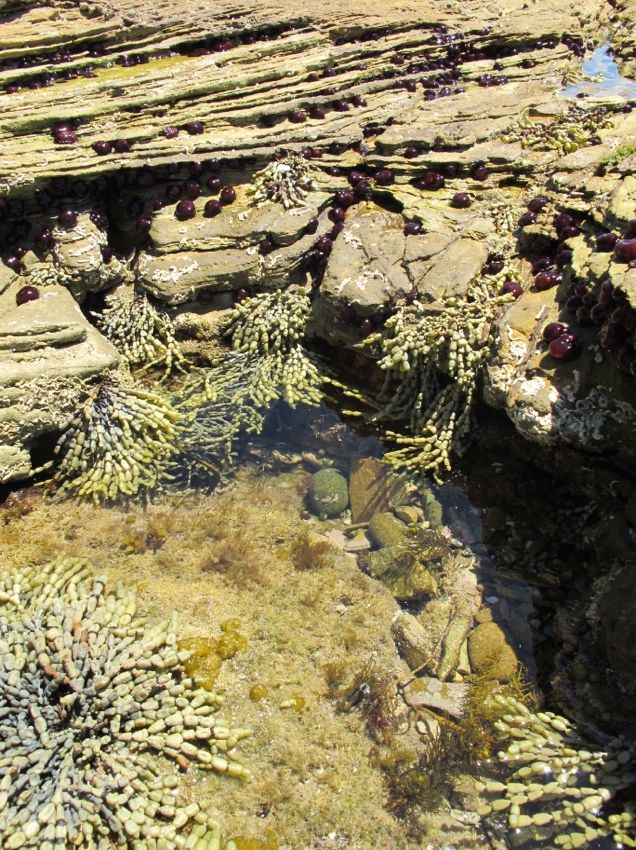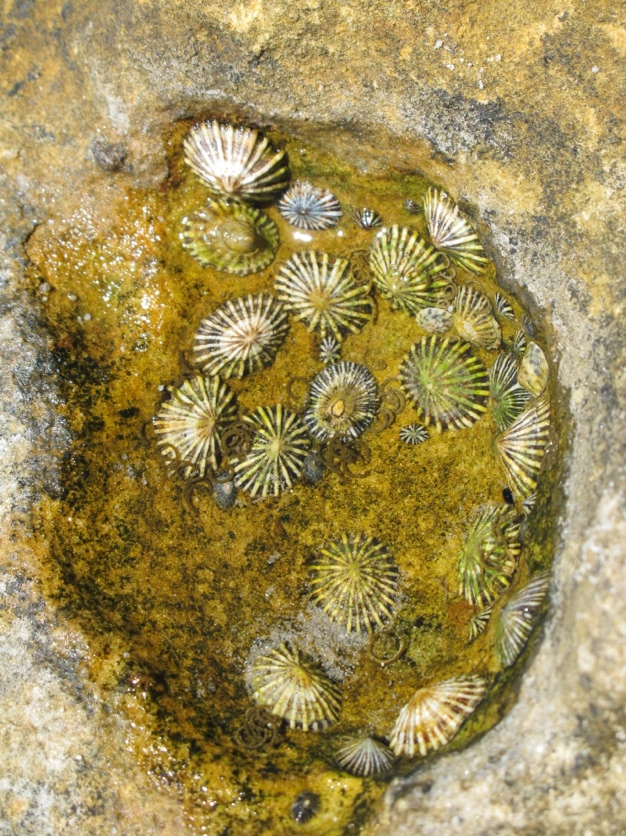 And the ocean really was very blue and sparkly.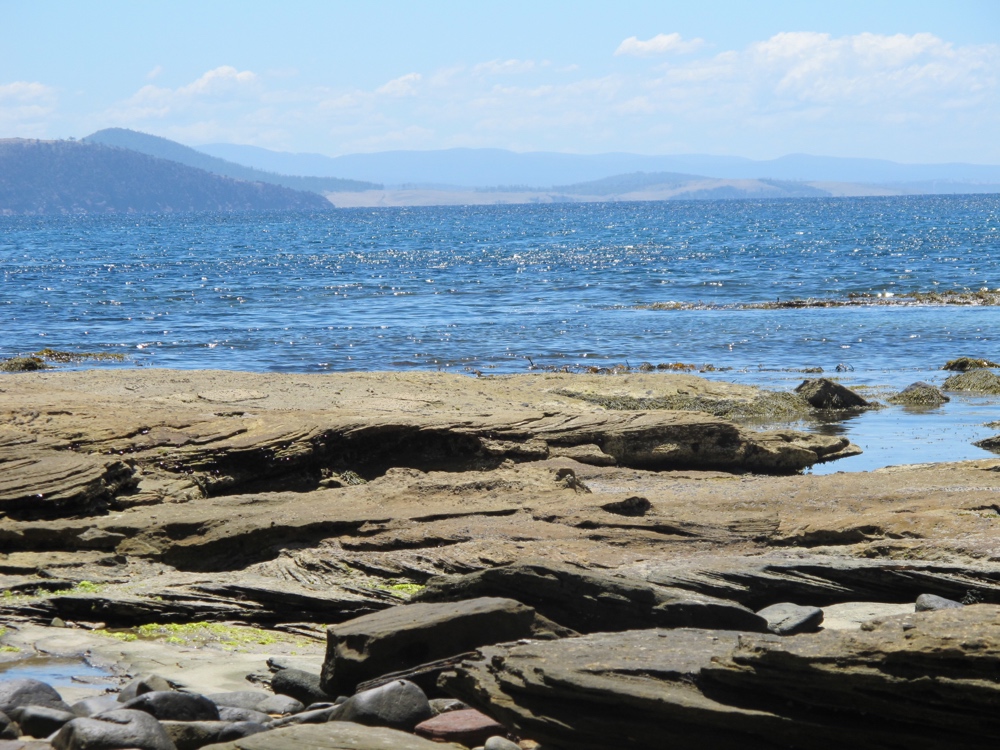 I kept biking south from ththe cliffs. If I had gone far enough I would have gotten to the free camping areas at the south end of the island, but I got bored shortly before getting there. There are a lot of people at Darlington, but it is definitely more convenient. There were a few nice views on the way south though.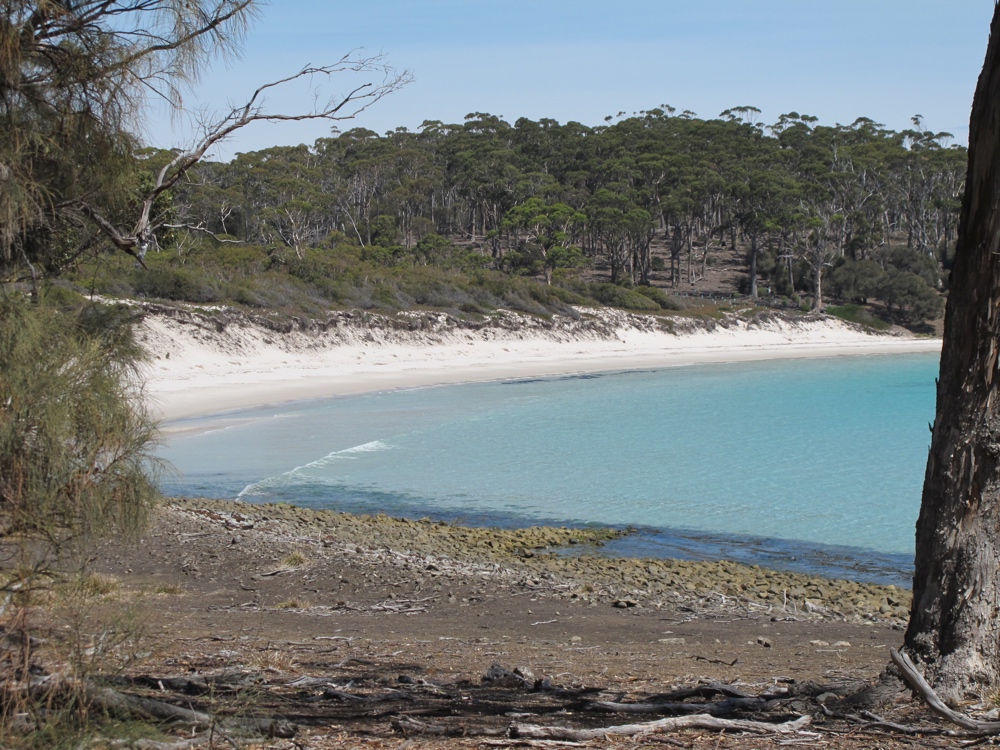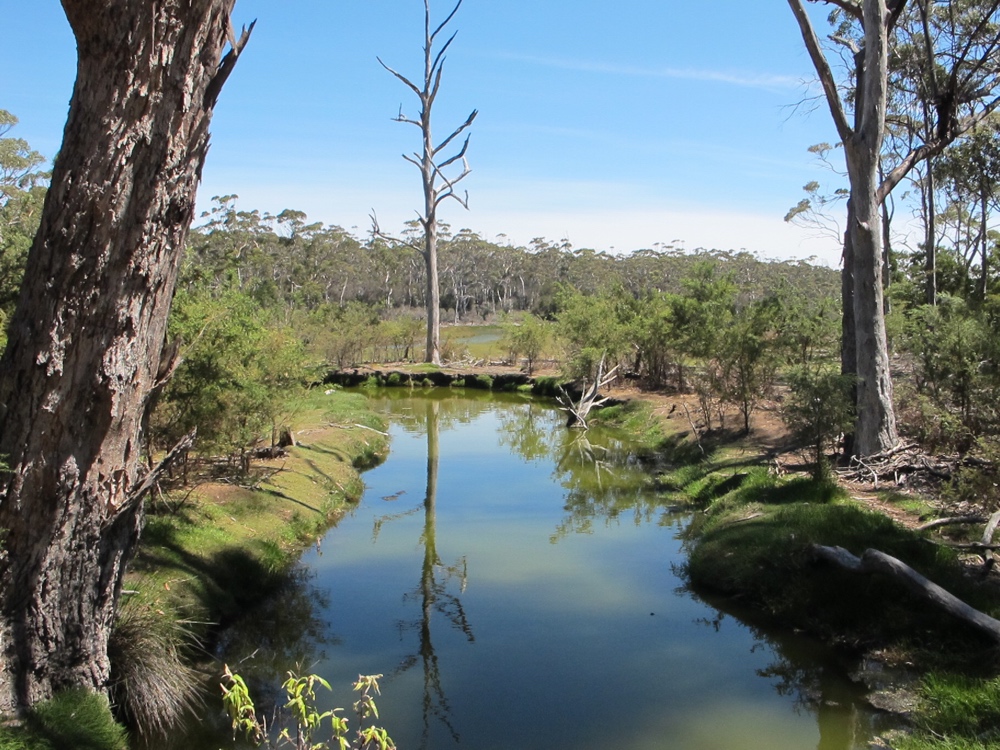 By the time I made it back to the campground at Darlington, I had had enough of the sun, so I hid in my tent in the shade for a bit and ended up taking a nap. What is vacation for if not for napping?