TAS day 10: Freycinet to Swansea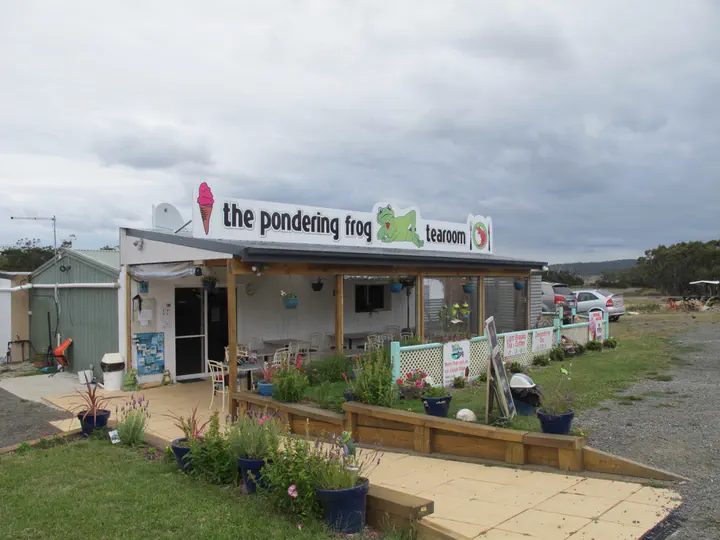 January 5, 2016. 60km.
I was woken up at 3am by a wombat in my trash bag. It was tame enough to be not at all easily driven off. I waved a shoe at it to get it to back off and then secured the smelly stuff better. It seems that when everything is in one of my (roll down) bike bags, the animals leave it alone, but I need to remember not to leave anything formerly containing food out at night. Eventually I went back to sleep and wasn't disturbed again.
Today was a short and simple day. Yet again it was raining in the morning, but this time I managed to get the tent dried out and on the road by 10:30. There were a few more short showers while on the road, but nothing too bad. Th first 30km were backtracking up the Freycinet peninsula, though this time with a tail wind instead of a head wind. Refreshing! Back on the bike trail, the New Zealand couple mentioned with admiration the signs about passing cyclists. Here I started to see them.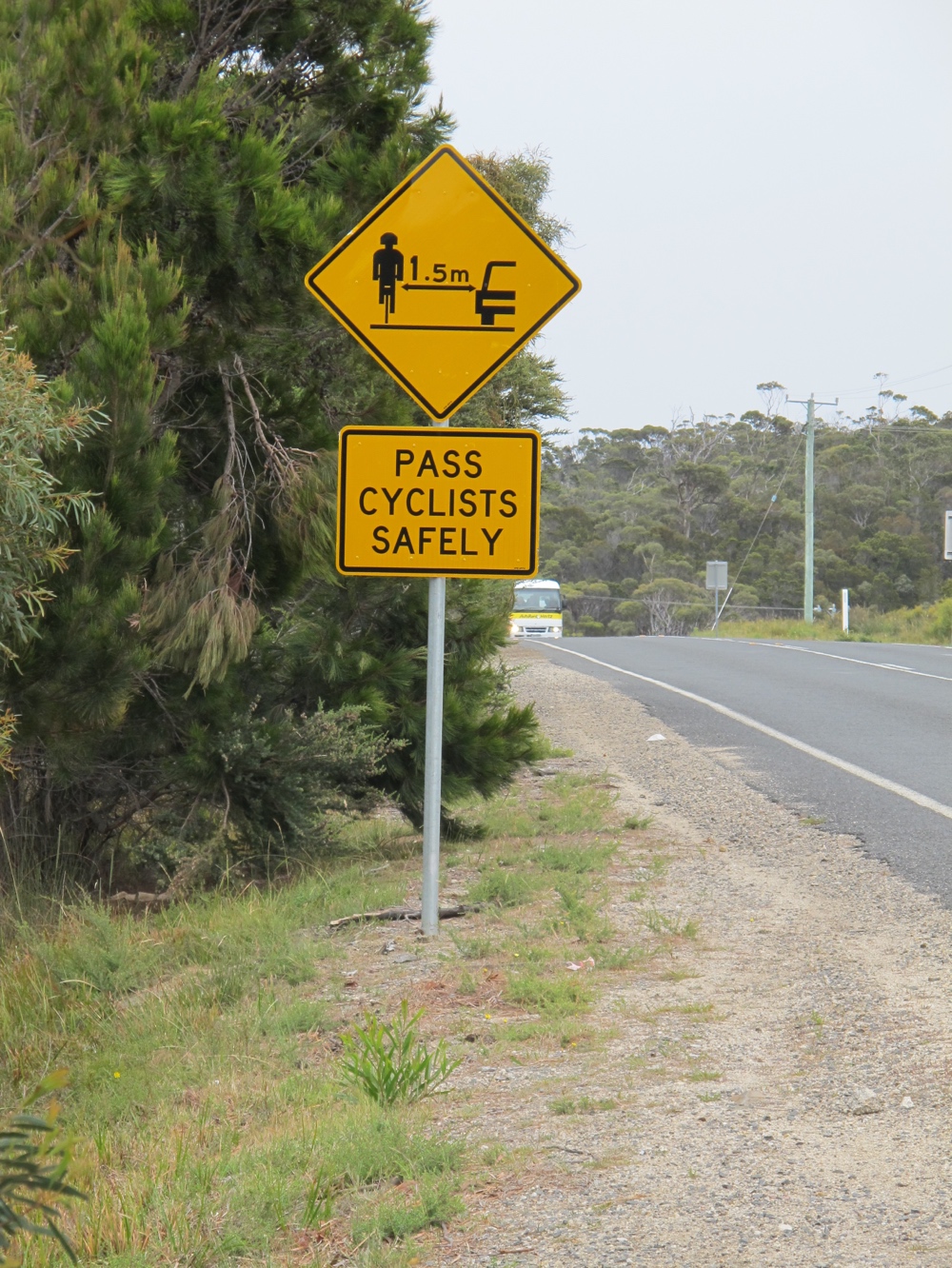 Shortly after turning back onto the A3 I stopped at a cute cafe for some coffee and a bag of cherries.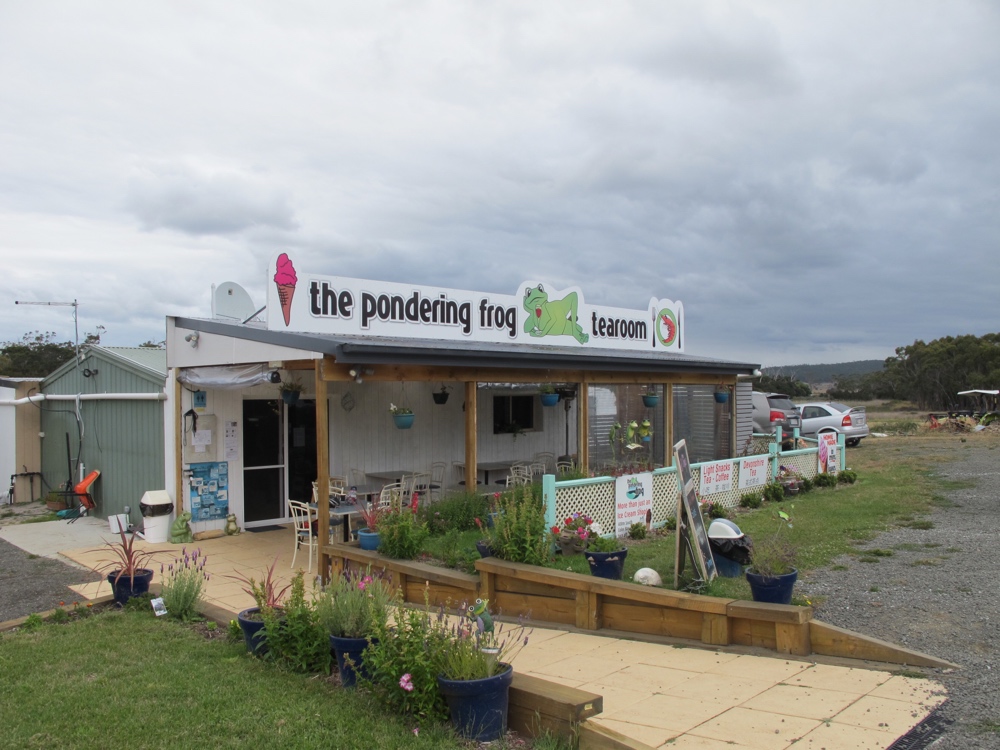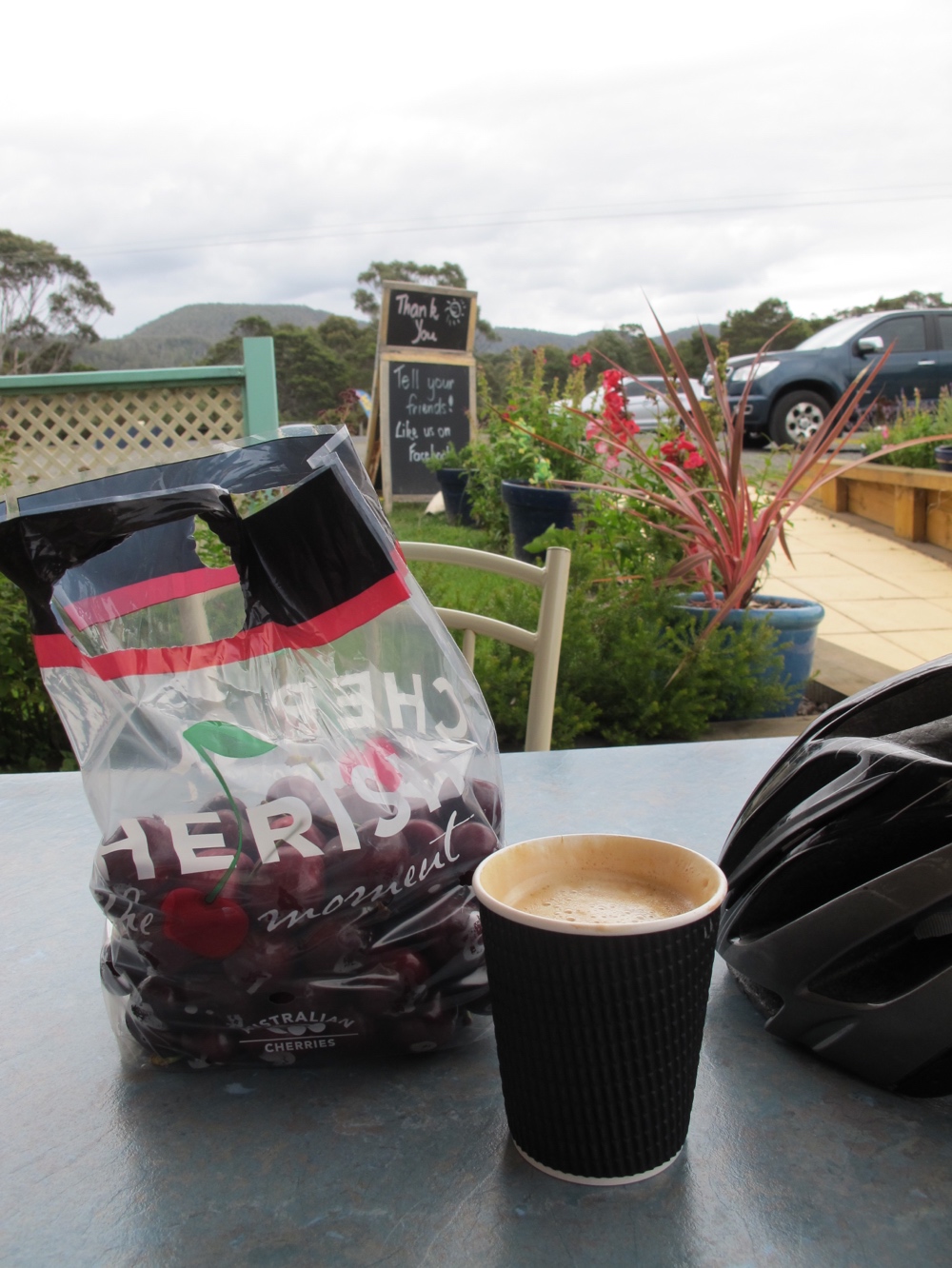 From there it was a relatively uneventful ride to Swansea. There was one hill (Cherry Tree Hill) that was long but not steep. The worst part was that there were a lot of uphill tight turns on a narrow road with a reasonable amount of traffic. I got (voluntarily) run off the road a few times to avoid problems. But going down was fun.
The scenery was mostly the same as it's been, but there was one point where the road went through s tunnel of dark green trees. It was cool and refreshing.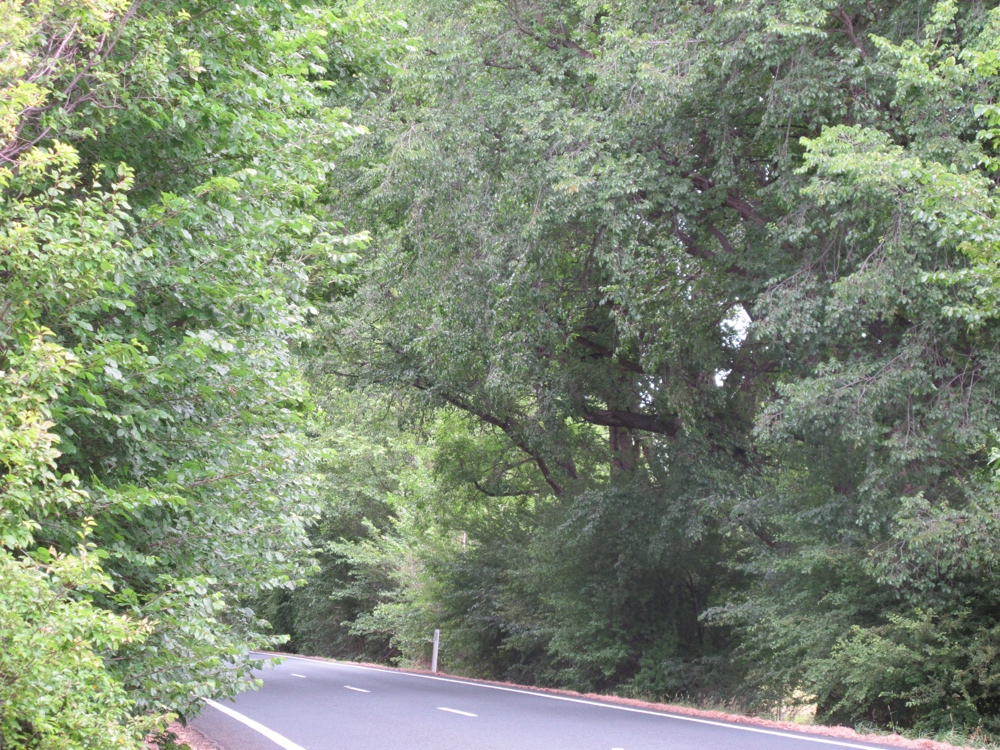 There was also a new crop: walnuts.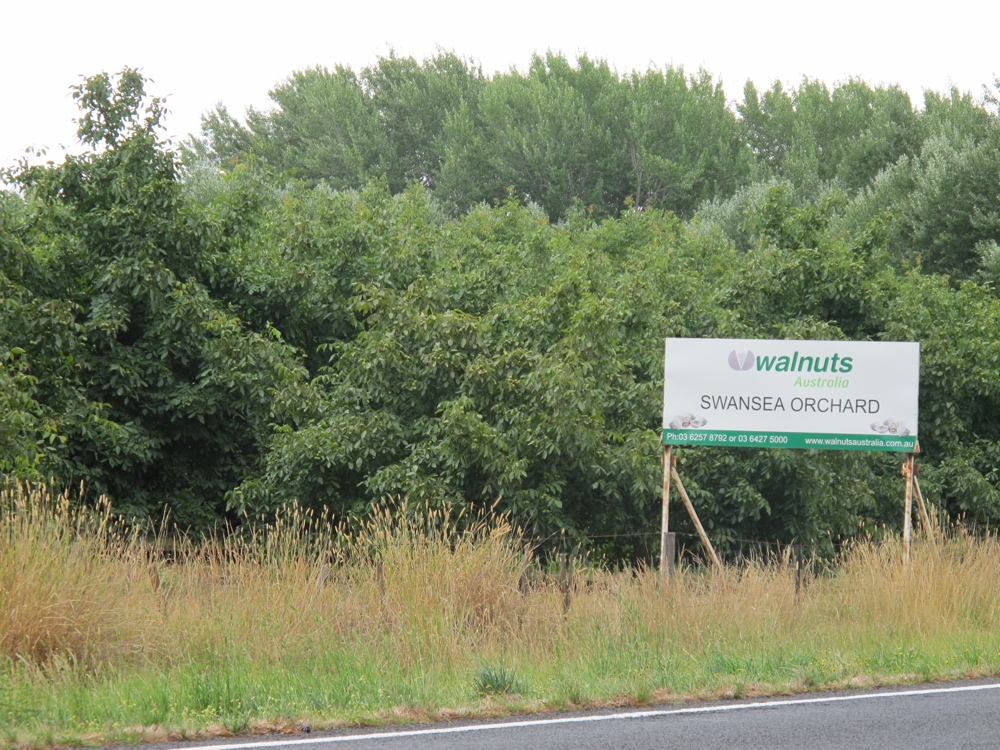 Shortly before Swansea, there was a river called the Wye River. Underneath the sign saying 'Wye River' was one saying 'cause it's bigger than a creek'. Amusing, though with everything as low as it is, I'm not sure I agree that it was.
I looked around Swansea and ended up finding a place to camp in the yard of the very comfortable Swansea Backpackers hostel. Here I encountered my biking companion from a couple days ago, and another pair (father son?) of cyclists doing a short tour from Hobart to Launceston.
My ability to keep my electronics charged is suffering from one of my usb cables being broken. Perhaps I'll be able to find one tomorrow. Or at least in Hobart.