TAS day 9: Freycinet National Park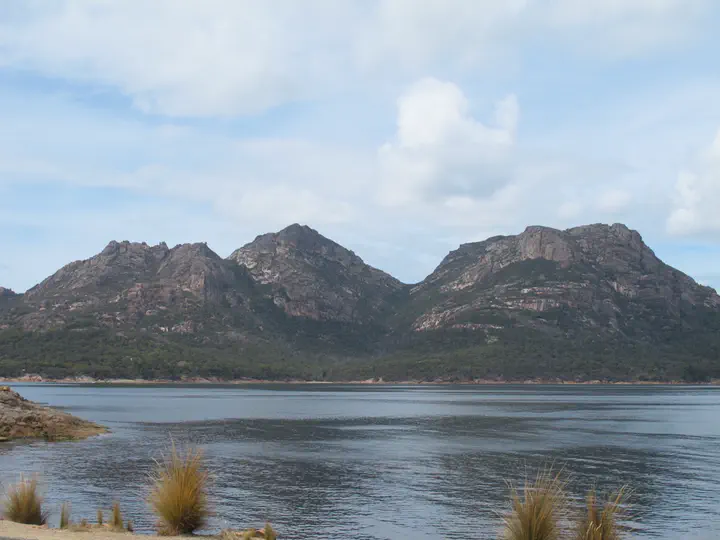 January 4, 2016. 8km.
Today was a rest day. It rained overnight again, but since I wasn't going anywhere, I didn't care if the tent was wet. The international crowd set off at 9:30 or so to do the 15k-ish walk around the Hazards. I wanted to go into town for food, so bid them goodbye. From the national park campground, you can walk down the beach and then up a short path to get to town. It was still a bit cloudy when I headed out.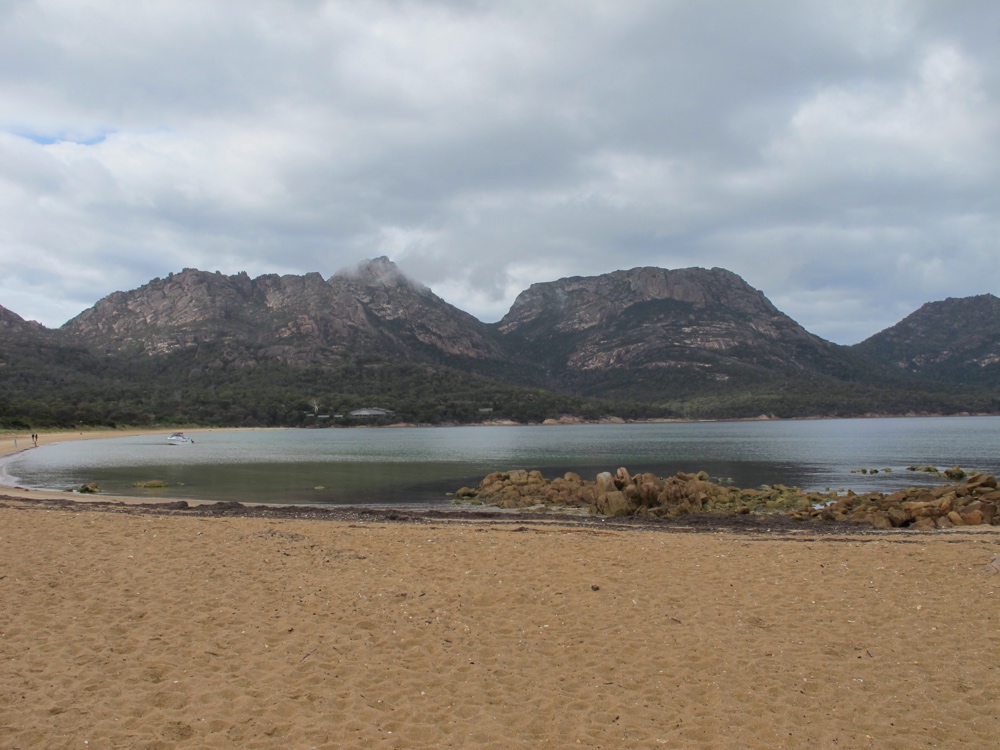 I found a cafe first, and had a cappuccino and piece of orange cake. It was very pleasant. Then I went in search of the fabled free wifi point to see if it would work better to upload photos to this blog than over cell phone tethering. I didn't get the town free wifi to work, but I did find a bakery with wifi, so I got another cappuccino and a mince pie. Turned out that the photo upload was still problematic. So I just decided to make the blog photos small enough to work and worry about it otherwise. Regardless,I spent a while adjusting and uploading the blog posts until I ran out of battery on the iPad. Since I wanted a chance to at least do the short viewpoint walk up the Hazards, I headed back to camp by way of the grocery store.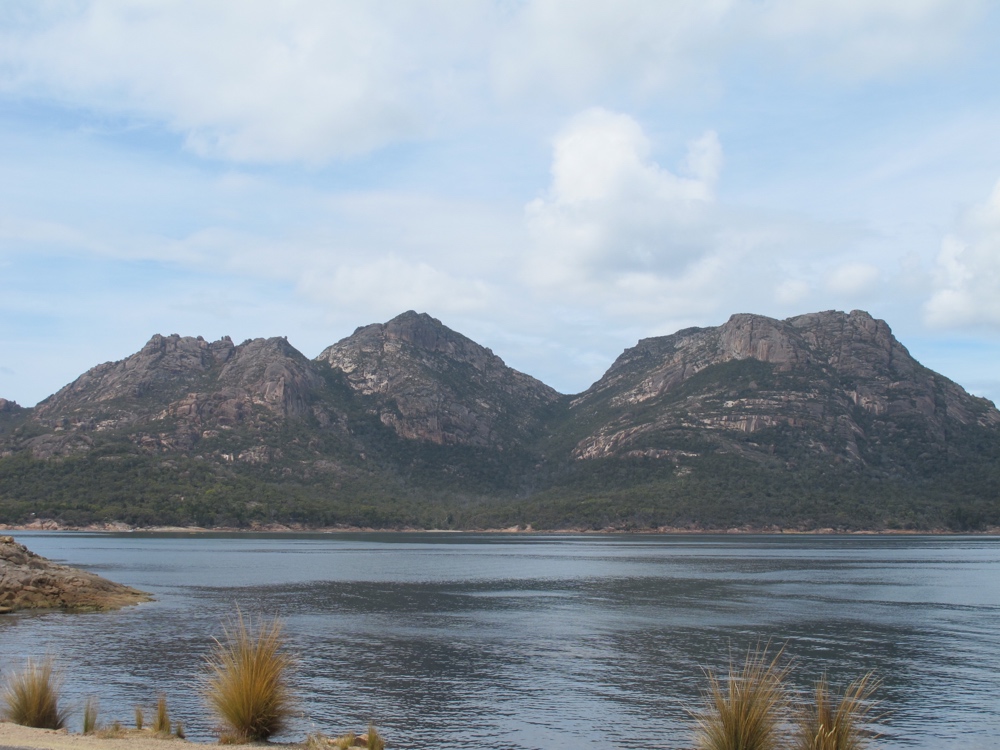 I took the unloaded (weird!) bike to the trailhead about 4km from the camp. There were a predictably large number of tourists even though it was a bit late (4pm or so).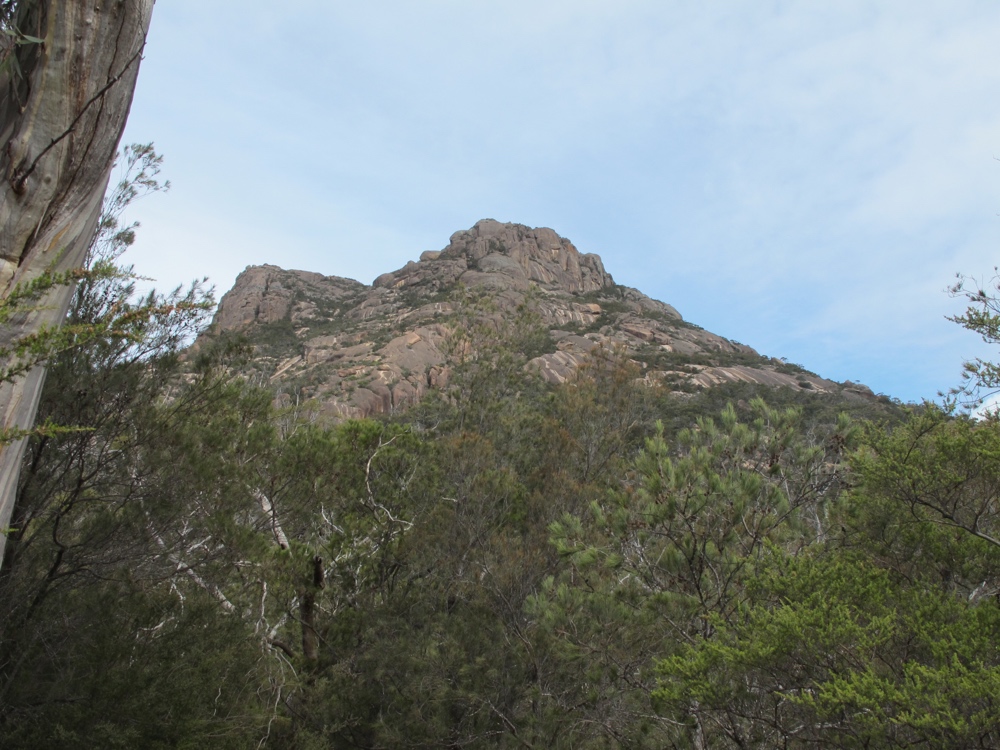 The walk up to the Wineglass Bay lookout wasn't that long (maybe 1km) and was a very well built trail with stairs and all.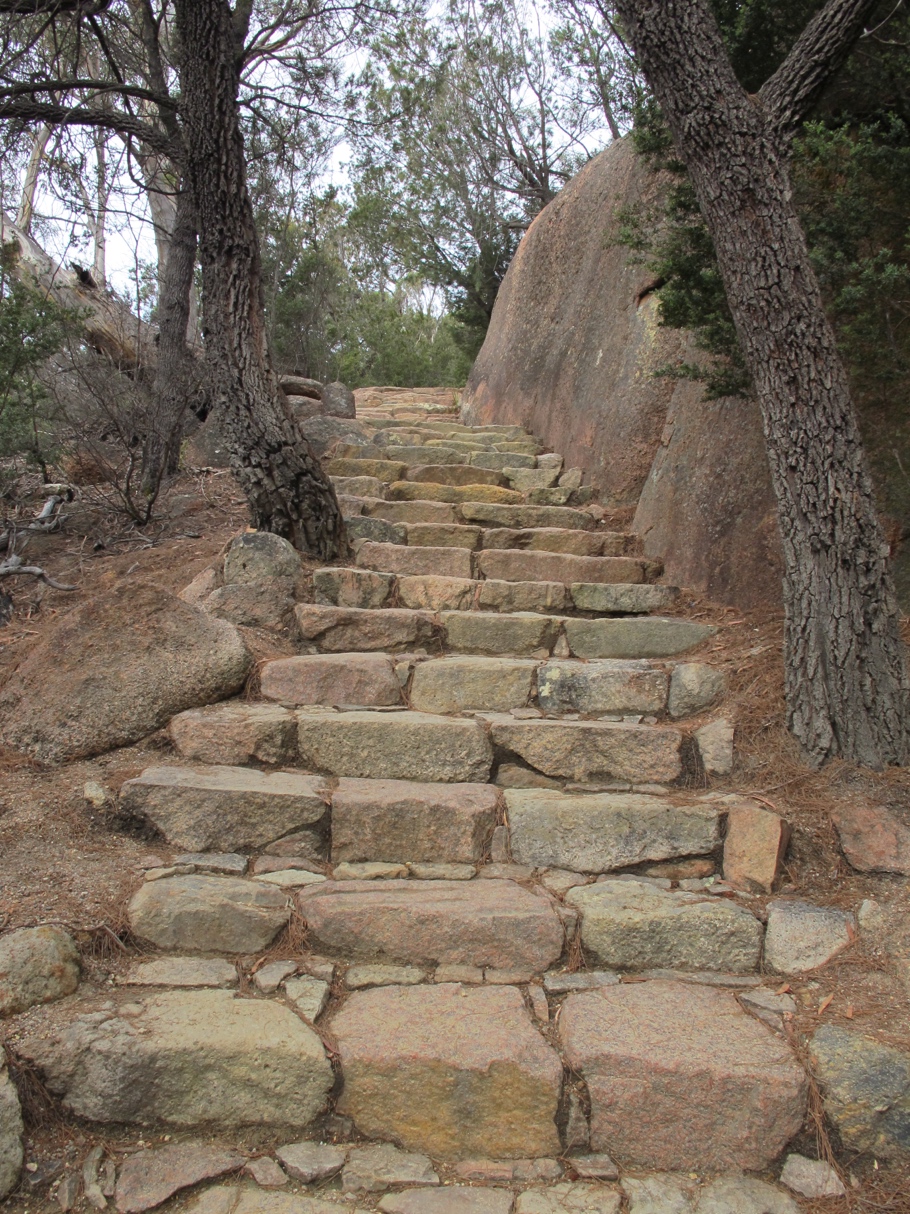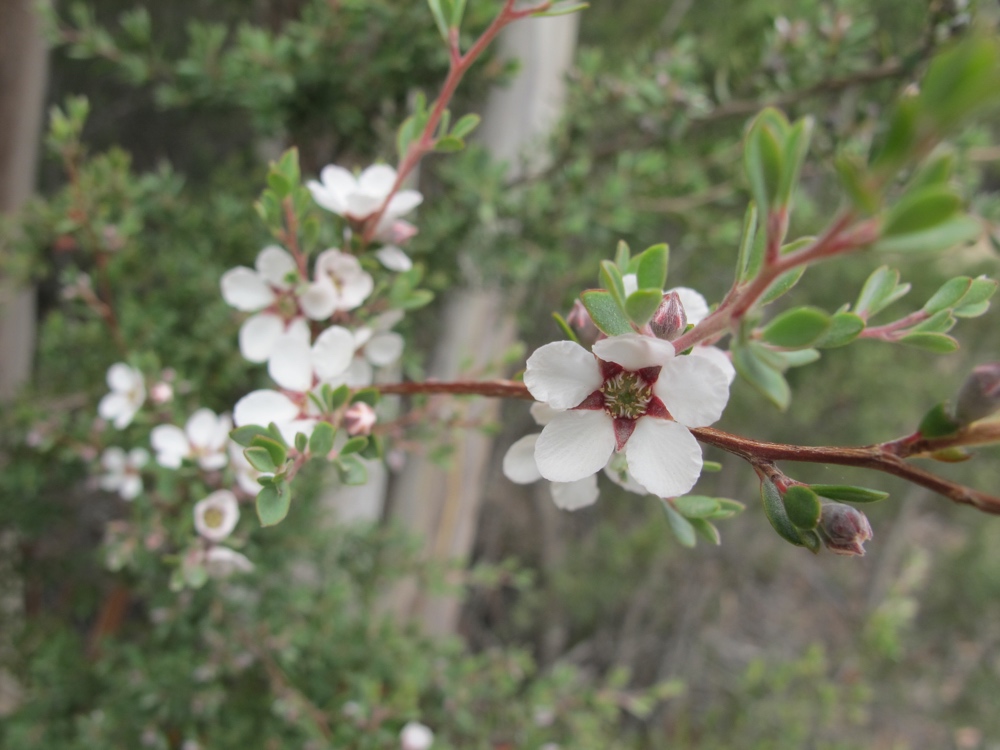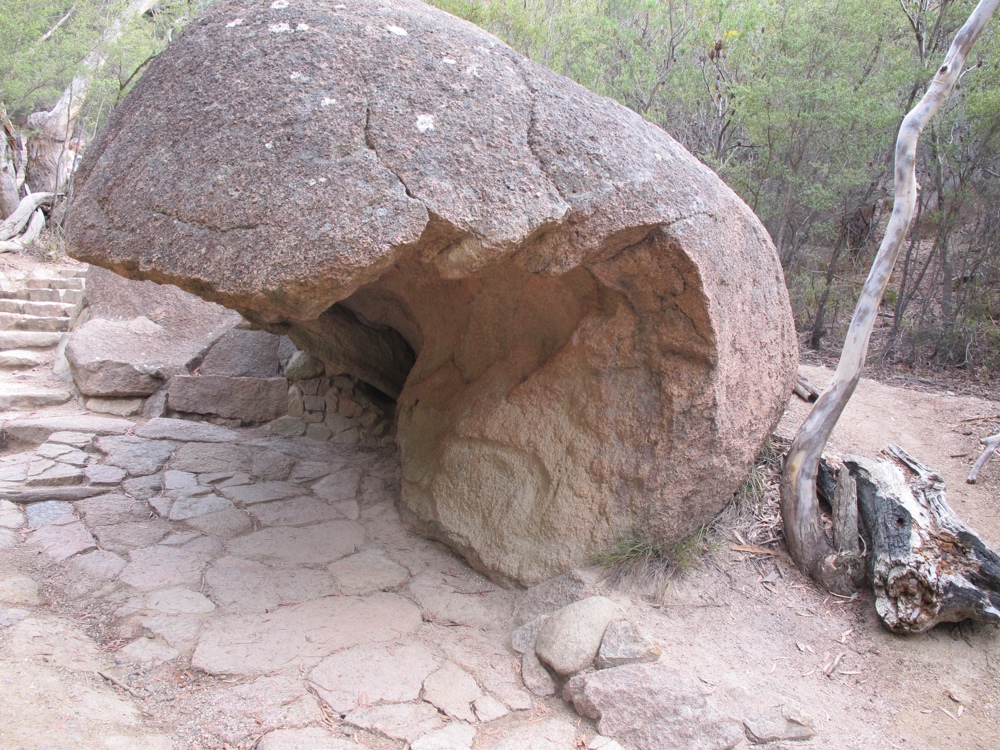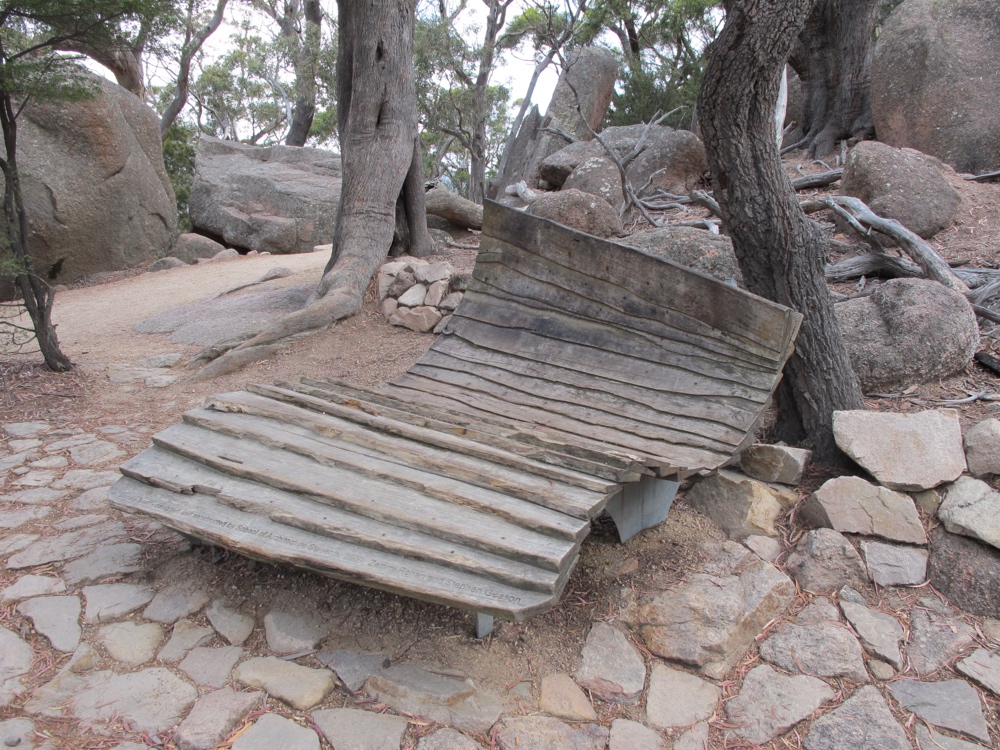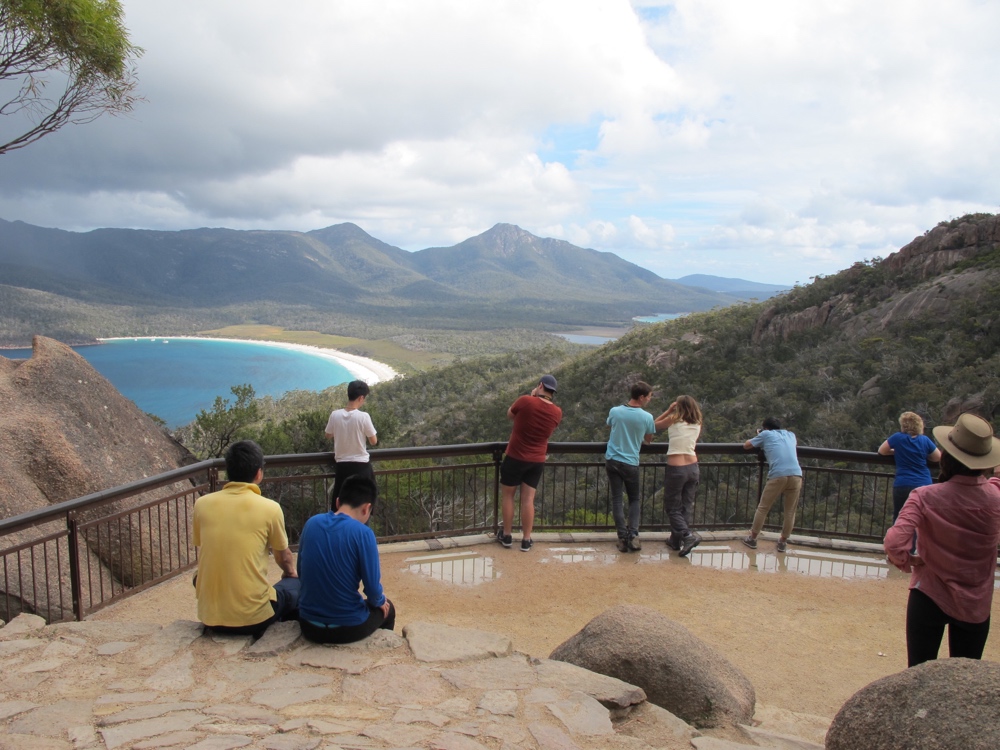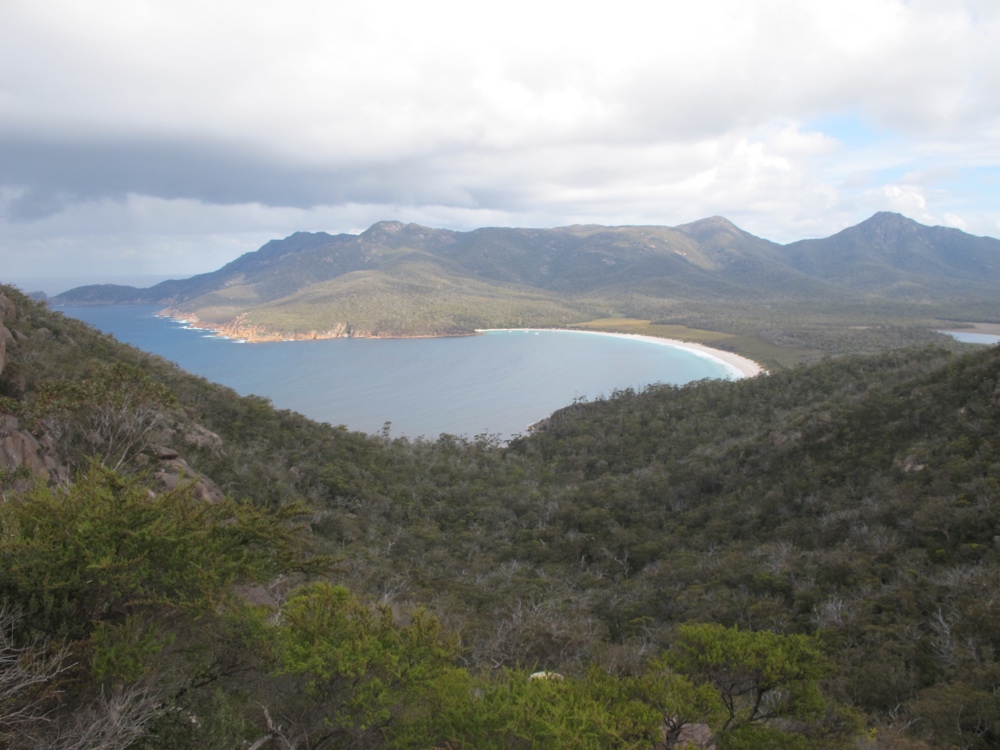 To the left of this image, you can see the beginnings of the rain storm that caught up with me about when I got back to camp after hiking back to the trailhead and biking (mostly) down the road. At the trailhead was a kangaroo being fed by tourists.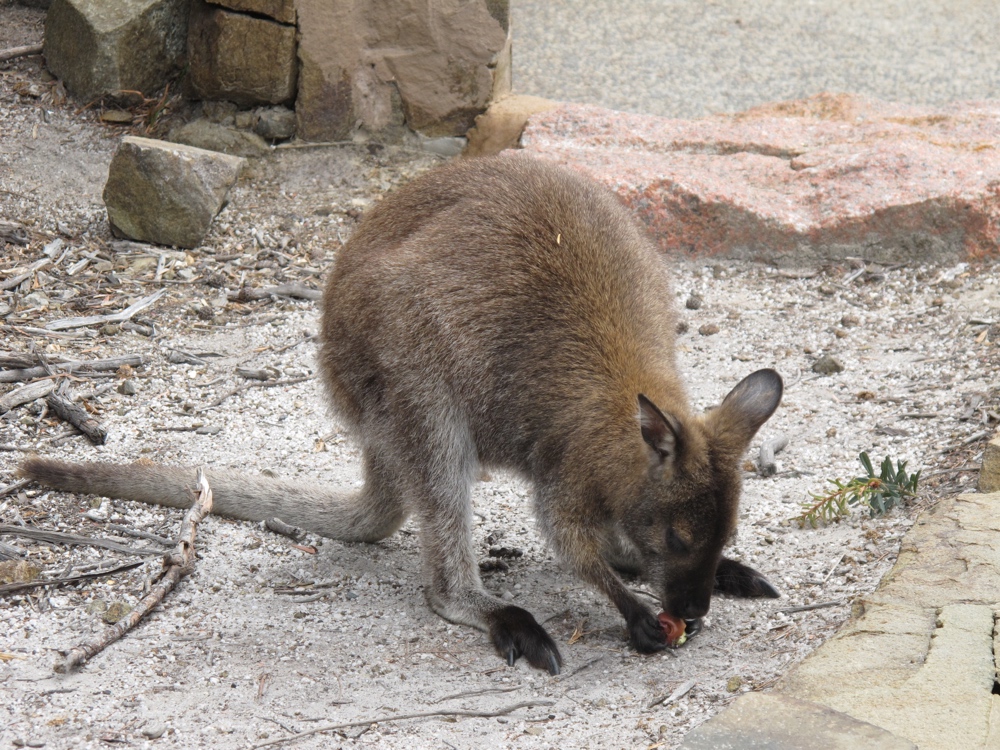 Right next to the sign that said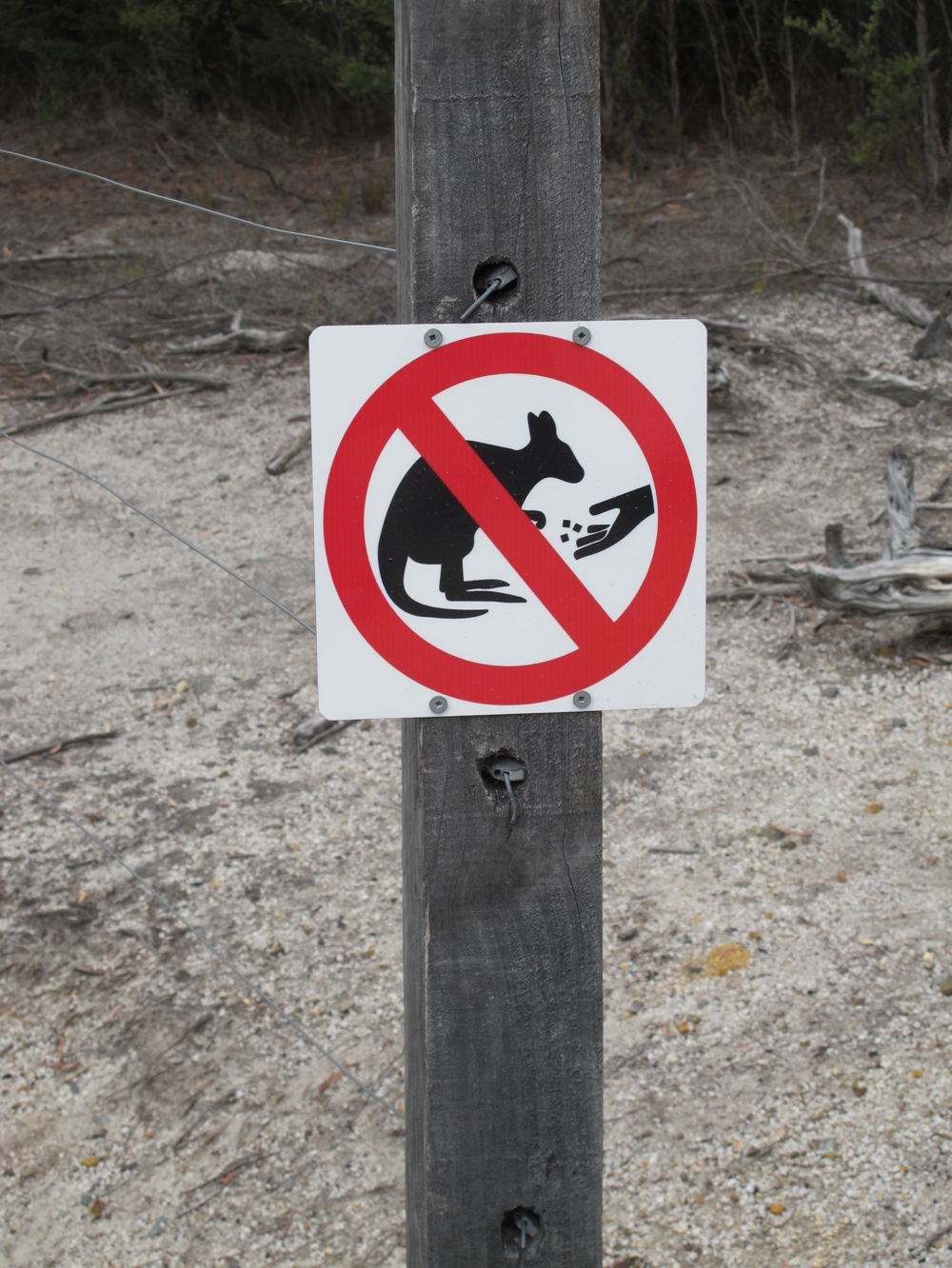 One result of all this taming, was that there was a kangaroo standing calmly in the middle of the road part way back to the camp. Wasn't phased at all by the cars or my bike.
I hid from the rain in the BBQ shelter while eating dinner, and then in my tent. And basically just went to sleep.