TAS day 8. Douglas Apsley to Freycinet National Park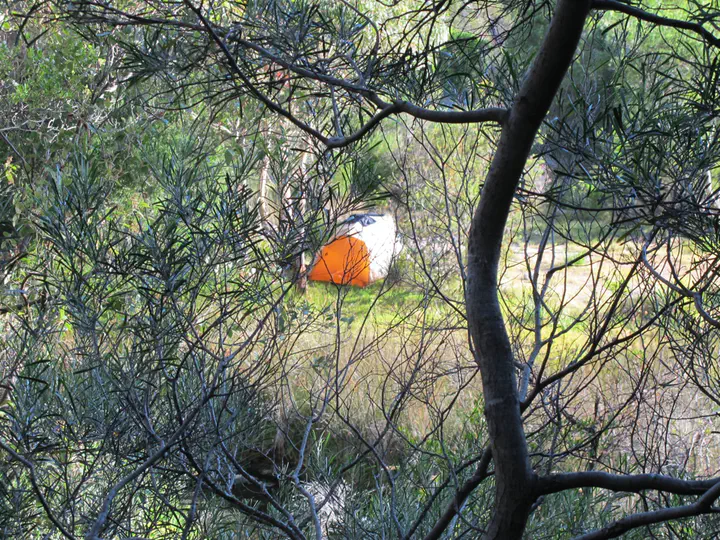 January 3, 2015. 50km.
It rained most of the night, and was still raining in the morning when I would have normally been packing up. It kept stopping for a bit, so I kept hoping I could let the tent dry out before packing up. Eventually it did stop raining, but it was already noon so I just packed the tent wet and got on the road. Of course, it almost immediately got sunny again.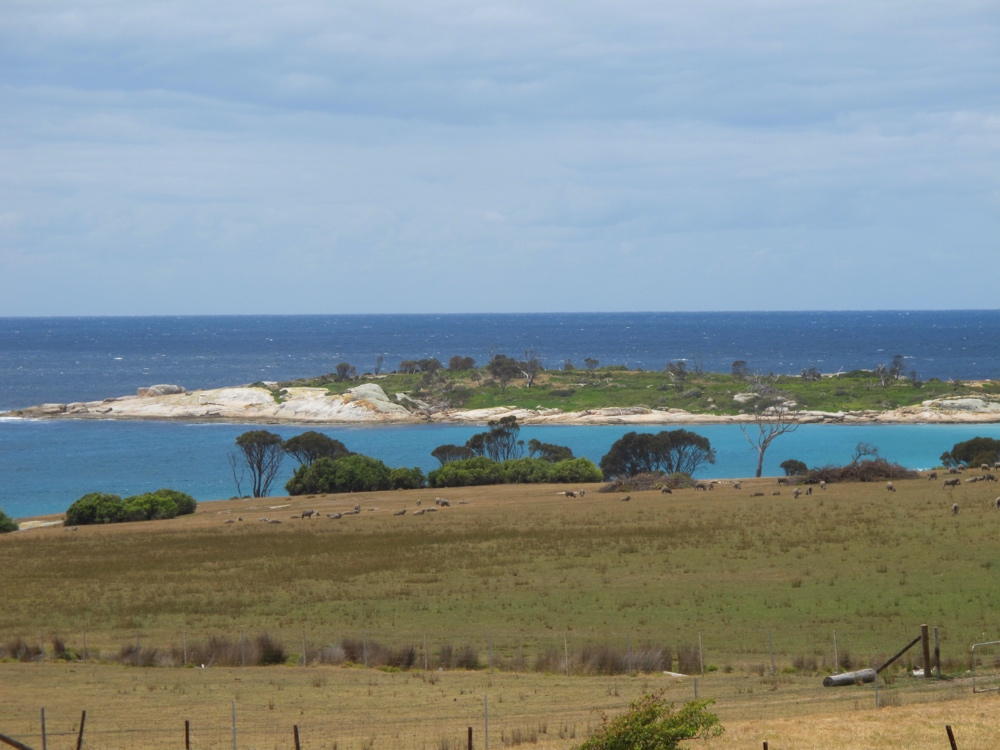 Today was always planned as a short day, so the late start wasn't a problem. In fact it meant that I could stop 10km down the road in Bicheno and eat lunch. The Internet said there were two good restaurants in Bicheno – so I ate at both of them. A very tasty pizza at the first, and a cappuccino and custard tart for desert at the second (a bakery).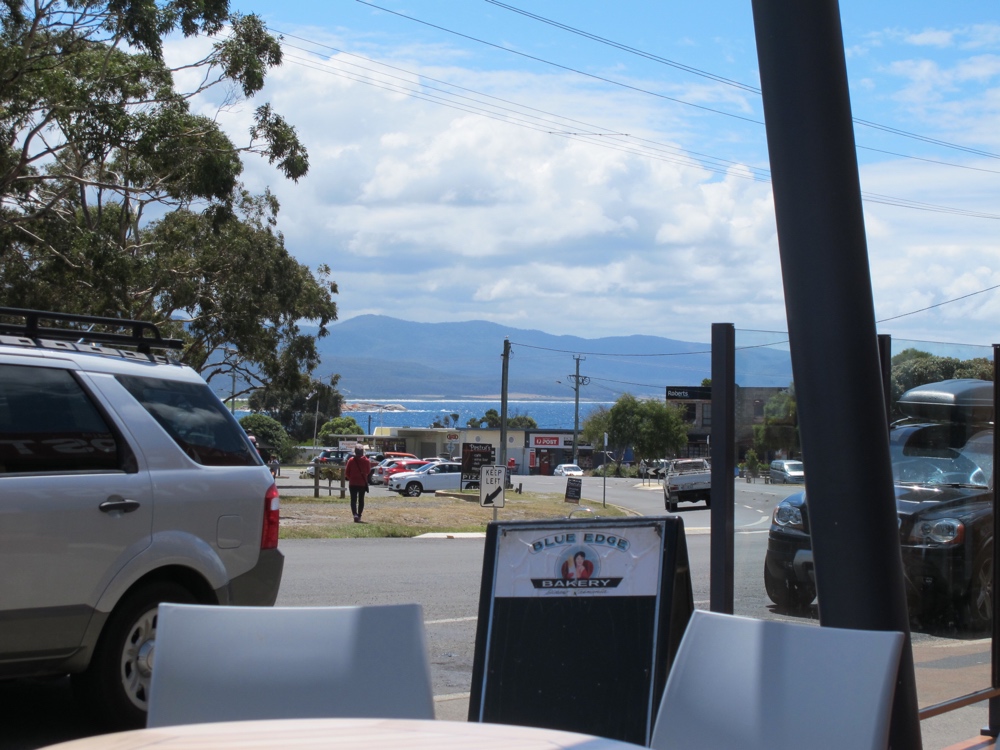 Just as I was getting up to leave the bakery, another touring cyclist went past in my direction. I caught up with him just down the road. We chatted while we biked the last 40km to Coles Bay (though it's a little hard to hear while riding single file). He was on a 9 day tour down the east coast and had come from St Helens that morning. Must have gotten an earlier start than I usually do.
Partly due to riding with another person I didn't stop to take any pictures, but it was a rather unremarkable stretch of road anyway. The only real scenery was when the Hazards (the granite small mountains that are one of the main attractions of Freycinet came into view). But I got better views of those later anyway.When we got to Coles Bay, my companion headed toward the caravan park and I headed toward the National Park. I think I made the right decision. As mentioned very briefly once on their website somewhere, Freycinet National Park has a small backpacker/biker area for $5 a night. Just like the American west coast parks. There are nearby water spigots, toilets, a cold shower and an electric bbq area with one electrical outlet. Plus, the beach is only a minutes walk away.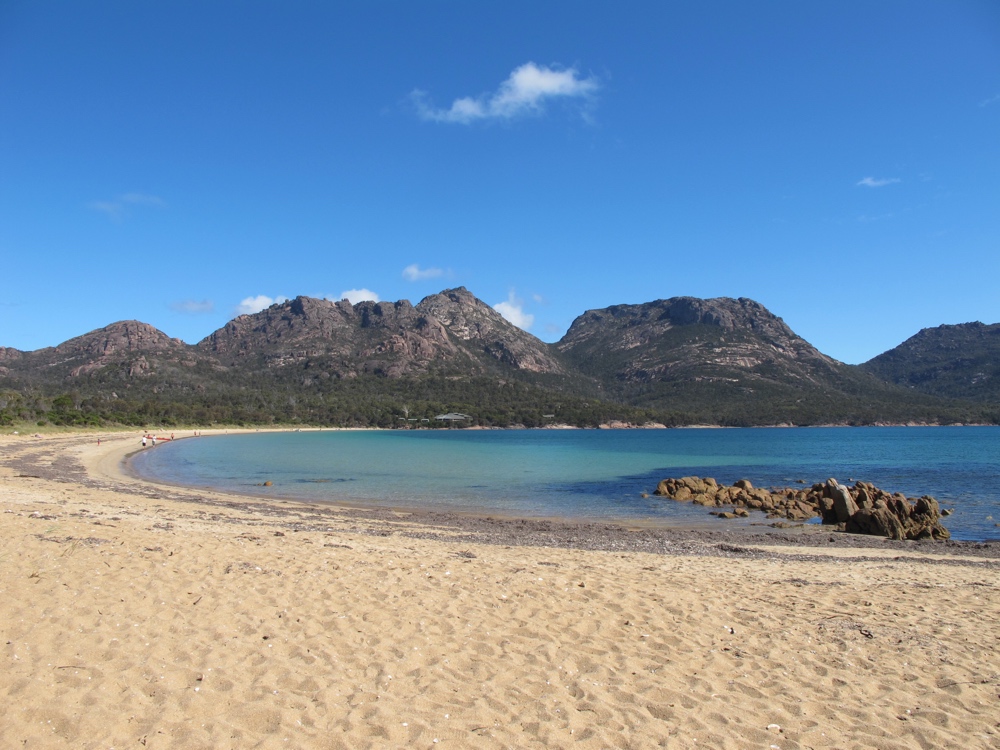 My tent was quite hidden from the nearby overflow parking lot, which was nice. But you could catch a glimpse of it from the path up to the visitors center.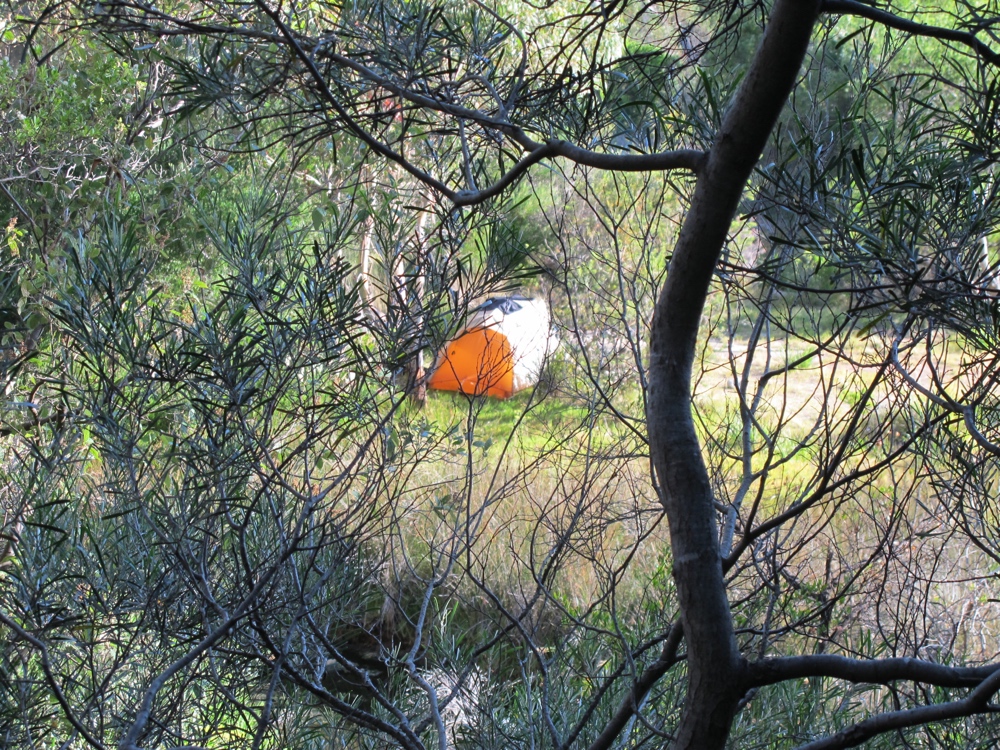 As I was sitting in the BBQ area snacking and charging my phone, a group of four youngish folks showed up and asked if I was camped in the bikers area. I said yes, and we got to talking. It turned out that the woman in the group lived in Hobart but had done a bike tour of Tasmania a year ago (and so knew about the bike camping area). Her three companions were a group of traveler from all over (France, Italy, and … Brazil? I can't remember for sure). They had all met that morning via couch surfing. They were looking for a place to camp, but the reception was closed. Besides, there weren't any car camping spots available anyway. Their plan was to find a camping spot that was supposed to be a couple km down the road. But in the end they couldn't find it and ended up squatting in the bike camping area. There wasn't anyone else there, so there was plenty of space. They figured that they wouldn't be disturbed if they only stayed for a night, and the were right. In any case, their company was nice, and they gave me pasta with pesto and tuna.  So no complaints.
Before sleeping I took a walk on the beach and caught the end of the sunset.