Southwest Day 26: Red Canyon to Bryce Canyon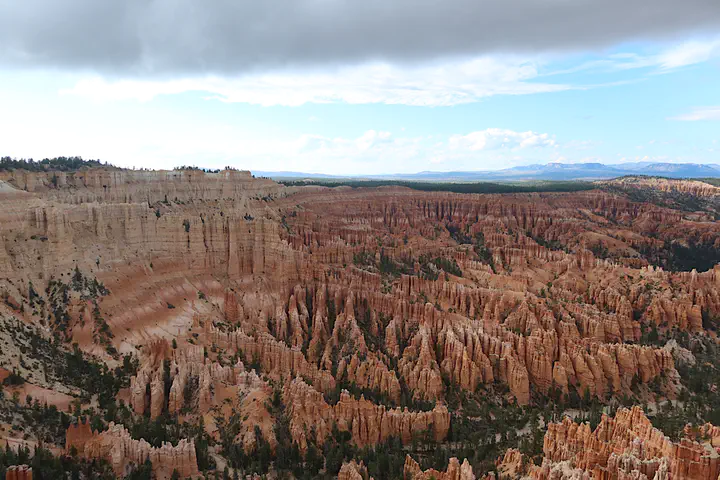 September 18, 2021. 18 + 8.5 miles, 1341 + 986 feet of climbing.
It rained enough overnight to slow me down in the morning waiting for the tent fly to dry, but not enough to really get anything too wet that I had left out. I didn't have far to go, but wanted to get to Bryce early enough to claim a campsite. Ended up working out fine.
The bike trail continues all the way from Red Canyon to Bryce Canyon (despite what Google maps thinks), so today was entirely on trail, which was nice. Mostly up hill though.
First off in the morning I biked past the rock tunnels I remembered driving through. These ones are much less intense than the Zion tunnels.
The trail paralleled a dry river for a while. It looks like it must have water at some points during the year. The bike trail meandered away from the road for a while. It was pleasant, though slow (mostly uphill).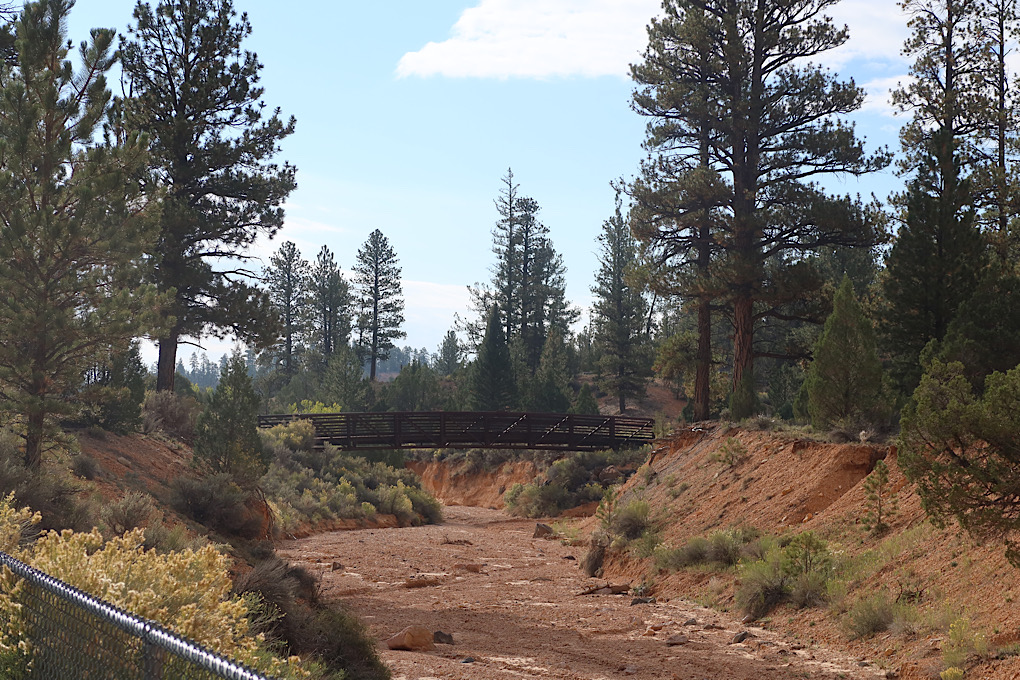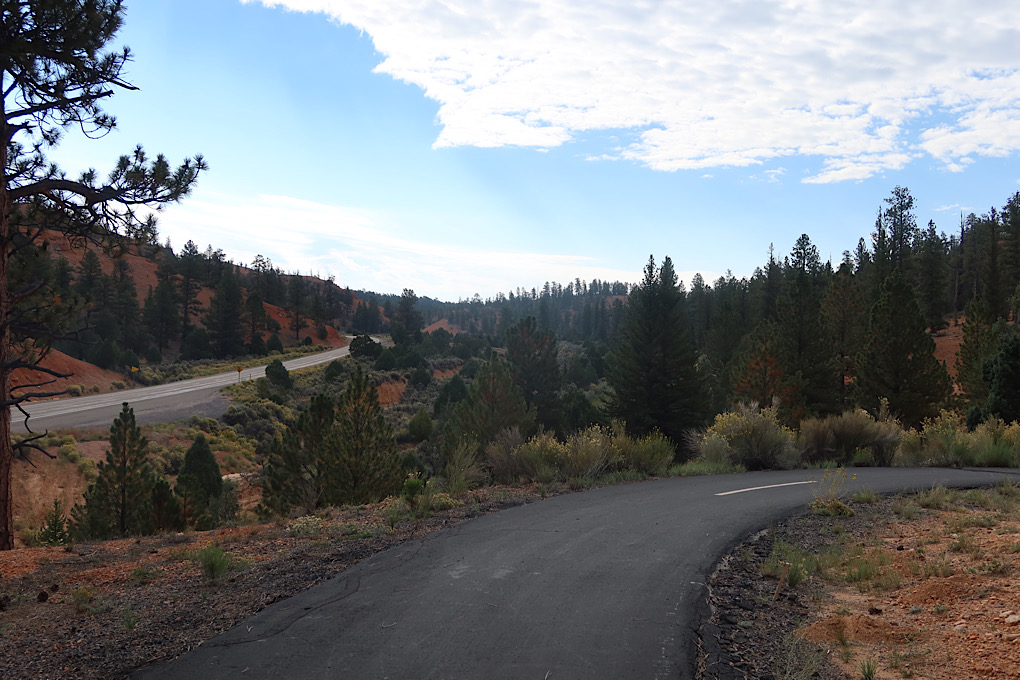 A good portion of the morning was spent crossing the long flat(ish) and relatively boring stretch of trail leading up to the turn-off for Bryce Canyon. I kept expecting the trail to end (as per Google), but it didn't. Instead it turned toward Bryce Canyon City (very commercial and full of billboards) and continued all the way into the national park.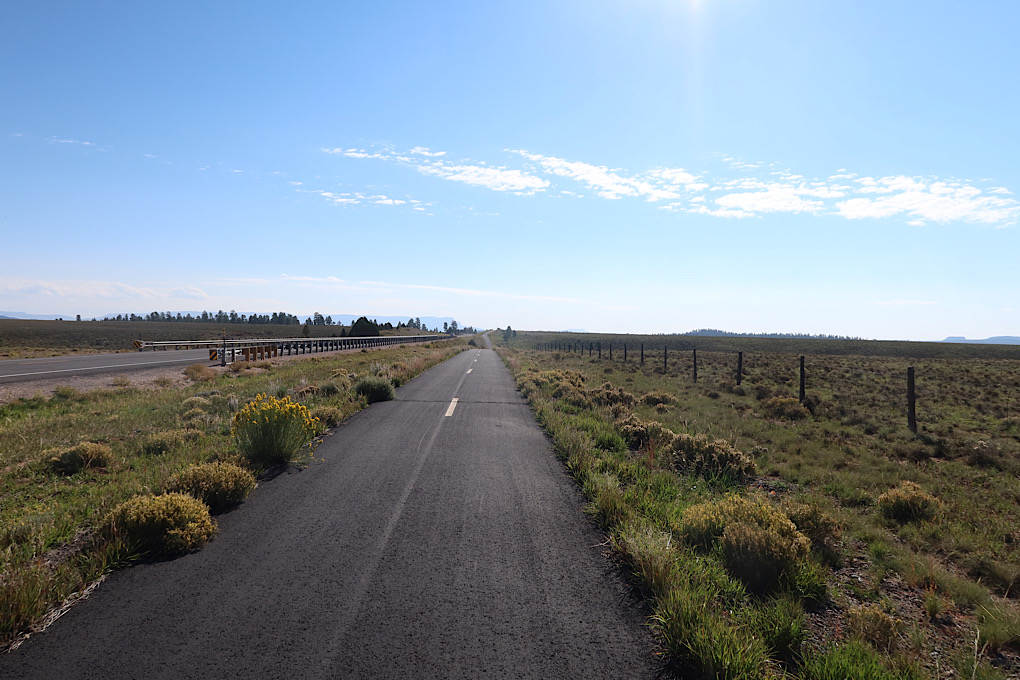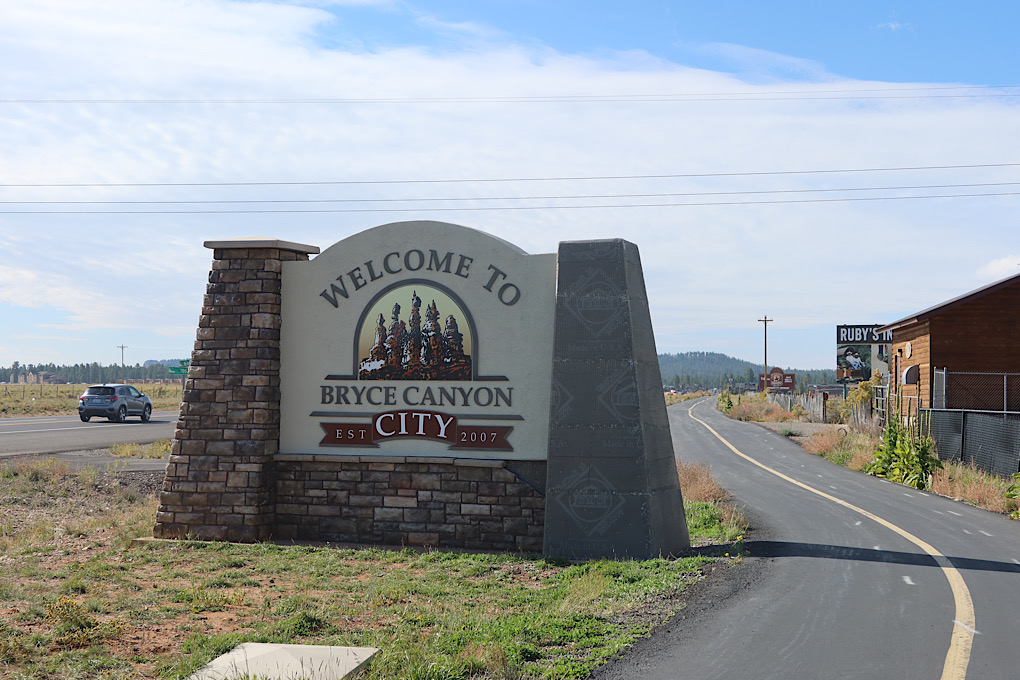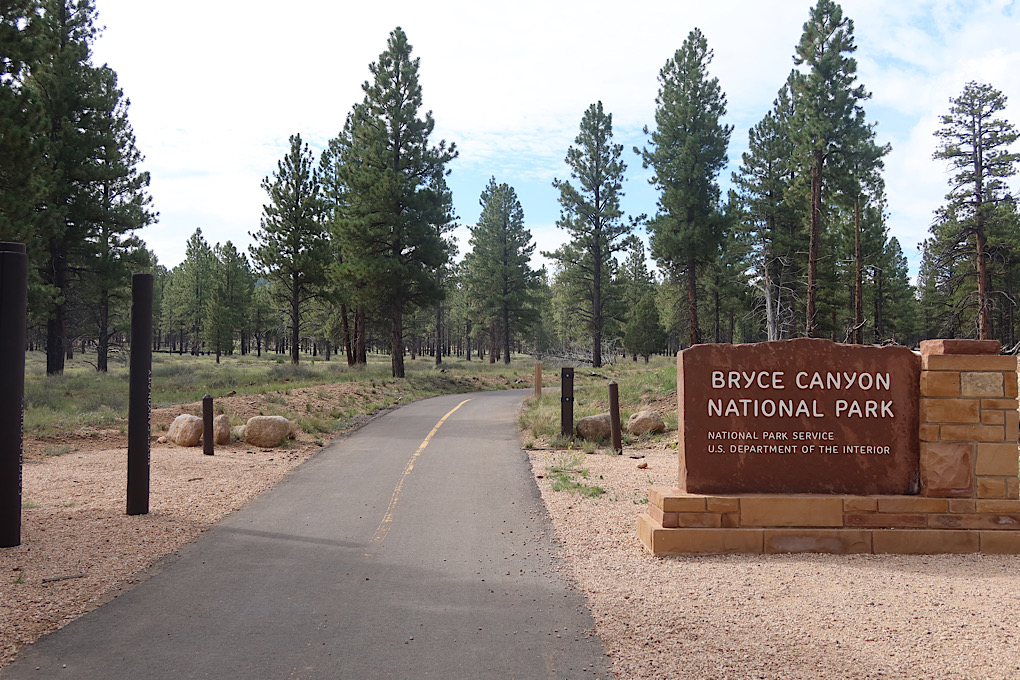 The upside of it feeling slow and tedious because of the gradual uphill is that I'll get to do this exact trail in reverse on the way out. Hopefully it'll be more fun in that direction.
In any case, I got to the North Campground somtime after 11 and there were still a few sites open. I ended up with a pretty nice one - a bit separated from the others, though without too much flat space for larger tents. I had to circle around the campground a couple of times - finding the check-in, finding a site, returning to the check-in to pay, circling back to the site. I stopped at the camp general store for lunch (including a surprisingly good salad) before heading back to set up my tent. I guess I timed it pretty well because a few minutes after I finished it started raining, and then dramatically raining and thundering. I hid in the tent for a couple hours until things cleared up and then went exploring along the canyon rim viewpoints.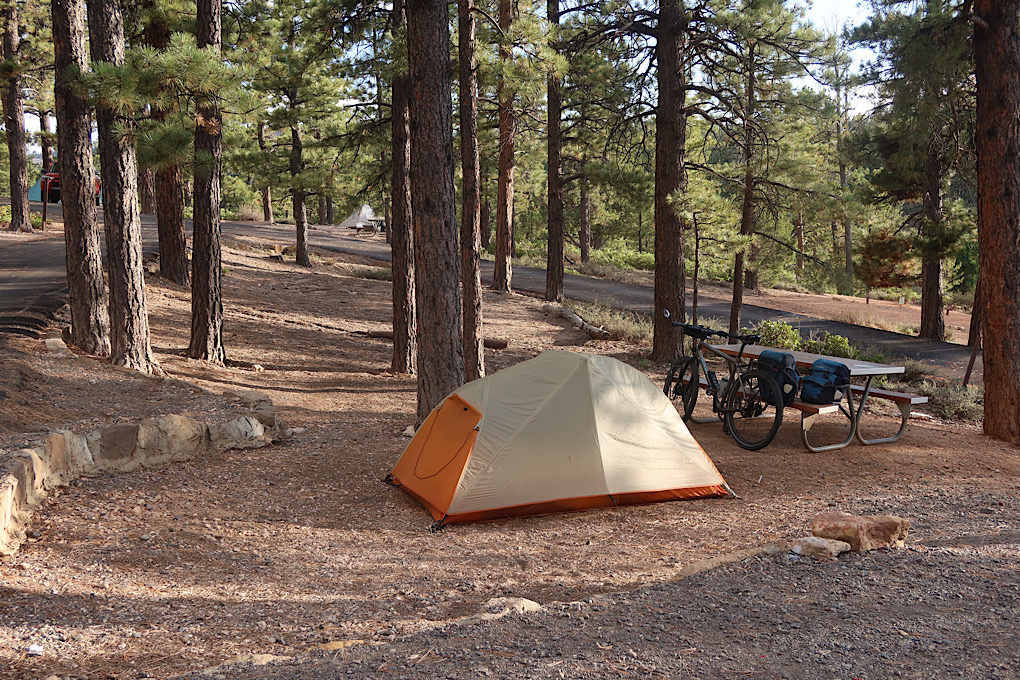 I took quite a lot of photos of interesting looking trees and canyons full of hoodoos. The bike trail stopped at Inspiration Point, but I ended up walking the rim trail to Bryce Point and got a bunch of different views.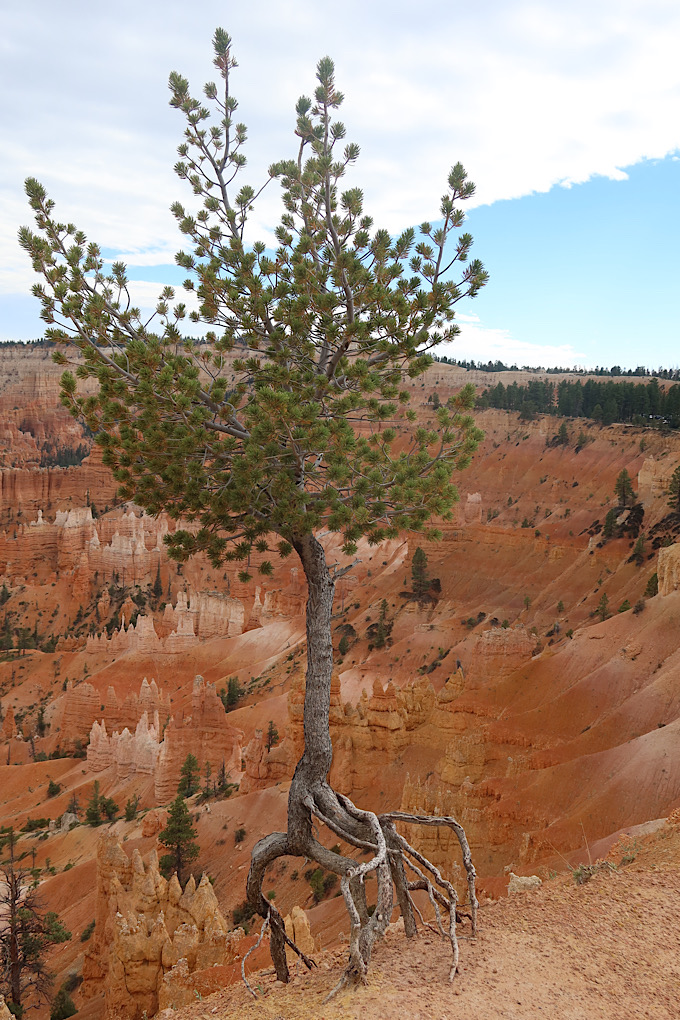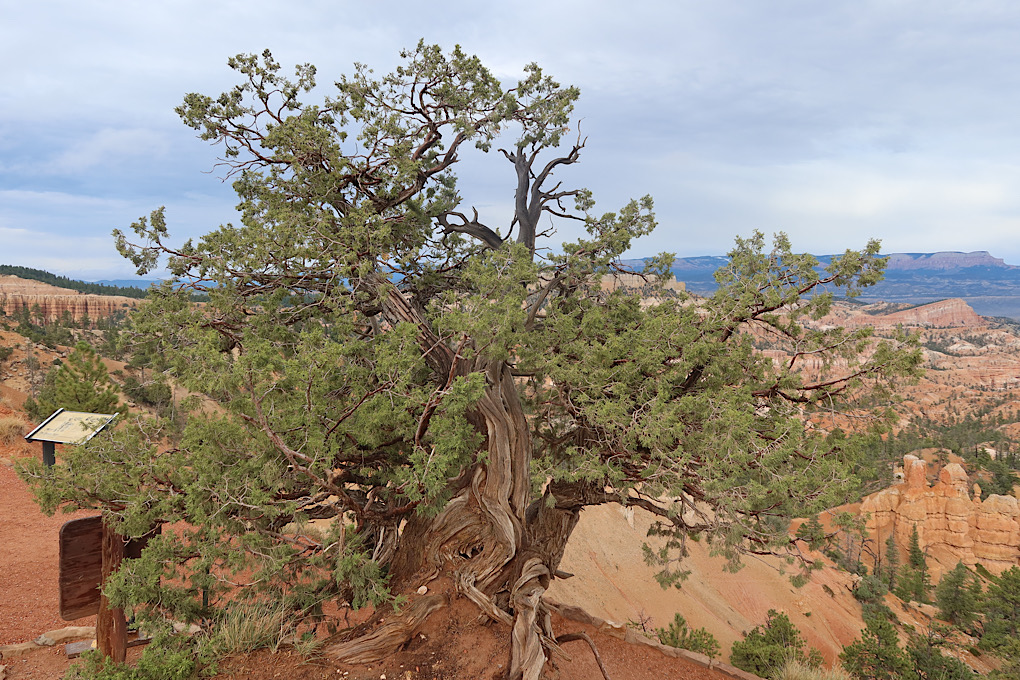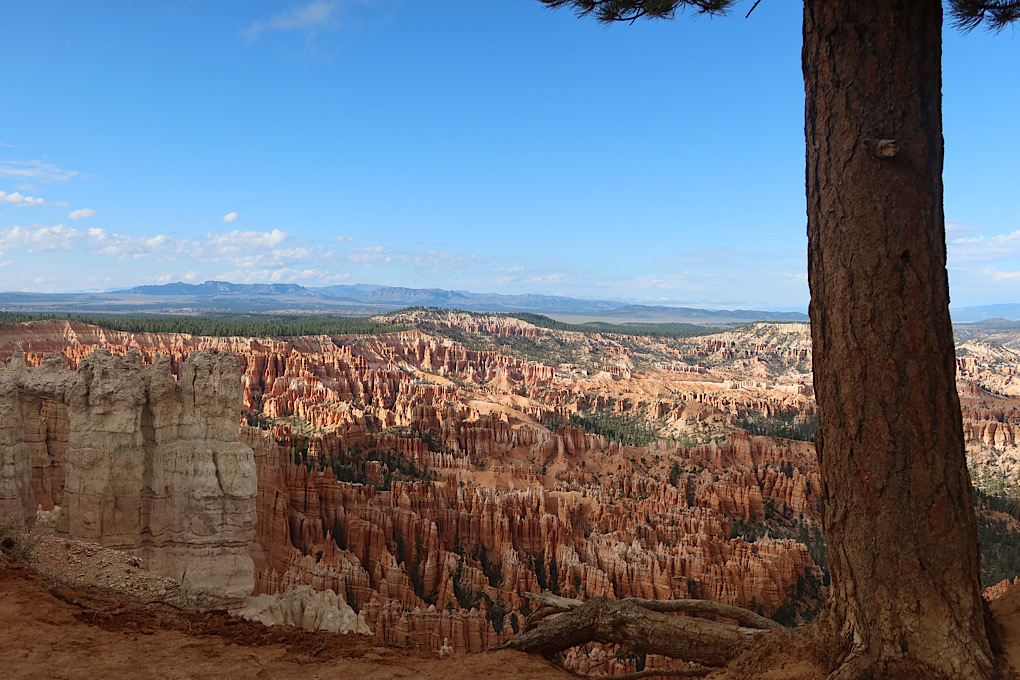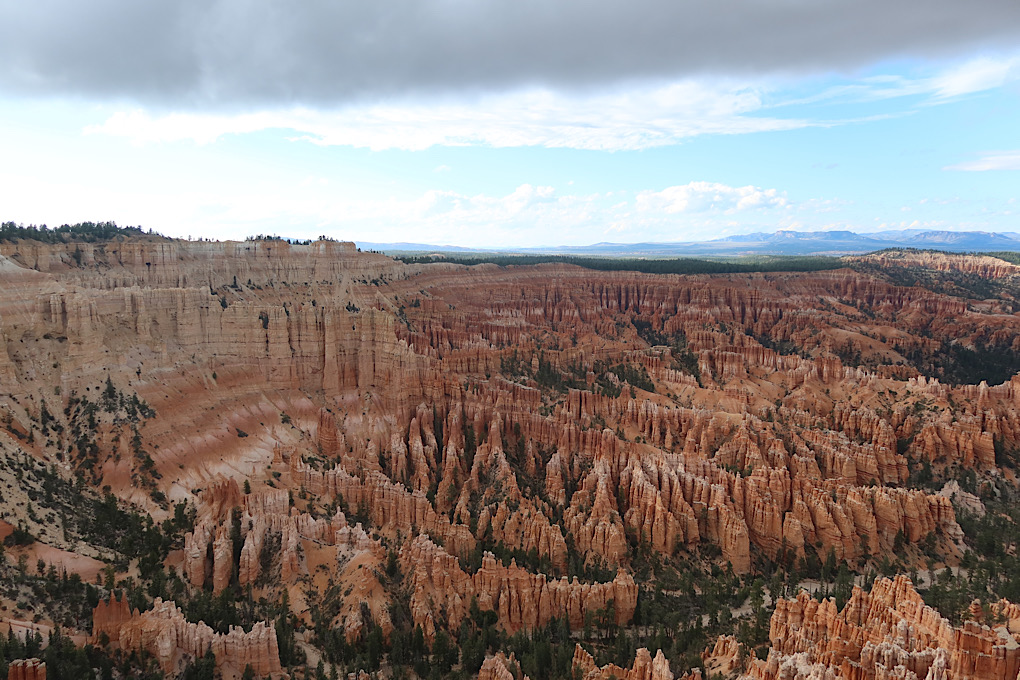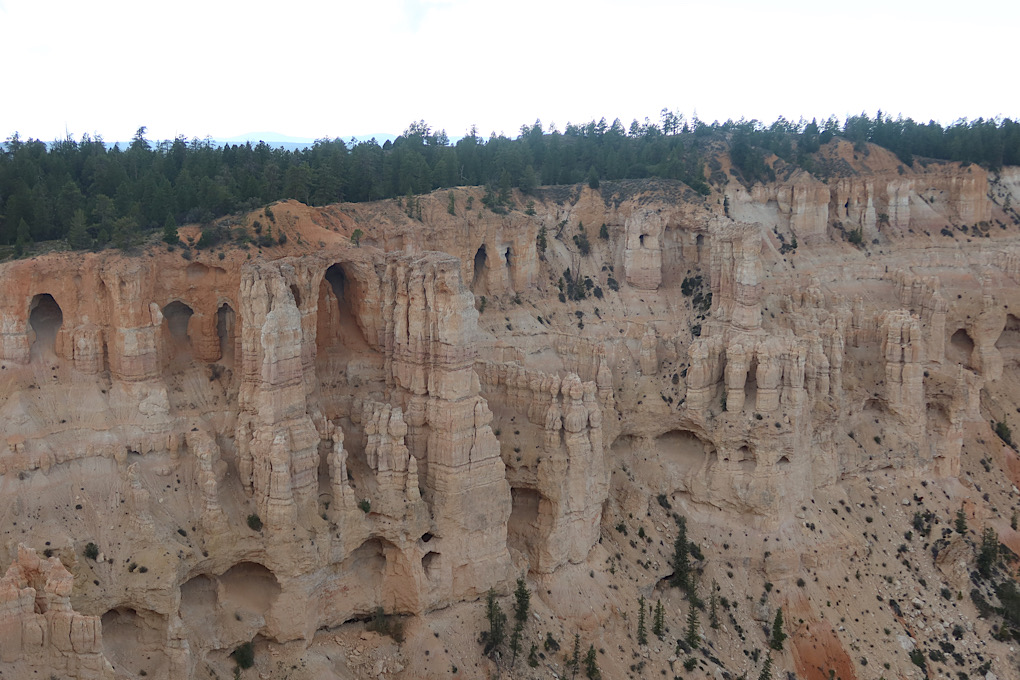 I like Bryce Canyon. I think it has scenery as nice or better than Zion, and dramatically fewer people. The park ranger who came by to confirm my campsite said they don't see too many bikers, especially compared to Olympic Nationl Park where he had spent a couple seasons. Too bad, what with the nice bike trail through here.