Southwest Day 25: Cedar Breaks to Red Canyon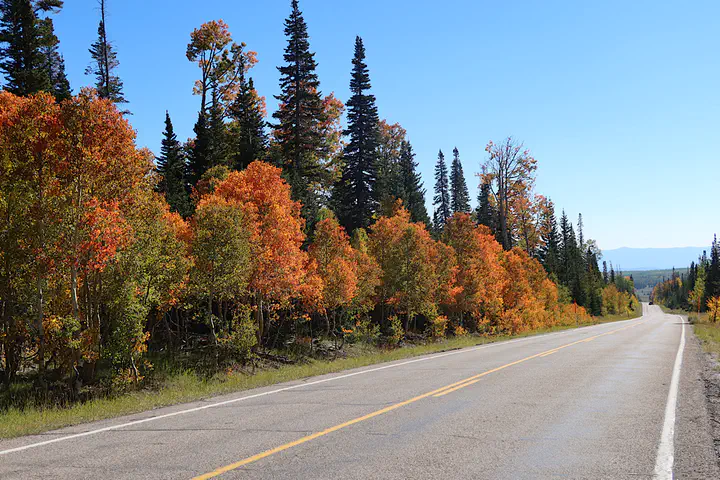 September 17, 2021. 48 miles, 2087 feet of climbing.
Today started with a little more uphill through Cedar Breaks, but for the most part was a loooong downhill to Panguitch and then a small amount of climbing to get to Red Canyon. I'm currently about 10-15 miles from Bryce Canyon. My plan is to bike there in the morning and hopefully be able to find a site in the first come first served park campground on a Saturday. If that doesn't work I think there are a bunch of options just outside the park. I should have plenty of time to figure it out.
Last night was on the verge of being too cold for my gear. I slept ok, but I'm glad it wasn't any colder. I got going pretty slowly in the morning, partly waiting for the sun to warm things up a bit. I think it was close to 10 before I got on the road. A mile or so down the road I got to see Sunset Overlook with somewhat less dramatic lighting.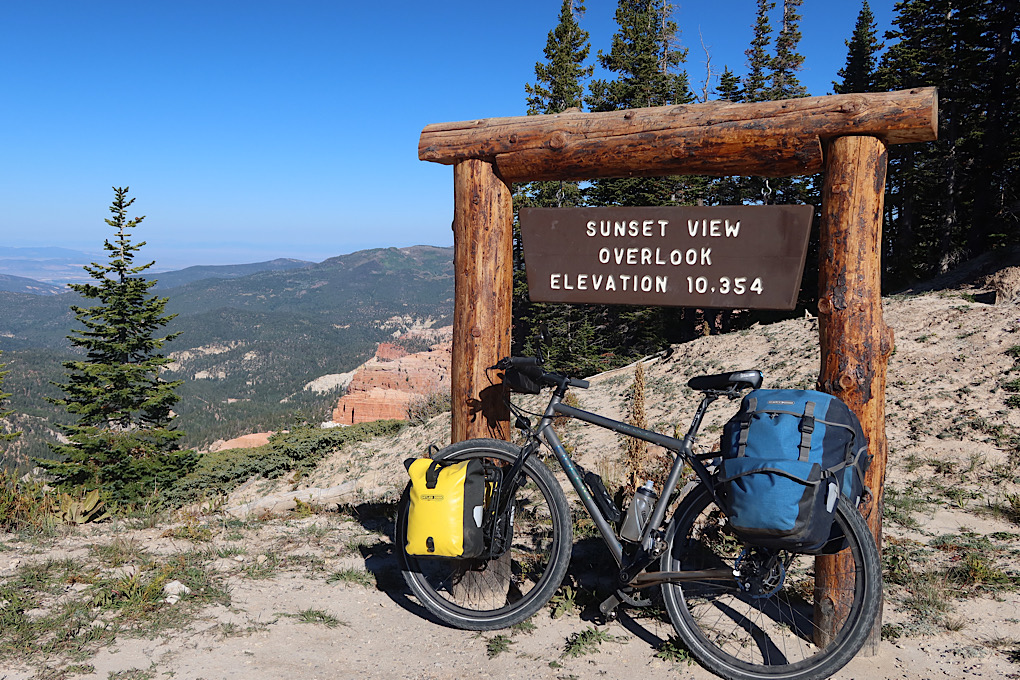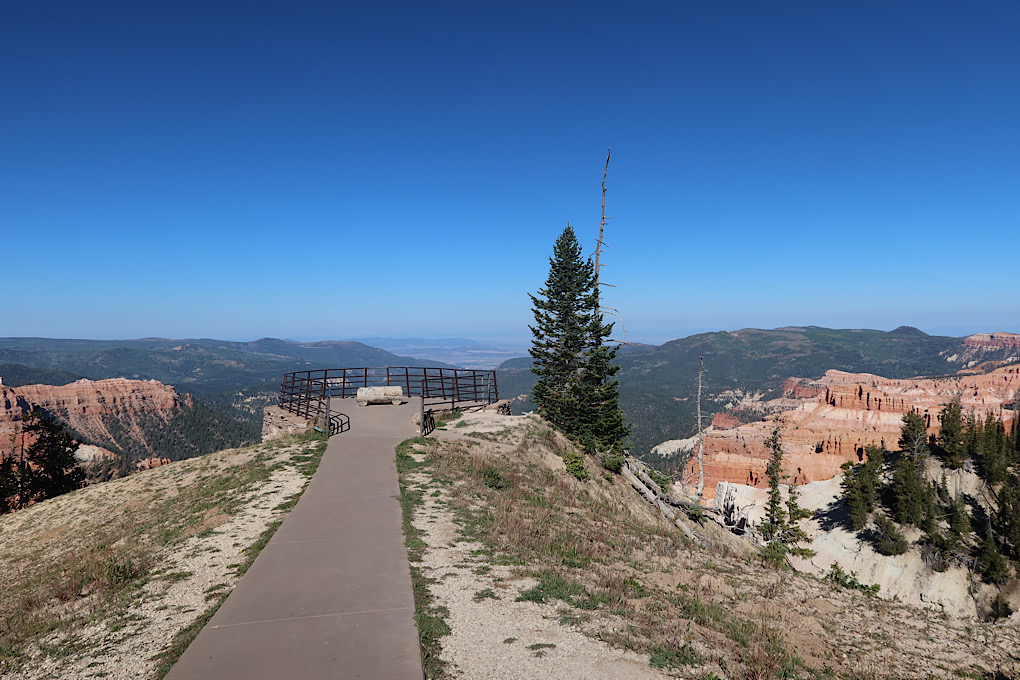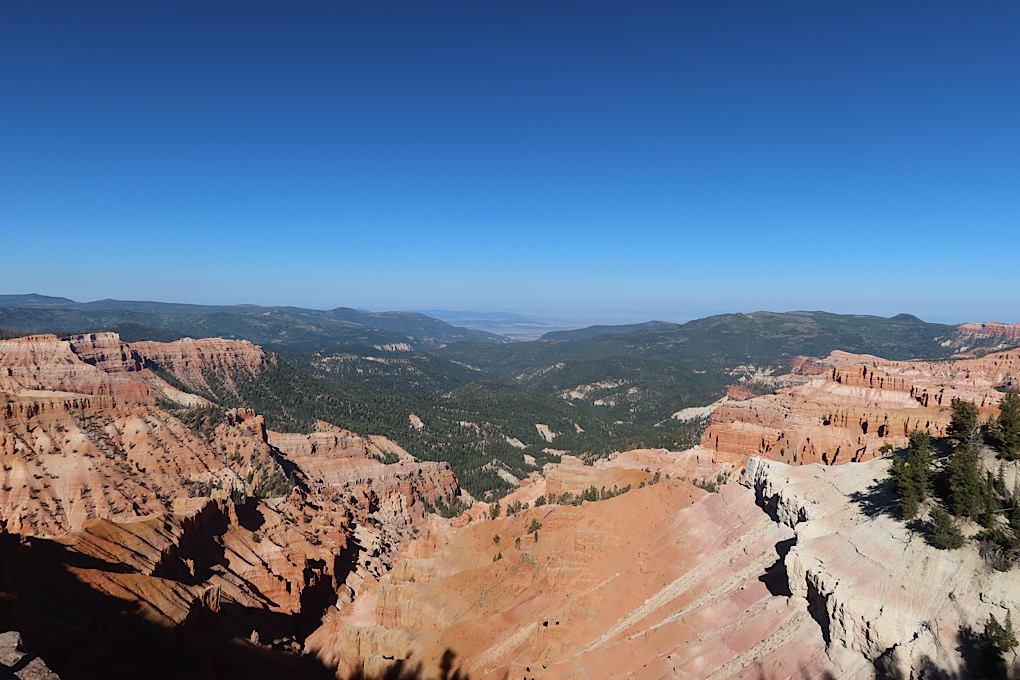 There were a few more overlooks on the way out of Cedar Breaks with slightly different views of red rocks.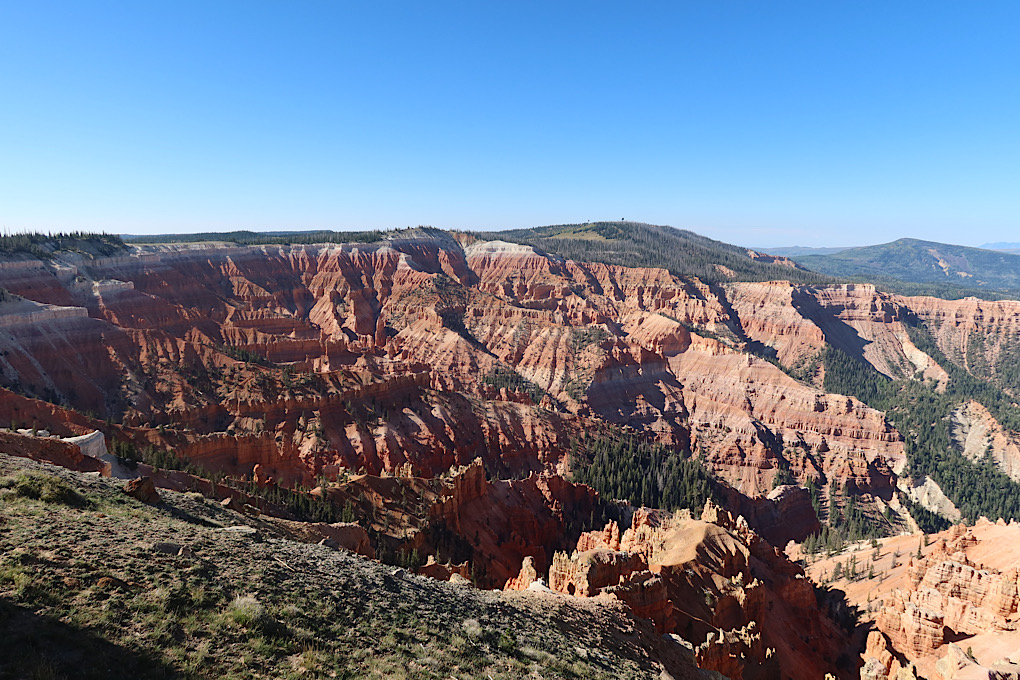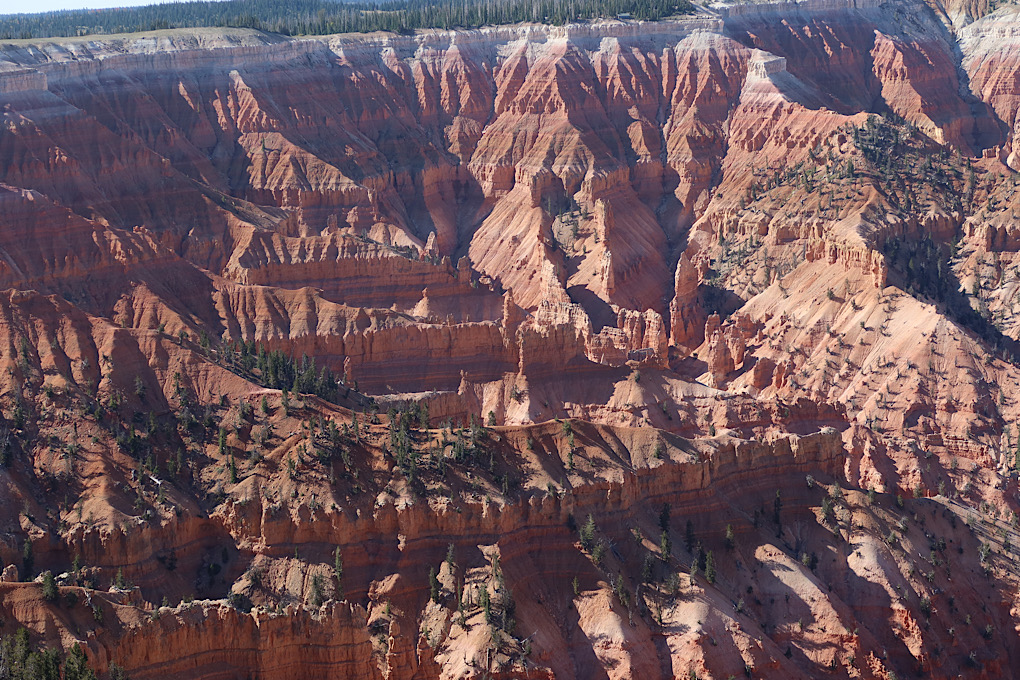 Up at high elevation the Aspen were starting to turn fall colors, which was pretty. It didn't last too long as I went down the hill toward Panguitch and back into summer.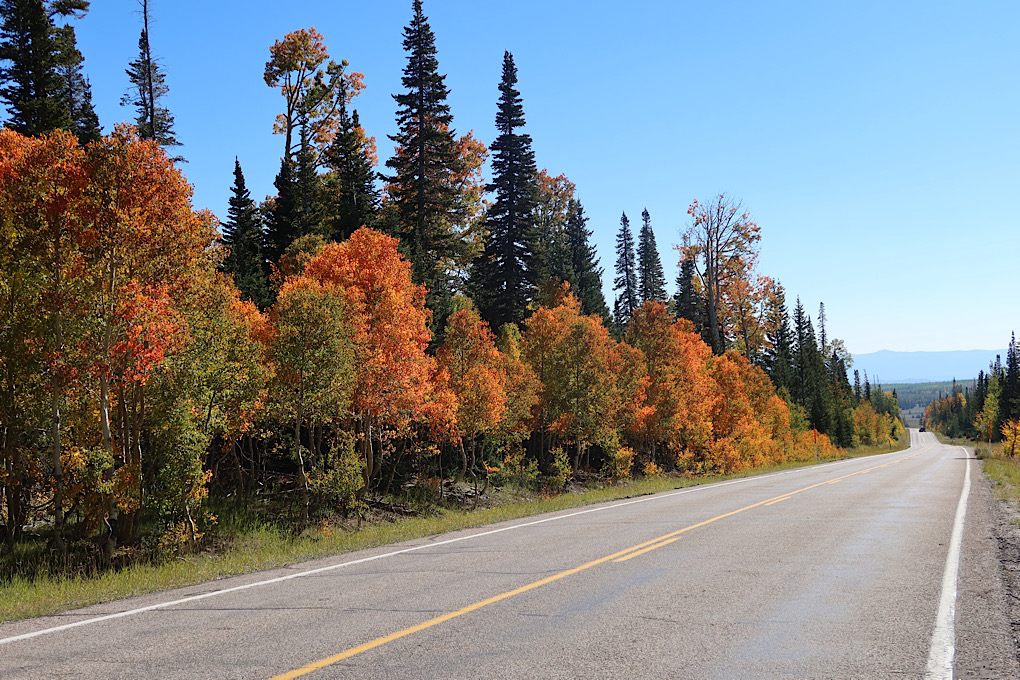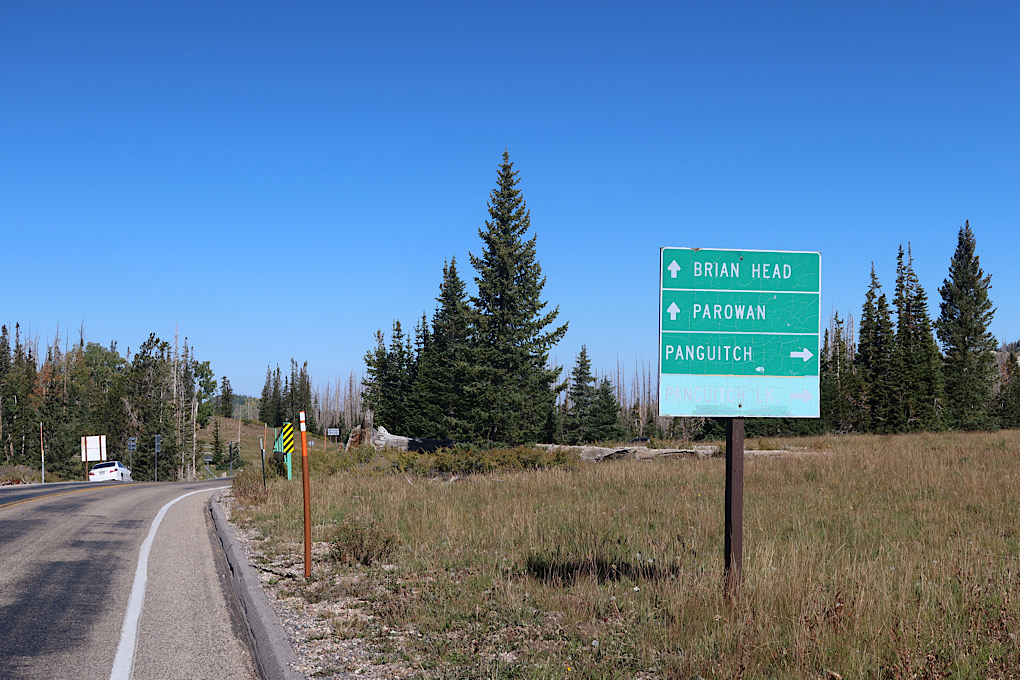 It was a very enjoyable day of downhill. Not too steep. Barely any traffic. Rocks. A lake. Some cows.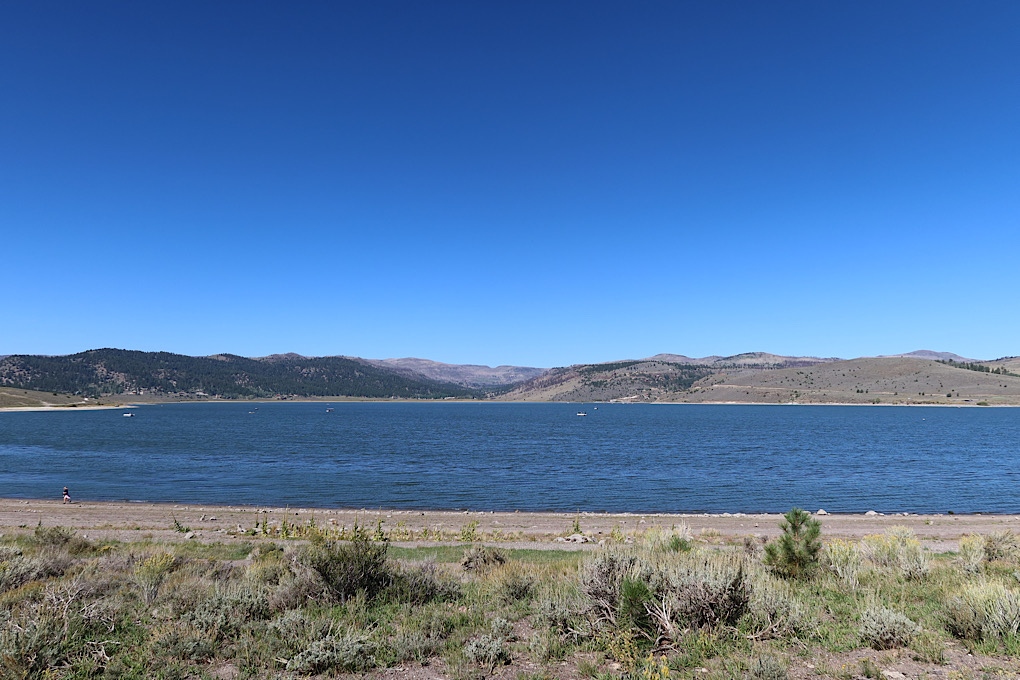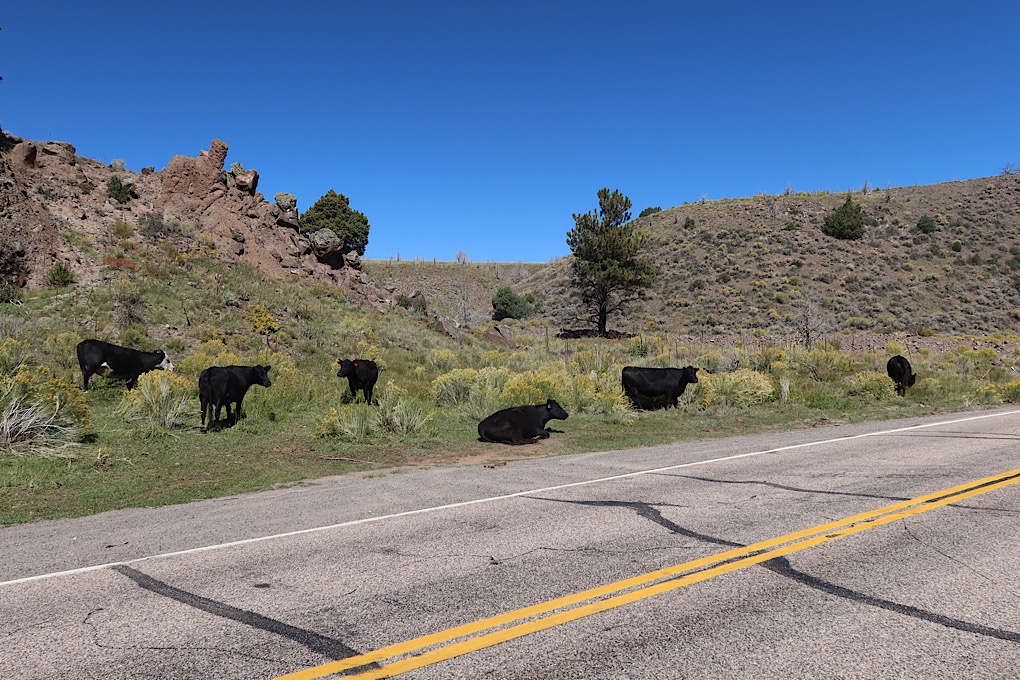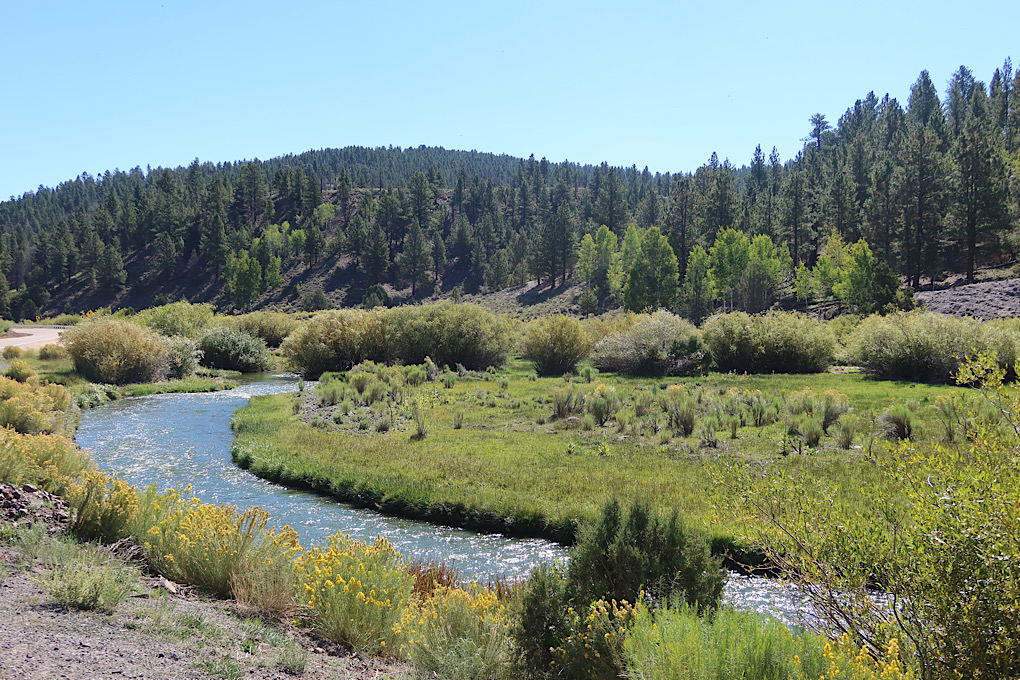 Eventually I got my first glimpse of Red Canyon, across the Panguitch valley. Or the valley with Panguitch in it - don't really know what it's called.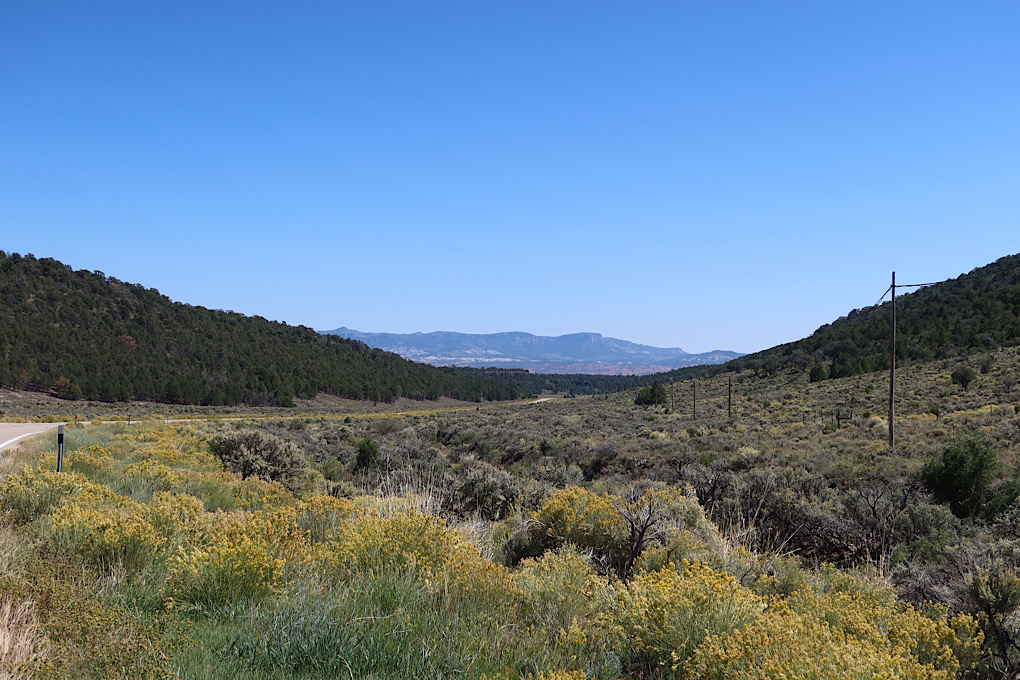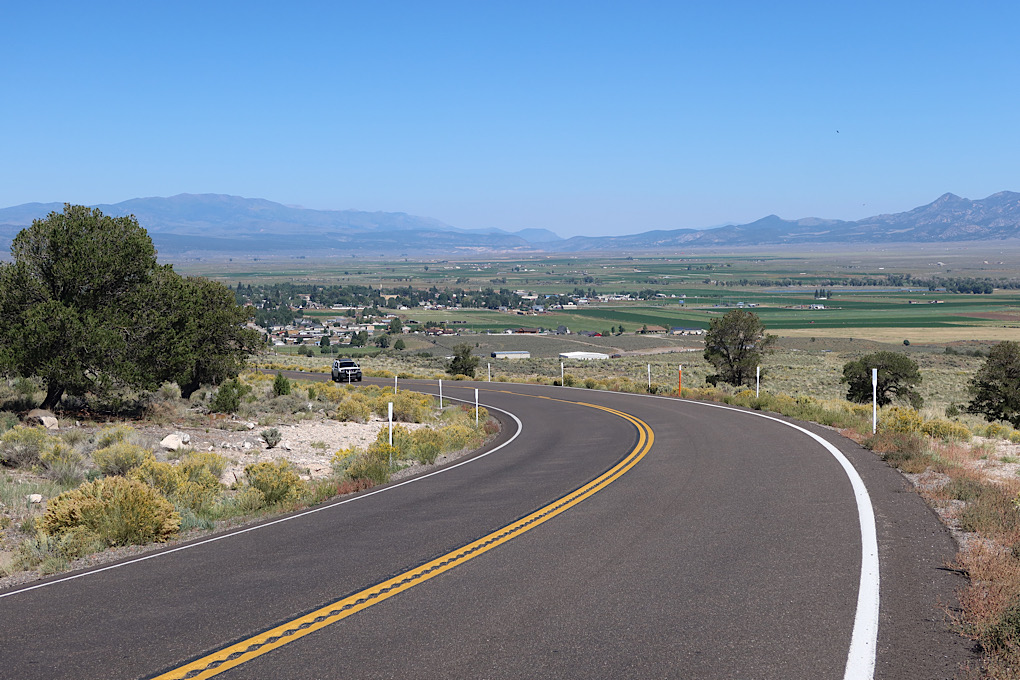 I stopped at the grocery store in Panguitch and saw another bike tourer going by. He stopped to chat for a couple minutes. Sounded like he was just getting started but had a long and indeterminate trip planned (south to the border, then north?). I then turned on the busier highway 89 and headed toward Bryce.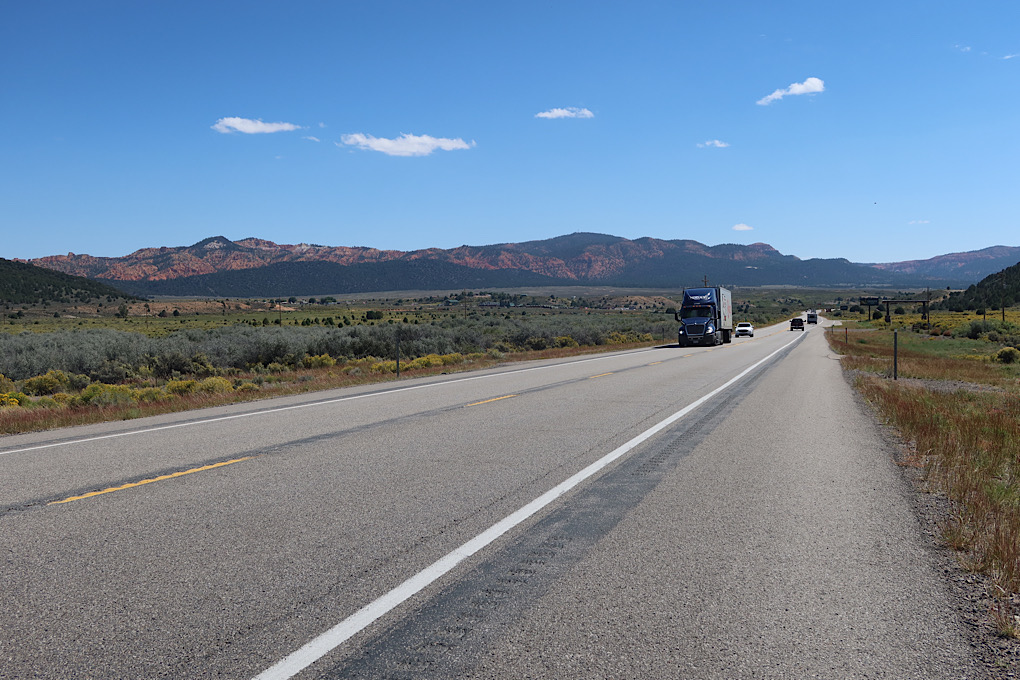 The turnoff to highway 12 to Bryce was familiar as I drove it a week ago. But as predicted it was different to bike. You really do get a much more detailed view of the surroundings. There are a lot of red rocks.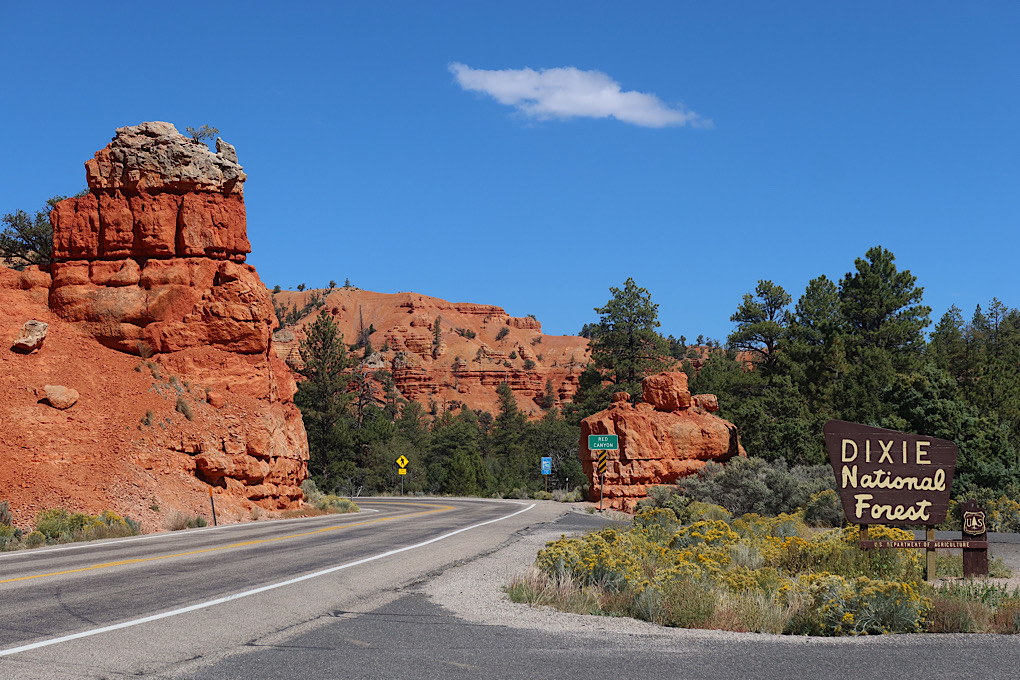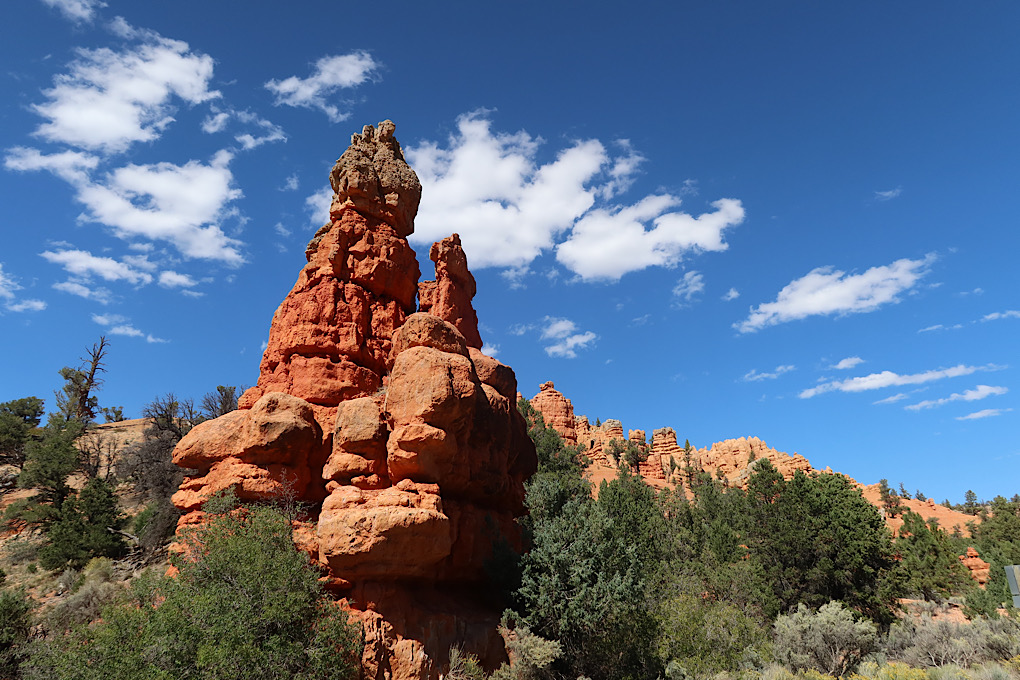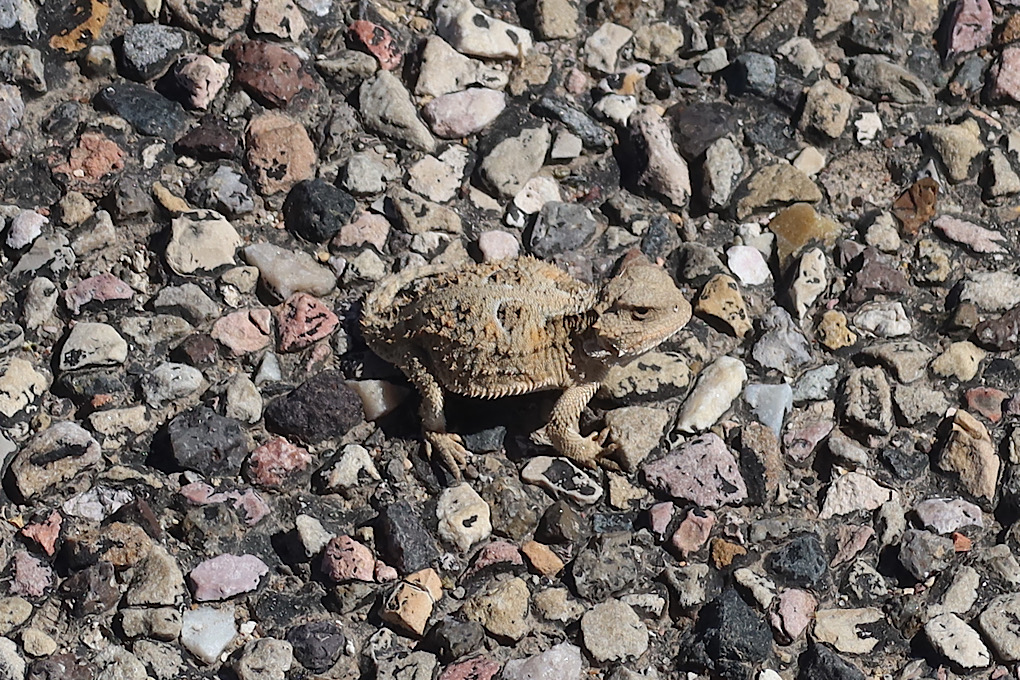 I soon found the bike trail that parallels the road, though the entrance wasn't terribly obvious. That took me the last mile or so to the Red Canyon campground. I found a site that is ok - farther from the road than some, shaded, and enough of a level spot for my tent. The showers here are actually hot, though not free.