Southwest Day 24: Cedar City to Cedar Breaks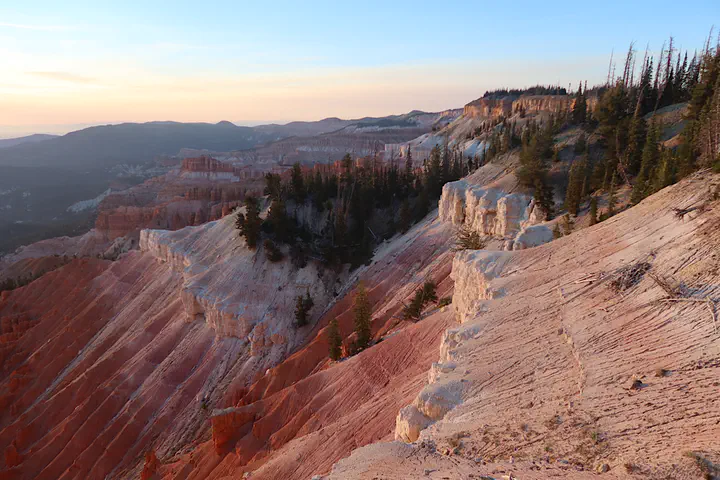 September 16, 2021. 23 miles, 4777 feet of climbing.
Spoiler alert: I made it up the Cedar Canyon climb. It was long and took me all day to go 23 miles, but it was actually a pretty nice ride.
I left the hotel around 8 and bikes a couple miles to find the bike trail that would take me a couple miles out of town.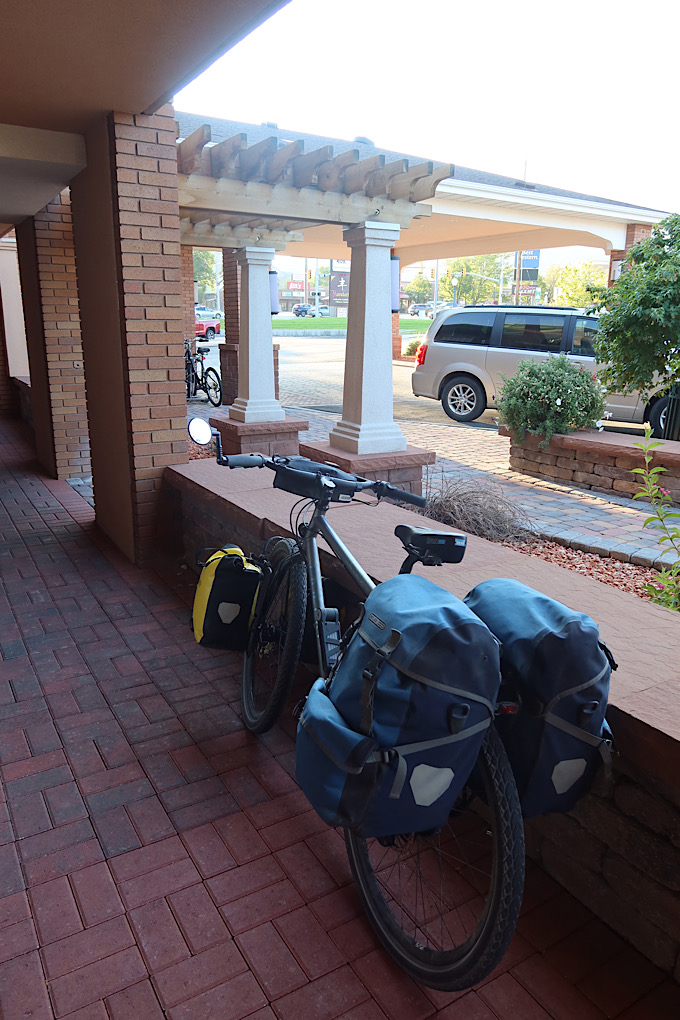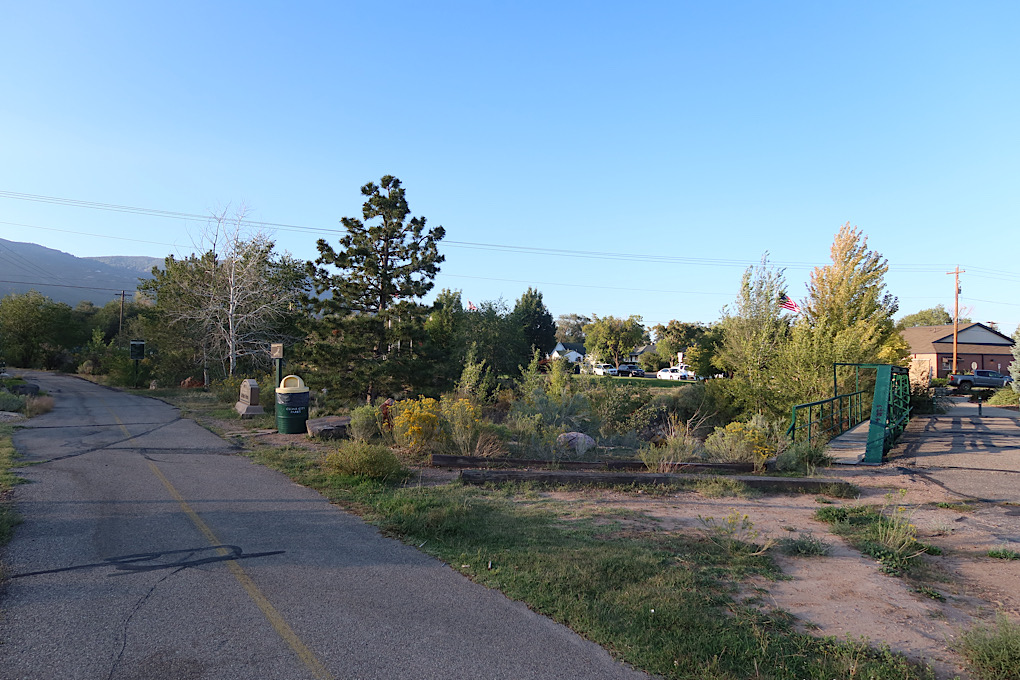 There were a few other people out on the trail biking and walking dogs and such. It got more scenic soon after leaving town.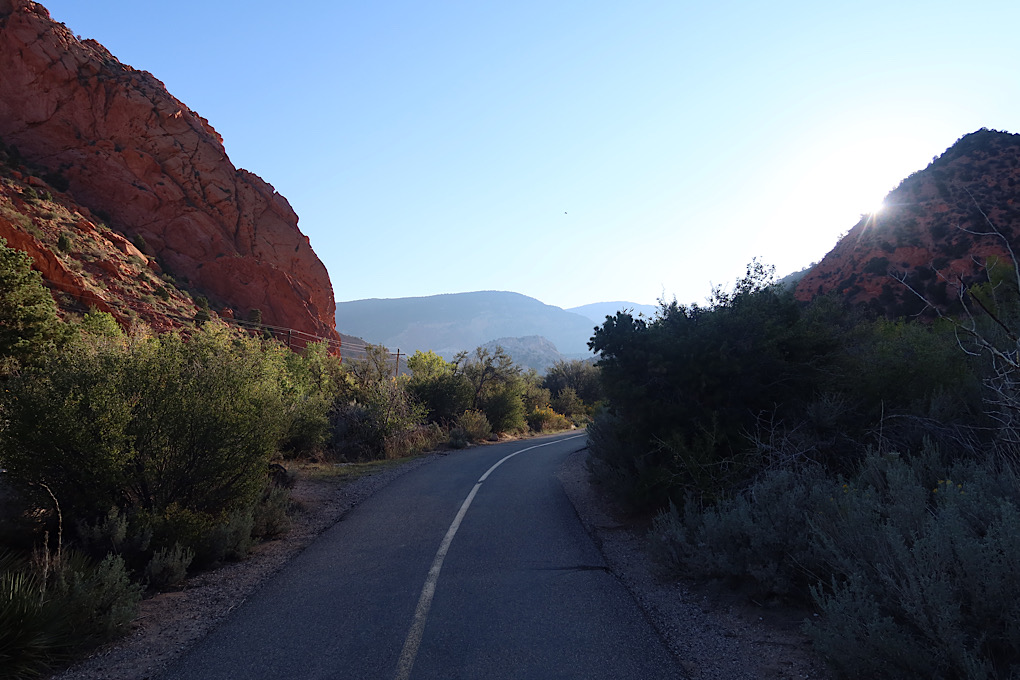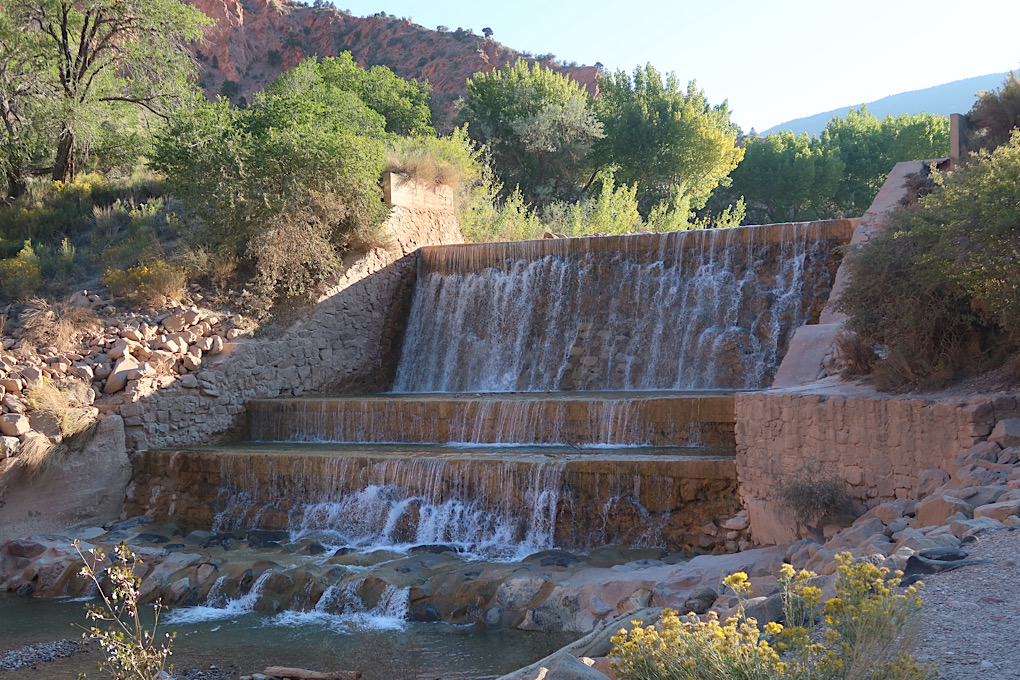 Soon enough I was back on the road. The traffic existed, but wasn't too bad. Soon after joining the road there were signs for construction and a one lane road ahead. I didn't see any construction, but then saw someone setting up to stop traffic heading the other way. It seemed like I had gotten through before they set up. For a while all the traffic came in bunches after that, which is actually pretty nice.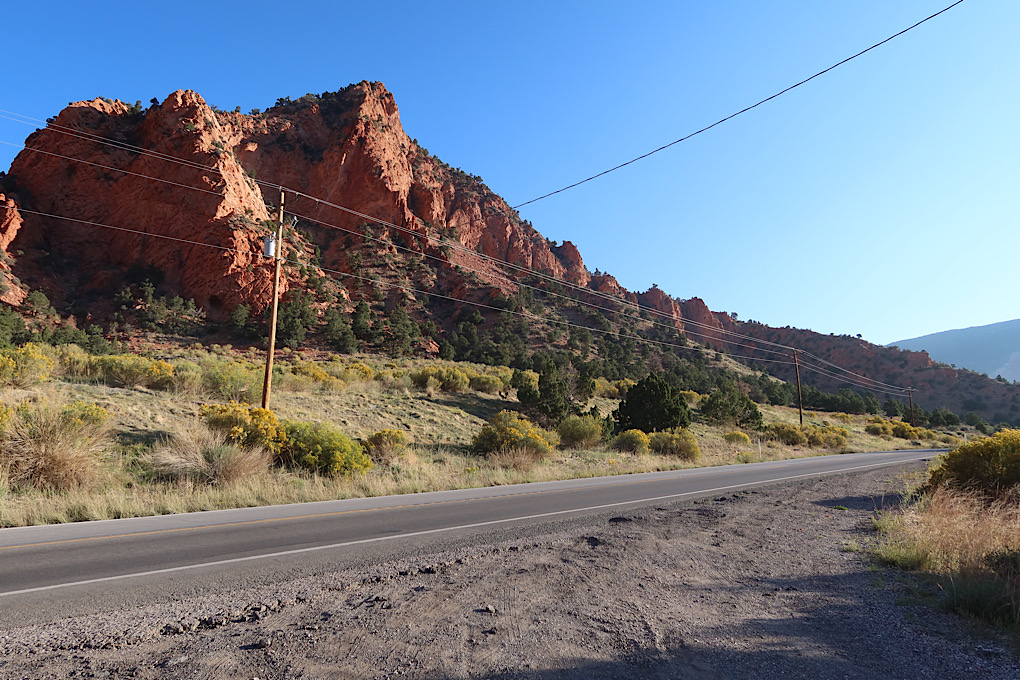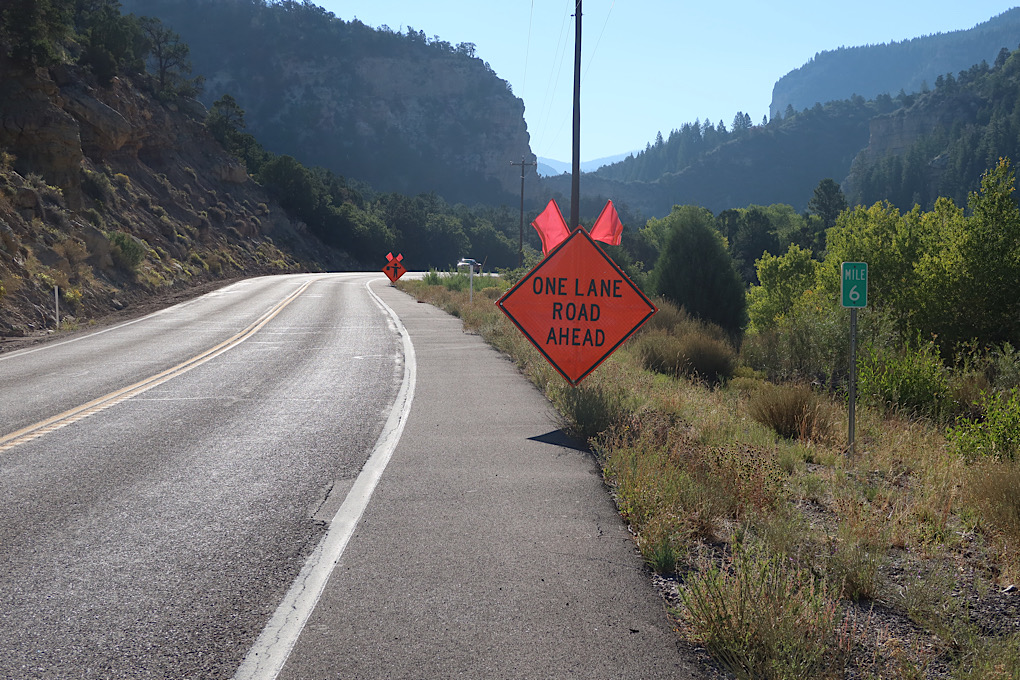 The climb was constant but not that bad for most of the morning. The scenery was nice and got slowly better. Lots of rocks and such, of course.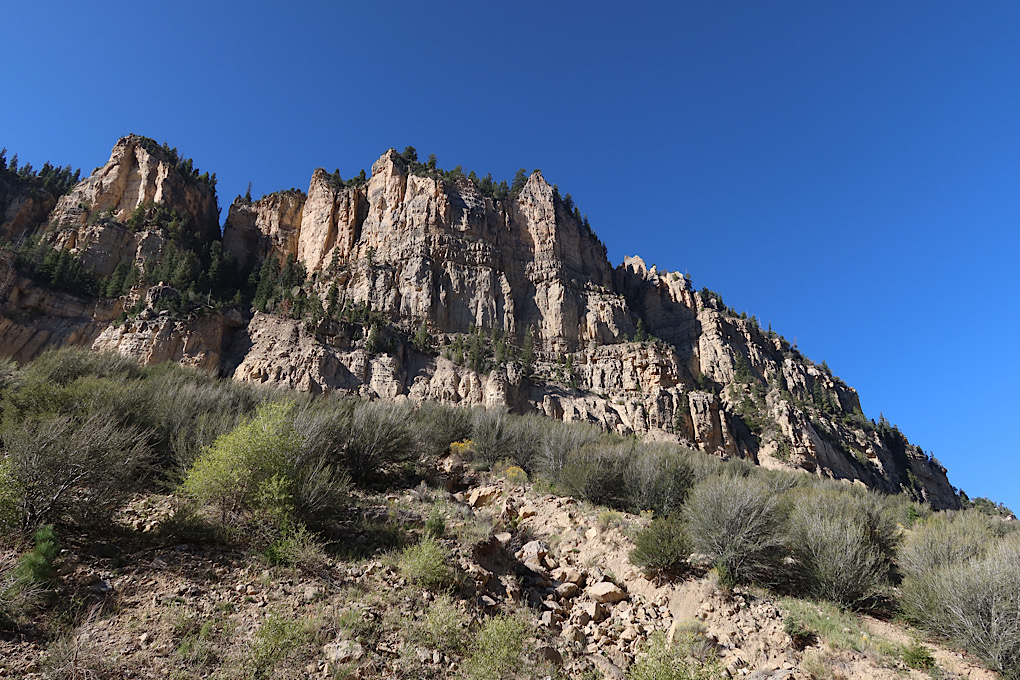 I had been worried about the road being narrow. Small shoulders make long climbs more stressful. But it seems like there's enough bike traffic through here that they have put actual effort into supporting infrastructure. There were lots of bike-related signs, and also a lot of places where they had clearly built the shoulder separately on the uphill side for bikes. Sometimes it was more like a sidewalk than a shoulder. I'm not complaining.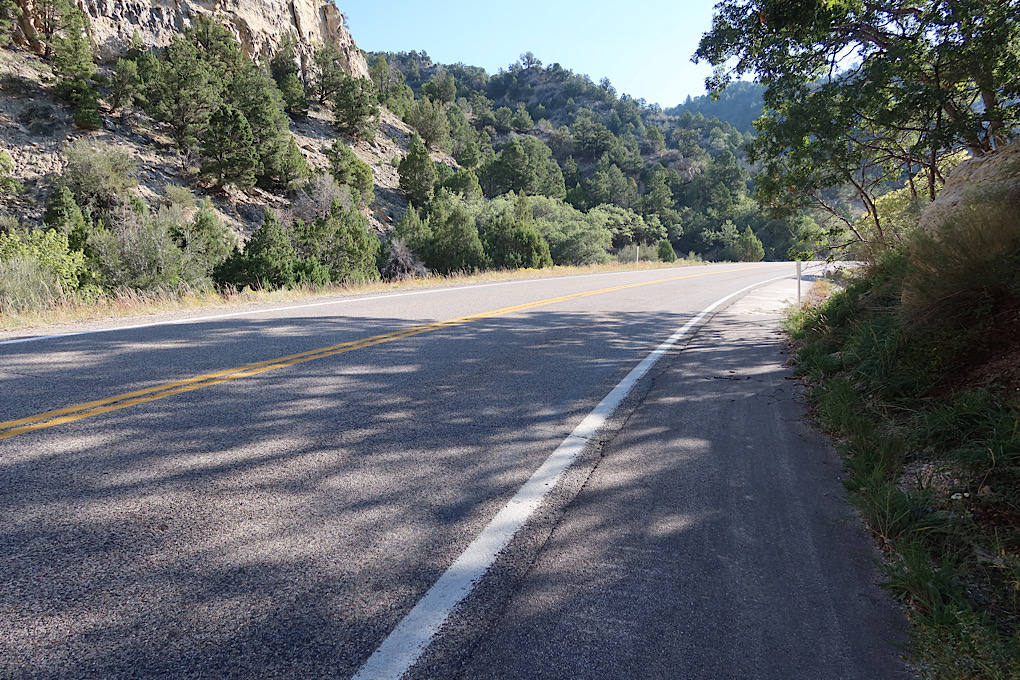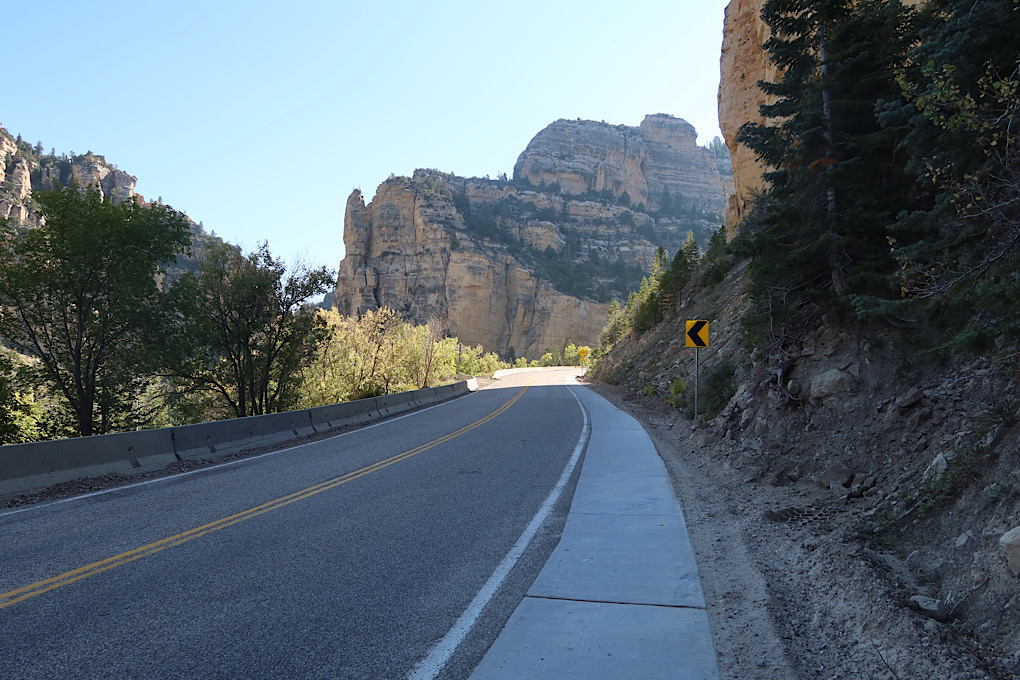 The miles pass really slowly when going uphill. I probably shouldn't stop quite so frequently to check my phone and see just how little my GPS dot has moved.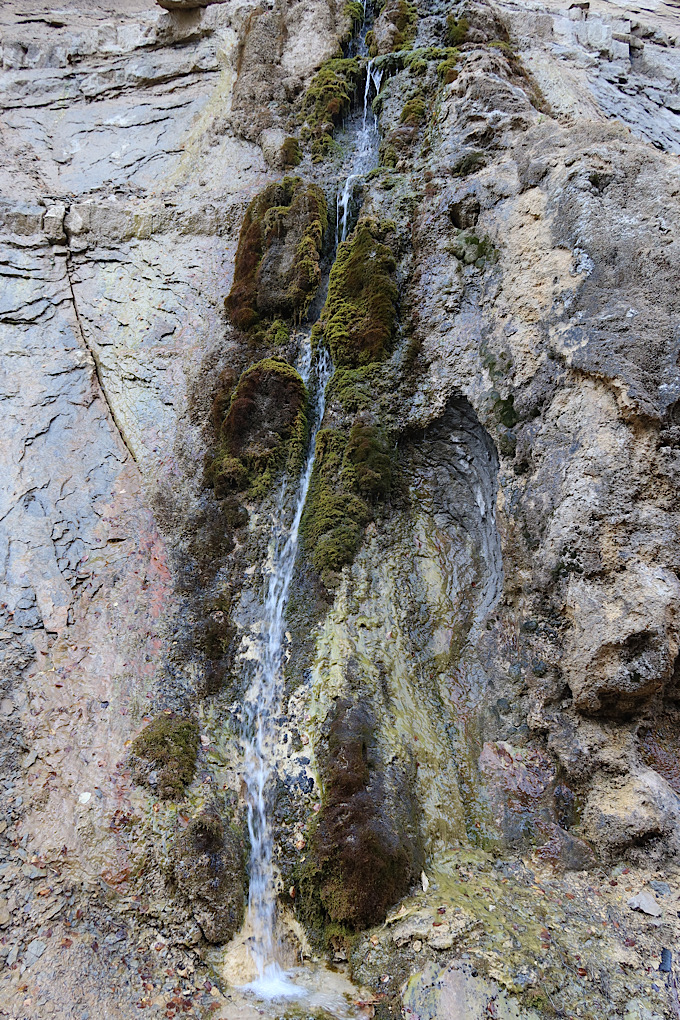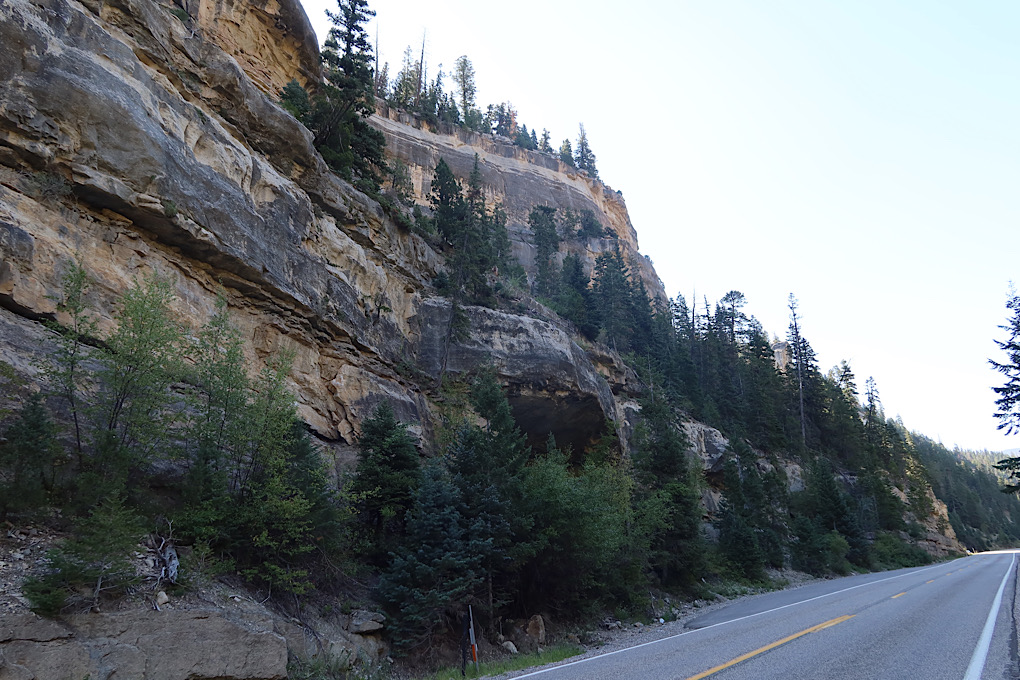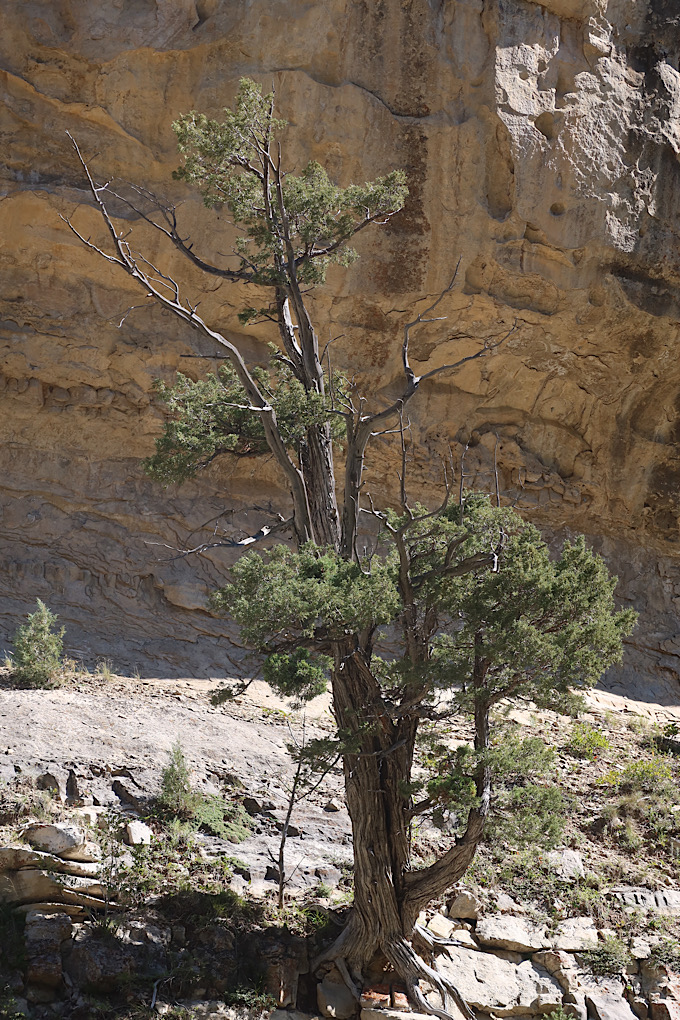 There were a few hours where the entertainment was very slowly getting closer to these red cliffs.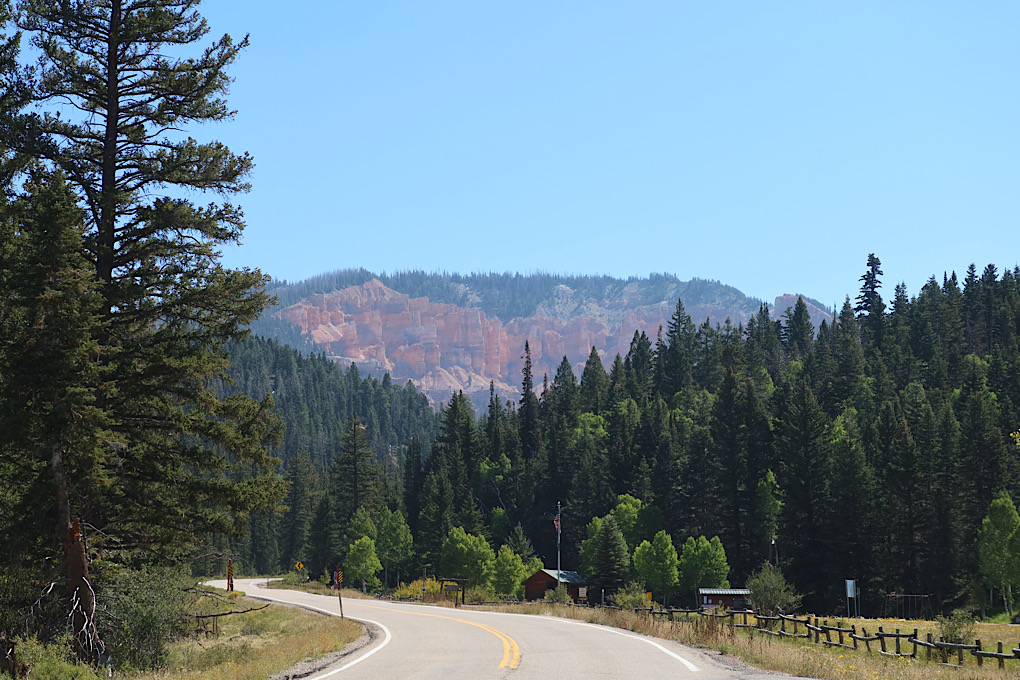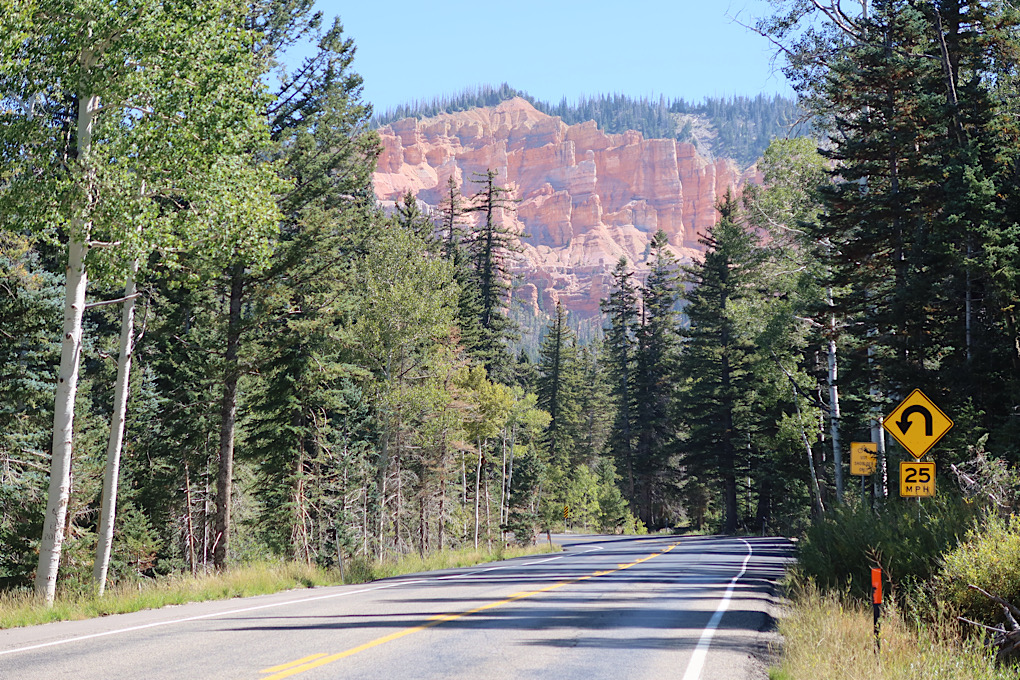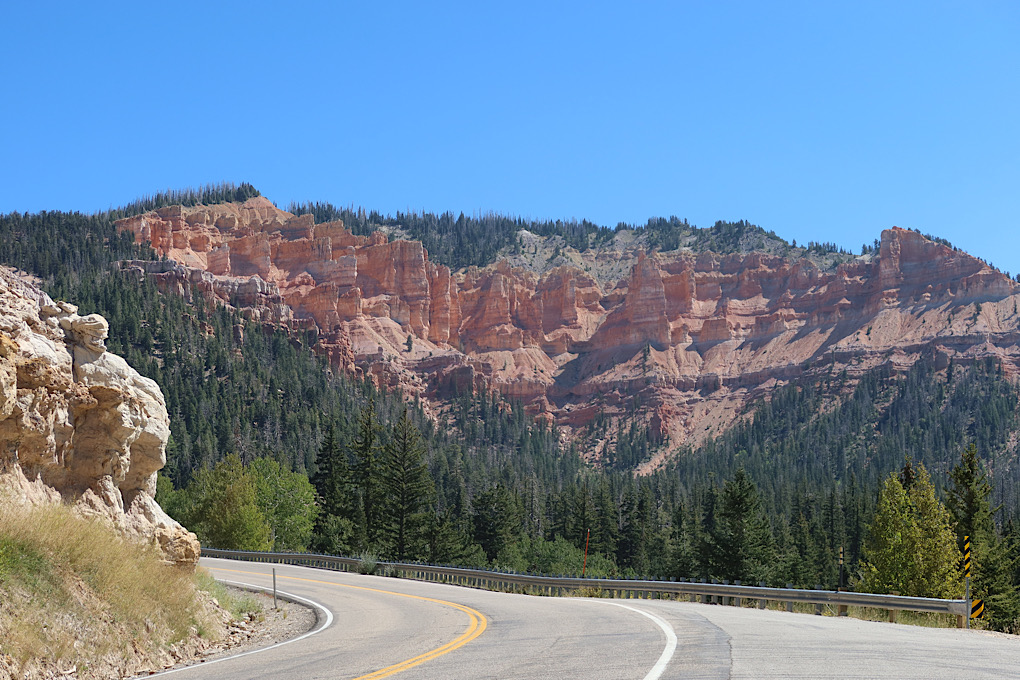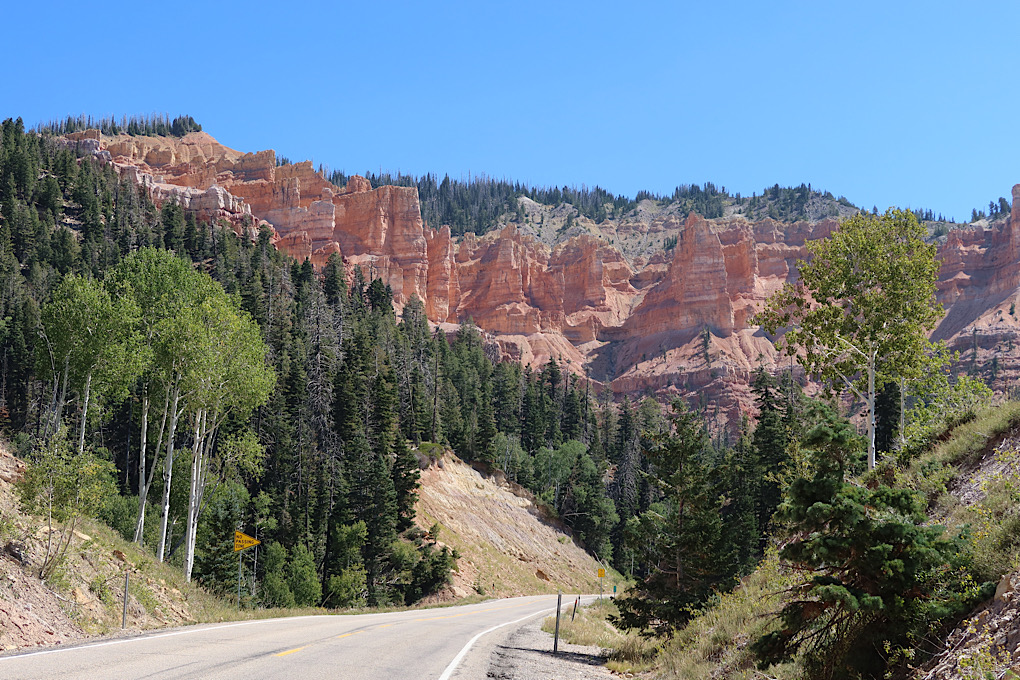 And then somthing that looked like the top of something, but really just gave me a view of a different valley while continuing to climb. This bit was probably the worst on the shoulder front. But the traffic still wasn't too heavy, so it was ok.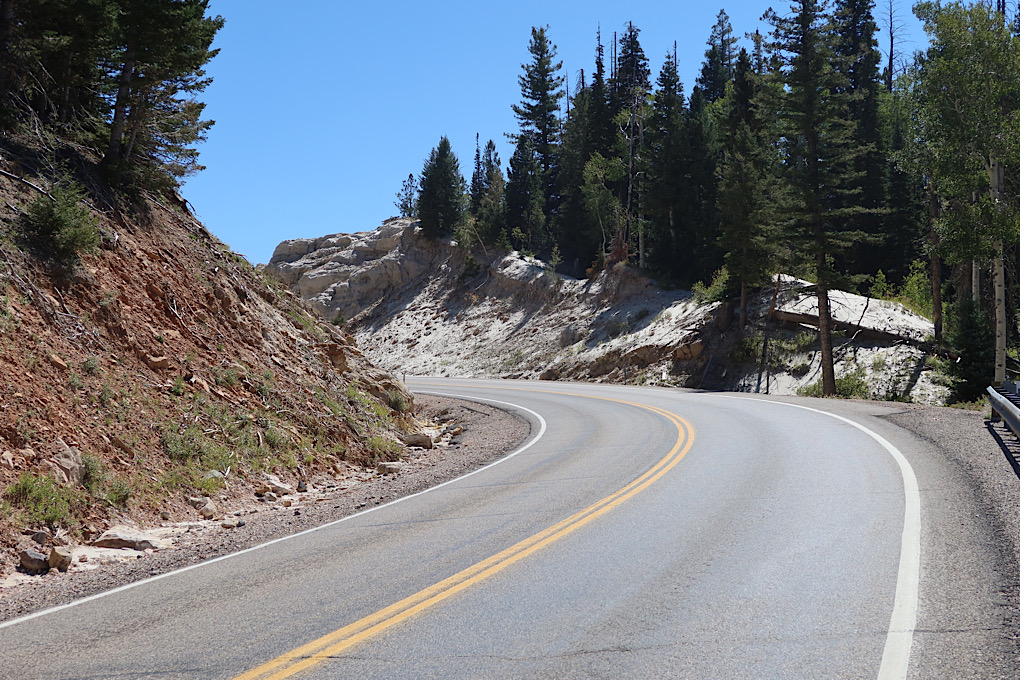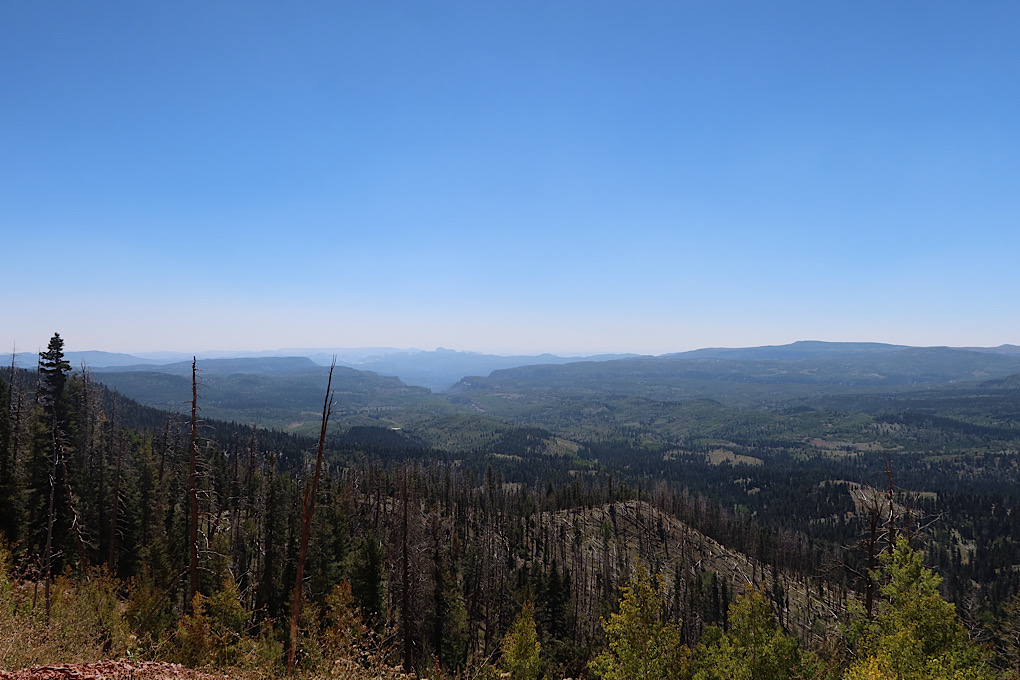 Finally I did reach the summit, with a rather unimpressive sign. But of course I only got a tiny bit of downhill before turning onto the road to Cedar Breaks and continuing to go up.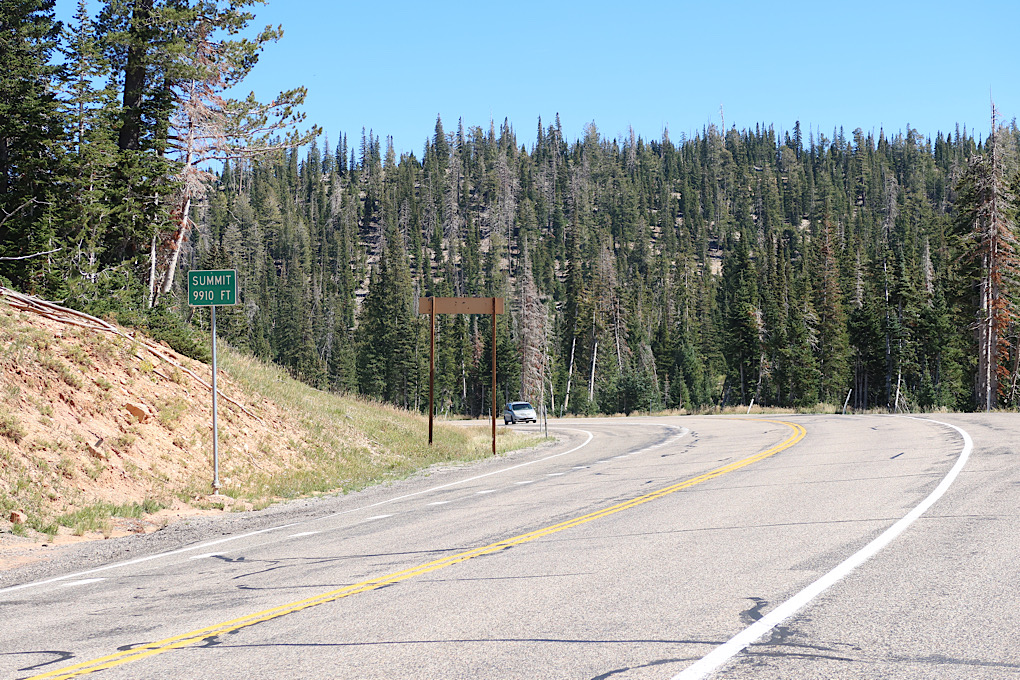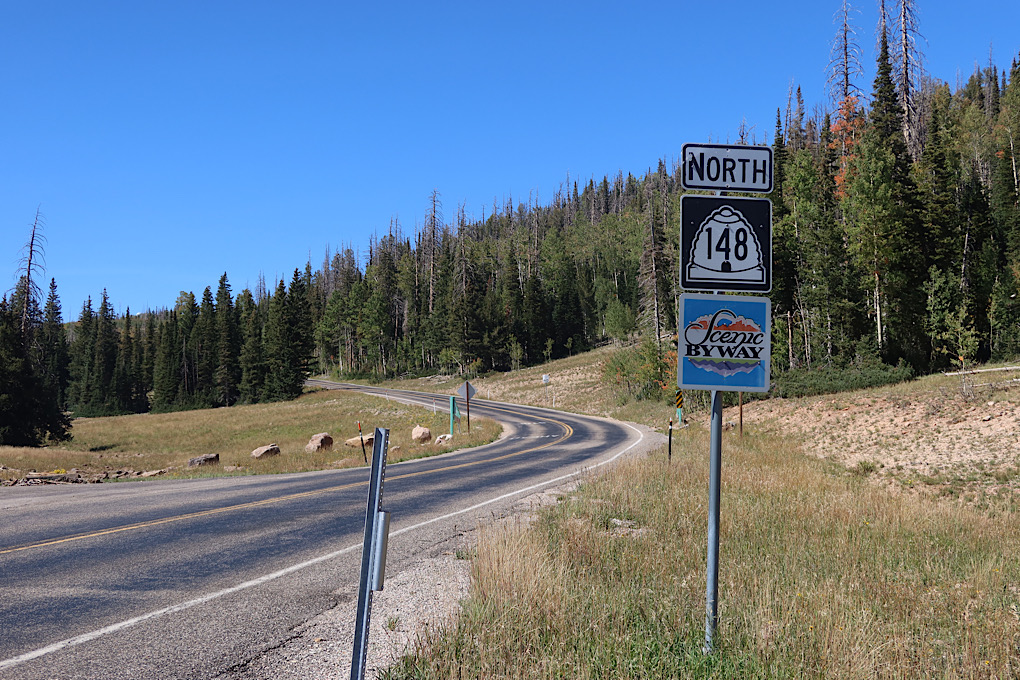 The road to Cedar Breaks went through fairly empty landscape with a grade that was at least a lot lower than the last part of the Cedar Canyon climb. I was defnitely happy to get to the park and the campground.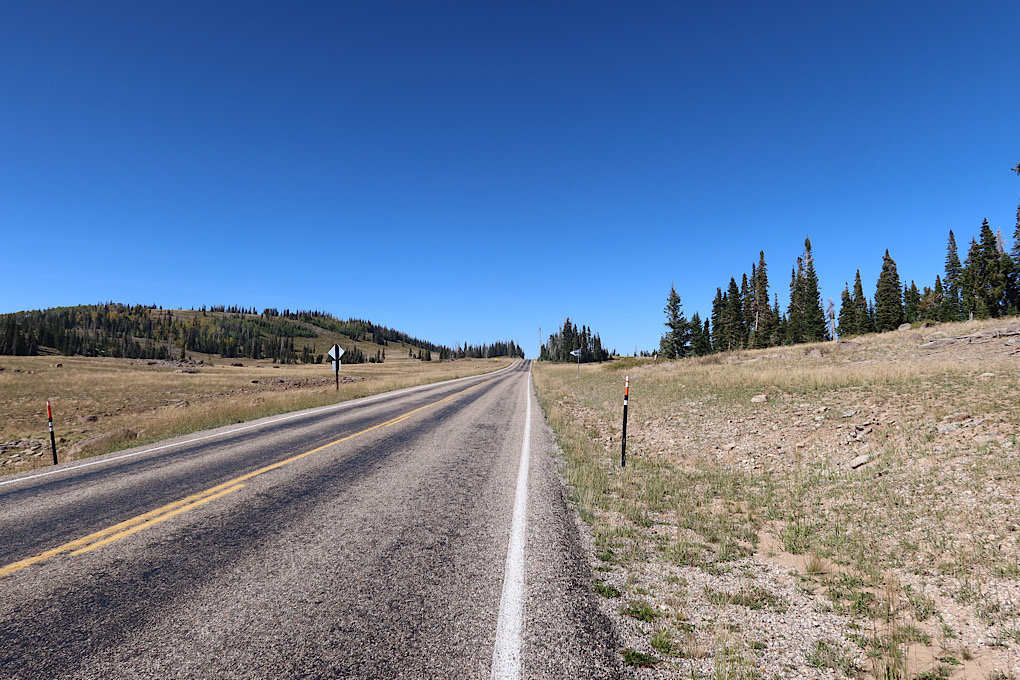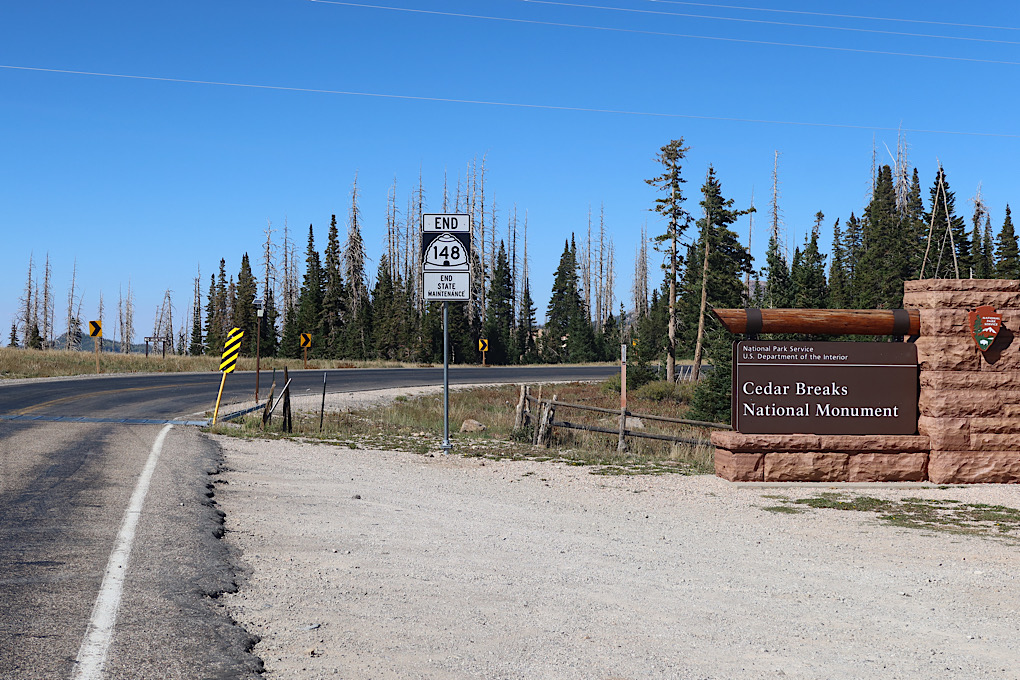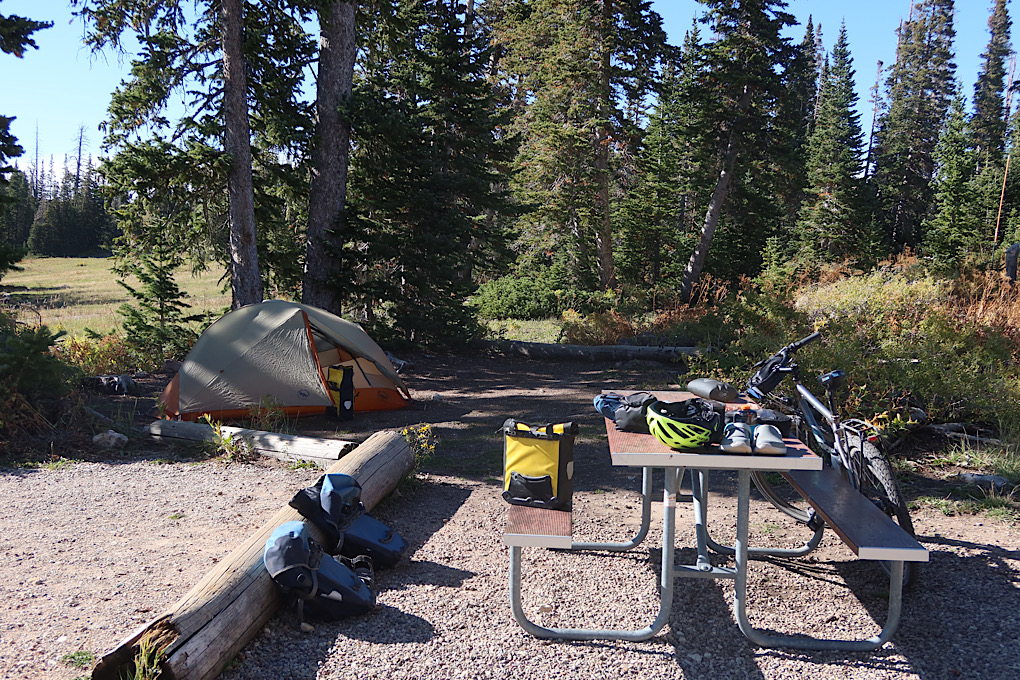 It felt like a long day (and my headphones ran out of batteries before the end) but I still had a few hours to hang out at the campsite before dark. The "hot" showers were cold, but other than that it was a nice spot. Right by my campsite was a trail to "Sunset Overlook" so I decided to walk down it around sunset. It was worth it. I got some gorgeous views over the canyon I had spent the day climbing. I'm not a particularly skilled photographer, but I hung out for 30-40 minutes with a small crowd of people and watchd the sun set, taking occasional pictures.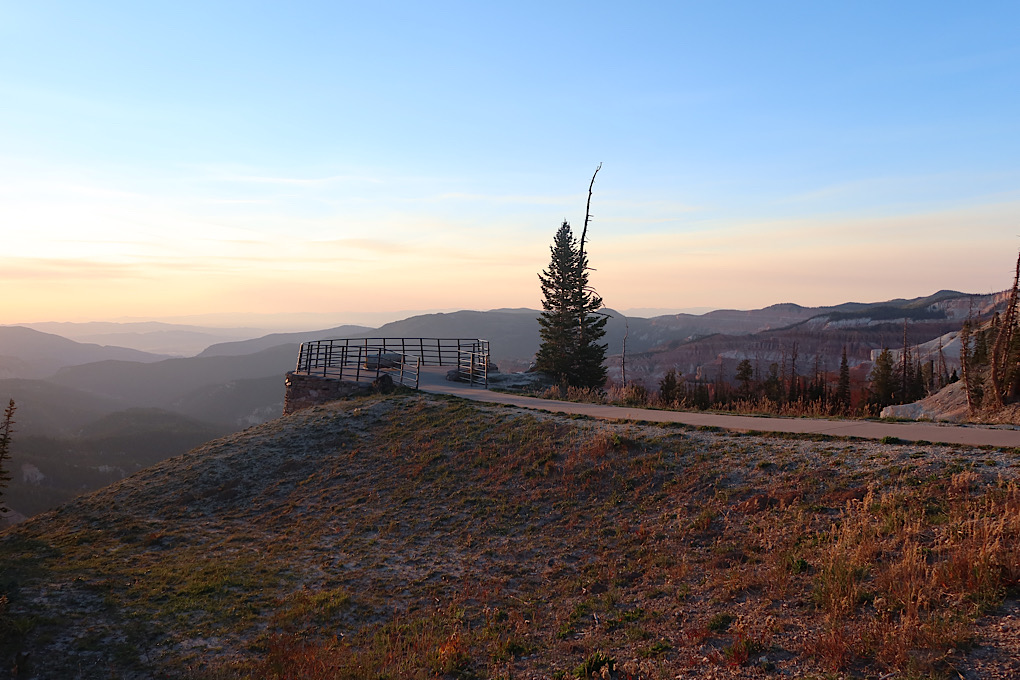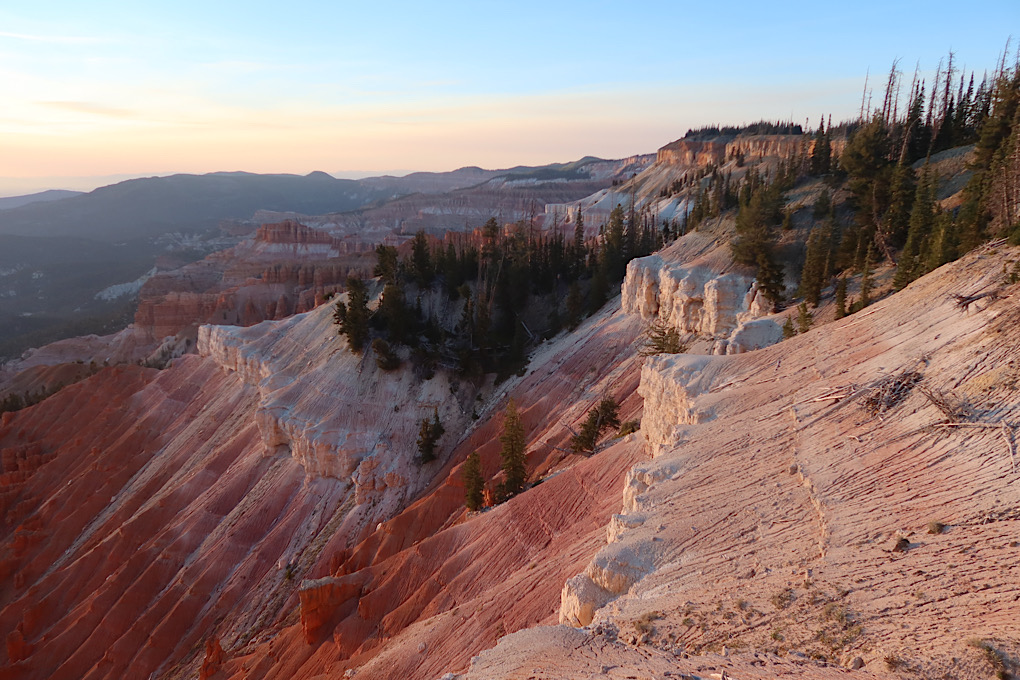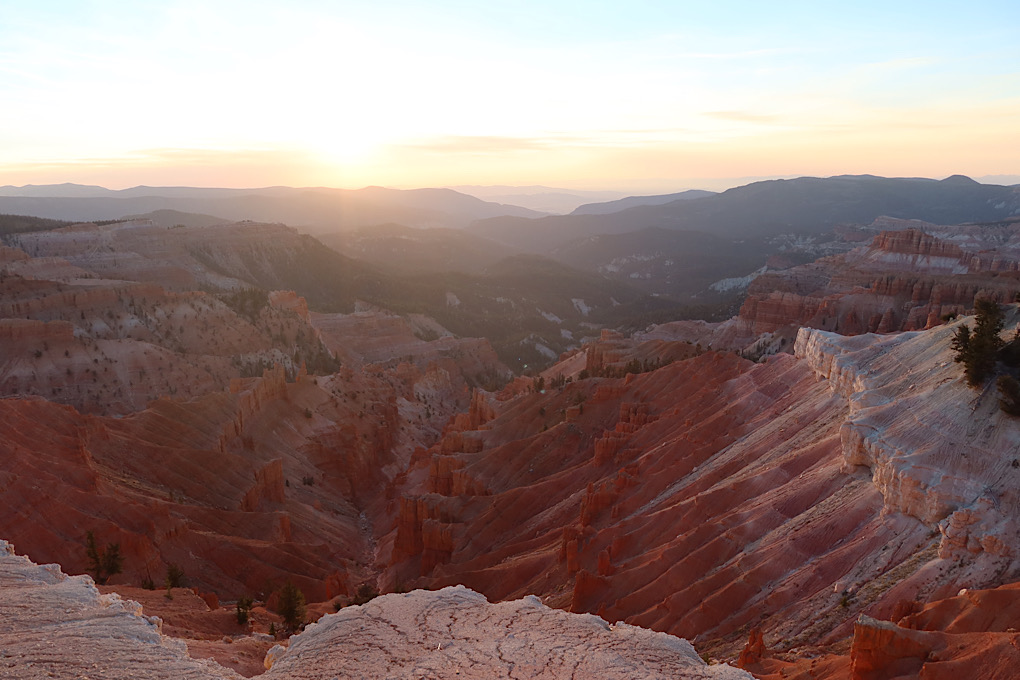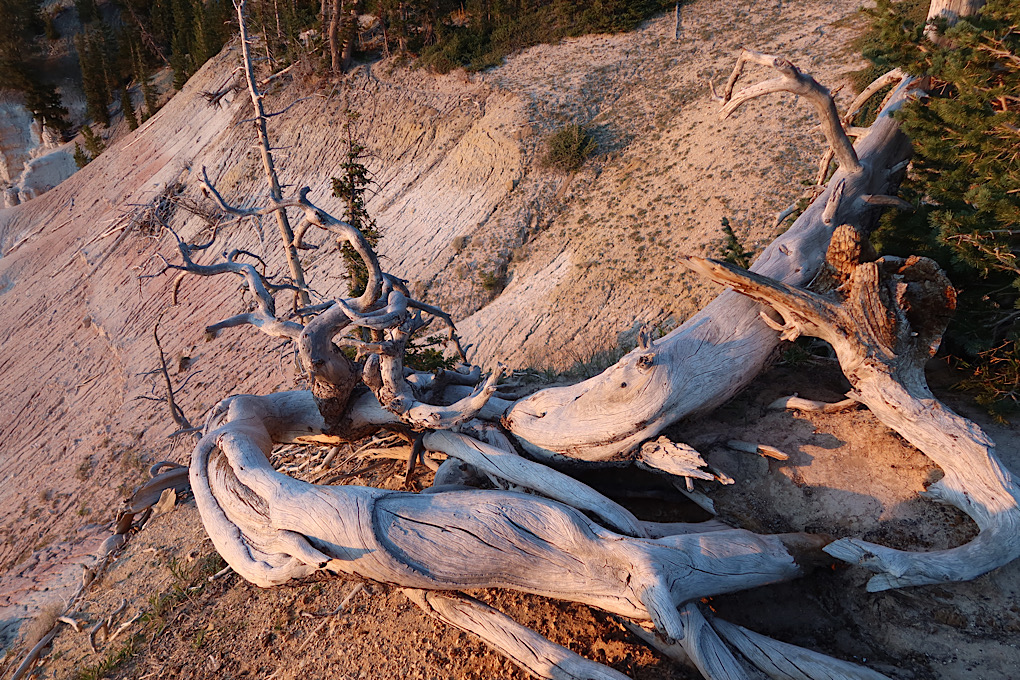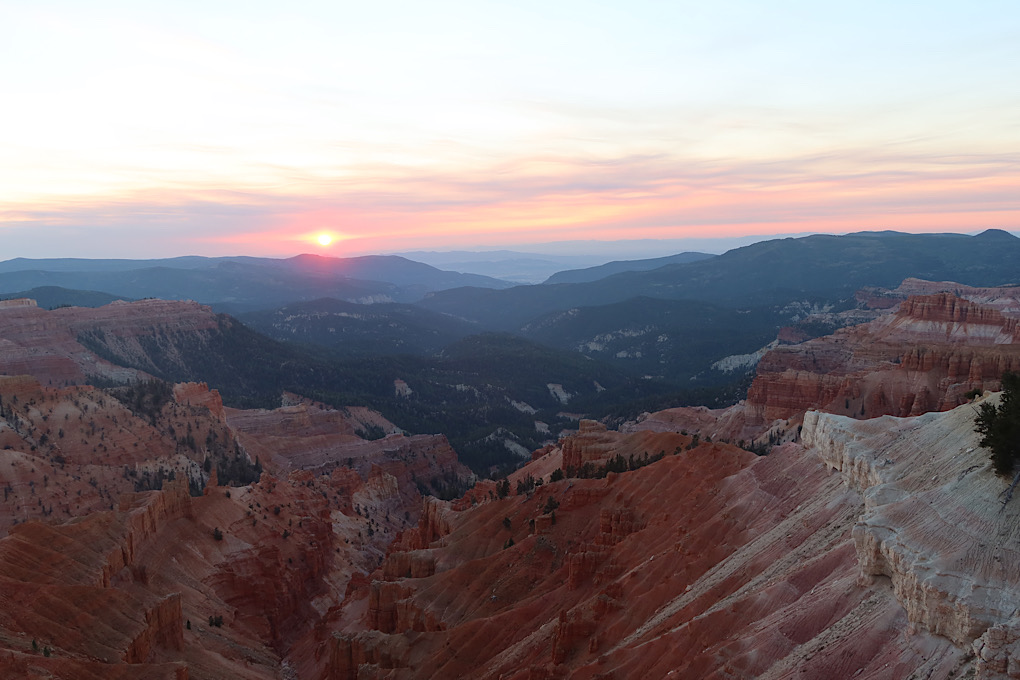 There was a pretty nice moonscape in the opposite direction too, as I walked back to camp. I think that the sunset walk was worth the climb up here.