Southwest Day 19: Driving Route 12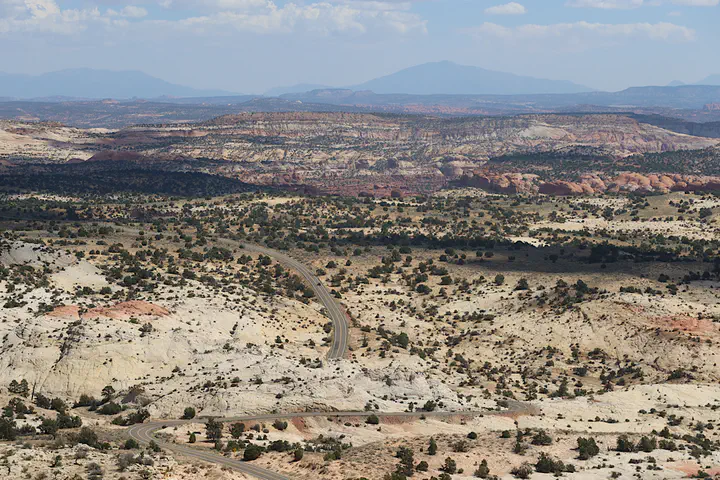 September 11, 2021. A bunch of scenic driving.
I left the motel in a car like a normal person and headed toward Torrey to meet up with route 12. There were a number of pull-offs in Capitol Reef National Park, which I largely used to let people past - there wasn't much traffic at all, but I like driving a lot more when there isn't anyone behind me.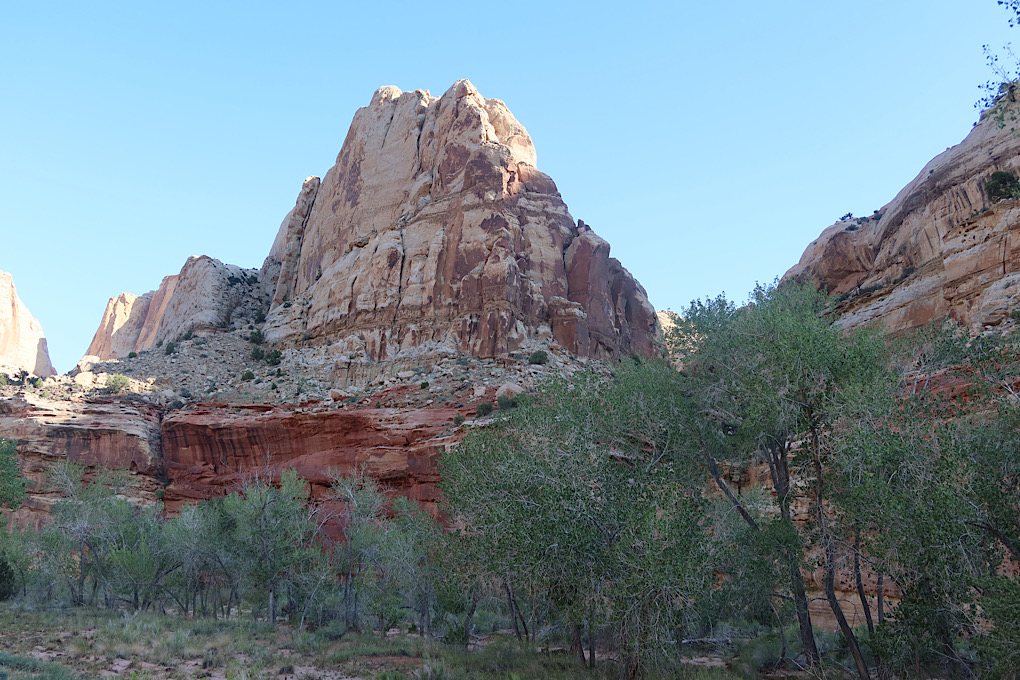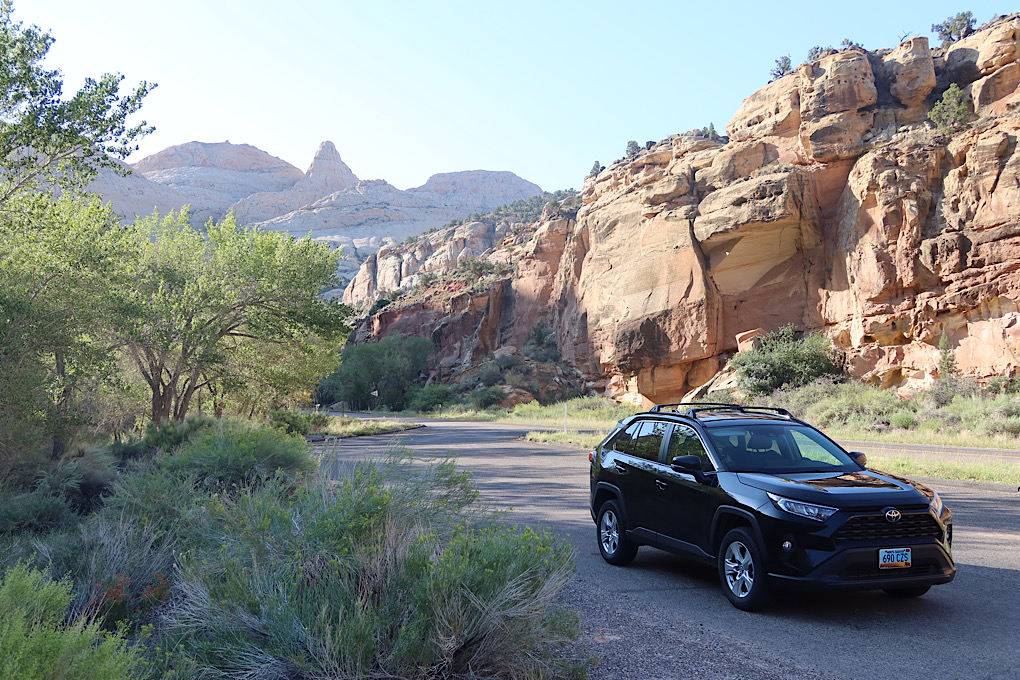 The pull-offs near actual hikes tended to be full, even early in the morning, but I did stop to see the petroglyphs and stroll the associated boardwalk.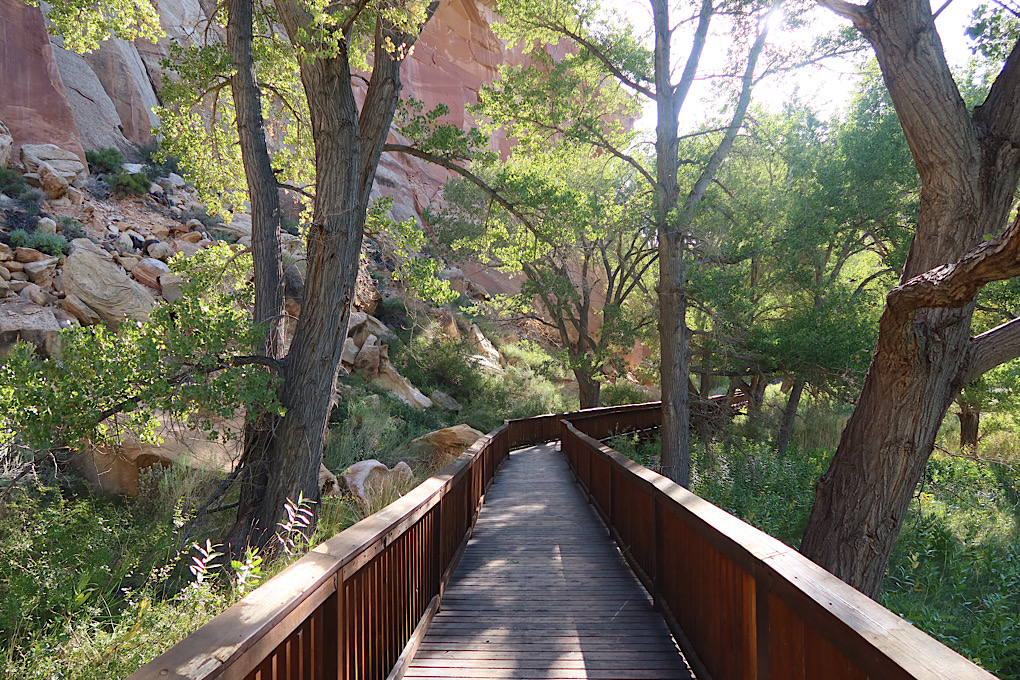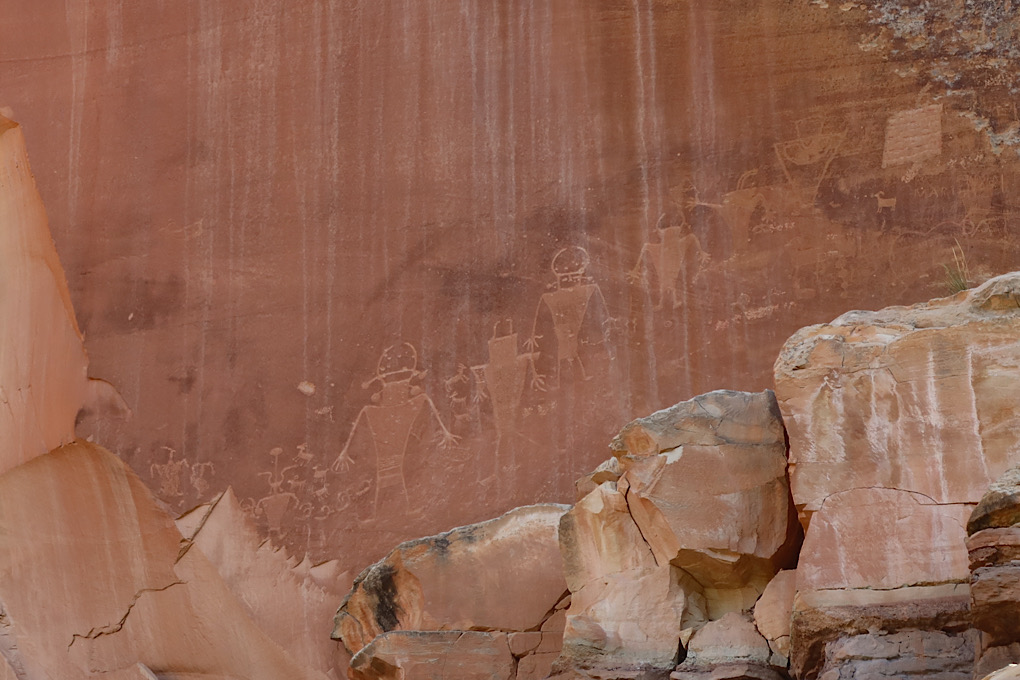 I stopped for gas in Torrey, just so I wouldn't have to worry about it, and then headed down route 12. It started by climbing Boulder Mountain, which didn't do a lot to convince me I would rather be biking. I'm sure it wouldn't have been any worse than the previous passes, but there was a lot of climbing. Some nice views at a couple stops too. The thing about driving instead of biking is that you can't really appreciate views nearly as much. Have to pay more attention to the road and can't just stop all the time. They never put the viewpoints at the right spots either. Probably something about logistics.
I passed through Boulder, and stopped at an interpretive sign that talked about just how remote the town was. It took them a long time to build a road out here. There was something about cream being transported by postal mule train and sometimes spoiling and exploding. Or something like that. I don't particularly like giant cities, but I don't think I'm up for this much remoteness either.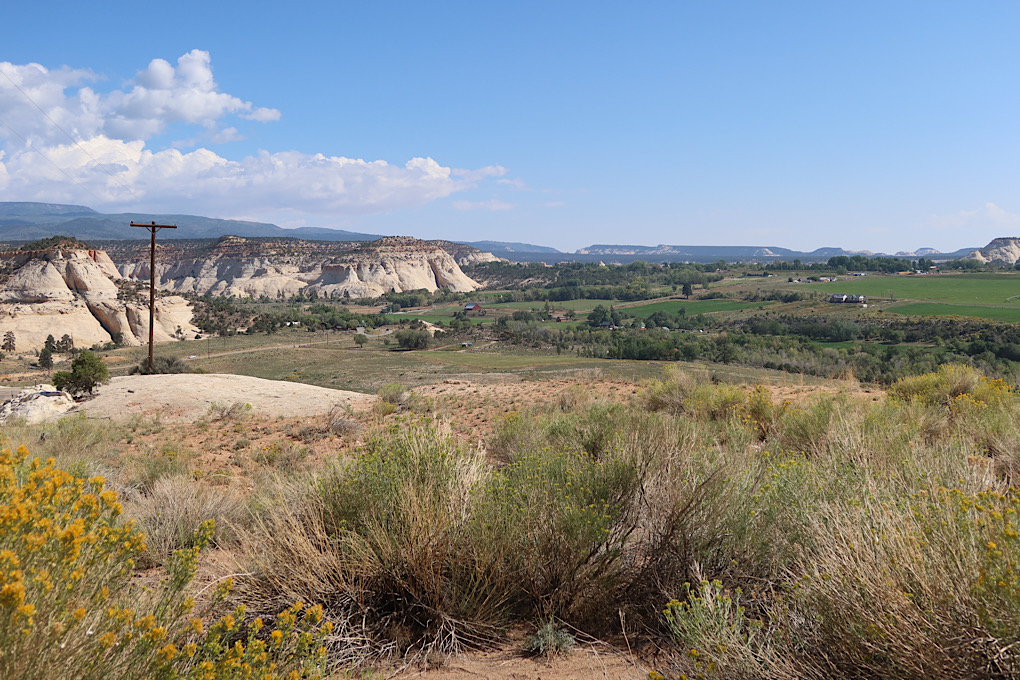 The Hogsback between Boulder and Escalante was dramatic, as promised. The road goes along the top of a ridge without much space on either side. I think it would have been pretty fun to bike though. The drop-offs to either side seem steep in a car, but it looked like going at bike speeds they wouldn't be that disasterous - probably more of a slide than a fall even if one were to swerve off the road. I think a lot of the switchbacks in the mountain passes were worse. I didn't take a whole lot of pictures, but it's a relatively famous stretch of road so there are a lot on the internet.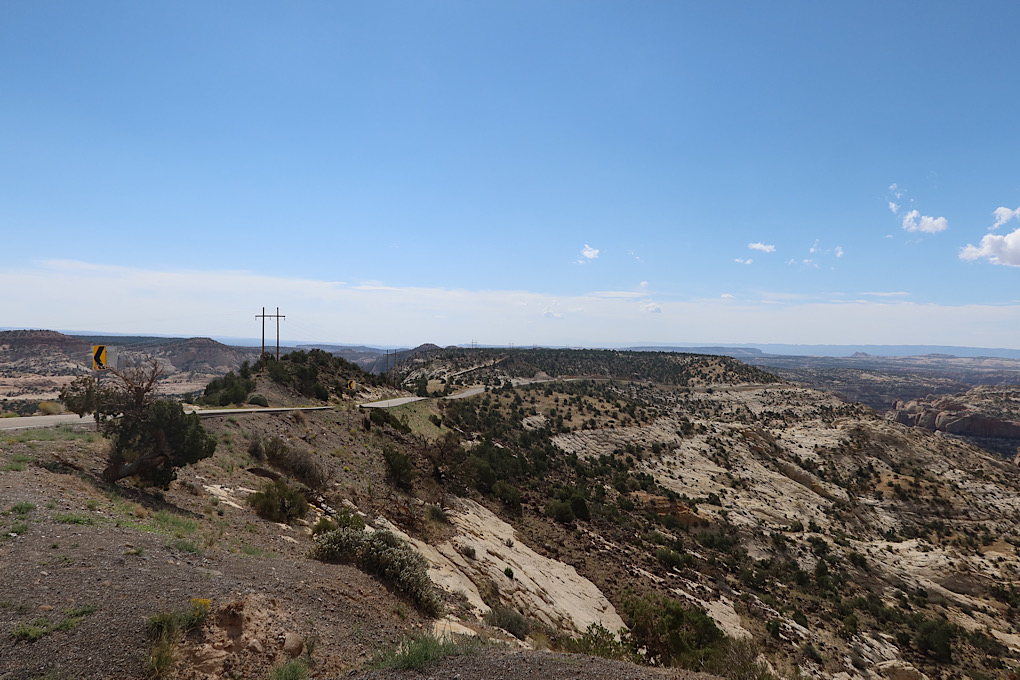 After the most dramatic bit there was a lot of up and down. That actually looked harder to bike, and sure enough I saw two lightly loaded bikers very (very) slowly making their way up the road while I was stopped for a break. They were the only bikers I saw while driving. The scenery was dramatic, but I'm not too sad to have skipped biking through this bit.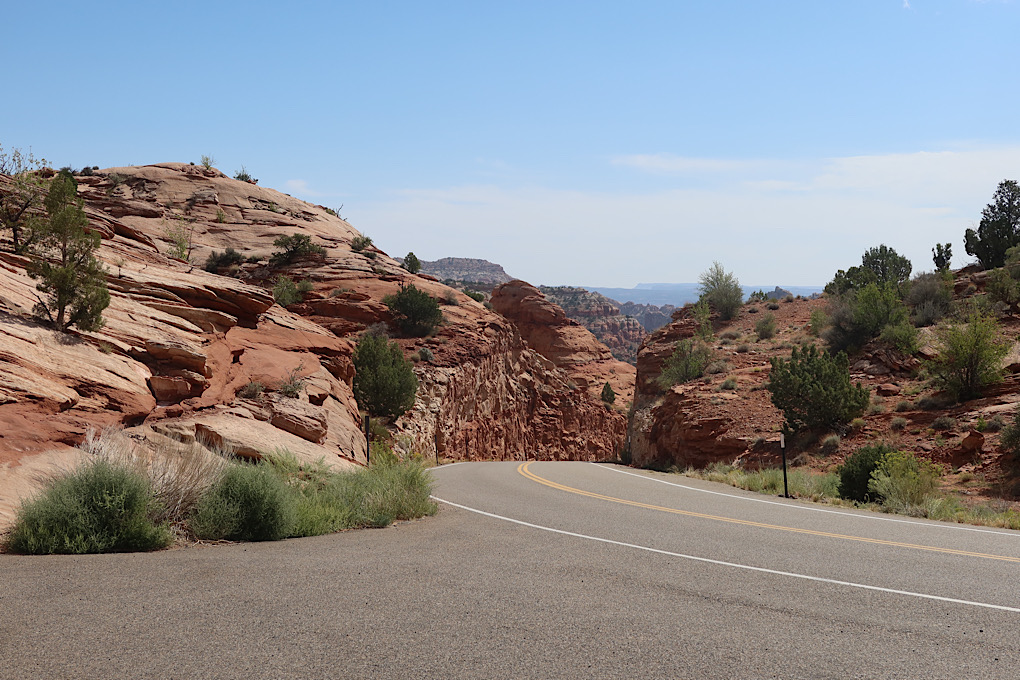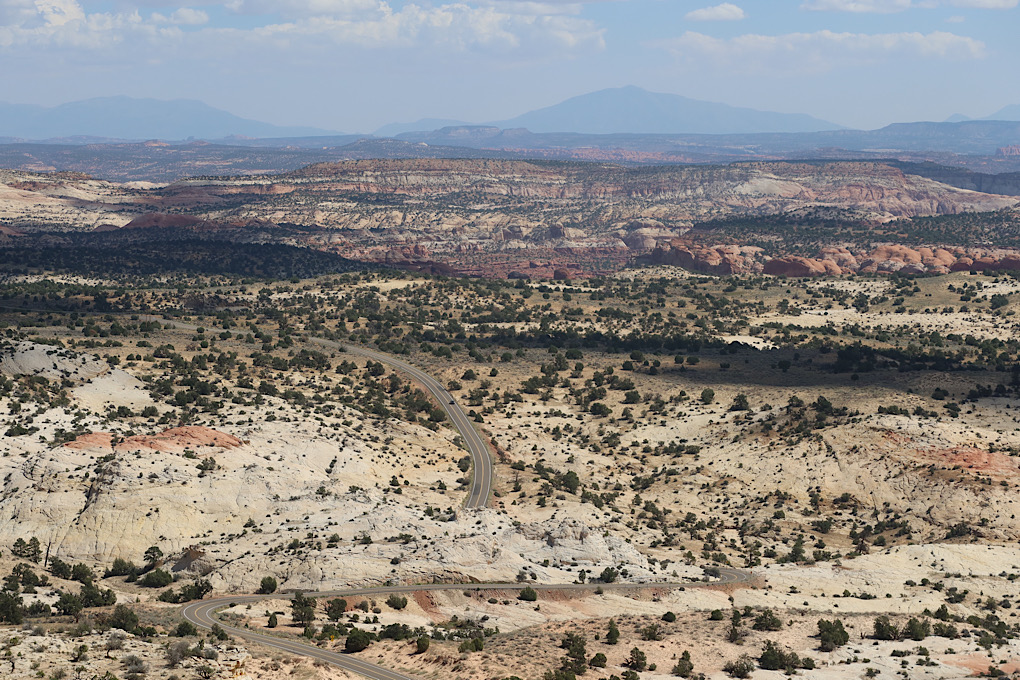 The scenery shifted a bit as I got toward Bryce Canyon. My plan is to hit Bryce by bike, so I didn't do too much looking around, except to notice that there's a nice bike path paralleling route 12 through much of that stretch. Hopefully I'll be back at a slower pace to check it out. I also previewed the route I plan on taking down 89 toward Arizona. Looked mostly pretty good for biking with only a couple short stretches without great shoulder. Should be fine. It's a little weird to get the vehicular preview, but everything seems really different by bike, and that's the piece that isn't technically on any of the Adventure Cycling routes, so it's nice to ensure it's possible.
I turned toward Zion on highway 9 and drove slowly through the park. I know people bike this road since I've seen a lot of blogs on the internet. It's certainly scenic. It's also very narrow and pretty hilly with a lot of traffic. Again, I wasn't regretting having a car for this bit. Especially through the tunnel (bikes aren't allowed, for good reason, so one has to hitch a ride with someone with a pickup).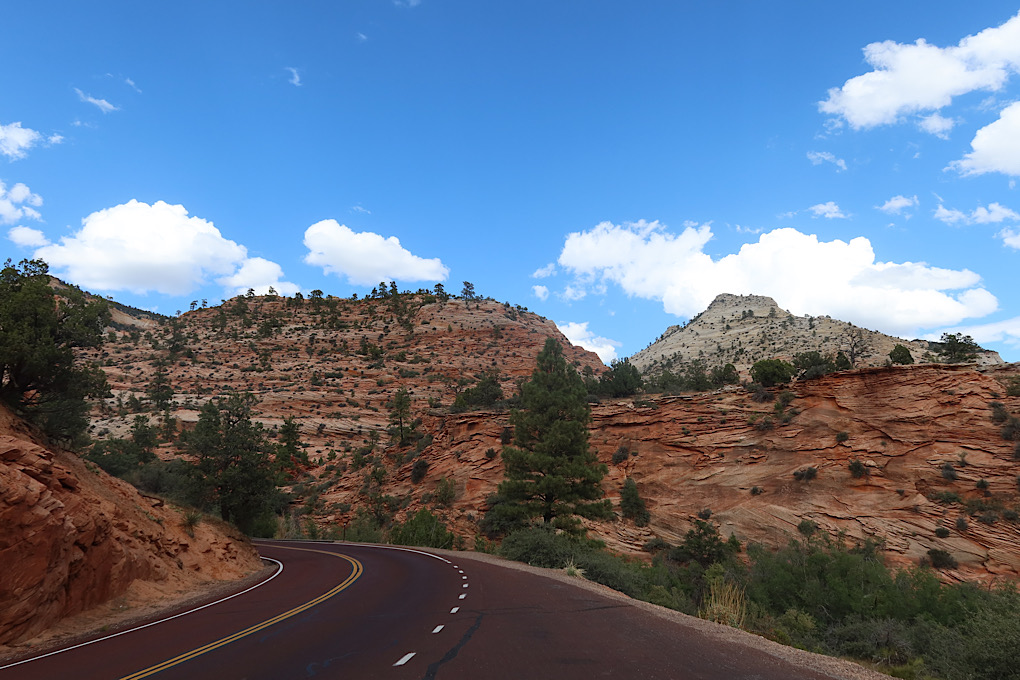 I didn't really explore too much in Zion today - that's my plan for tomorrow. Instead I drove out the other side of the park to Springdale and found my rather uninspiring campsite at the commercial campground there. At least I got the site on the end of the row so I was a little less crammed in between large groups with giant tents.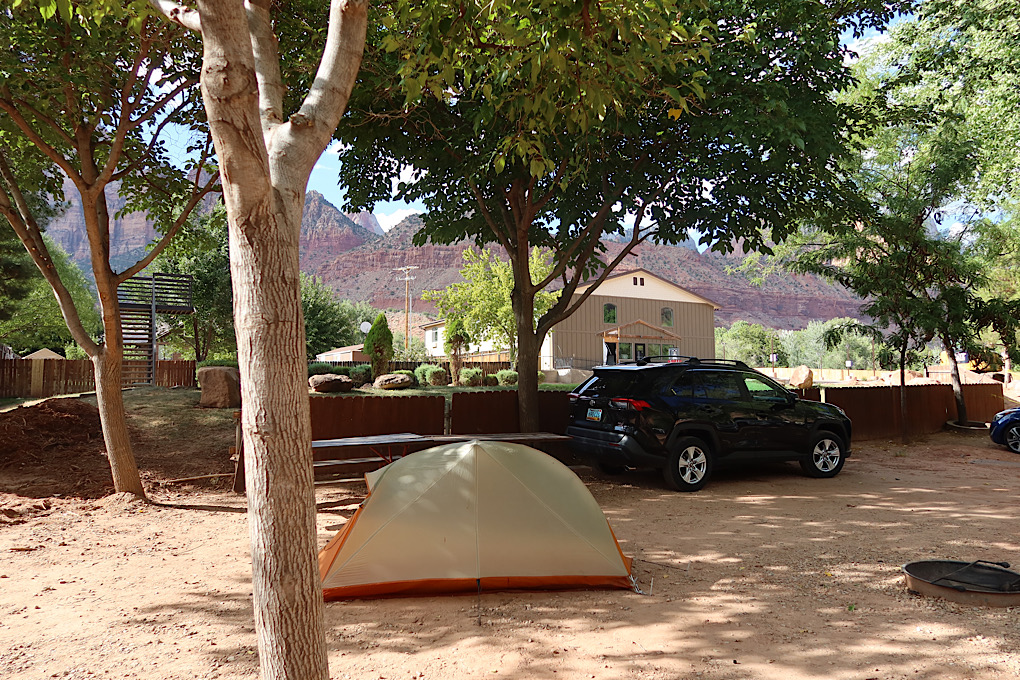 Zion is definitely scenic, but it's also very crowded. I suppose I did end up here on a weekend, but I think I would still trade a bit of scenic drama for a lot fewer people. I think the Black Canyon of the Gunnison wins on that front this trip. Lots of drama, and only a moderate number of people.