Southwest Day 18: Biking to the airport rental car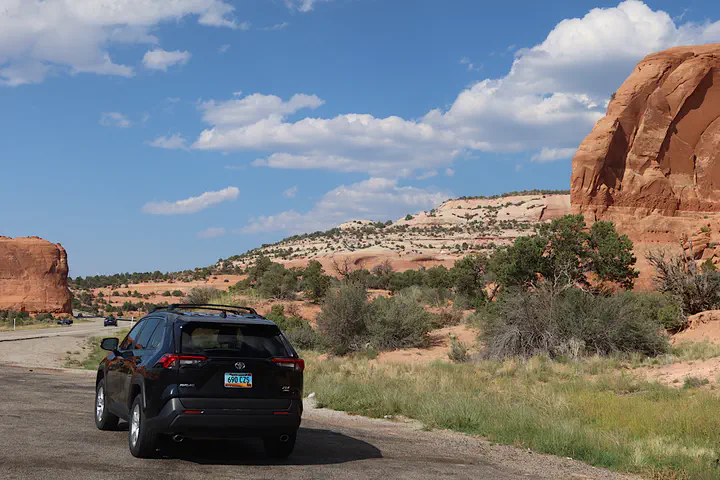 September 10, 2021. 17 miles, 938 ft of climbing. Plus a bunch of driving.
Today was the start of the non-biking cheat-code version of this bike tour. I picked up a rental car in Durango and drove part of the way toward Zion, ending in Hanksville, UT.
The only car rental options were at the airport, about 17 miles away from my hotel. I thought about getting a shuttle to the airport because it seemed like that's the sort of thing one does. But then I checked street view on the roads to the airport and decided biking there was perfectly feasible. Turns out it was. I left most of my stuff at the hotel and biked the length of the bike trail and then another 10 miles or so on uninspired but perfectly bikable roads. The Durango airport is tiny - reminded me most of the small airport I flew into in Chile on my last trip. It was trivial to bike up to the terminal and roll the bike right up to the rental car counter. I had to wait for a little while, but soon enough had an SUV big enough for me to just throw the bike in the back (Toyota RAV4). I drove back to the hotel to get the rest of my stuff, and then took off toward Utah.
Cars are a lot faster than bikes. They also make me more nervous. But I remembered how to drive, and soon enough was in Utah and starting to see lots of red rocks.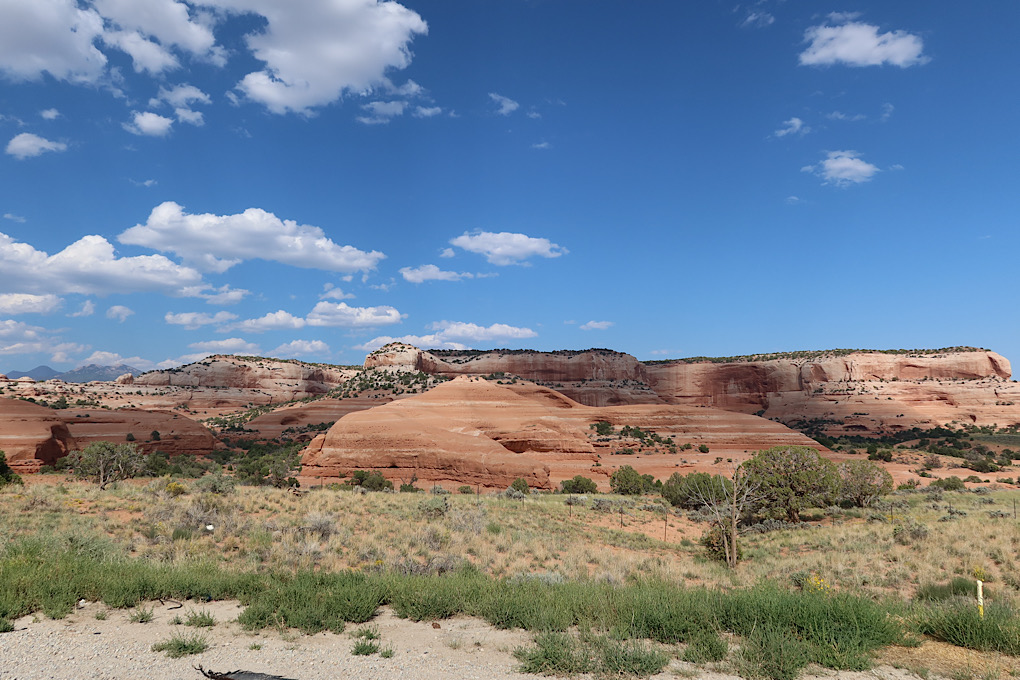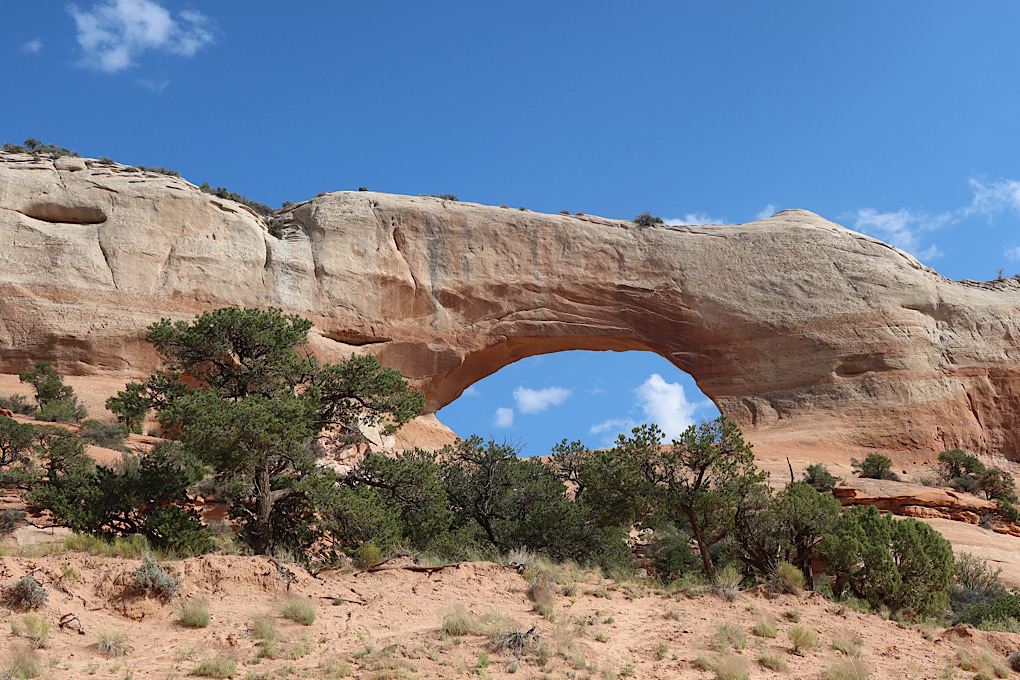 My plan was to drive up to I70 and then head to Hanksville and meet up there with the route I would have biked. Route 12 through Utah is supposed to be quite scenic, so I might as well see it somehow.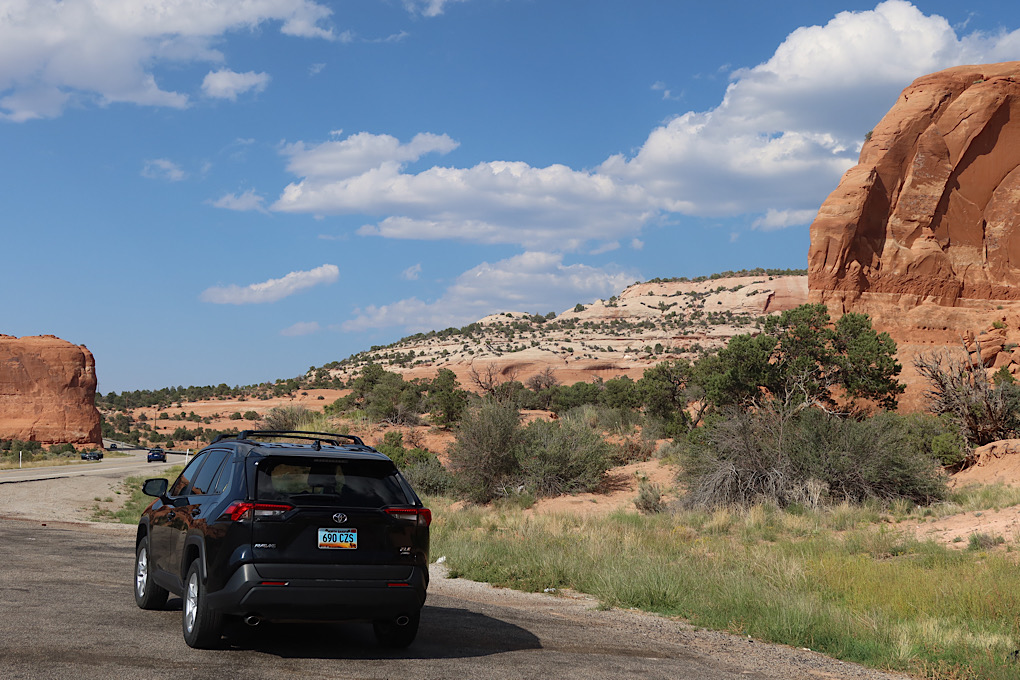 The drive was very scenic until north of Moab, when it went from red cliffs and interesting rocks to miles and miles of drab sand. The stretch along I70 was both extremely desolate and also extremely windy. To the point where even in a car I was slowing down. I wouldn't have been biking here regardless, but it definitely reminded me of the Argentinian segment of Patagonia. I was glad to have the vehicle.
As I went south from I70 toward Hanksville things stayed pretty empty but at least started to have a little bit of vegetation.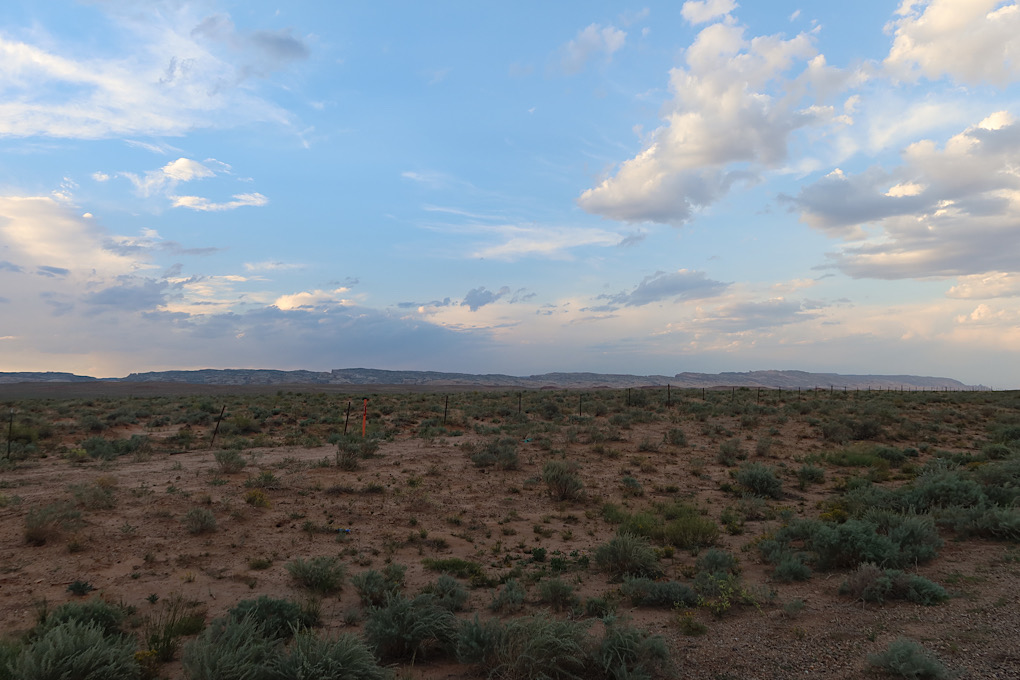 There were a lot of dramatic clouds from whatever weather system was causing the wind. I never saw any rain, but it did make for some pretty interesting lighting. My camera's logic really exaggerated it, but I'm just going with it.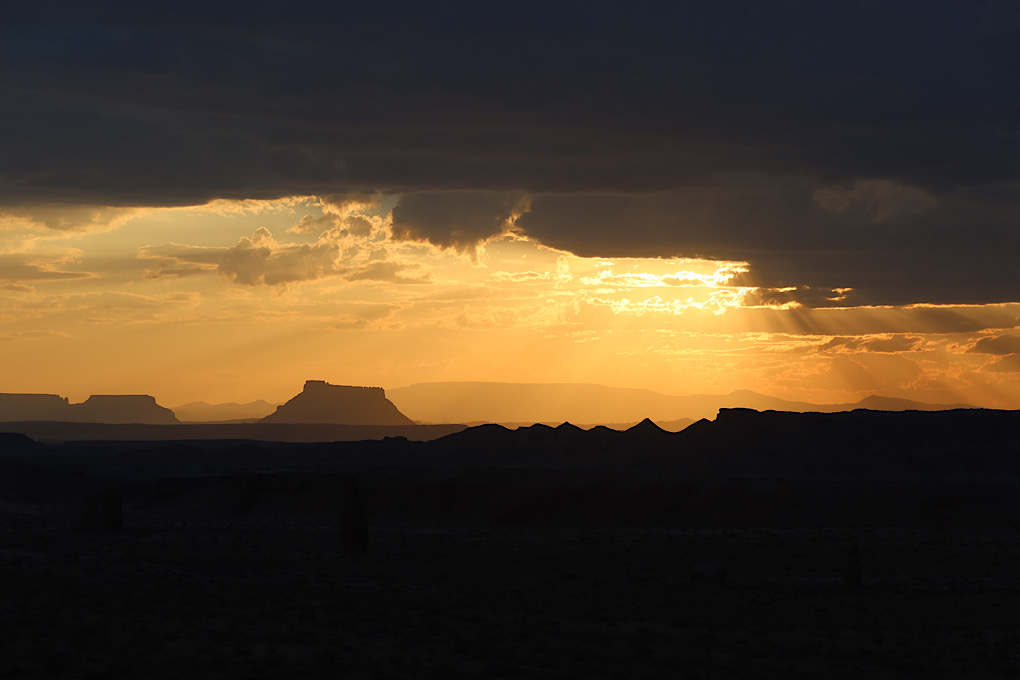 I also started to see interesting rock formations again.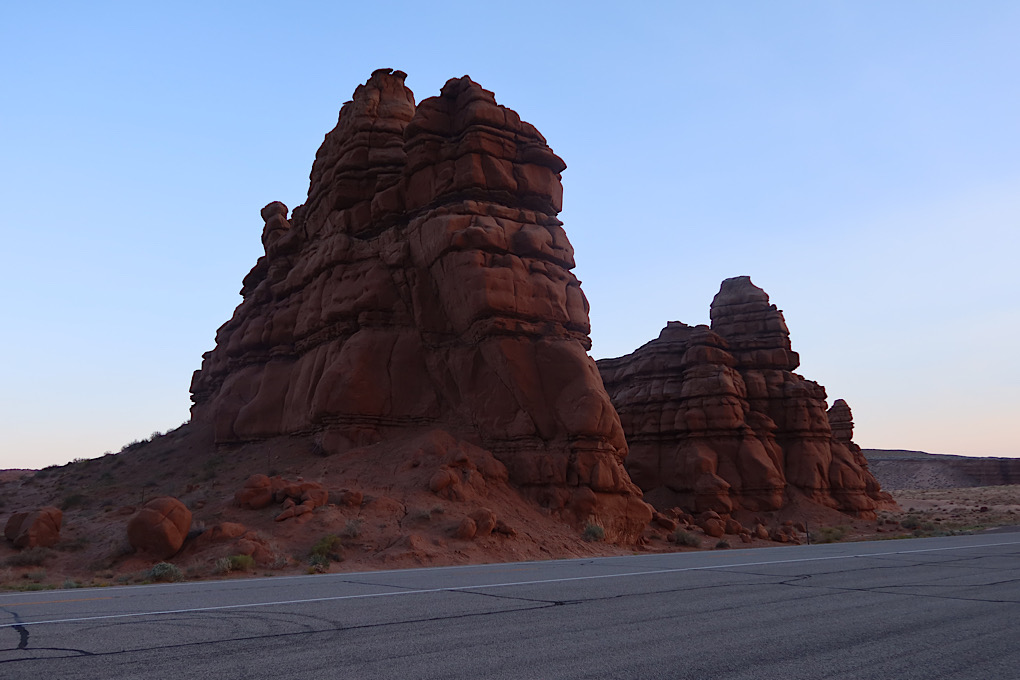 Hanksville is tiny. I'm sure that if I had spent several days biking on 95 it would have seemed like a metropolis. But the motel is actually pretty nice. Leaky faucet in the bathroom, and nothing fancy, but comfortable and I restocked my oatmeal supply a bit from the breakfast offerings in the room.
I feel like I'm traveling incognito. I drive up to places and check in like everyone else, and nobody gives me funy looks about arriving by bicycle or being a solo woman, etc. Shhh, dont tell anyone there's a bicycling in the back and I'm not actually from North Dakota (like the car).