Southwest Day 11: Ridgway State Park to The Bivvy Telluride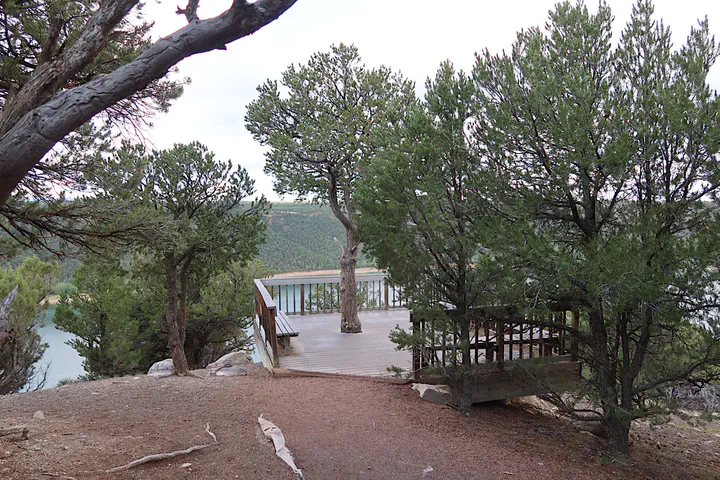 September 3, 2021. 32 miles, 2430 ft of climbing.
I got a slow start today because I was waiting for clothes and my tent to dry. Seemed like it rained overnight or something. I walked around some of the trails near the campground in the morning, and I continue to think this is a nice camground.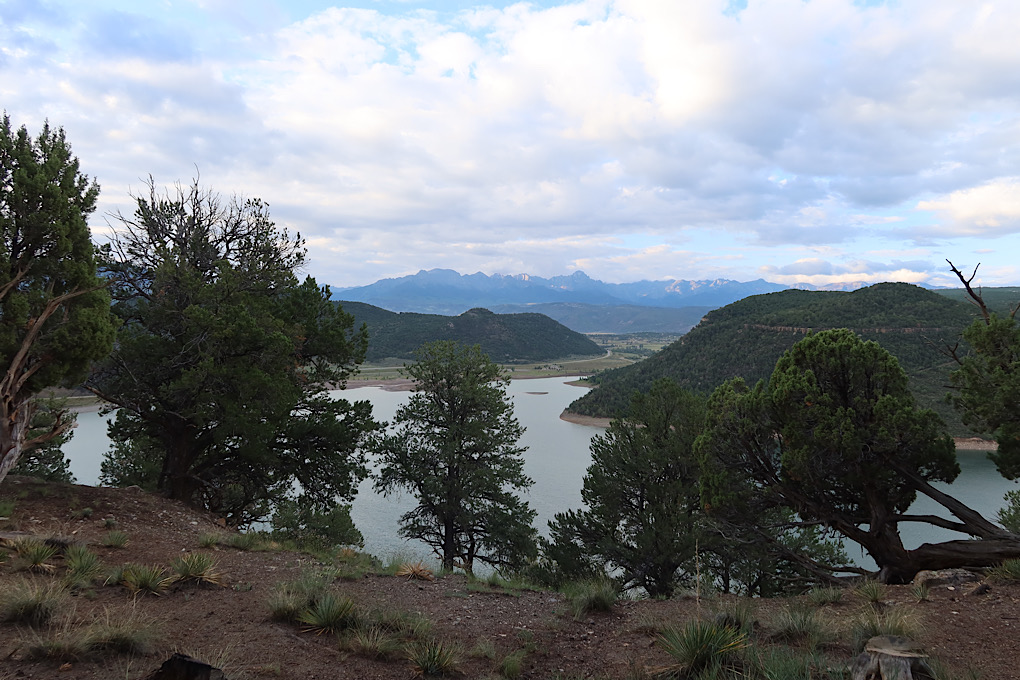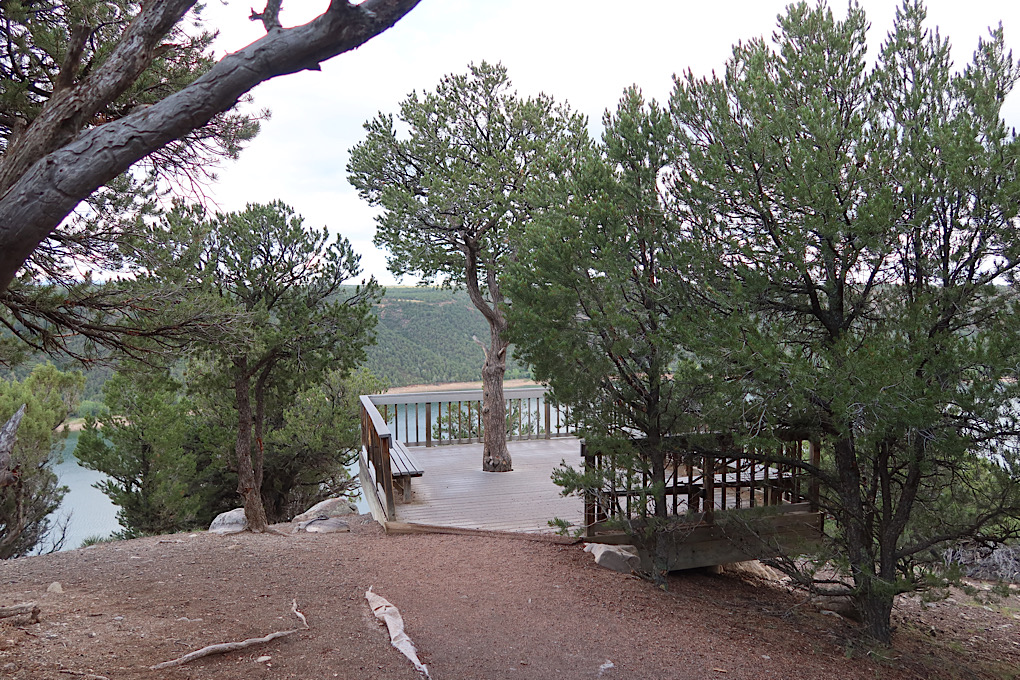 I thought about trying to spend another night at Ridgway, but the place was completely booked. It's Labor Day weekend, after all. The couple next door said that they never made reservations, which sounds stressful to me. I made reservations for the Bivvy Telluride Hostel for the next two nights because it was the only place (including campgrounds) I could find in the area over the weekend. My neighbors didn't know where they would be staying tonight - I would rather have the security even if it means occasionally having to deal with canceling reservations.
Given that I wasn't going too far and had aforementioned reservations, I again got a slow start and left around 11, I think. I got the downhill out of the campground, but then it was uphill for the first half of the day.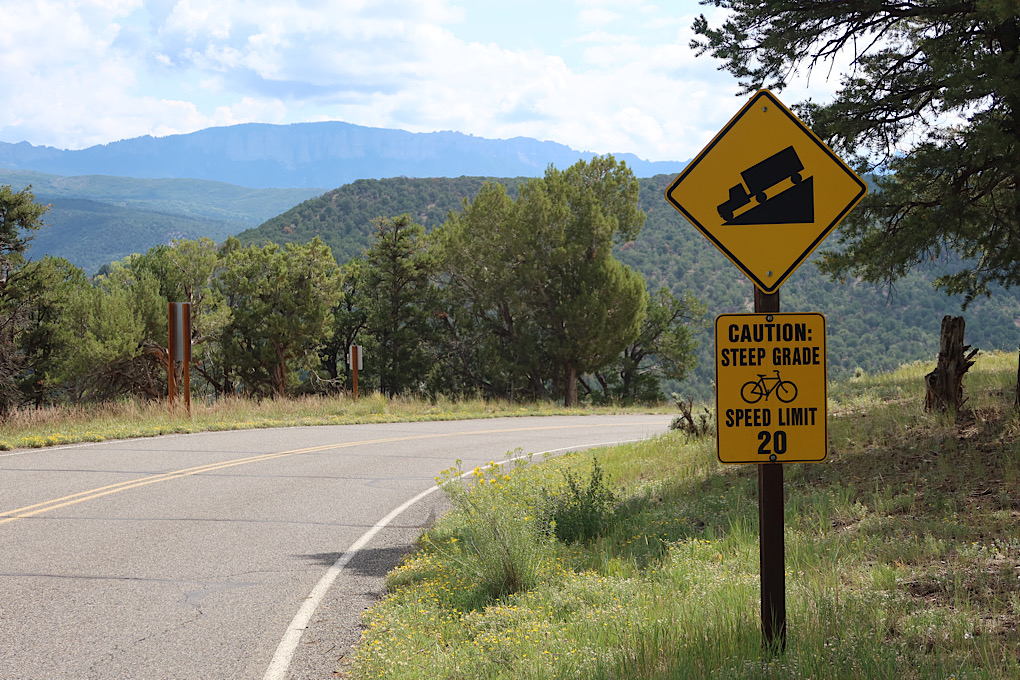 There was a bike trail through the rest of Ridgway State Park all the way to the town of Ridgway, which was nice.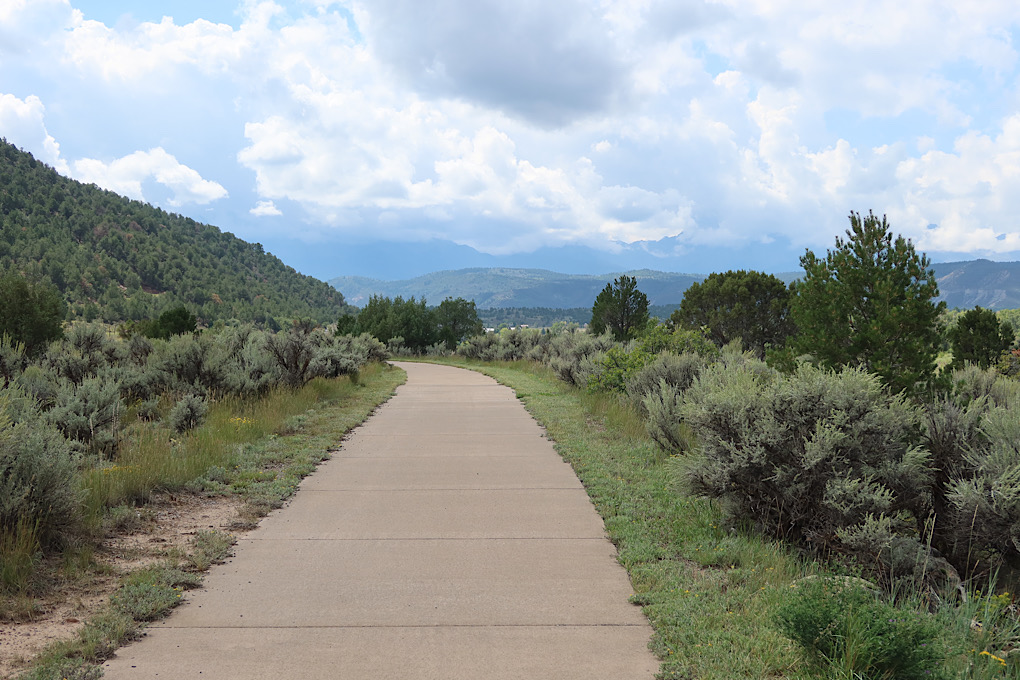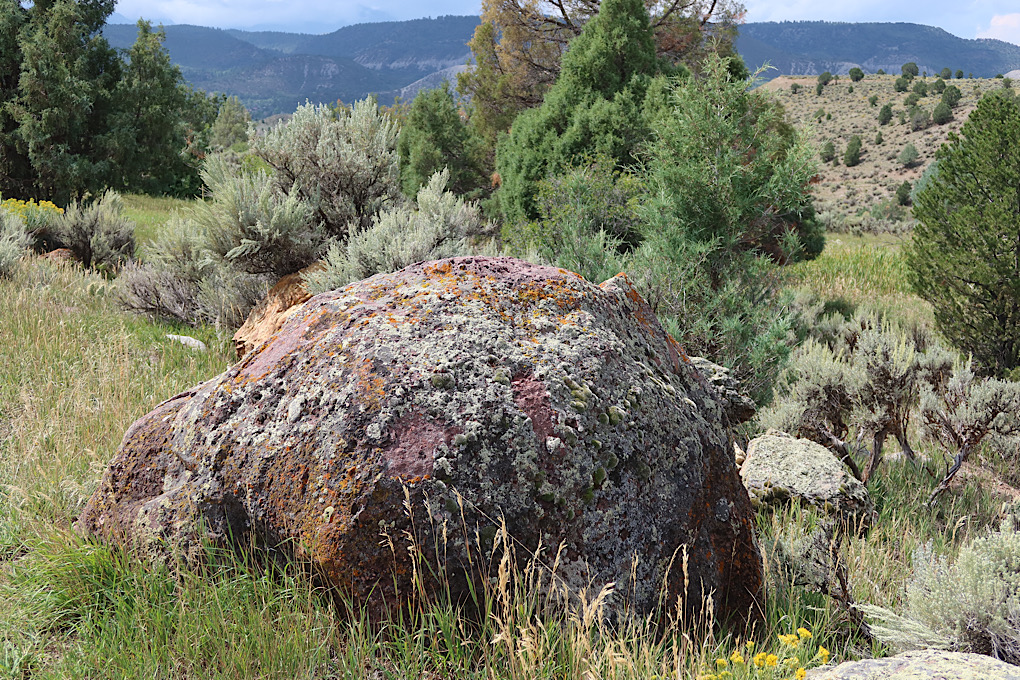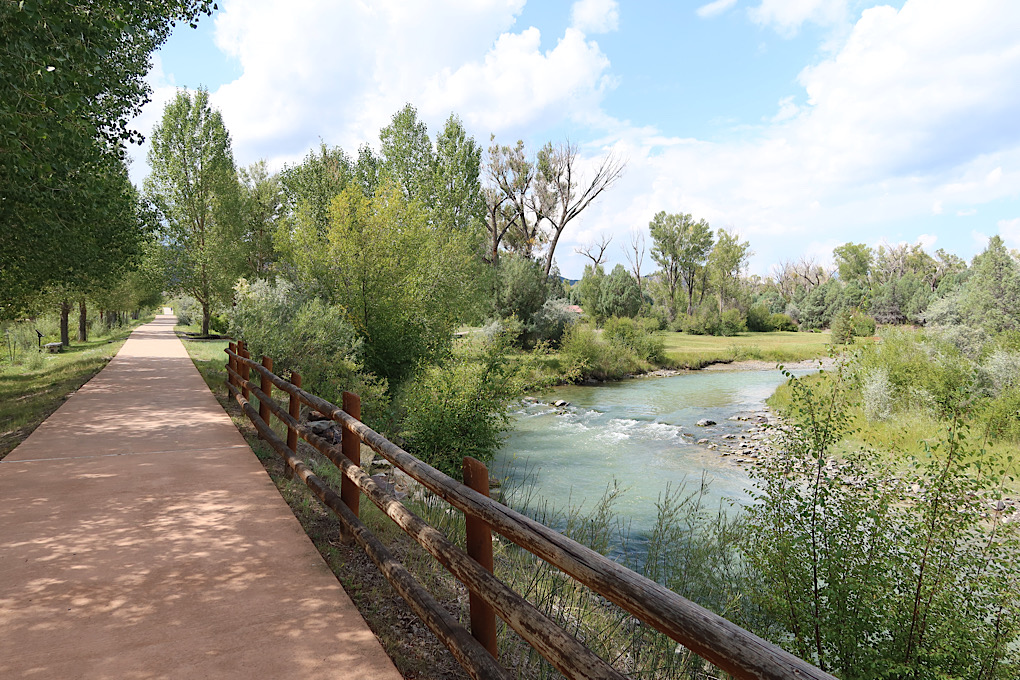 I got into Ridgway and found (a) an arts/crafts fair of some sort in the city park and (b) the touring couple from last night. I didn't really look at the booths since I'm not intending to lug any of it with me over these hills. I did get a "real" lunch at a restaurant across the street with nice outdoor seating. It was very tasty, though eating a bunch right before climbing a big hill is maybe not the best idea. Still worth it.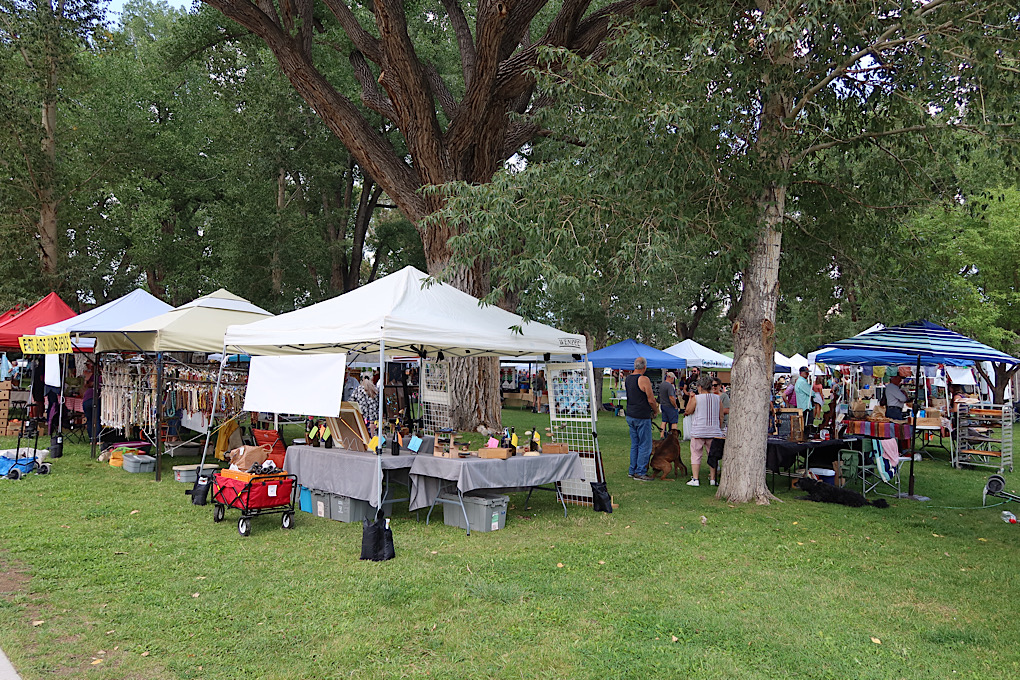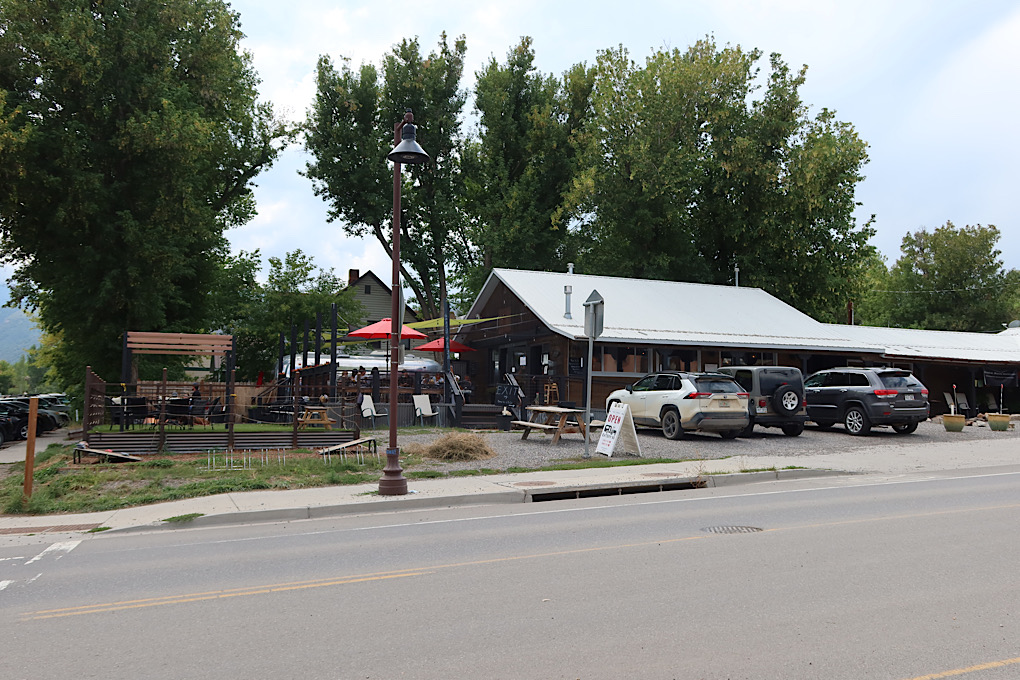 Leaving Ridgway, I started to climb. At first it was fine (though slow).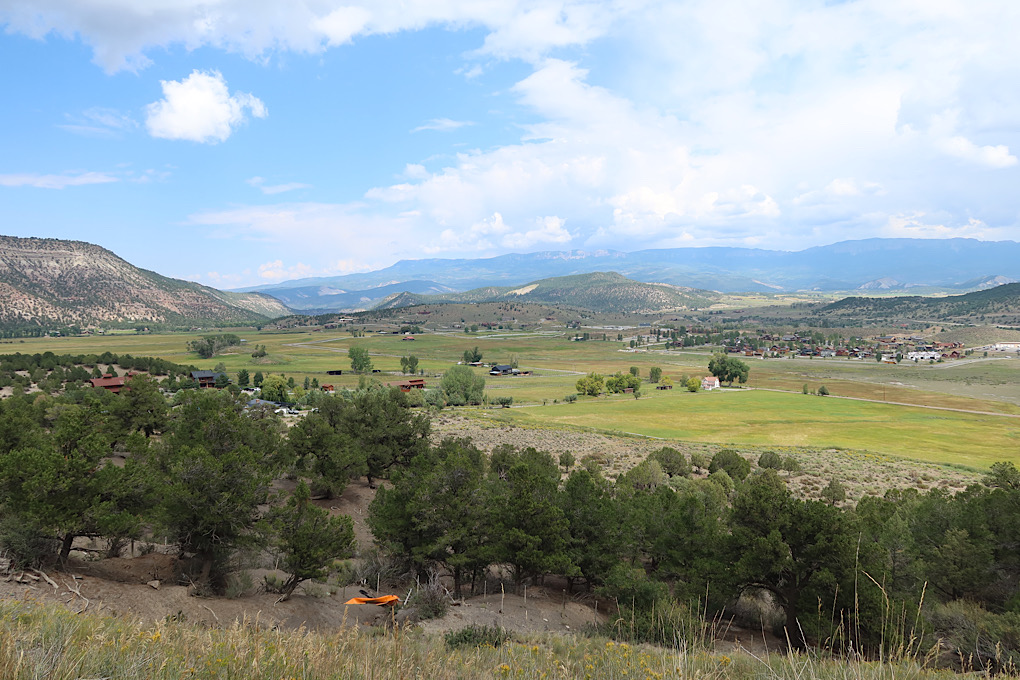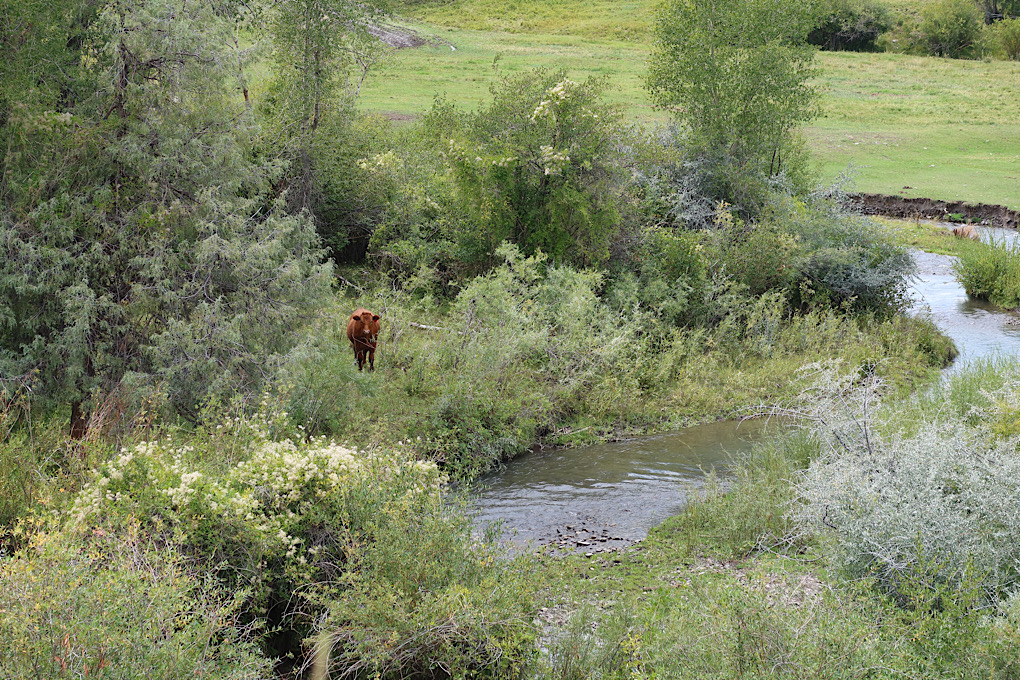 Eventually it started to feel more like the passes in the first few days and I was inching along with (very!) frequent rest breaks. I booked two nights at the Bivvy Hostel because it was required to get a reservation, but I haven't had a real rest day yet and I think I'm more than ready. That climb was hard. But slow and steady gets there eventually.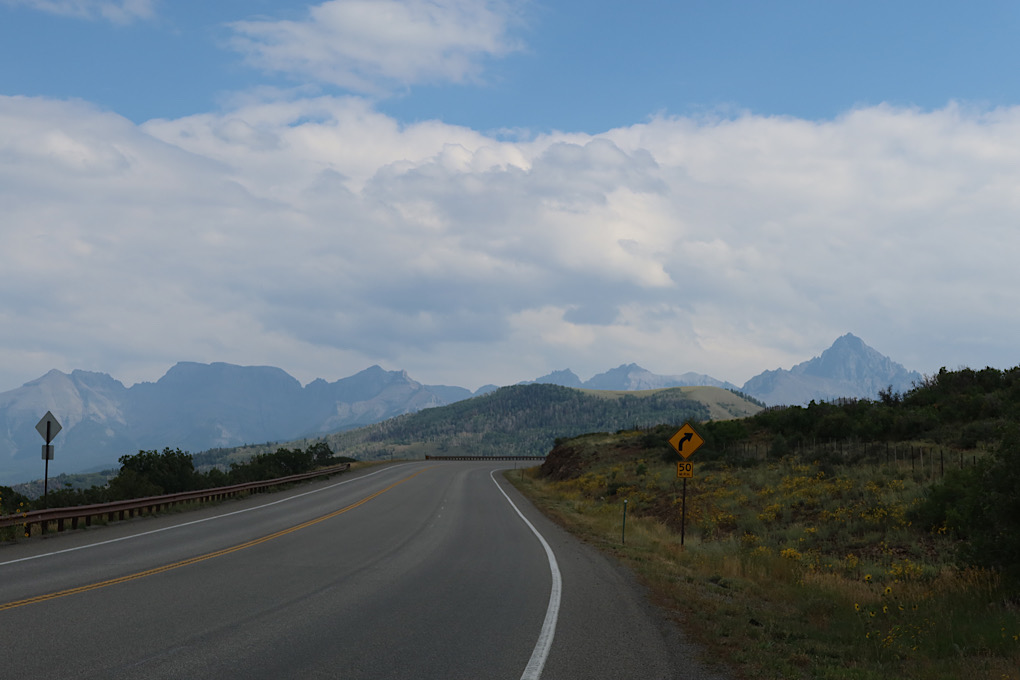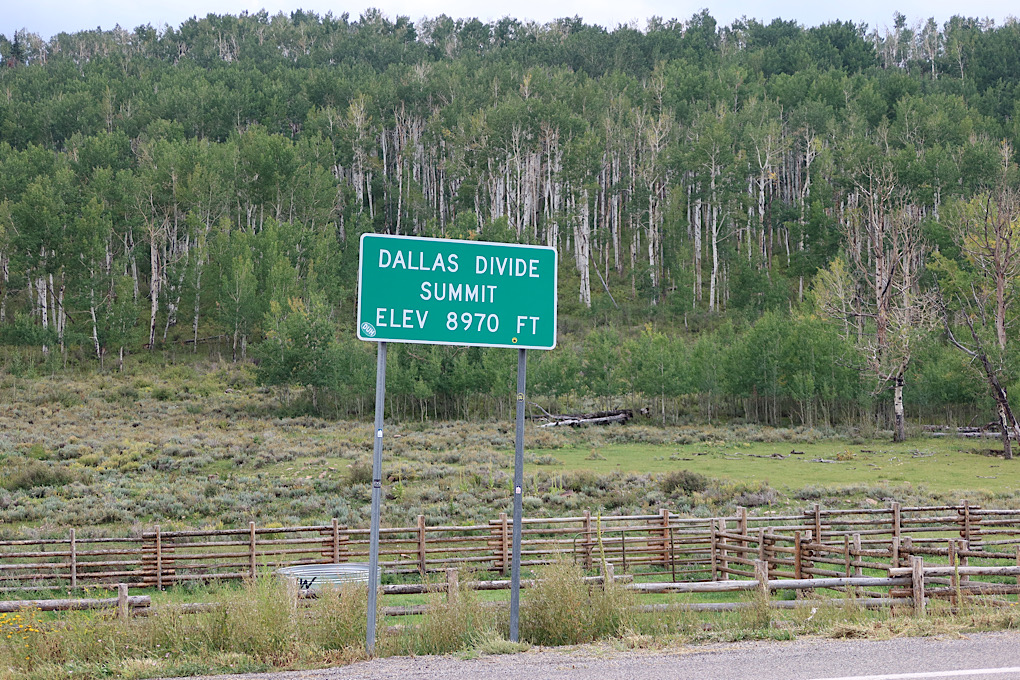 The downhill on the other side was one of the best. Not too steep. Very long (something like 10 miles without pedaling much). Great sceenery.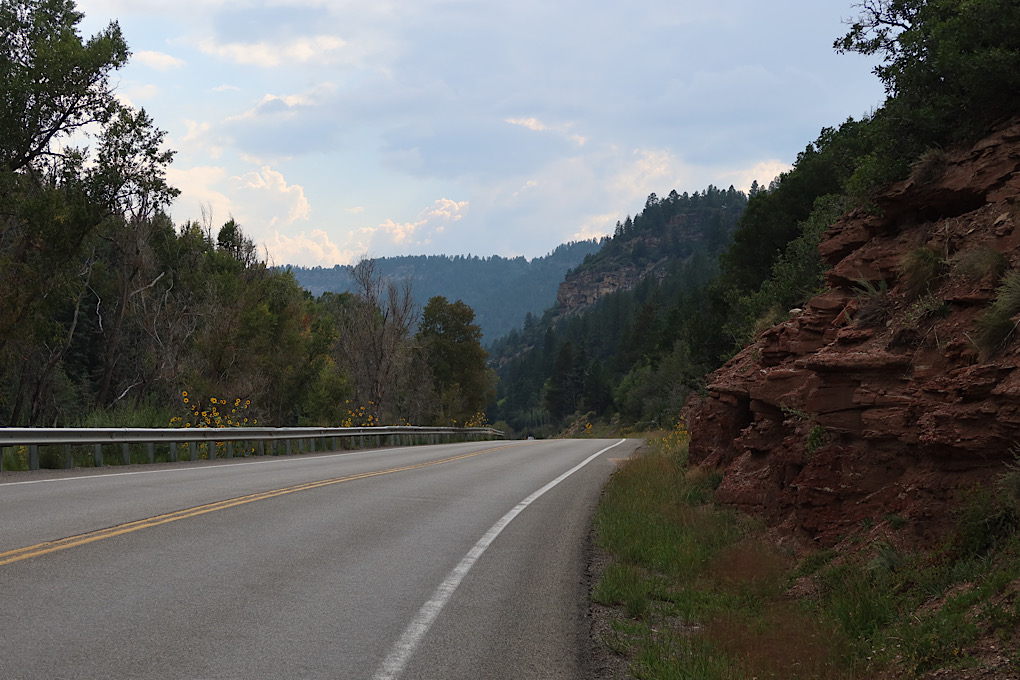 It wasn't long until I got to the junction and headed toward Telluride. Though actually only a couple more miles to the hostel. I ran across the other touring couple one more time. They had stopped at a small store, and still didn't know where they would be staying. I hope they found somewhere.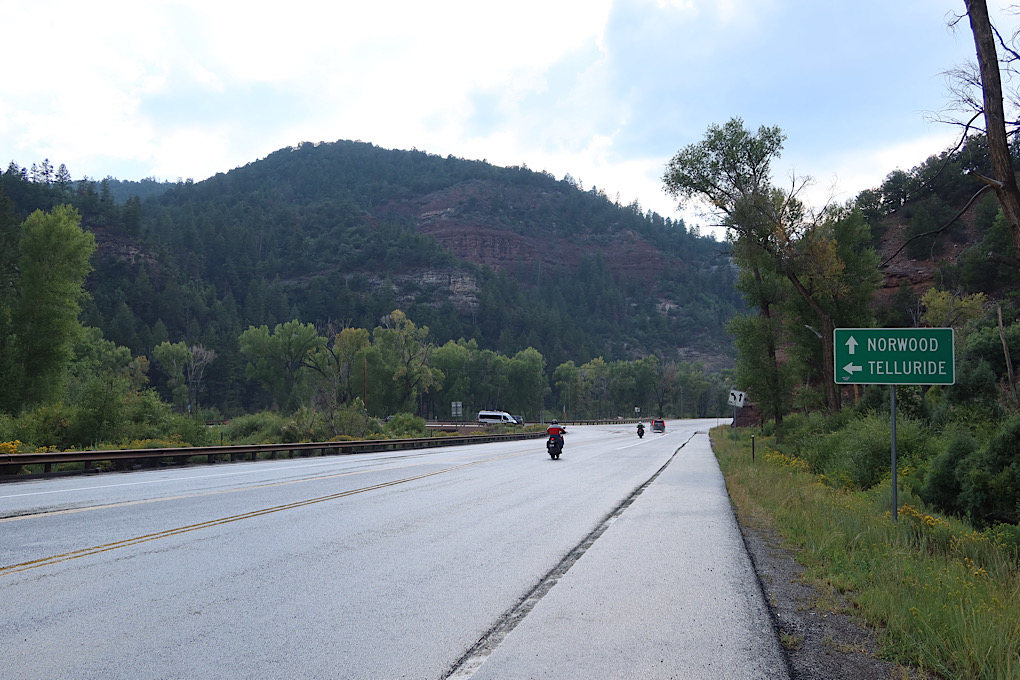 This is a very scenic narrow valley with colorful cliffs and lots of trees. Not a bad place for a rest day, though nothing much in the way of services. There are a couple small stores a couple miles from the hostel that I might hit up tomorrow for something other than dehydrated meals. We'll see.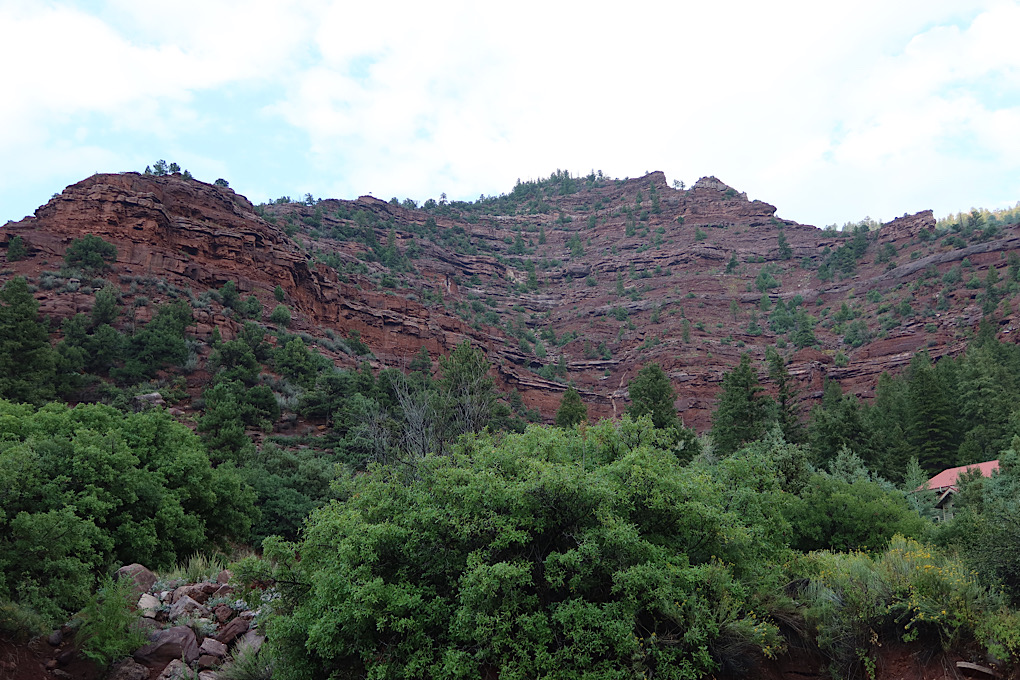 Tomorrow is a rest day, and then after that it's only a few more days of cycling to get to Durango. At which point I'll have nearly a week (a couple days in Durango, then a couple days driving over to Zion and St George) before getting back to real bicycle touring for the second half. The break might be nice, or it might make the second half feel harder. We'll see.