Southwest Day 3: Dillon to Breckenridge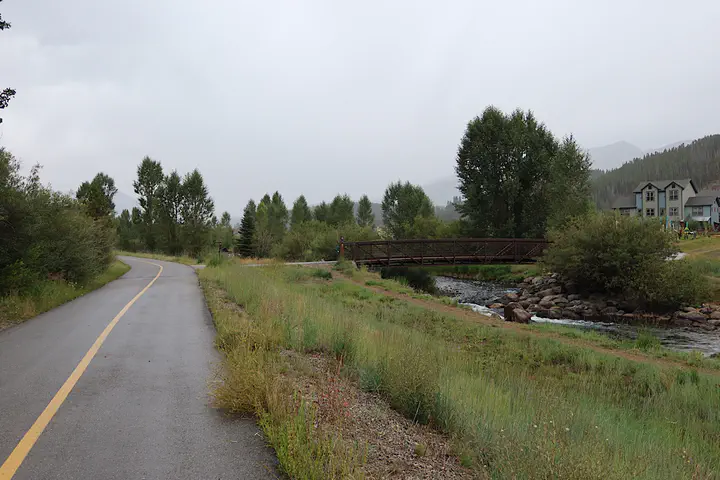 August 26, 2021. 16 miles, ~500 ft of climbing.
I took my time this morning and didn't leave the hotel until nearly 11. Partly because I didn't have far to go, and partly because I was researching and thinking about itinerary for the rest of the trip. But the cleaning crew knocked on my door and got me going eventually.
I navigated through parking lots out of the strip mall area and then was on (very nice) bike trail for the rest of the day. As I was joining up with the trail I met another bikepacker and chatted for a couple minutes. He was doing the Great Divide mountain bike trail, and had been going since Montana. That's a trip that looks pretty cool, but I'm not really set up for it and I wouldn't want to do it alone.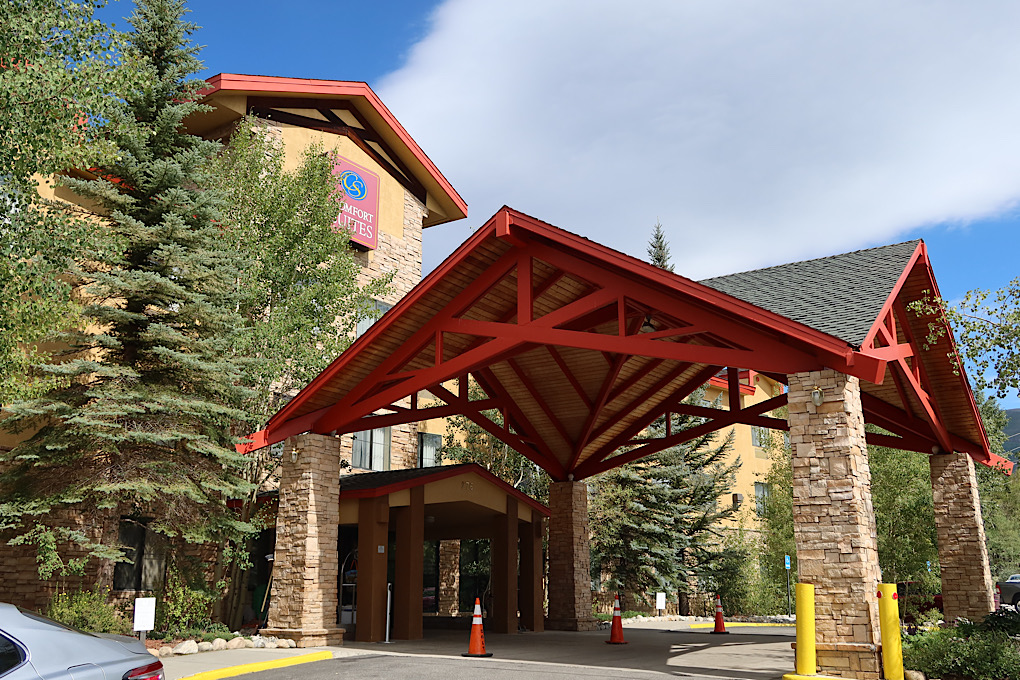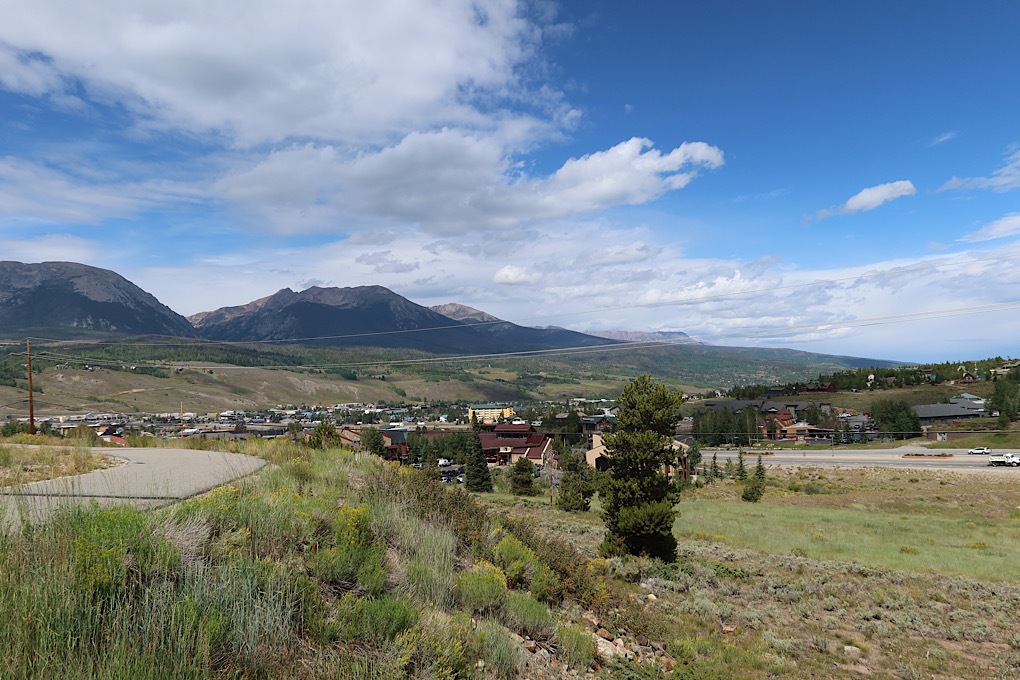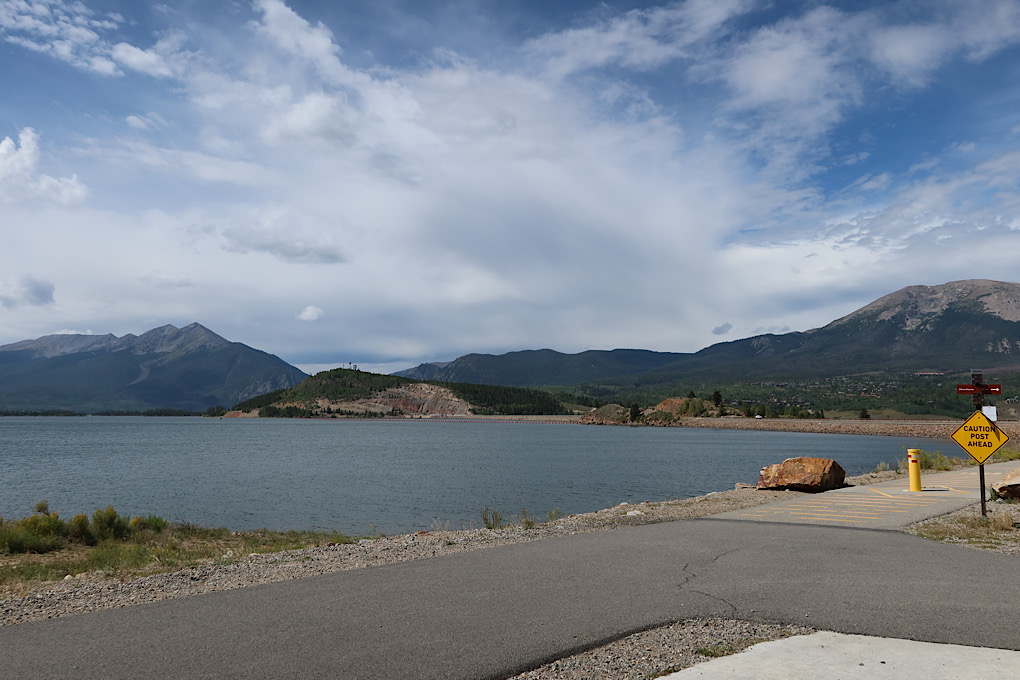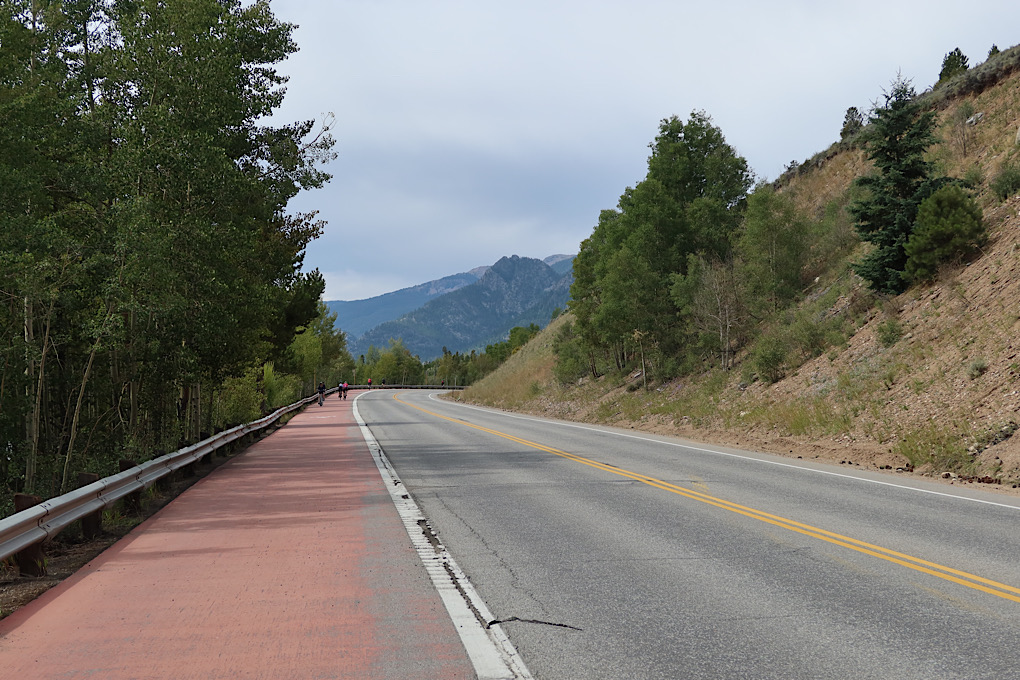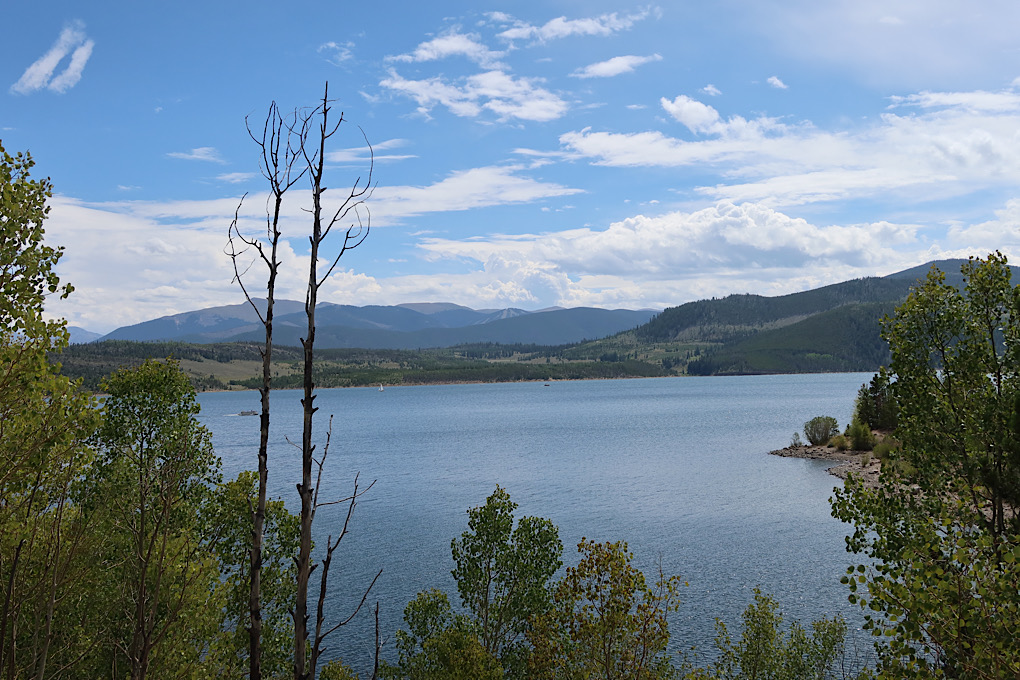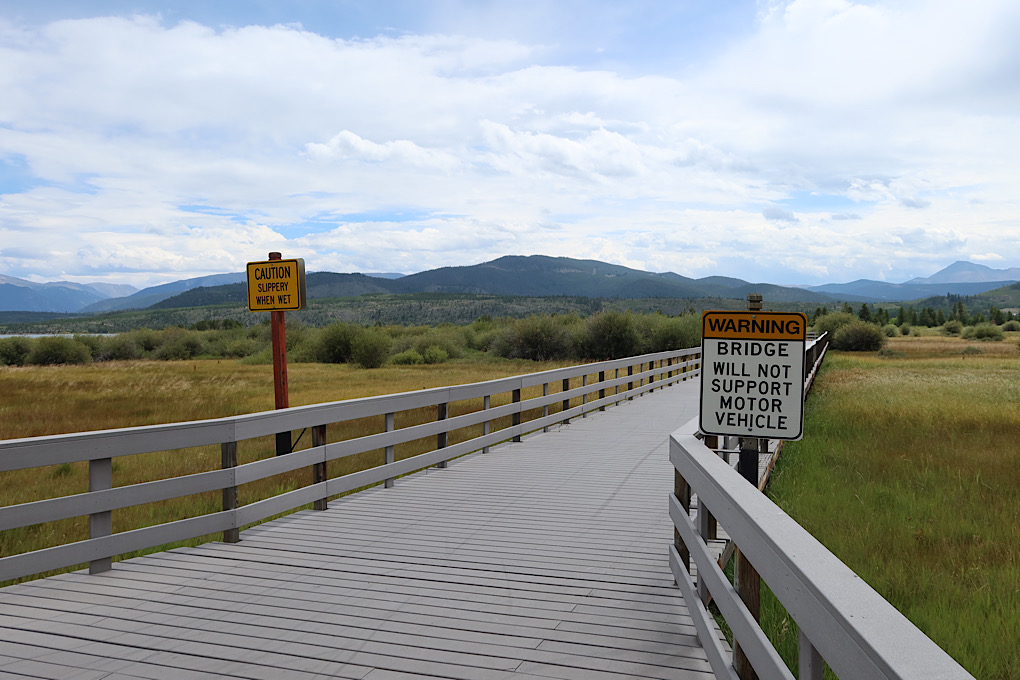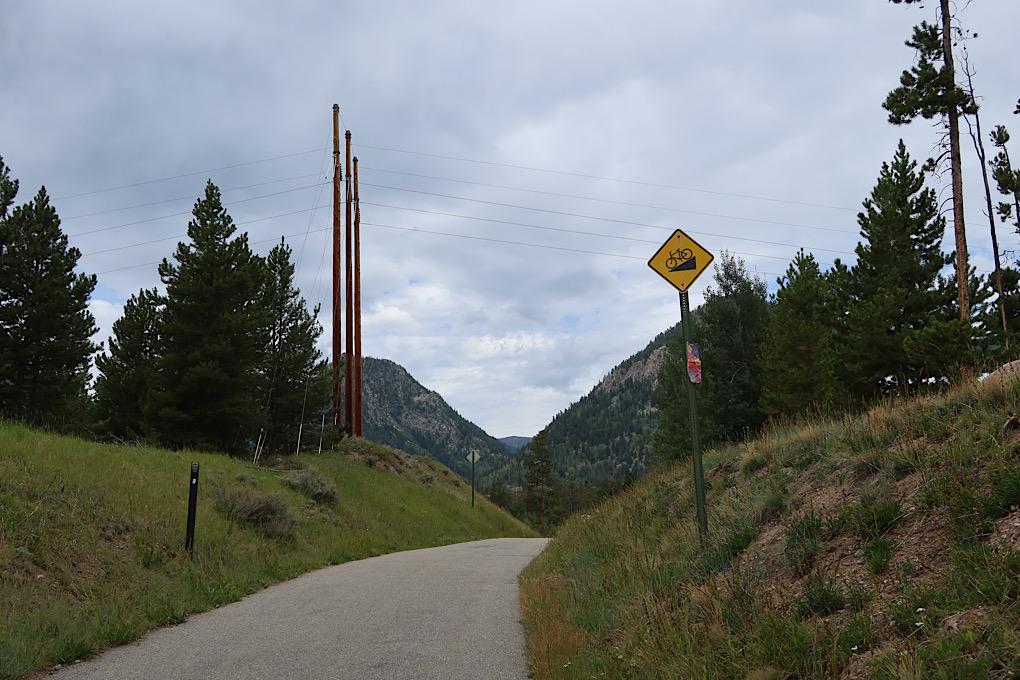 There's not a lot to say about the ride today. The last few miles were a gradual uphill along a pretty stream. It rained a bit for a few minutes, but not too hard and it didn't last. I did stop by an informative sign about gold dredging in the Blue River. It sounded and looked destructive - causing the giant piles of slag seen behind the sign.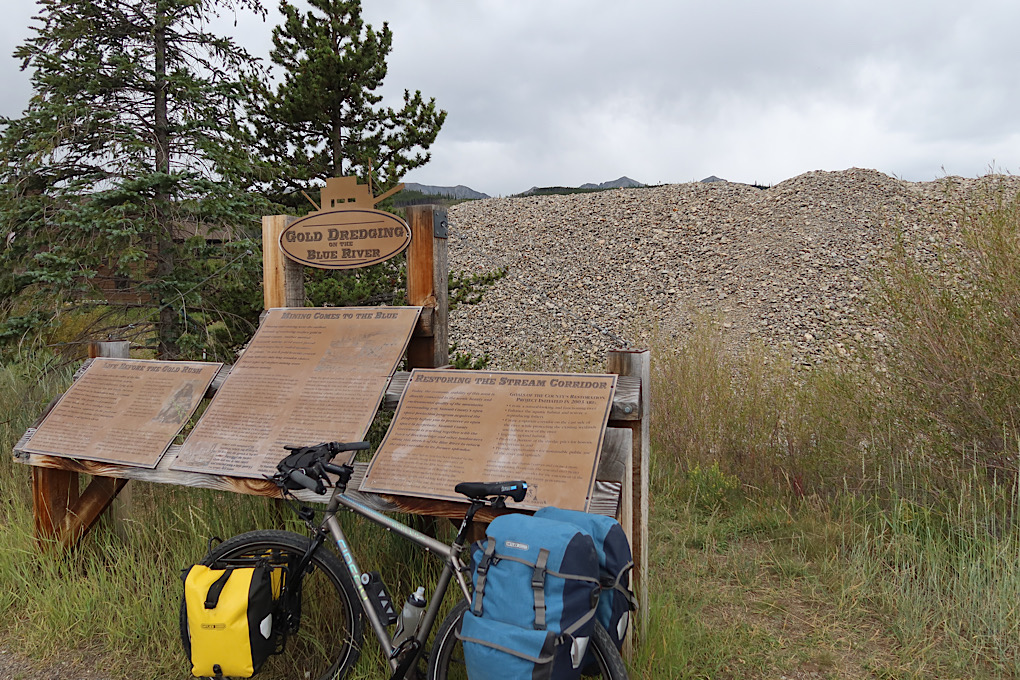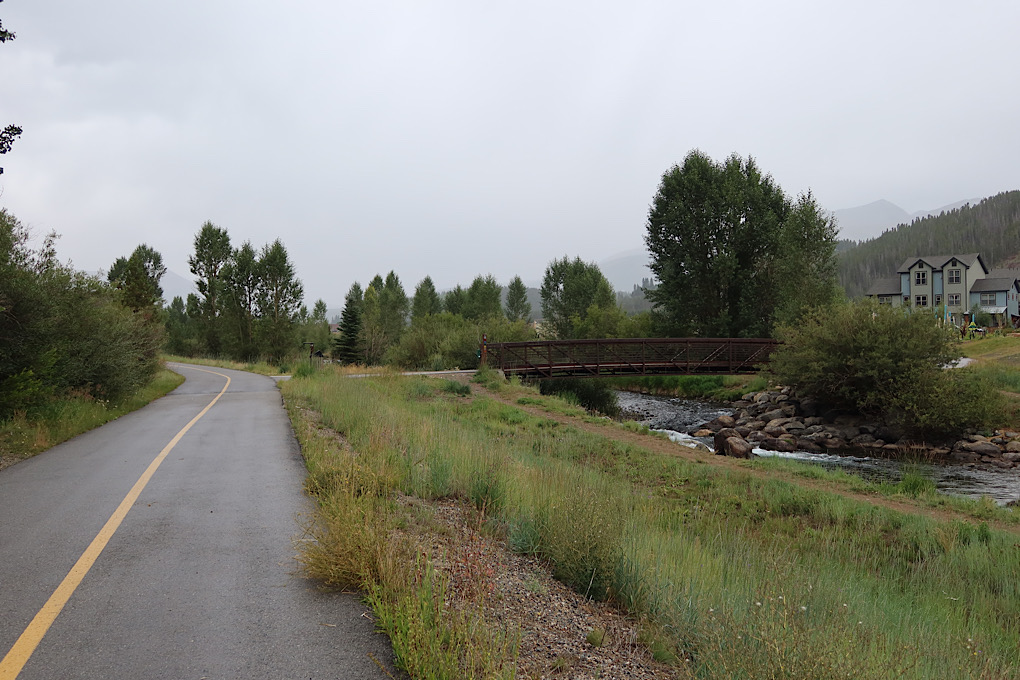 I got to Breckenridge in the early afternoon. The hostel didn't open until 4, so I found a nearby park to wait in. But then I realized I couldn't find my confirmation email so I called to confirm and they said I had a reservation and could come early. I did some more planning and then wandered out for dinner. Breckenridge is very touristy. I found a decent restaurant that served me Pho on the patio.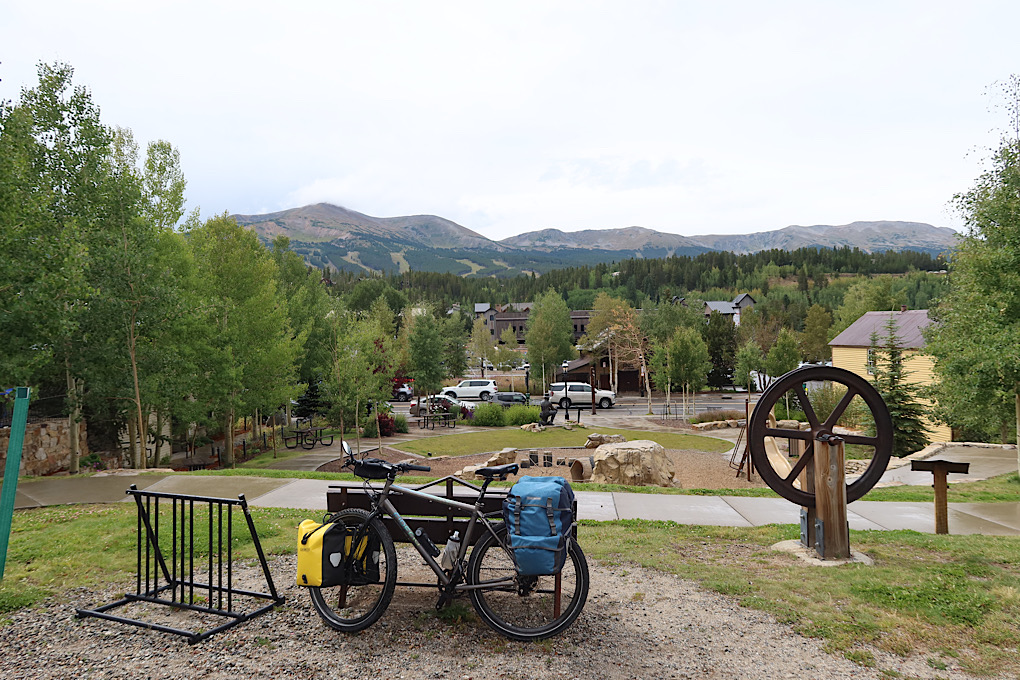 I'm thinking that I might rent a car to cut a bit out of the center of the trip - haven't worked out the details yet, but there's a bridge out on the only road through southeastern Utah which would mean that there wouldn't be any drivers on that road where there is also very limited water, and that stretch is starting to seem more stressful than fun. But first I have a couple more crossings of the Continental Divide to do.