Southwest Day 4: Breckenridge to Johnson Village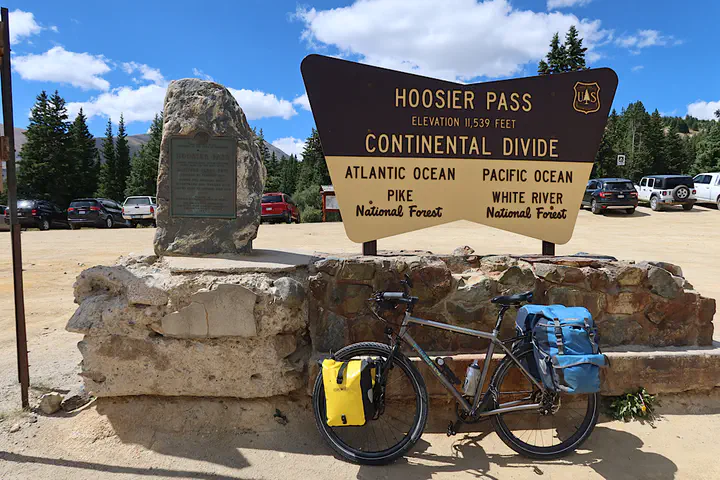 August 27, 2021. 58 miles, 2803 ft of climbing.
Today was Continental Divide crossing number 3. Back on the "wrong" (Atlantic) side for a little while. Hoosier Pass wasn't nearly as hard as Loveland pass. It's hard to differentiate easier climbs from me getting acclimated to the elevation. Probably some of both. Breckenridge is above 9000 ft and I didn't sleep too well last night - kept waking up from very vivid dreams and being thirsty. Which sounds like elevation issues, says the internet. I wasn't feeling very positive about this whole adventure in the morning, but that improved as soon as I got outside and on the bike. As it almost always does. I should know this by now.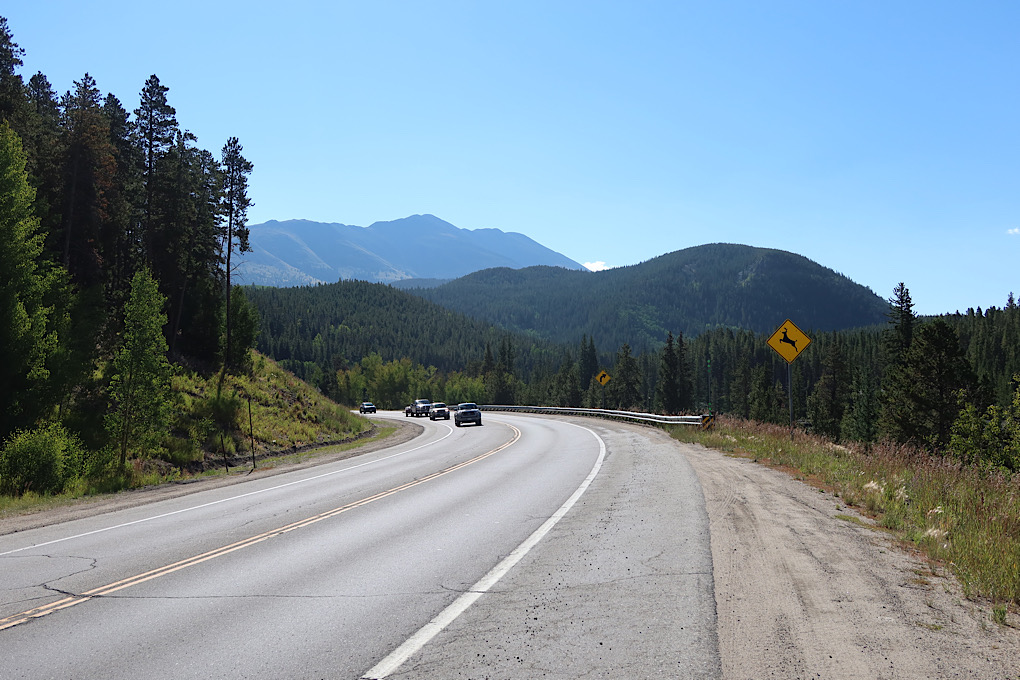 The morning was the slow climb up the pass. Some of the bike trip journals I had read warned of the lack of shoulder and heavy traffic. The weren't entirely wrong, but it wasn't that bad. I stop a lot anyway, so it's not really a problem to pull over to let cars pass. I will say that drivers around here are far, far more polite than most of the other places I've biked. They almost all move entirely into the other lane when they can, even when I'm stopped off the side of the road. And I don't think I've been honked at aggressively once.
This pass was much more populated than the previous ones. I think I was still feeling the altitude a bit, because all I could think was "who would want to live here?".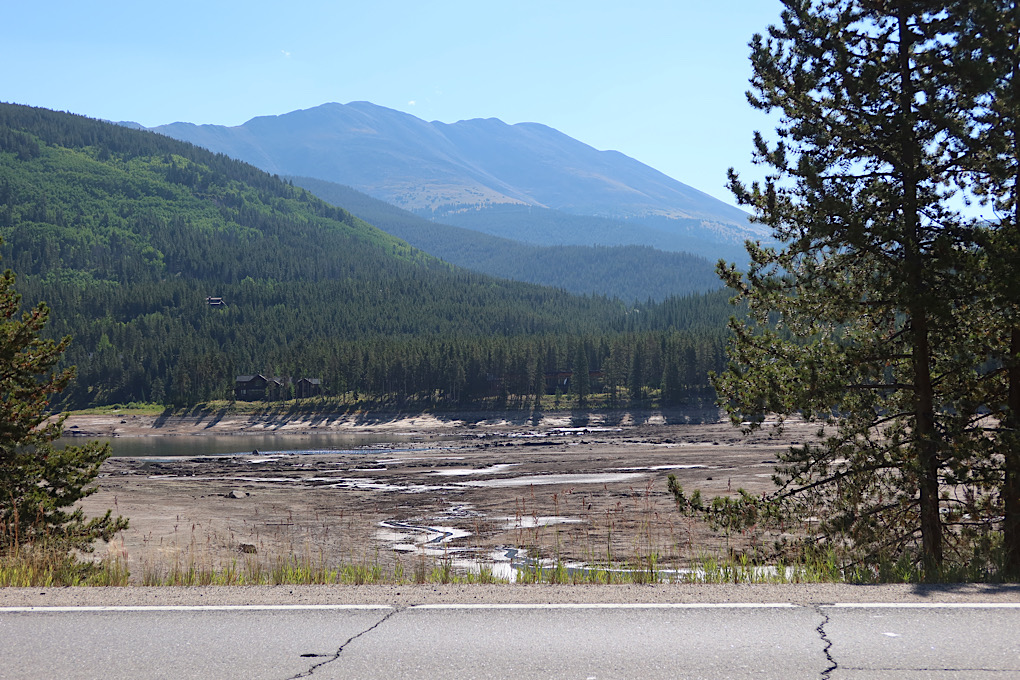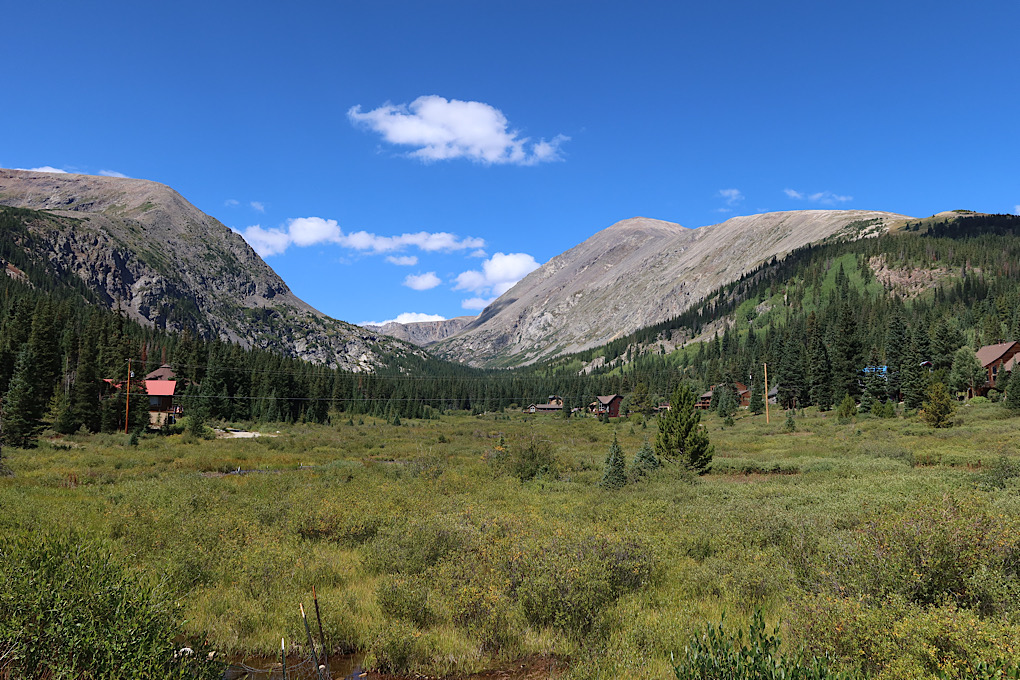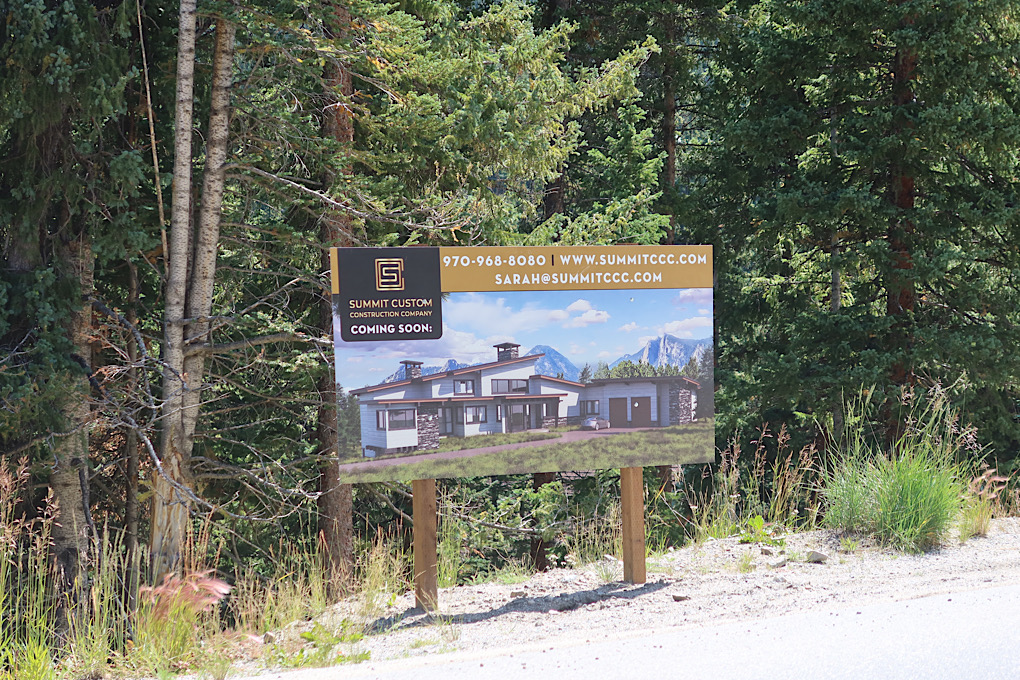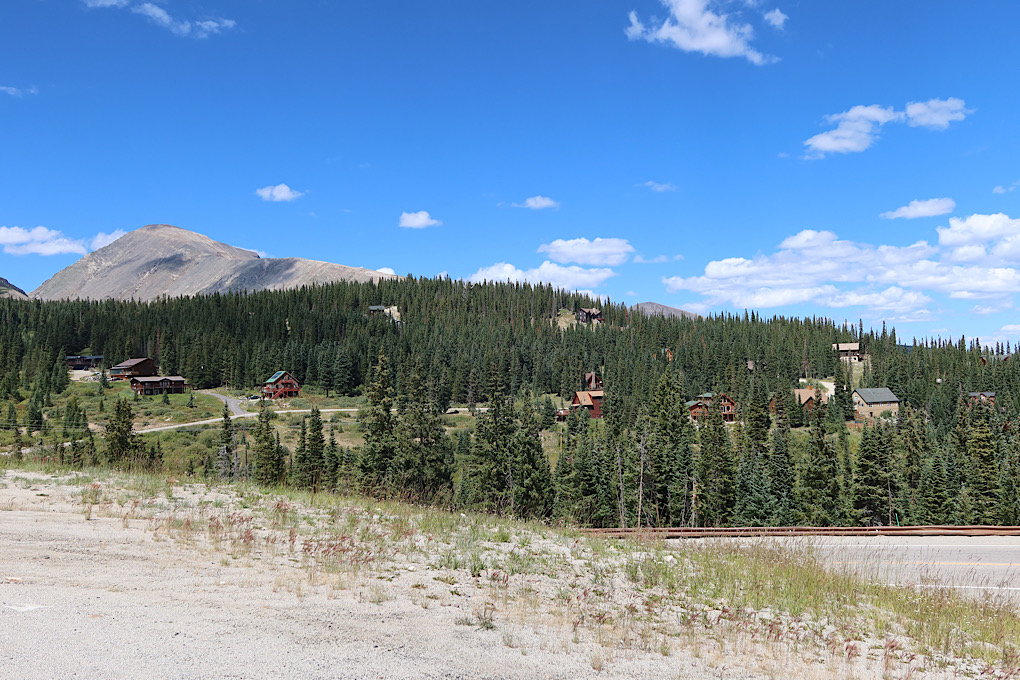 There's usually enough cell reception near the top of these passes to obsessively check the map and count how many more switchbacks there are to do. This pass had a lot of switchbacks.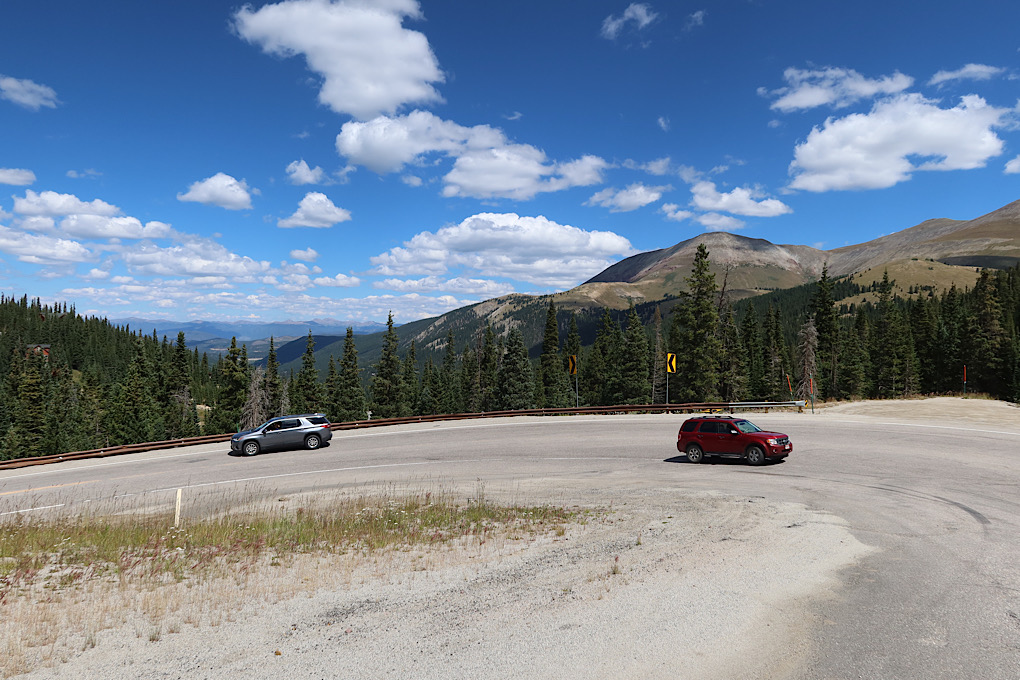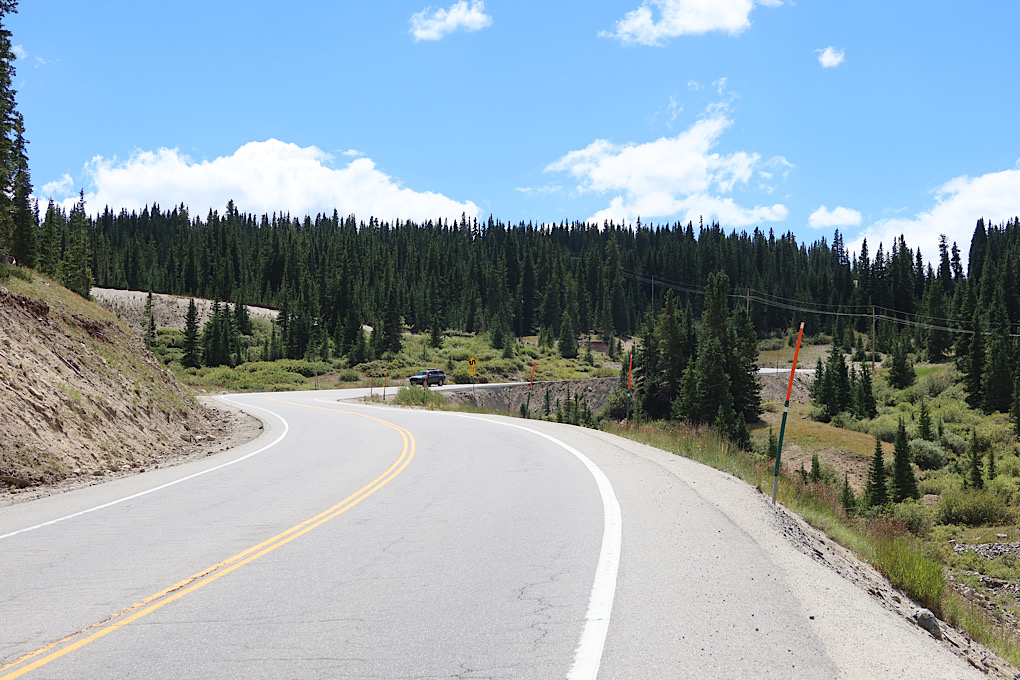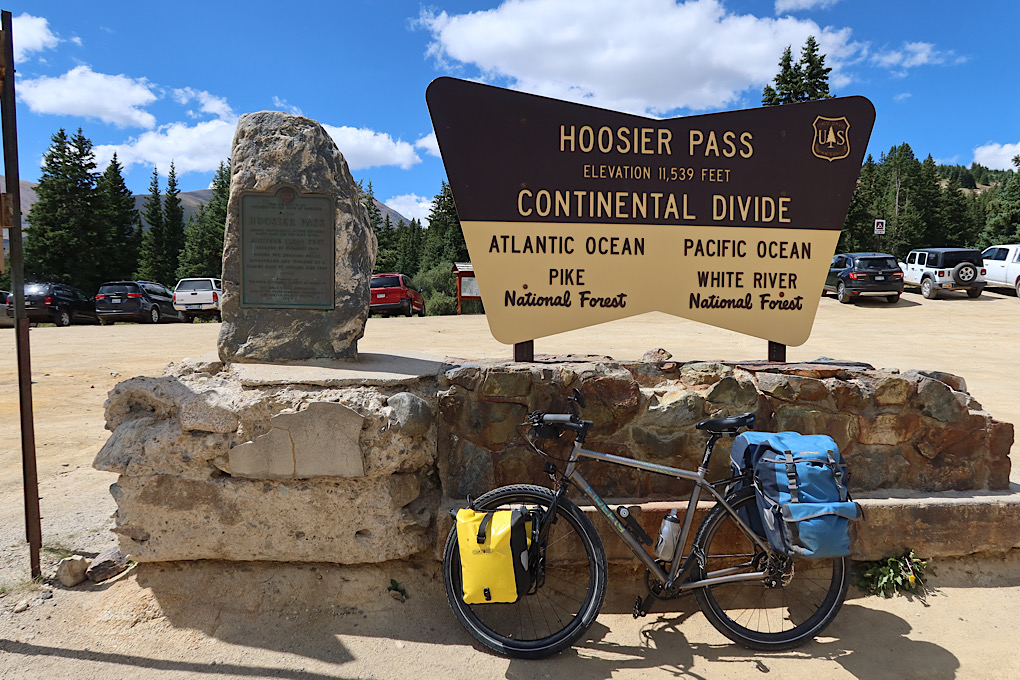 The usual long downhill took me into a valley with a very different character. Wide open fields, mostly dry. Towns that had a distinctively Western vibe. Alma advertised itself as the highest incorporated town in the US. And being in Colorado, there were a lot of puns about that ("America's highest grow store").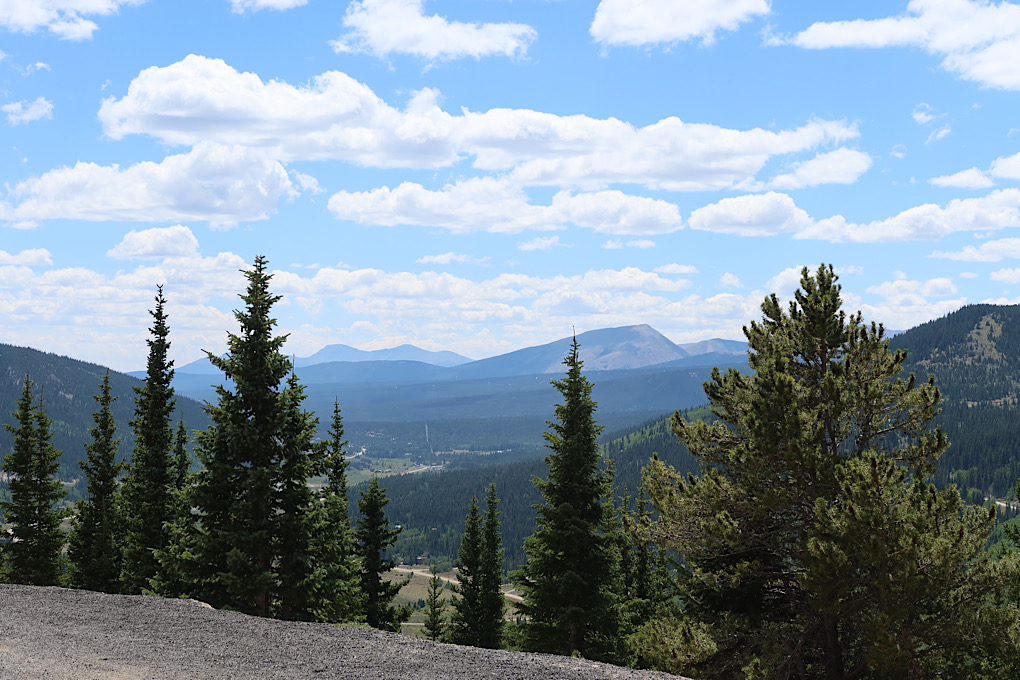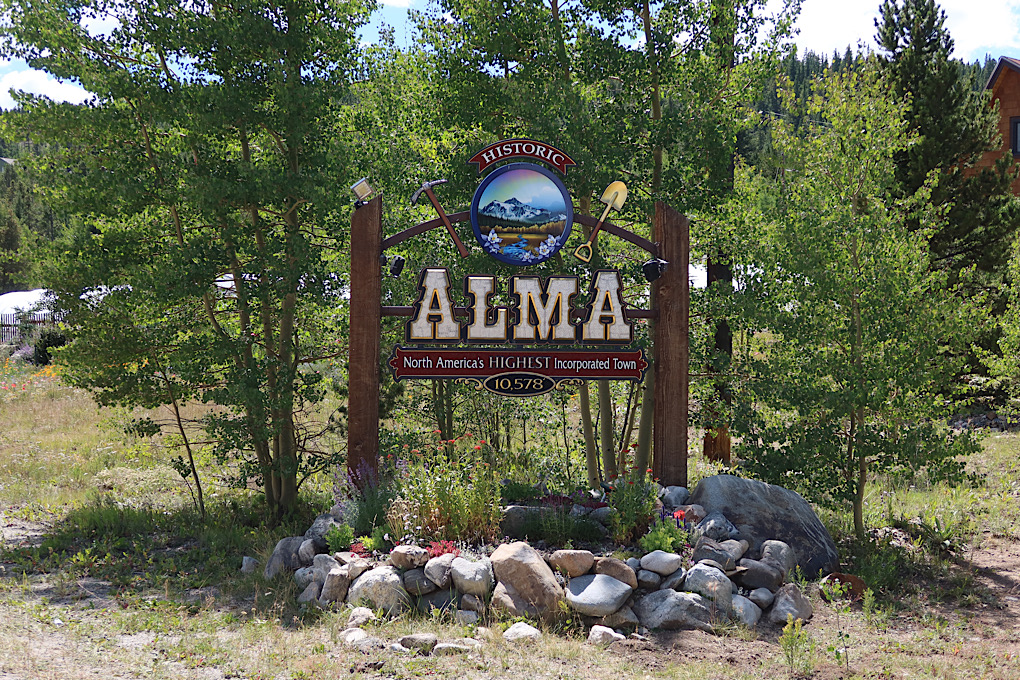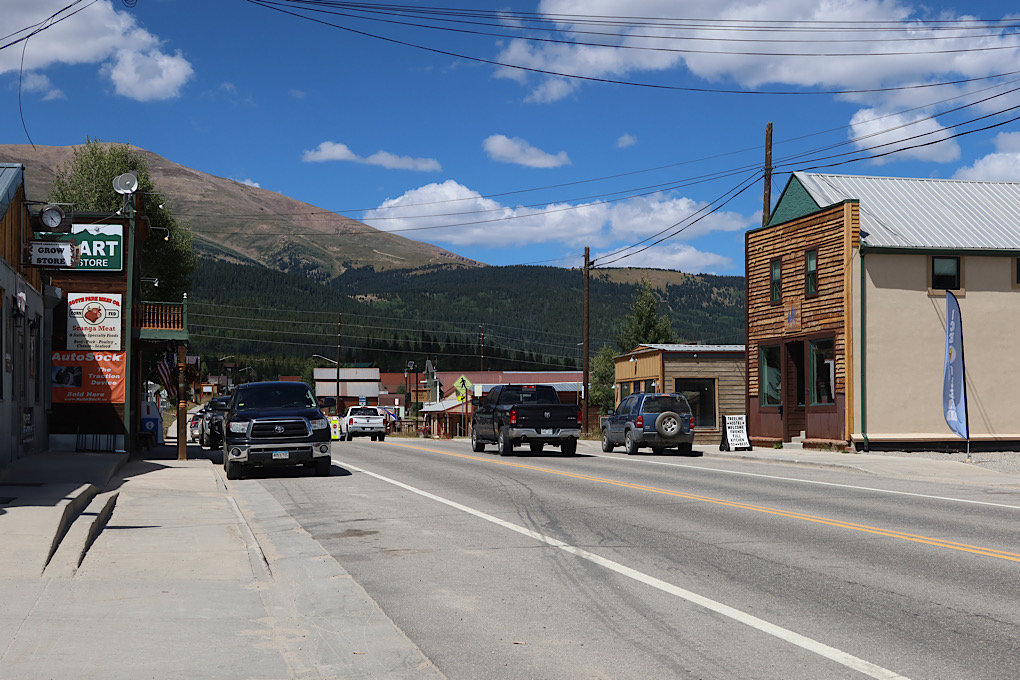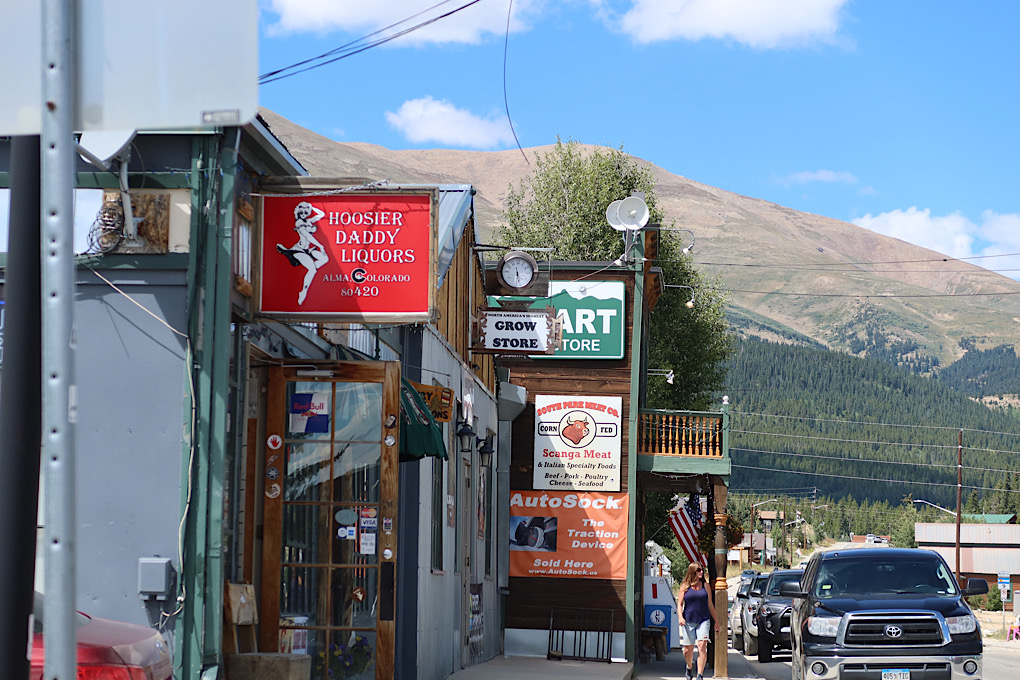 From Alma to Fairplay there was a bike path along the road. It wasn't very well maintained and was pretty bumpy, but was still better than the very busy road. Nearing Fairplay I found a preview of the red rocks I'll probably see a lot of later.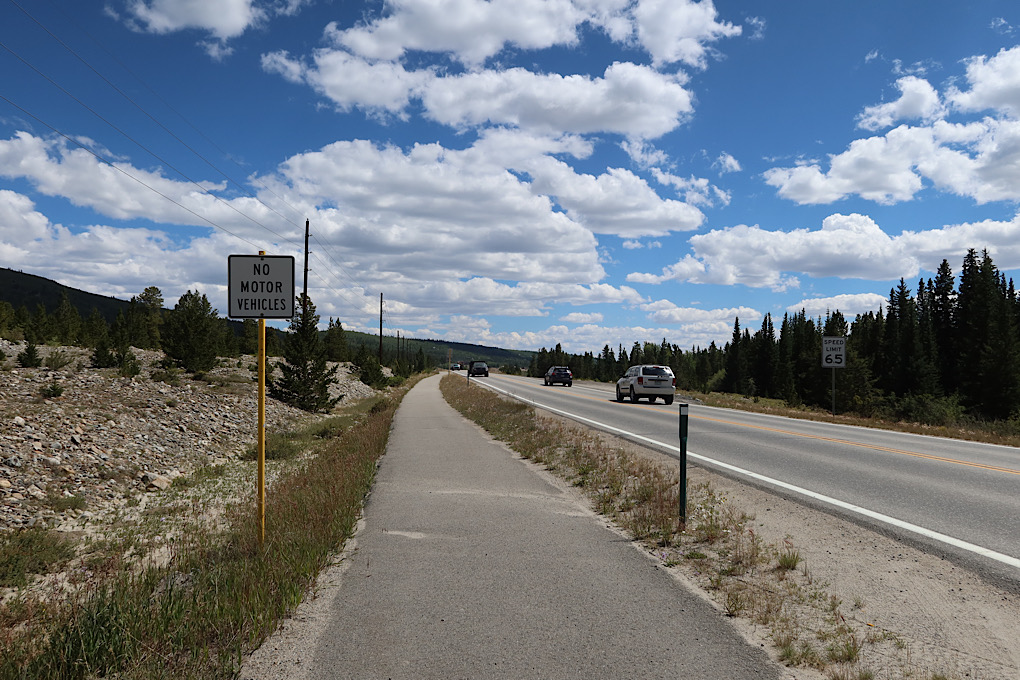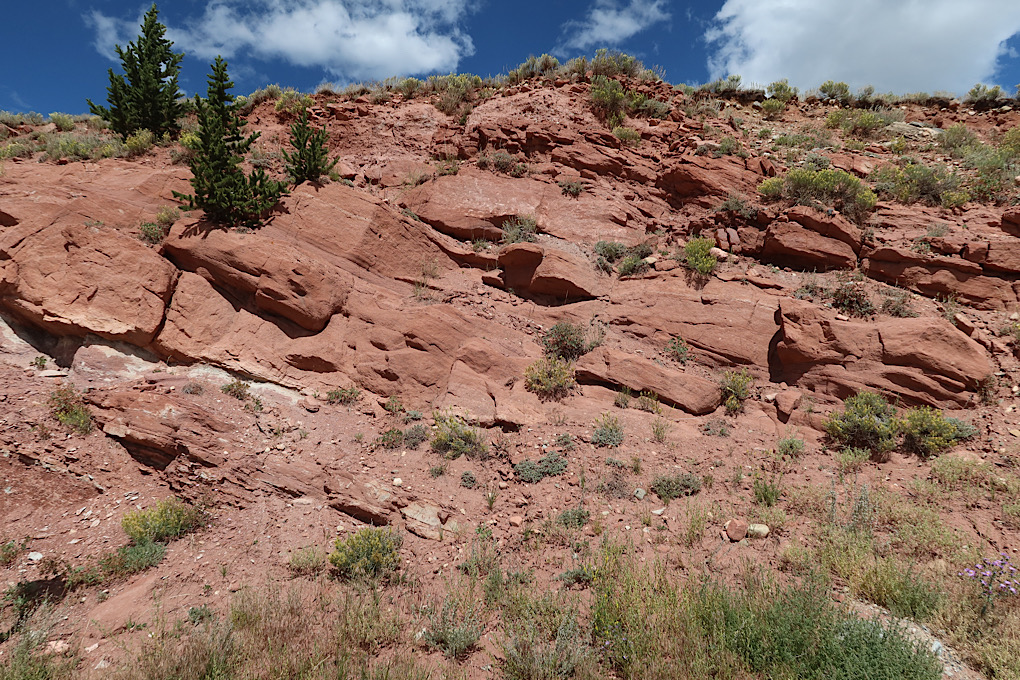 Fairplay wasn't a very exciting town, but did have a nice gazebo to rest at for a few minutes. The gazebo was in front of a building that looked like it had a history of some sort.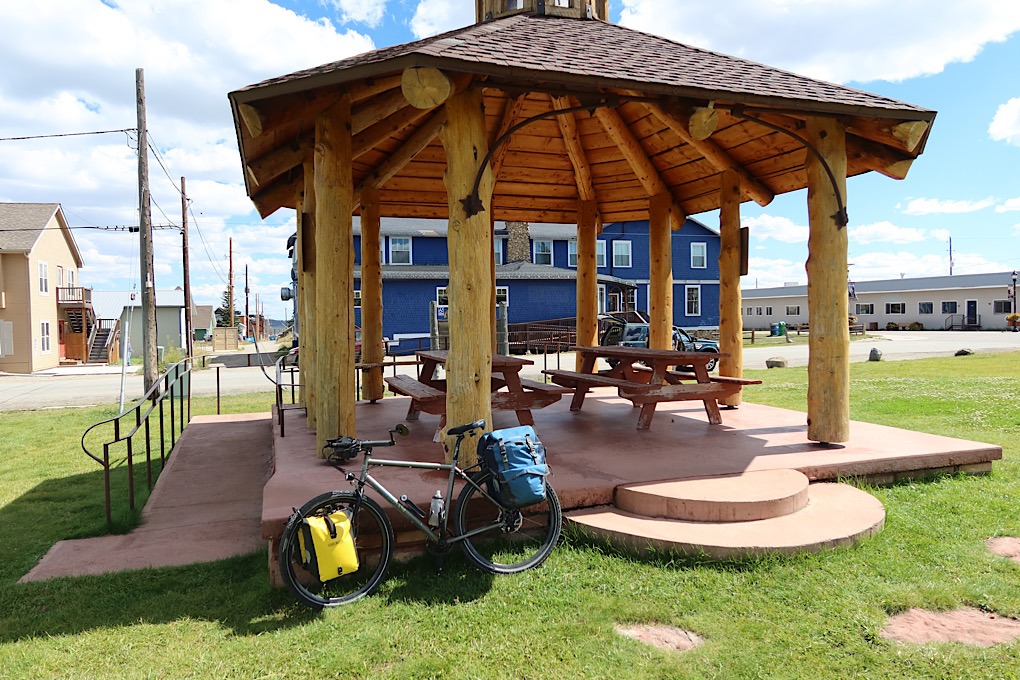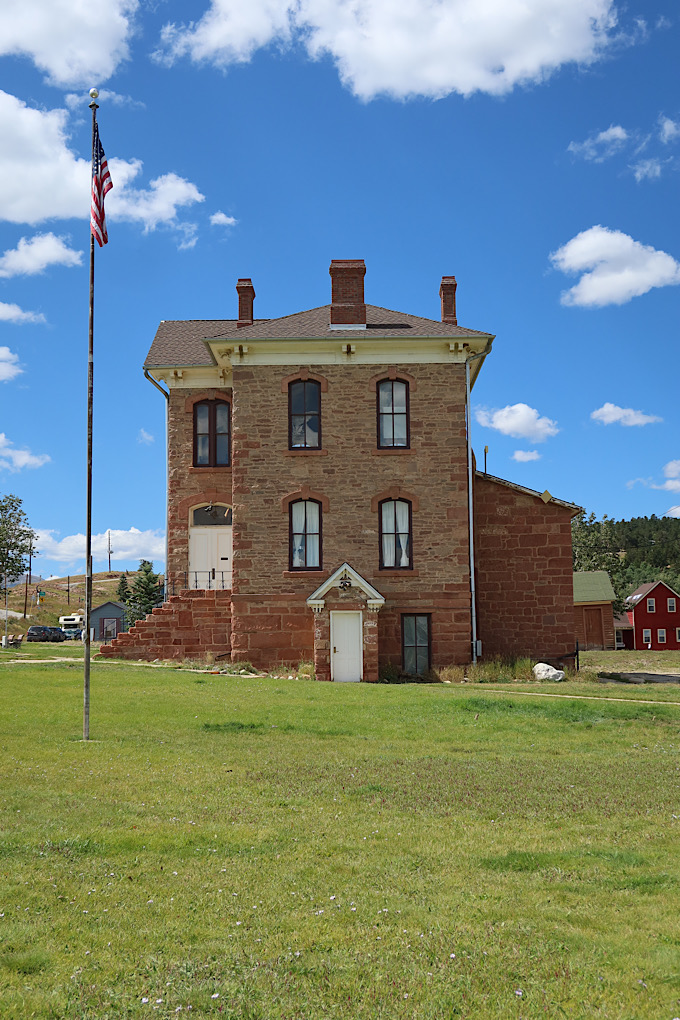 I could have stopped in Fairplay, but I decided to push on to a campground in Johnson Village (basically Buena Vista) that looked interesting. This involved on more major hill, but first I got a long distance across relatively flat land on a long straight road. The exciting part of this was that it was the first time on this trip that my legs started to get tired. It was kind of nice to have the normal aches and pains of bike touring instead of just not being able to breathe.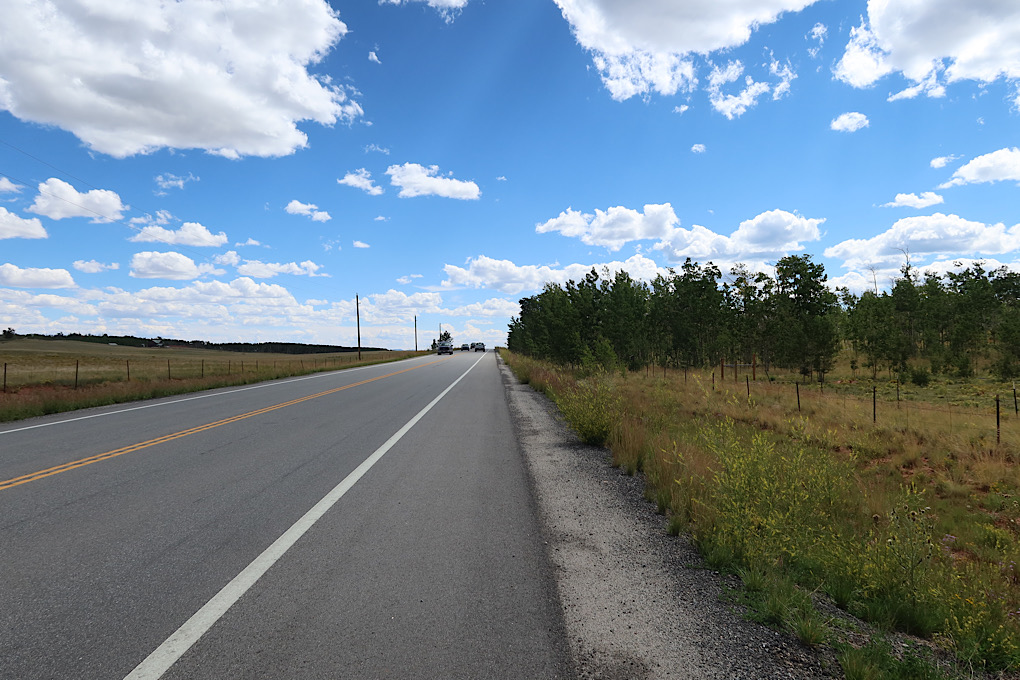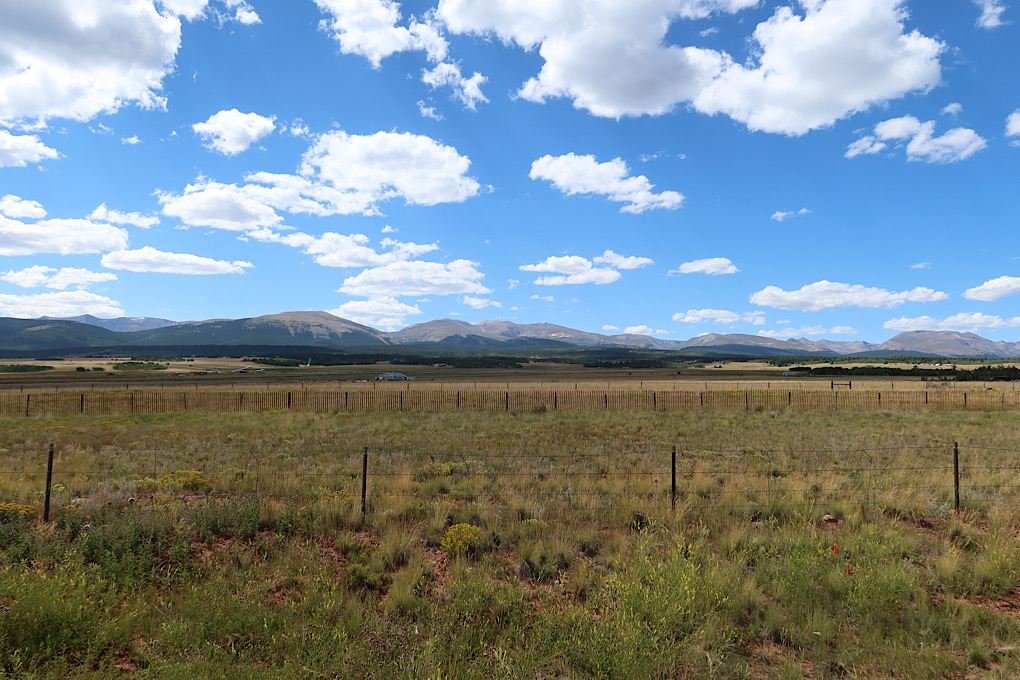 The second major hill of the day was quite manageable, but still slow. I got optimistic when I saw the sign saying that the climbing lane was ending. But it turns out that they give a lot of warning about these things to cars going at 60mph and it takes a while to get there on a bike. At least there was a bit of shade near the top.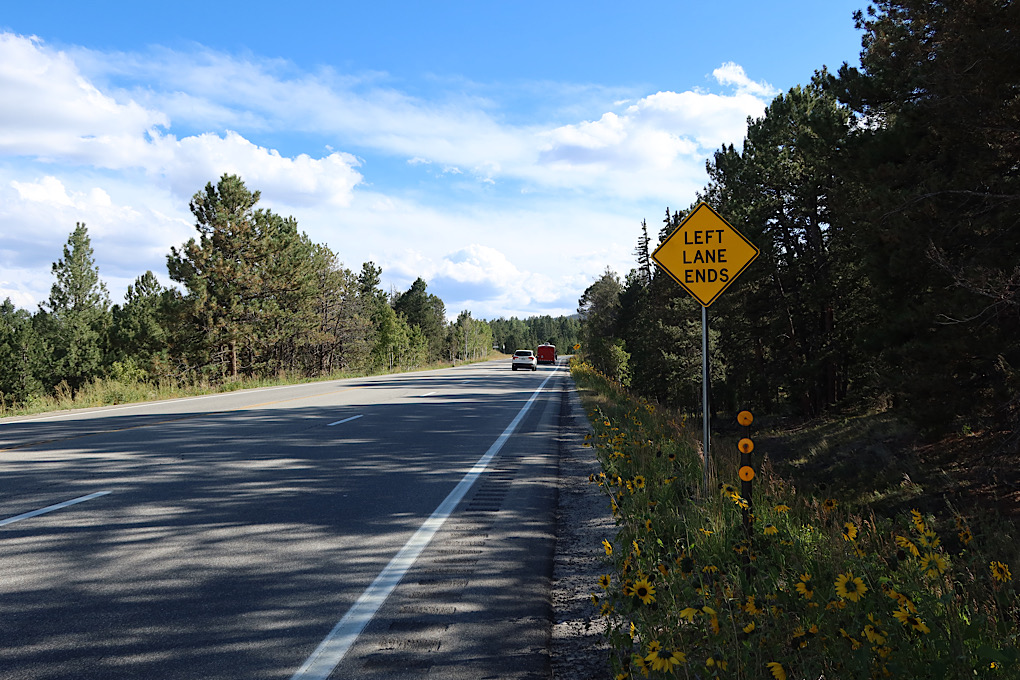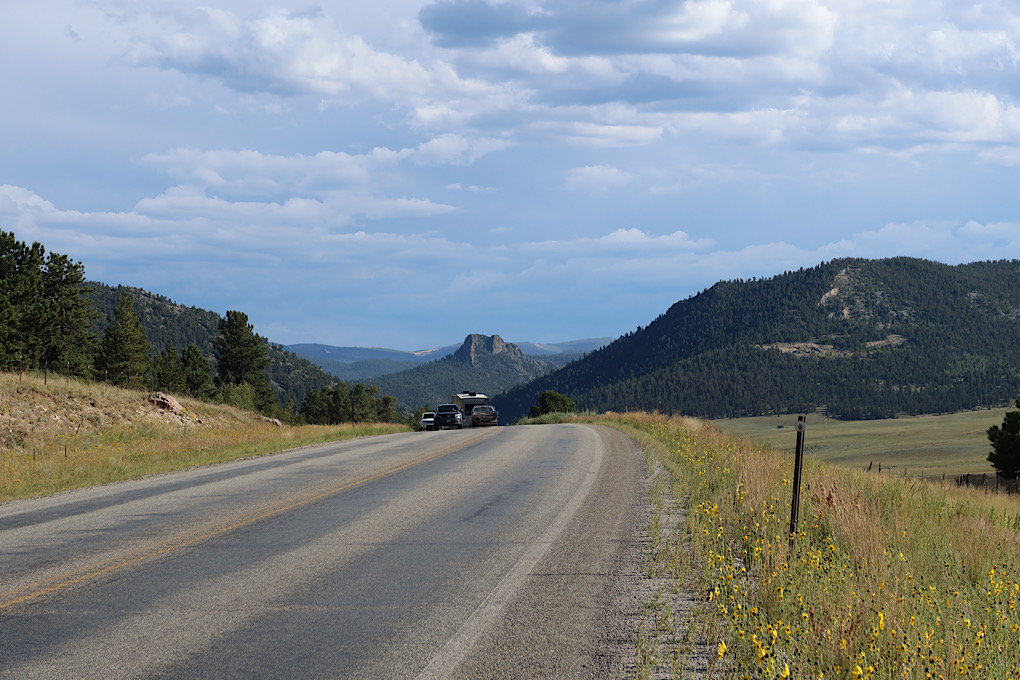 The decent into Johnson Village was very nice. The scenery was more interesting than the earlier valley, and the rock formations were pretty neat.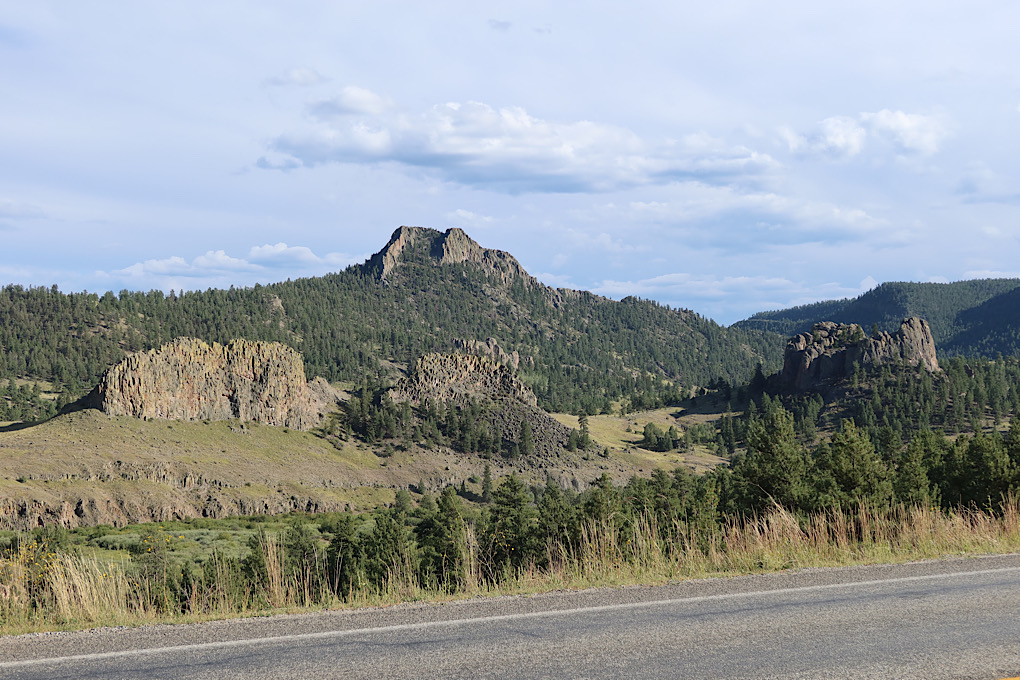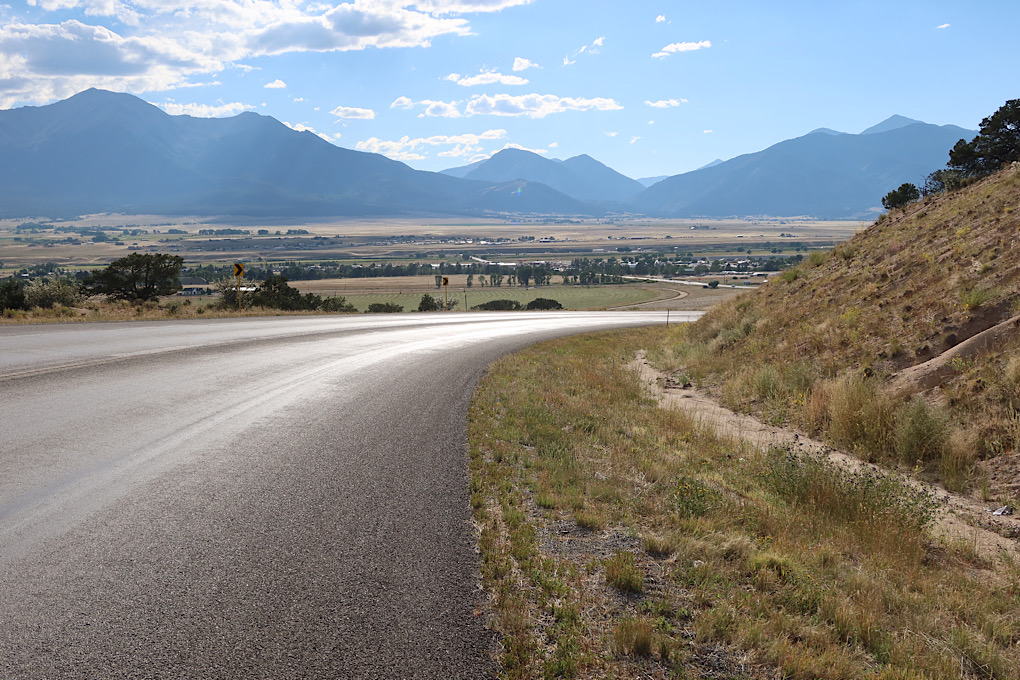 I was definitely ready to be done when I rolled into Johnson Village. Which is mostly an intersection (Buena Vista is probably more interesting). It took a minute to find the campground, but once I did it was quite pleasant. Shade cloths at the sites, nice showers, and a short trail down to the Arkansas River.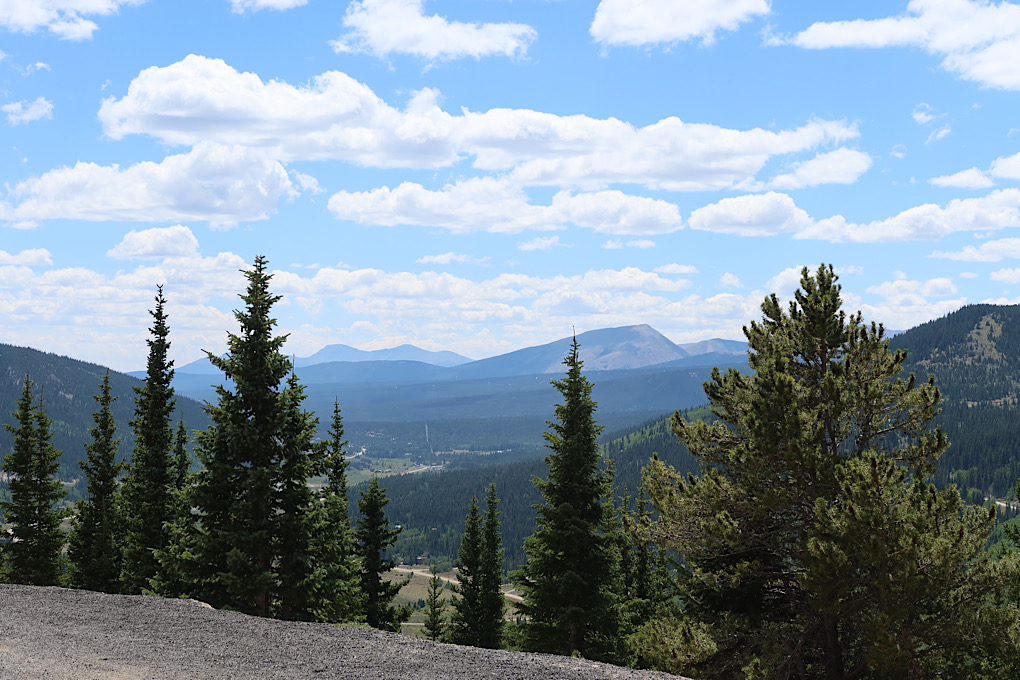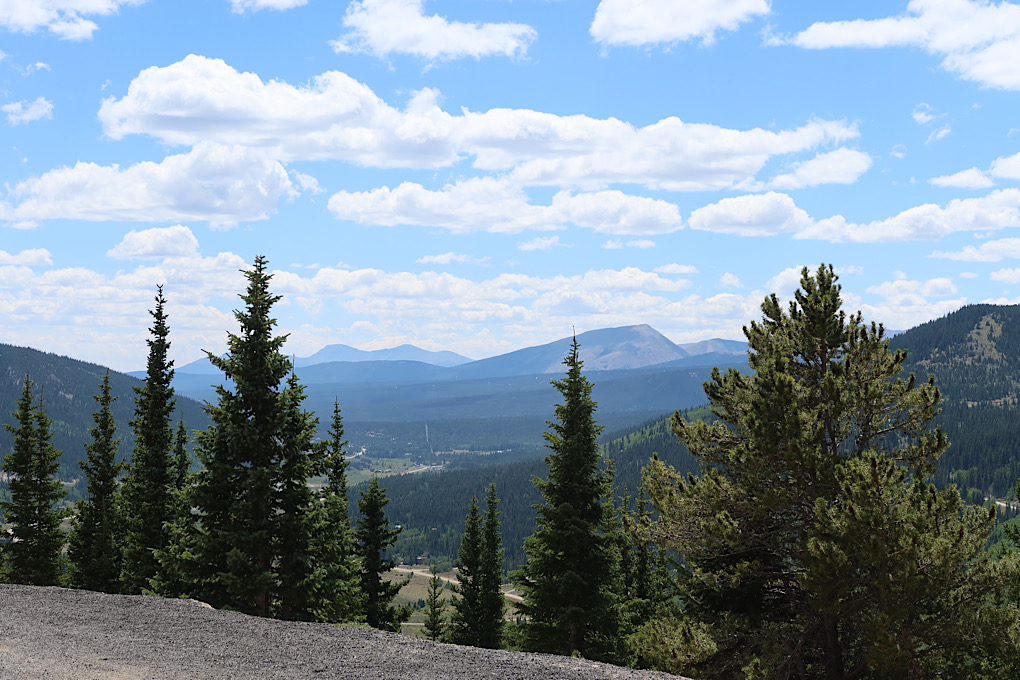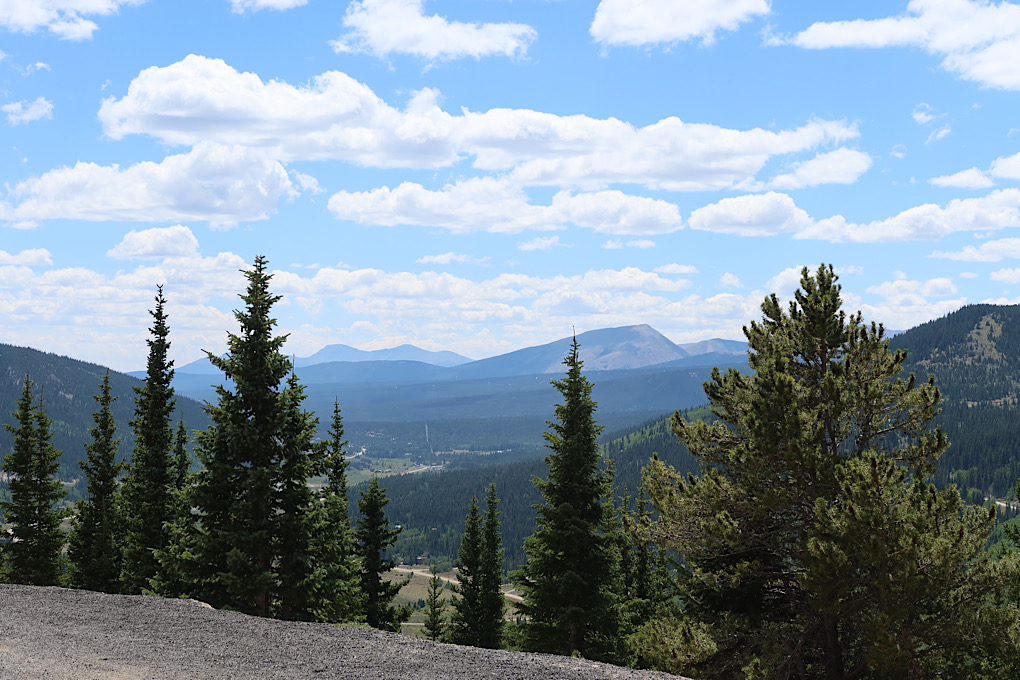 There were a few other people at the campground, one of whom appeared to be backpacking. I've seen a few backpackers - more than I've seen other bike tourers - but they are mostly closer to the long distance trails. My bike had started making a slight noise near the end of today, so mostly I thought about how backpacking seemed a little less susceptible to mechanical issues. I'll see what happens tomorrow. There are numerous bike shops both in Buena Vista and Salida.