Day 6: County Line Park to Astoria, OR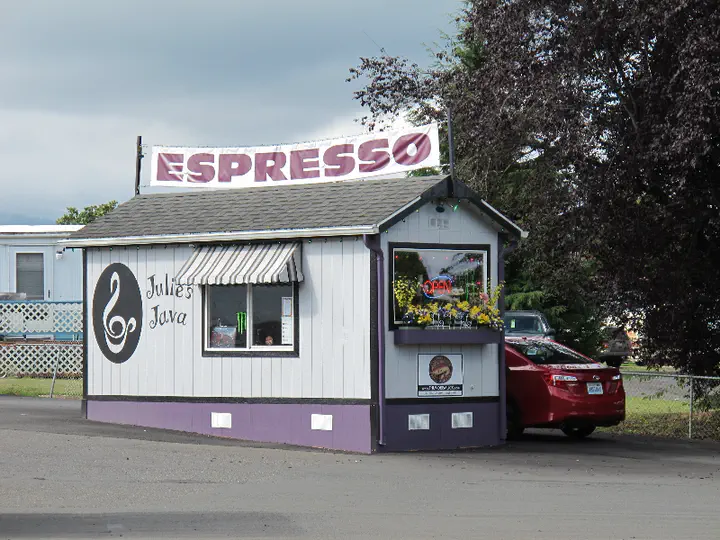 August 30, 2013. 38.27 miles.
Slept well, and was too warm for the first time so far.  I don't have a real sleeping bag, just a liner, so I've been keeping warm by putting on just about every piece of off-bike and rain/warmth clothing I have.  In previous nights, that was almost enough but I would wake up once or twice and need to wiggle a bit to warm up before going back to sleep.  Last night I was too warm to put on everything, and  didn't wake up at all.
Several people stopped to chat as I was leisurely packing up and cleaning my bike from yesterday's mud and dirt.  One woman apologized for not seeing me come in (they had given the previous biker some salmon to cook).  I said it was fine, and that I didn't have cooking gear anyway.  She didn't seem to understand how I managed to eat.  At least one person caught a rather large fish in the morning (many people were trying), and was cleaning it as I was packing up.
The ferry to Oregon was about 15 miles away, and left every hour on the hour.  I left the campsite at about 9:30 and thought I might make the 11am ferry.  I missed it by about 30 seconds.  The ride there wasn't terribly remarkable, aside from there being a few stretched with smaller shoulders than I would have liked given the truck and RV traffic zipping by.
I settled in to wait for the next ferry, and about 10 minutes before it started loading, two other cyclists showed up.  They were a mother and 20-something son from Brighton (England), also coming from Vancouver and also headed south using the Adventure Cycling maps.  In fact, they also have a flight out of San Diego on about the same day as me.  And are also targeting about 70 miles per day.  So they are basically doing the same trip as me, except there are two of them so they can get away with slightly less loaded bikes (one tent, one repair kit etc between the two of them).  I chatted with them and with two guys on a motorcycle tour on the short ferry ride.  The cyclists were on a quest to find food after the ferry though, so I left them and headed on toward Astoria.  I wouldn't be surprised if I see them again eventually.
The last 20 miles into Astoria were long gradual hills.  The road had a lot of nice wide shoulder (plus a few narrow spots over small bridges and whatnot) but there was a lot of truck traffic (logging trucks, I think, that are sort of folded up when empty to be pretty short but still loud and big).  I came into Astoria via the path along the river and found the hostel mentioned in the maps.  It seems to be more of a hotel with communal bathrooms than a true hostel, but they had one rather pricey (but nice — corner with lots of windows and tons of space) room left, which I took.  They also have laundry facilities, so I threw everything in the wash.  Usually I wash the days bike clothes in the shower and then dry them on the back of the bike the next day, but I couldn't dry things yesterday nor wash things at the campground last night.  So things were getting kind of ripe.  Now all of my clothes are hanging about the giant room I have.  Hopefully they will be dry by tomorrow (washing machines spin out a lot more water than I can get out by wringing things out after hand washing, so I have hope).
After showering and laundry, I walked over to Bowpicker's, which is reputed to have the best fish and chips around.  It was pretty good, though I'm not very picky these days. Then I wandered about Astoria for a little while, stopped in the local co-op to replenish my supply of snacks, and came back to the hostel to study maps and try to get blog posts updated. 
I was thinking about taking a rest day tomorrow, but this hostel has no space and I got my laundry done already, so I think I will get a late start and head down the road 20 miles or so to Seaside.  There is supposedly an actual hostel there, which looks interesting.  If they are full, I'll wander a bit farther to a park with hiker/biker space (apparently the Oregon parks always have room for bikers).  I have basically lost track of the day of the week, but I guess this is Labor Day weekend, so perhaps that's why things are a bit busy.