Southwest Day 34: Cameron to Desert View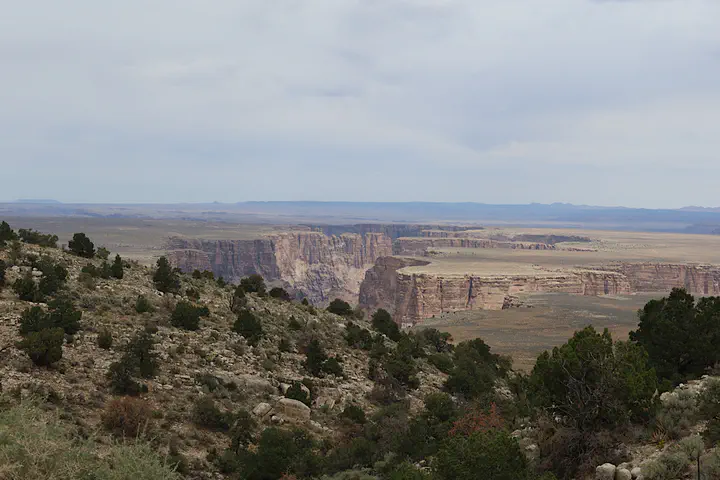 September 26, 2021. 34 miles, 3725 feet of climbing.
Today was another day that Google claimed was "mostly flat" but that definitely wasn't. Since I'm on the official ACA route at this point and have their elevation profile I wasn't surprised. I could also just look at the elevation of Cameron (4250) and Desert View campground (7500) and figure that out. The first part of the day wasn't too bad. The second half was very much uphill. I think it's the last really substantial climb of the trip though (depending on what the climb near Flagstaff ends up feeling like - it's hard to tell from the elevation profile). Sad in a way.
Soon after leaving Cameron I took a right at a roundabout to leave 89 for 64 back toward the Grand Canyon park. It had less traffic AND a shoulder. What luxury!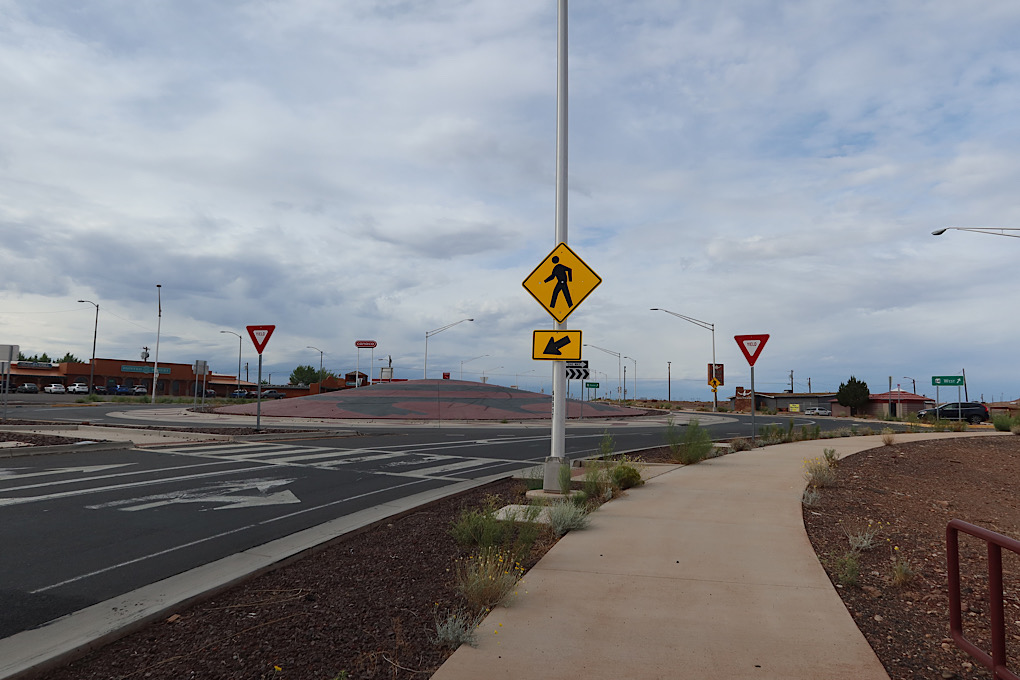 For a while the road skirted the hills that I knew I would have to climb eventually. I think this was the first time this trip that I actually got really sweaty. There wasn't too much wind (and what there was was a tailwind, which is nice except that it sort of cancels out the wind part of it). Maybe it was more humid than most of the trip. In any case, it was sort of annoying.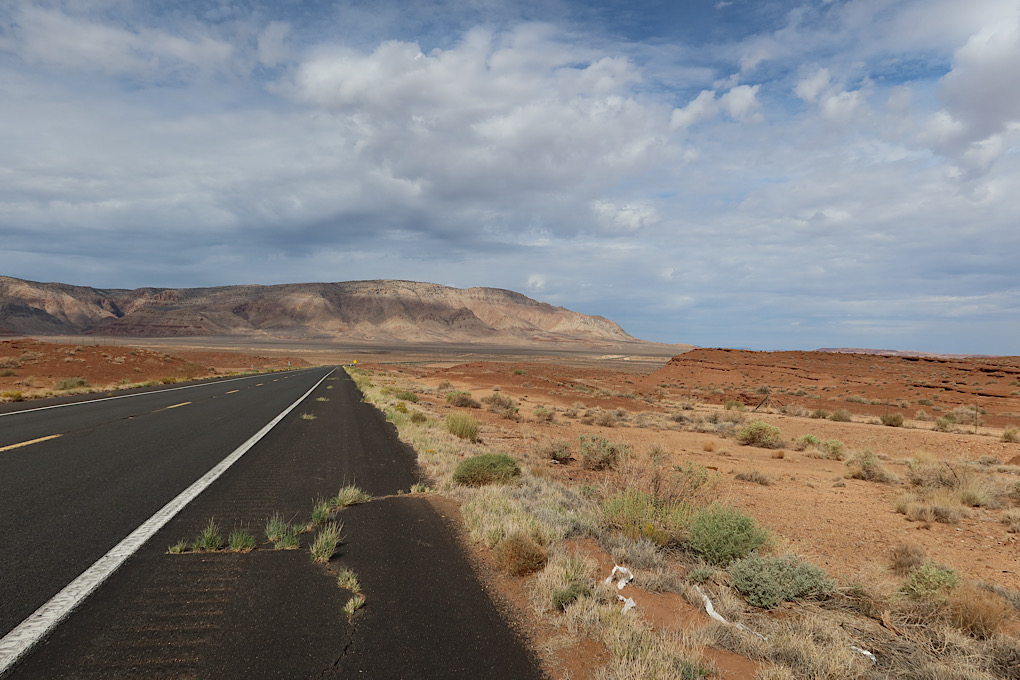 There were a lot of viewpoints all through the day for various canyons in the landscape. As I hit the real hill and started climbing the views got better.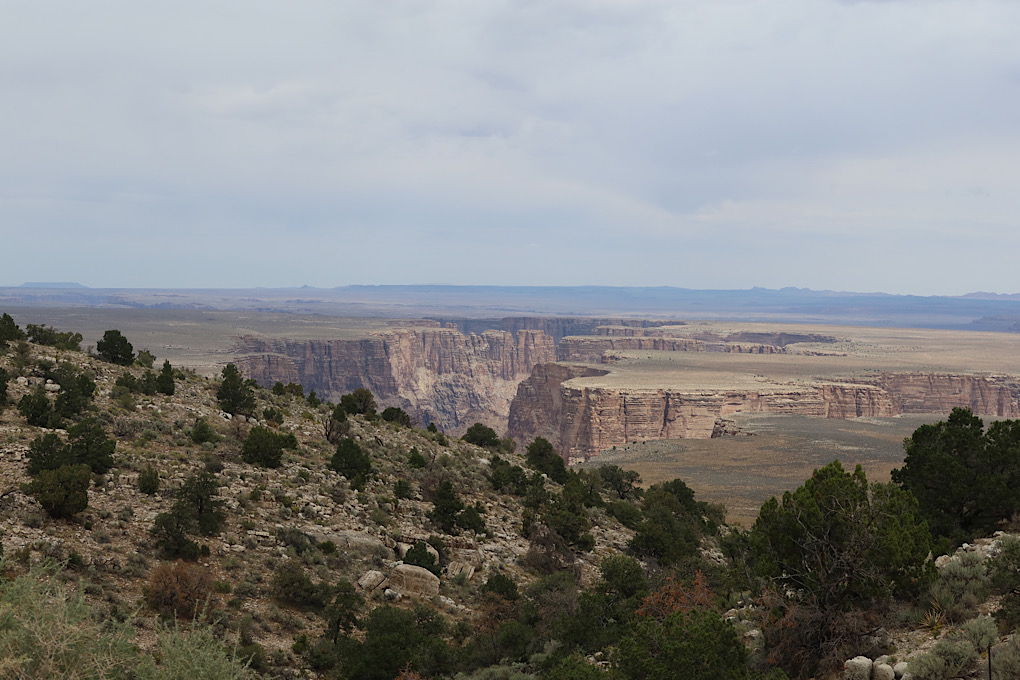 As usually happens, trees started reappearing as I climbed as well. By the time I got back into national forest land, it was real forest.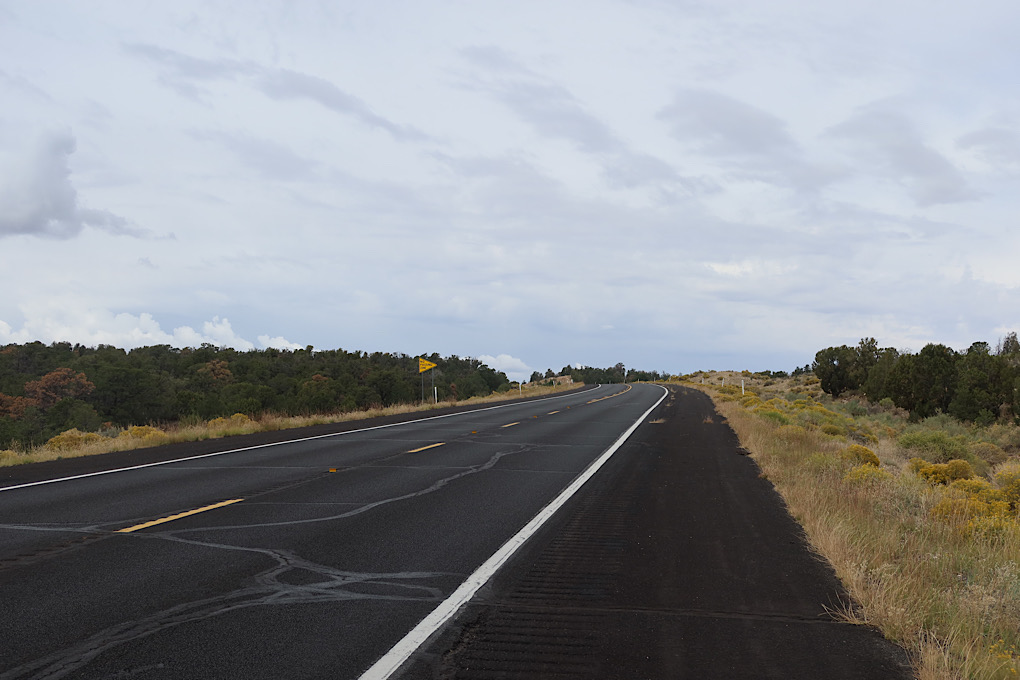 There were a couple surprising (to me) short downhill segments, but it was mostly a long slow climb all the way up to the park entrance. My entrance receipt from the North Rim was still good, and the ranger at the entrance station said he was so impressed by anyone who biked up that hill. After this trip my standards of what constitutes a big hill have definitely shifted.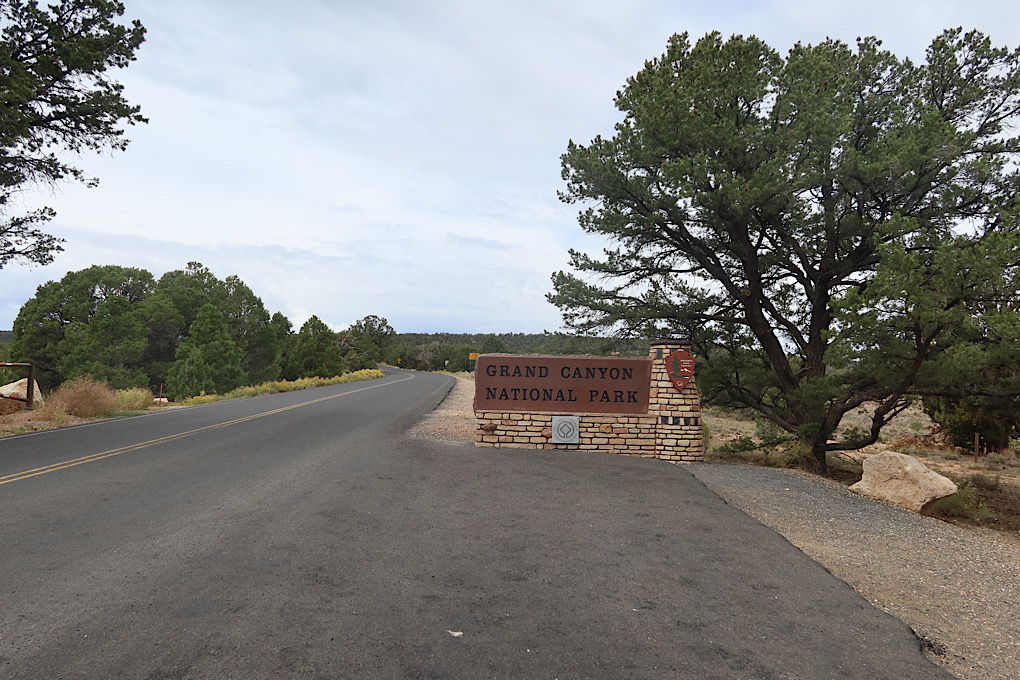 The Desert View campground is right past the park entrance station, and I went straight there to set up camp. I had reserved a site that turned out to be pretty nice, though close to some relatively noisy neighbors (they quieted down in the evening).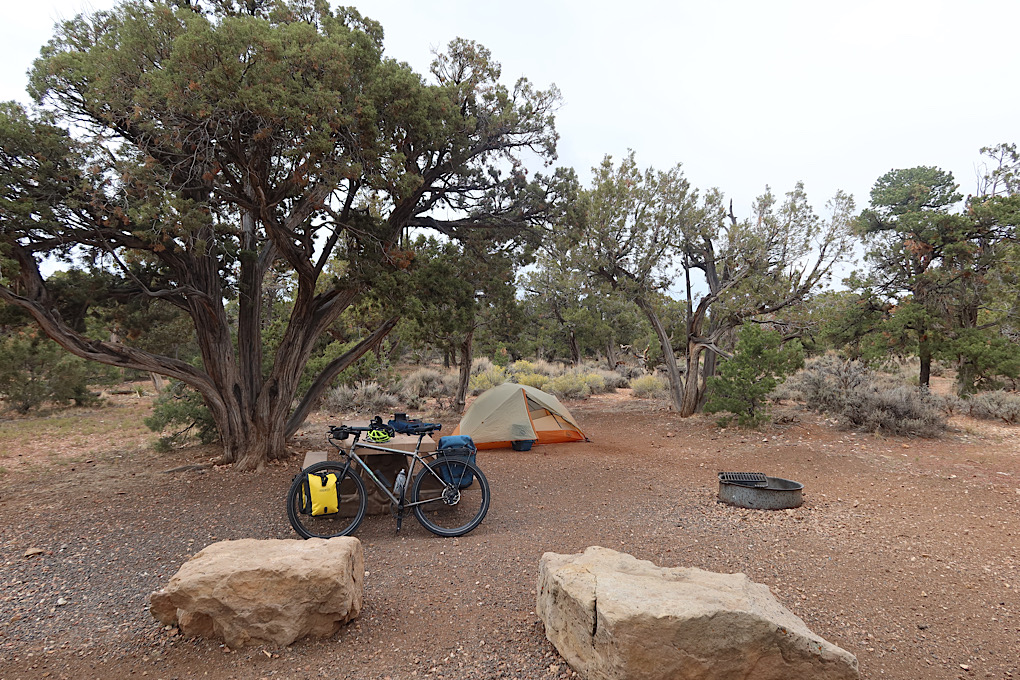 After setting up I wandered some of the paths around the campground. One went to a canyon overlook, and the other went to the Desert View watchtower (which came with tourists and the convenience store with cold drinks and snacks and a sandwich.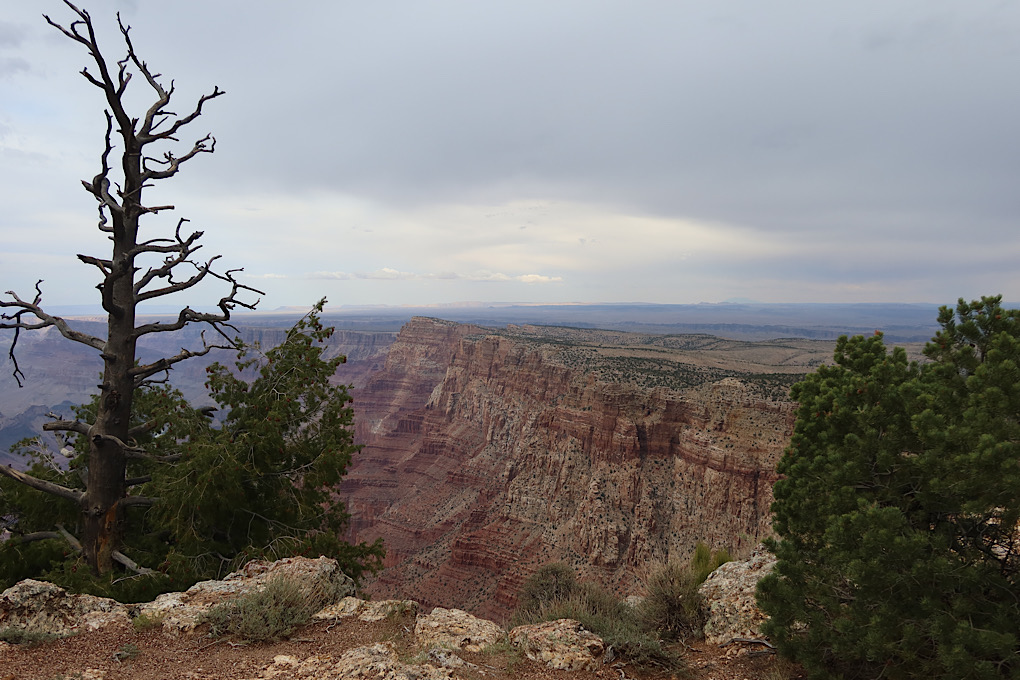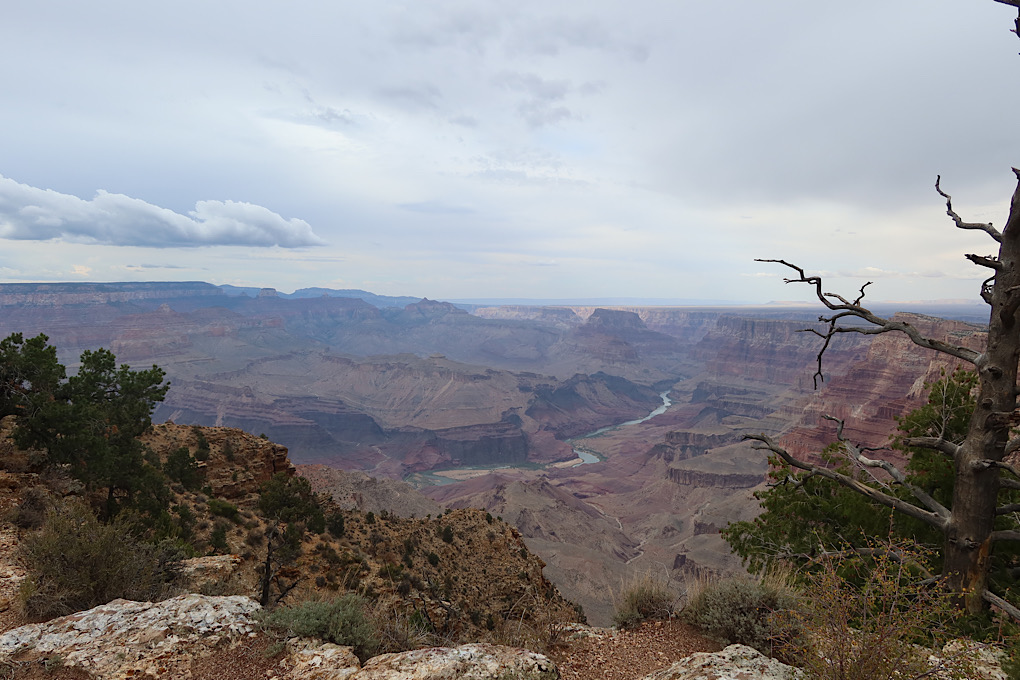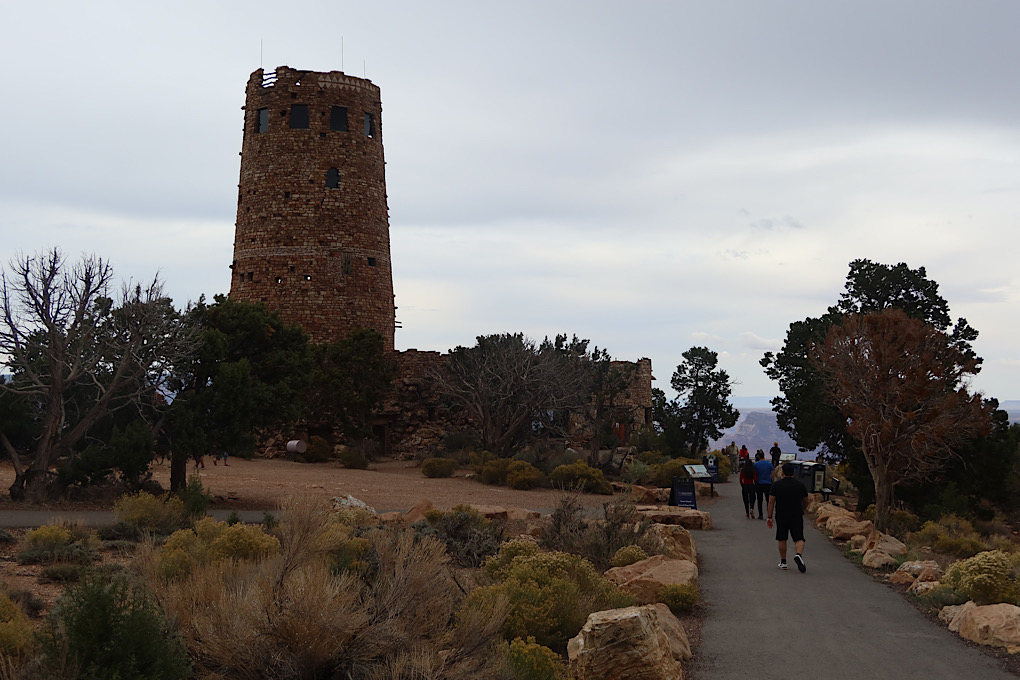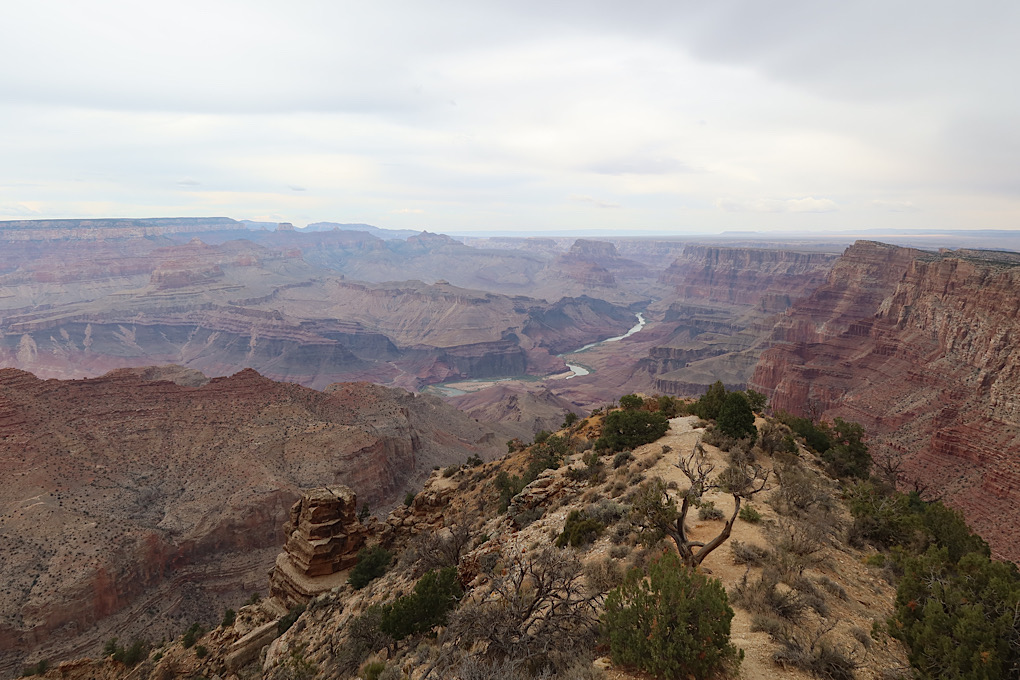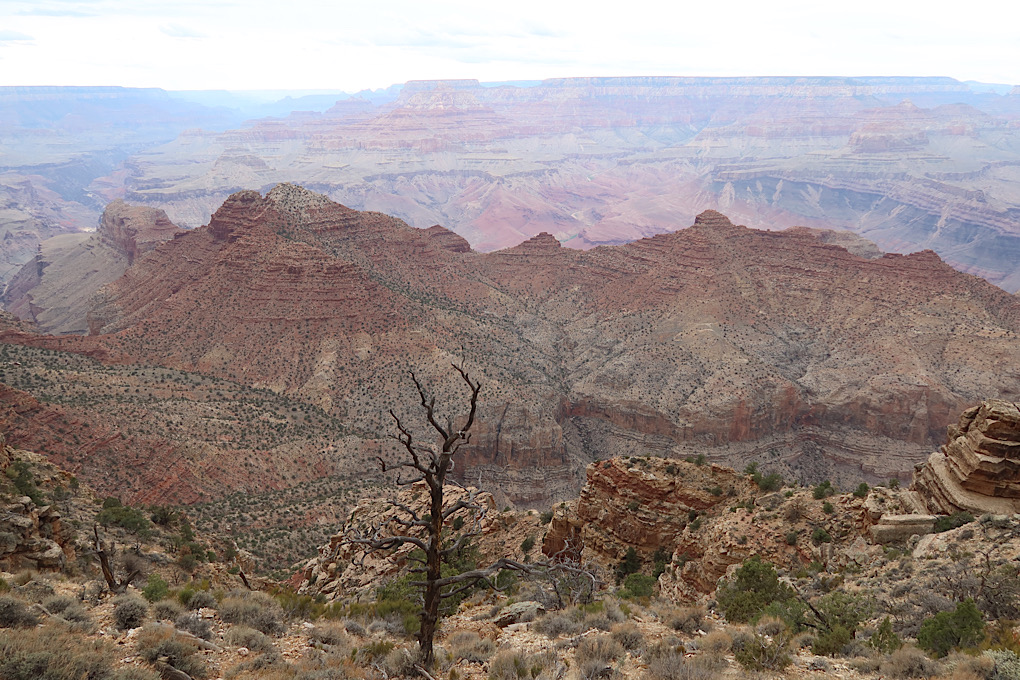 It started to rain a bit as I walked back to the campground. Not a whole lot, but enough to make it cozy to curl up in my tent.