Southwest Day 6: Salida to Monarch Park Campground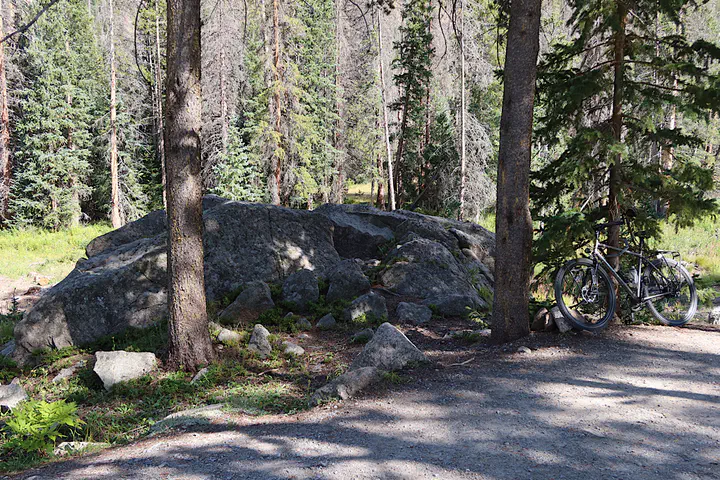 August 29, 2021. 22 miles, 3450 ft of climbing.
I didn't quite know where I would end up today - either the campground half way up Monarch Pass, the campground near the top of Monarch Pass, or Gunnison (the next substantial town after the pass). I left reasonably early for me (8am) and figured I would see how it went.
The biggest constraint is that I need to get to Cimarron by the 31st. There's a section of route 50 that is under extensive construction. Typically they only have it fully open on weekends, and for alternating traffic a few hours here and there the rest of the time (cyclists have to find a ride or take the ~100 mile detour). However, they paused construction for a couple of weeks (I think the crews were needed elsewhere) and aren't closing the road again until September 1. So I have an opening if I can get through in time. I think I should be ok.
As I left Salida there were lots of irrigated ranches. Also a lot of American flags, and a taxidermy shop. There's a part of this part of the world who likes their guns, I think.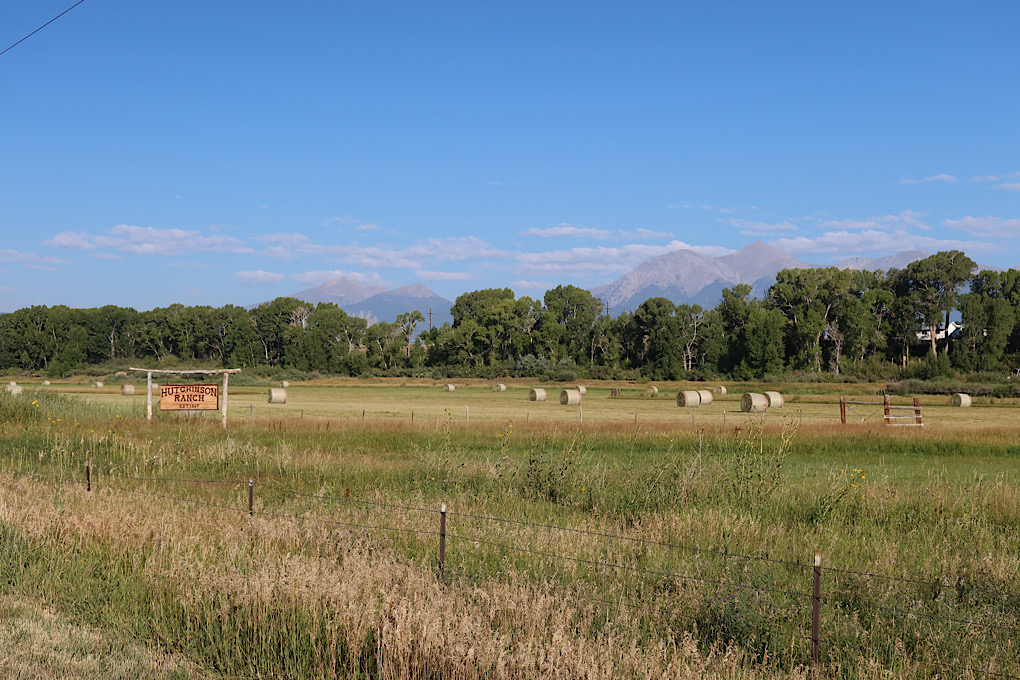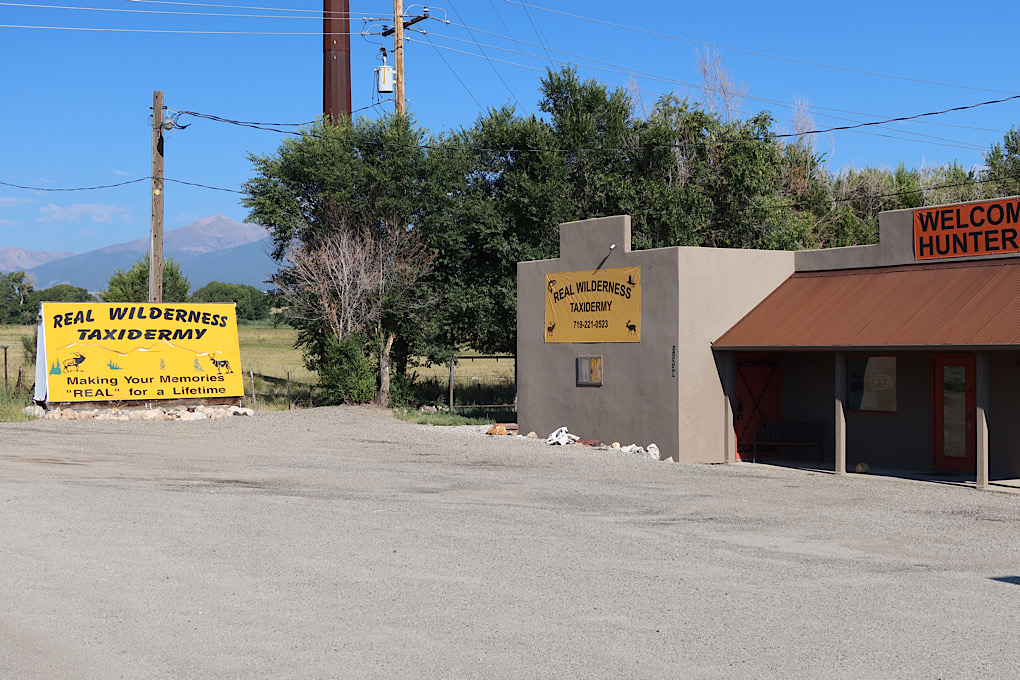 I knew it was going to be uphill all day (or most of it, if I managed to go past the pass), but it didn't seem too bad. Again, hard to tell if the pass is easier, I'm getting stronger, or I'm acclimating to the altitude. Who knows. In any case, I still stopped a fair bit, but I wasn't gasping for breath with my heart going at top speed when I did. Just as often it was because my legs were tired or my butt or arms were sore.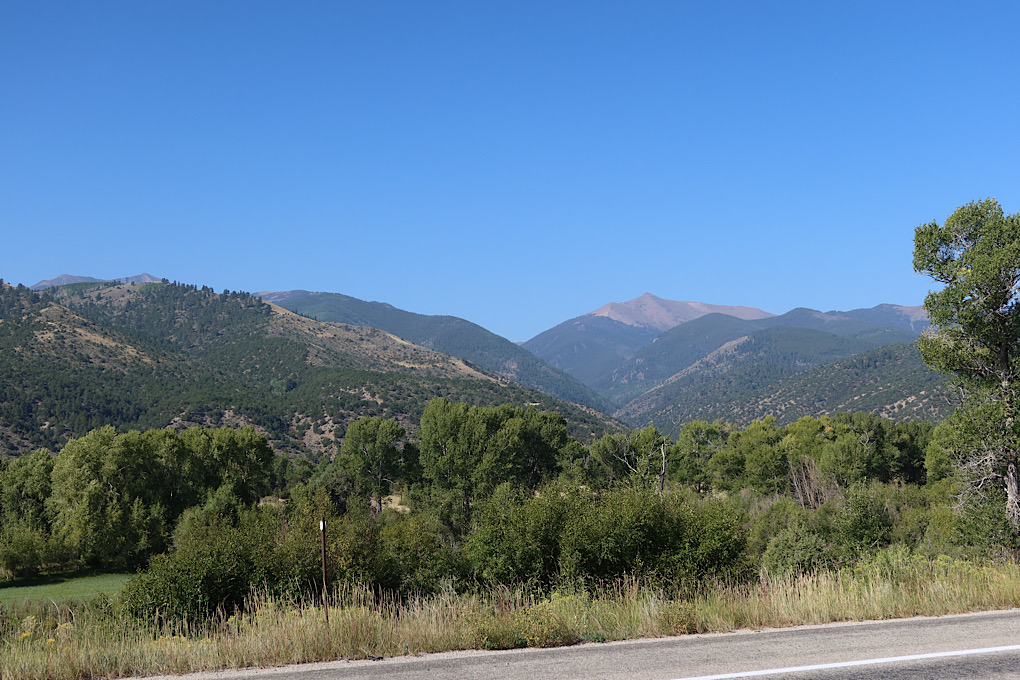 Monarch Pass was probably the most pleasant of the passes I've done. It seemed… cozy. No giant cliffs to fall off of, sufficient space to get out of the way of traffic, interesting (if not dramatic) scenery.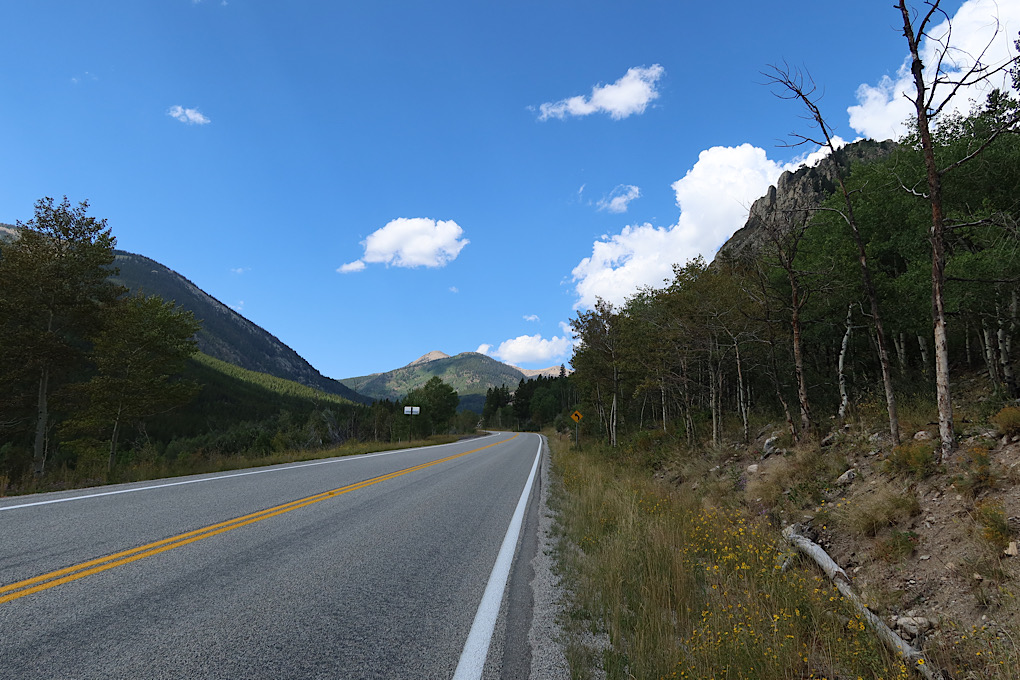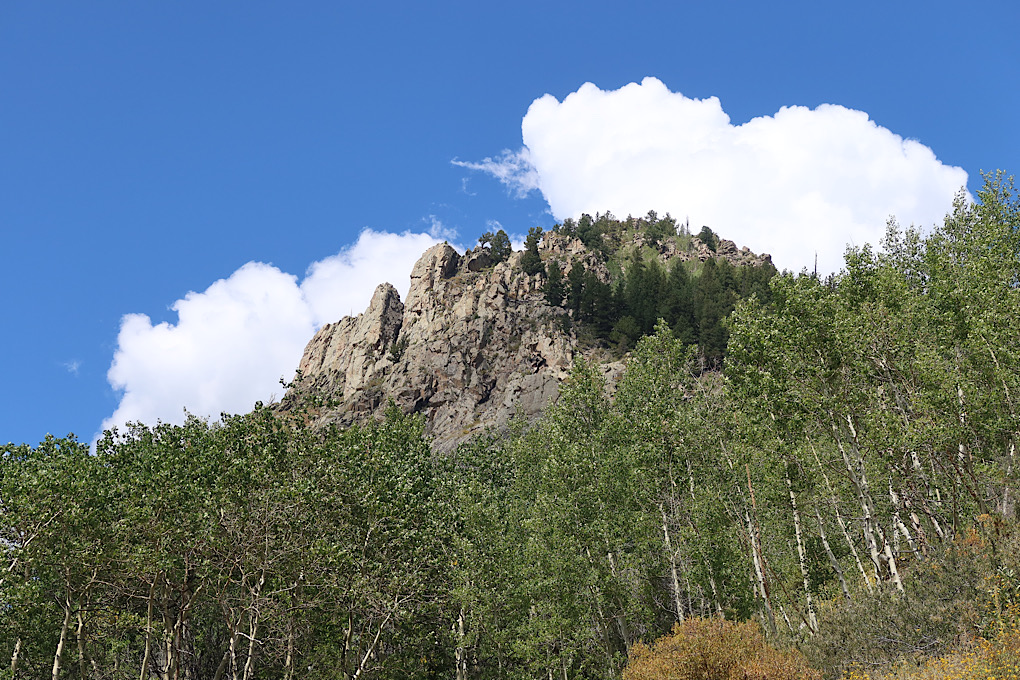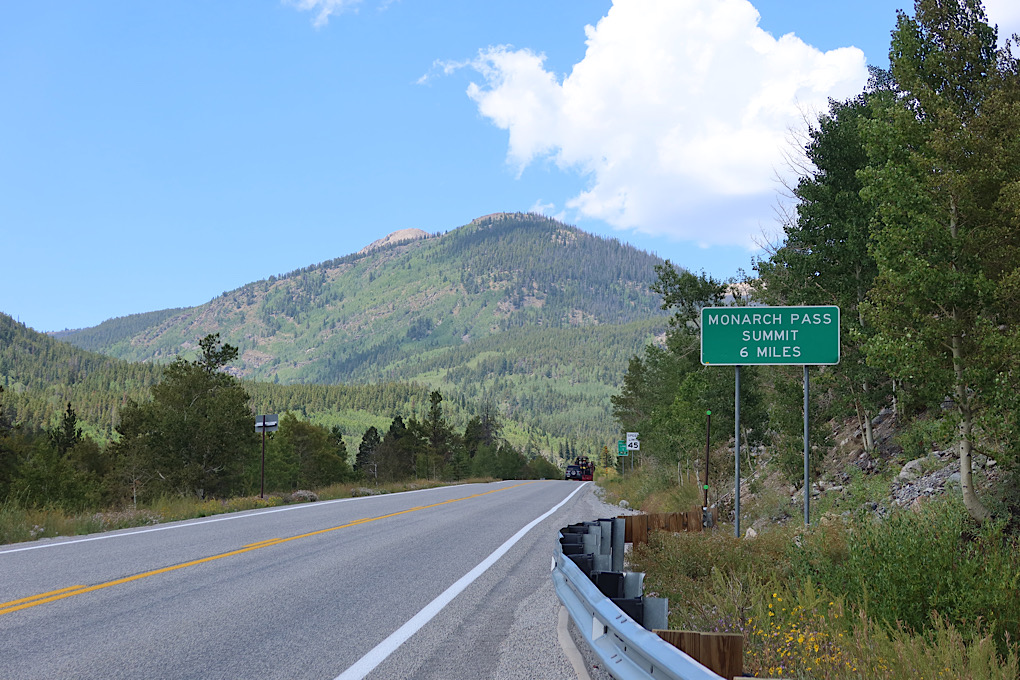 Still, by the time I got to the "summit 6 miles" sign, I was pretty sure that I didn't want to try to go all the way to Gunnison today and decided to aim for Monarch Park Campground. It was a good choice.
There were scattered ski areas and private estates most of the way up the mountain. The town of Garfield certainly seemed like it had seen better days, though it seemed like there was still a bit of a living town down off the road a ways.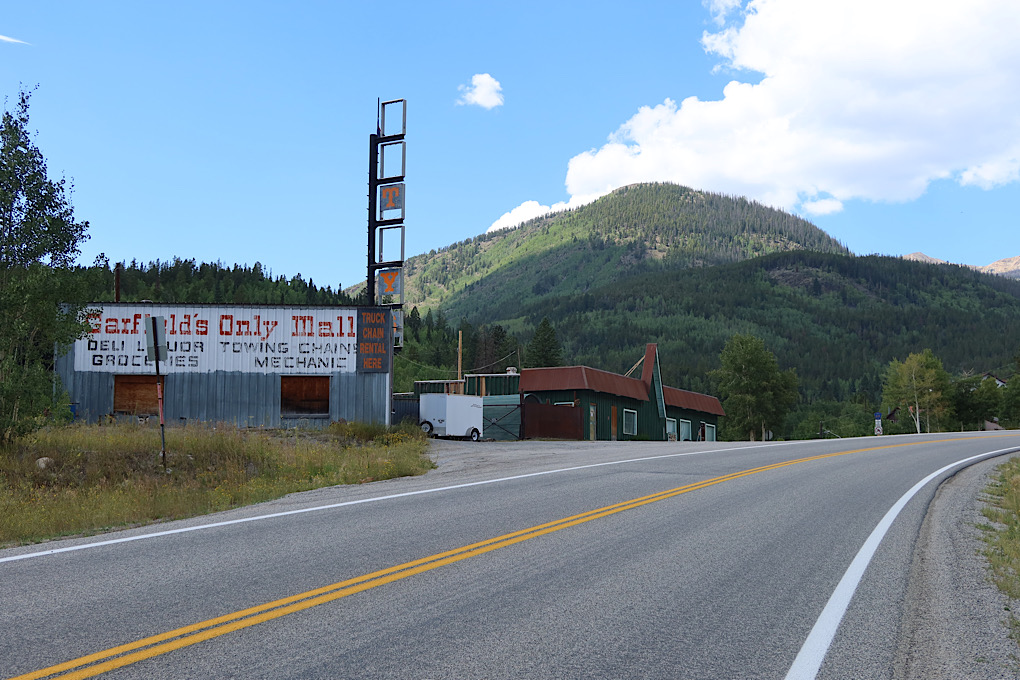 Monarch Pass doesn't really go above tree line (ok by me!), with most of the road going through forest of various descriptions. I did go by a pretty extensive mine though (looked defunct). They could have just mined a path for the road to go through instead of taking off the side of the mountain!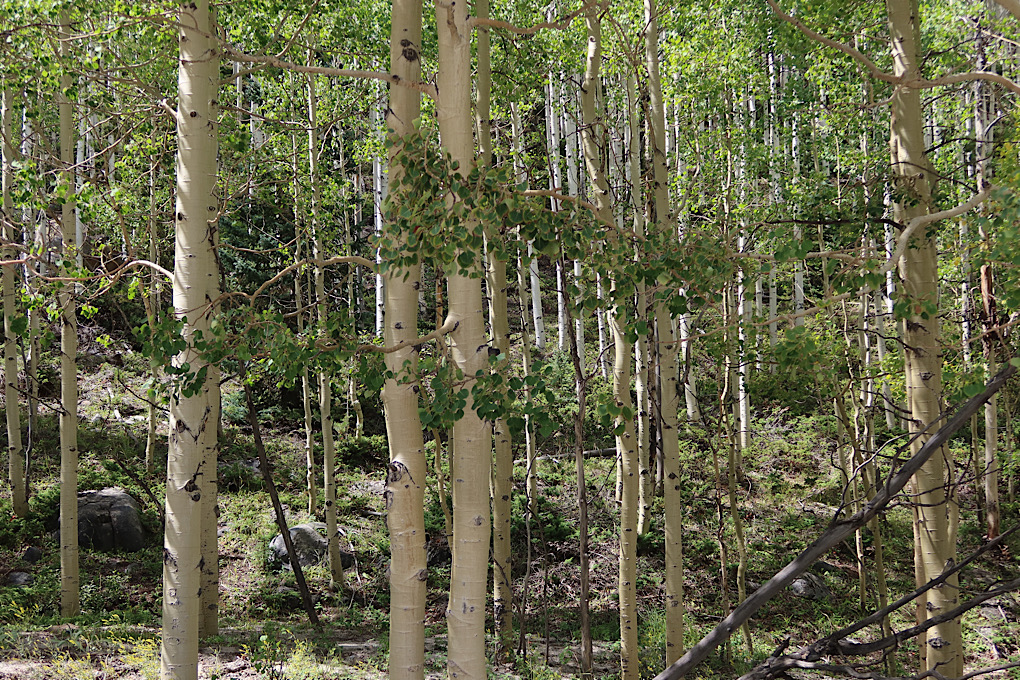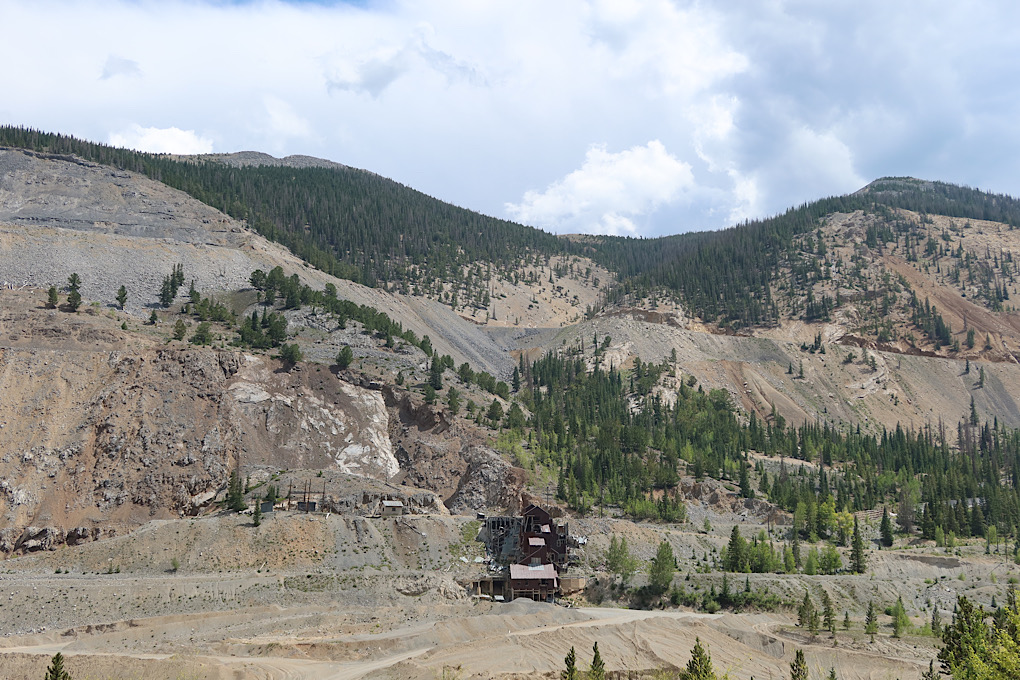 The turn-off for my campground was most prominently advertised with a sign offering sled dog rides. I imagine not so much this time of year. A well maintained dirt road brought me by a small lake and hen to the campground.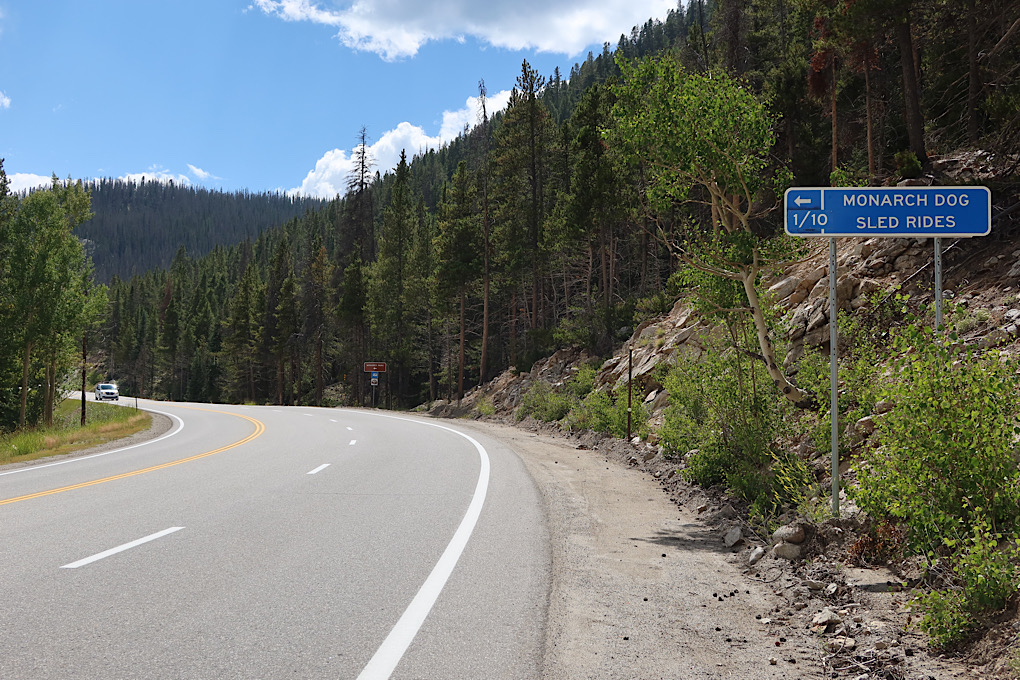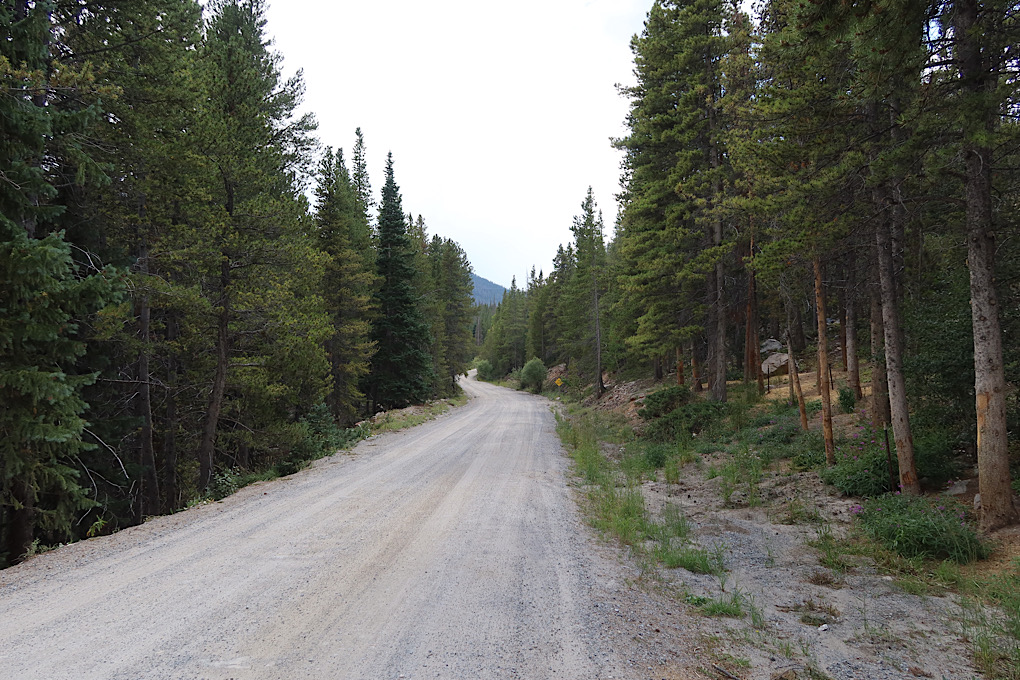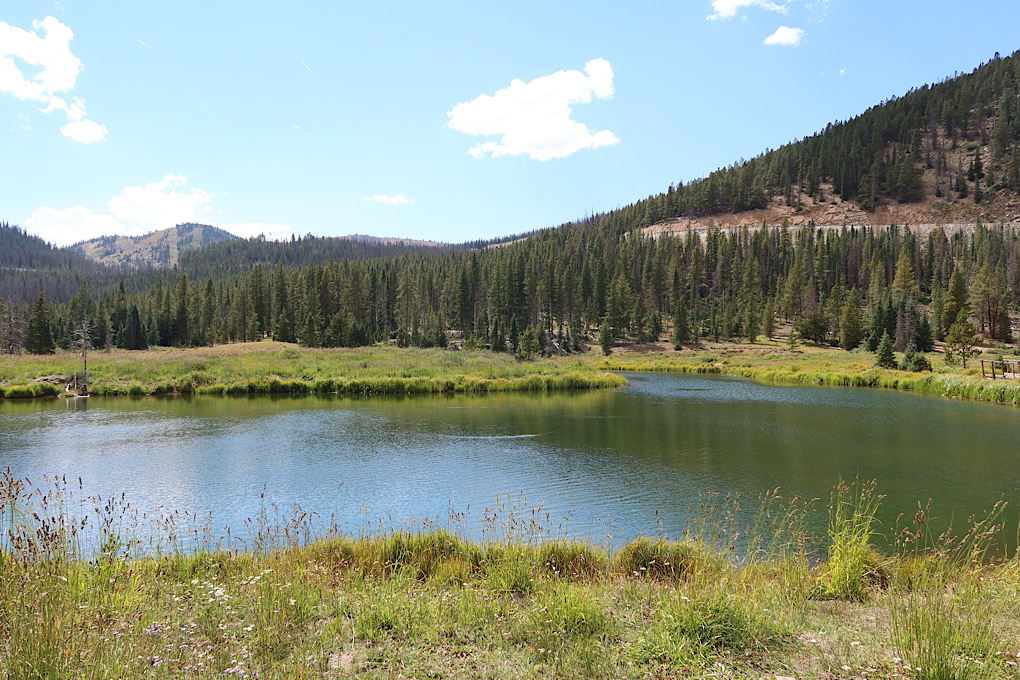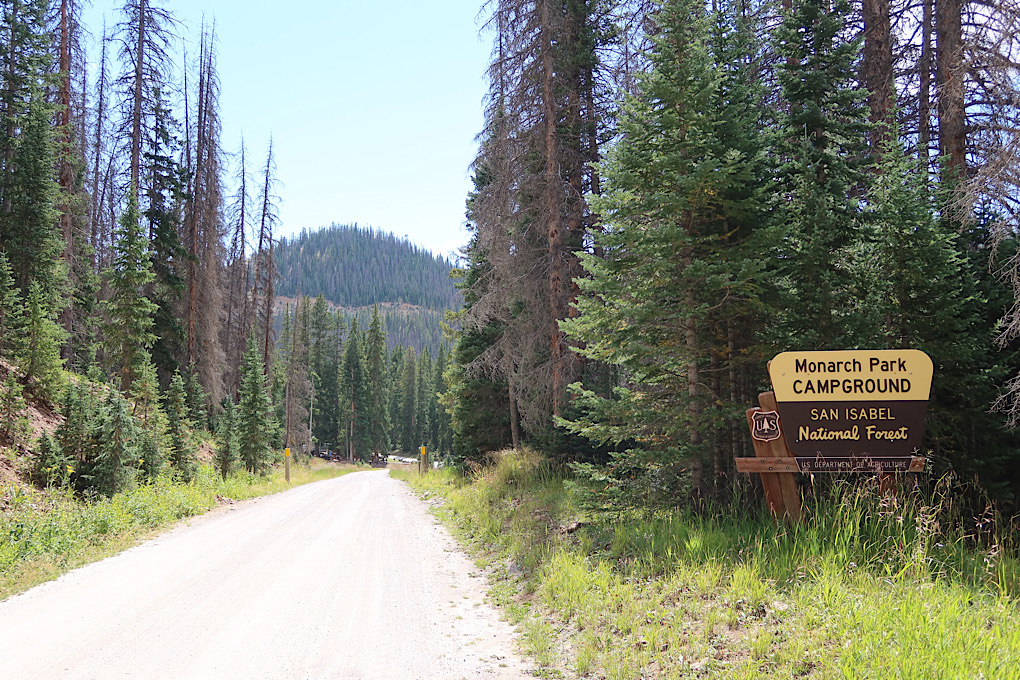 I cruised around the campground to choose a site, and picked one largely because it had some really nice rocks and wasn't too far from a water pump.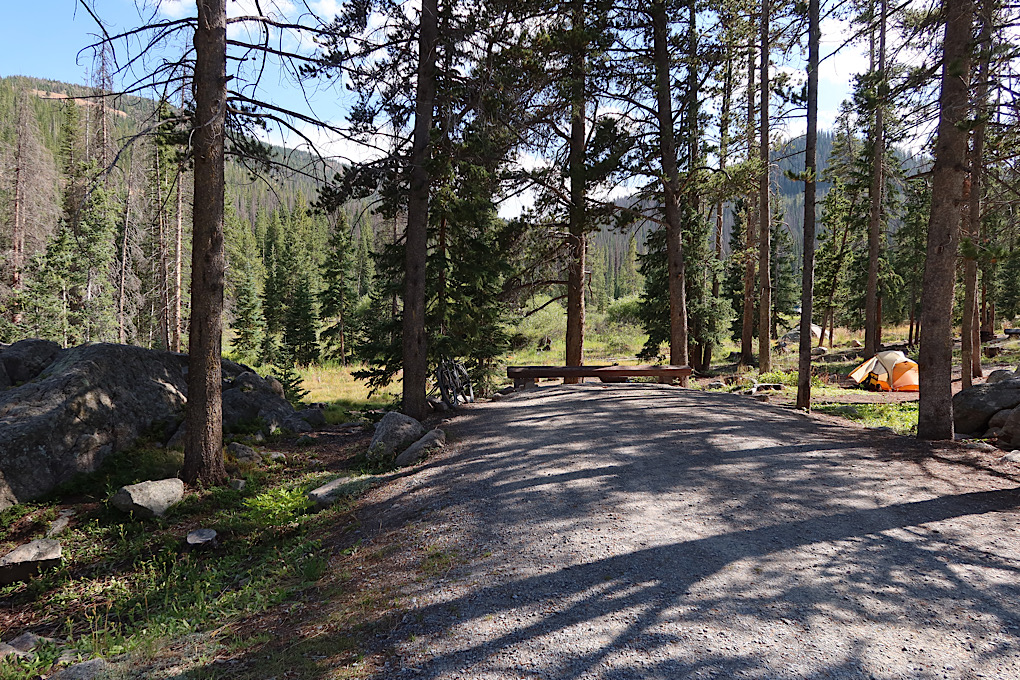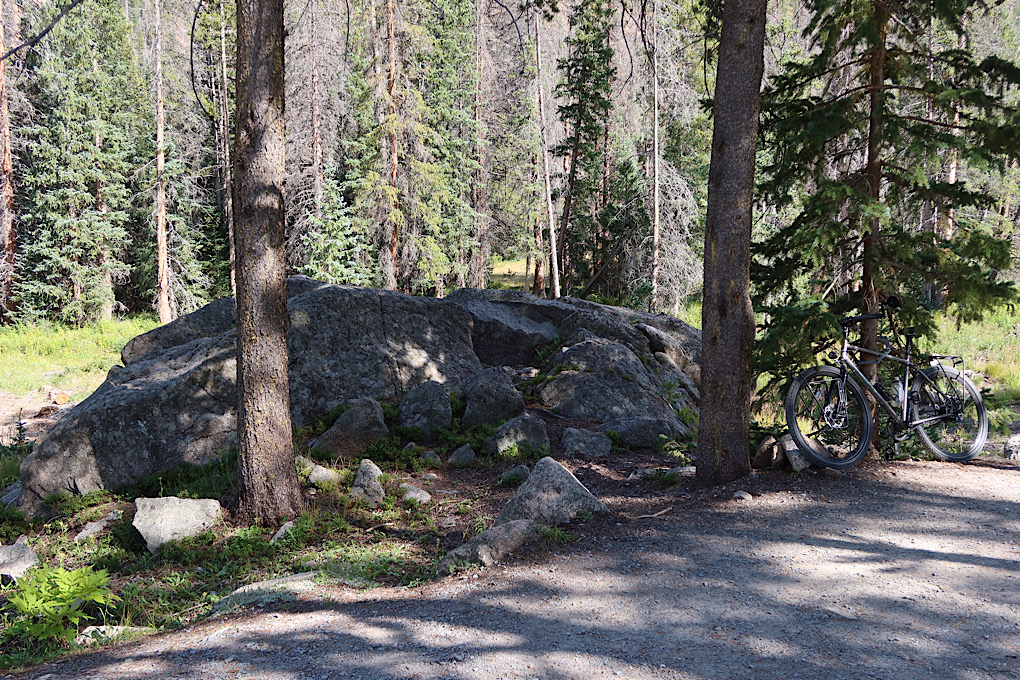 Overall, I'm quite happy with this campground. It got some mixed reviews online because of the extensive beetle kill of trees. It is true that a lot of the sites aren't that appealing right now because so many of the trees have been removed. But the campground is nearly empty, so I just ignored those. I was even able to find a good tree to hang my food from. Overall, a very peaceful place to spend an evening. It is at 10000 feet though, so I'm hoping that I sleep better than in Breckenridge. I think I'm starting to adapt.