Patagonia day 32: Tapi Aike to Cerro Castillo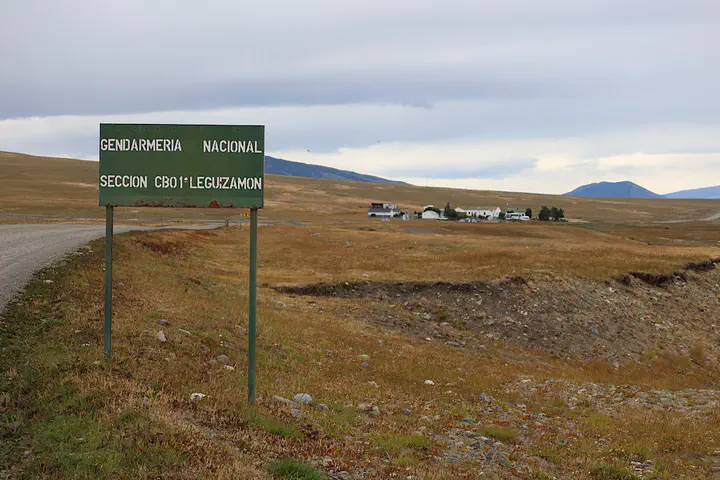 January 29, 2020. 54 km.
I woke up to wind that was probably a bit less than the night before, but still quite noticeable. It's relentless around here. More visually interestingly, out the window of the trailer I also saw a guy on a horse herding some cows. There are fences everywhere around here, and cattle grates in the road, but I rarely saw any animal being contained by them. I guess everything is just really spread out.
Today brought a return to pavement along with a corresponding increase in traffic. Still really light (maybe a vehicle every 5 minutes or so) but much more than the dirt road.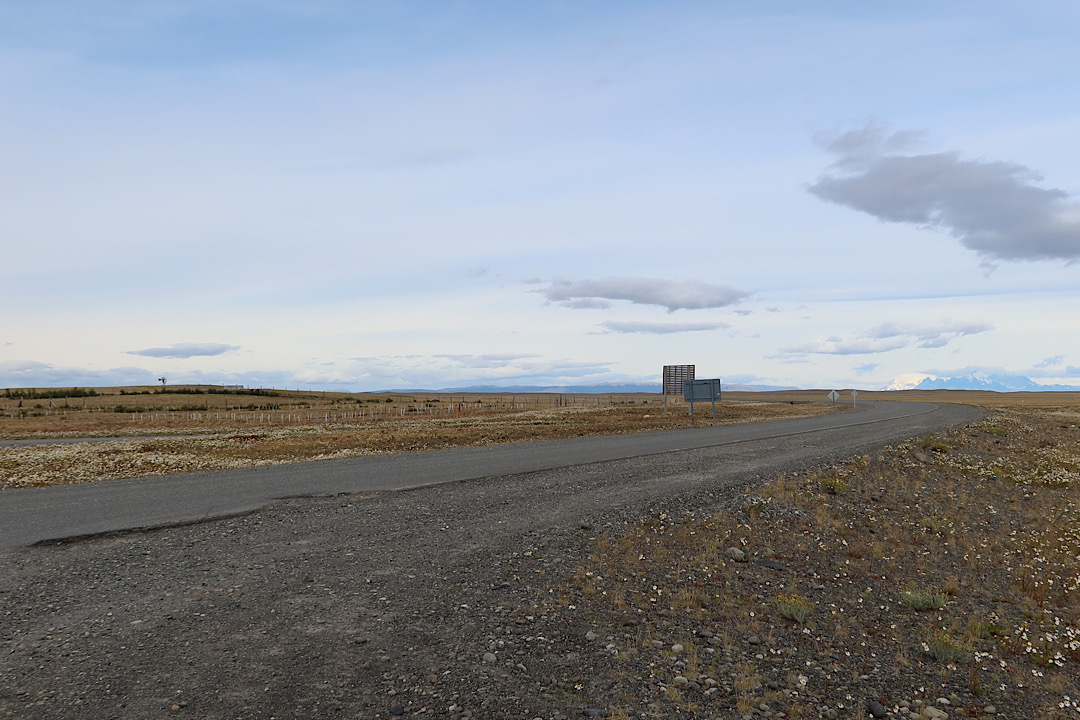 There were lots of buses going between El Calafate and Puerto Natales. Sometimes I would catch glimpse of the people on the bus looking half asleep staring out the window. Quite the different experience.
The morning was more of the same, just slowly making forward progress through unchanging landscape and constant wind. There was one building, but I don't think it's still functioning as a hotel.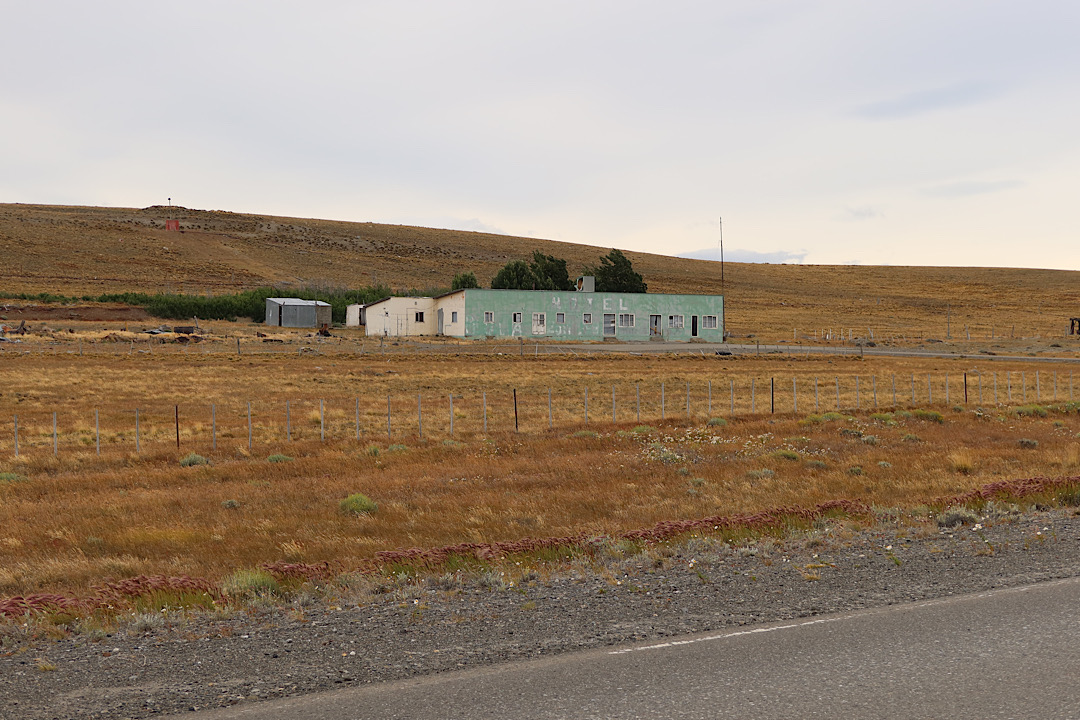 And the mountains of Chile got gradually closer and closer. See you tomorrow, Torres del Paine!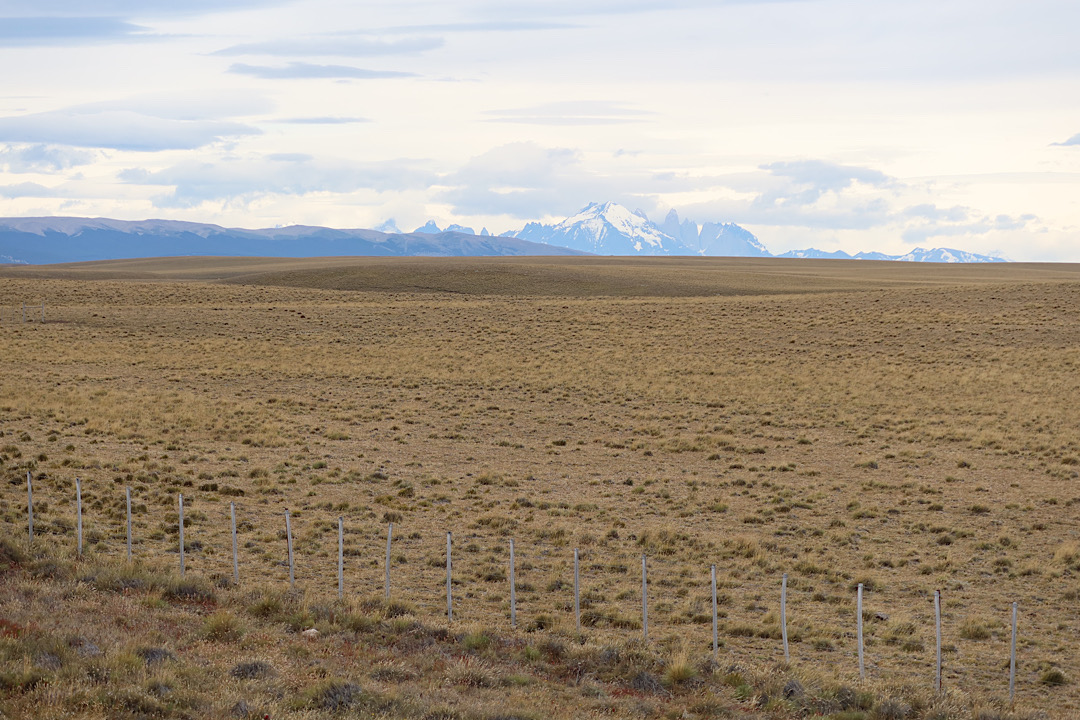 Days and days of the same dry yellow grass made even small changes in the flora noticeable. The roadside grasses and flowers seemed positively diverse by the time I got close to the turn off to the border crossing.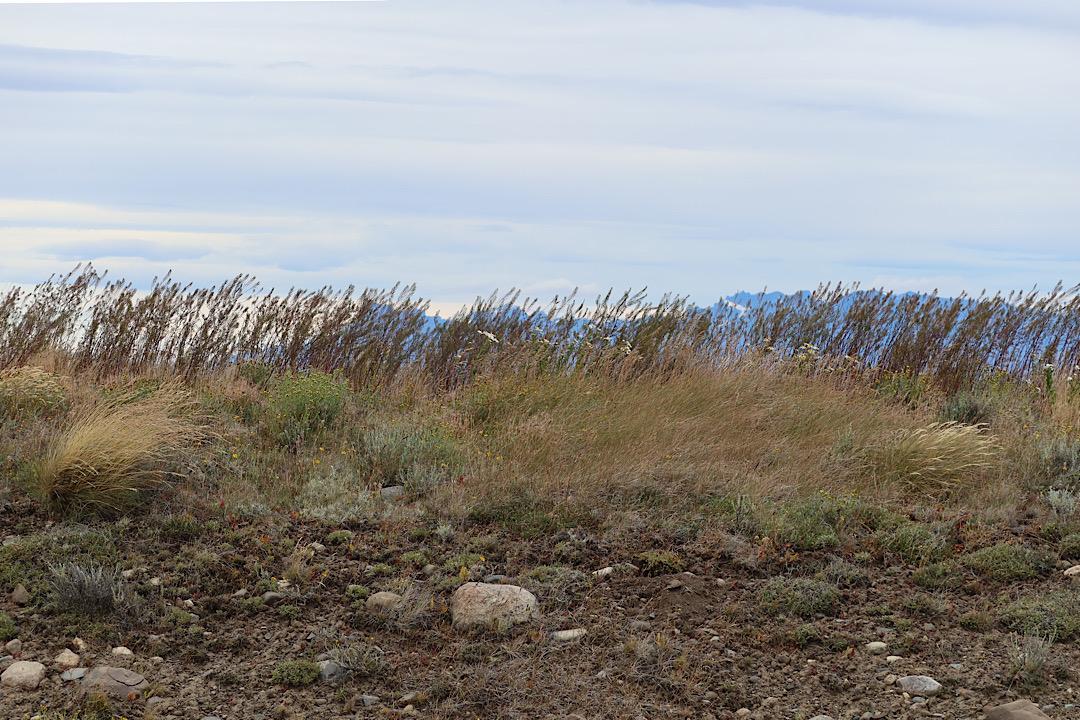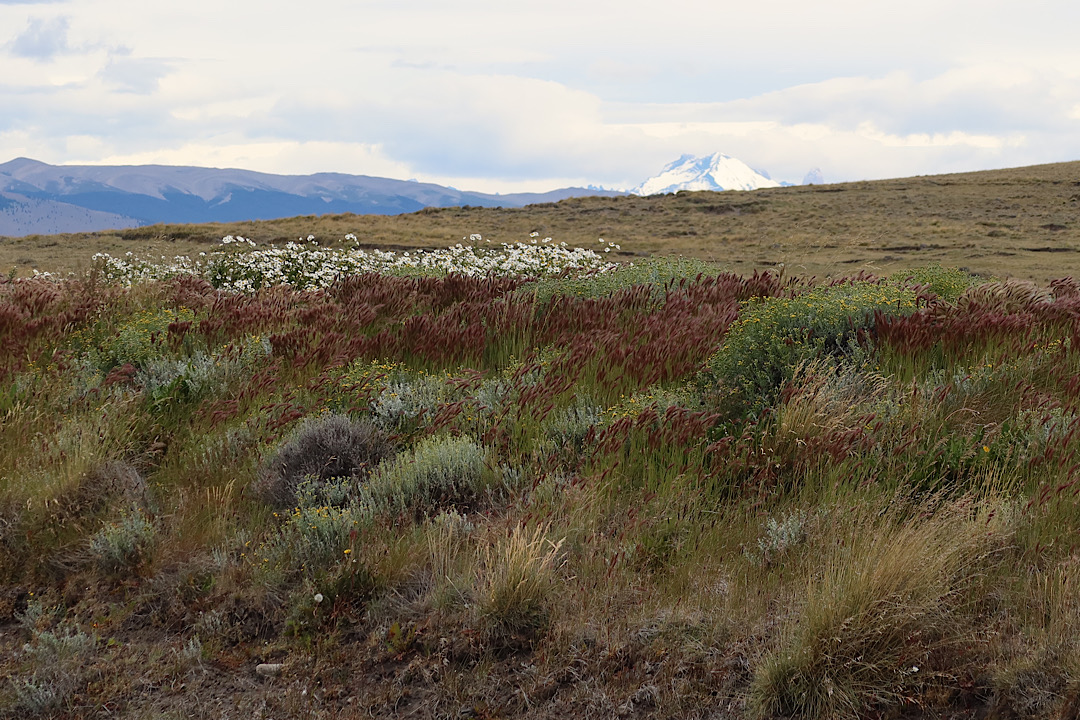 I also got a downhill section that was steep enough for gravity to win over headwind. It's really amazing to get a little bit of coasting when it's been constant pedaling for days. It reminded me why this biking thing is fun. I passed a cyclist going the other way just after the hill. Even though the wind was more favorable for him, it was more of a crosswind at that point and I didn't envy him the climb.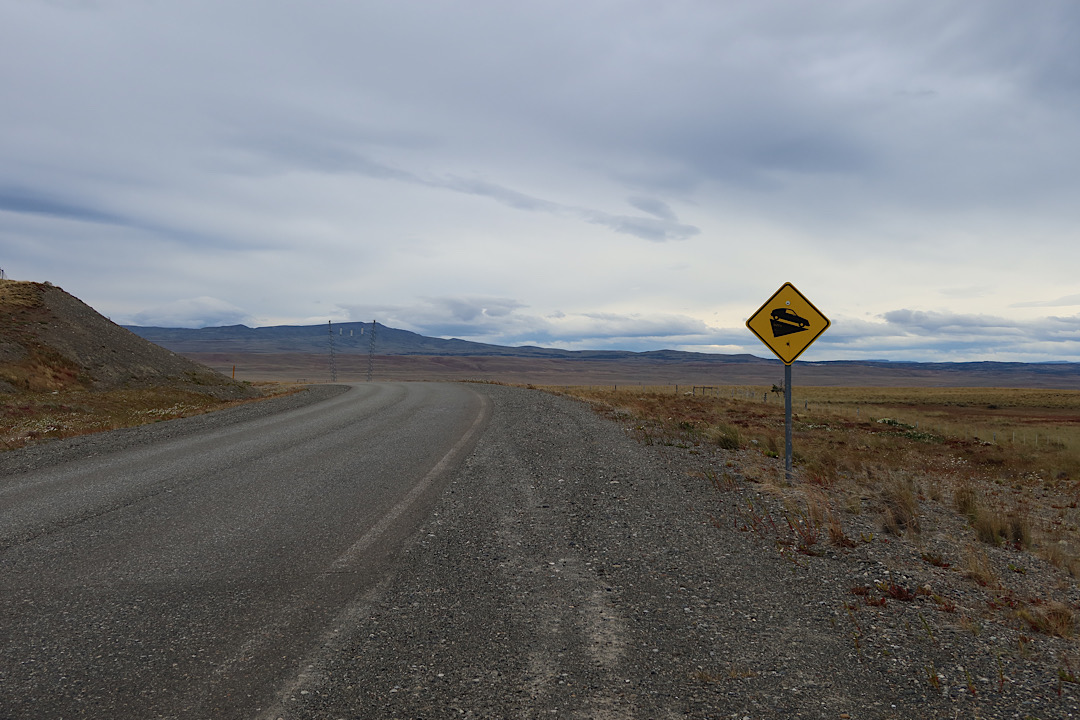 The increased traffic also meant increased interest from drivers. One person stopped to ask if I needed help while I was standing on the roadside eating cookies. Only a couple km before the turn toward the border crossing, a truck driver stopped and seemed to be offering a ride. Not at this point!
The turn off toward the border meant a return to ripio (better condition than yesterday), but it was exciting enough psychologically that I didn't care. It felt like I had actually gotten somewhere and that I had accomplished something.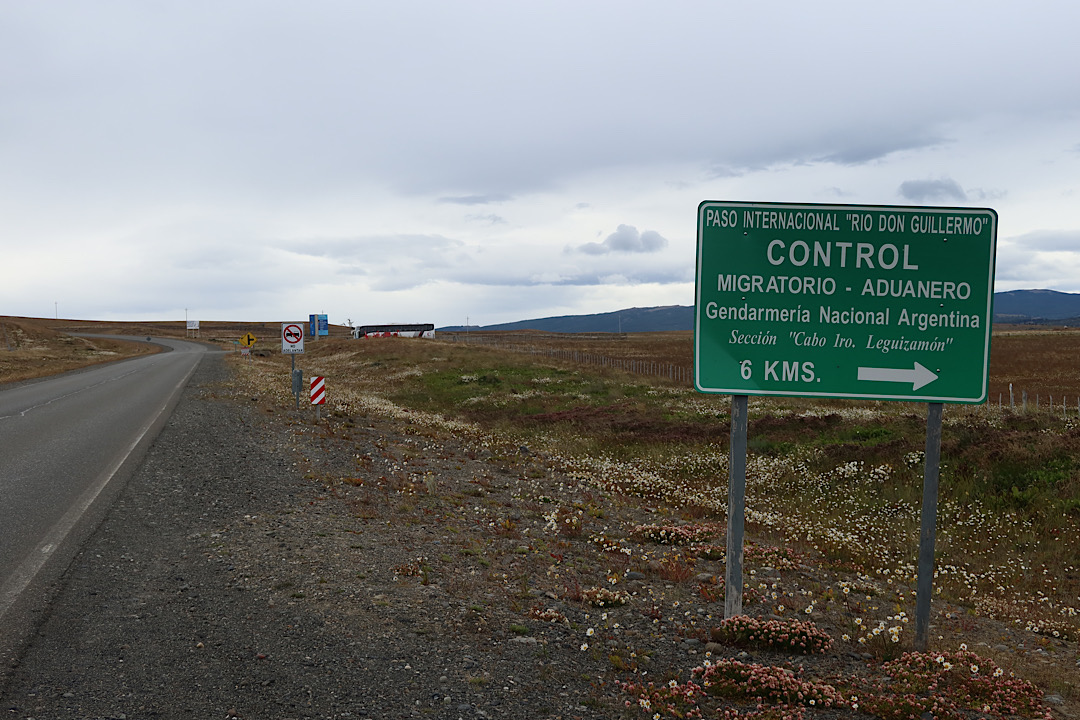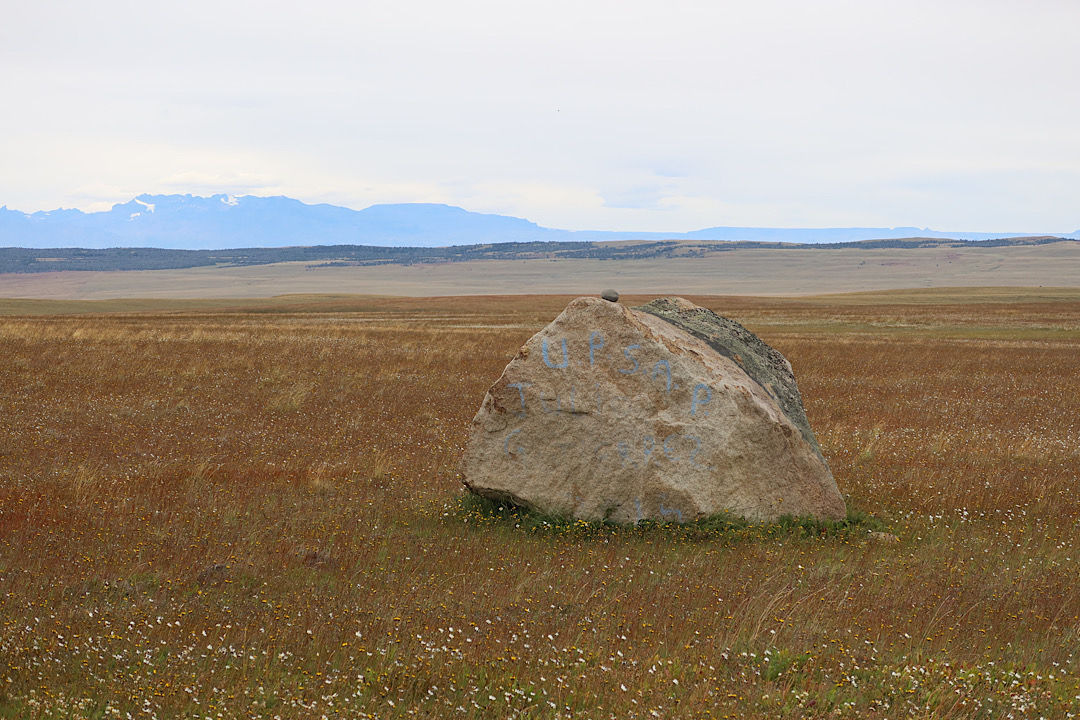 A few km of moderate dirt road brought me to the Argentine border control where getting my exit stamp was pretty easy.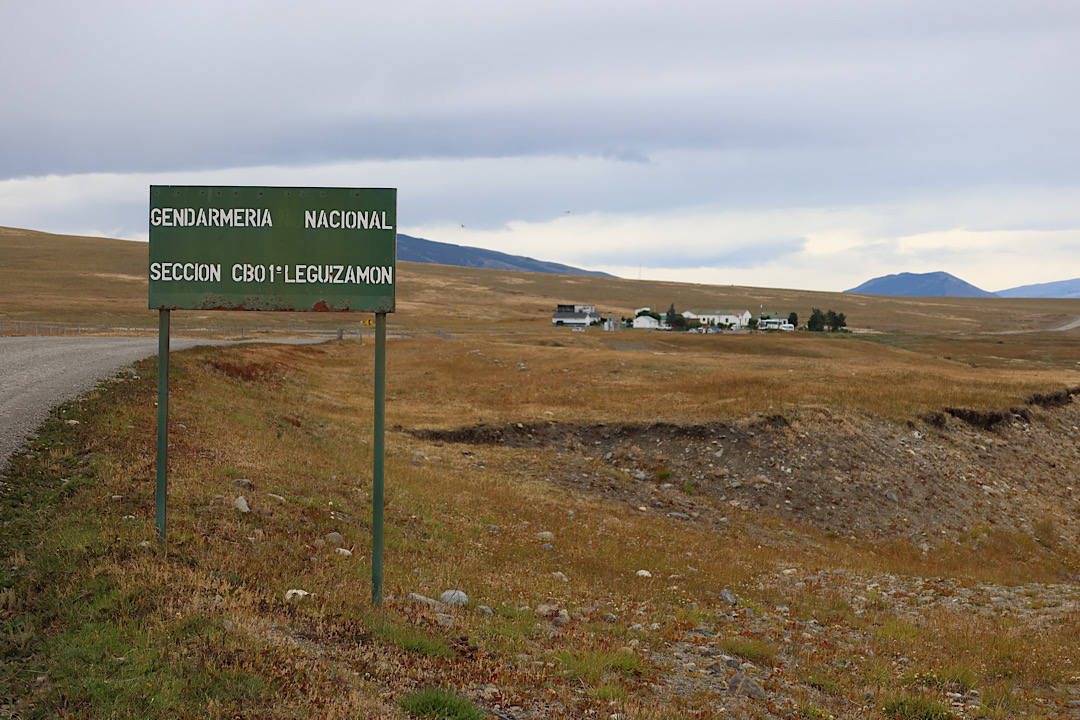 A few km beyond that, the international border was obvious due to the change in road. Both times I've crossed between Chile and Argentina, the Chileans win in terms of road quality. On the other hand, I didn't have to deal with going through any road construction in Argentina.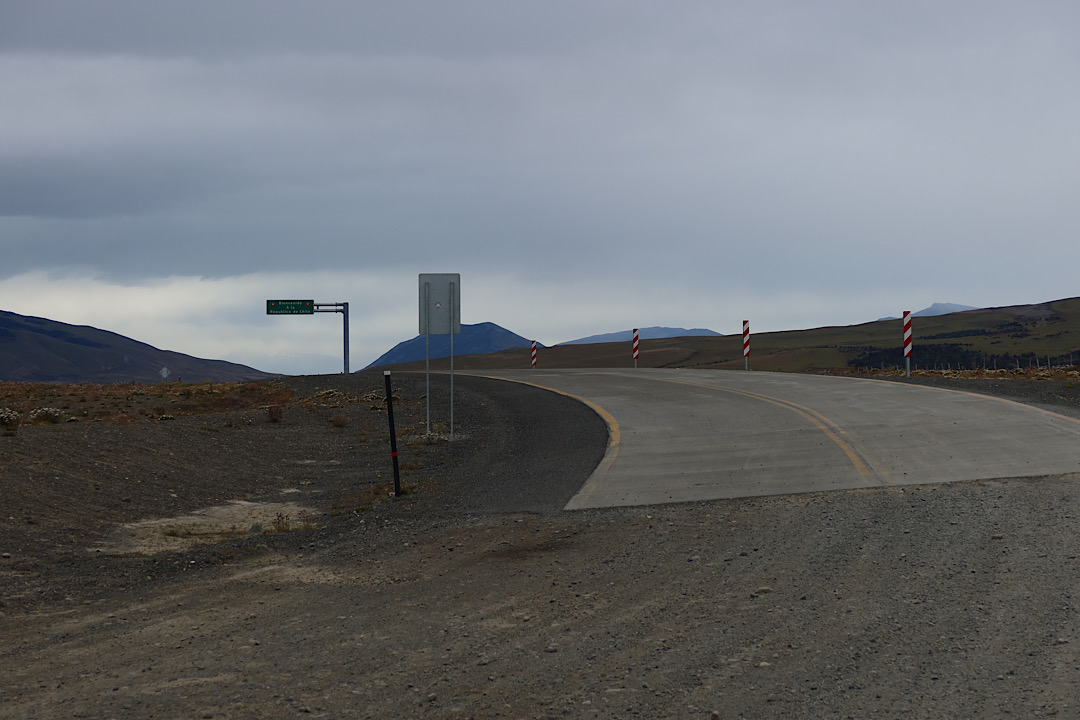 With pavement and gravity in my favor I swooped down to the Chilean border control point at Cerro Castillo. Ok, rolled slowly while still having to peddle. But whatever. The Chileans asked if I had contraband food (fresh veggies etc), but only did a cursory search by glancing in a couple of my panniers.
Just on the other side of the crossing I met a group of cyclists - two Chileans who were continuing into Argentina today and two Argentinians on a tandem who were going to stay in town. I chatted with the two staying in town, and we were both headed over to the bus station that iOverlander marked as being the official camping area in town. I headed that way to set up camp while they stopped for coffee first.
The bus station had an indoor space, but it was locked. The bathrooms were open though, and there were several grassy areas for setting up tents. Magically, the wind mostly died down for a couple hours (it was mid afternoon) and I set up my tent, bought a few groceries from the one tiny store in town, and cooked dinner in relative calm.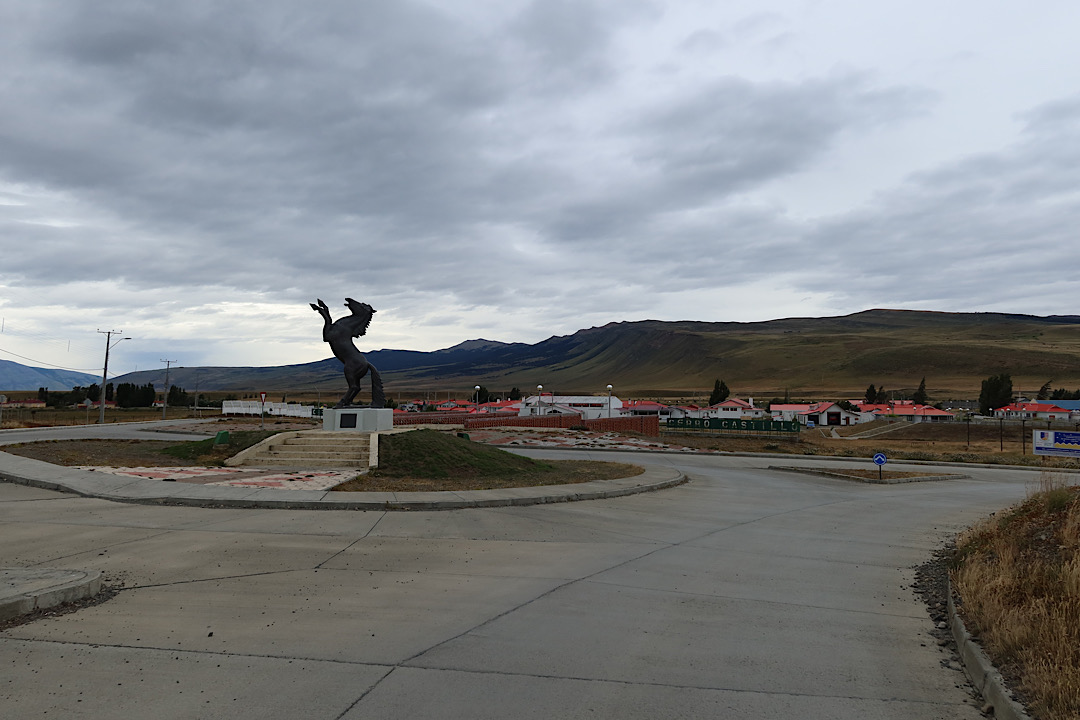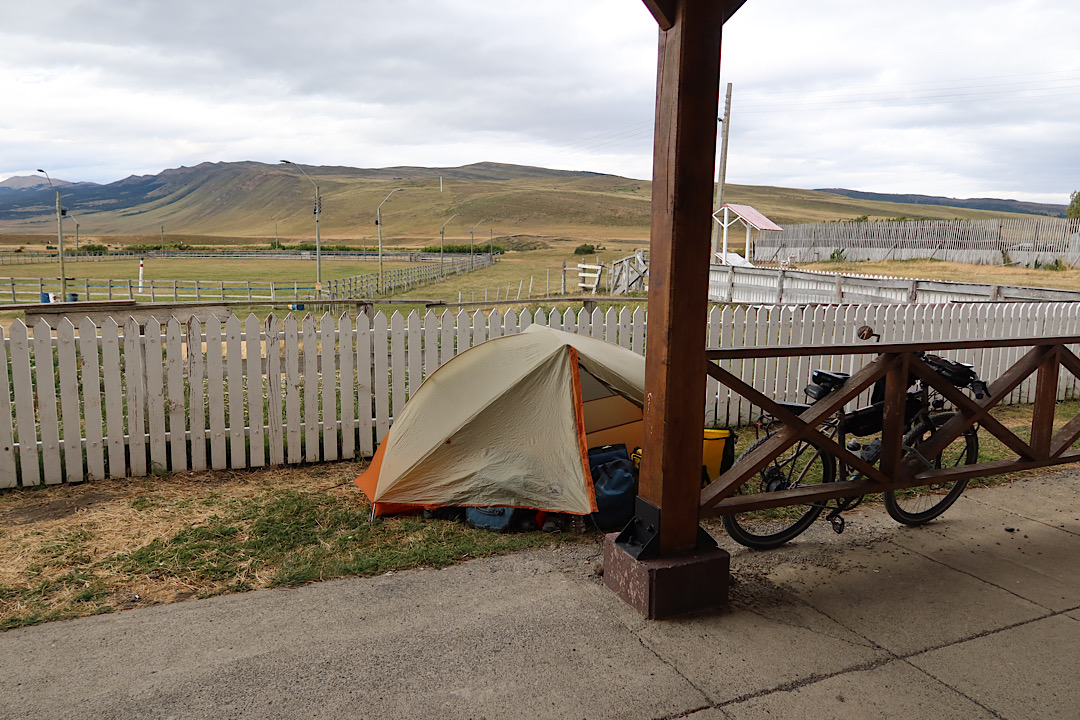 As I lounged about in the evening, the wind picked up quite a lot. Around 9, a couple of cyclists from Montreal arrived from Torres del Paine, and it was a wonder they were able to set up their tent at all. I chatted with them a bit while standing on corners of things to try to be helpful.
The late arrivals cooked dinner in a sheltered corner, and all 5 of us chatted (and exchanged recommendations for place to stay and eat) for a while before heading to bed. The wind overnight was crazy - more intense than any other time I had been camping. Nobody's tent blew away, but I wouldn't have been surprised. Nobody slept all that well I think, but I count waking up in the same place that we went to sleep an accomplishment.