Patagonia day 26: El Chaltén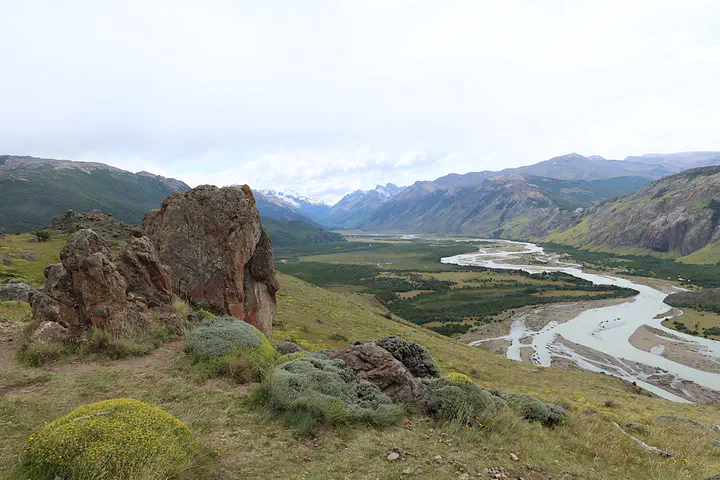 January 23, 2020. A few km on foot.
Yesterday was all rain. This morning was all rain. I hid in my tent and felt sorry for the folks who had been in a rush to get over the border to El Chaltén to make the most of the few days they had left for hiking. But around noon the rain stopped and the forecast said there would be a few hours of not-rain. After a bit of lunch, I decided to go on a short hike. I ended up doing just the first bit of the Fitz Roy hike, just to Laguna Capri. I'm not very ambitious when it comes to hikes on bike tours.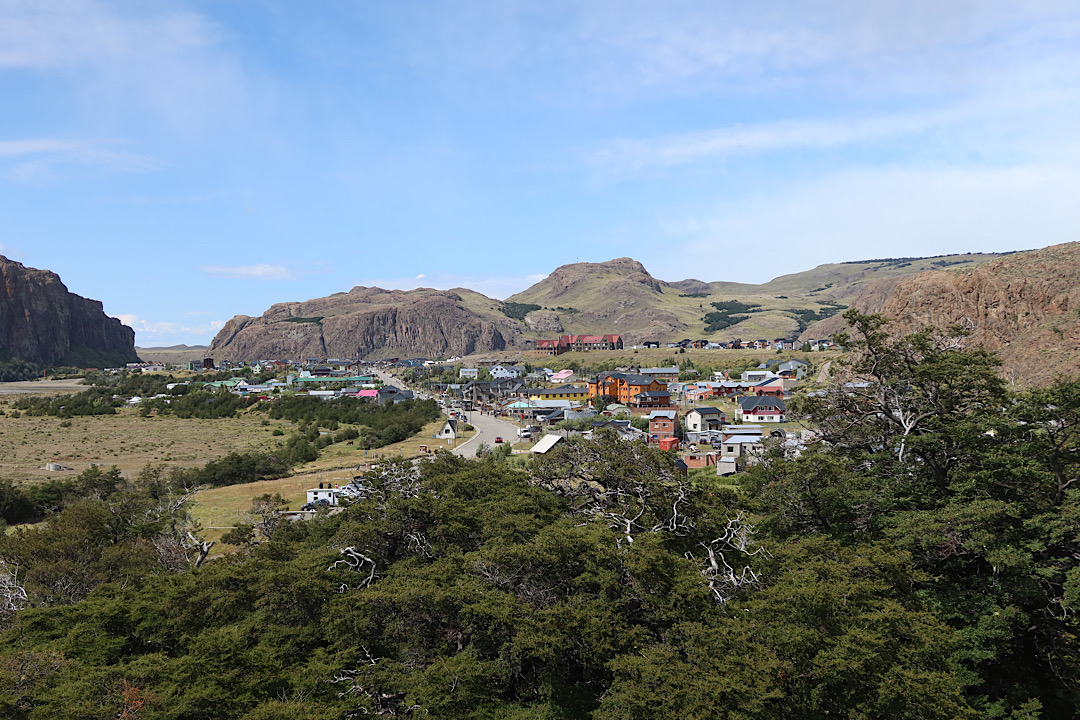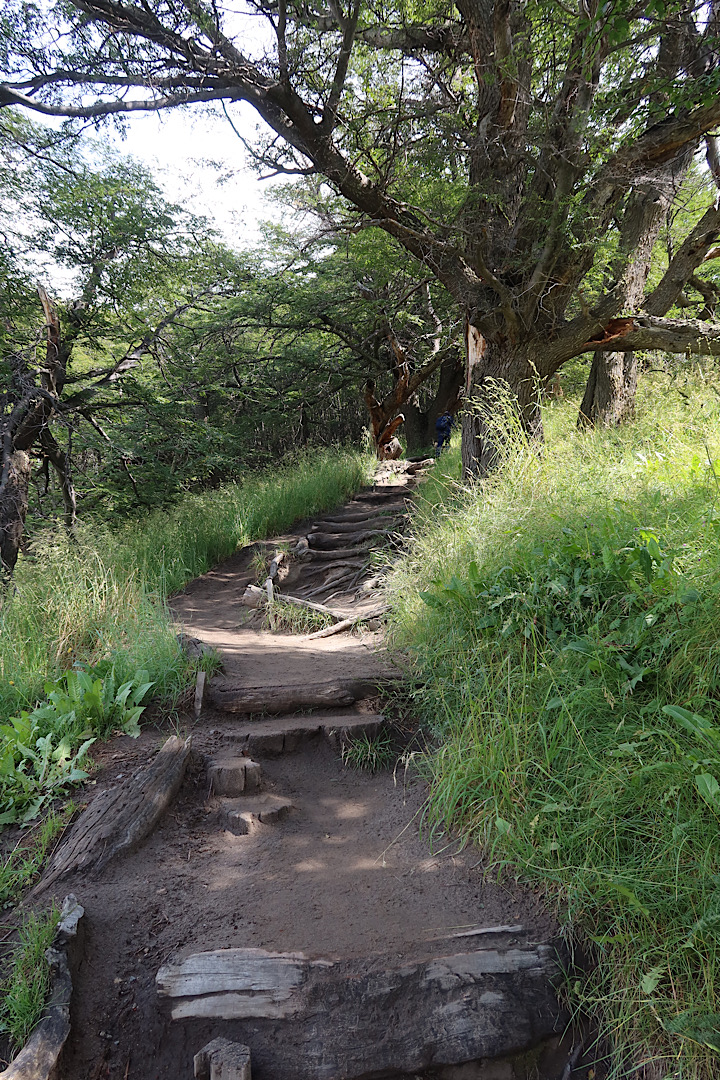 The first few viewpoints were out over the valley I had biked through to get to town, with more panoramic views of the same winding river.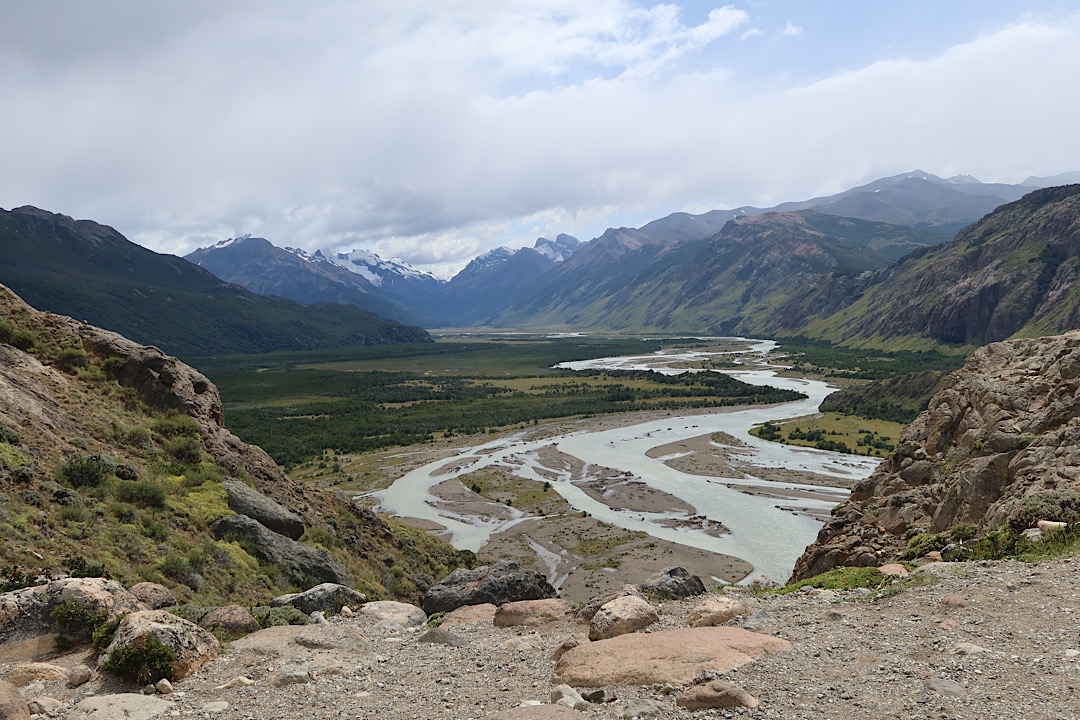 The flora reminded me of a few days before, with the same pincushion-like yellow green flower.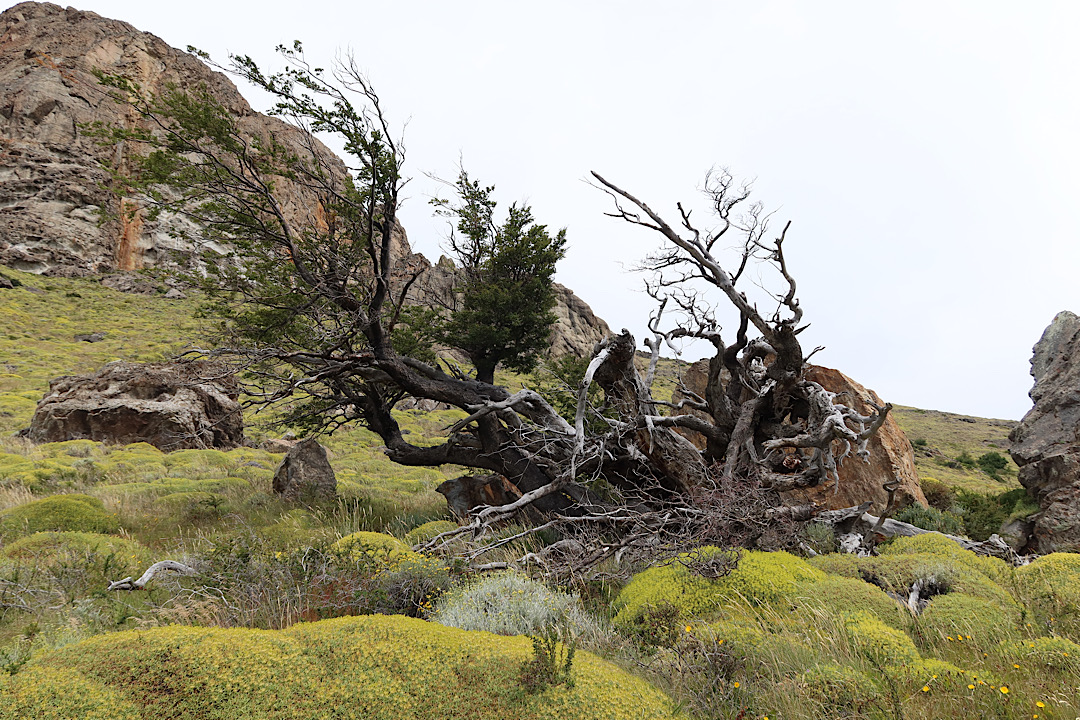 I don't really get as excited about hikes as a lot of people seem to. The difference between what I see from the bike and from a hike isn't usually that big, and bikes are more fun. I do notice the little things though, and pay even more attention to trees and rocks and such. Just like biking leads to more attention on the local landscape than driving.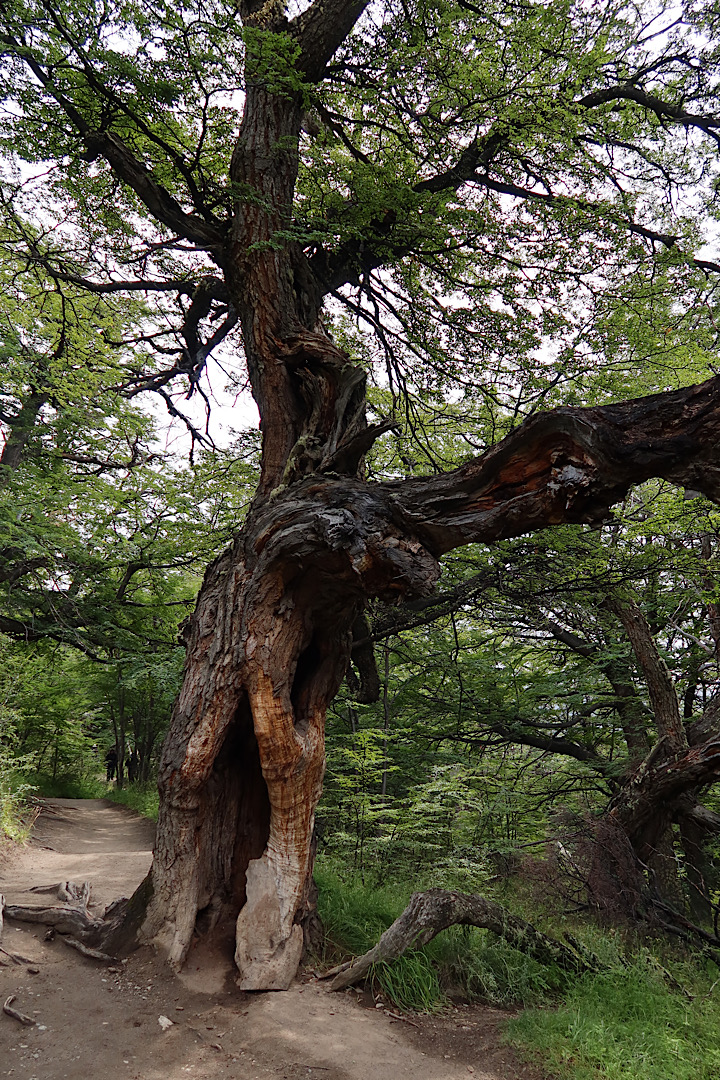 It didn't really take that long to reach the lake, but the weather wasn't too encouraging. Mostly not raining. Sometimes raining. No real guarantee that it wouldn't decide to settle on the rain side of the coin for the long term. I probably could have pressed on a bit, but I decided to return.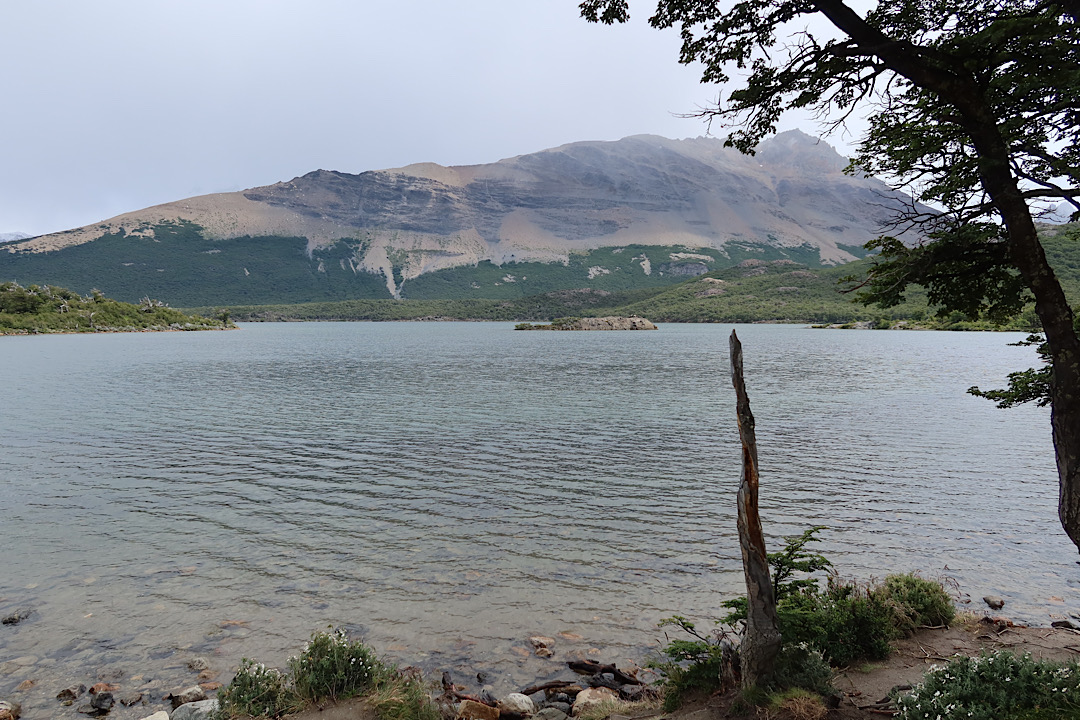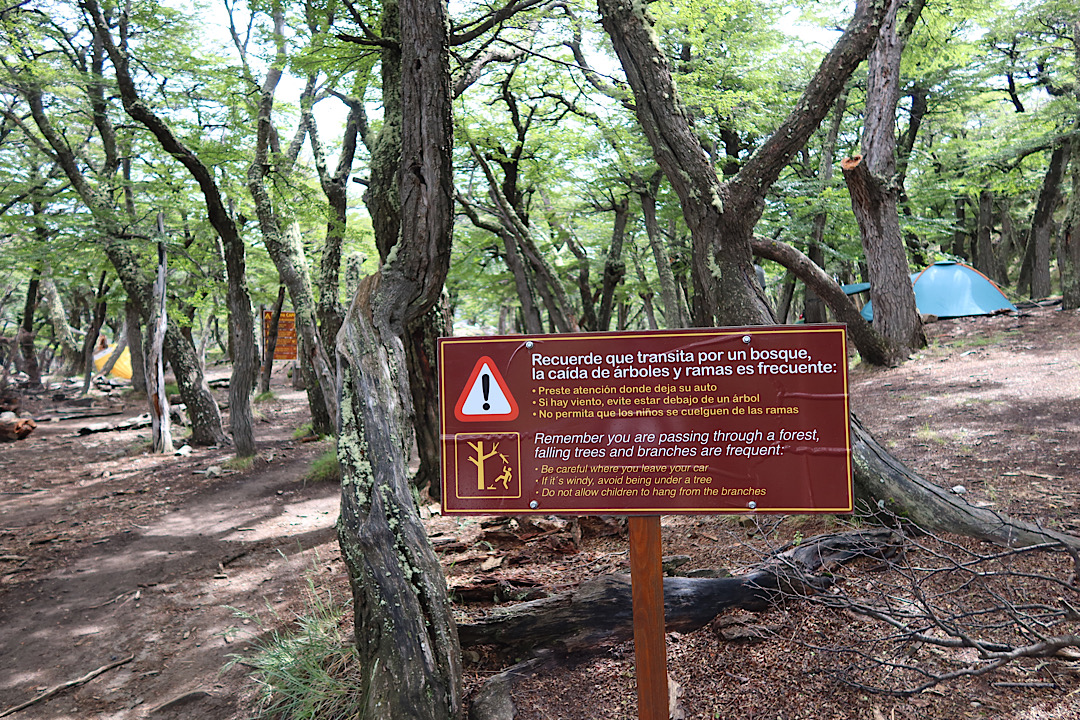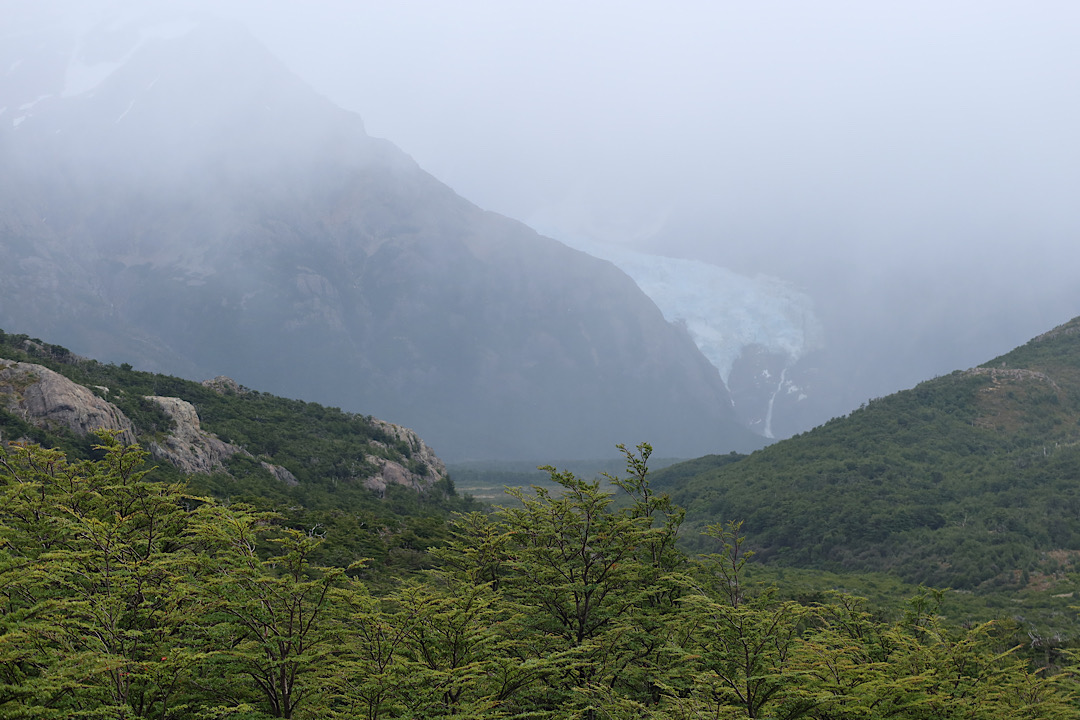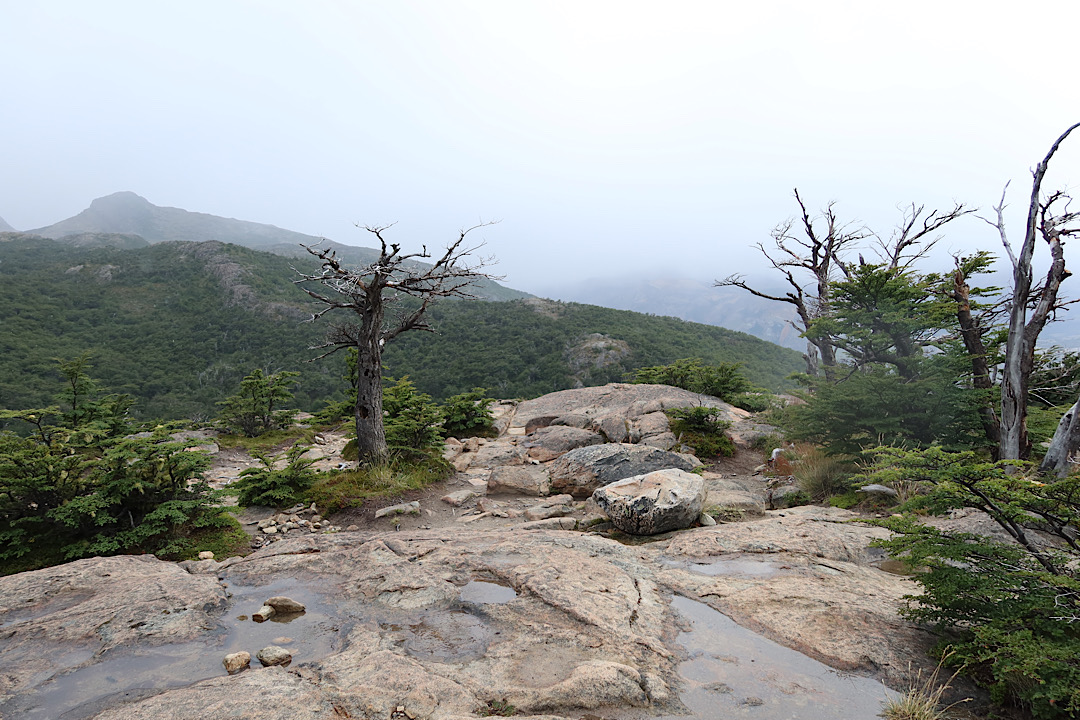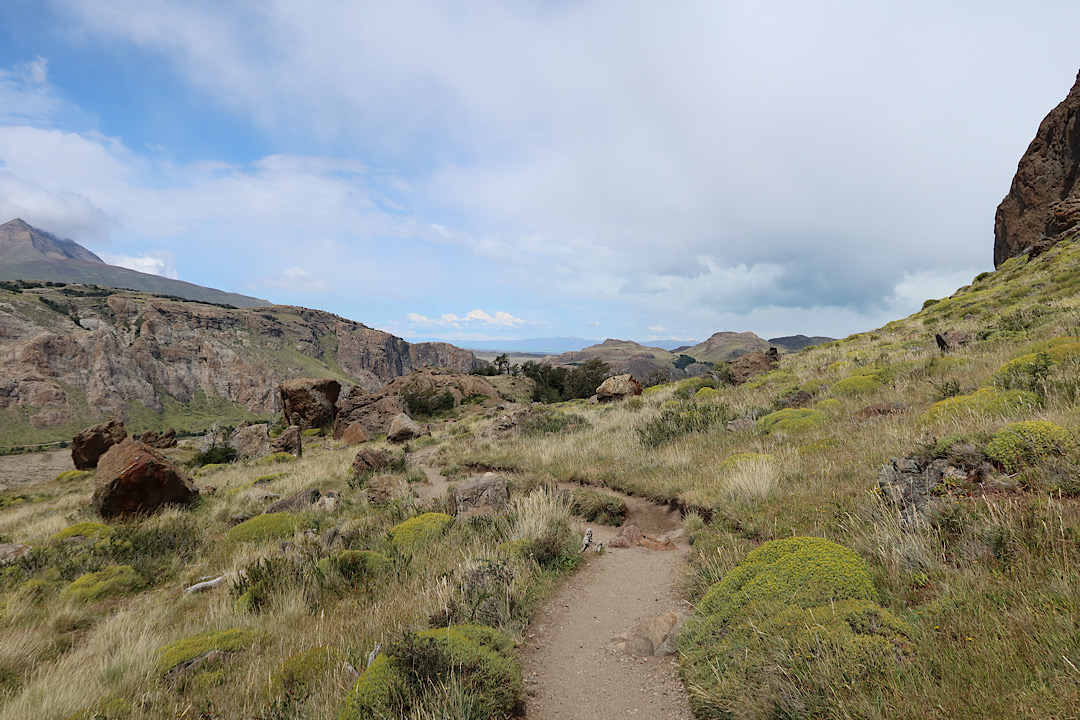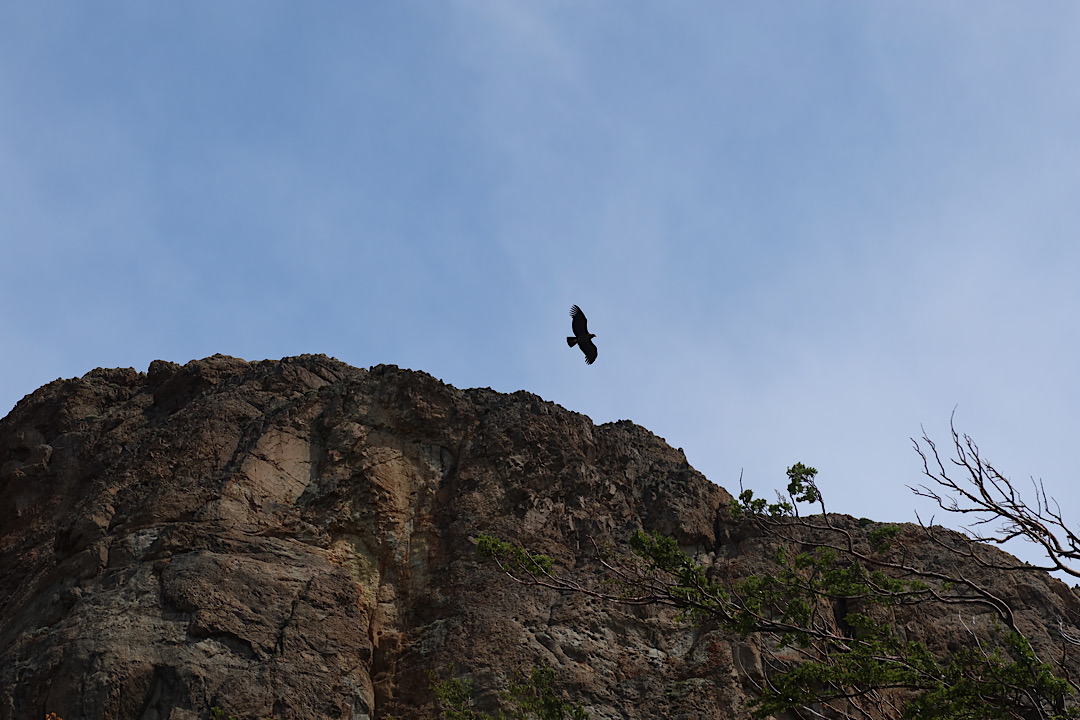 After getting back to town I walked to check out the other grocery store, and it started raining in a bit more determined fashion. There was also the fun development that the campground (and a good portion of the town, supposedly) didn't have any water. Fun, fun. I bought a couple bottles of water and felt lucky that I had happened to take a shower in the morning. Having an extra water container won't be a bad thing for the stretch to the south through Argentina either - can't count on streams every km or so like on the Carretera Austral.