Patagonia day 16: Puerto Rio Tranquilo to Camping Ventisquero Leon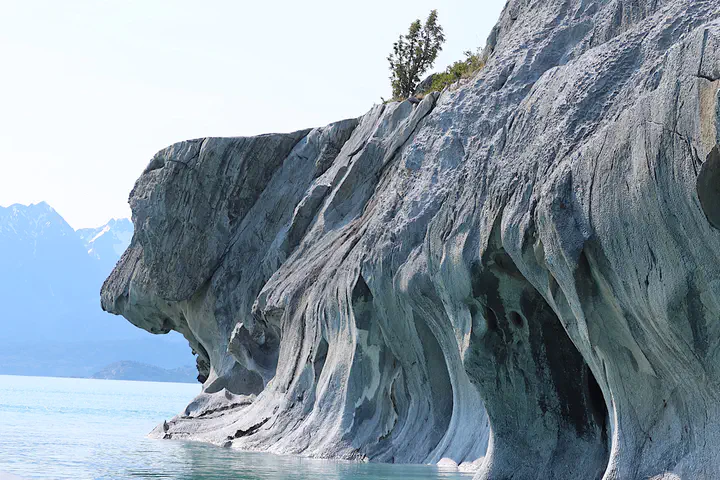 January 13, 2020. 30km.
I woke up pretty early and chatted with the German woman who was continuing toward Cochrane. We left the campground at the same time, her with a bike and me with a bag to go find a boat tour. I wandered through town toward the booth with the helpful man from last night, and sure enough he recognized me and sent me in to pay.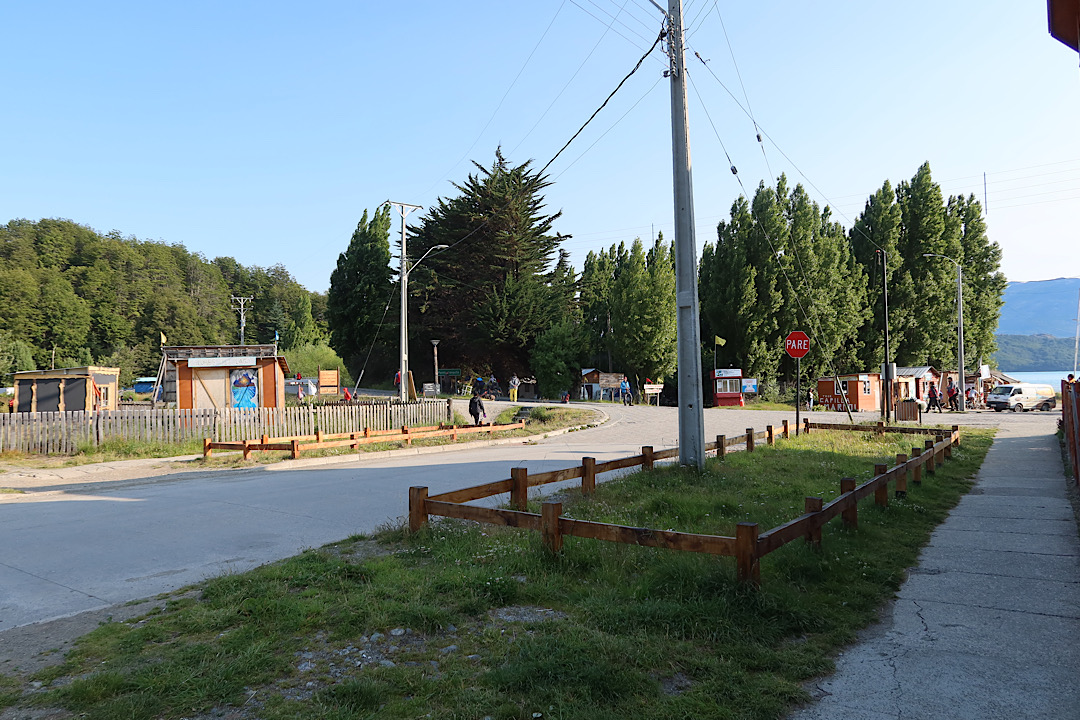 I stood around for a bit with a couple groups of Spanish-speaking tourists and was eventually handed a life jacket with a boat number on the back and we were sent on a 10 minute walk over to the dock where the boats pick people up. Boats came every few minutes, each with a number matching the life jackets of some group of people. Within half an hour or so, my boat showed up and we all climbed aboard. All the boats are similar and fit about 10 people, though the seating arrangements are a bit different.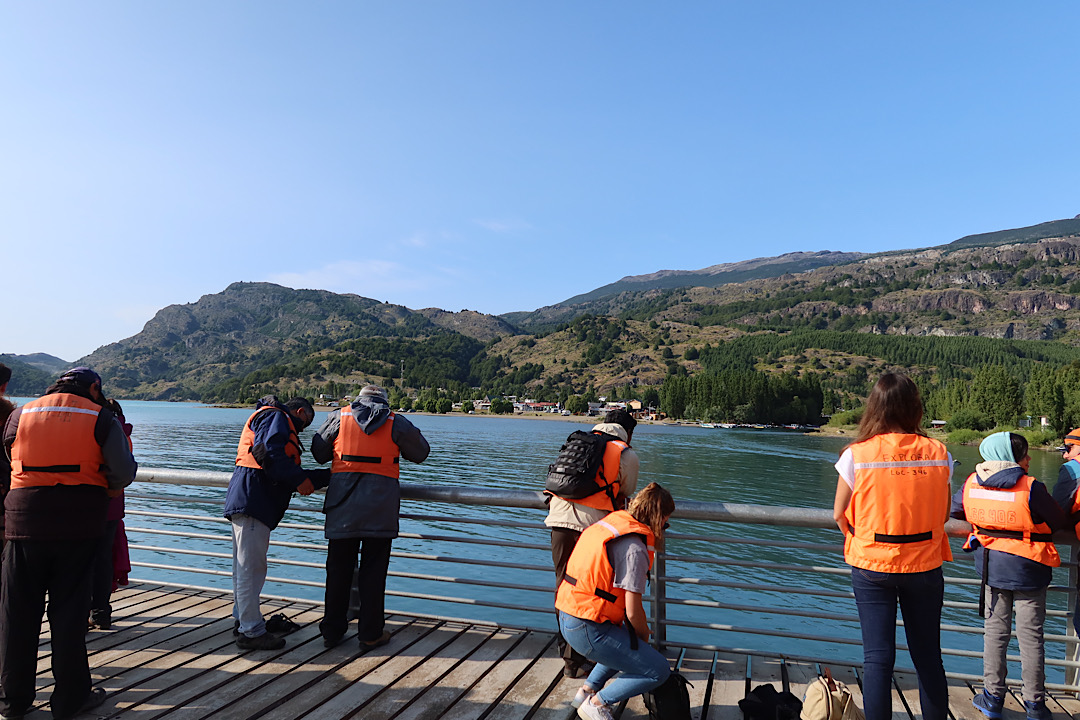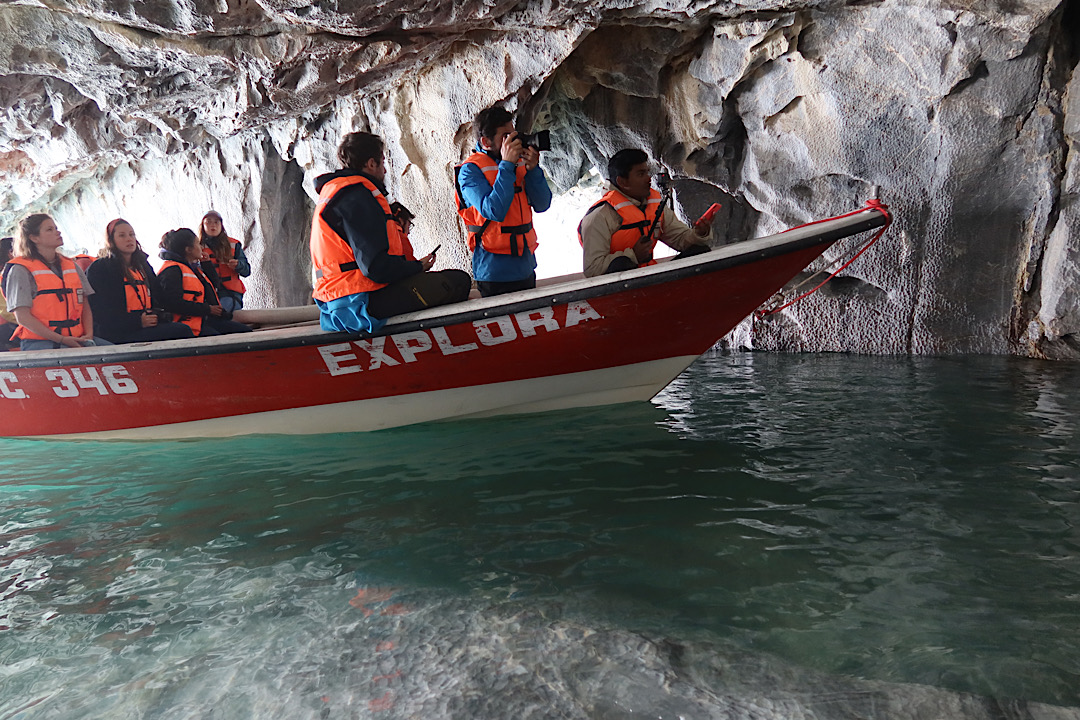 The guide spoke Spanish, but it was fairly simple information, and I picked up most of it. There are three sections of limestone cliffs along the lake that have caves worn into them by wind and water. The boats speed across the lake for 10-15 minutes, and then spend a while slowly cruising by and into these caves. A lot of the pictures you see online are (I think) taken at very particular times when the sun shines directly into the caves to get more impressive colors, but the tour was definitely still worth the cost and it was relaxing to sit on a boat for 90 minutes or so.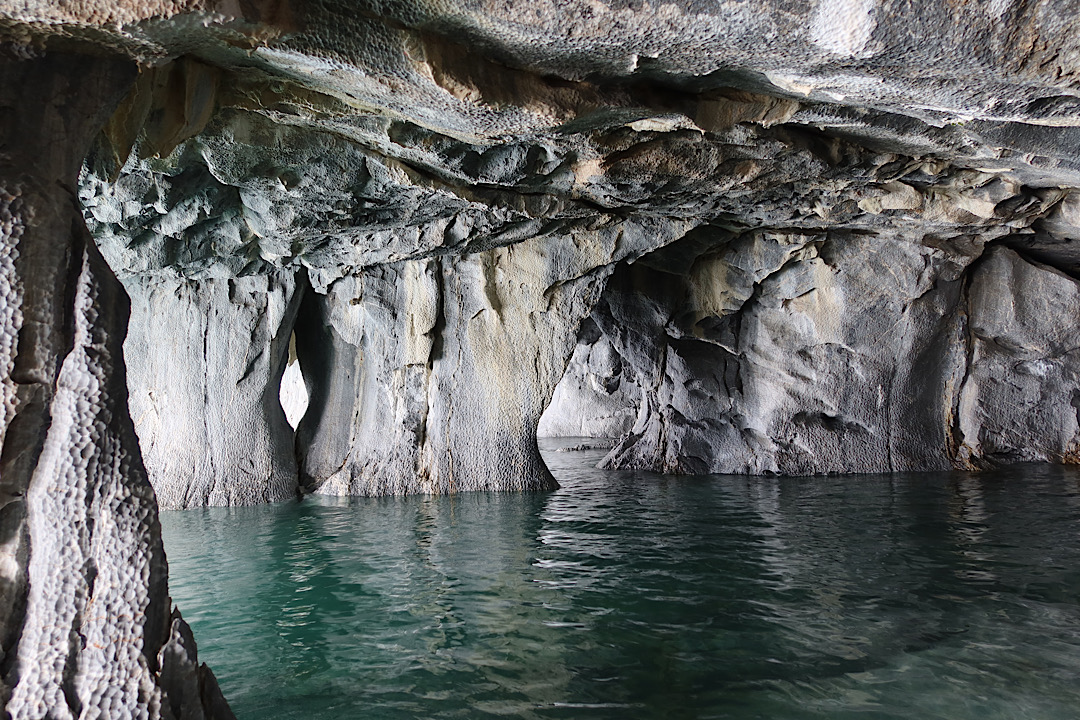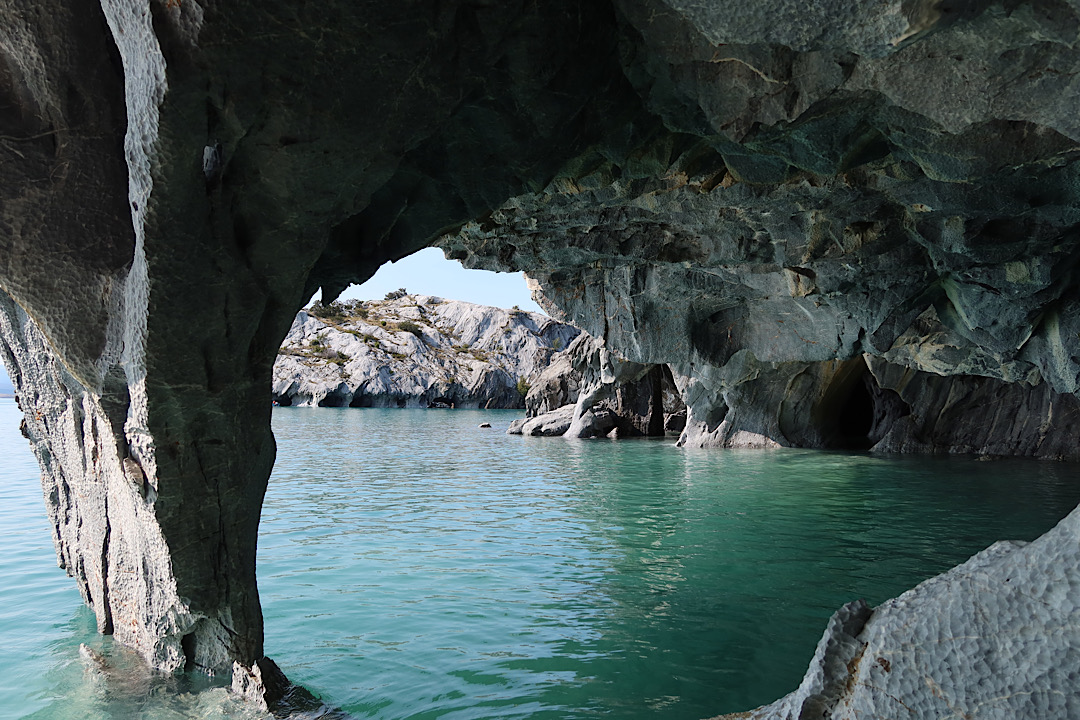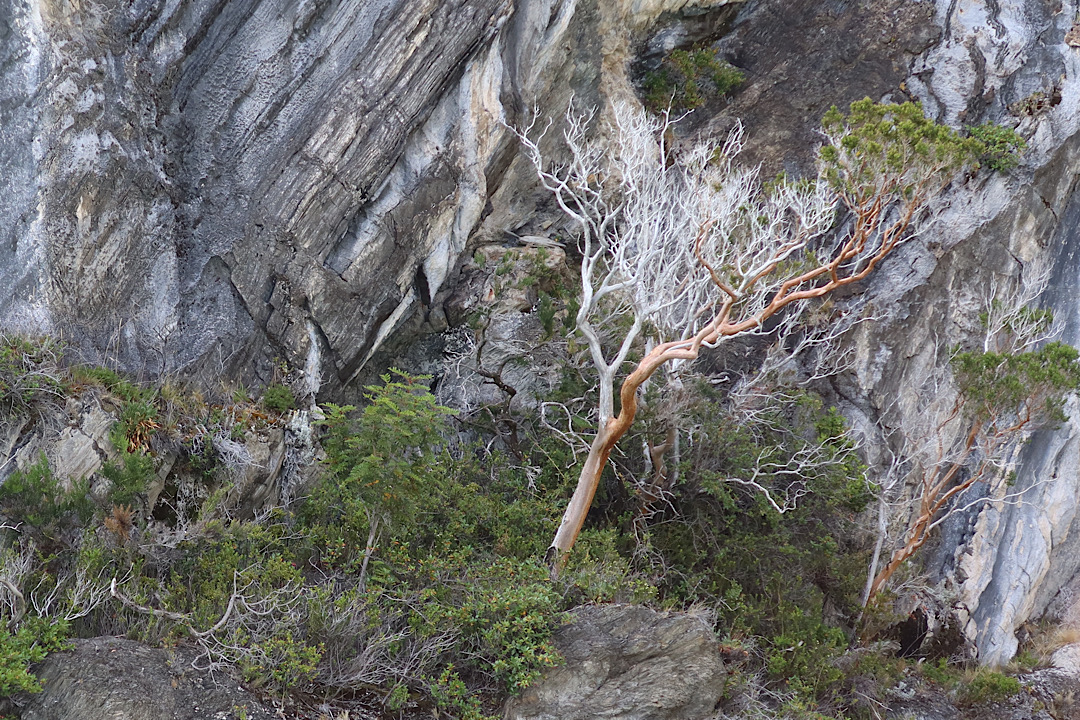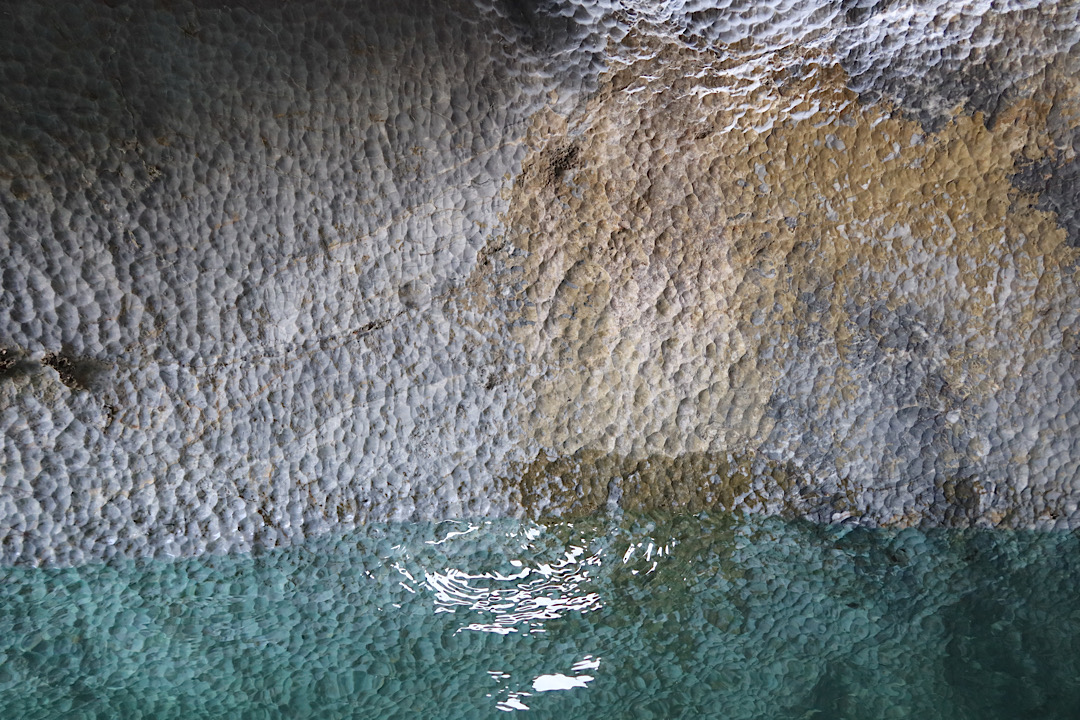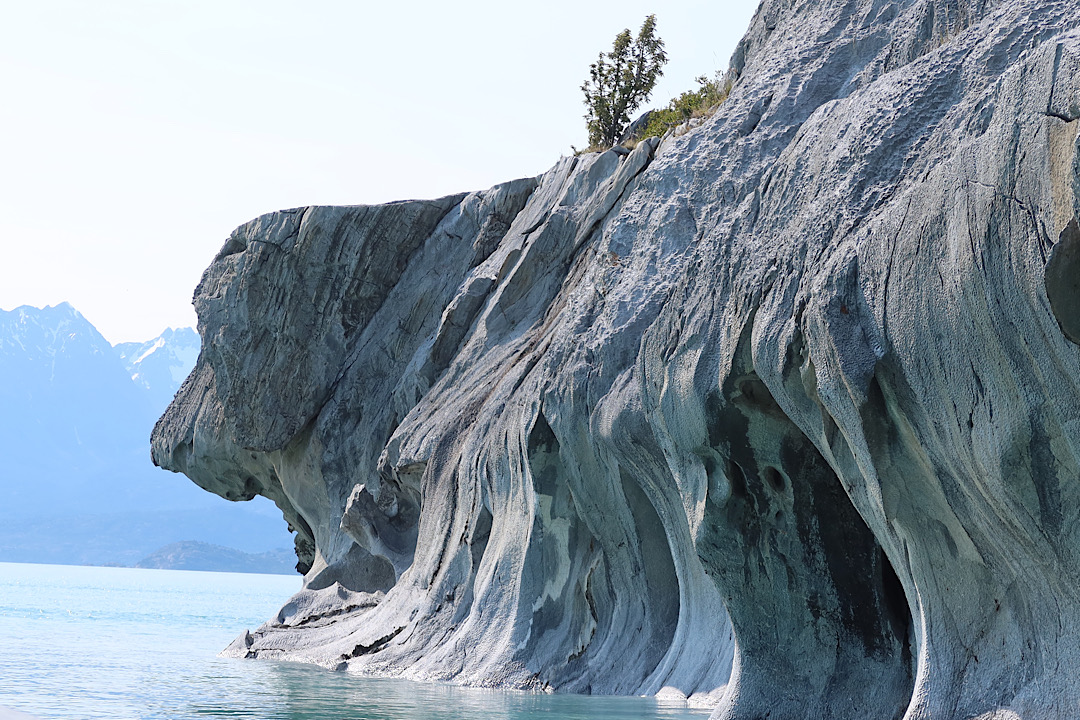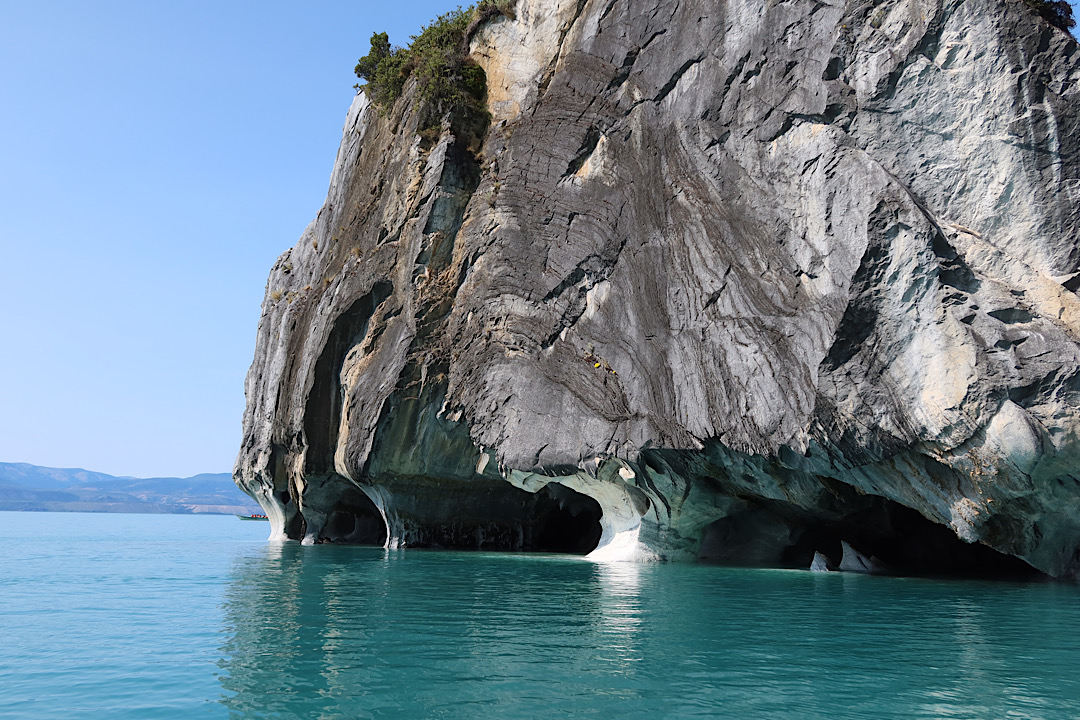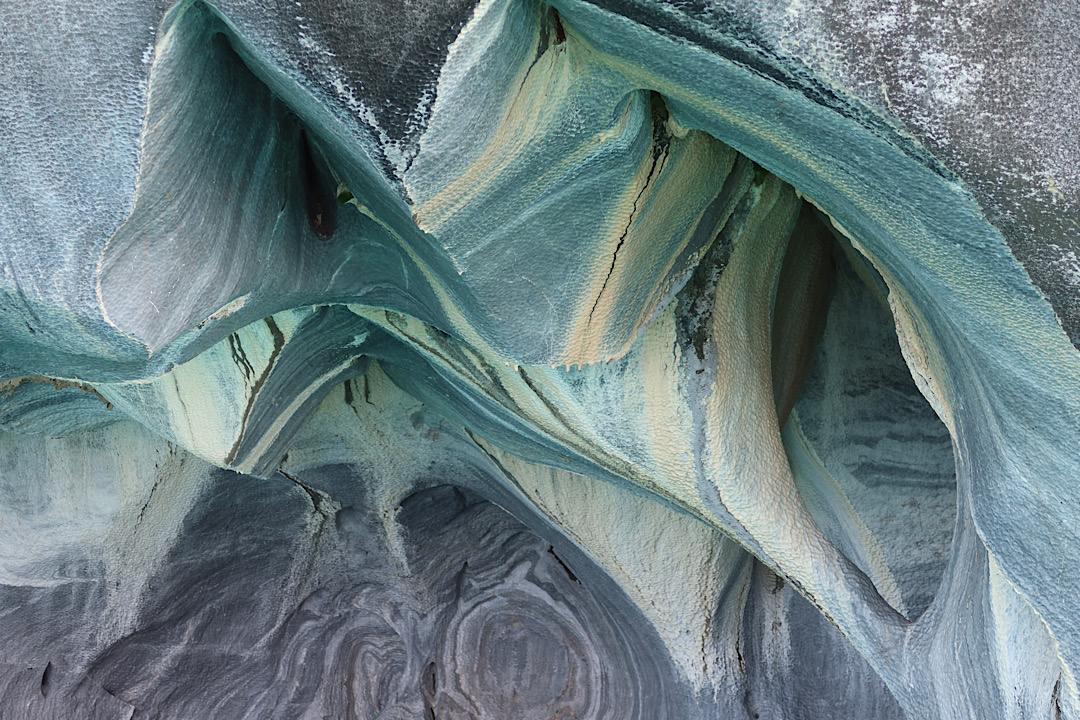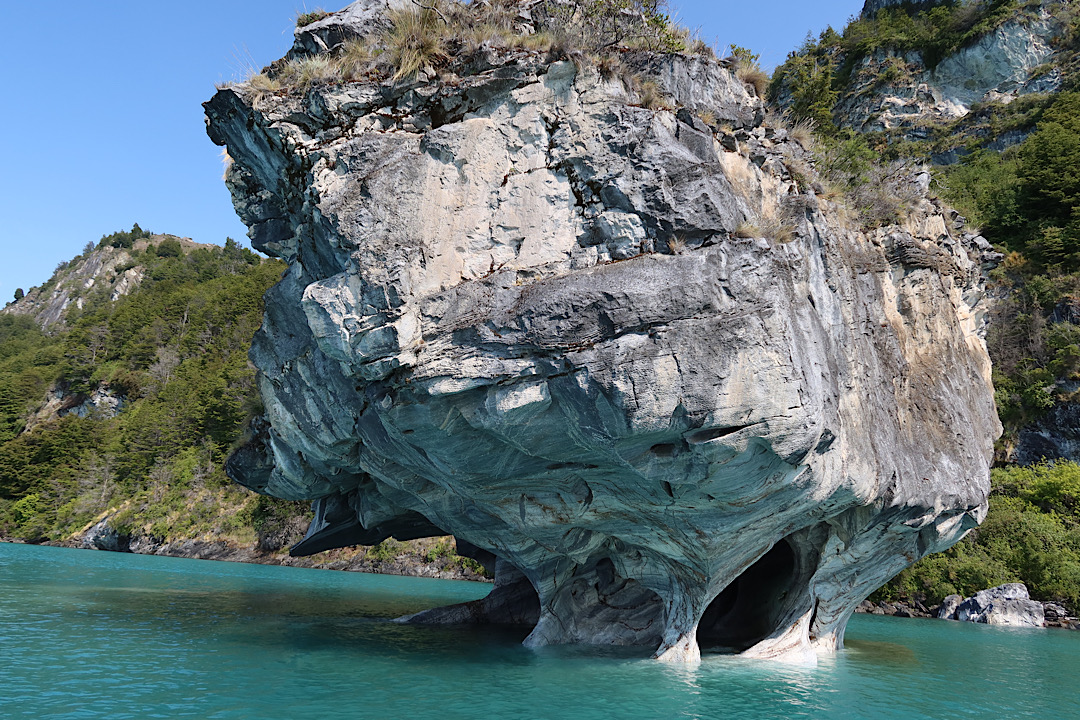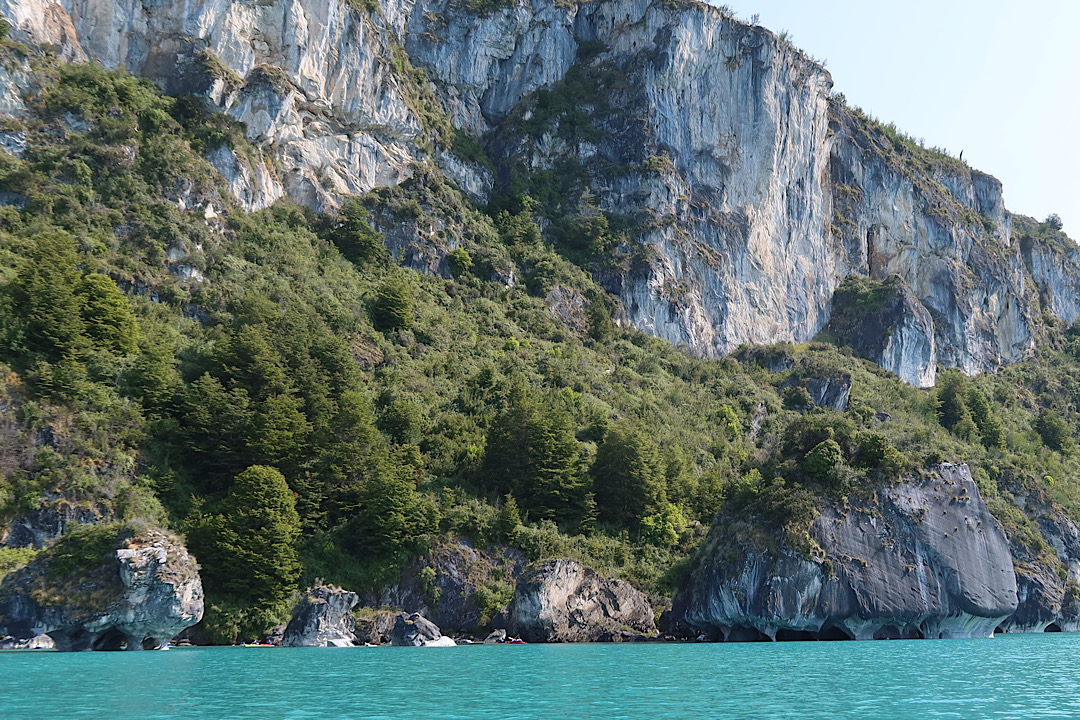 After the tour, I got a real cappucino and a nutella crepe from a food truck near the tour vendors (instant coffee is the norm around this part of the world), stopped at the grocery store, and then wandered back to the campground.
I ducked into my real life for an hour to listen to a presentation at work, changed the tube in my back tire (it didn't seem to actually be punctured, but it was a tube that was technically slightly too skinny for my tires and I figured I might as well take the chance to change to a tube that was actually the correct size just to be safe), and slowly packed everything up. I left the campground around 3pm to do the short 30km to the next camping area I had my eye on.
I said goodbye to the main street of Puerto Rio Tranquilo, and then it was back to ripio and views of the lake.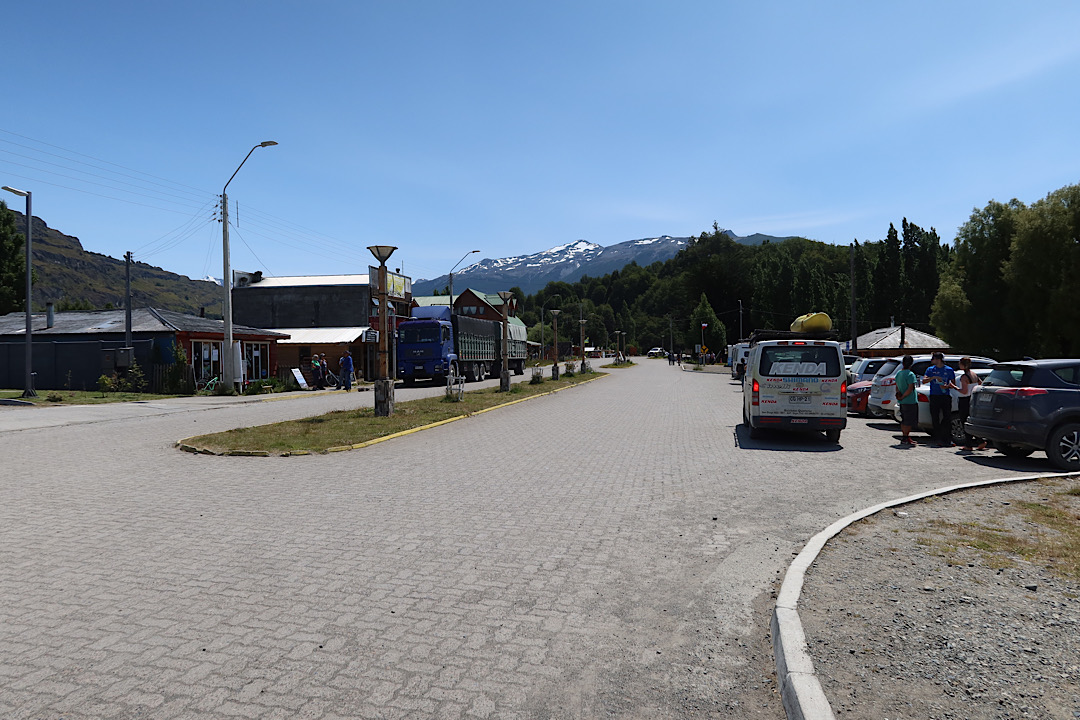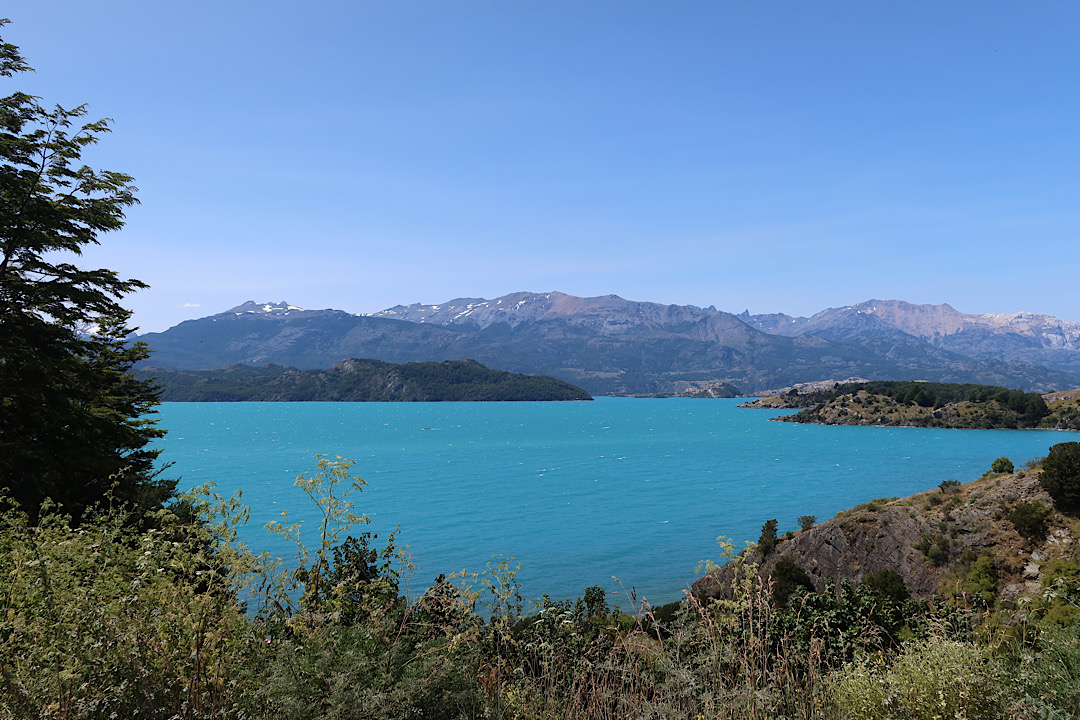 There was a bunch of up and down, but with rested legs and a fully inflated tire it wasn't too difficult. The flowers along the road shifted to yellow lupine (I think) and some pink flowering shrub. Of course, the ones right along the road were mostly covered in dust. Like me and my bike and everything else.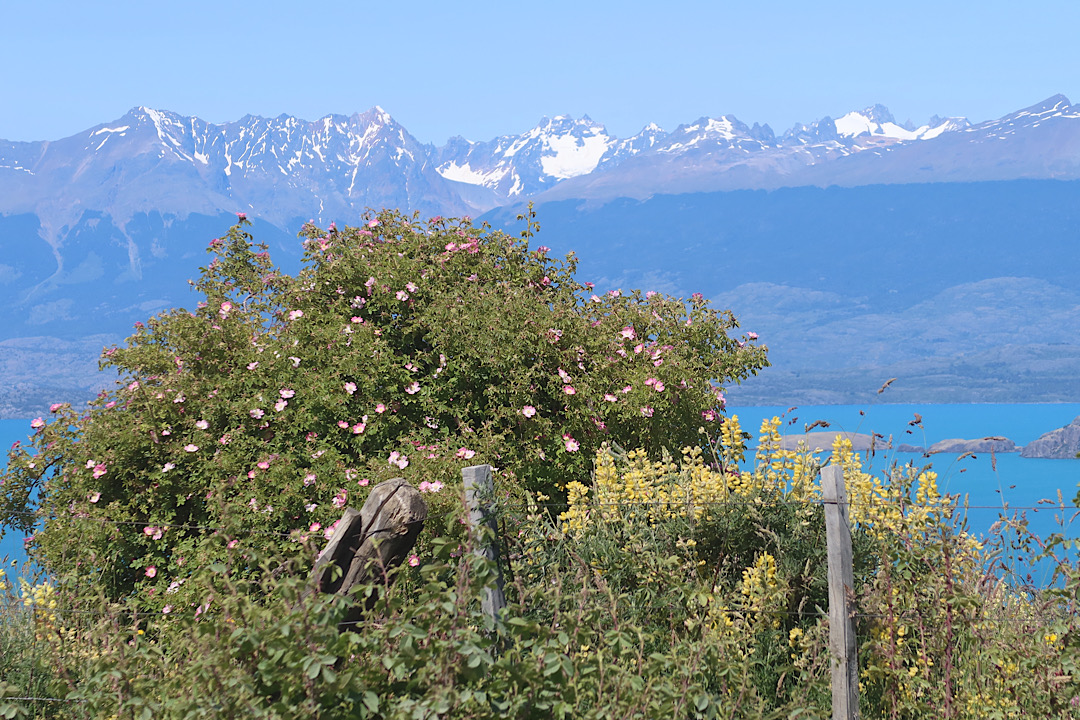 I also spotted the second cool looking dead tree of the day, along with "normal, boring" Patagonian vistas.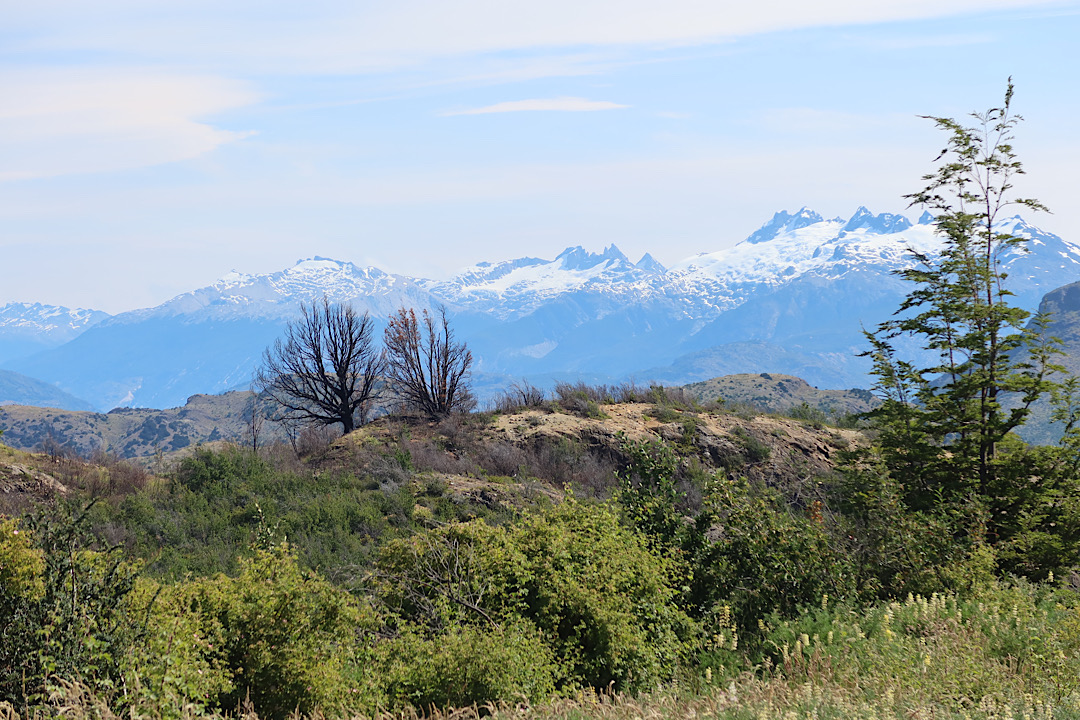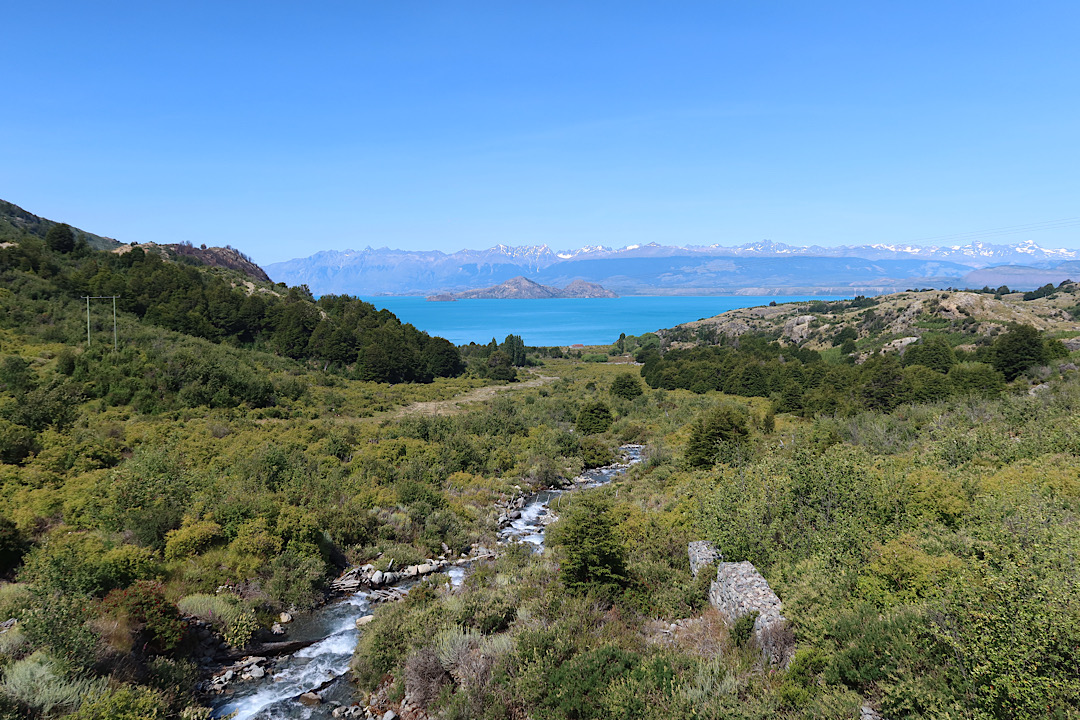 It's pretty common to see cows around here, but they usually aren't in swamps. These ones seemed pretty content though.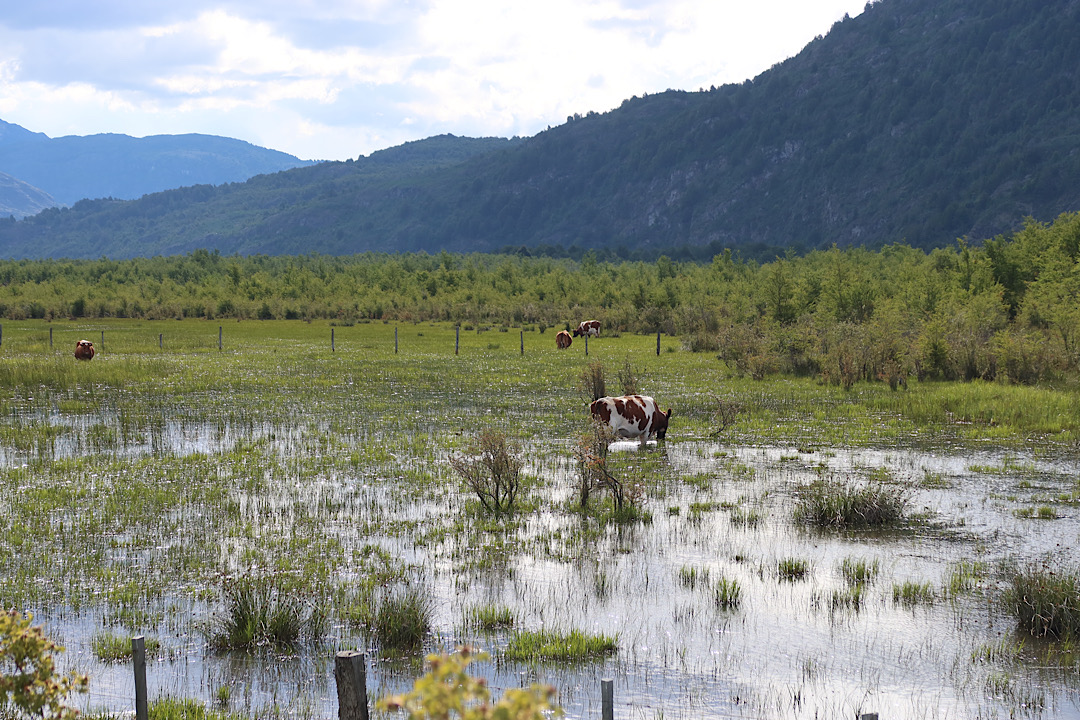 I reached the turn-off for the campground around 6pm or so. When I got there, the gate looked locked, but there were some bikers who waved at me from the camping area. I looked closer and discovered the chain on the gate was just hooked over a nail, so I opened it and went in. The cyclists were a South African couple who said there didn't seem to be anyone there to take money, but the cold showers and toilets were open. So I set up camp near them. A pair of Swiss cyclists arrived shortly thereafter, along with a couple in a camper van. It seemed odd that nobody was around, since there was a dog tied on a rope nearby. Sure enough, late in the evening the owners came back. It was still a very nice campsite, even though we only had cold showers and didn't have use of the refugio (indoor cooking space) until the next morning. Right by a large river, with yet another neat looking tree (this time alive - I didn't climb it).