TAS day 4: Narawntapu National Park to Bridport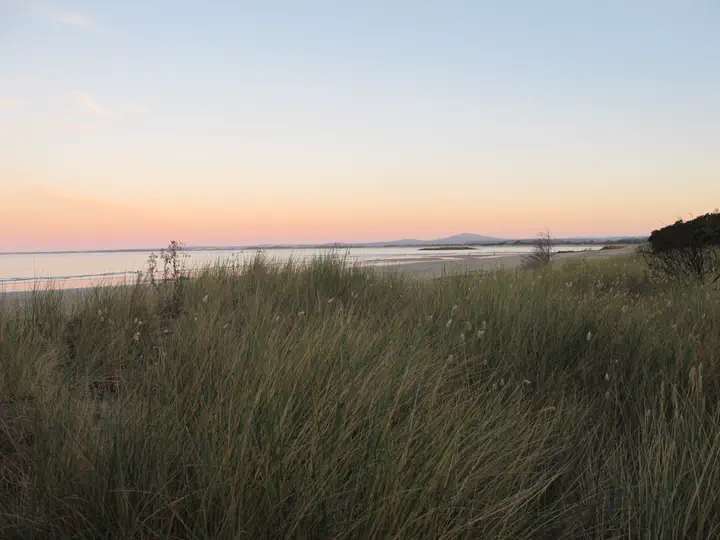 December 30, 2015. 115 km.
My original plan for the day was to get to Scottsdale, but that turned out to be too ambitious and I fell about 30km short and ended in Bridport instead. As mentioned by my friends from the campground, there really isn't anything particularly close to Narawntapu to the east. They said they ended up knocking on a farmers front door, but I thought I would just make it a long day. 
Unfortunately, the first 20km turned out to be brutal. The road was unpaved (which I expected), but the unpaved section was longer than I thought and turned out to be pretty loose gravel up and down a steep hill. I had to walk up a lot of it, and then had to walk down a lot of it too. Walking a loaded touring bike is actually a lot harder than riding. Mechanical advantage I guess. And walking a loaded touring bike down a steep hill is no fun at all. I had the brakes on the whole time and was still afraid it would get away from me.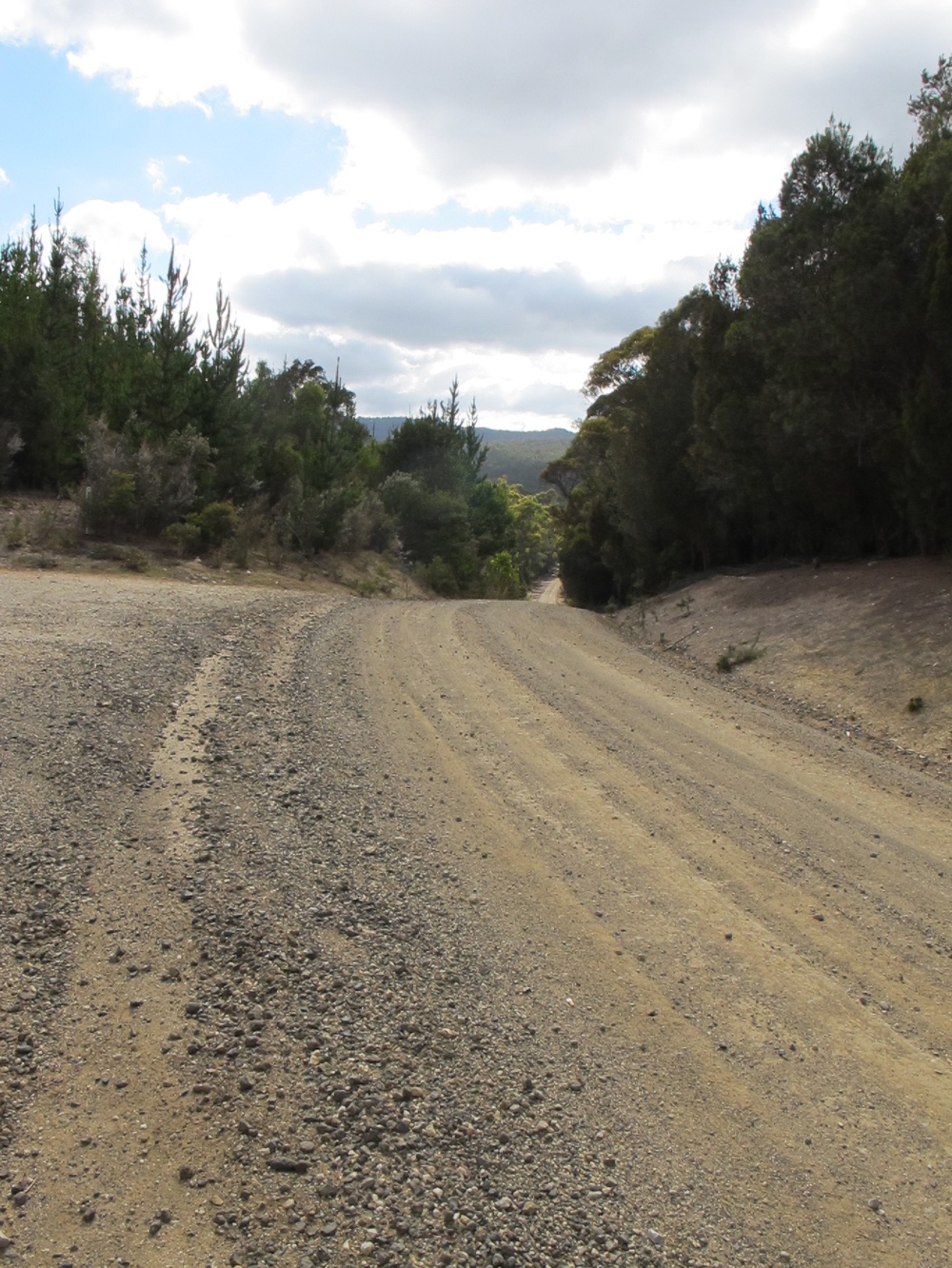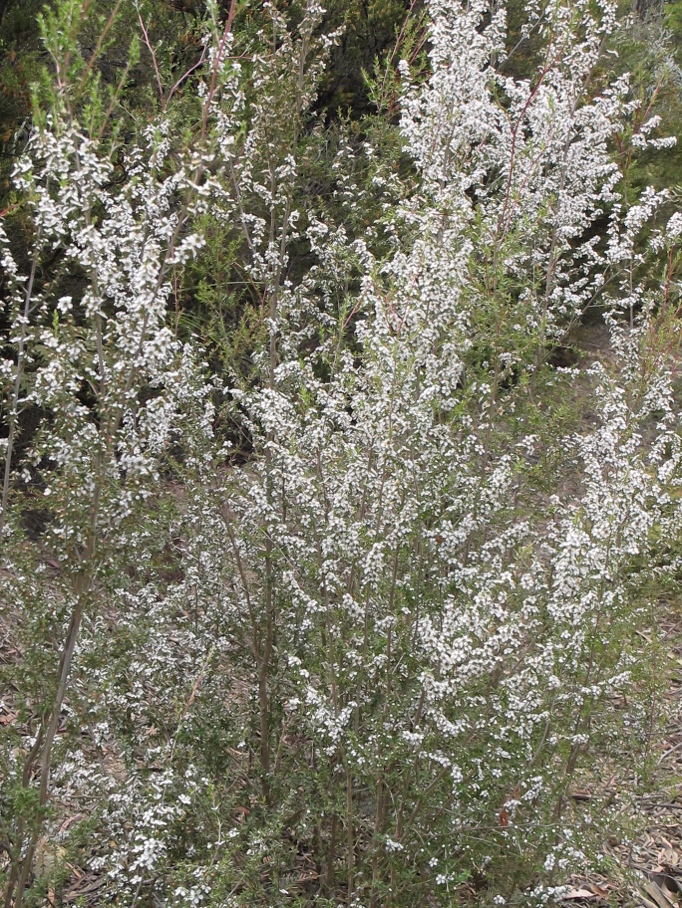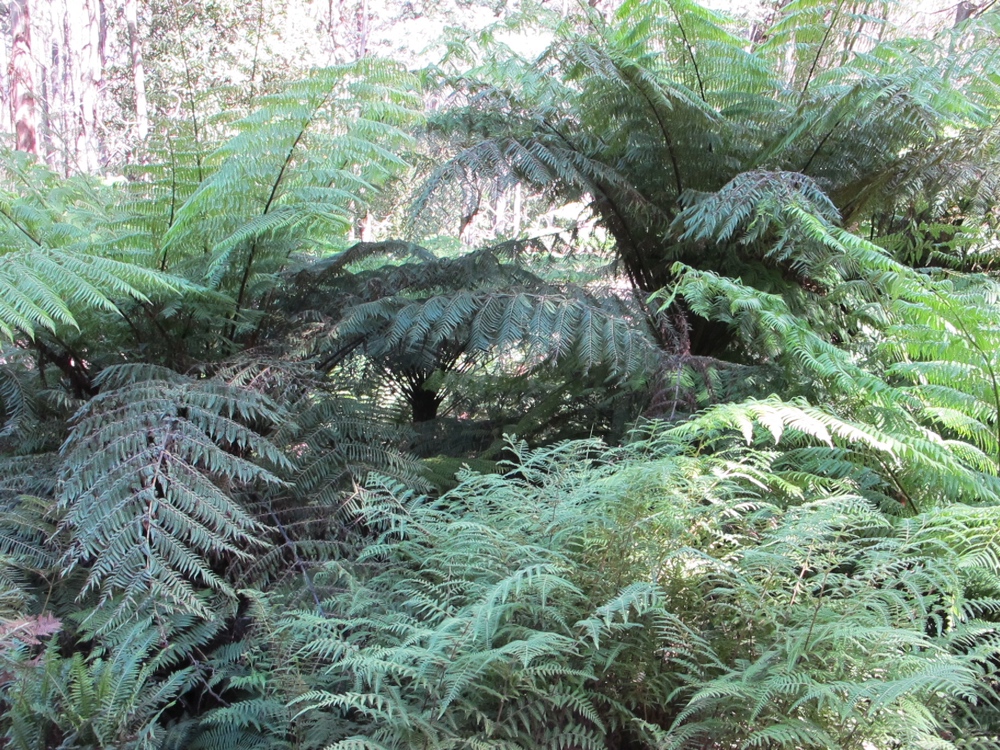 I was so happy when I started seeing signs of civilization (the first of many vineyards and wineries around this part of the country) and even happier when I saw a paved road.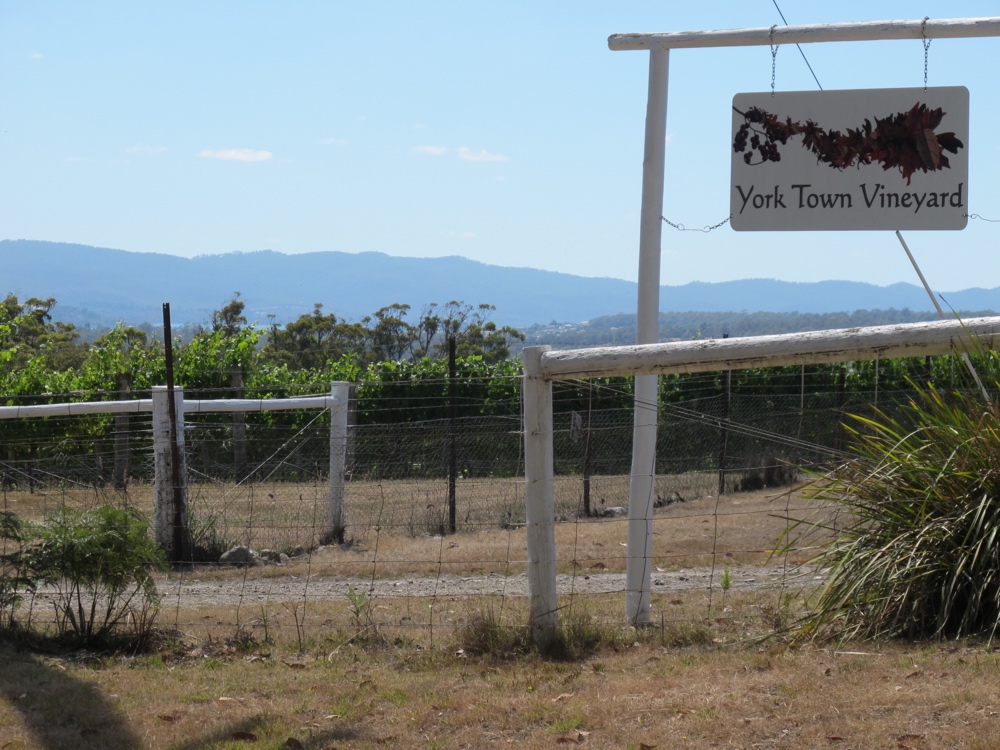 Of course, the paved road came with traffic. Can't have everything I guess. I didn't have much choice about roads because I had to get over the Tamar River, and there was really only one bridge to choose from.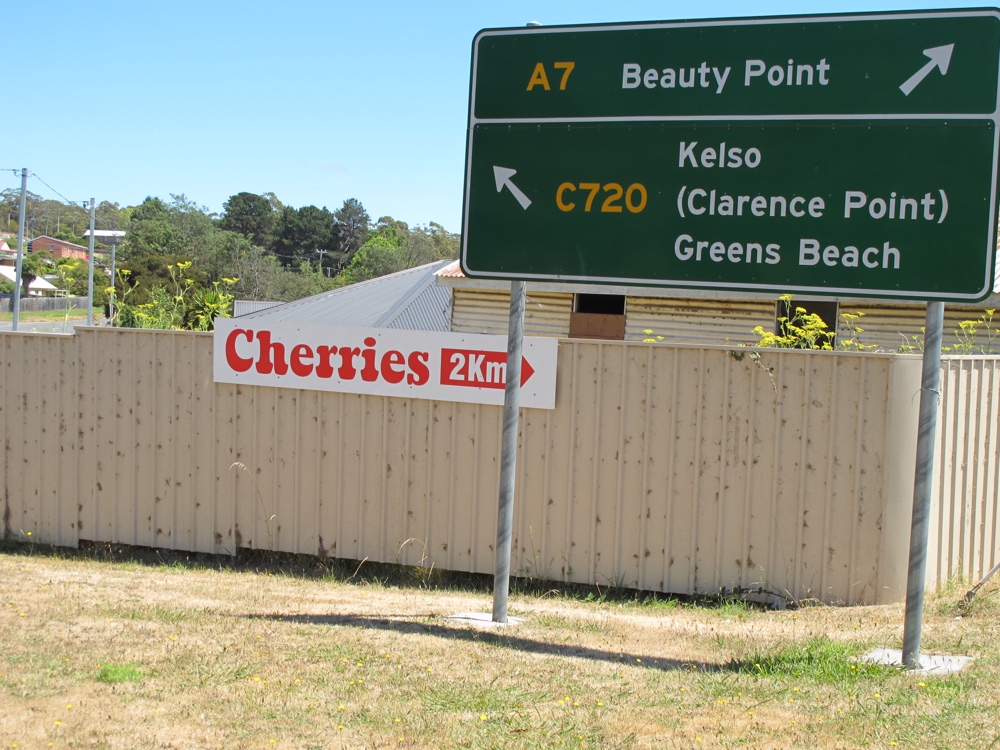 I managed to find a really nice side route between Beaconsfield and the bridge, but then had to brave to traffic. There was a sidewalk on ththe bridge, but it was too narrow for the bike in spots. On the bright side, the bridge was called the Batman Bridge. I have no idea why.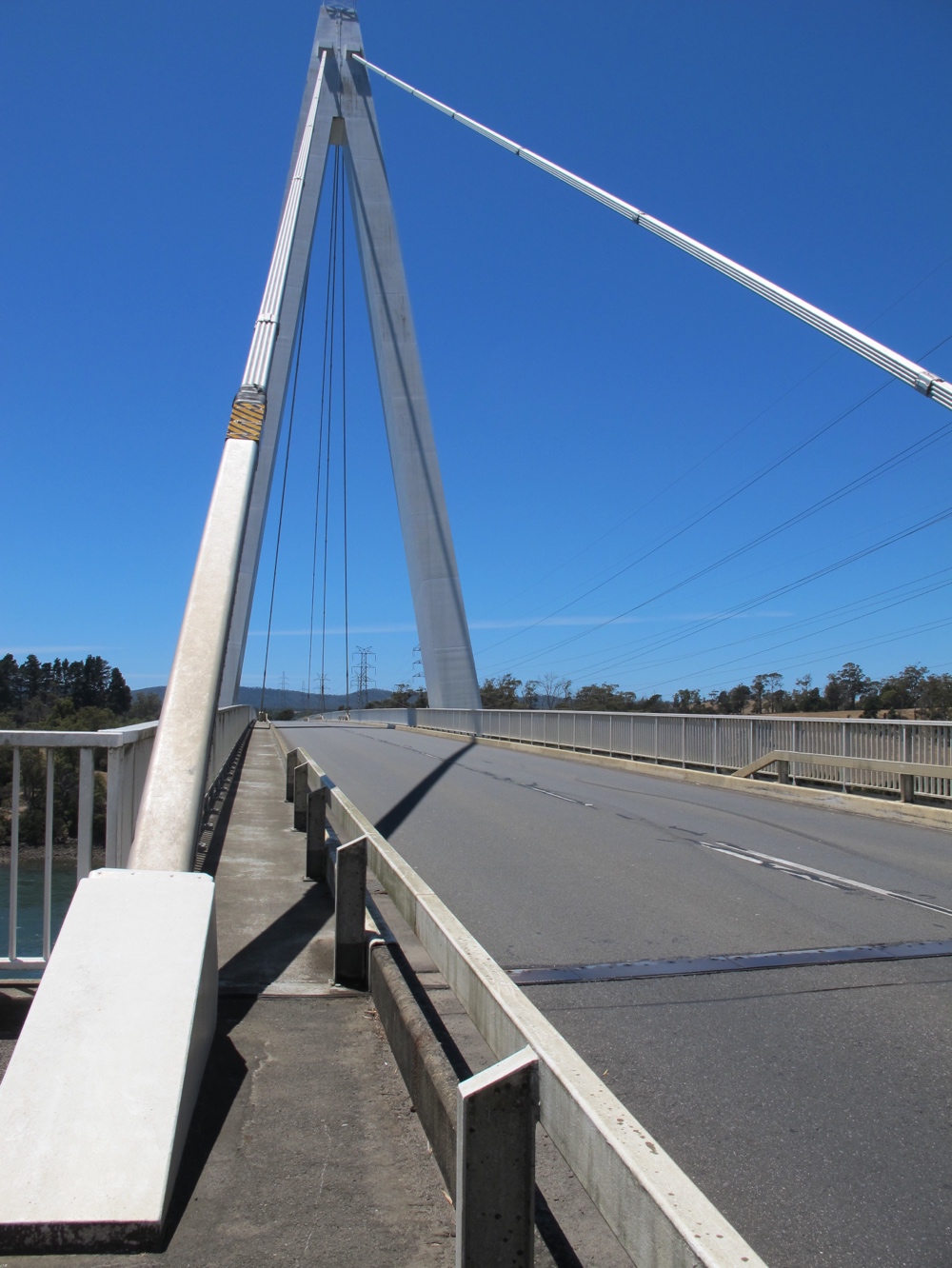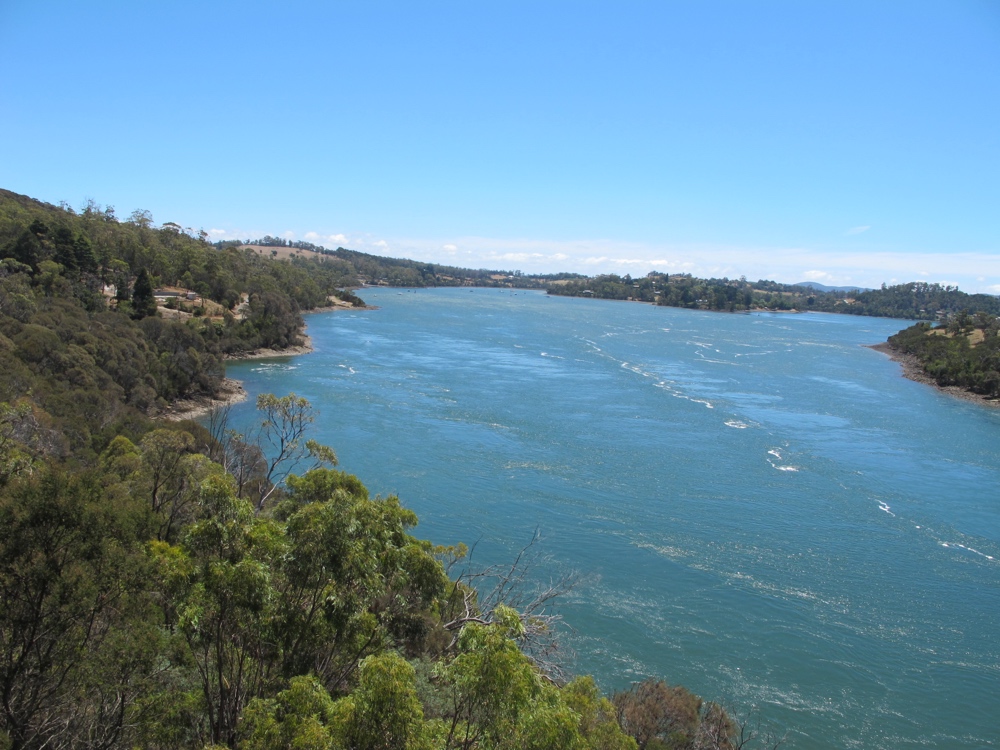 Once past the bridge, it was mostly just a slog up and down rolling hills. There was one more stretch of gravel road that wasn't nearly as bad as the first (no big hills – I double checked this time). There was an option for a third gravel short cut, but I couldn't stand the thought so chose an extra 8km of paved low traffic road instead. The last 30km into Bridport had a bit of a shoulder (the first so far) so would have been relaxing if I hadn't been so exhausted.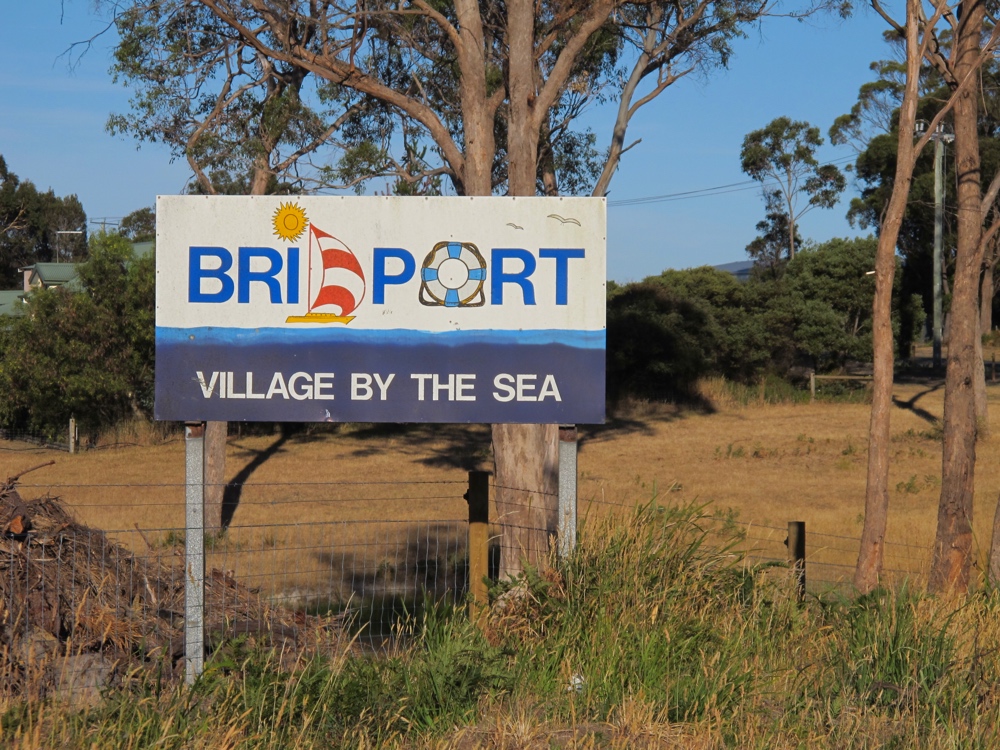 I limped into the Bridport Holiday Park around 8pm and got a space by some trees with a view of the ocean. I was so glad to be done for the day that I didn't mind the noisy RVs and giant tents full of people all around.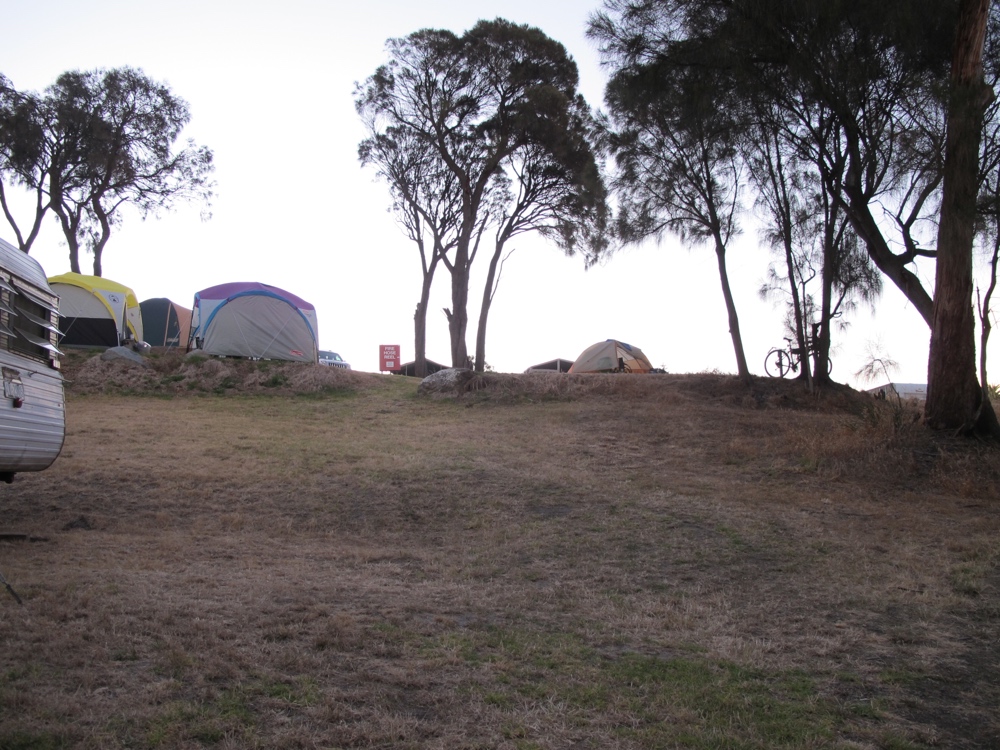 A woman from one of the surrounding sites came to chat for a bit and told me that she was holding me up as a role model for her teenaged daughter. So there was that.
I took a shower, wandered down to the beach to take a few photos and the was out cold despite the thumping music being played somewhere nearby.