TAS day 2: Melbourne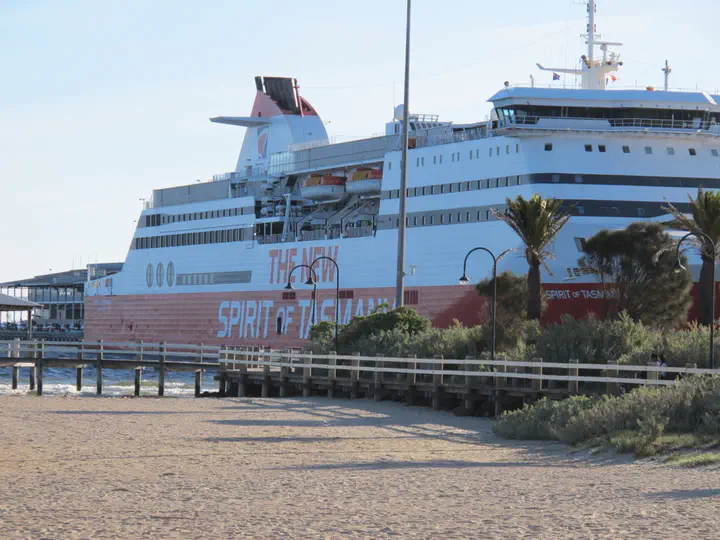 December 28.  ~10 km.
Today was a day of errands punctuated by a moment of panic that turned out ok in the end.
I woke up really early (jet lag? Having great me to bed early?), ate a leisurely breakfast from th hostel cafe, put my bags in the hostel lockers and set off on foot around Melbourne. The first order of business was to get an Australian SIM card so that my phone would work. The first store I tried was inexplicably closed, but I found an open one in a mall. Getting the phone working was easy, and prepaid cell plans here are a really good deal compared to the US (no surprise). Then I wandered the mall some more to find a shower puff scrubby thing. Success!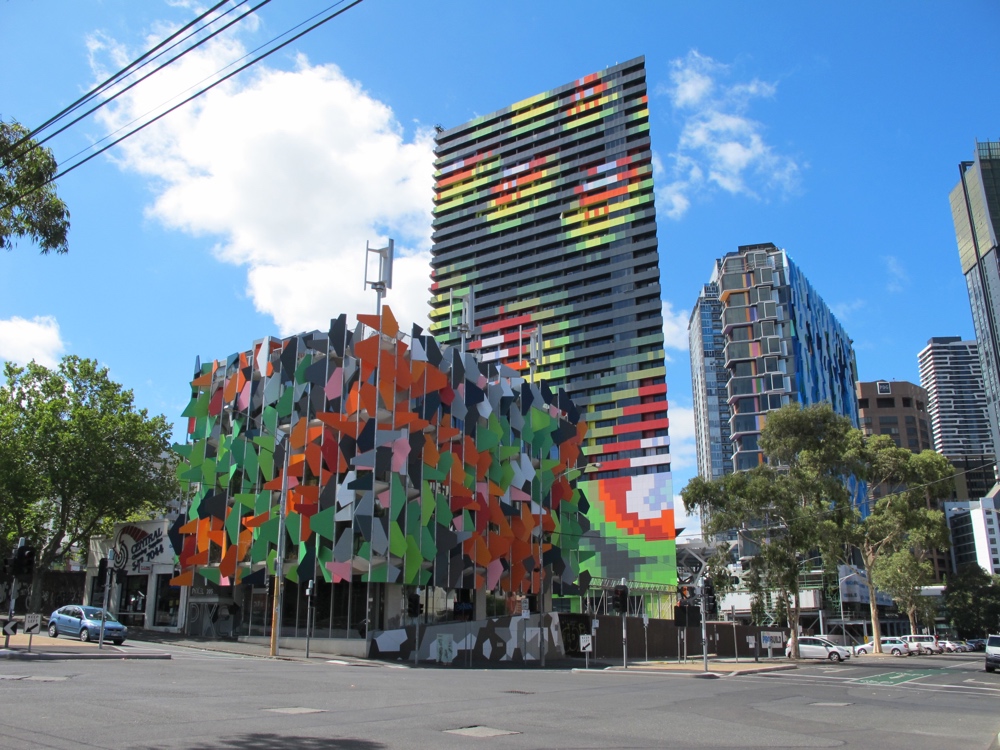 While sitting eating a snack I decided to double check the boarding time for the ferry to Tasmania later in the evening. And, even though I had looked at the email many times before, this time I noticed that I had booked the trip the wrong way around! Panic! The website booking page had a button for 'switch sailing direction', so I must not be the first person to do this, but the night sailing was listed as sold out. With my newly functional phone I called the ferry company to see if there was a standby option. Luckily, the woman on the phone said she could actually get me a booking. I hypothesize that there wasn't any room for more cars, but that they could add a bike and another person without trouble. I ended up with a shared cabin (I was just relieved to be able to get on so wasn't picky about luxury) and a refund (the difference between shared and private accomodation). Whew! 
I spent a while sitting and watching the city, and getting accosted by a (very polite) Christian missionary. He went away when I said I wasn't interested. With a few more hours to kill I went and wandered around the Melbourne Museum. I enjoyed it, especially the forest gallery (an actual forest) and the World War I exhibit.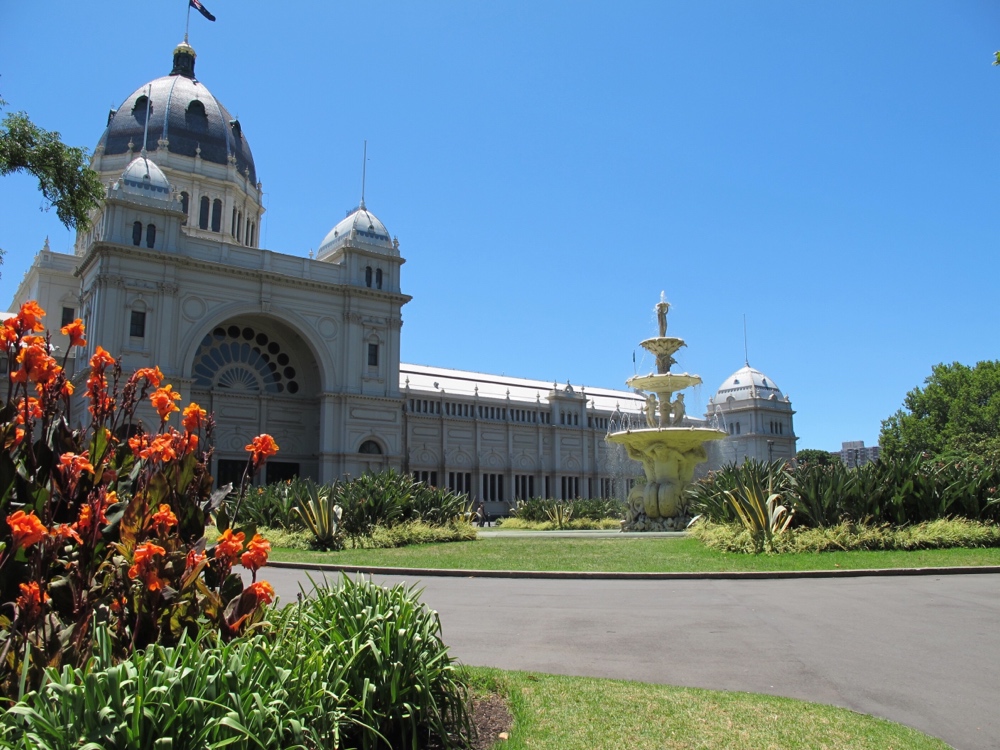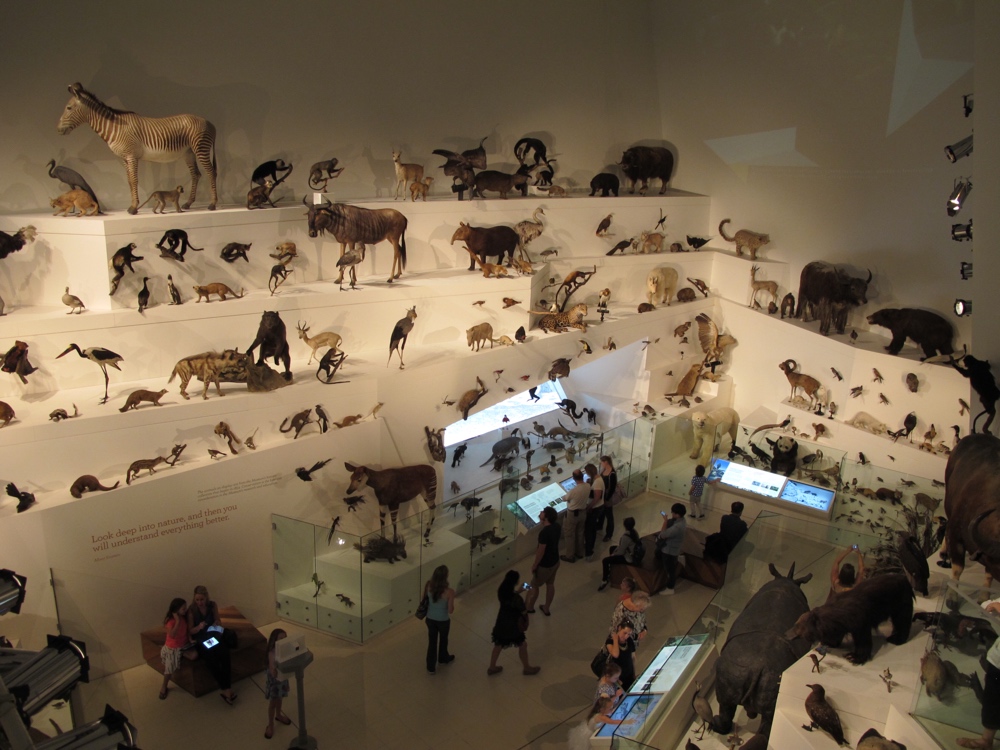 At about 3:30 I headed back to the hostel, stopping at the grocery store for granola bars and such. I picked up my stuff and spent a while figuring out how to bike to the ferry. It turned out to me mostly on bike paths, but navigating in a city is annoying. I'm very glad for cell phones and gps. I think I like cities for living in, and perhaps for long-term visiting. But I'm not much of a fan of just traveling through. Too much hassle, and WAY too easy to get lost. Plus, I always feel like I'm supposed to be doing things. In the middle of nowhere I don't feel bad about just sitting and watching the waves or whatever.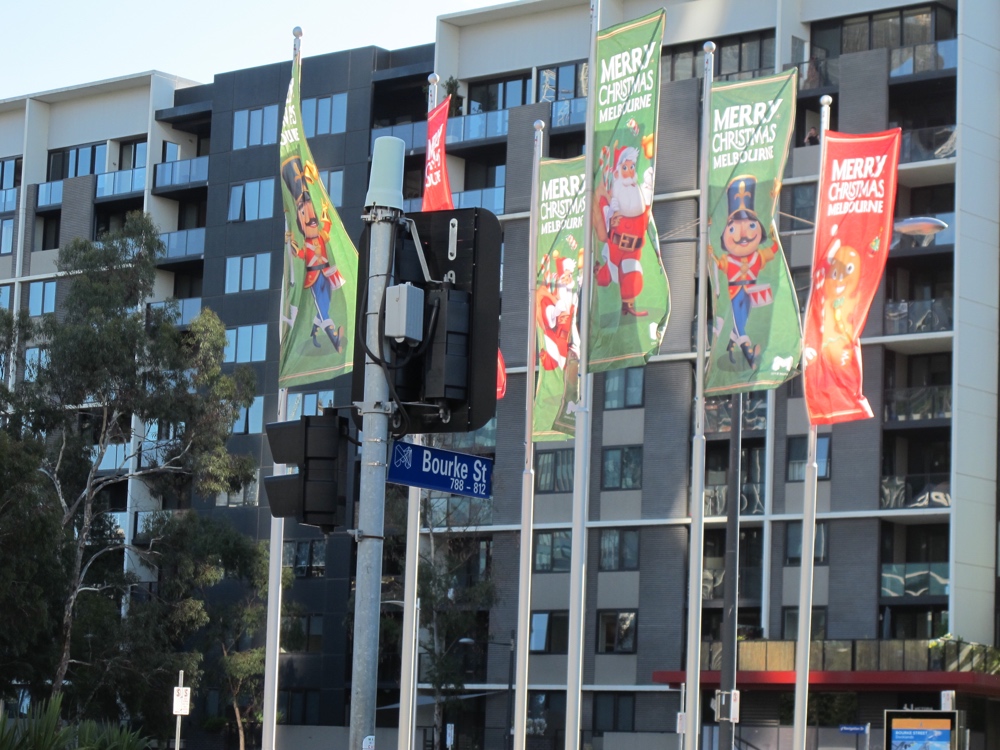 In the end, I found the ferry without too many wrong turns, got on board, strapped my bike to the side of the ship, and found my cabin. I ended up sharing the cabin with two other people. One was a cherry picker (literally) from Montreal. She and her partner had been traveling all over the world following cherry season. Apparently it's cherry season in Tasmania now.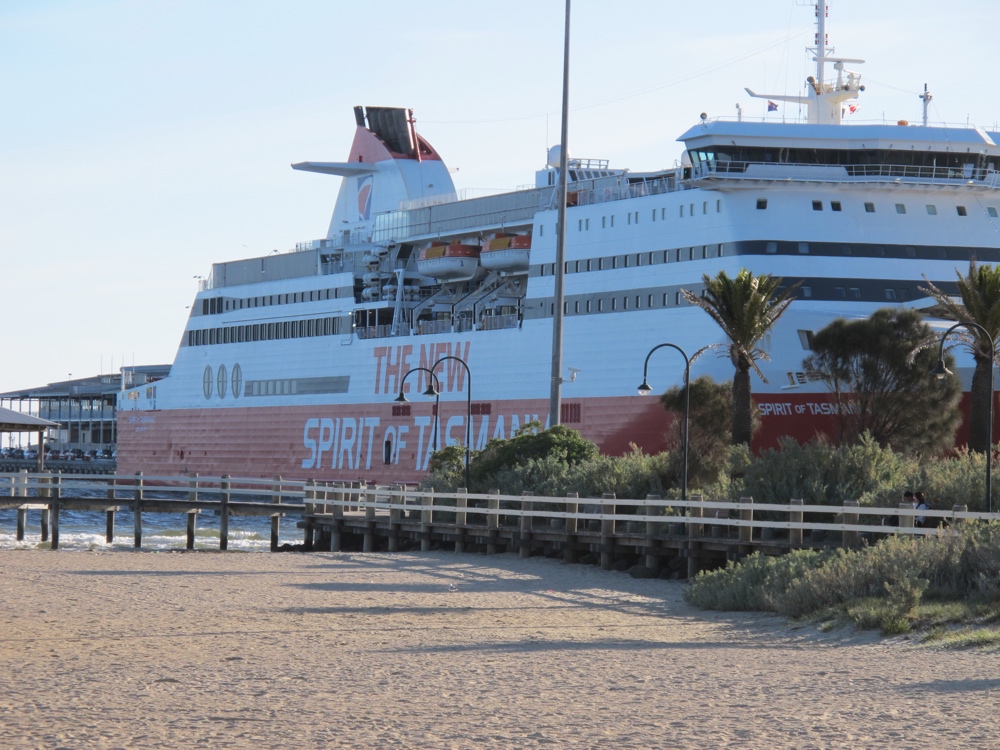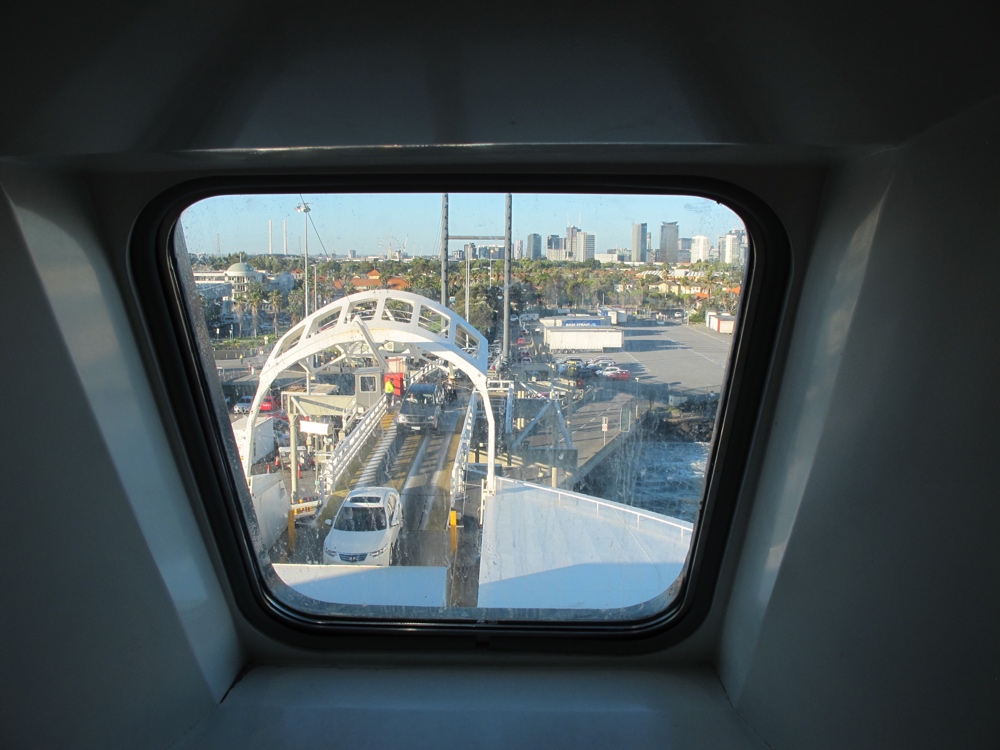 I wandered the ship a bit, bought a Tasmanian National Parks pass, ate the rest of my dinner, and then passed out around 9:45.