Southwest Day 14: Rico to Mesa Verde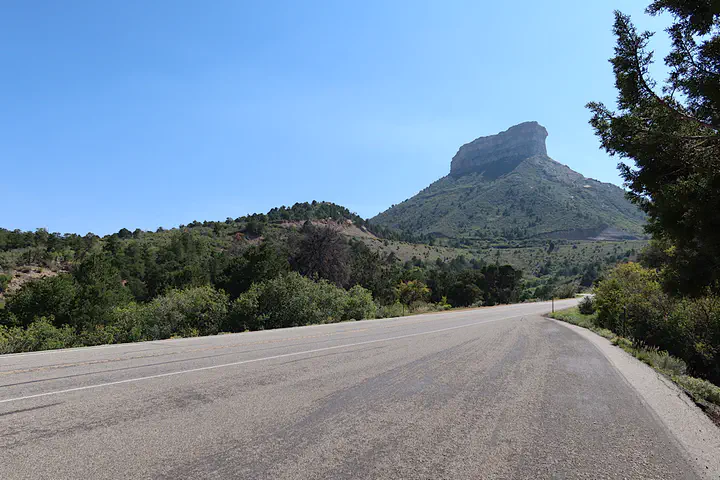 September 6, 2021. 61 miles, 2780 ft of climbing.
I planned a longer day for today, but the first 45 or so miles of it were downhill, so it doesn't really count. I got on the road around 8:30 and again it was chilly at the start. Makes bringing the warmer clothes feel justified. Soon enough it warmed up.
It wasn't exactly 40+ miles without any pedaling. But it was close. And that was pretty fun.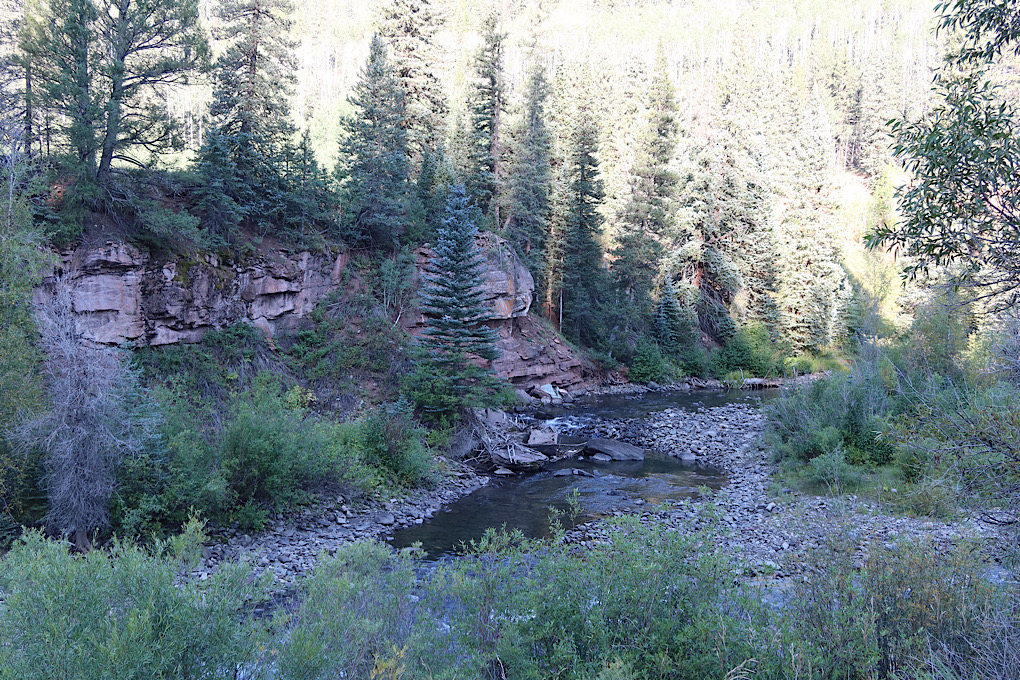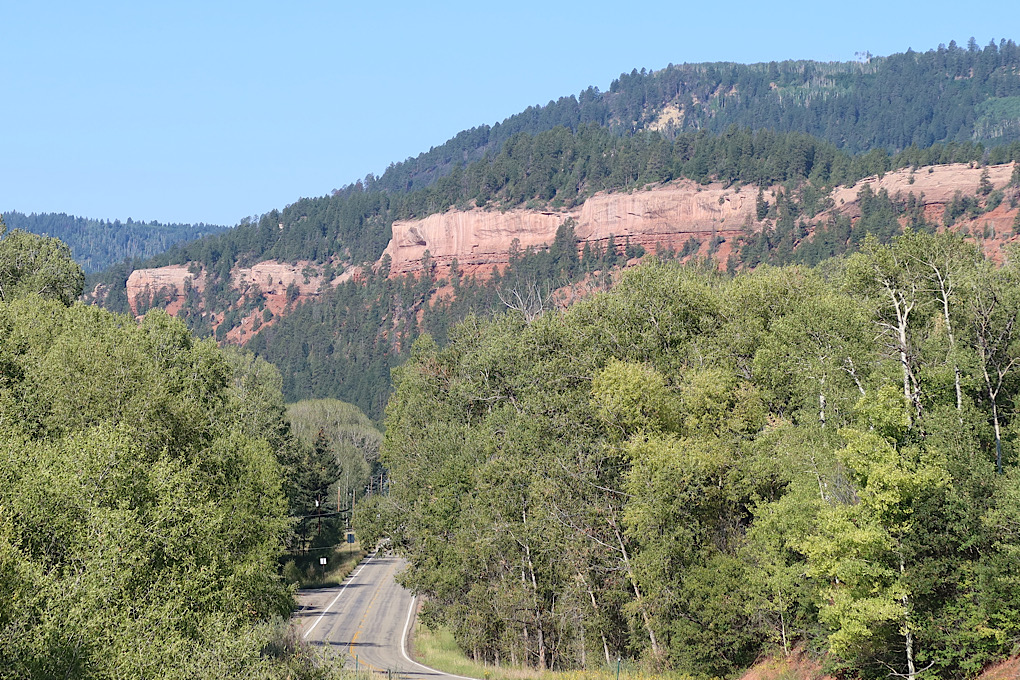 I rolled through Dolores without stopping. This would have been where I would have turned off to follow the Western Express route if I hadn't changed my plans. Instead, I looped around toward Cortez.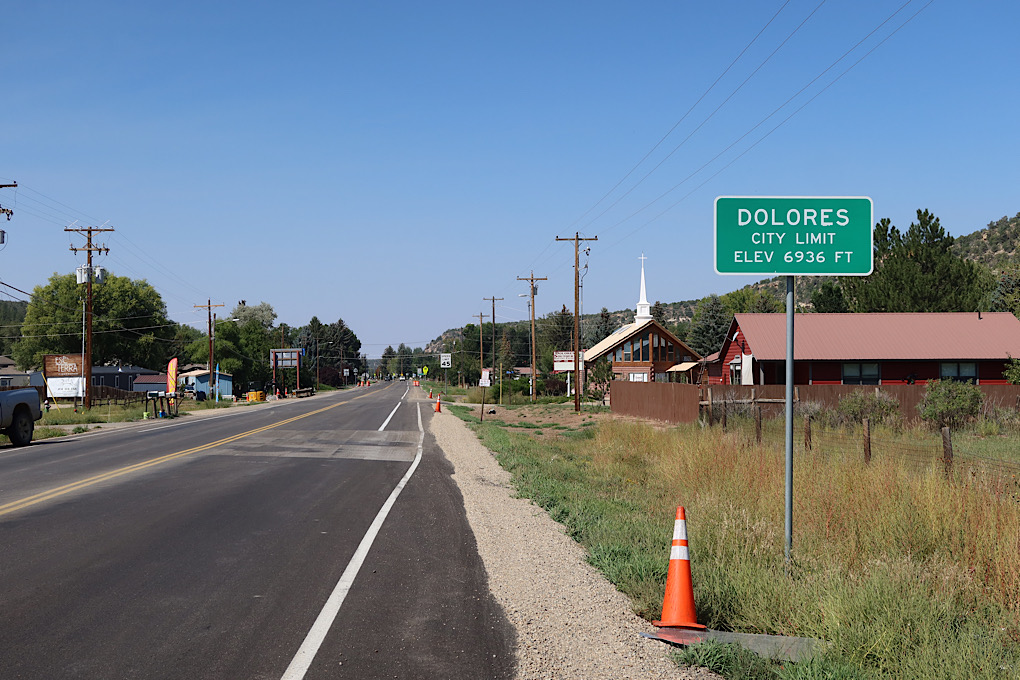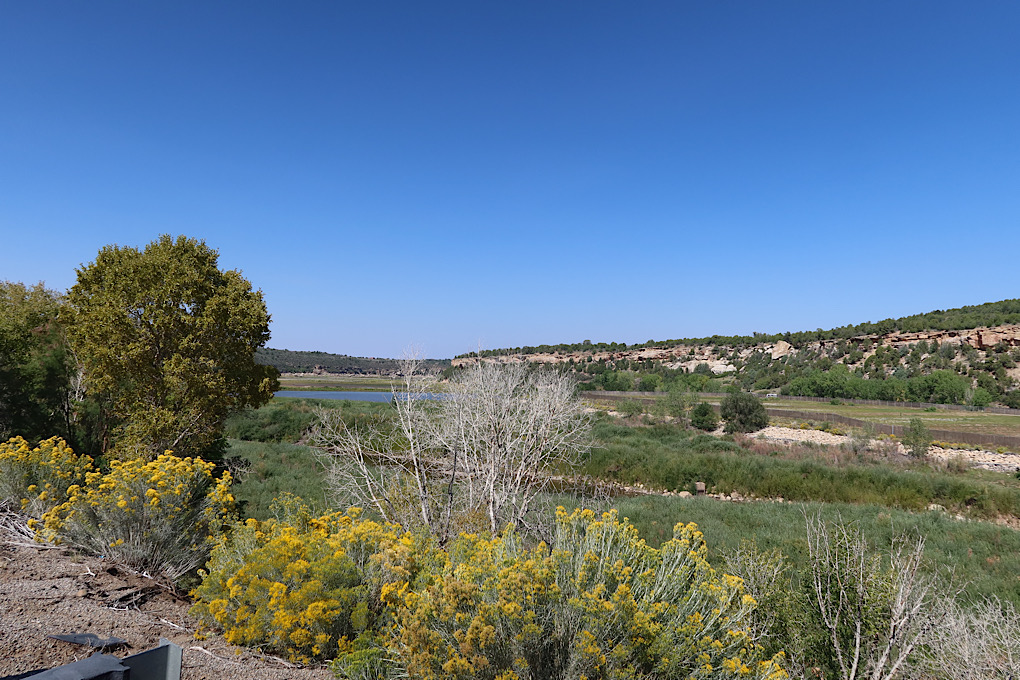 Around Cortez, the landscape got drier and sunnier, and the road started going up instead of down. It was early afternoon, so the sun was getting intense. But I decided to push on the last 10-15 miles to Mesa Verde instead of finding a place to stop in Cortez. There were a couple of shaded spots my the side of the road to stop in, but I was still pretty happy to see a rest area about half way there. The rest area turned out to be quite nice, with shaded picnic tables and water and such. It was a really nice break out of the sun.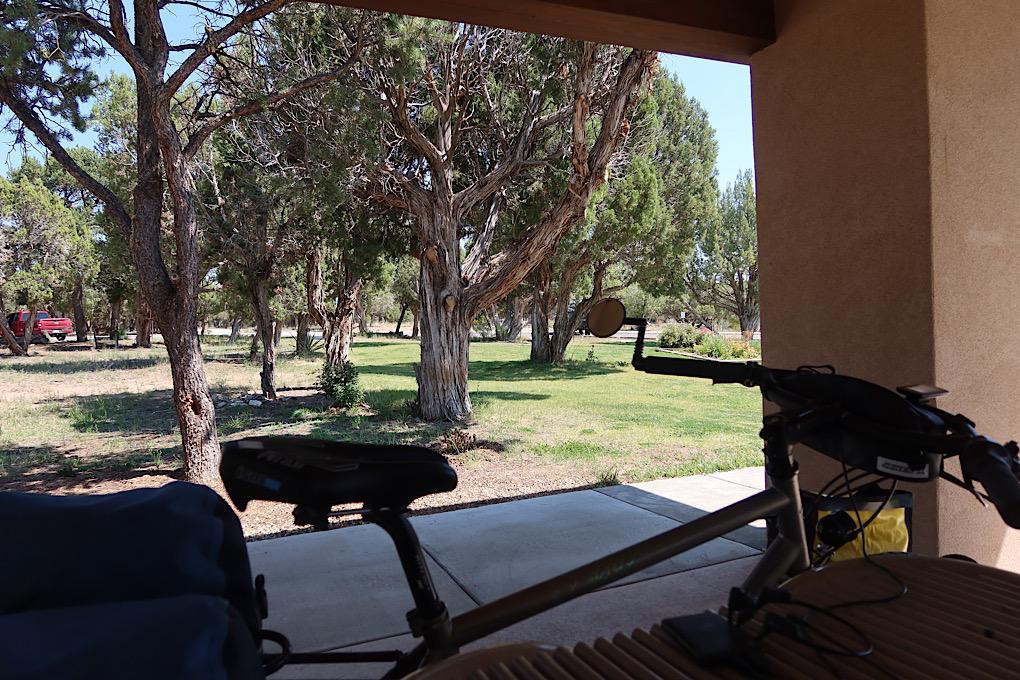 Much refreshed from some time out of the sun, I set off for the last few miles. The turnoff for Mesa Verde was just a couple miles down the road. The ranger at the entry station seemed super impressed that I was planning on biking up the hill to the campground, which didn't bode well. It did turn out to be a substantial climb, but easier and shorter than all the various passes over the last couple weeks. There were some shady spots for breaks, and some good views over the valley.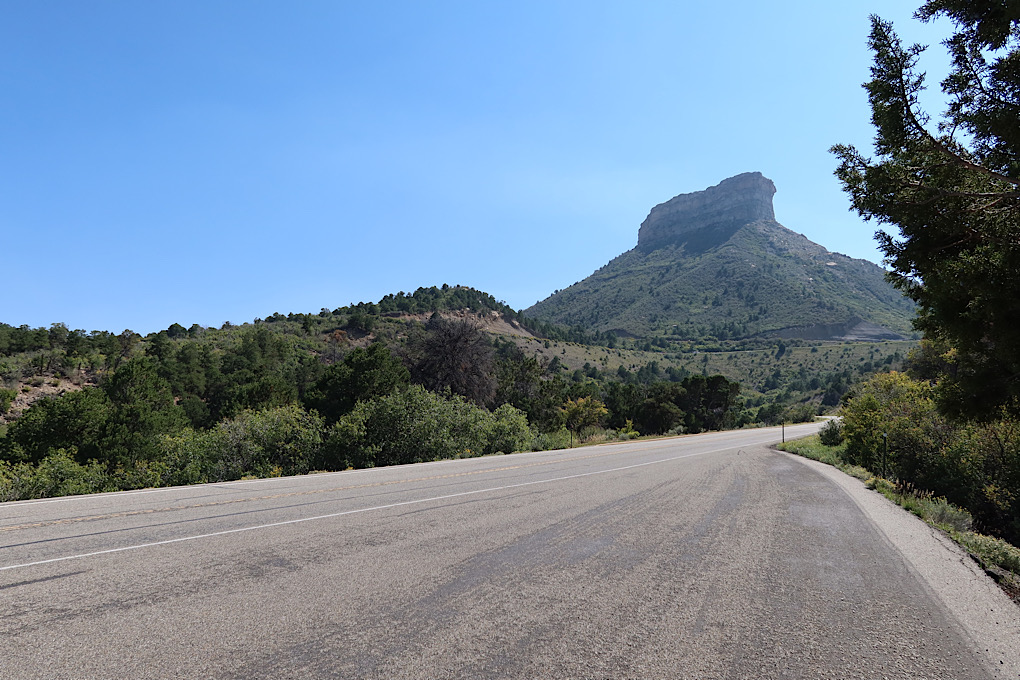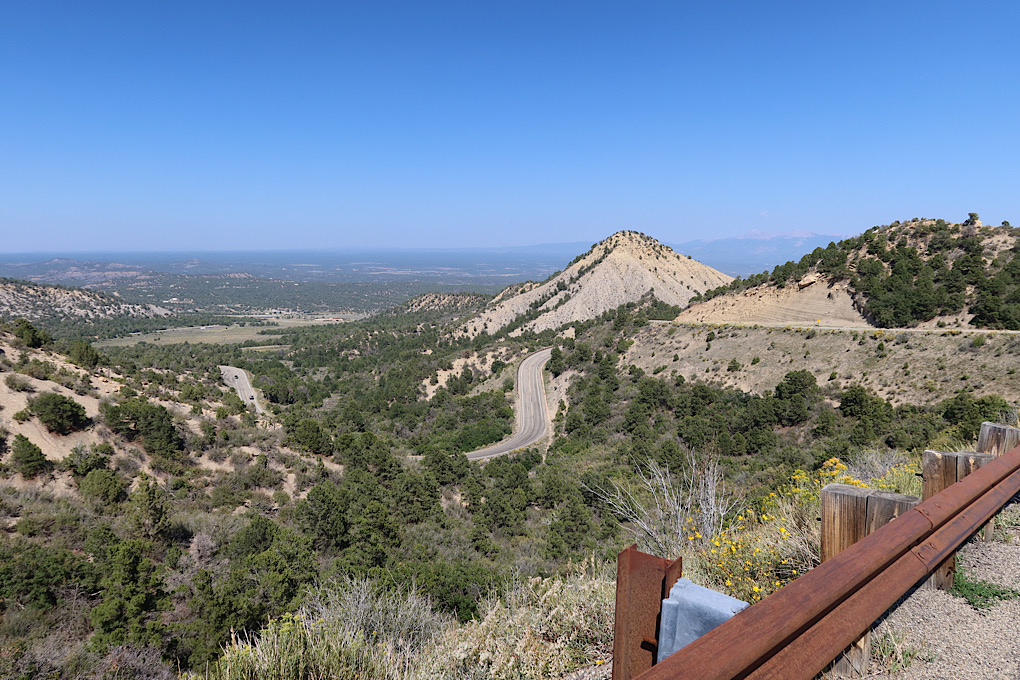 It was still nice to see the campground. I had reservations, but they aren't site-specific. So I did a loop around the tent part of the campground to find something good. Unfortunately, many of the nicer looking sites didn't have bear boxes, so I had to compromise a bit. But I found a site that got some afternoon shade and had some nice views as well.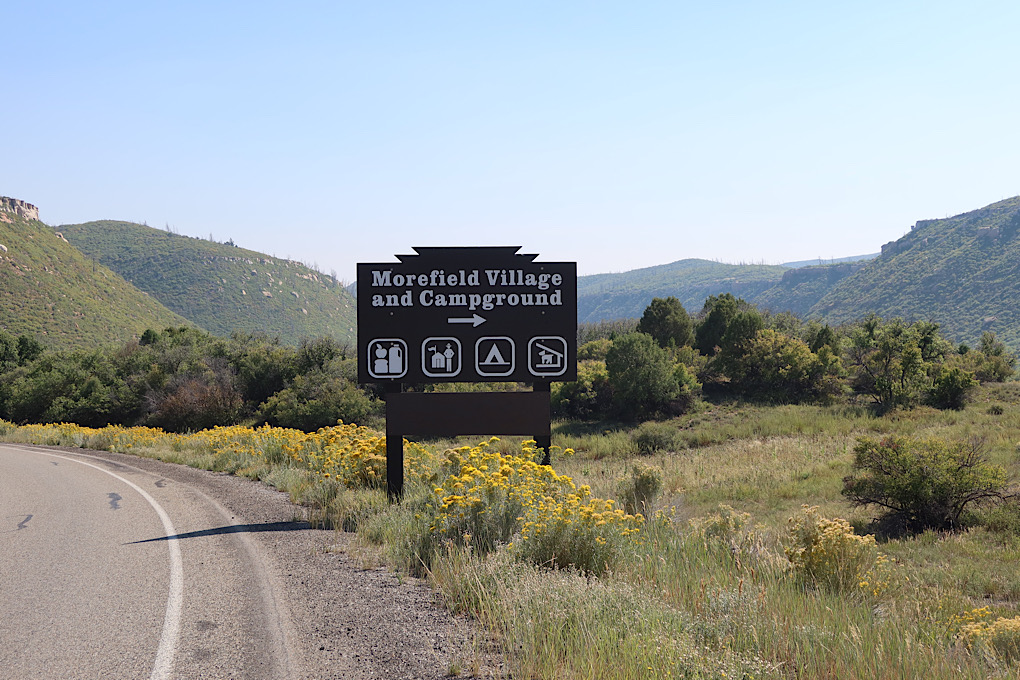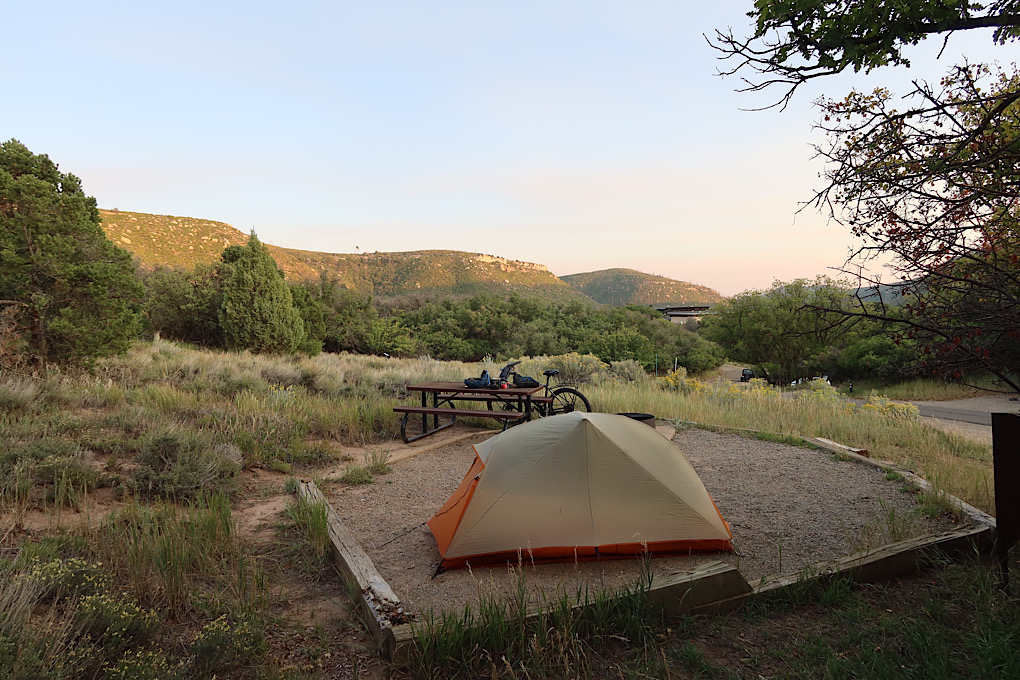 I had time to do laundry, take a shower, and all that. And for variety I bought a salad at the camp store to have for dinner.