Patagonia day 29: El Calafate glacier cruise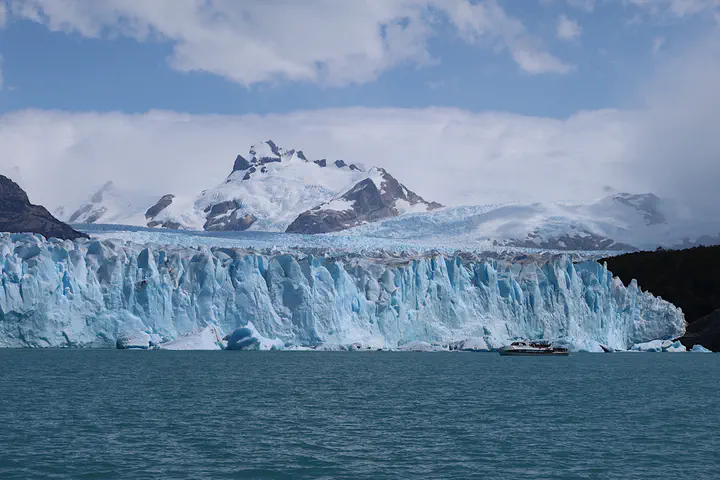 January 26, 2020. Bus and boat.
Today I was a tourist. It's always a bit of shock to go from the bike tourist culture to the tourist-y tourist culture. I overheard people in the hostel talking about how they had been in Torres del Paine yesterday, or just flew in from Ushuaia, or were headed to El Chaltén in the afternoon. Jumping around from town to town with a few days in each is such a contrast to the slow but steady pace of bike tours. I much prefer the latter. I feel like it gives you a much better feel for how places are connected. Also, one day spent in a large group of people being touristy is about enough for me.
That said, the all-day glacier boat tour I booked was worth it. A magic wheeled contraption with an engine (aka a bus) picked my up from the hostel and transported me 60km to the port in what seemed like the blink of an eye. I managed to not get blown off the dock (they built a wall to help with that), was one of the earlier people to board, and snagged myself a seat right at the front of the second deck.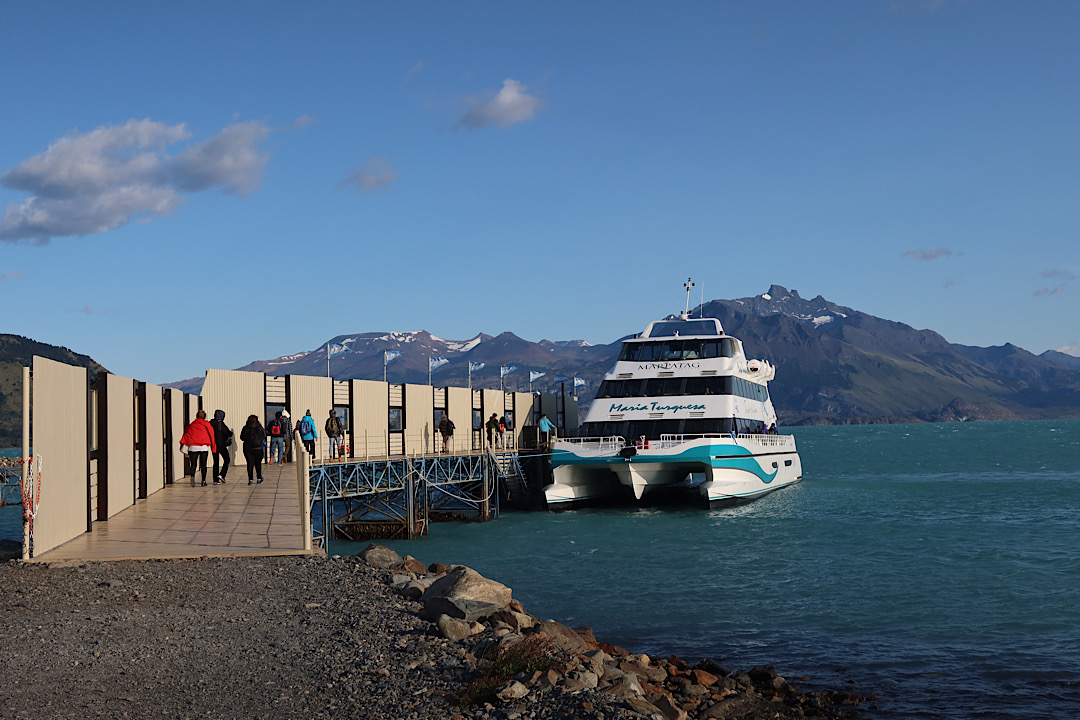 The boat tour I booked is an all day affair (9-5 or so) that visits all three glaciers accessible via Lago Argentino. The other option would have been a bus to the paths around the Perito Moreno glacier and/or tours involving walking on the glacier. I've walked on glaciers before, and that sounded exhausting. I think hanging out on a boat all day was the right choice. For the first hour or two I was happy to sit inside and watch the scenery, but once we got closer to the glaciers I spent a lot more time outside. There were a few nooks along the side of the boat that tended to be both sheltered from the wind and much less crowded than the front and rear decks.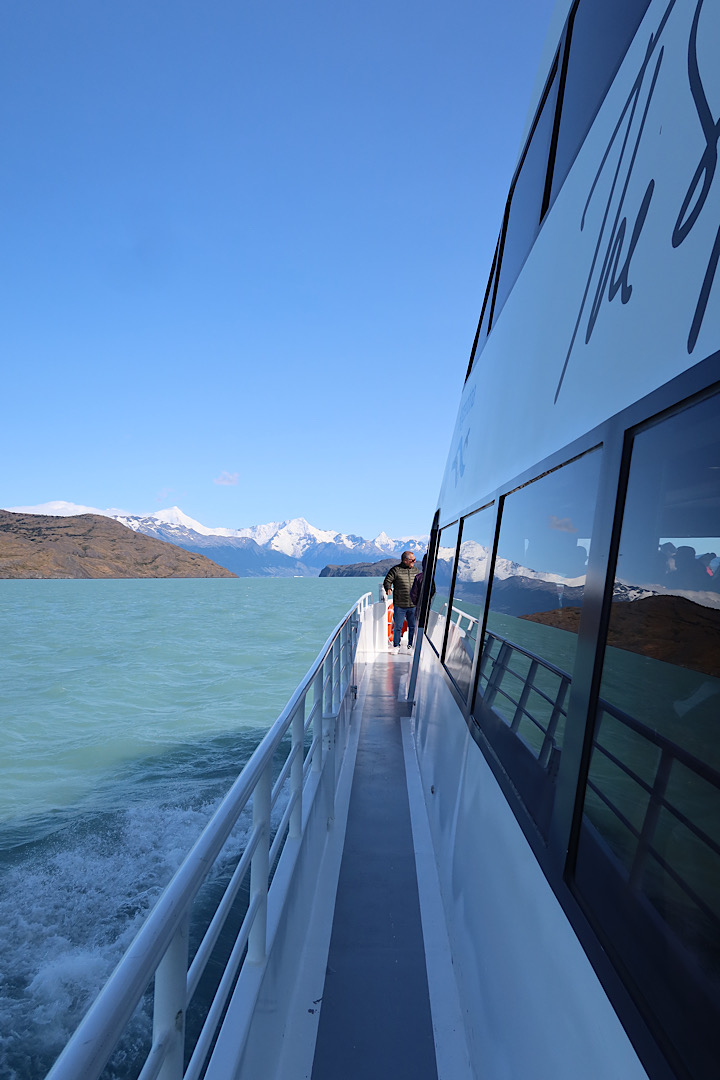 The first real point of interest was a collection of icebergs that we passed as we went toward the first glacier. Lots of chances to take pictures of ice. Or of lots of tourists taking pictures of ice.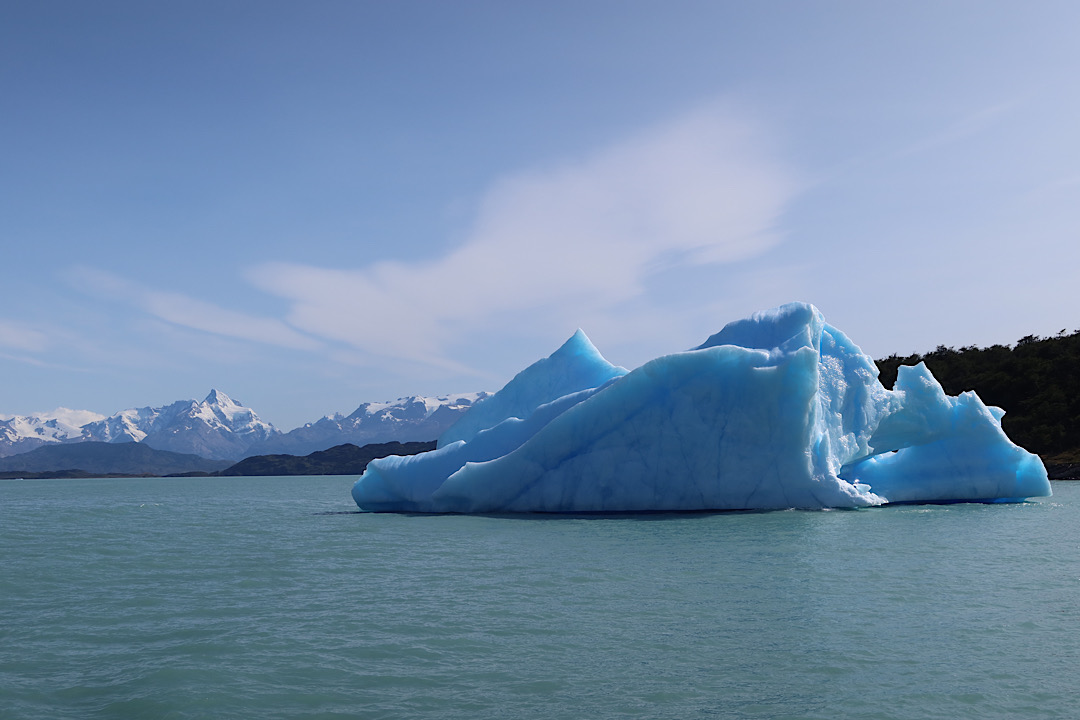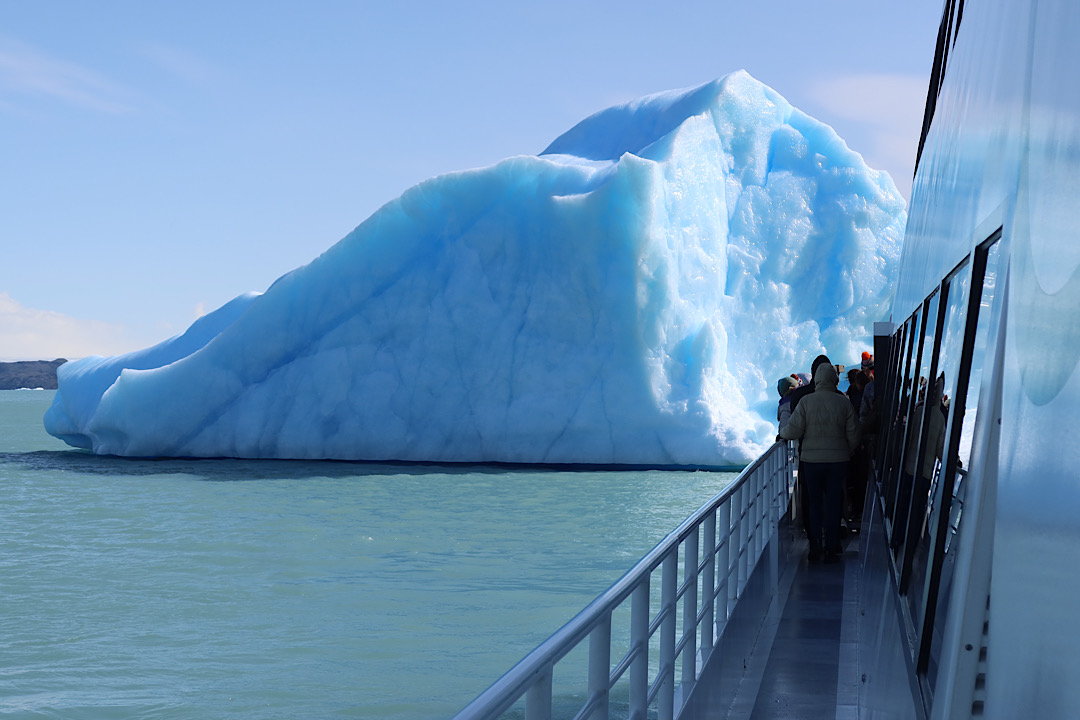 Eventually we progressed from icebergs up close to glaciers a bit farther away.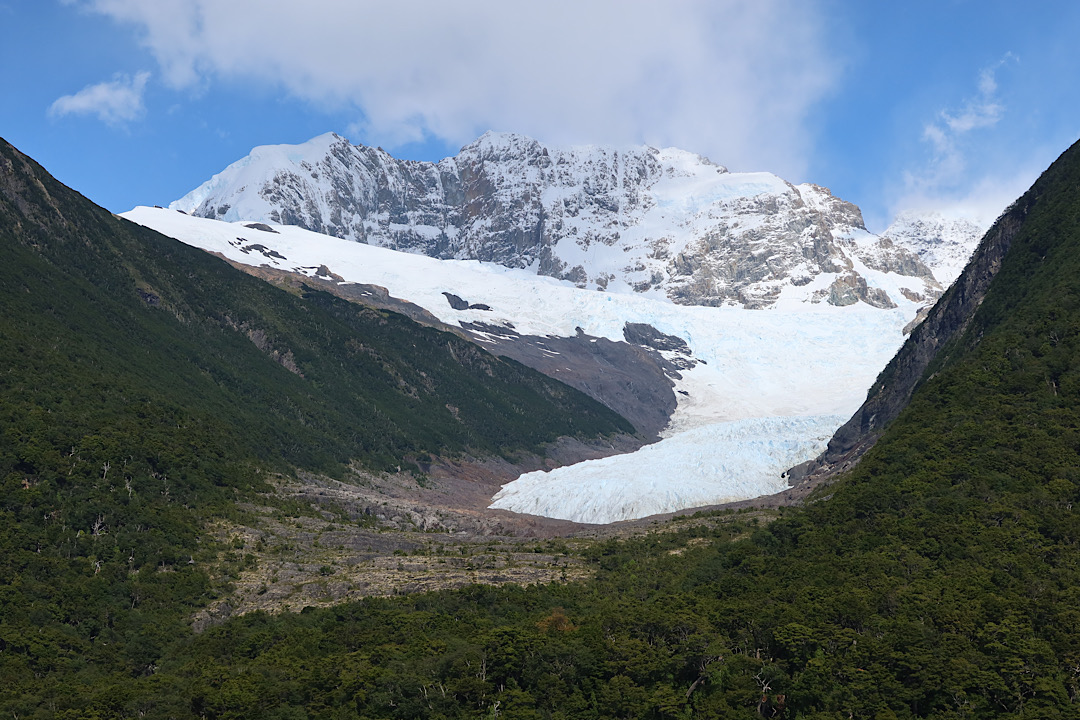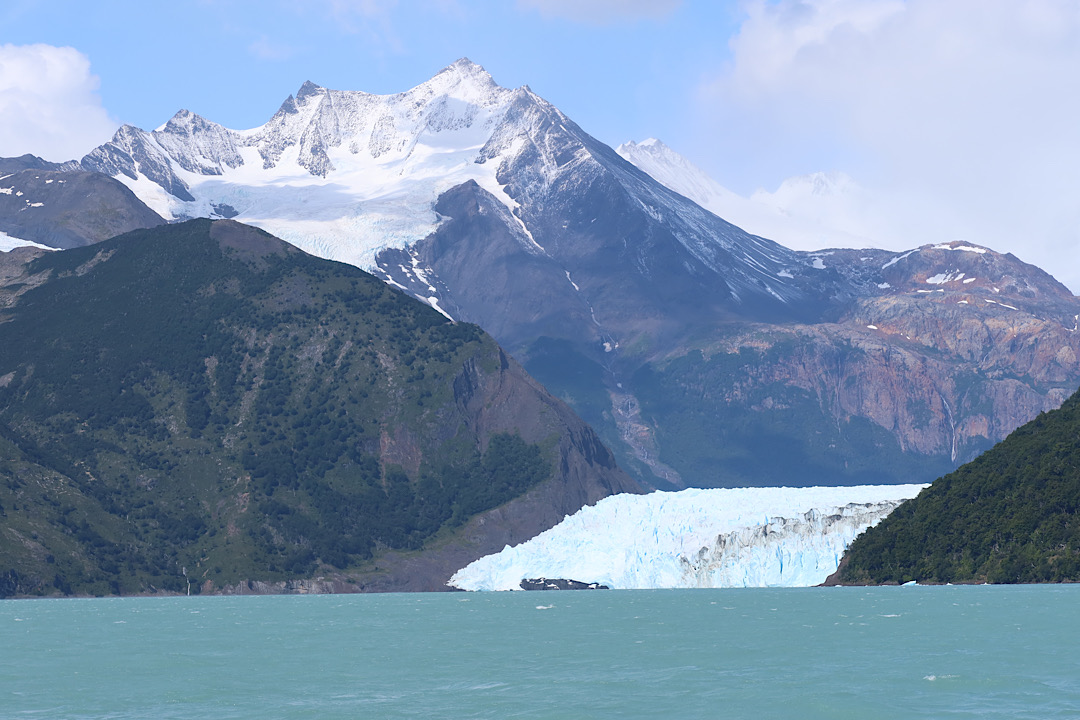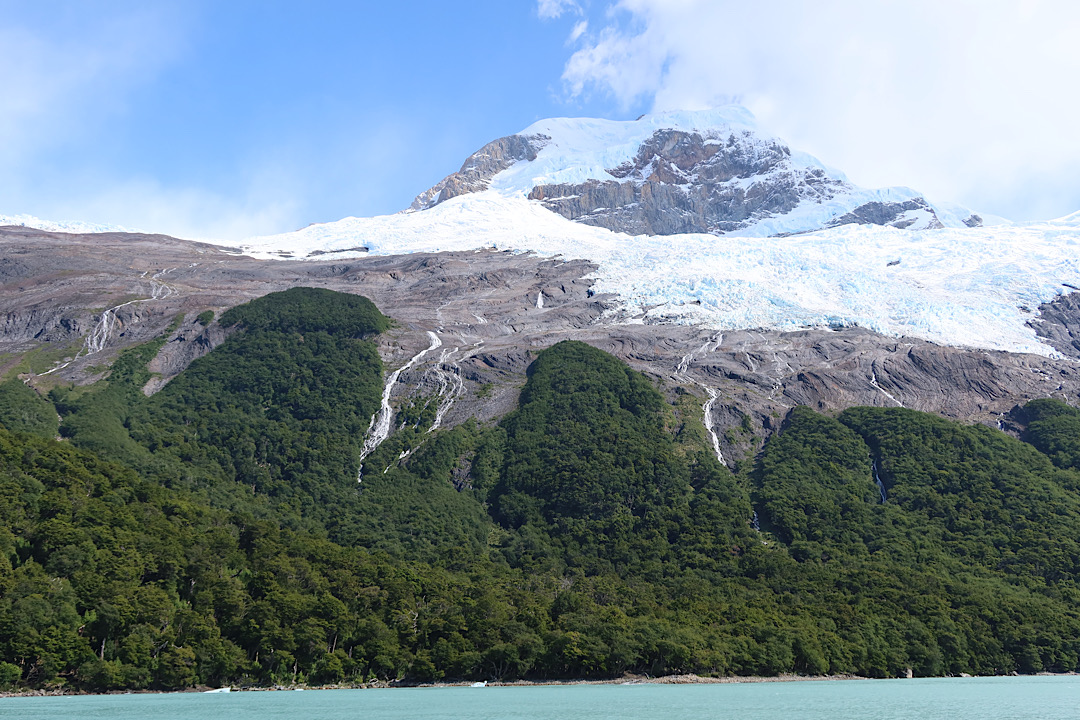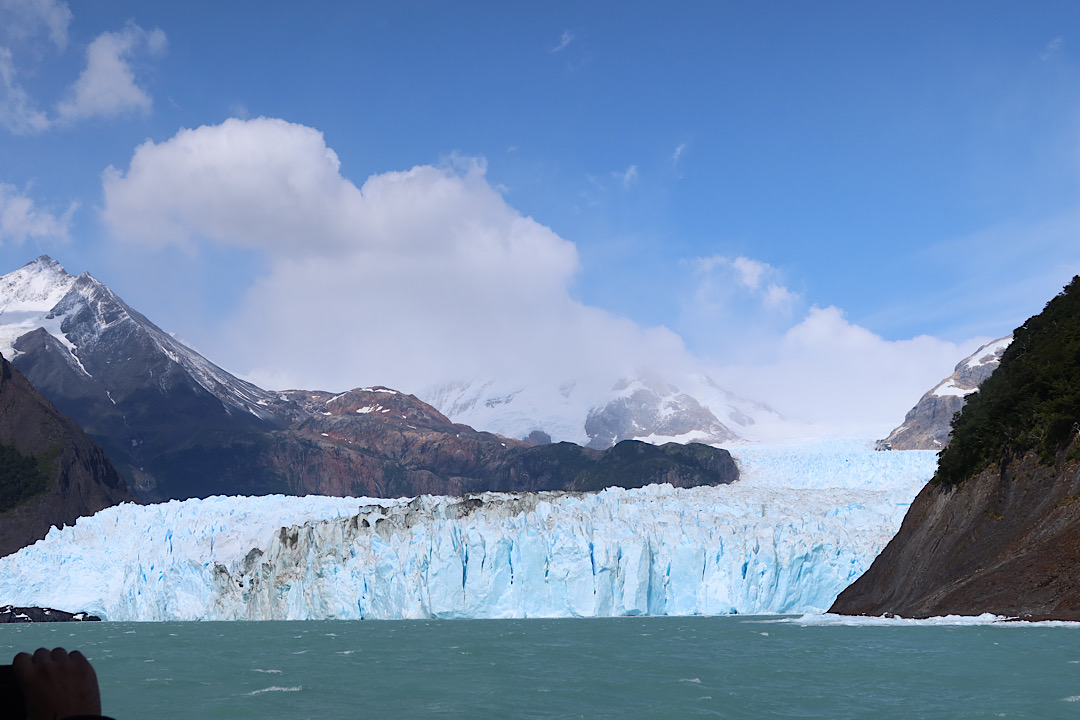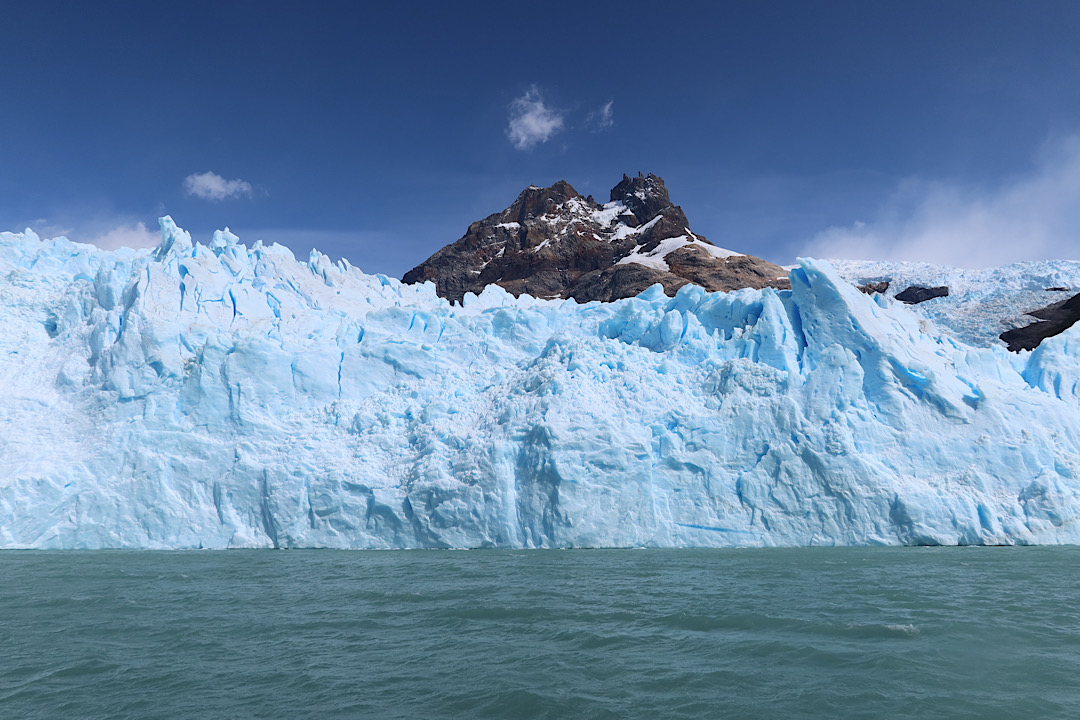 After the first glacier, they stopped at a tiny dock in the middle of nowhere and sent us all off on a short "hike" with a little speech from a tour guide in the middle. With everyone from the boat walking down the path it felt more like a parade than a hike.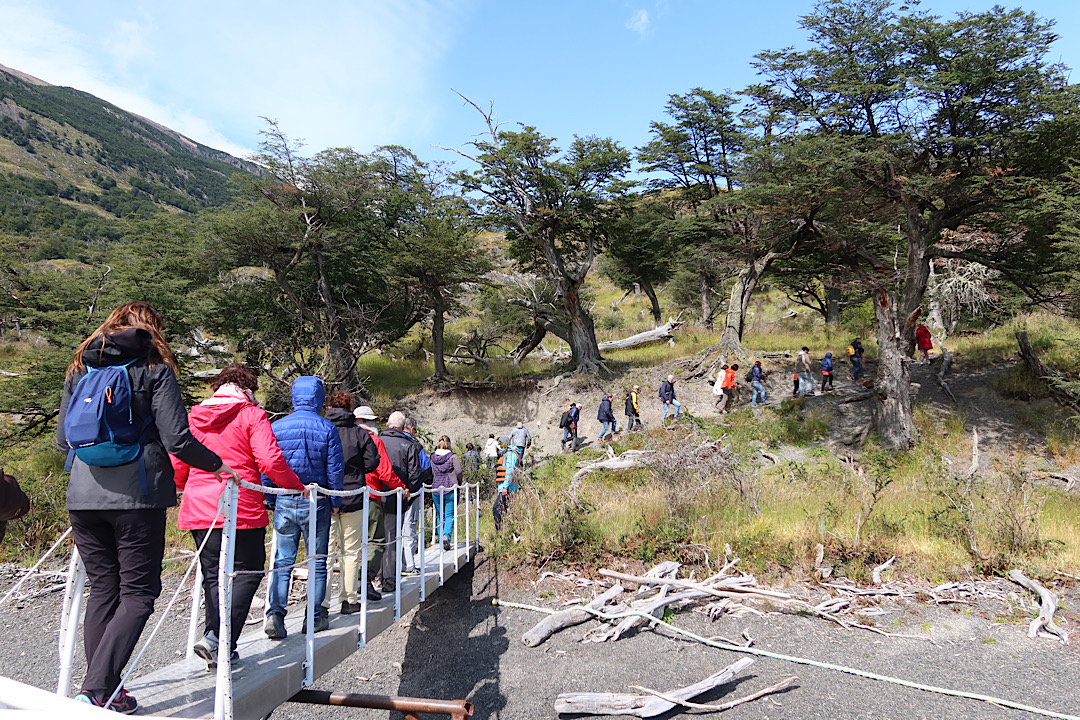 The tour guide mostly talked about how the national park is infested with cattle. When the park was created, the ranchers who were there before had to stop ranching (some switched to hotels, apparently), and at least some of the herds got released. Since then, they've been trying to get rid of them via catching them or shooting them, but apparently there's a long way to go.
After 40 minutes or so, they herded us all back onto the boat, even though folks were reluctant to leave the lakeside.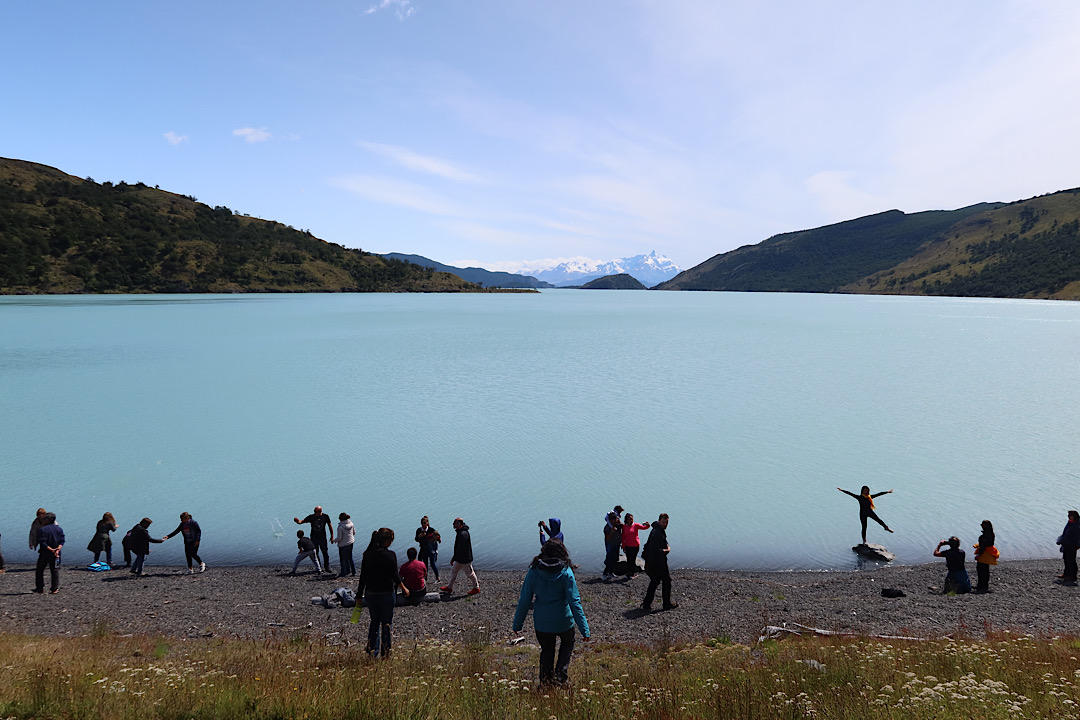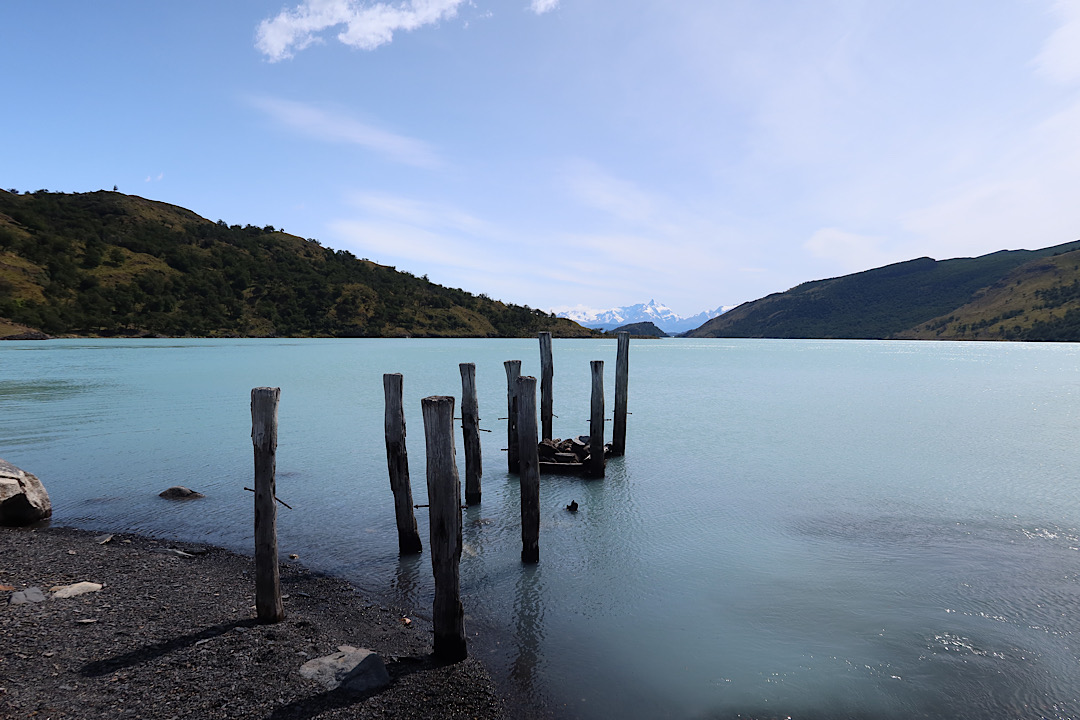 They said we had to go see another glacier before they would feed us lunch, which made me a little sad. I had eaten breakfast, and then had a "snack" of an entire package of cookies, but was still hungry. I think I get extra hungry on rest days because I have less to pay attention to. But I also don't think I've managed to eat nearly as many calories as I've been burning. Even when I don't feel all that hungry, I start eating something and very large quantities of food just sort of disappear.
Anyway, we saw the glacier, they gave us food, and then we saw the third glacier. The third one was Perito Moreno, the most famous, or at least the most visited (perhaps because it's accessible by land as well as by boat). The tour guides went on for quite a long time in Spanish about the explorer Moreno though. The English version was pretty abbreviated I think.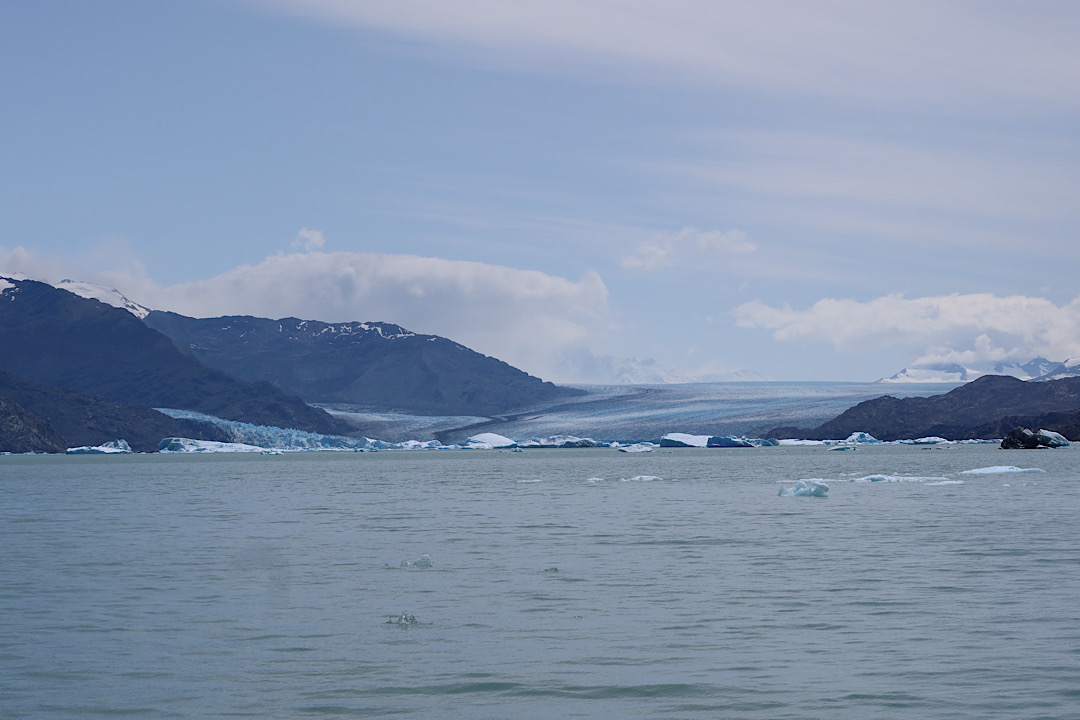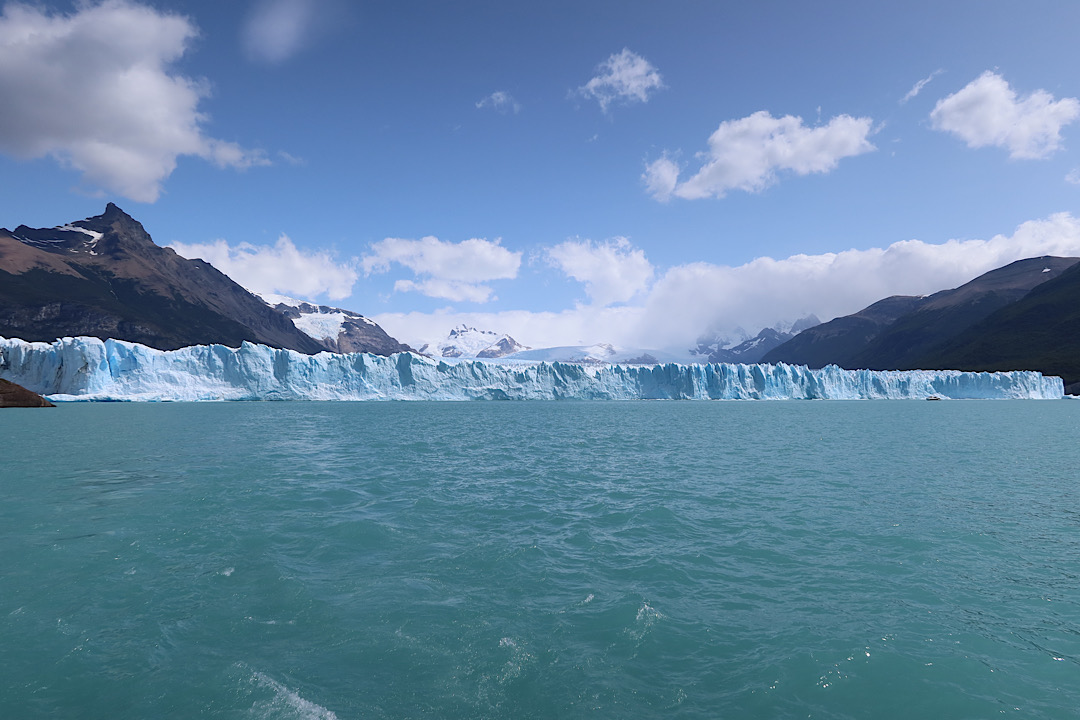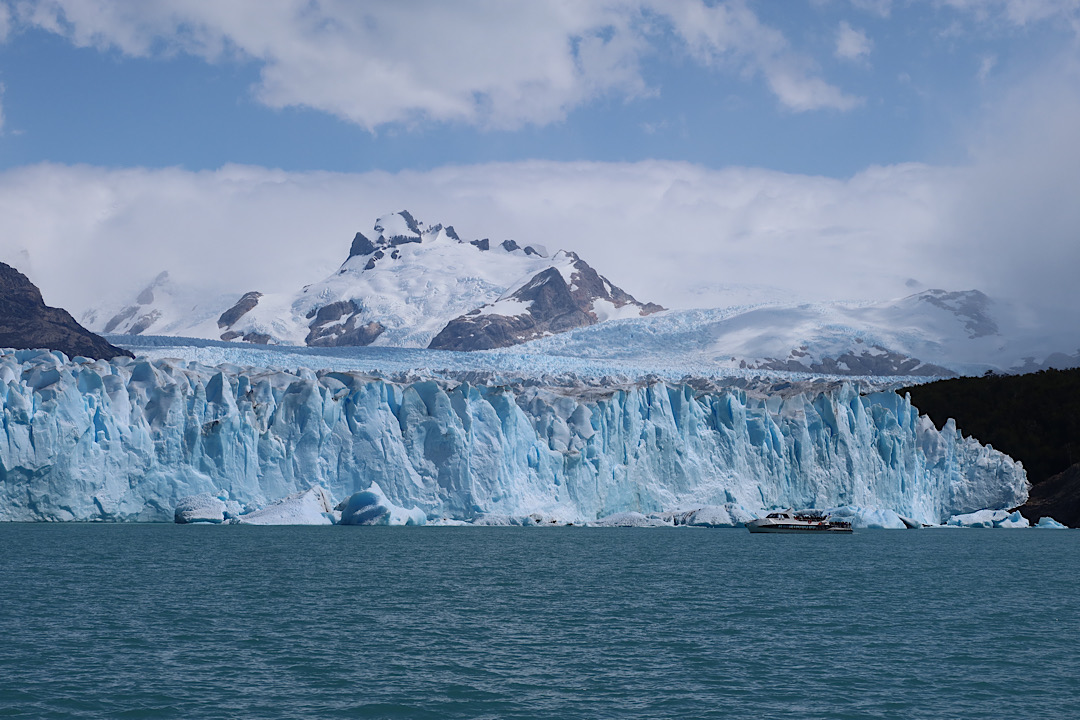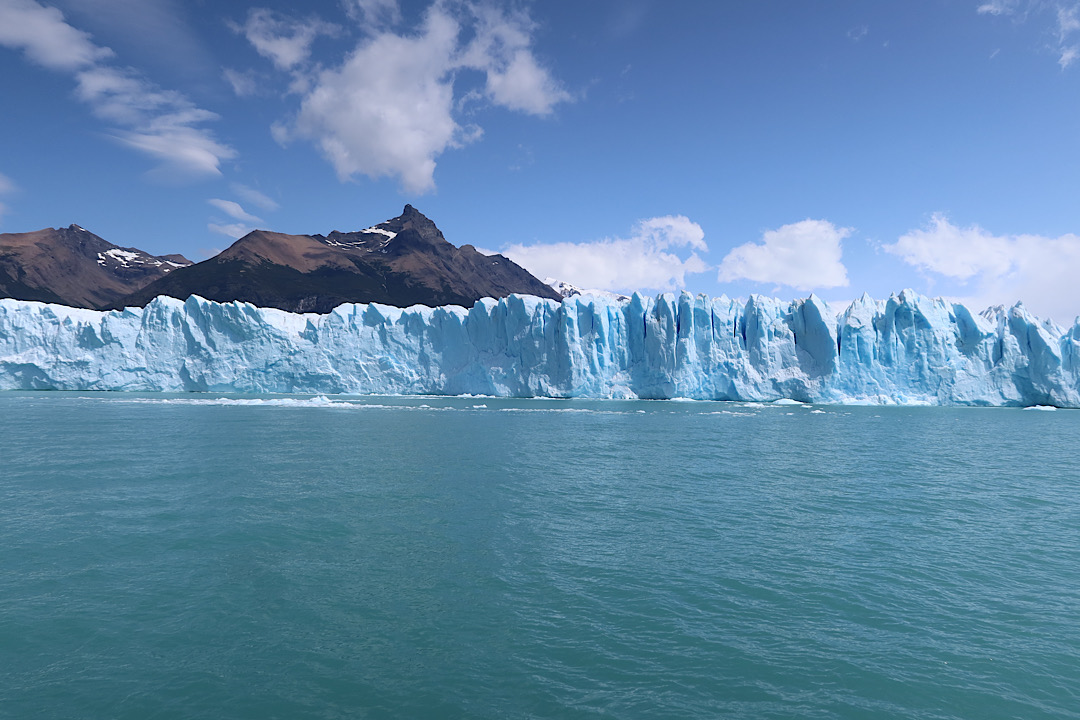 By the time I got back to the hostel in the evening I had checked the wind forecast and discovered that the next day was supposed to be relatively calm and what wind there was would be mostly a tailwind. Combined with the fact that the bus that would drop me off in Cerro Castillo wouldn't leave until the next day, I decided I would just go for biking the whole way. It feels more elegant anyway. And feels less uncertain than figuring out bikes on buses (is it weird that biking through the middle of nowhere Argentina feels less logistically challenging than buying a bus ticket?).