Patagonia day 20: Cochrane to Camping El Risquero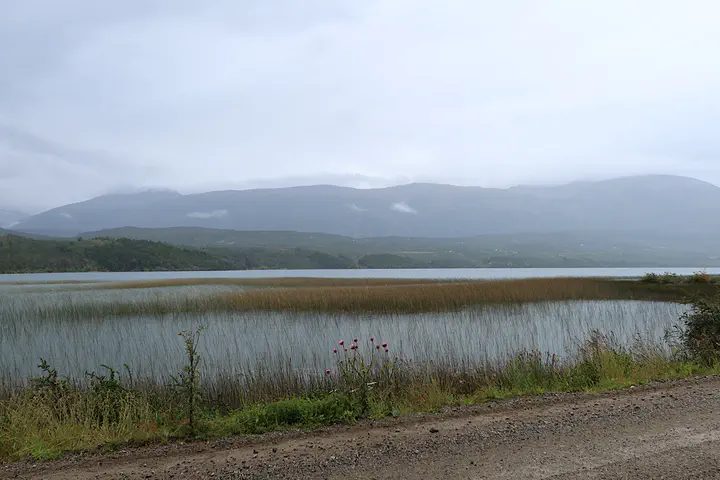 January 17, 2020. 73km.
The rest day in Cochrane was needed, but I started out this morning with good energy despite the drizzly rain. I saw a few cyclists on the road going my direction - didn't talk to them in the morning but ended up in the same place in the evening.
The road out of Cochrane started gradually winding up into the hills, but nothing too steep. I kept stopping to put my jacket on and take it off as the rain came and went.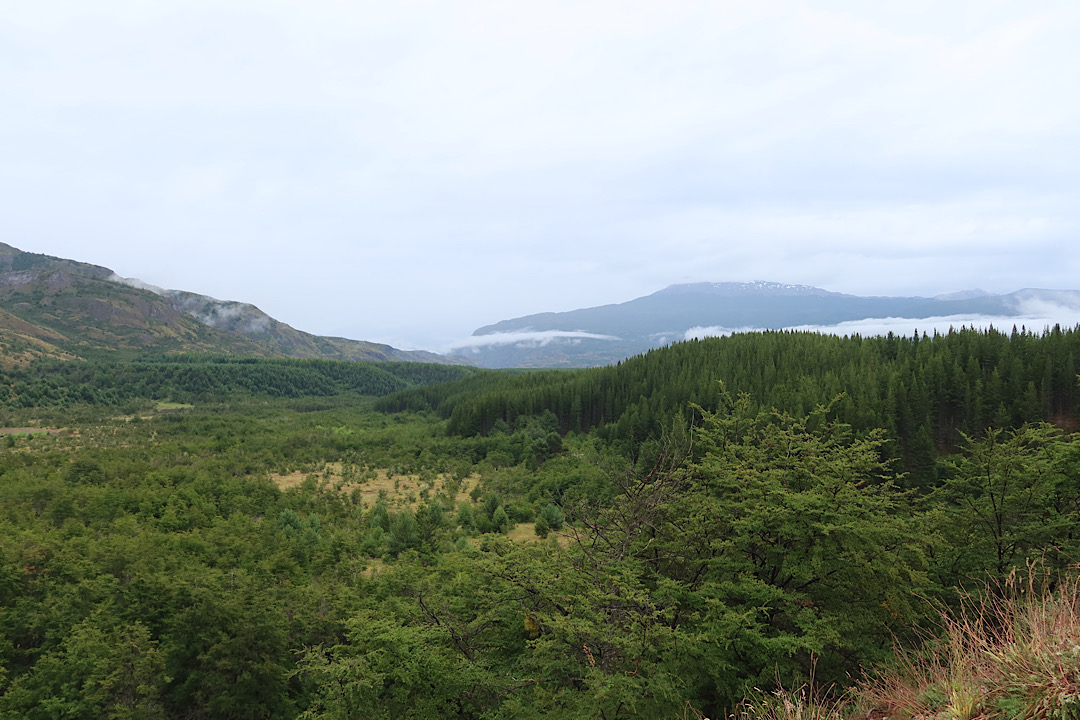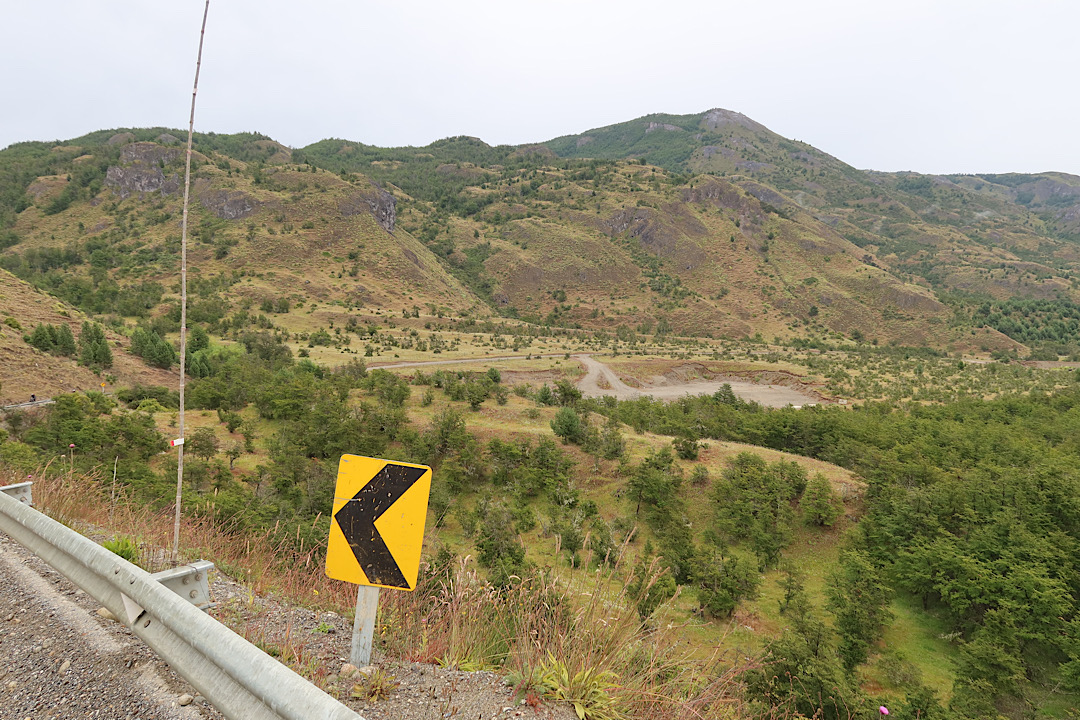 As is usual in this part of the world, the appearance of lakes signaled a pause in the climbing as the road wound around the edge and then crossed over the rivers that run into them.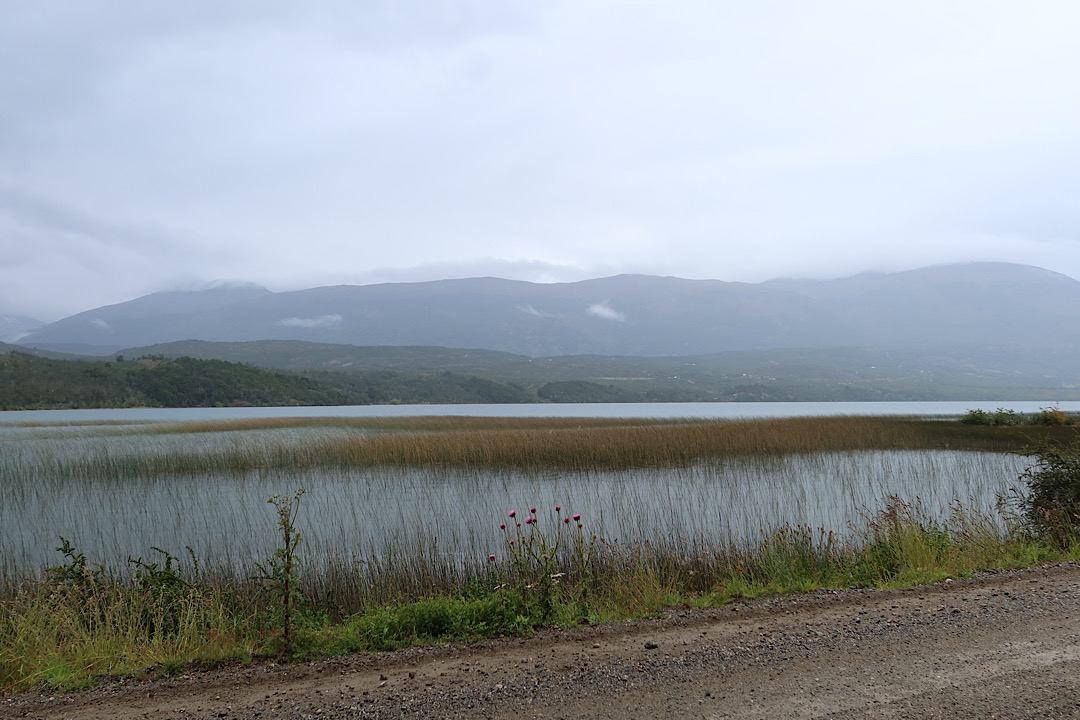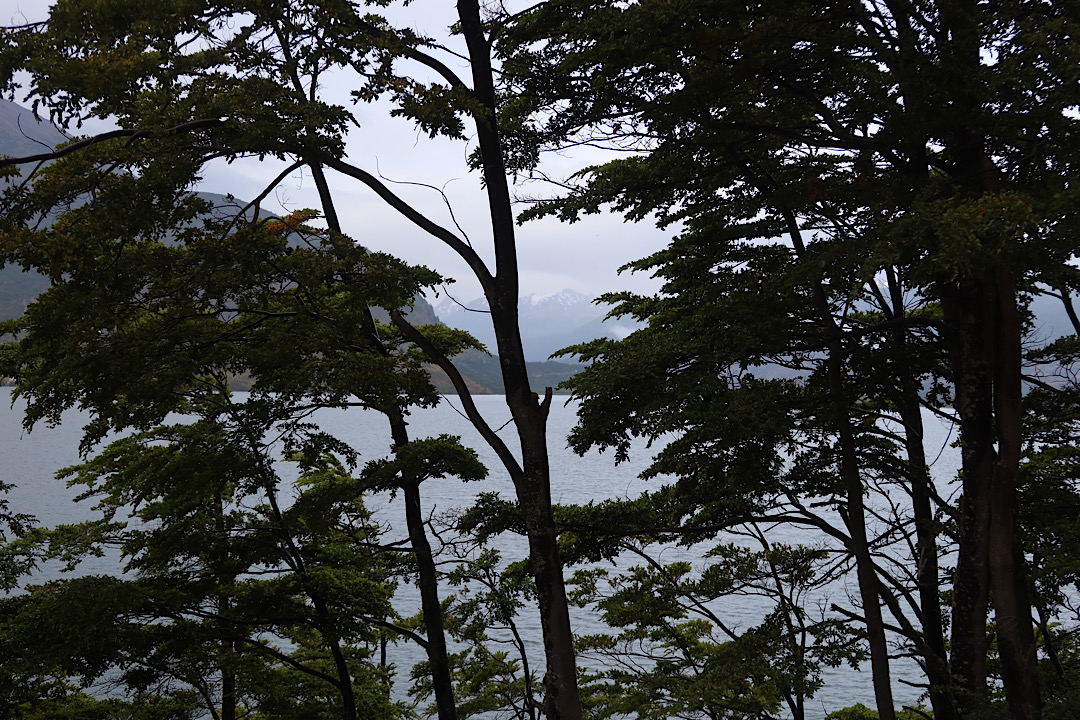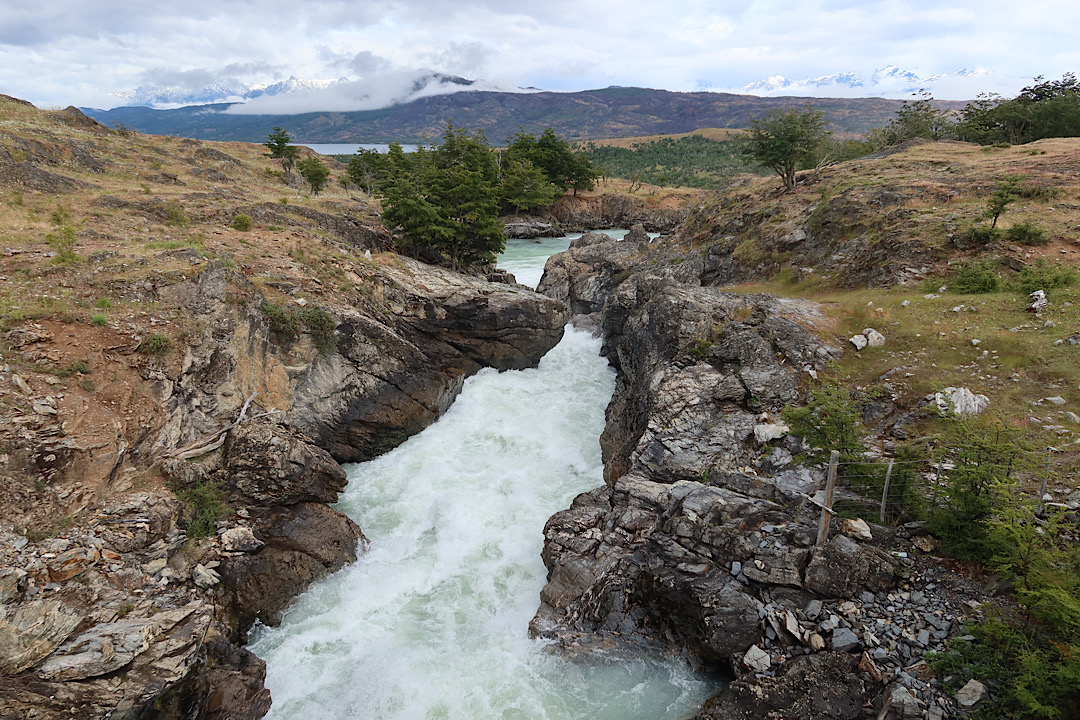 The following climbs were rewarded by lots of views of mountains with amazing lighting and clouds at their peaks.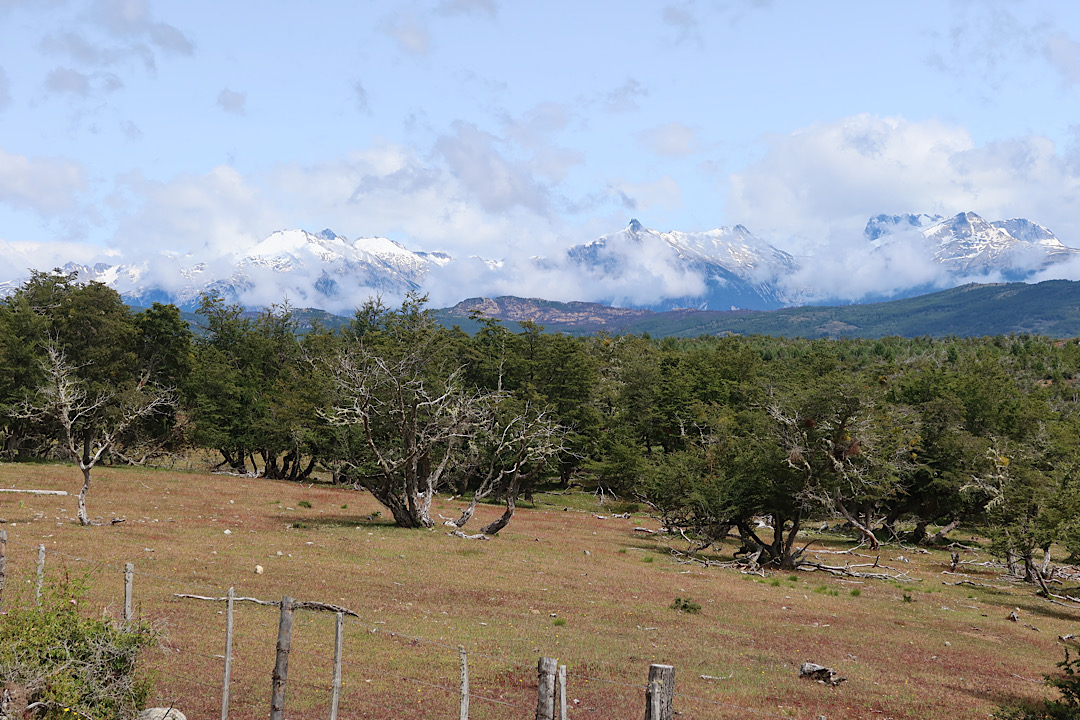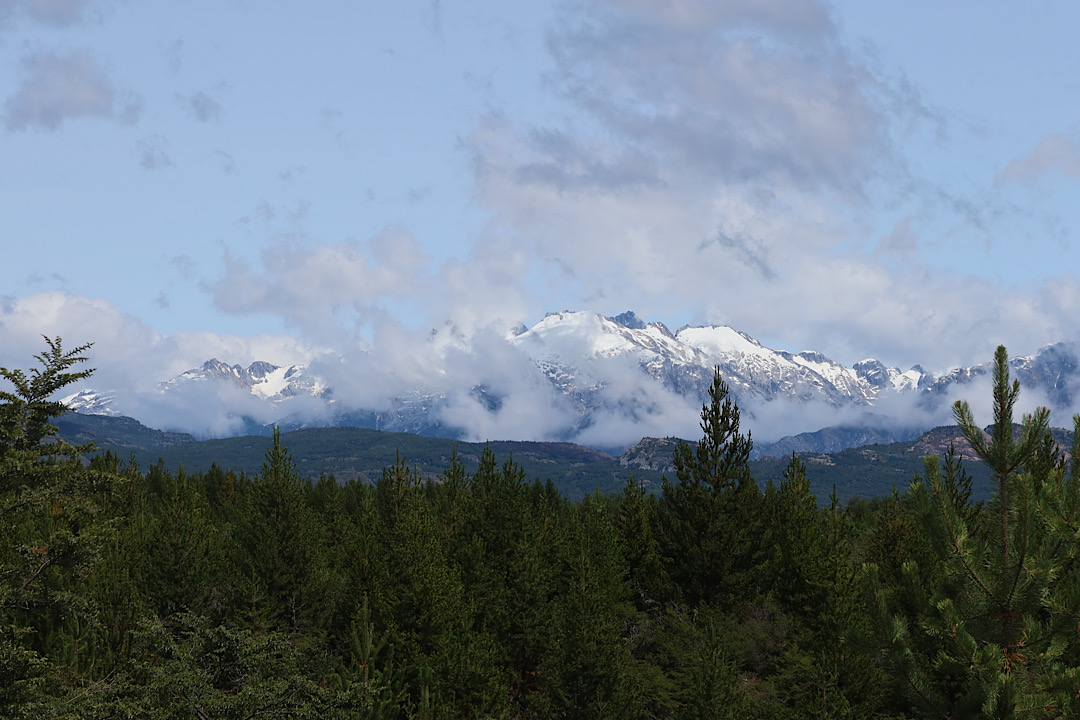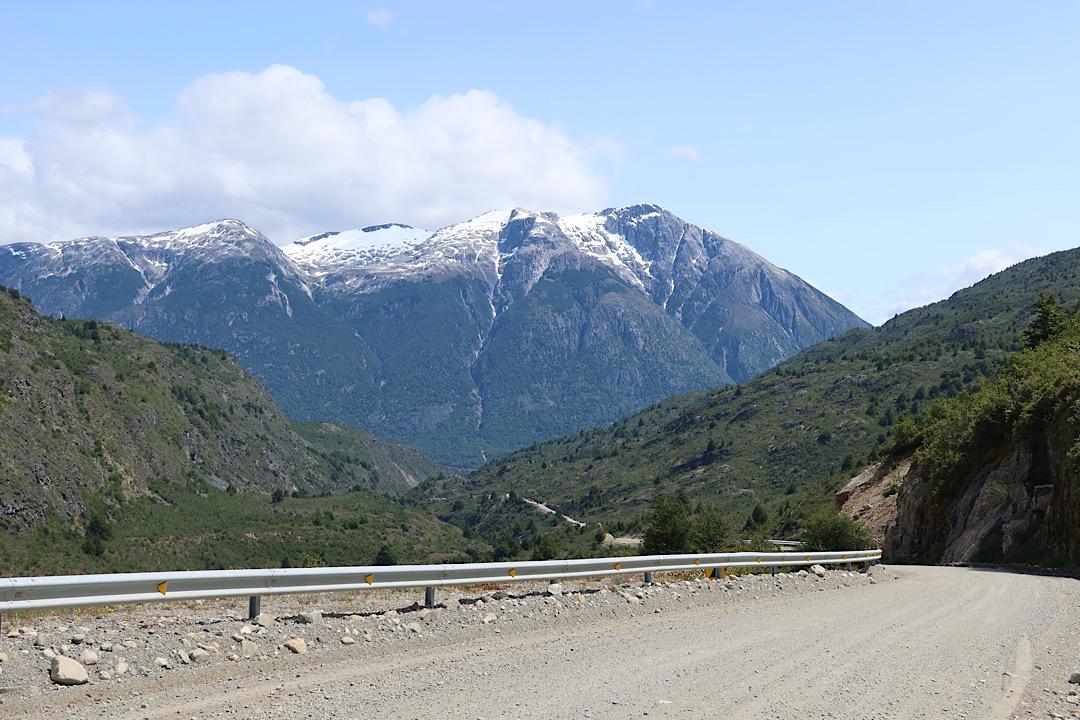 Part way up a hill I passed a bunch of bikes, probably left for a lunch break.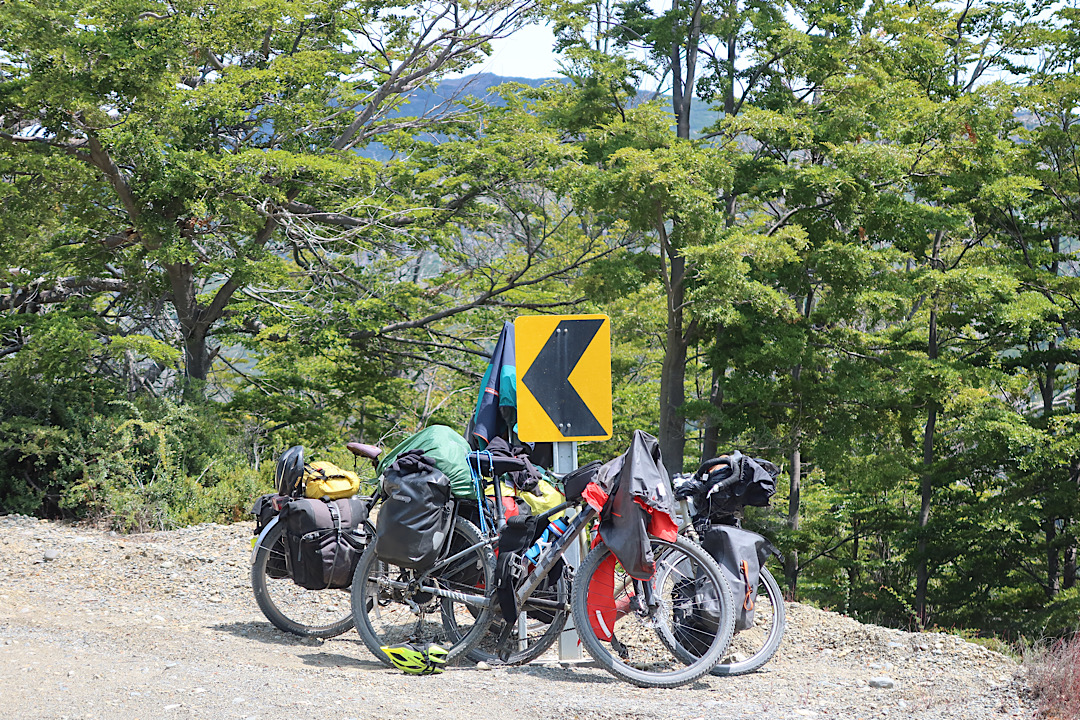 The afternoon brought a long descent. I was passed by a couple of the cyclists I had seen before - some people are far braver on the steep gravel than I am. I stopped to take a photo, and they stopped to chat for a moment. One was from France on a long-term cycling trip. The other was Chilean. They soon zoomed off down the switchbacks and I followed more slowly.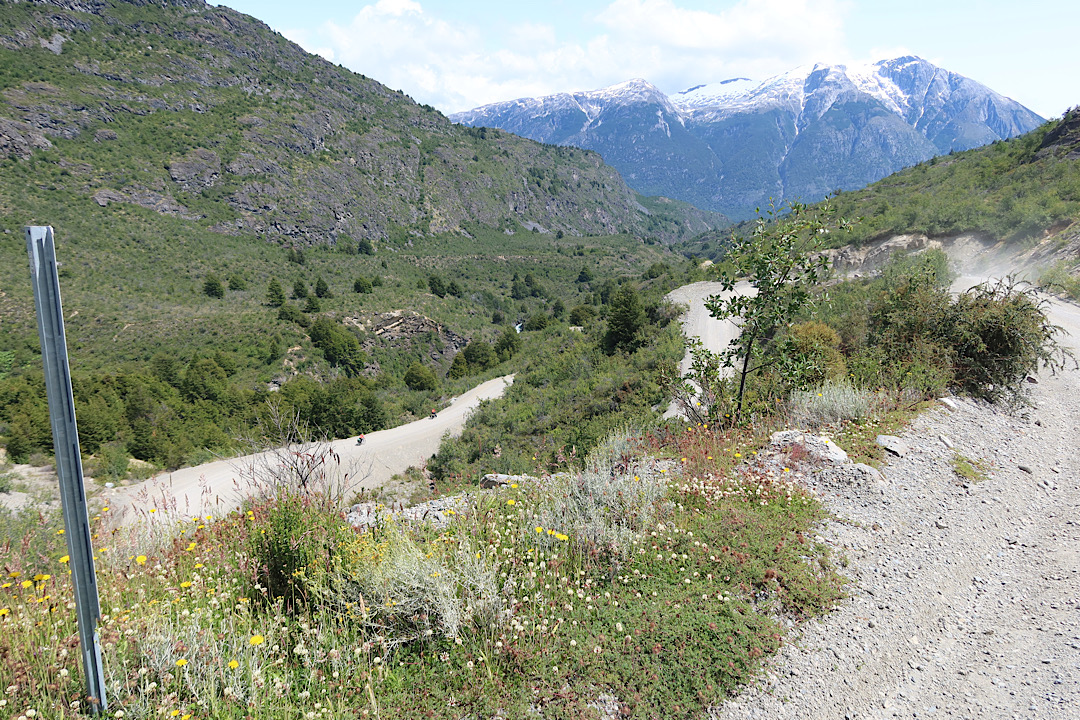 At the bottom of the hill, the last half of the day was quite pleasant. There was some headwind, but the road was "flat" (for Patagonia) with a pretty good surface. With streams and occasional houses, occasional actual forests, and various animals mostly not actually contained by the fences that seemed meant to contain them.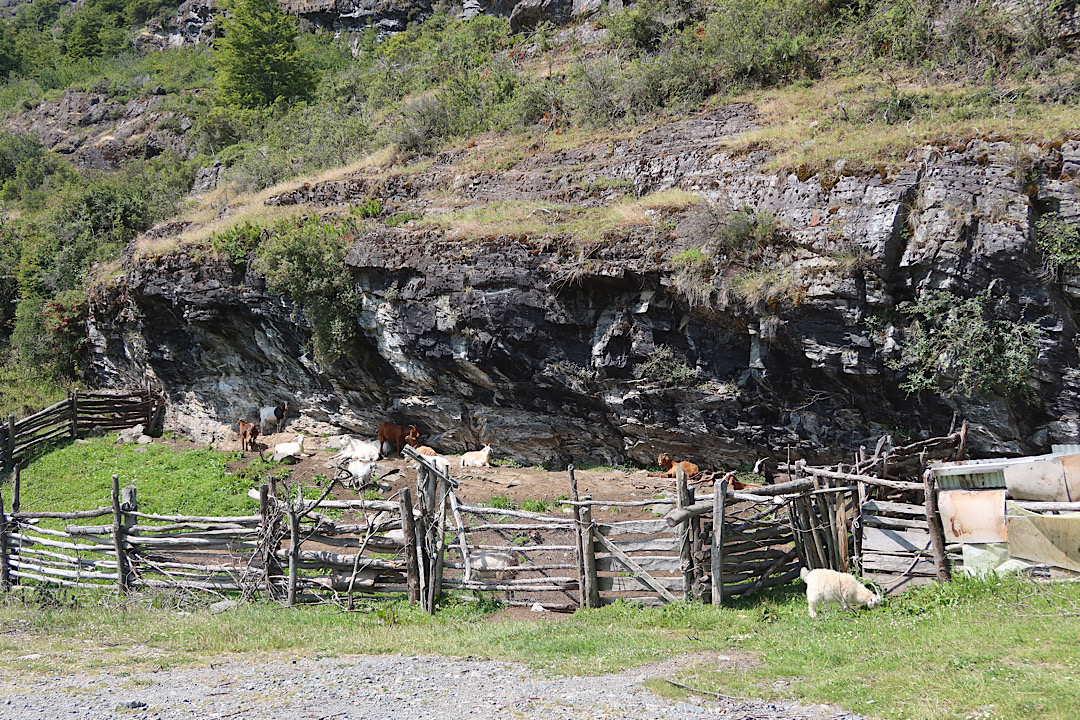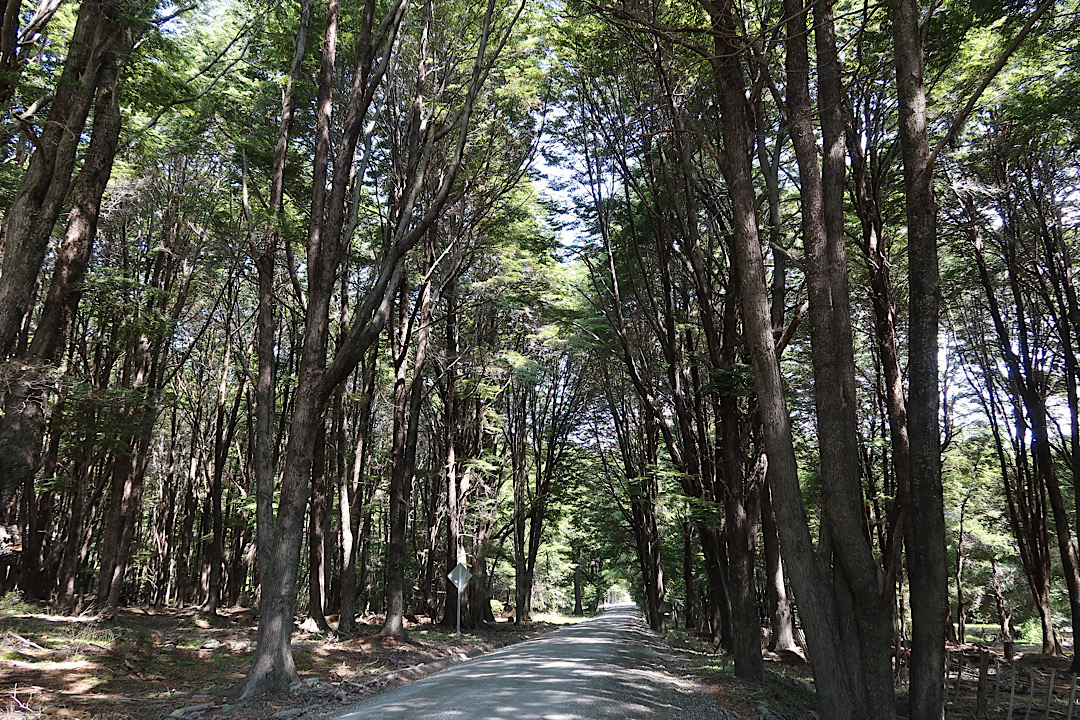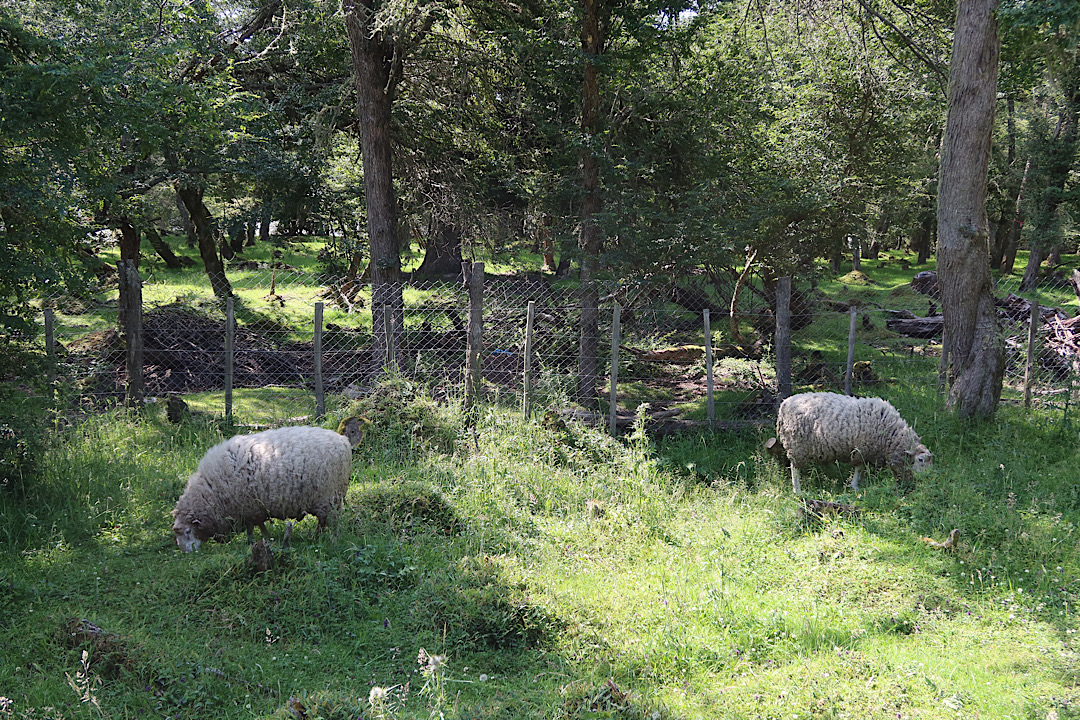 As is common, I was often tempted to take photos mostly because of the vibrant colors and color contrasts.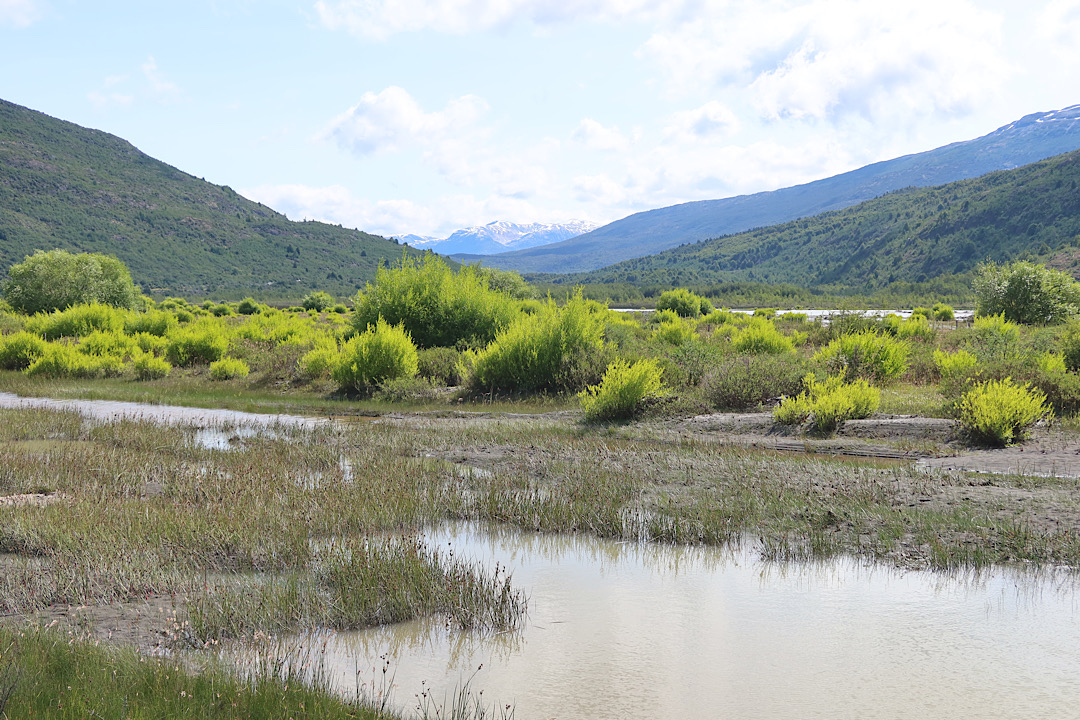 The last few kms of the day were through woods along a stream. The giant rhubarb made a reappearance, and it was quite nice to be surrounded by taller trees instead of shorter stuff (even though the views aren't as grand).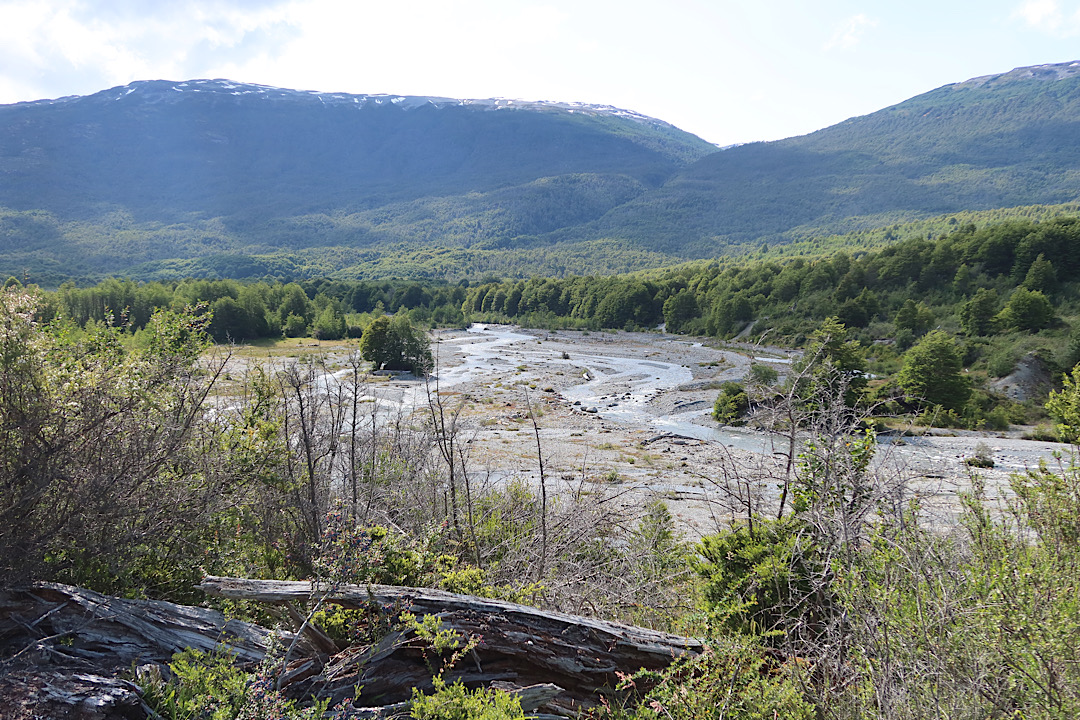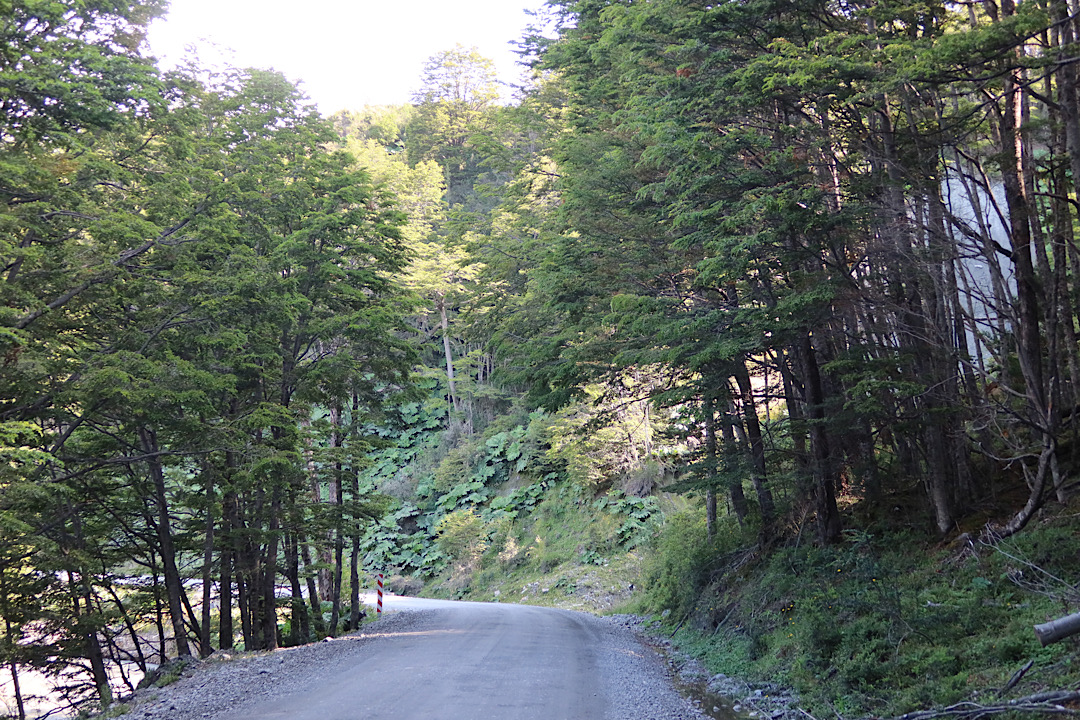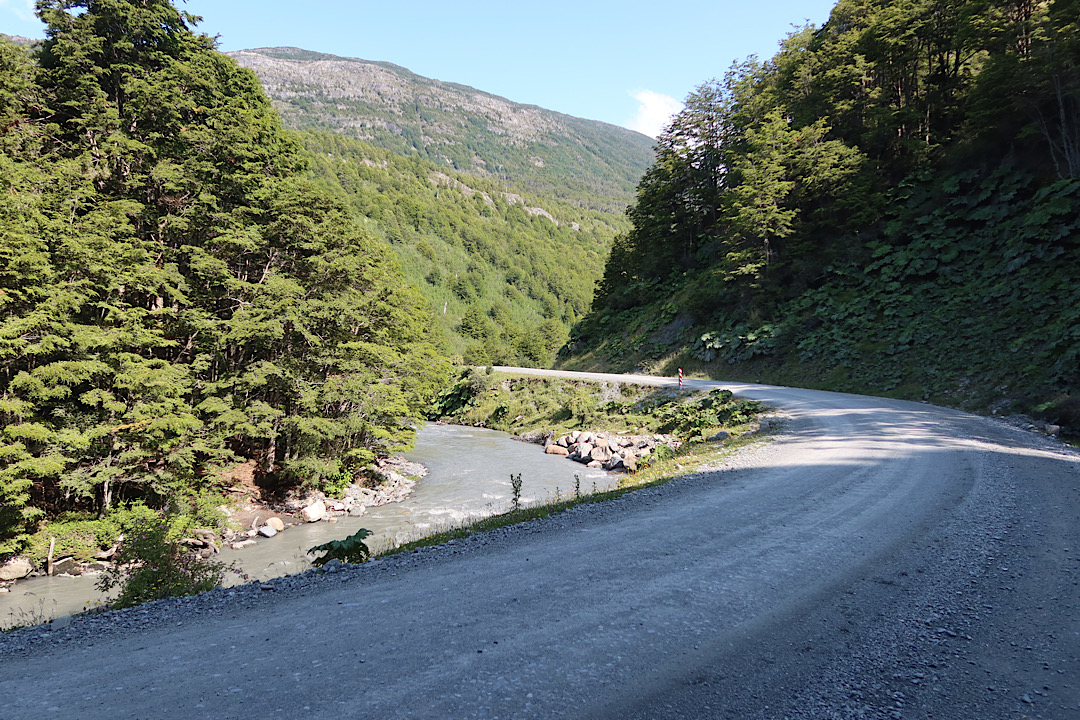 iOverlander told me about a relatively new campground that sounded nice. Just before I got there, I saw the French and Chilean cyclists going back the other way (not together). One told me there was camping 5 minutes further on and asked if I had seen the other. It turned out that they were coordinating amongst their group (also including two Italians) because they had decided to camp together that night. Anyway, we all arrived at the same campground, which did turn out to be quite pleasant. The bathrooms were clearly very new, and the shelter wasn't quite finished yet. I chose to set up my tent outdoors despite the wind (the others stayed in the shelter), and we spent the evening eating and chatting.