Patagonia day 13: Coyhaique to Camping Las Confluencias (El Blanco)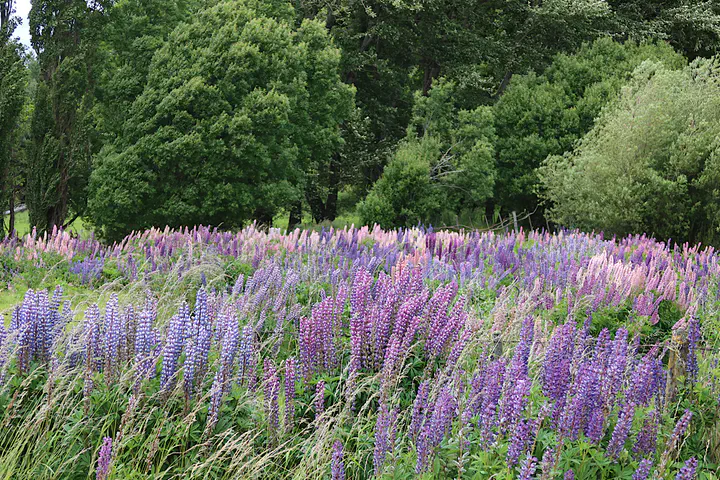 January 10, 2020. 40km
Today ended up being a pretty short riding day. A good way to ease back into riding after a day largely spent lounging about indoors.There's a big hill ahead, a good camping area here, and I didn't feel like doing the hill today.
Last night two German women cycled up to the hostel. They had started in Puerto Montt and one was finishing in Coyhaique. The other is going south, but not until at least tomorrow. Still, I didn't get out of bed until late (well, a bit after 8 which is late in this context) and packed up leisurely while chatting with the Germans. I wasn't really excited about getting back on my bike, but as soon as I did it felt pretty good.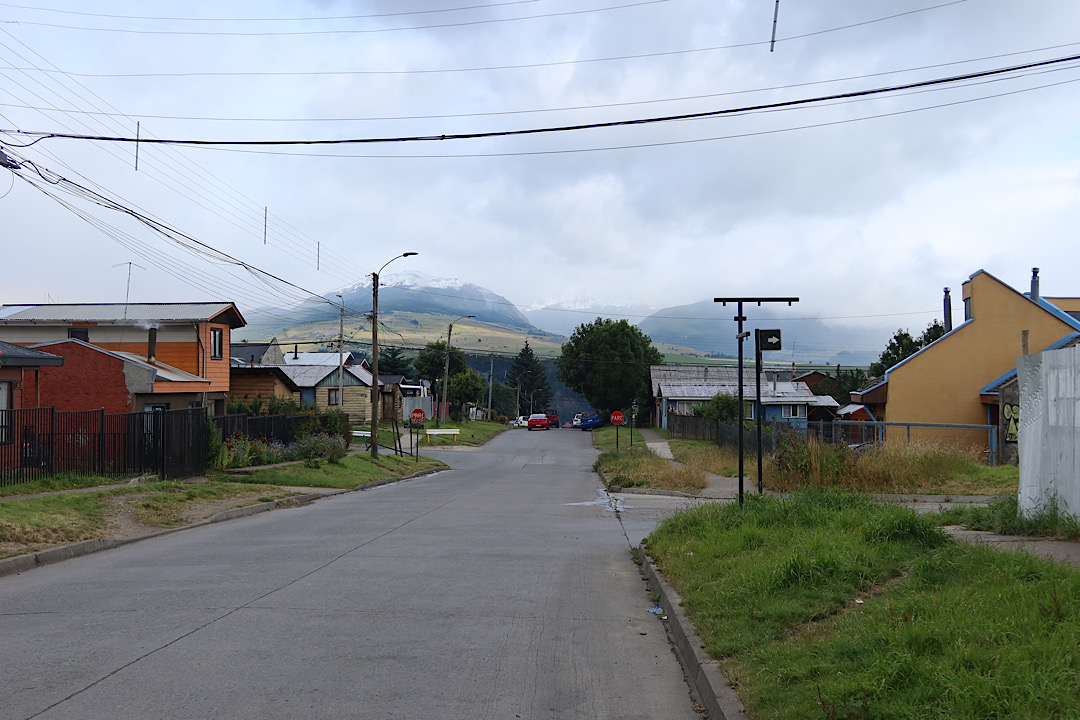 I cycled down through the city back to the Carretera Austral, then along short bike path which ended in a roundabout with a tribute to mate.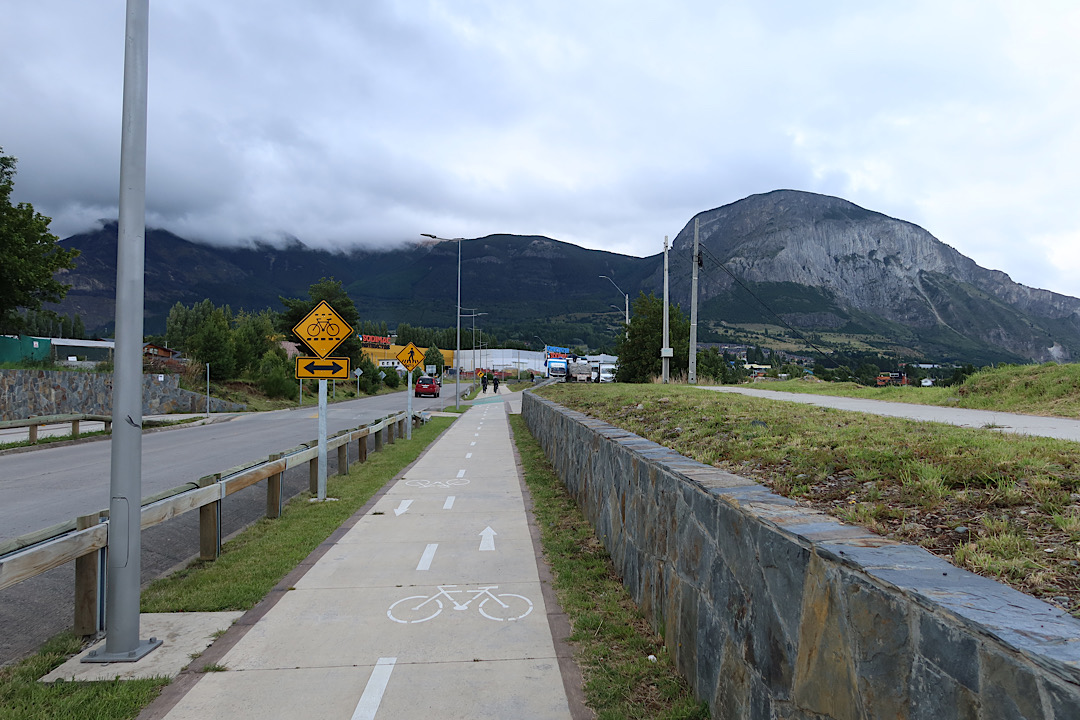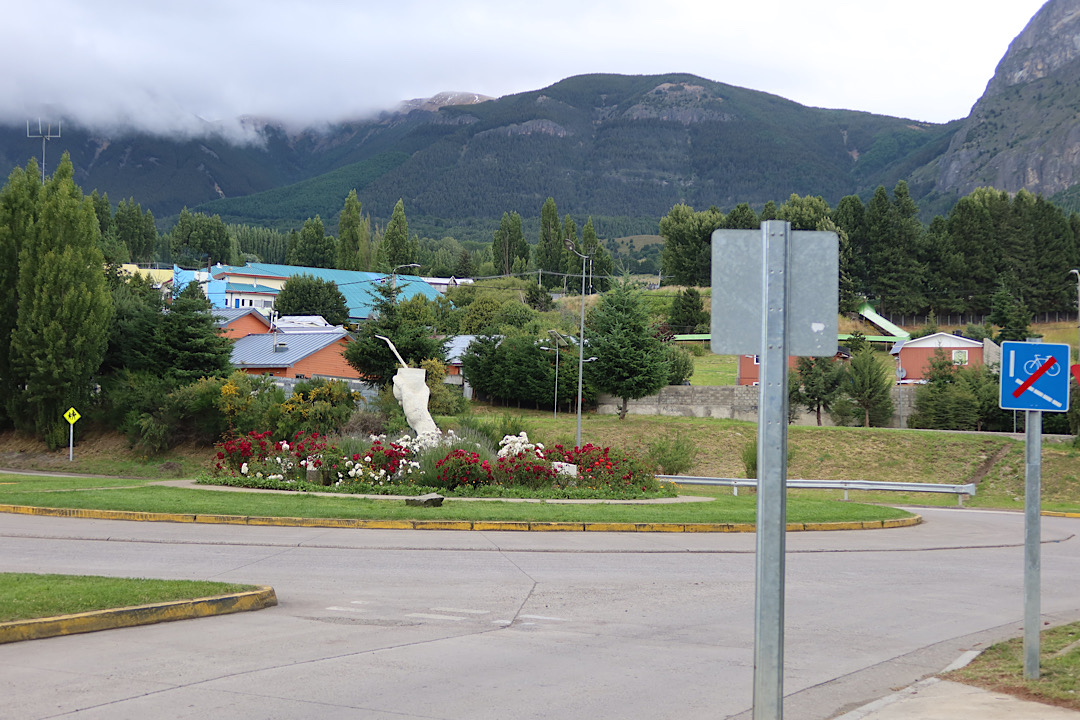 And then in true in-a-city fashion, I took a wrong turn and went down a hill through a one-lane construction zone that I shouldn't have gone through, and had to go through again to get back on track. Harumph. I'm looking forward to being back where there's only one road.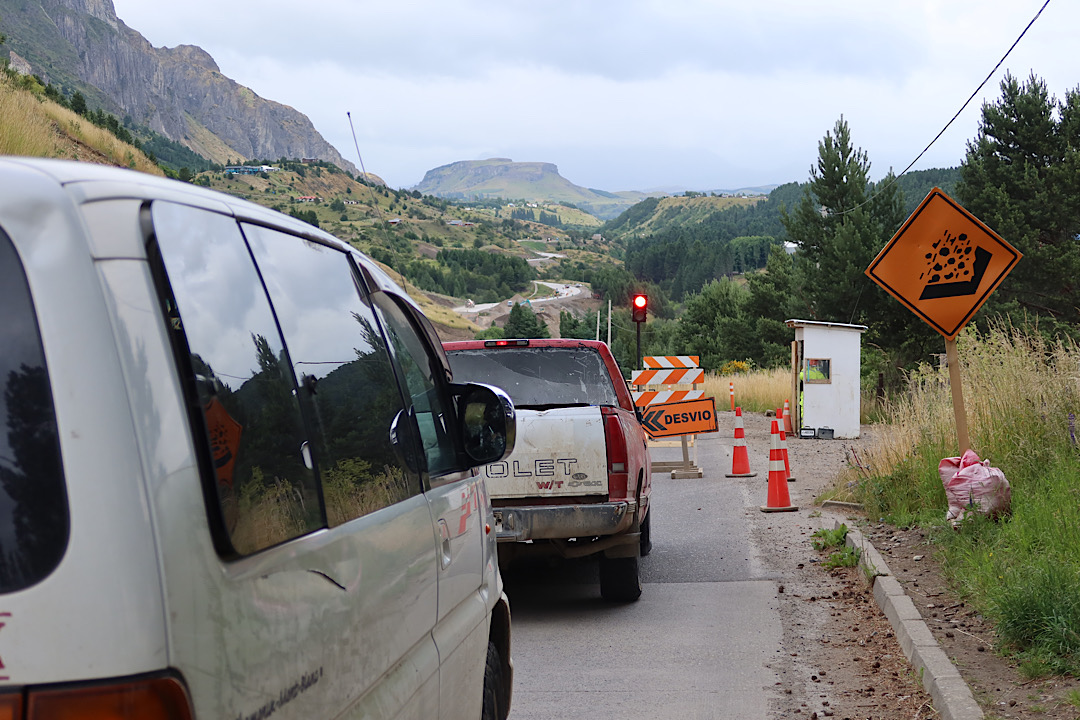 Back on track, it was fairly easy cycling over rolling hills and through rock cuts. Still hilly, but less mountainous than before, and with fewer rivers and streams (still a few though). This appears to be what passes for flat (enough) farmland aroun here.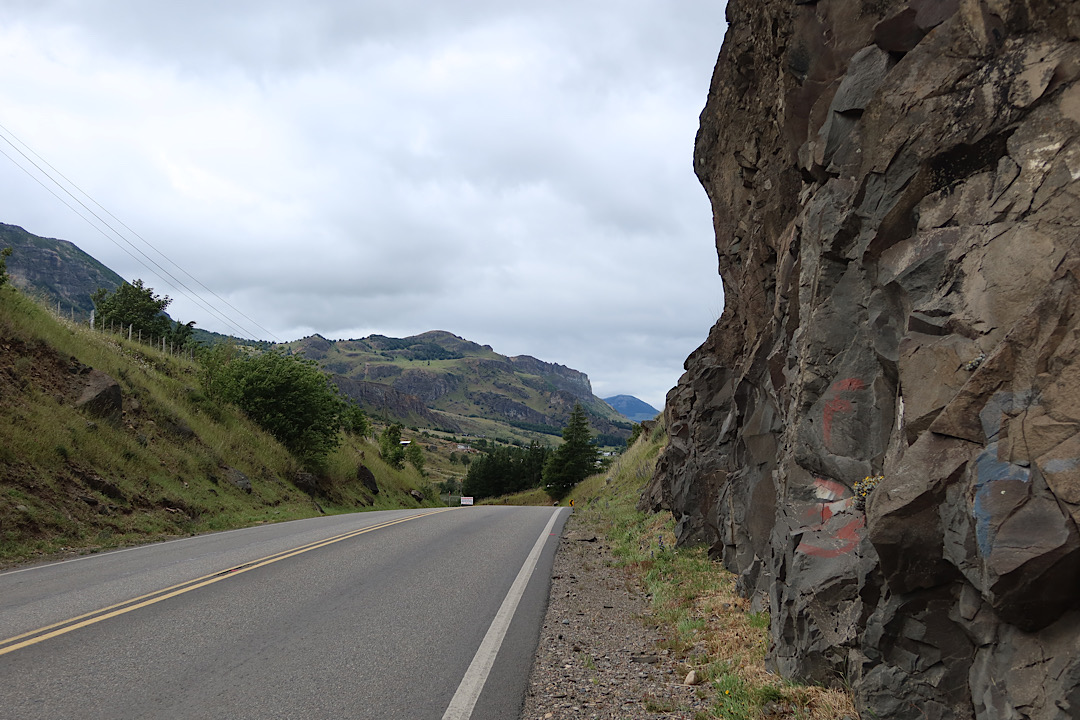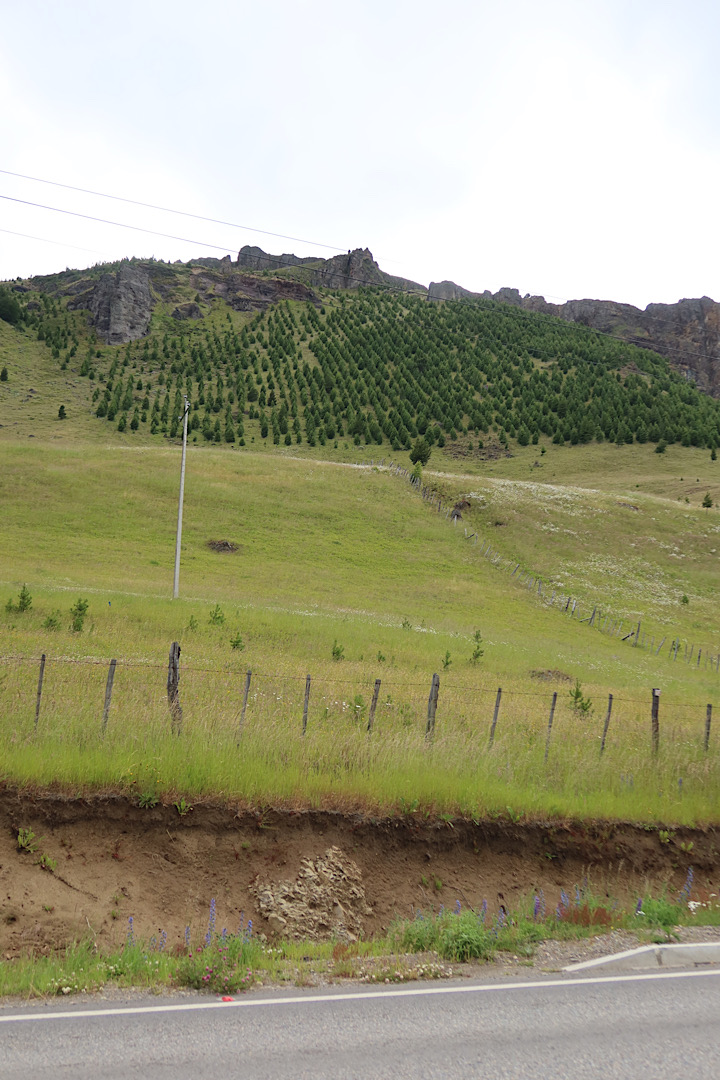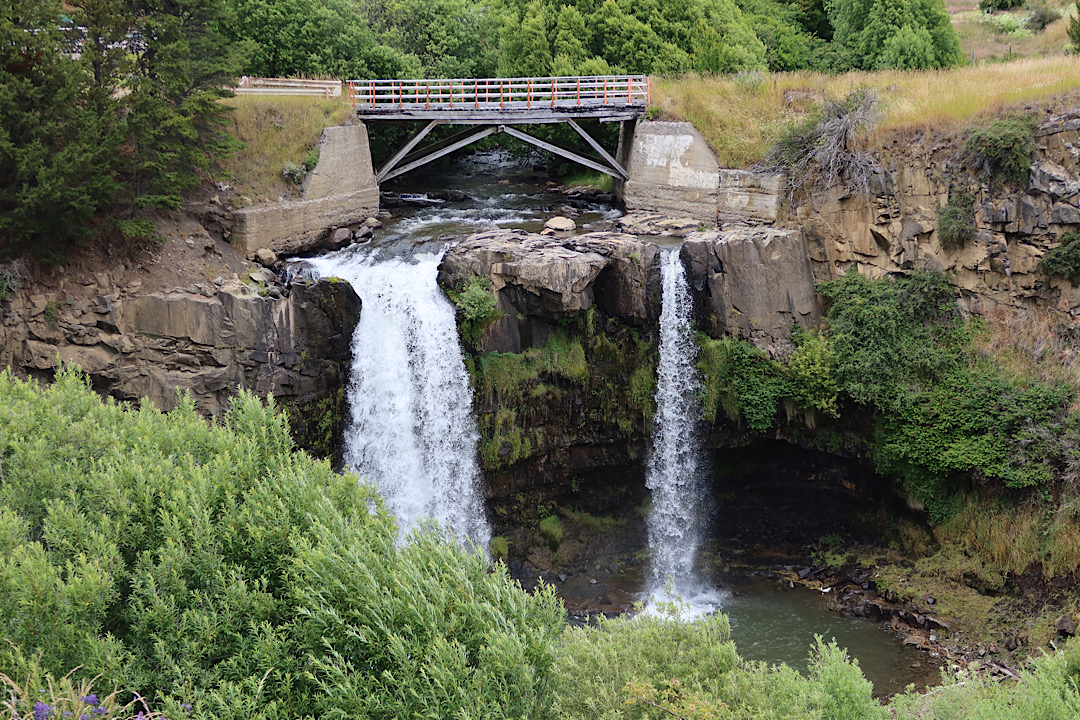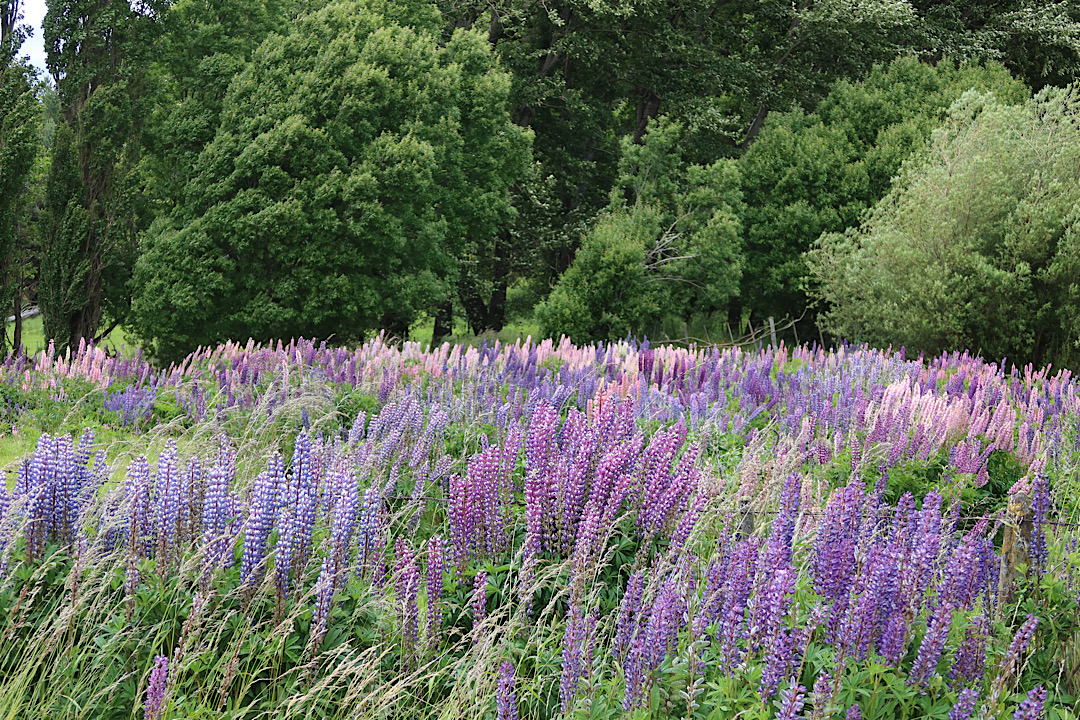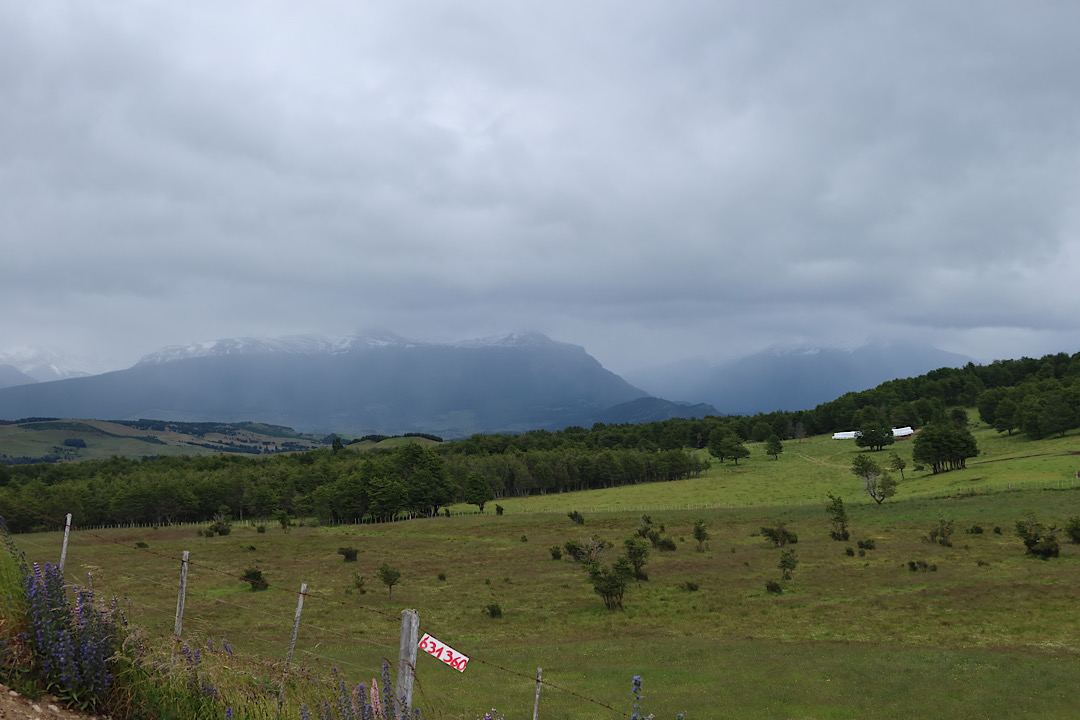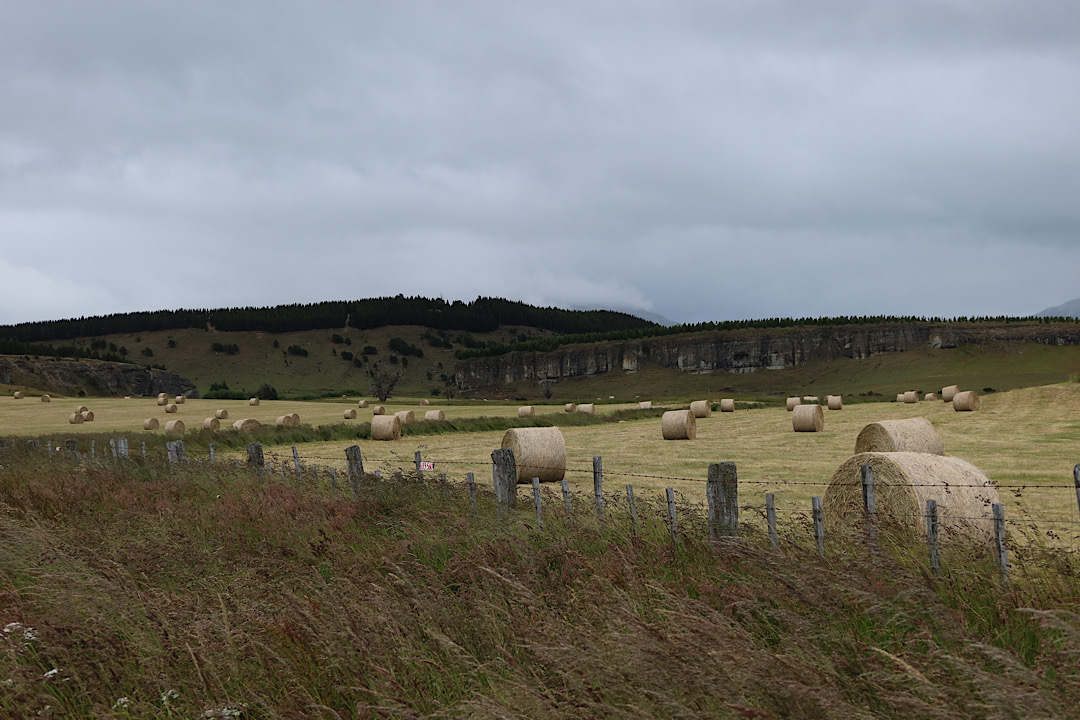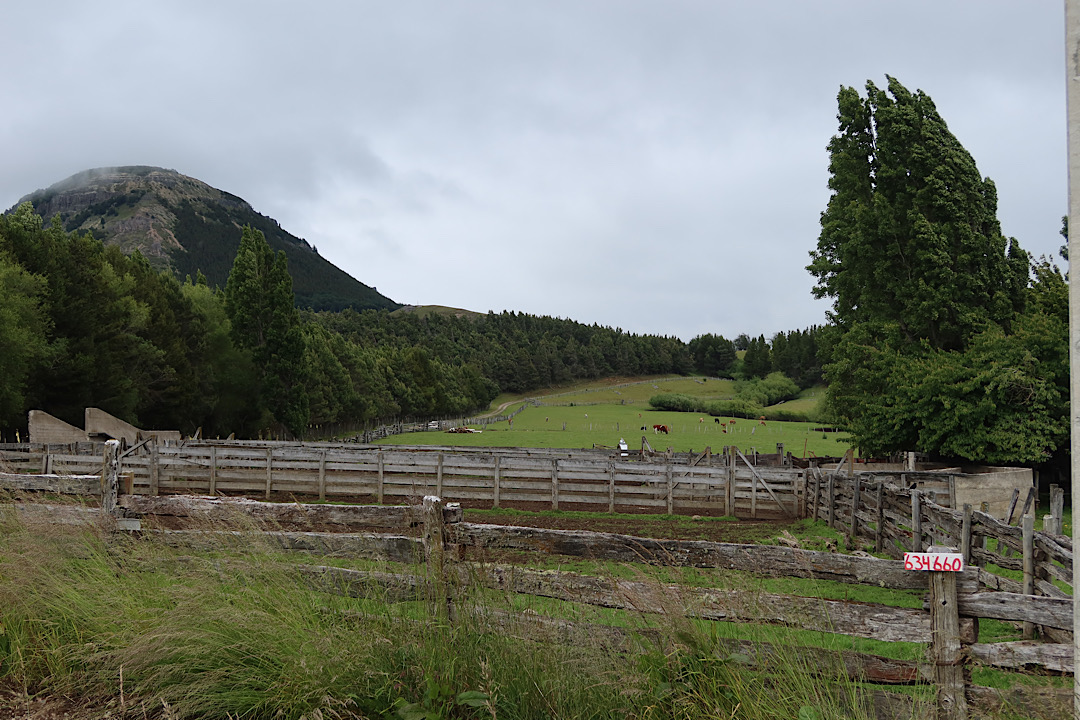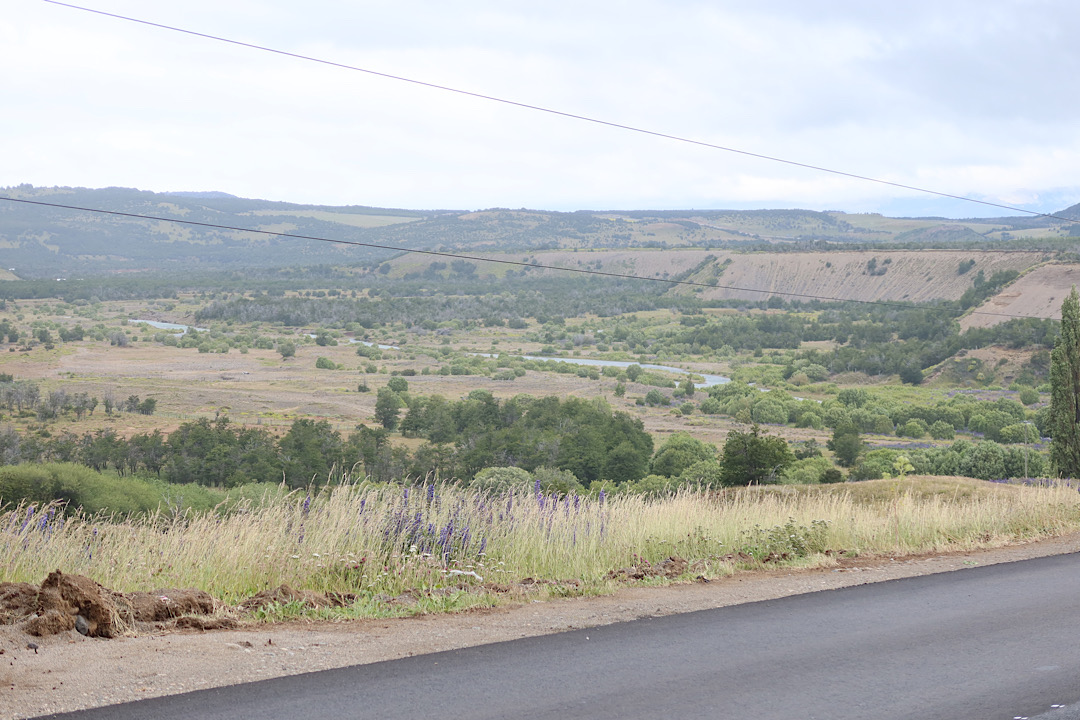 There were a couple more stretches of single lane road for construction, and the wind picked up dramatically. Luckily it was a tailwind. It was almost enough to push me up the less steep hills. In the one-lane sections, one never quite knows whether they are going to hold the oncoming cars until you get through or not. Sometimes you have to veer off the road out of the way of oncoming traffic. Didn't happen this time, which is good, since I was going pretty fast downhill with a tailwind around curves on the second section.
I got to the tiny village of El Blanco in the early afternoon. The combination of the strong, cold wind and another construction zone ahead made the final decision for me and I decided to stop at the well-reviewed Camping Las Confluencias. Save the construction and the hill (I believe it includes the high point of the Carretera Austral) for tomorrow.
The camping area is quite nice. There's a long shelter for tents, spiffy new bathrooms with hot showers, and a really nice indoor common area with a fire and small kitchen. Plus good wifi.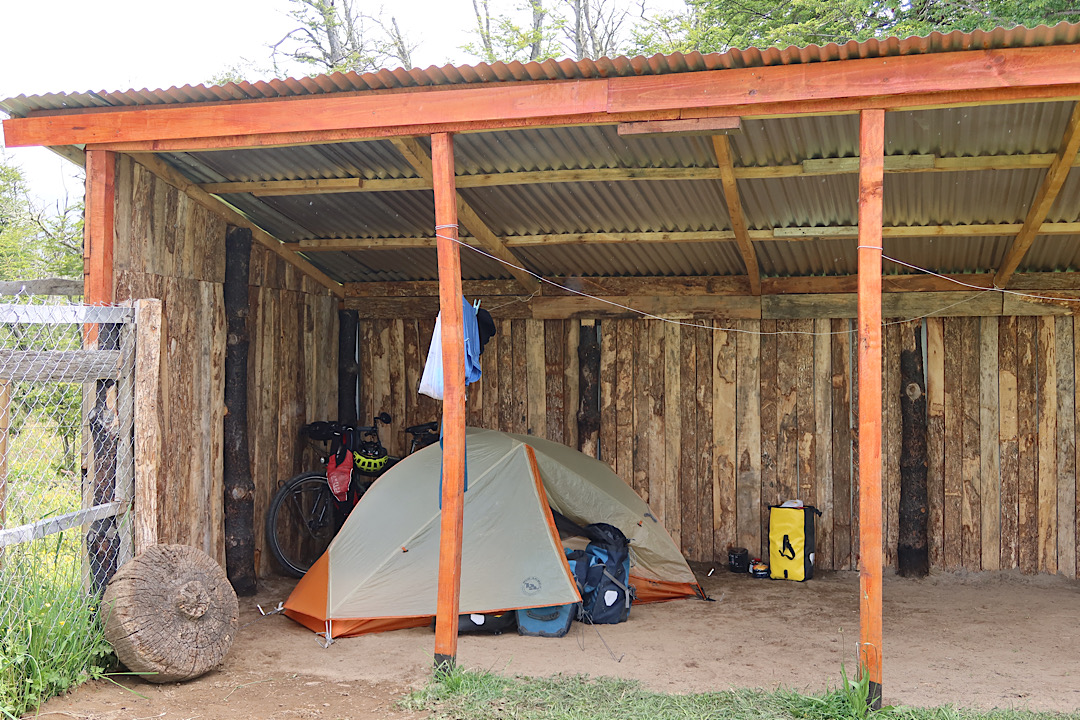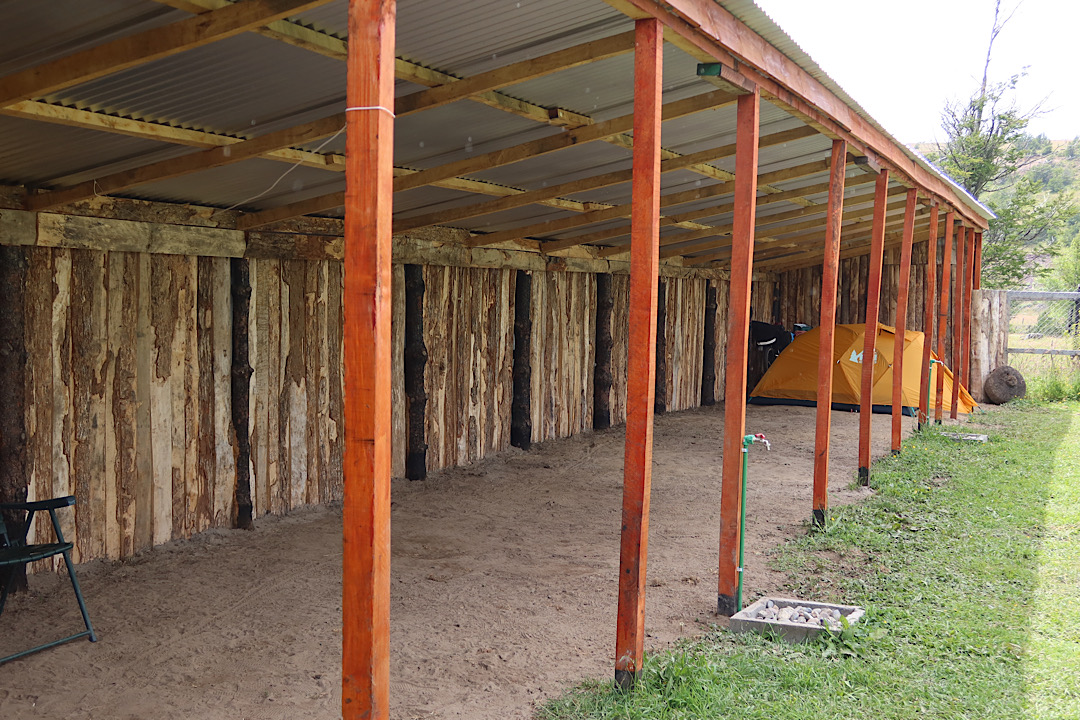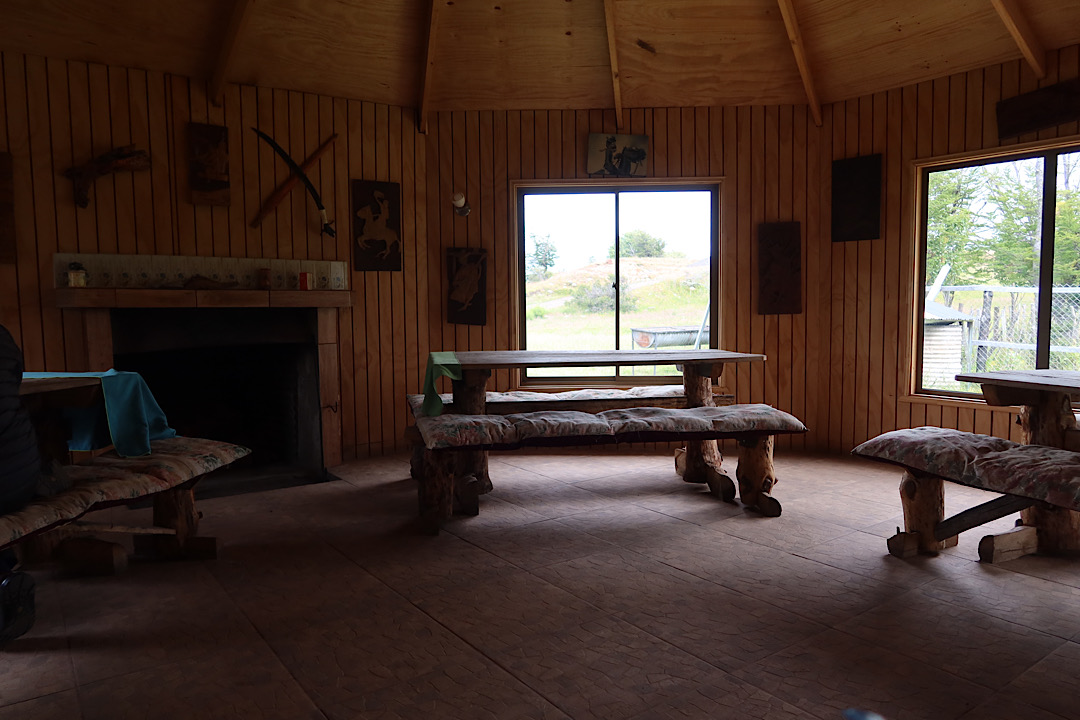 When I got here there were already two Americans from Idaho who had also decided on a short day. I chatted for a while, before setting up my tent and taking a shower. Since I've been sitting by the fire writing this, 4 more cyclists (a trio and a solo) have shown up. Seems like it'll be a decent crowd this evening.
The forecasted afternoon rainshower didn't materialize, but the chilly wind is still going strong. I'm really appreciating the indoor shelter and cozy fire. The local flocks of birds don't seem to mind the weather though.